After Parasite fetched the best film award at the prestigious Academy Awards, the director Bong Joon-Ho said, "Once you overcome the one-inch-tall barrier of subtitles, you will be introduced to so many more amazing films,". The viewership of Asian movies has witnessed a rise after Parasite was honored at the Oscars. If you do not mind overcoming the tiny hurdle of subtitles, here's a list of captivating Asian movies for you.
Most Popular Asian Movies
1. Minari (2020)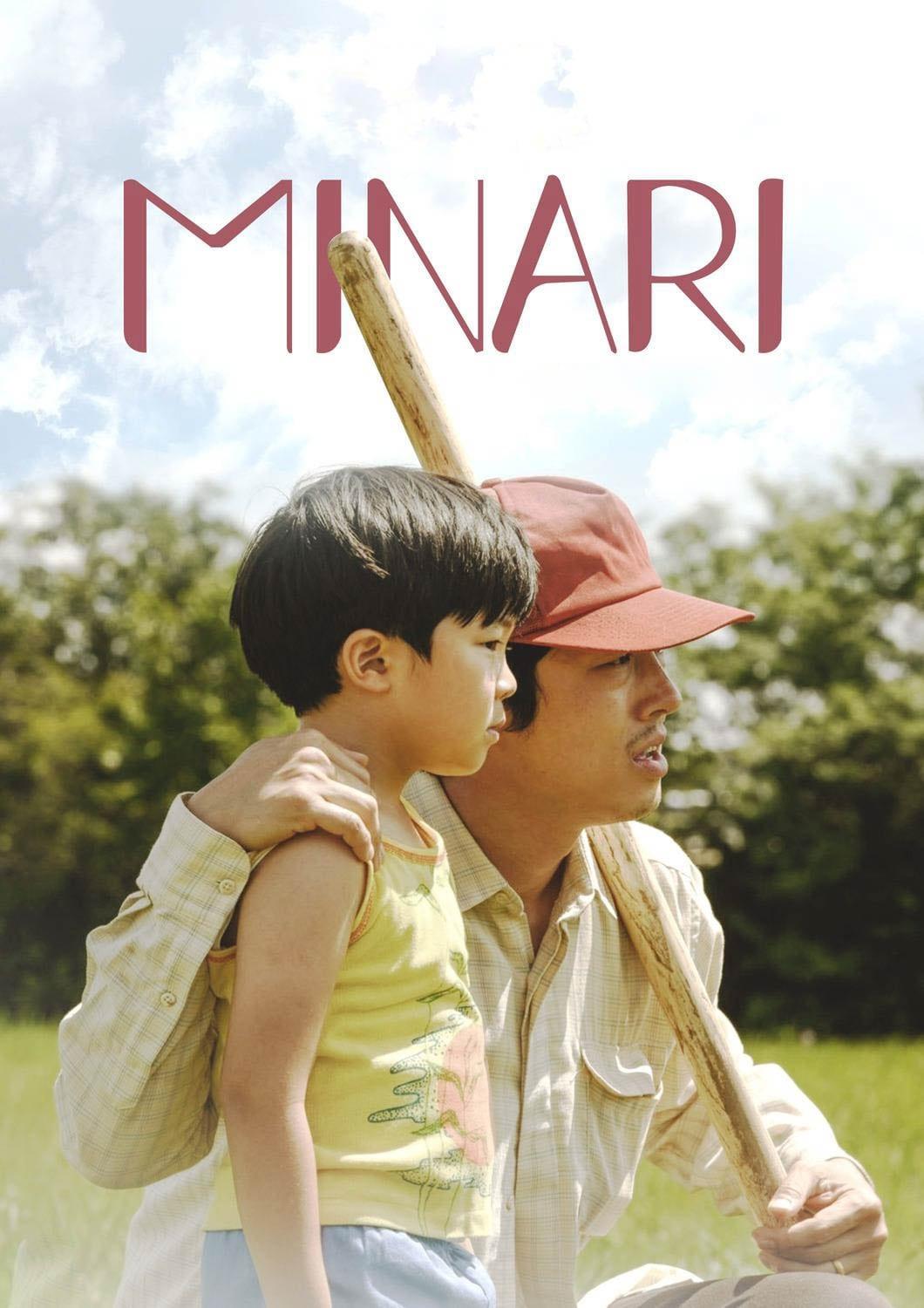 A Korean Family in 1980, Begins a farm in Arkansas.
Director: Lee Isaac Chang
Language: Korean, English
Genre: Drama
Main Cast:
Steven Yeun

Yeri Han

Alan S. Kim
IMDb Rating: 7.5
Running Time: 115 minutes
Box Office: $15,004,576
Movie Trailer: Minari (2020) Trailer
2. The Year of Everlasting Storm (2021)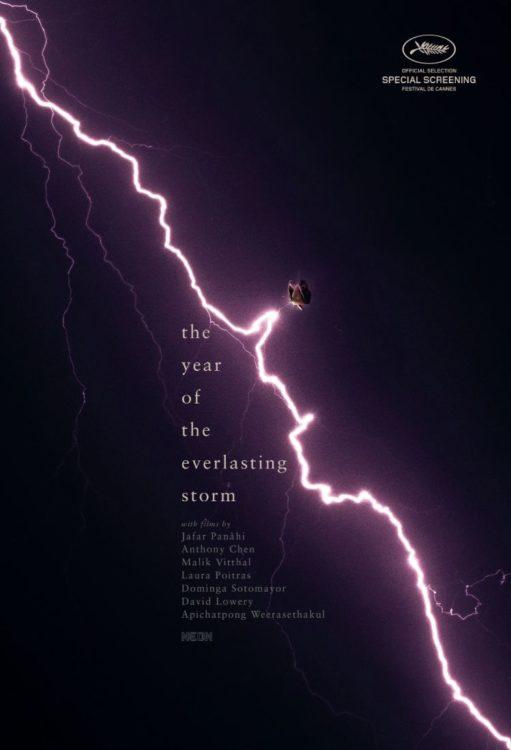 7 Stories from 7 Authors captures this extraordinary period in time and is a true love letter to the magic of cinema and its storytellers.
Director: Jafar Panahi, Anthony Chen, Malik Vitthal, Laura Poitras, Dominga Sotomayor, David Lowery, and Apichatpong Weerasethakul
Language: English
Genre: Mystery
Main Cast: 
Yay Yay Bobby Jones

Catherine Machovsky

Yu Zhang
IMDb Rating: 7.0
Running Time: 115 minutes
Movie Trailer: The Year of Everlasting Storm (2021) – Movie Trailer
3. Be Water (2020)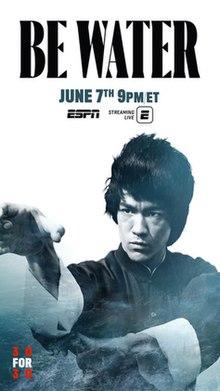 After being turned down by Hollywood, Bruce Lee came to Hong Kong to finish four films. Be Water addresses themes of identity and portrayal through rare archival, personal interviews, and his writings, charting his difficulties between two worlds.
Director: Bao Nguyen
Language: Chinese, English
Genre: Documentary
Main Cast:
Kareem Abdul-Jabbar

Linda Lee Cadwell

Dan Inosanto
IMDb Rating: 7.3
Running Time: 105 minutes
Movie Trailer: Be Water (2020) Trailer
4
.
Driveways (2019)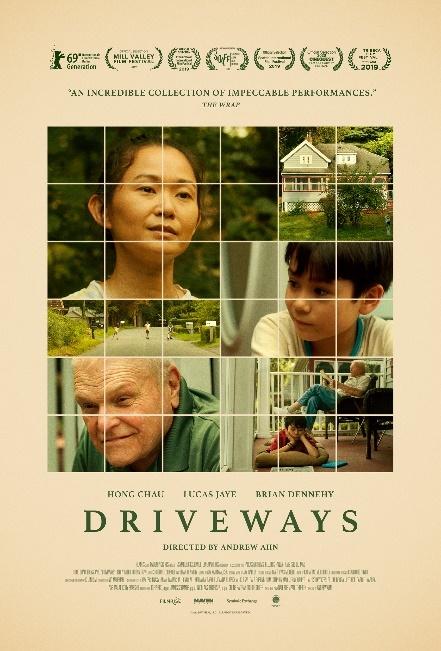 A lonely youngster joins his mother on a trip to clear up his late aunt's house and ends up making an unanticipated acquaintance with the retiree who lives nearby.
Director: Andrew Ahn
Language: English
Genre: Drama
Main Cast:
Lucas Jaye

Hong Chao

Brian Dennehy
IMDb Rating: 7.4
Running Time: 83 minutes
Movie Trailer: Driveways (2019) Trailer
5. Babyteeth (2019)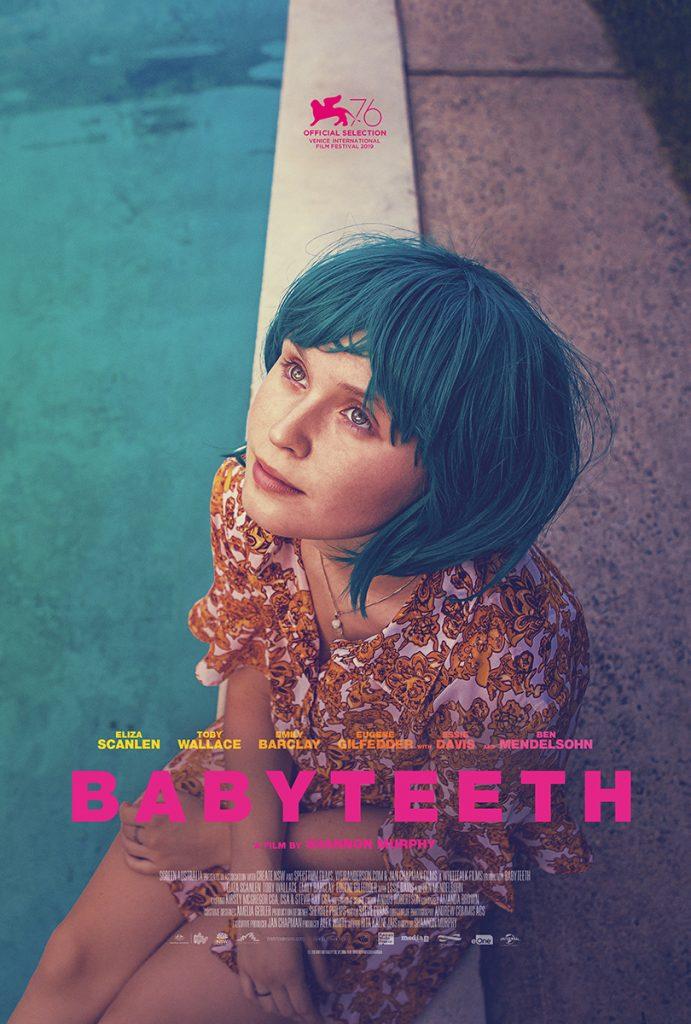 Severely disabled Milla falls in love with her family's greatest nightmare: Moses, a heroin dealer.
Director: Shannon Murphy
Language: English
Genre: Comedy, Drama, and Music
Main Cast:
Eliza Scanlen

Toby Wallace

Emily Barclay

Eugene Gilfedder
IMDb Rating: 7.2
Running Time: 118 minutes
Box Office: $1,150,929
Movie Trailer: Babyteeth 92019) – Movie Trailer
6. Jallikattu (2019)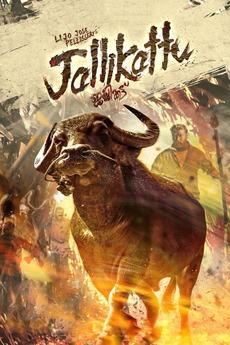 The film shows a village where people start facing huge trouble after a buffalo escapes
Director: Lijo Jose Pellissary
Language: Malayalam
Genre: Crime, Action
Main Cast:
Santhy Balachandran

Antony Vargese
IMDb Rating: 7.5
Running Time: 93 minutes
Box Office: 7.3 crores INR
Movie Trailer: Jallikattu (2019) Trailer
7. Parasite (2019)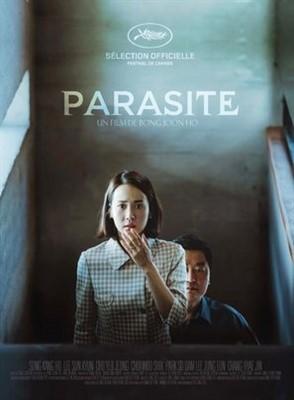 Greed and class prejudice endanger the newly created symbiotic relationship between the wealthy Park family and the impoverished Kim clan.
Director: Bong Joon Ho
Language: Korean, English
Genre: Comedy, Drama, Thriller
Main Cast:
Kang-ho Song

Sun-kyun Lee

Yeo-jeong Cho
IMDb Rating: 8.6
Running Time: 132 minutes
Box Office: $258,975,737
Movie Trailer: Parasite (2019) Trailer
8. The Farewell (2019)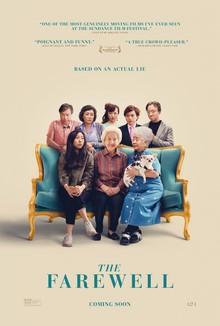 When her loving grandma is diagnosed with terminal cancer, a fiery Chinese-American woman returns to China. Billi is troubled by her family's choice to keep grandmother in the closet about her sickness, even as they all organize an impromptu marriage to see grandmother one final time.
Director: Lulu Wang
Language: Mandarin, Japanese, Italian, English
Genre: Comedy, Drama
Main Cast:
Shuhzhen Zao

Awkwafina

X Mayo
IMDb Rating: 7.6
Running Time: 100 minutes
Movie Trailer: The Farewell (2019) Trailer
9. Minding the Gap (2018)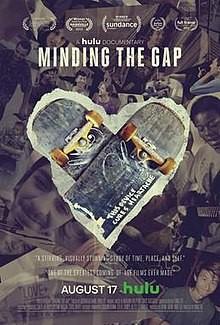 Three teenage guys form an unlikely alliance to flee their turbulent families in their Rust-Belt village. Unfortunately, unexpected truths jeopardize their decade-long relationship as they face adult responsibilities.
Director: Bing Liu
Language: English
Genre: Documentary, Sport
Main Cast:
Kiere Johnson

Bing Liu

Zack Mulligan
IMDb Rating: 8.1
Running Time: 93 minutes
Box Office: $90,328
Movie Trailer: Minding The Gap (2018) Trailer
10. Shoplifters (2018)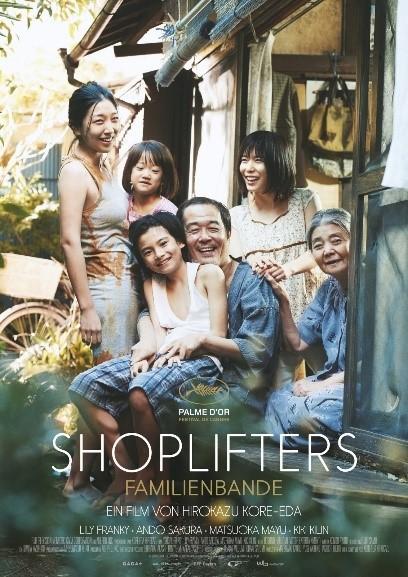 The story revolves around a family who adopted a child from outside during the cold.
Director: Hirokazu Koreeda
Language: Japanese
Genre: Crime, Drama
Main Cast:
Lily Franky

Sakura Ando

Kirin Kiki
IMDb Rating: 7.9
Running Time: 121 minutes
Box Office: $67,999,335
Movie Trailer: Shoplifters (2018) Trailer
11. An Elephant Sitting Still (2018)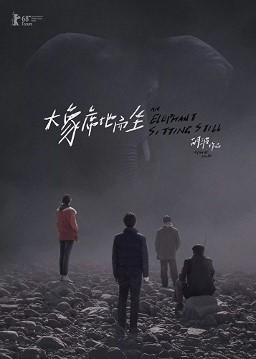 Four individuals in the Chinese city of Manzhouli have a tough day as their lives cross. A schoolboy is among them, on the run after knocking a bully down the stairs. His friend has run away and fallen for her teacher's charms.
Director: Bo Hu
Language: Mandarin
Genre: Drama
Main Cast:
Yu Zhang

Yuchang Peng

Uvin Wang
IMDb Rating: 7.8

Running Time: 230 minutes
Box Office: $39,599
Movie Trailer: An Elephant Sitting Still (2018) Trailer
12. Searching (2018)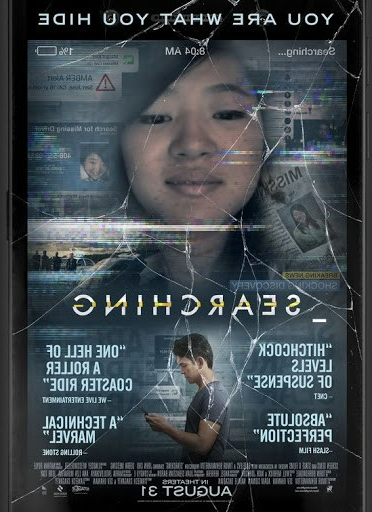 When David Kim's daughter goes missing, a local inquiry is launched, and a detective is assigned to the case. But after 37 hours and no leads, David decides to check what no one has searched yet, where all secrets are stored today: his daughter's laptop. David follows his daughter's digital footprints before she vanishes forever in a hyper-modern thriller presented through the electronic devices, we use every day to connect.
Director: Aneesh Chaganty
Language: English
Genre: Drama, Mystery, Thriller
Main Cast:
John Cho

Debra Messing

Joseph Lee
IMDb Rating: 7.6
Running Time: 102 minutes
Box Office: $75,462,037
Movie Trailer: Searching (2018) Trailer
13. Burning (2018)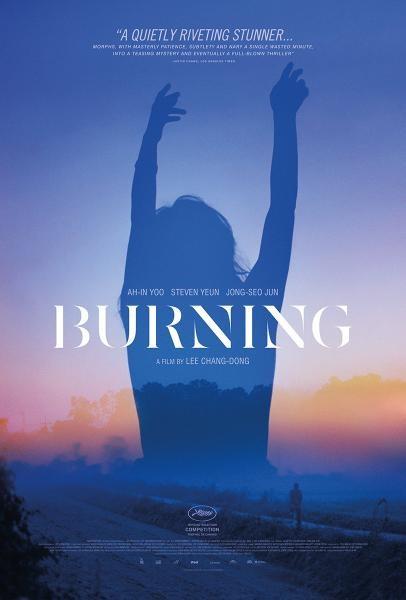 Jong-su stumbles into a girl from his old neighborhood who begs him to care for her cat when she travels to Africa. When she returns, she meets Ben, a fascinating man who reveals his hidden passion.
Director: Chang-dong Lee
Language: Korean, English
Genre: Drama, Mystery
Main Cast:
Yoo Ah-in

Steven Yeun

Jeon Jong-seo
IMDb Rating: 7.5
Running Time: 148 minutes
Box Office: $7,578,063
Movie Trailer: Burning (2018) Trailer
14. To All the Boys I've Loved Before (2018)
Lara Jean Covey sends letters to all of her former lovers but for her satisfaction. Until one day, when all of her past lovers get all of her love letters. Then, her life is instantly turned upside down as her previous loves face her one by one.
Director: Susan Johnson
Language: English
Genre: Comedy, Drama, Romance
Main Cast:
Lana Condor

Noah Centenio

Janel Parrish
IMDb Rating: 7.1
Running Time: 99 minutes
Movie Trailer: To All The Boys I've Loved Before (2018) Trailer
15. Shadow (2018)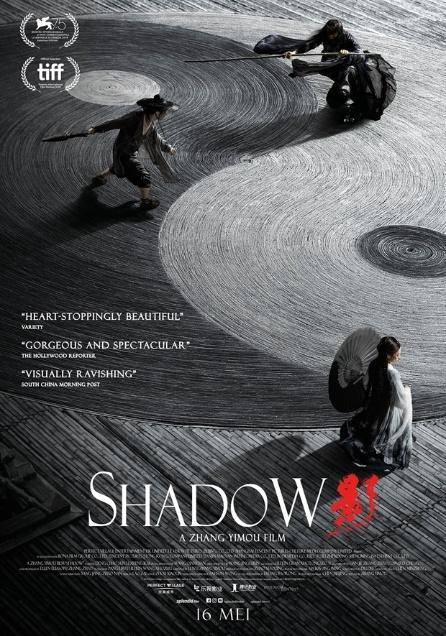 The story revolves around an ancient Chinese Court.
Director: Yimou Zhang
Language: Mandarin
Genre: Action, Adventure, Drama
Main Cast:
Chao Deng

Li Sun

Ryan Zheng
IMDb Rating: 7.0
Running Time: 116 minutes
Box Office: $91,708,374
Movie Trailer: Shadow (2018) Trailer
16. Shirkers (2018)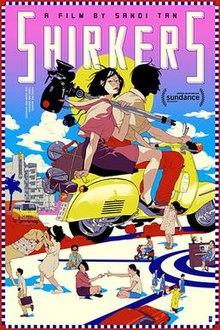 A lady investigates the details following a film she and her friends started filming years ago with a mysterious stranger.
Director: Sandi Tan
Language: English
Genre: Documentary
Main Cast:
IMDb Rating: 7.4
Running Time: 97 minutes
Movie Trailer: Shirkers (2018) Trailer
17. House of Hummingbird (2018)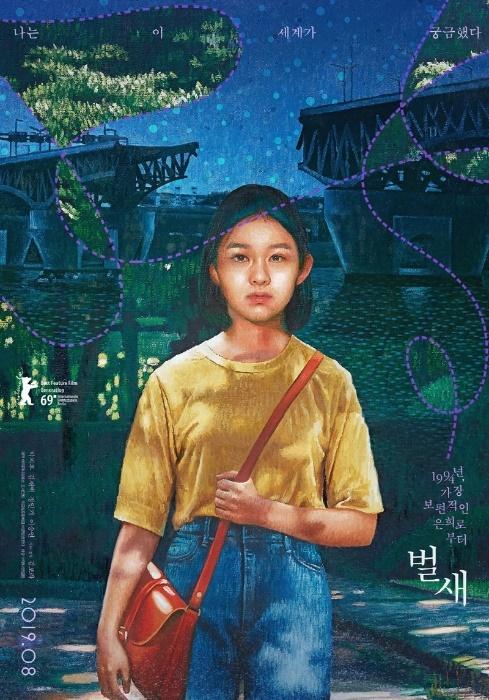 In the year when the Seongsu Bridge crashed, 14-year-old Eunhee walks the streets of Seoul looking for love.
Director: Bora Kim
Language: Korean
Genre: Drama
Main Cast:
IMDb Rating: 7.4
Running Time: 138 minutes
Box Office: $1,041,948
Movie Trailer: House Of Hummingbird (2018) Trailer
18. Long Day's Journey into Night (2018)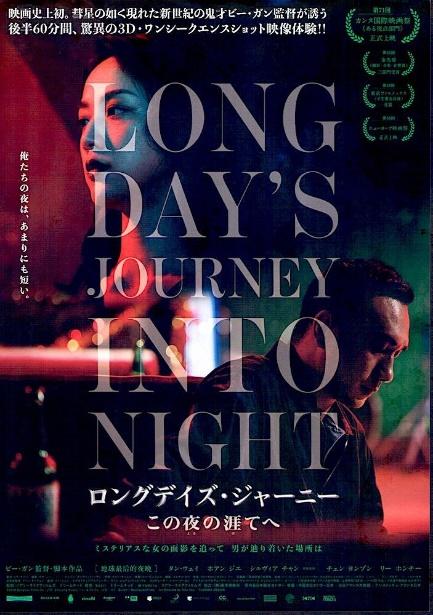 Returning home after an extended period, Luo Hongwo starts looking for his lady love, whom he could not forget even after being away for so many years.
Director: Bi Gan
Language: Mandarin
Genre: Drama, Mystery
Main Cast:
IMDb Rating: 7.2
Running Time: 140 minutes
Box Office: $42,140,994
Movie Trailer: Long Day's Journey into Night (2018) Trailer
19. Taxi Driver (2017)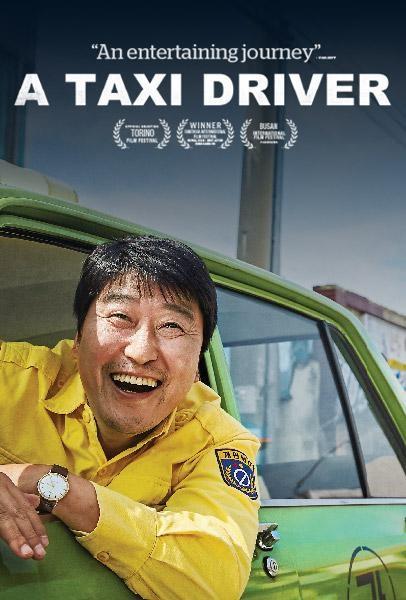 After becoming caught up in turmoil surrounding him, a widower father and cab driver who drives a German reporter from Seoul to Gwangju to chronicle the 1980 revolt eventually regrets his decision.
Director: Hun Jang
Language: Korean, German, Japanese, English
Genre: Action, Drama, History
Main Cast:
Kang-Ho Song

Thomas Kretschmann

Hae-Jin Yoo
IMDb Rating: 7.9
Running Time: 137 minutes
Box Office: $86,252,940
Movie Trailer: Taxi Driver (2017) Trailer

20. One Cut of The Dead (2017)
Things go wrong when a hack filmmaker and his film team are attacked by actual zombies while filming a low-budget zombie film at an abandoned WWII Japanese facility.
Director: Shin'ichro Ueda
Language: Japanese
Genre: Comedy, Horror
Main Cast:
Takayuki Hamatsu

Yuzuki Akiyama

Harumi Shuhama
IMDb Rating: 7.7
Running Time: 96 minutes
Box Office: $27,590,180
Movie Trailer: One Cut Of The Dead (2017) Trailer
21. The Great Buddha + (2017)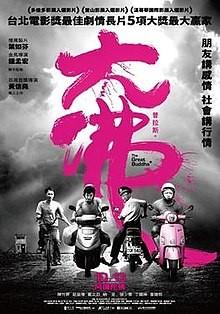 Pickle works as a night guard at a bronze statue workshop. Pickle's coworker, Belly Bottom, serves as a trash collector during the day. His greatest pleasure in life is browsing through the porn magazines Belly Bottom gathers in the security room at all-night hours. Late-night snacking and television viewing are essential parts of their mundane existence. When the television breaks one day, their lives are permanently altered. The plot revolves around gods, the sexual desires of middle-aged men, and discourse between spirits and humans.
Director: Hsin-yao Huang
Language: Min Nan
Genre: Comedy, Crime, Drama
Main Cast:
Cres Chuang

Bamboo Chu-Sheng Chen

Leon Dai
IMDb Rating: 7.6
Running Time: 102 minutes
Movie Trailer: The Great Buddha+ (2017)
22. Okja (2017)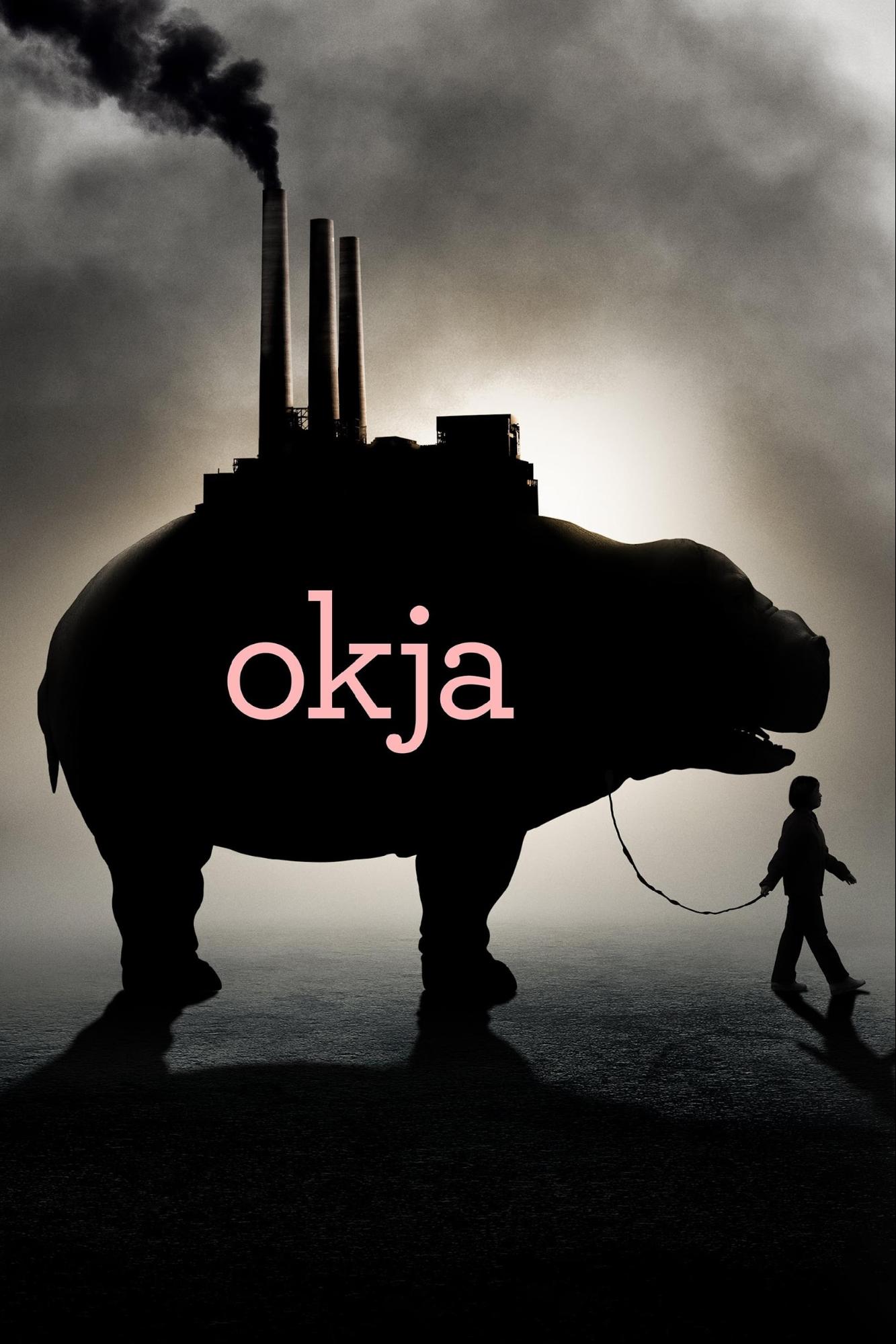 A little girl puts a lot at stake to keep her best friend Okja – a spectacular beast from being abducted by an evil global corporation.
Director: Bong Joon-ho
Language: English and Korean
Genre: Action, Adventure, and Drama
Main Cast: 
Tilda Swinton

Paul Dano

Ahn Seo-hyun

Byun Hee-bong
IMDb Rating: 7.3
Running Time: 120 minutes
Box Office: $2,049,823
Movie Trailer: Okja (2017) – Movie Trailer
23. Columbus (2017)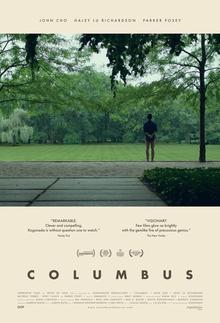 A Korean-born guy is stranded in Columbus, Indiana since his architect dad is in a coma. The man encounters a lady who prefers to stay in Columbus with her mom, a recovered addict, rather than pursue her ambitions.
Director: Kogonada
Language: Korean, English
Genre: Drama
Main cast:
John Cho

Parker Possey

Haleh Lu Richardson
IMDb Rating: 7.2
Running Time: 100 minutes
Box Office: $1,093,077
Movie Trailer: Columbus (2017) Trailer
24. The Big Sick (2017)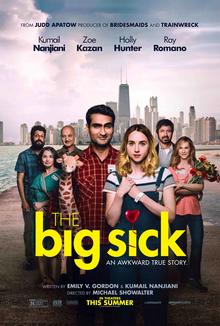 Kumail Nanjiani, a Pakistani-born comedian, and Emily Gardner, a graduate student, fall in love but endure when their cultures clash. When Emily develops a strange illness, Kumail is forced to confront her obstinate parents, his family's expectations, and his genuine feelings.
Director: Michael Showalter
Language: Urdu, English
Genre: Comedy, Drama, Romance
Main Cast:
Kumail Nanjiani

Zoe Kazan

Holly Hunter
IMDb Rating: 7.5
Running Time: 120 minutes
Box Office: $56,411,585
Movie Trailer: The Big Sick (2017) Trailer
25. Your Name (2016)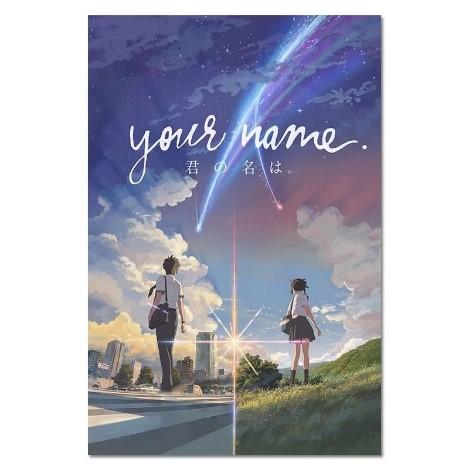 This is a fantasy story about body swapping. A body and a girl find a magical connection after swapping their bodies.
Director: Makoto Shinkai
Language: Japanese
Genre: Romance, Fantasy
Main Cast:
Mone Kamishiraishi

Ryûnosuke Kamiki
IMDb Rating: 8.4
Running Time: 112 minutes
Box Office: $358,180,115
Movie Trailer: Your Name (2016) Trailer
26. The Handmaiden (2016)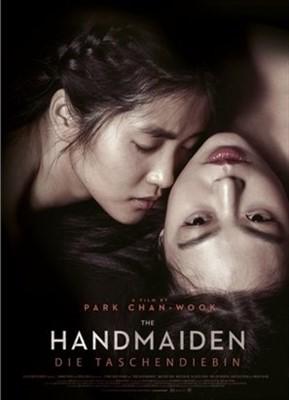 A lady is recruited as a handmaiden to a Japanese heiress, secretly plotting to swindle her.
Director: Par Chan-Wook
Language: Korean, Japanese
Genre: Crime, Thriller, Romance
Main Cast:
Kim Min-hee

Ha Jung-woo

Cho Jin-woong
IMDb Rating: 8.1
Running Time: 145 minutes
Box Office: $37,767,206
Movie Trailer: The Handmaiden (2016) Trailer
27. Lion (2016)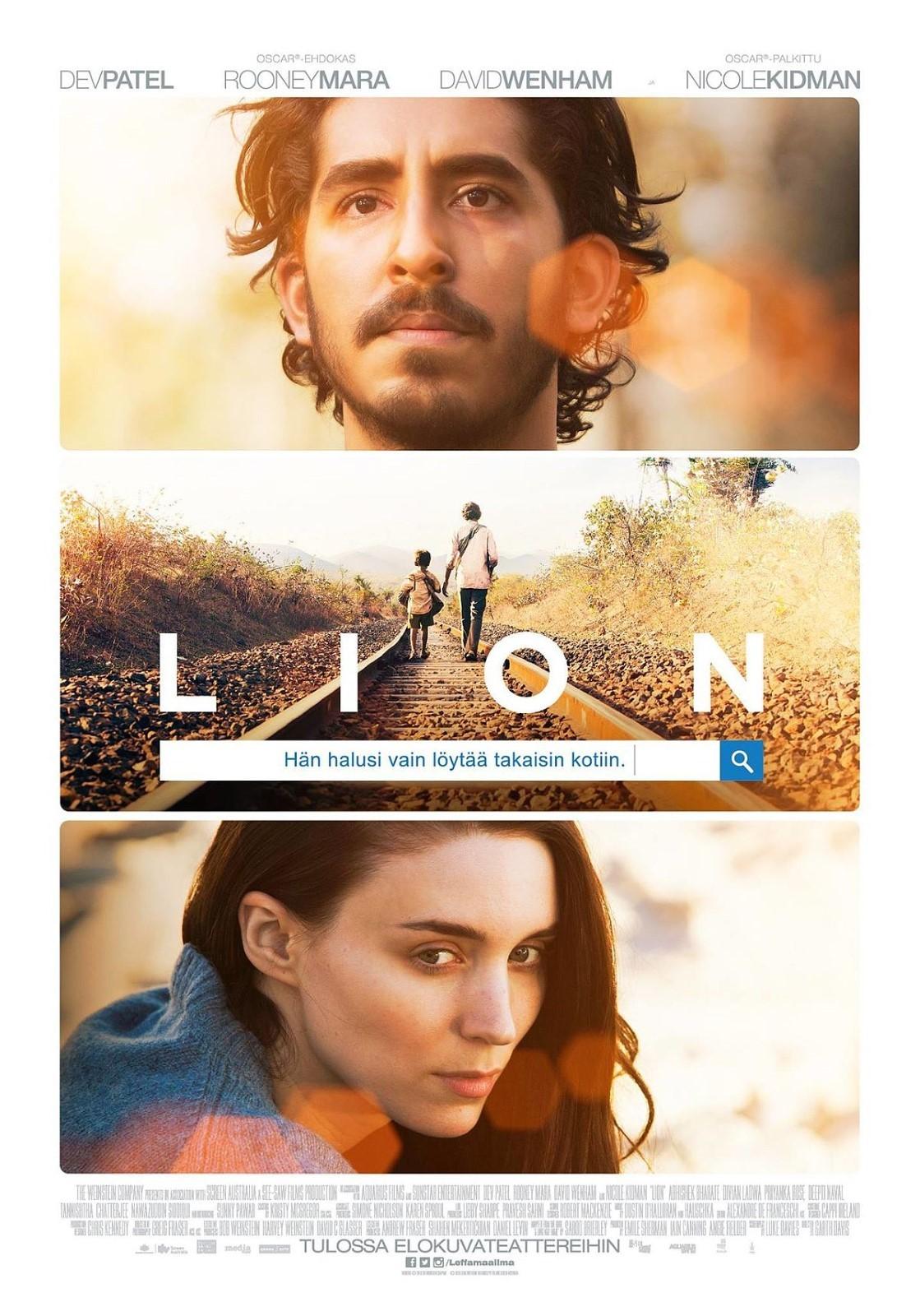 An Australian couple adopts a five-year-old Indian boy who got lost hundreds of kilometers away from home. The search for his family continues 25 years later.
Director: Garth Davis
Language: English
Genre: Biography and Drama
Main Cast:
Dev Patel

Sunny Pawar

Rooney Mara
IMDb Rating:  8.0
Running Time: 118 minutes
Box Office: $140,300,000
Movie Trailer: Lion (2016) – Movie Trailer
28. Train to Busan (2016)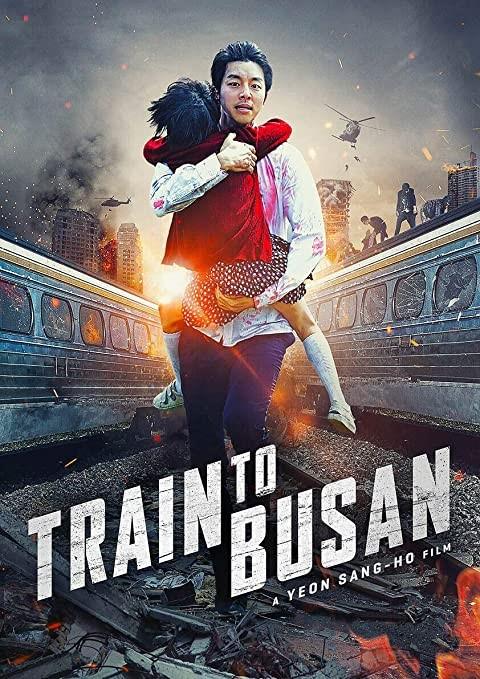 Seok-woo, on his daughter's birthday, boards a train along with his daughter to visit his wife. Unfortunately, their train gets caught in a sudden zombie attack.
Director: Yeon Sang-ho
Language: Korean
Genre: Horror, Action
Main Cast:
Gong Yoo

Yeon Sang-ho

Ma Dong-seok
IMDb Rating: 7.6
Running Time: 121 minutes
Box Office: $92,764,199
Movie Trailer: Train to Busan (2016) Trailer
29. Bahubali: The Beginning (2015)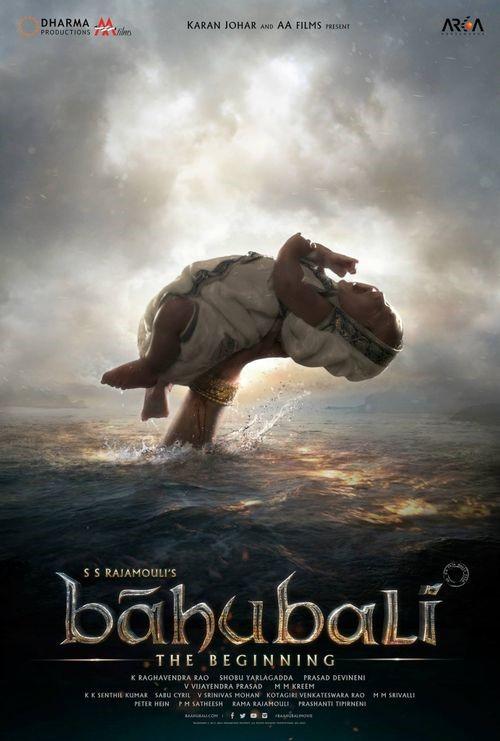 When Sanga and her husband, members of a tribe living near the province of Magilmathi, save a sinking newborn, they have no idea of the infant's history or what the future holds for him. Instead, the child grows up to be Shivudu, a free-spirited mountaineer who discovers his ancestors and finds the true meaning of his existence before fighting the great Bhallala Deva!
Director: S.S. Rajamouli
Language: Telugu, Tamil, Hindi
Genre: Action, Drama
Main Cast:
Prabhas

Rana Daggubati

Ramya Krishnan
IMDb Rating: 8.0
Running Time: 159 minutes
Box Office: $24,548,038
Movie Trailer: Bahubali: The Beginning (2015) Trailer
30. Twinsters (2015)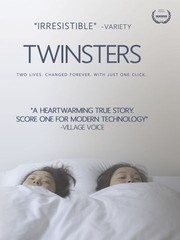 On YouTube, a French fashion design student comes upon a familiar face: her own. Finding the similarity astounding, she sends a message to the video's American creator, and the two discover that they are twins separated at birth.
Director: Ryan Miyamoto, Samantha Futerman
Language: English
Genre: Documentary
Main Cast:
Anaïs Bordier

Samantha Futerman

Kanoa Goo
IMDb Rating: 7.5
Running Time: 89 minutes
Box Office: $100,575
Movie Trailer: Twinsters (2015) trailer
31. The Raid 2 (2014)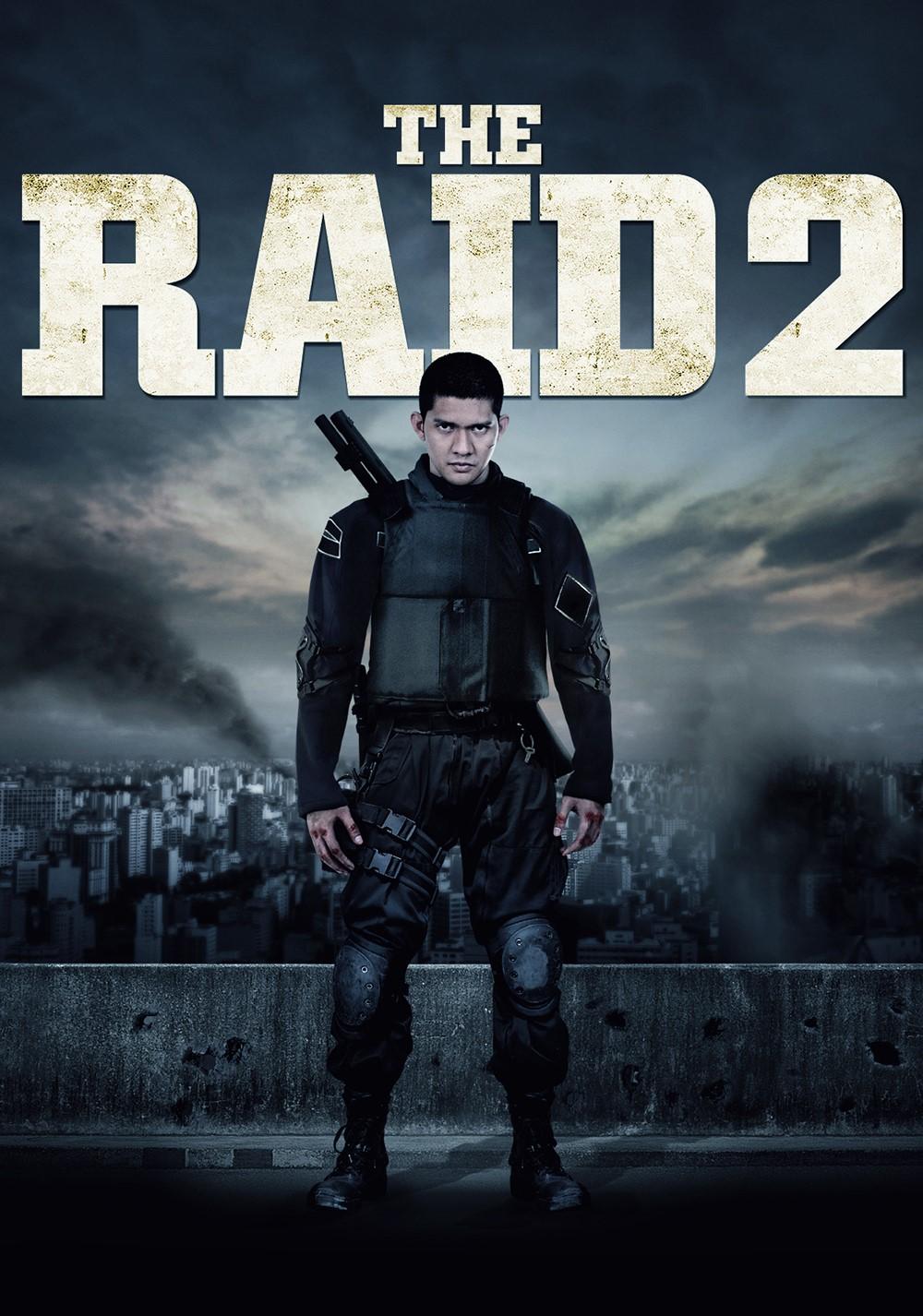 Only a short time after the first raid, Rama goes undercover with the thugs of Jakarta and plans to bring down the syndicate and uncover the corruption within his police force.
Director: Gareth Evans
Language: Indonesian and Japanese
Genre: Action, Crime, and Thriller.
Main Cast: 
Iko Uwais

Arifin Putra

Oka Antara

Tio Pakusadewo
IMDb Rating: 8.0
Running Time: 150 minutes
Box Office: $6,600,000
Movie Trailer: The Raid 2 (2014) – The Trailer
32. Kung Fu Hustle (2014)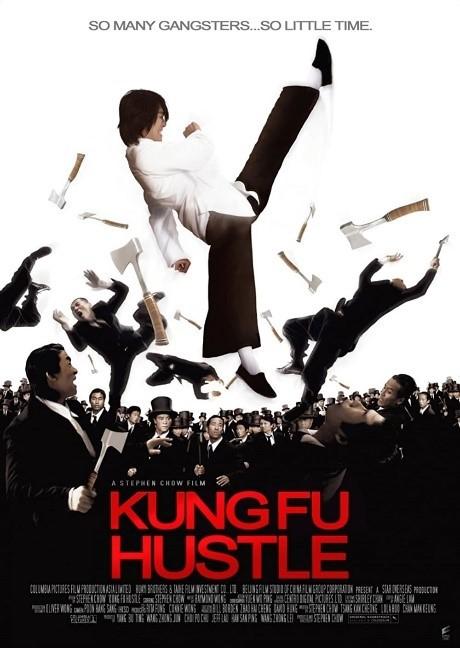 In 1940s Shanghai, China, a would-be criminal seeks to join the infamous "Axe Gang," while inhabitants of a housing complex demonstrate exceptional abilities in protecting their land.
Director: Stephen Chow
Language: Cantonese, Mandarin
Genre: Action, Comedy, Fantasy
Main Cast:
Stephen Chow

Wah Yuen

Qiu Yuen
IMDb Rating: 7.7
Running Time: 99 minutes
Box Office: $104,882,445
Movie Trailer: Kung Fu Hustle (2004) Trailer
33. Like Father, Like Son (2013)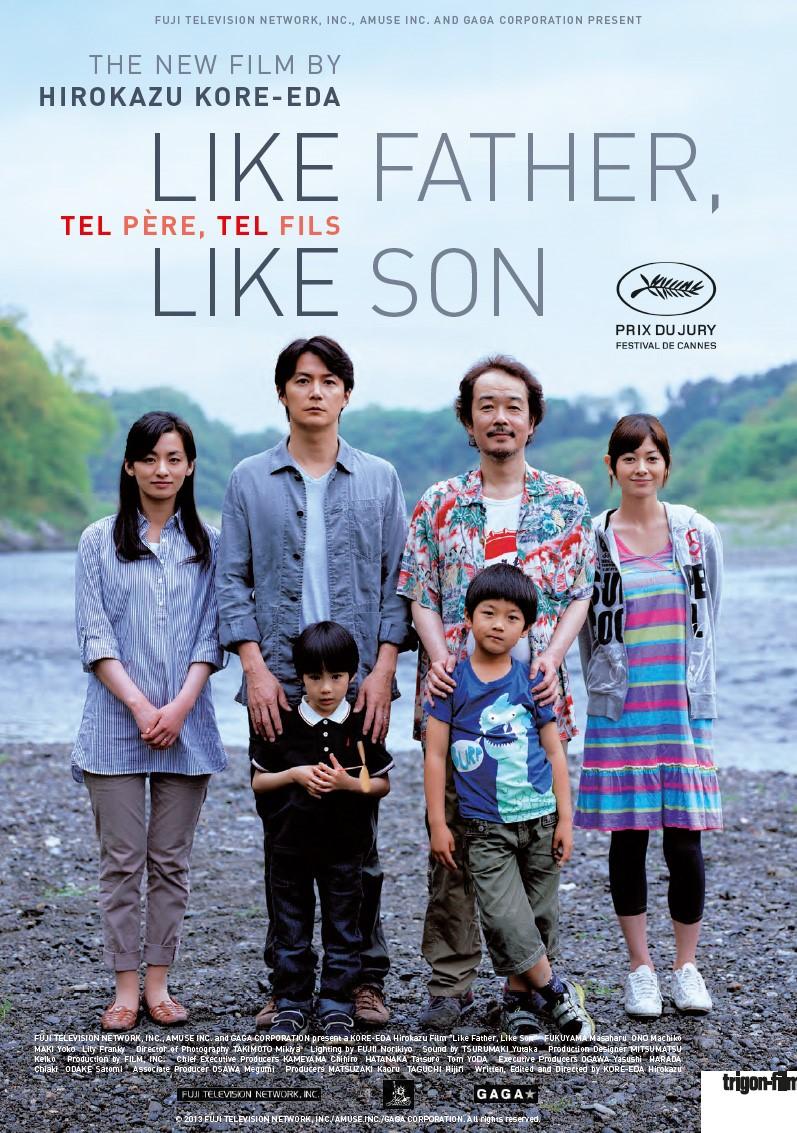 Ryota is a successful businessman who is a workaholic. Since his biological son was switched at birth with another boy, he must decide whether to keep his biological son or to take care of the boy he has raised with his wife as their own.
Director: Hirokazu Koreeda
Language: Japanese
Genre: Drama
Main Cast: 
Masaharu Fukuyama

Machiki Ono
IMDb Rating: 7.8
Running Time: 120 minutes
Box Office: $31,100,000
Movie Trailer: Like Father, Like Son (2013) – Movie Trailer
34. New World (2013)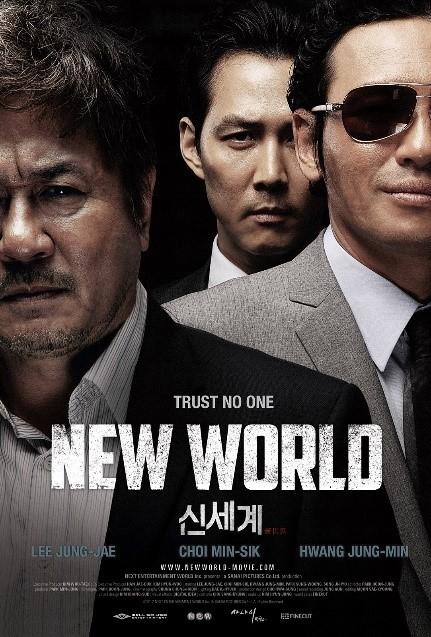 As 'Goldmoon,' Korea's most prominent crime organization, grows its influence, Kang, the chief of the police investigative planning section, orders undercover policeman Ja-Seoung to take part in the project "New World," which would bring 'Goldmoon' down. Ja-Seong must choose between following Kang's orders as a cop and being loyal to Jeong Cheong, the 'Goldmoon' crime organization's underboss.
Director: Park Hoon-Jung
Language: Korean, Mandarin
Genre: Action, Drama, Crime, Thriller
Main Cast:
Jung-jae Lee

Choi Min-sik

Jung-min Hwang
IMDb Rating: 7.6
Running Time: 135 minutes
Box Office: $31,673,928
Movie Trailer: New World (2013) Trailer
35. The Wind Rises (2013)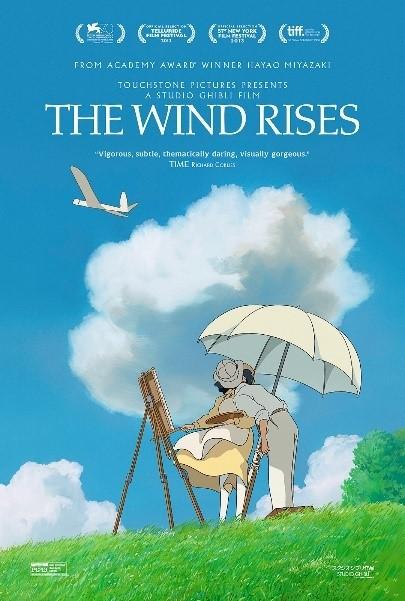 Jiro is fascinated by the legendary Italian aviation designer Caproni and dreams of flying and constructing magnificent planes. Jiro, born nearsighted and unable to fly, joins a prominent Japanese engineering firm in 1927 and becomes one of the world's most inventive and talented airplane designers. The film depicts major historical events such as the Great Kanto Earthquake of 1923, the Great Depression, the TB epidemic, and Japan's entry into World War II. Jiro meets and falls in love with Nahoko, and his friendship with his coworker Honjo deepens and blossoms.
Director: Hayayo Miyazaki
Language: Japanese, German, Italian, French, English
Genre: Animation, History, Biography, Romance, Drama, War
Main Cast:
Hideaki Anno

Hidetoshi Nishijima

Miori Takimoto
IMDb Rating: 7.8
Running Time: 126 minutes
Box Office: $136,533,257
Movie Trailer: The Wind Rises (2013) Trailer
36. A Separation (2012)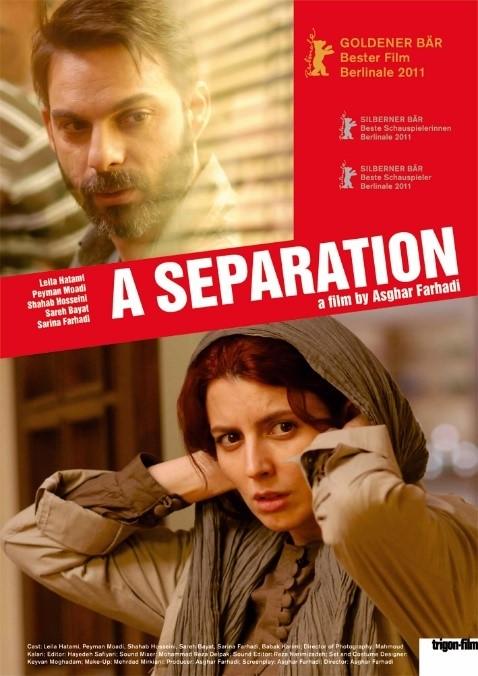 A married couple must choose between bettering their child's life by migrating to another nation and caring for a failing parent with Alzheimer's disease in Iran.
Director: Asghar Farhadi
Language: Persian
Genre: Drama
Main Cast:
Payman Maadi

Leila Hatami

Sareh Bayat
IMDb Rating: 8.3
Running Time: 123 minutes
Box Office: $22,926,076
Movie Trailer: A Separation (2012) Trailer
37. Gangs of Wasseypur (2012)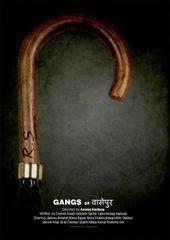 A confrontation between Sultan and Shahid Khan results in Khan's exile from Wasseypur, igniting a three-generation bitter rivalry.
Director: Anurag Kashyap
Language: Hindi
Genre: Action, Crime, Drama, Romance
Main Cast:
Manoj Bajpayee

Richa Chadha

Nawazuddin Siddiqui
IMDb Rating: 8.2
Running Time: 321 minutes
Box Office: 32,66,44,867 crores
Movie Trailer: Gangs Of Wasseypur (2012) Trailer
38. The Act of Killing (2012)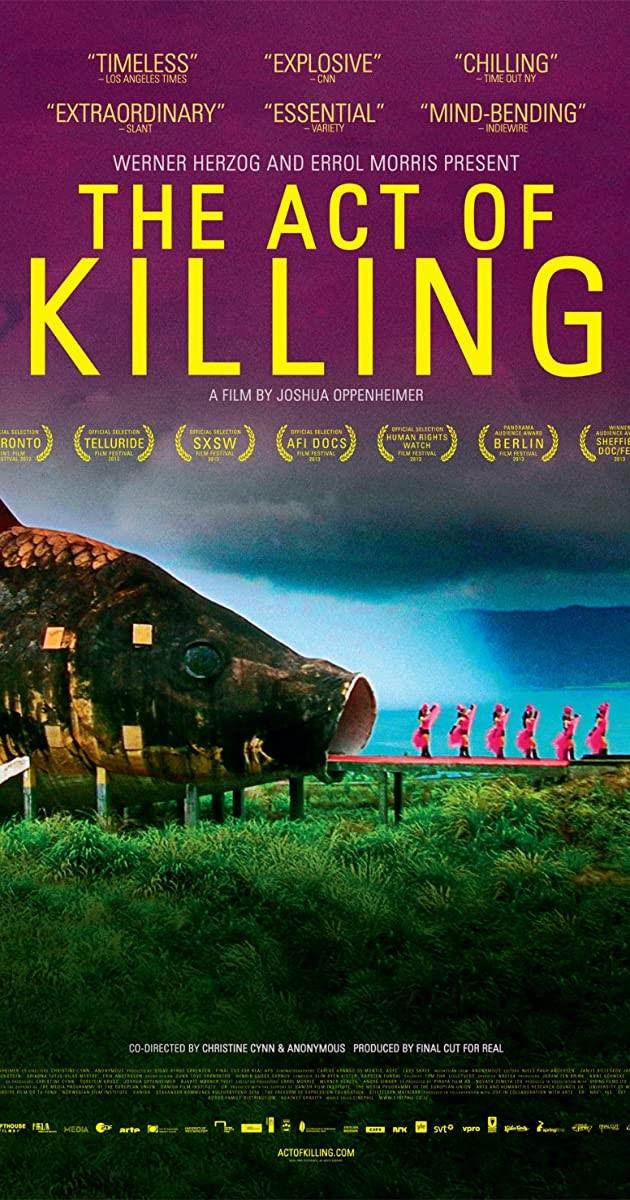 Former Indonesian death squad leaders are challenged to reproduce their mass murders in any film genre they like, including classic Hollywood crime scenes and spectacular musical performances.
Directors: Joshua Oppenheimer and Christine Cynn  
Language: English, Danish, Norwegian, and Indonesian
Genre: Documentary, Biography, and Crime
IMDb Rating: 8.2
Running Time: 117 minutes
Box Office: $722,714
Movie Trailer: The Act of Killing (2012) – Trailer
39. Lovely Man (2011)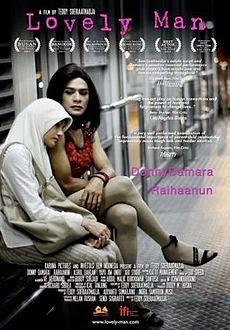 During a search for her father in Jakarta, Indonesia, Cahaya finds out her father works as a prostitute for men.
Director: Teddy Soeriaatmadja
Language: Indonesian
Genre: Drama
Main Cast: 
Donny Damara

Raihaanun

Yayu Unru

Ari Syarif
IMDb Rating: 7.5
Running Time: 76 minutes
Movie Trailer: Lovely Man (2011) – Movie Trailer
40. The Flowers of War (2011)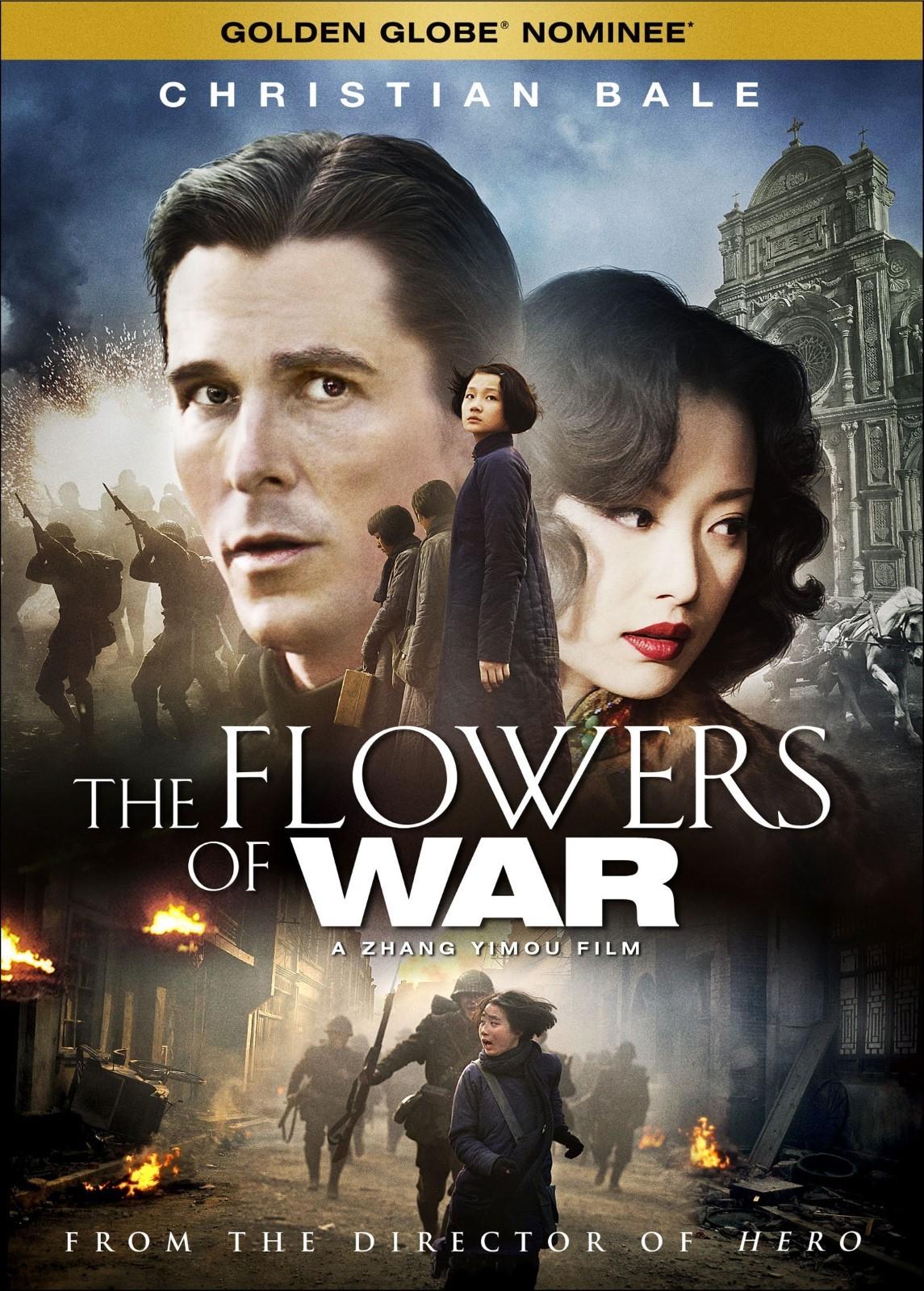 An American finds refuge during the 1937 Japanese invasion of Nanking in a church with a group of women. Posing as a priest, he attempts to lead the women to safety.
Director: Zhang Yimou
Language: Mandarin, English, and Japanese
Genre: Drama, History, and Romance
Main Cast: 
Christian Bale

Ni Ni

Zhang Xinyi
IMDb Rating: 7.6
Running Time: 146 minutes
Box Office: $2,855,644
Movie Trailer: The Flowers of War (2011) – Movie Trailer
41. I Saw the Devil (2010)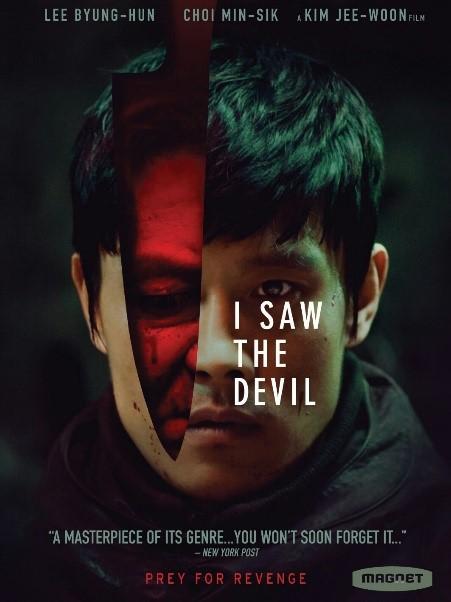 Through a sequence of captures and releases, a secret spy exacts retribution on a serial murderer.
Director: Jee-woon Kim
Language: Korean
Genre: Action, Crime, Drama
Main Cast:
Lee Byung-hun

Choi Min-sik

Jeon Gook-hwan
IMDb Rating: 7.8
Running Time: 144 minutes
Box Office: $12,966,357
Movie Trailer: I saw the Devil (2010) Trailer
42. Confessions (2010)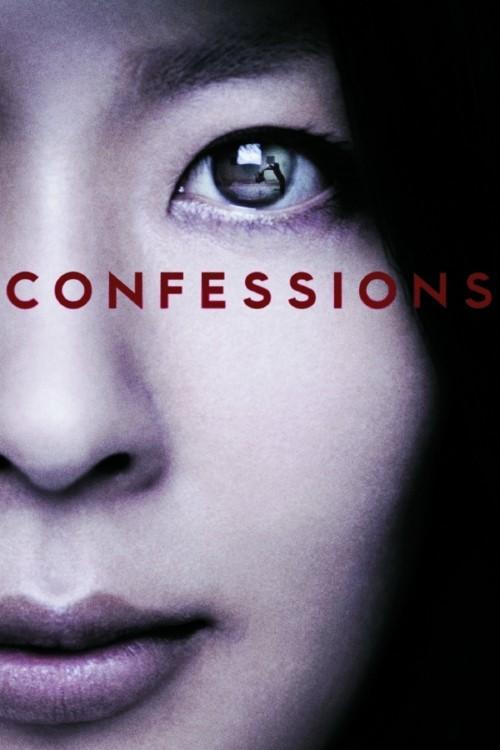 Weird tale of a grieving, cold-blooded mother, who plots revenge on those responsible for the death of her daughter.
Director: Tetsuya Nakashima
Language: Japanese
Genre: Drama and Thriller
Main Cast: 
Takako Matsu

Yoshino Kimura

Masaki Okada
IMDb Rating: 7.7
Running Time: 106 minutes
Box Office: $45,203,103
Movie Trailer: Confessions (2010) – Movie Trailer
43. Aftershock (2010)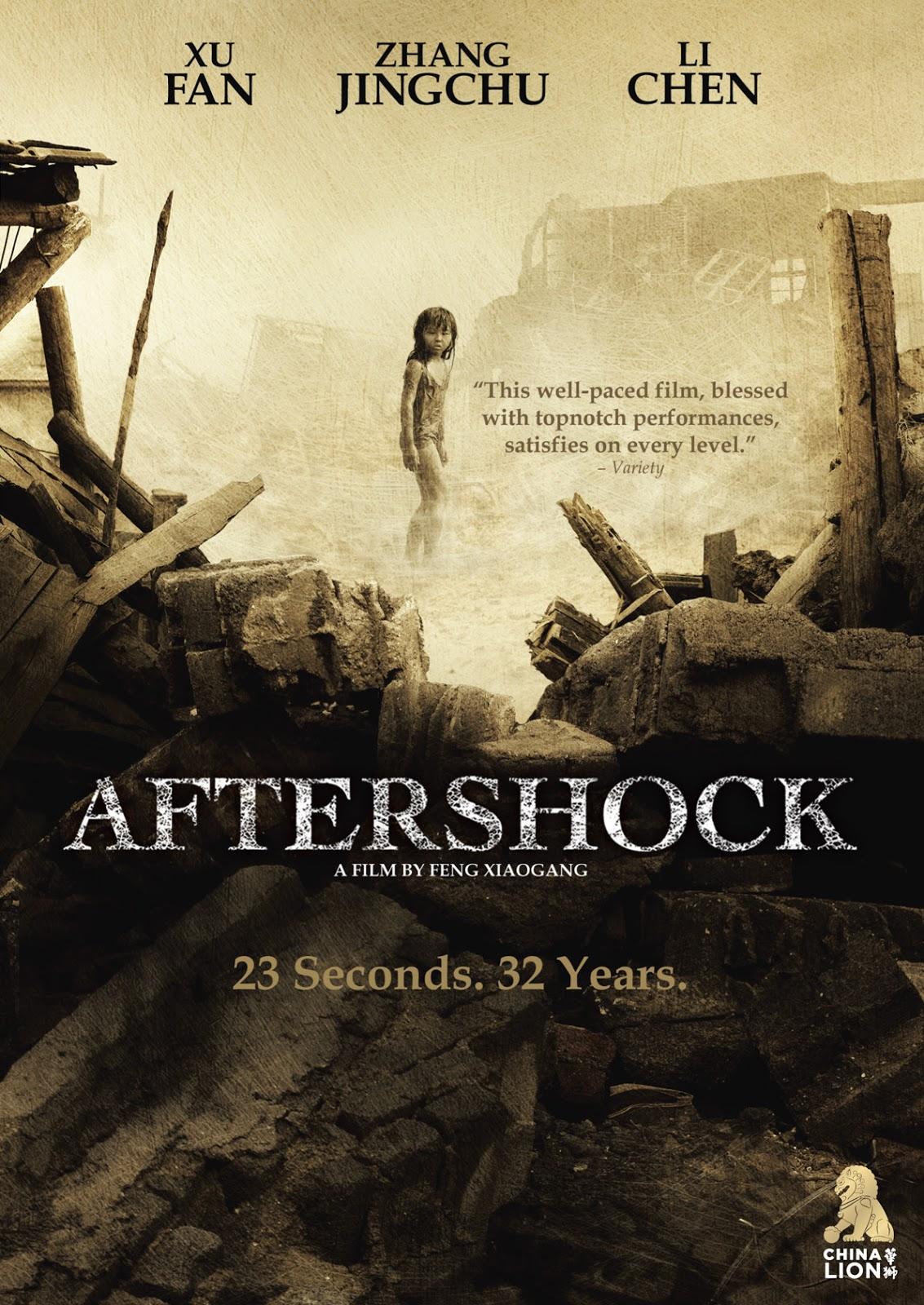 An epic saga of one family that was split apart by the Great Tangshan Earthquake of 1976.
Director: Feng Xiaogang
Language: Mandarin and English
Genre: Drama and History
Main Cast: 
Zhang Jingchu

Li Chen

Xu Fan

Zhang Guoqiang
IMDb Rating: 7.5
Running Time: 135 minutes
Box Office: $100,297,508
Movie Trailer: Aftershock (2010) – Movie Trailer
44. Mother (2009)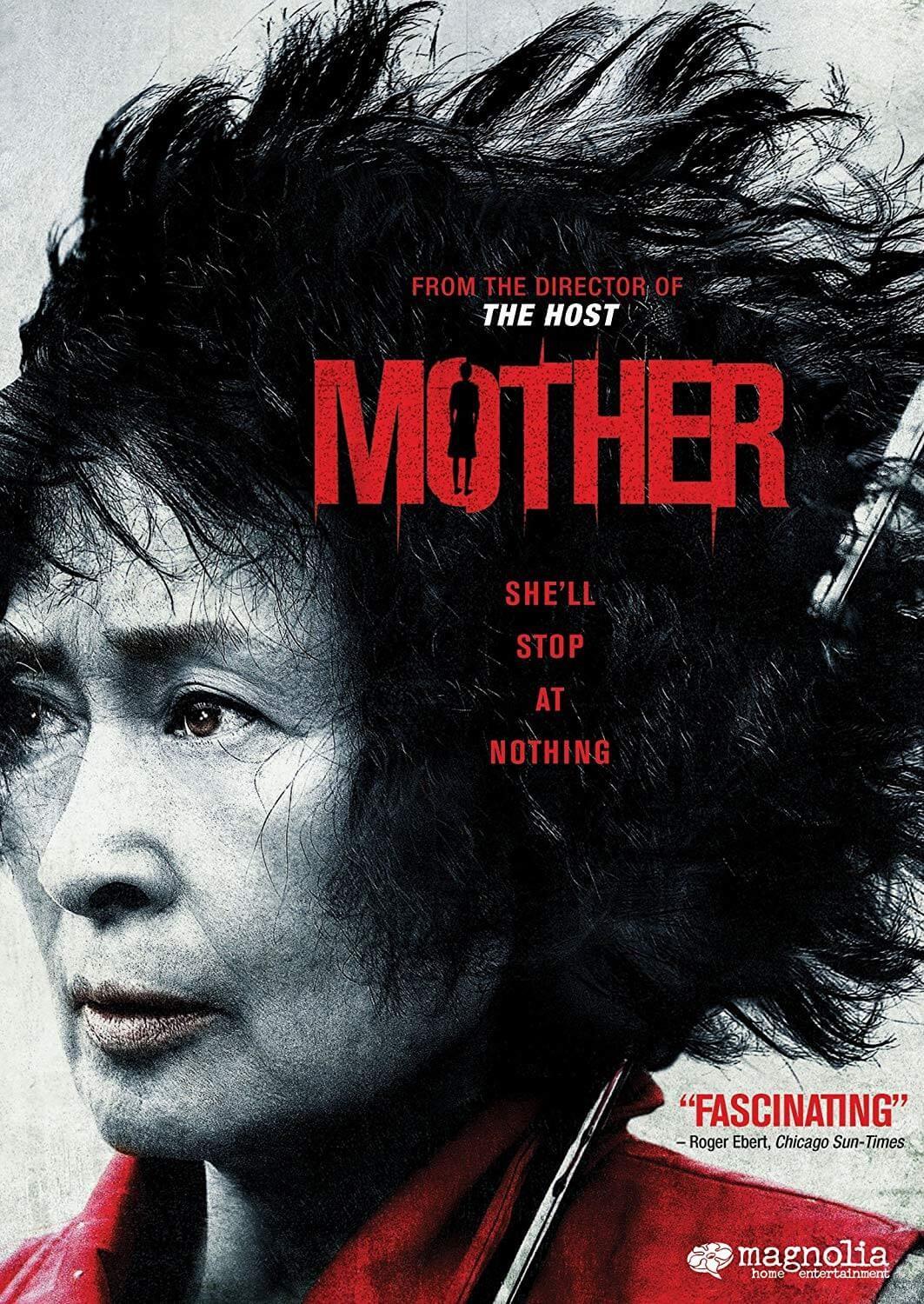 When her son is falsely accused of murdering a young girl, his mother desperately searches for the killer.
Director: Bong Joon Ho
Language: Korean
Genre: Crime, Drama, and Mystery
Main Cast: 
IMDb Rating: 7.8
Running Time: 128 minutes
Box Office: $17,100,000
Movie Trailer: Mother (2009) – Movie Trailer
45. City of Life and Death (2009)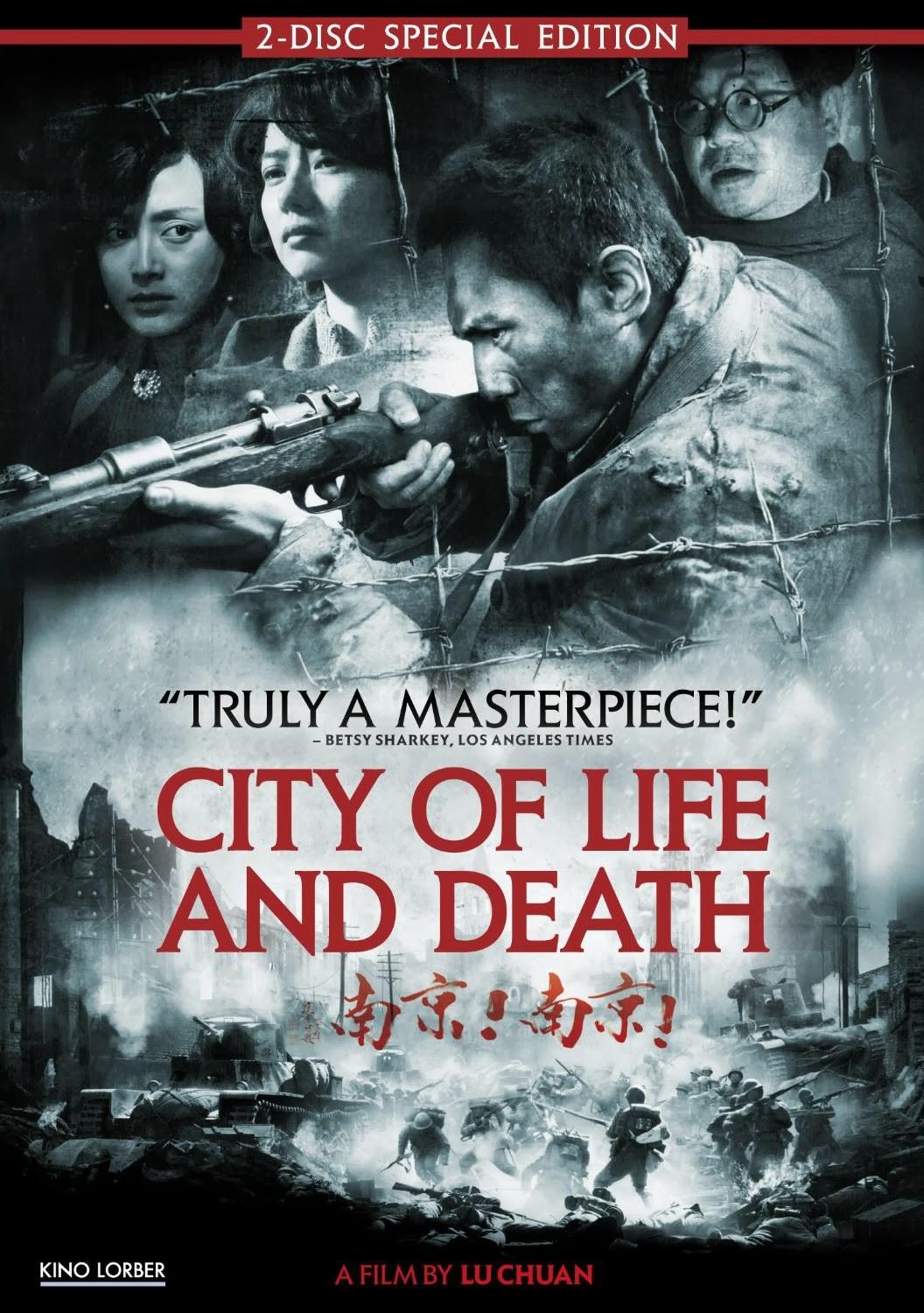 China's capital, Nanjing, was occupied by Japan in 1937. After a battle, the inhabitants, especially those who sought refuge in the International Security Zone, were subjected to atrocities.
Director: Lu Chuan
Language: Mandarin, English, German, and Japanese
Genre: Drama, History, and War
Main Cast: 
Liu Ye

Gao Yuanyuan

Fan Wei

Qin Lan
IMDb Rating: 7.7
Running Time: 133 minutes
Box Office: $10,687,316
Movie Trailer: City of Life and Death (2009) – Trailer
46. Tokyo Sonata (2008)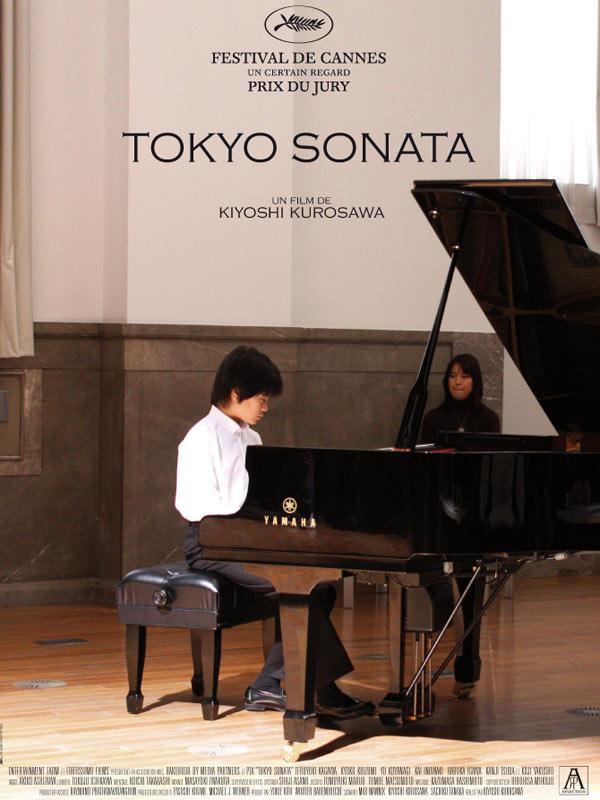 After the patriarch of an ordinary Japanese family loses his job at a prominent company, the family slowly disintegrates.
Director: Kiyoshi Kurosawa
Language: Japanese
Genre: Drama
Main Cast: 
Teruyuki Kagawa

Kyōko Koizumi

Yū Koyanagi

Kai Inowaki
IMDb Rating: 7.5
Running Time: 120 minutes
Box Office: $943,547
Movie Trailer: Tokyo Sonata (2008) – Movie Trailer
47. Breathless (2008)
Sang-hoon has climbed through the ranks of a criminal gang's debt collector. Sang-hoon is restless, hostile, throwing punches, slaps, and expletives freely, possibly due to the cruelty inflicted on him by his father.
Director: Ik-joon Yang
Language: Korean
Genre: Crime, Drama
Main Cast:
Kkobbi Kim

Hwan Lee

Ik-joon Yang
IMDb Rating: 7.6
Running Time: 130 minutes
Box Office: $686,703
Movie Trailer: Breathless (2008) Trailer
48. Secret Sunshine (2007)
A woman relocates to the town where her late husband was born in order to be near his family. As she tries to fit in, a tragic event occurs that completely changes her outlook on life.
Director: Chang-dong Lee
Language: Korean
Genre: Drama
Main Cast: 
Jeon Do-yeon

Song Kang-ho
IMDb Rating: 7.5
Running Time: 142 minutes
Box Office: $11,581,469
Movie Trailer: Secret Sunshine (2007) – Movie Trailer
49. Hollywood Chinese (2007)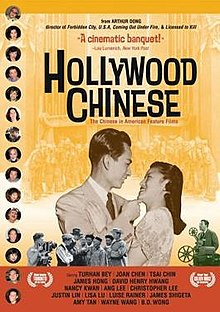 Hollywood Chinese tells the long-untold tales of the Asian faces who have delighted the silver screen, weaving a rich and intricate tapestry defined by great performances and revolutionary film, but also by a tangled history of race and representation.
Director: Arthur Dong
Language: English
Genre: Documentary, Historical Fiction
Main Cast:
Turhan Bey

Joan Chen

Tsai Chin
IMDb Rating: 8.0
Running time: 90 minutes
Movie Trailer: Hollywood Chinese (2007) Trailer
50. Letters from the Iwo Jima (2006)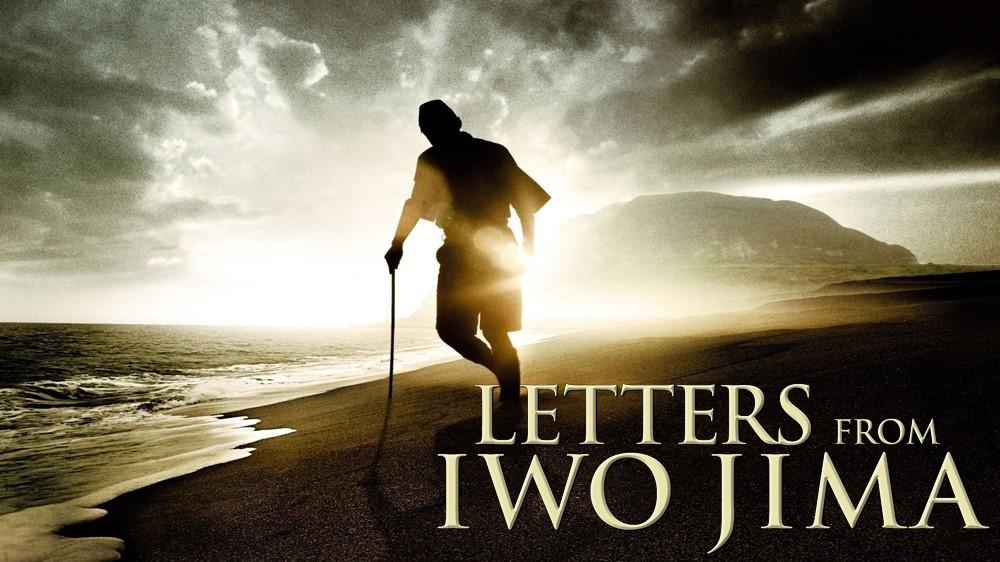 Japanese perspective on World War II's Battle of Iwo Jima between the United States and Imperial Japan.
Director: Clint Eastwood
Language: Japanese
Genre: Action, Adventure and Drama
Main Cast: 
Ken Watanabe

Kazunari Ninomiya

Tsuyoshi Ihara

Ryō Kase
IMDb Rating: 7.9
Running Time: 144 minutes
Box Office: $68,700,000
Movie Trailer: Letters from the Iwo Jima(2006) – Trailer