Bored Ape NFT token collection is a non-fungible token collection built on the Ethereum blockchain. It includes cartoon ape profile pictures generated procedurally by an algorithm.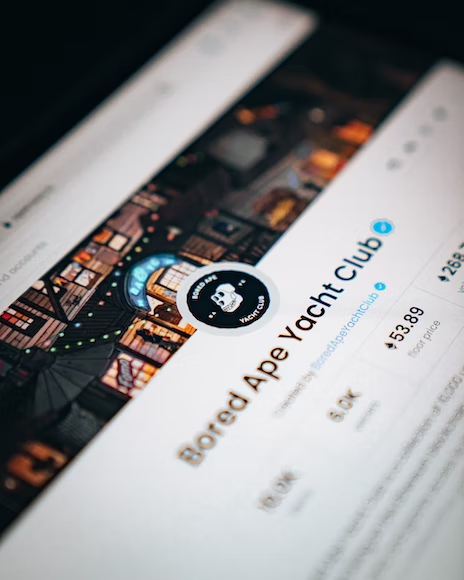 Bored Ape Yacht Club's parent company is Yuga Labs. On April 23, 2021, the project went live with a pre-sale. Owners of a Bored Ape NFT gain access to a private online club, exclusive in-person events, and image intellectual property rights.
What is a Bored Ape NFT?
By market capitalization, the most prominent NFT avatar is the Bored Ape Yacht Club or BAYC. The BAYC collection contains 10,000 unique NFTs produced through algorithms from over 172 plausible traits that determine the esoteric nature of each ape.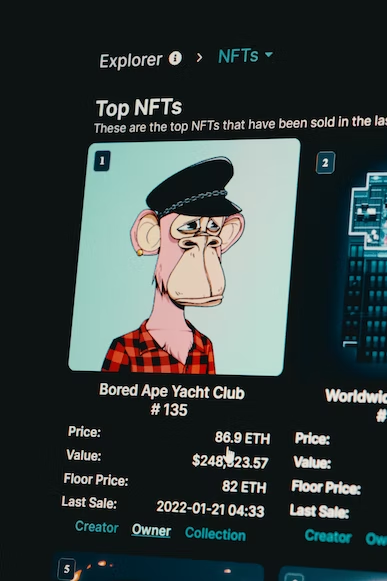 There are 10,000 original Bored Ape NFTs, each with a unique combination of fur color, background color, outfits, and accessories. Yet, they all have the same uninterested expression. These characteristics assign a value to each ape based on how many other apes share the same features.
Blue beams on 49 apes, laser eyes on 69 apes, solid gold fur on 46 apes, and a "Bored Unshaven Pizza" mouth are among the most sought-after features. The rarer the characteristics of an ape image, the more worthy the NFT. According to data collected until March 2022, the value of BAYC trading on the OpenSea marketplace was well over 466,000 ETH.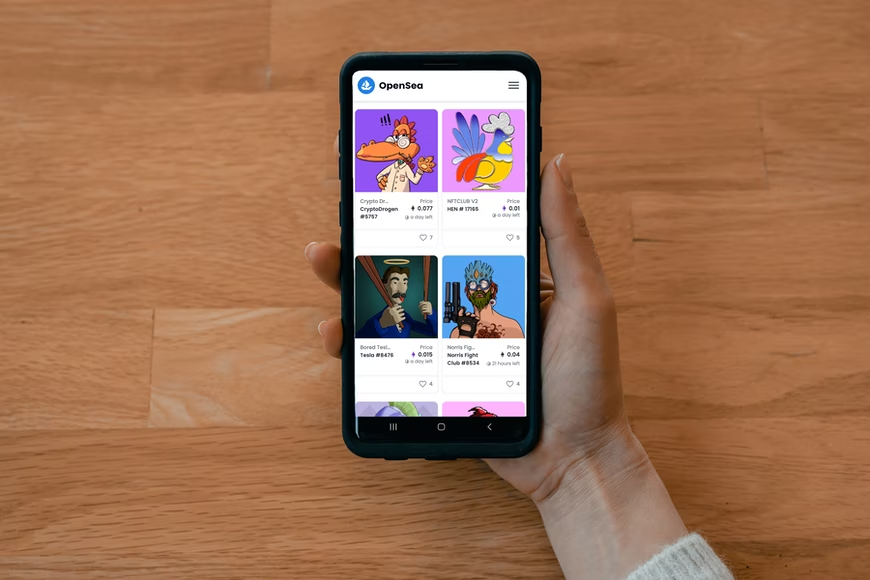 The Bored Ape Yacht Club is regarded as an absolute society. Owning one of the coveted NFTs grants access to that membership. For example, it grants users access to a private Discord server, where fellow owners, including celebrities, can hang out and chat. And apes tend to congregate on social media, where the increasingly familiar avatars have formed a digital brotherhood. Some might be listed for sale at a fixed price, while others may be auctioned off. To purchase an NFT on the site, you will need an Ethereum wallet, such as MetaMask, and sufficient ETH to cover both the purchase price and the Ethereum gas transaction fee.
Aside from their popularity as social media profile pictures, their versatility distinguishes the BAYC collection. The NFTs represent membership in the Bored Ape Yacht Club, a digital club with exclusive access and benefits for members only. Membership, for example, grants access to THE BATHROOM, a collaborative graffiti board that is only accessible to MetaMask wallets containing Bored Apes. Members will also receive additional benefits as the BAYC roadmap evolves.
What is the Bored Ape Yacht Club?
Who Started the Bored Ape NFT?
Yuga Labs' four pseudonymous co-founders — Gargamel, Gordon Goner, Emperor Tomato Ketchup, and No Sass — created the Bored Ape project. The collection is hosted on IPFS and exists on the Ethereum blockchain as ERC-721 tokens.
Explained – Bored Ape Yacht Club
How to Buy a Bored Ape NFT?
Bored Ape NFTs were rendered accessible to the public for 0.08 ETH during the initial sale in April 2021 and sold out the entire collection in less than 12 hours. The images are currently being traded on NFT marketplaces such as OpenSea. Additionally, users can browse the BAYC collection at a high starting price.
Buyers of Bored Ape will require an Ethereum wallet, such as MetaMask. Potential buyers can purchase at auctions or through listings with a fixed price on NFT marketplaces.
What Is the Price of Bored Ape NFTs?
A Bored Ape NFT holder can claim nearly $76,000 worth of ApeCoin at the current price of around $7.50, while Mutant Ape NFT holders receive approximately $15,300.
Bored Ape Yacht Club's Most Expensive NFTs
Why are Bored Ape NFTs Valuable Assets?
The BAYC collection grants members exclusive access to the Yacht Club, a members-only merchandise store, and a Discord server. BAYC holders are eligible for additional NFTs, such as free membership to the Bored Ape Kennel Club. Yuga Labs provided free mutant serum to BAYC golfers, which resulted in a Mutant Ape Yacht Club (MAYC) NFT for Bored Ape owners. ApeCoin cryptocurrency was recently airdropped to MAYC and BAYC owners. In some ways, owning a BAYC is similar to having an ongoing subscription to new NFTs and assets.
Another factor is its appeal to the local community. BAYC holders have actively promoted their NFTs on social media as profile pictures. To know more about its nuances, read through our article: What is an NFT profile picture?
The final reason these NFTs are so expensive is that they are regarded as status symbols. As the global Covid-19 pandemic accelerated digital adoption, NFTs evolved into assets for displaying socioeconomic status.
Why Bored Ape NFTs Are Worth Billions?
Celebrities Who Own Bored Ape NFTs
The celebrity owners of the Bored Ape Yacht Club NFT collection are increasing from the entertainment and sports worlds.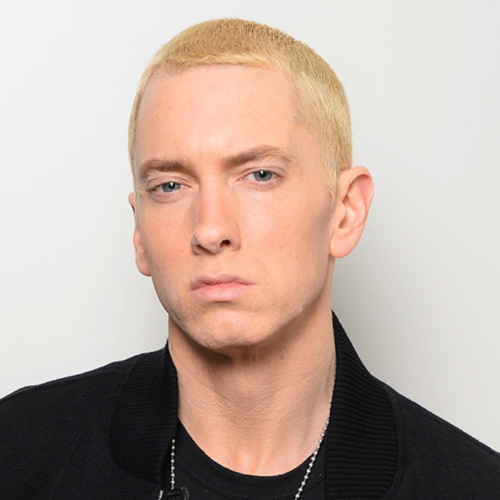 Image Source: Biography
Eminem, Jimmy Fallon, Stephen Curry, Justin Bieber, Serena Williams, Shaquille O'Neal, Mark Cuban, and Madonna are among those who own this Bored Ape NFT.
Celebrities who own Bored Ape NFTs
The Future of Bored Ape Yacht Club
Many people believe that BAYC is gradually moving beyond the blockchain. BAYC announced in December that it was collaborating with Animoca Brands on a play-to-earn game. Another point of interest is the "Mysterious Note," which initiates a treasure hunt for 5 ETH and a Bored Ape NFT.
The members-only BAYC x MAYC mobile game was released in January, kicking off a 10-day competition in which the top 1,000 players will be rewarded with BAYC merchandise. The contest generated a lot of buzz around BAYC and Ape Fest 2022, a four-day event in Manhattan that begins on June 20 and is exclusive to BAYC holders. The event was rescheduled to coincide with NFT. An NFT event is expected to attract over 5,500 visitors.
Large corporations are also beginning to use Bored Ape NFTs. Adidas paid 46 ETH ($156,00) for BAYC #8774 in September. The image is now used to represent the company's Twitter profile. Adidas announced its metaverse ambitions in December, collaborating with NFT collections BAYC, Punks Comic, and NFT collector Gmoney. Adidas Originals, the company's first NFT collection, was also released into the Metaverse. Twitter introduced NFT profile picture verification giving the BAYC collection another boost. Analysts predict that as NFTs gain widespread acceptance and adoption, BAYC will see continued interest from crypto investors and celebrities alike.
Conclusion
Owning a Bored Ape is becoming increasingly profitable, as evidenced by ApeCoin's meteoric rise. For many, owning a Bored Ape is the pinnacle of NFT coolness. Holding the NFT can grant you access to an exclusive Discord server with some celebrity owners, and free perks such as additional NFTs or tokens from the upcoming BAYC ApeCoin launch. With a Twitter Blue subscription, Bored Ape owners can also display their NFT as their profile picture on Twitter.