Claymation is a unique type of animation, and with good reason: the technique necessitates a high level of concentration, energy, and attention to detail.

On the other hand, Animators may give life to clay characters when done correctly.
What is Claymation?
Claymation is a type of stop-motion animation in which each animated item, including characters and some backdrops, is made of a pliable material, usually plasticine clay. Each frame is recorded on film and then played back in rapid succession to create the illusion of movement.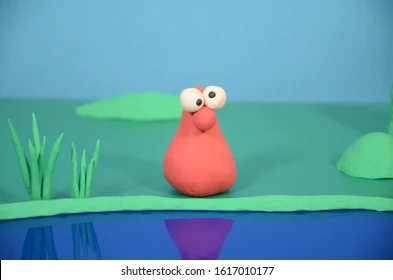 Plasticine is usually wrapped around an armature, which is a wire skeleton. Objects may be illuminated and placed correctly at all times. To learn about stop-motion movies, click here.

How Claymation Movies Are Made
Not only must each character, animal, and structure be designed from scratch, frequently resulting in hundreds of models, but you must also precisely manipulate while each frame is shot. It takes a lot of effort, but as Laika and Aardman Animations have demonstrated, the end product is some of the best-animated films ever made.
History of Claymation
By the end of the twentieth century, claymation had progressed from its humble beginnings in the early days of cinema to feature-length films.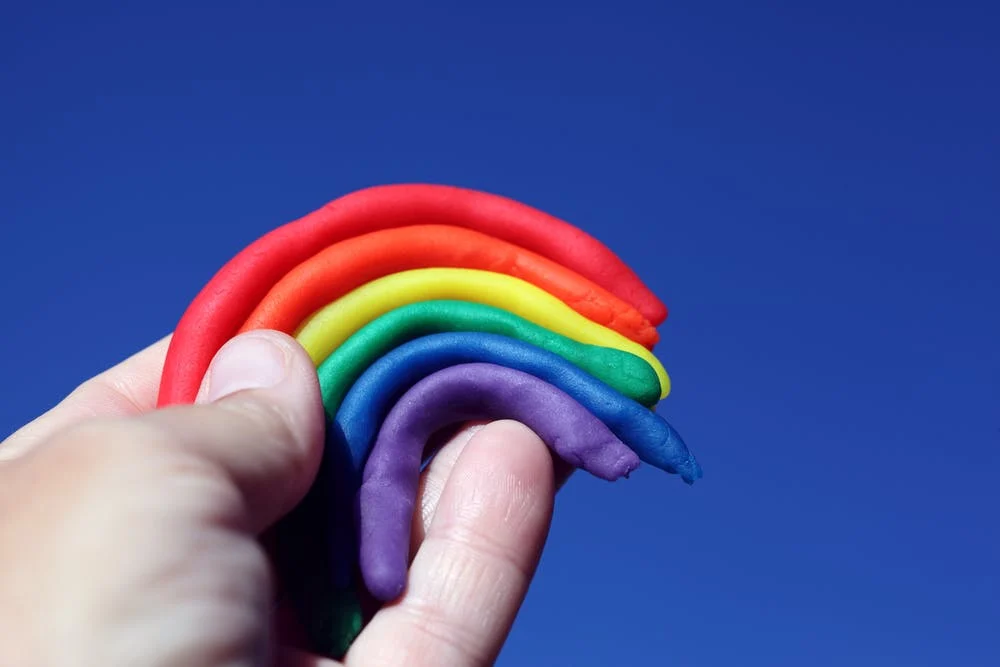 Claymation in the 1800s-1900s
Plasticine clay was first used at the turn of the nineteenth century. Its long-lasting, pliable characteristics quickly made it the favored building medium over modeling clay. Although claymation had a limited role in silent film special effects in the early 1900s—as seen in The Sculptor's Nightmare (1908)—by 1933, the art form had taken center stage in the live-action picture King Kong (1933). Unfortunately, after bringing the jungle king to life with claymation, the process faded into obscurity for decades.
Claymation in the 1950s
Gumby, a green and elastic human-like figure created by Claymation pioneer Art Clokey reinvigorated the art form. Gumby first debuted in 1953 on the children's show Howdy Doody (1947–1960), but the character quickly gained popularity and was given his series. Gumby and his pony buddy Pokey became pop culture icons in the United States. Clokey also produced an animated children's cartoon, Davey and Goliath (1960–2004), based on Gumby's success.

Long Live the Bull
Claymation in the 1970s
Clay animator Will Vinton invented the word "claymation" in 1976, bringing clay animation back into the spotlight in short films, music videos, and, most notably, the late-'80s television advertisements for The California Raisins.

The SledgeHammer
Claymation in the 1980s
In 1985, legendary artist Nick Park joined Aardman Animations, an English animation studio, where he began to develop the idea for the iconic Wallace and Gromit characters, who rose to fame in the 1990s after Park unveiled A Grand Day Out (1989). 
The traditional clay animation process would be advanced by the animation firm Laika, which is known for films like Coraline and ParaNorman. Instead of hand-drawing the characters, the company used 3D printing to create thousands of different facial expressions for them. They would then switch from one facial expression to the next at a smooth, fluid pace as if the figures were conversing.

How Claymation Is Getting Revolutionized
Claymation movies are made similarly to stop-motion animation. The main distinction is primarily determined by the materials used to create your characters and sets.
Step-by-Step Guide to Making Claymation Movies
Before you begin, you should know how time-consuming clay animation may be. Also, depending on the type of artist you are, you may need to assemble a crew to assist you in creating your figures. As seen in this video on how to make claymation movies, that procedure alone can take days to prepare.
However, you may create a one-of-a-kind film that stands out at the festival you submit it to with enough labor and tears. Here are the fundamentals for starting your next clay animation film.
Step One – Acquire Your Materials
To begin, gather all of the materials you will need to construct your sets and models. Plasticine, a modeling clay that you can find in most arts and crafts stores, is a popular choice. Play-Doh, for example, should be avoided since it dries out too rapidly.
Step Two – Create an Outline/Storyboard
Create a storyboard that depicts the plot and movement that you want your stop-motion animation to take. Again, allow yourself the freedom to let your imagination run wild with this art form because it is so tactile. 
Step Three – Choose the Correct Frame Rate
Most movies are shot at 24 frames per second. Claymation can drop the frame rate to around twelve frames per second by repeating static shots, using celluloid (cel) animation techniques in traditional 2D animation. To avoid continuity concerns in the final edit, the clay figurines' backgrounds, lighting, and movement must all be consistent. 
Any stop-motion animation will necessitate a large number of one-frame shots. You can find thousands of frames in even the shortest of films. This is why many filmmakers use the twos or doubles technique. When you switch on the camera, two frames are taken each time.
Of course, there are other phases, such as creating the script and recording audio, as with any other film. But if you work hard enough, you can wind up with something like Negative Space, an Oscar-nominated short film.
The Short Film – Negative Space
Step Four – Take Still-Frame Shots
You are the puppet master as a claymation artist. When filming single frames, pay attention to every detail to create seamless sequences and avoid continuity issues that would send your scenario back to square one. Because the claymation method necessitates a video frame rate of around twelve frames per second, the movements of your figurines must be subtle enough to produce the illusion of fluid motion.
Step Five – Compile, Cut, and Comprehend
After gathering all of your final photos, put them together into a short video. Claymation is a time-consuming and challenging art style to master. However, the lessons you will pick up along the way will help you improve your skill and make you a better claymation artist.
Step Six – Avoid Getting Influenced
A variety of external factors can impact your clay animation production. When you are not around, dust can collect on your sets. Someone could enter the room and bump into your scene, causing everything to fall apart. Set up your project in a location that you have control over. However, as any filmmaker will tell you, you can't have it all.
List of Best Claymation Examples
1. Coraline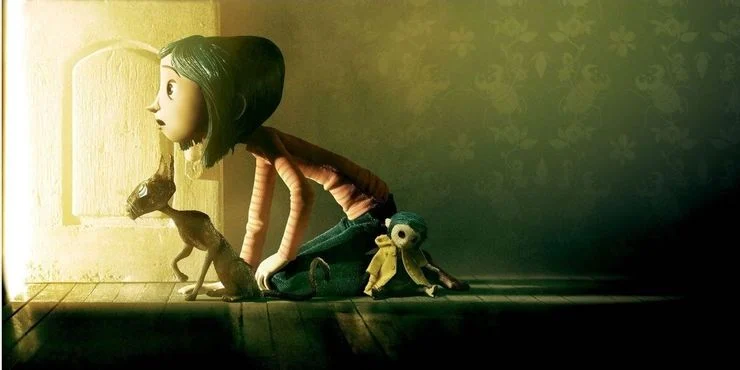 This horrifying, twisted fable is based on the novel by the great Neil Gaiman and directed by Henry Selick, who also led The Nightmare Before Christmas. Coraline is not only one of Laika Studios' most artistically stunning films but also one of the most frightening and beautiful animated pictures ever made. Whether they are book readers or enjoy a fair dose of weirdness in their movies, this fascinating journey into another reality will be one they won't soon forget.
2. The Wrong Trousers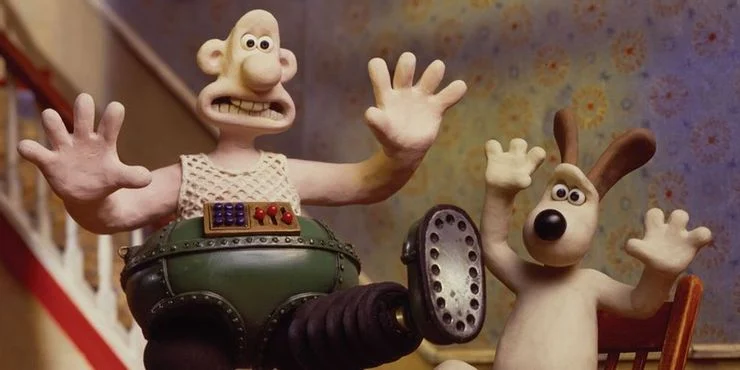 The most pleasing claymation piece in history returns to Wallace And Gromit one last time. You would be forgiven for not noticing that this is only the second installment in the Wallace And Gromit series, given the mature and competent production.
A villainous penguin uses one of Wallace's inventions, the Techno Trousers, against him, pitting the titular couple against each other. But, first, the penguin leads Wallace into a diamond robbery in a genuinely brilliant plot before Wallace and Gromit utilize their creative abilities and teamwork to cage the naughty McGraw eventually.
The Wrong Trousers Movie Trailer
3. Shaun The Sheep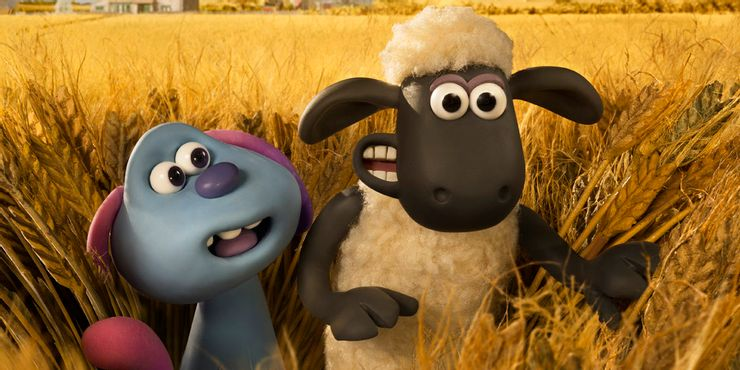 After being inspired by his conception in A Close Shave, Shaun The Sheep embarked on his world-beating journey. He has his own (very well-received) children's television show, a Timmy Time spin-off based on a character from the show, and a feature picture. Despite being mostly silent, it became an instant hit with both adults and children. It was a remarkable achievement, given that much of the humor was derived from visual assistance rather than text. It even generated a sequel in 2019, which received a similarly great response.
Shaun the Sheep – Movie Trailer
4. The Pirates! In An Adventure With Scientists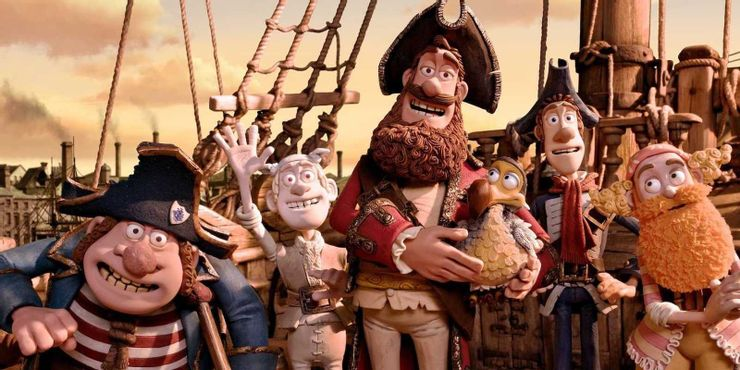 The Pirates! An Adventure With Scientists was a star-laden blockbuster for the claymation world, despite its long, unappealing title. David Tennant, Imelda Staunton, Hugh Grant, and Martin Freeman star in the film, well-received even though the box office numbers were not spectacular.
The Pirates In an Adventure with Scientists Trailer
5. The Nightmare Before Christmas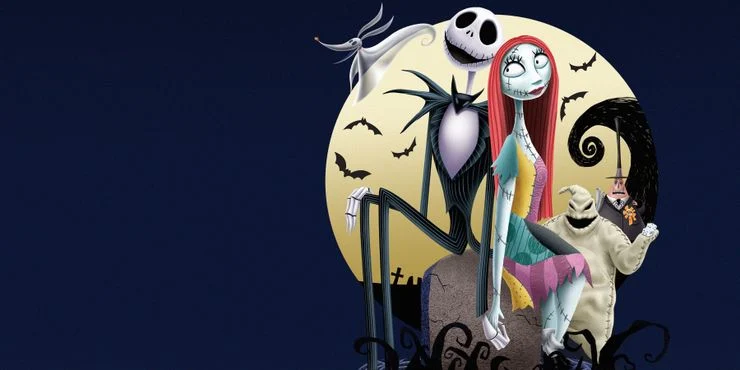 The Nightmare Before Christmas is arguably the most well-known claymation film of all time, channeling all the most significant elements of Halloween and the best aspects of Christmas and turning them into the most delicate parts of claymation.
It is unusual to see a game with horrific characters employ a gorgeous art style. Still, as our screens are filled with the main characters' deformed, slippery movements, we see why the director selected this unique approach.
The Nightmare Before Christmas Movie Trailer
6. Corpse Bride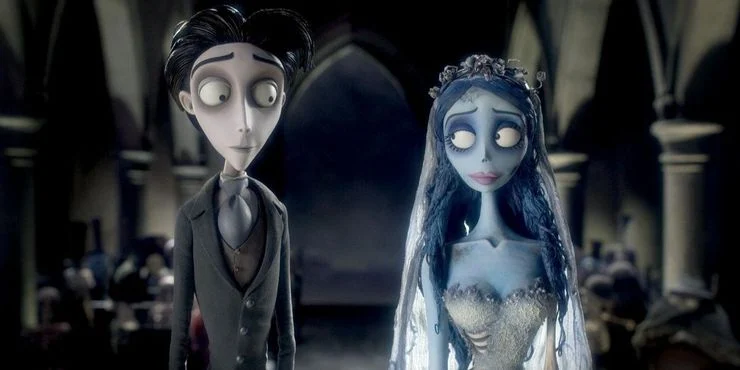 Stop motion pictures seem to be Tim Burton's thing, but when that medium is combined with a ghoulishly entertaining musical, watch out! Corpse Bride has all the elements of a gothic Broadway musical but with Burton's unique twist. It has everything one would anticipate from the director's palette:
Wide-eyed characters

A fiendishly amusing color scheme

Danny Elfman's music

Vocal performances by both Johnny Depp and Helena Bonham Carter
7. Frankenweenie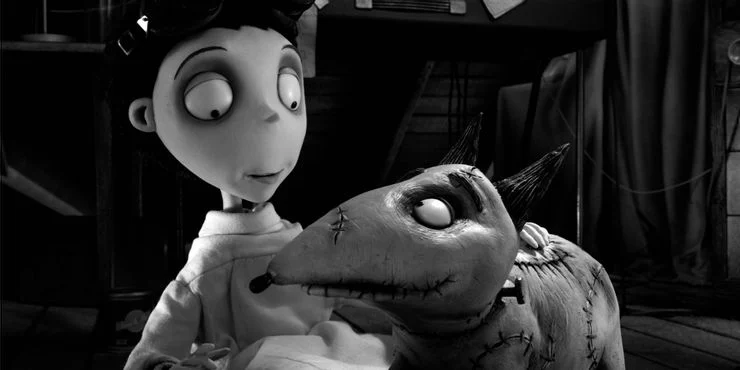 Any Disney fan familiar with Burton's history with the corporation knows that the studio let him depart after the original Frankenweenie was deemed too gloomy. So how ironic that Disney would later commission the director to make a feature film based on the "scandalous" short film? Frankenweenie is a love letter to the Golden Age of horror filmmaking, not just a stop motion version of one of Burton's early short films. Burton is doing what he does best in this scene.

Frankenweenie Movie Trailer
8. Vincent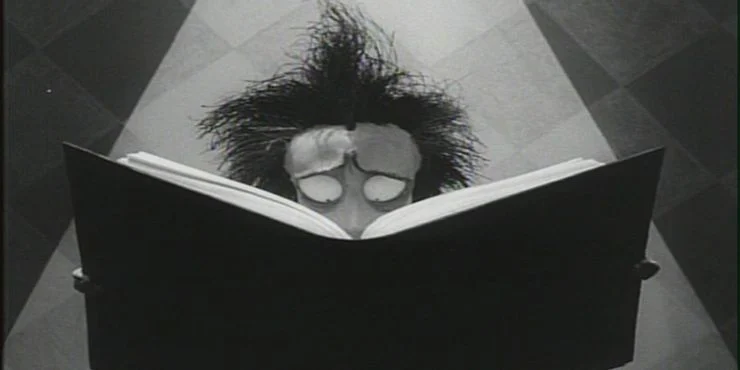 Have you ever wondered how Tim Burton started as a Walt Disney animator before being fired for being too dark? Vincent is the solution. The short film is an Edgar-Allan-Poe-inspired glimpse inside the mind of a young boy who, like the director, loves the weird and macabre.
While it is not precisely nightmare fuel, it does highlight a darker side of Disney that not many people are aware of nowadays. It also incorporates Burton's signature aesthetic and narration by Vincent Price.
9. A Close Shave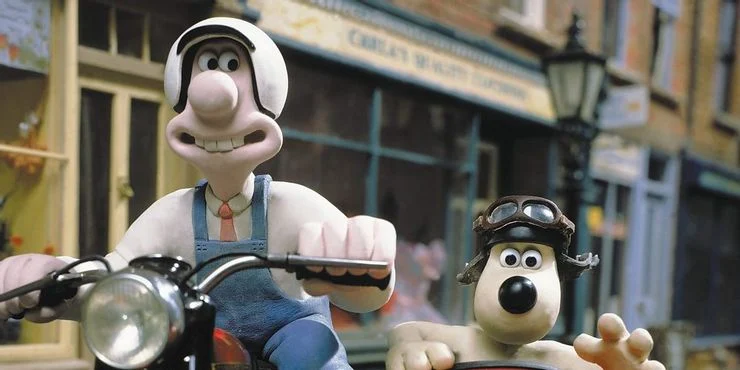 Returning to the Wallace And Gromit series and their 1995 hit A Close Shave, it is evident that Aardman is the uncontested claymation monarch. This half-hour special has kept its spot as one of the best short films since it initially touched cinemas. Again, we have the late Peter Sallis on top form as Wallace (the human) and Gromit (surprise, not anthropomorphic, as with most animation) as on point as ever with his wordless visual comedy. In addition, Shaun the Sheep, played by Justin Fletcher, also debuted. Shaun created his successful franchise, with Fletcher providing the iconic animal's voice for 24 years.
10. Chicken Run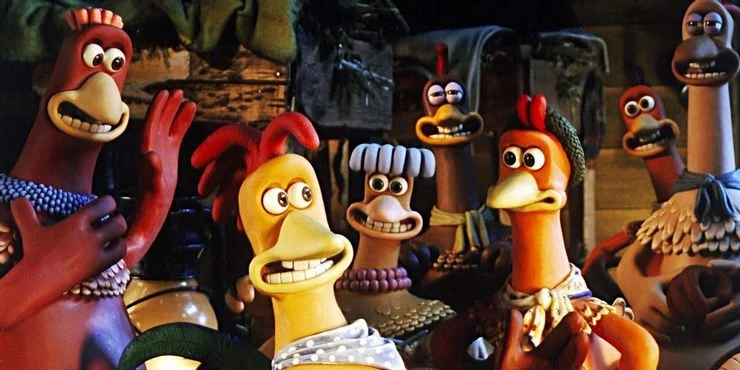 While news of Chicken Run 2 is slowly being brushed under the rug (although it is reportedly in production), we can all agree that Chicken Run is a beautiful film.
Chicken Run assembled a fantastic supporting ensemble, including Mel Gibson and Timothy Spall, thanks to a collaboration between Dreamworks and Aardman. Furthermore, the tremendous screenplay and tale are moving, heart-wrenching, and amusing. So it is no surprise that it is the most successful stop-motion film of all time.
11. Wallace And Gromit In The Curse Of The Were-Rabbit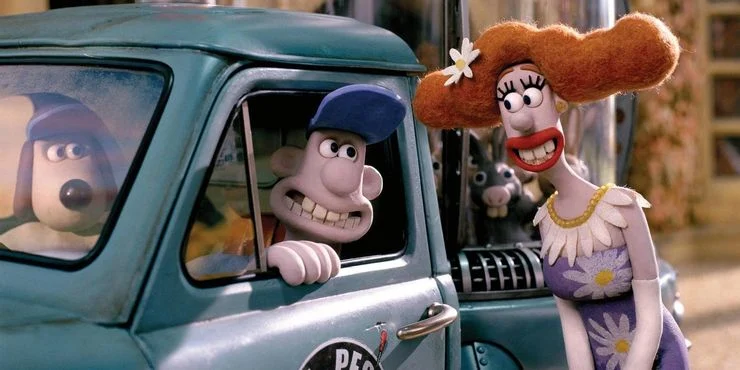 The Curse Of The Were-Rabbit, a feature film based on the Wallace And Gromit short series, demonstrated their ability to adapt a series of shorts into a feature film widely lauded for expanding on an already fantastic subject. The Curse Of The Were-Rabbit has the traditional appeal of the rest of the series because of its ability to entertain children while keeping adults involved with its mature tale.
Wallace and Gromit – The Curse of the Were-Rabbit – Trailer
12. Mary And Max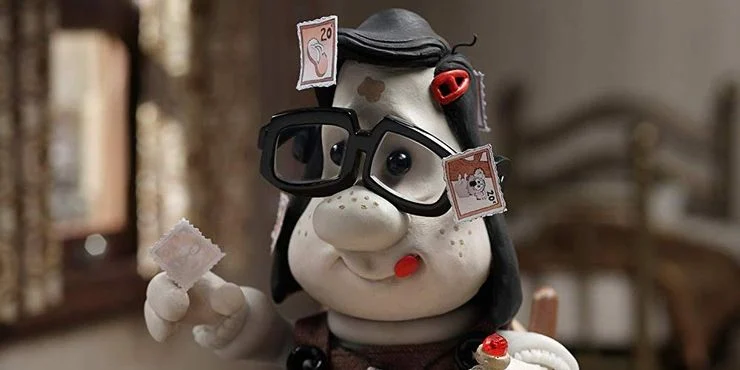 This is by far the least well-known of the entries on this list. This tragic, semi-comedic Australian film had a low budget, a small cast, and a cautious release, yet it has become known for its emotionally-charged tale and dark themes. It took a long time to make, requiring many sets, puppets, and props to create an aesthetically massive film filled with the complex themes of addiction, mental illness, and loneliness. Nevertheless, it is a moving release that is certainly worth checking out.
13. Paranorman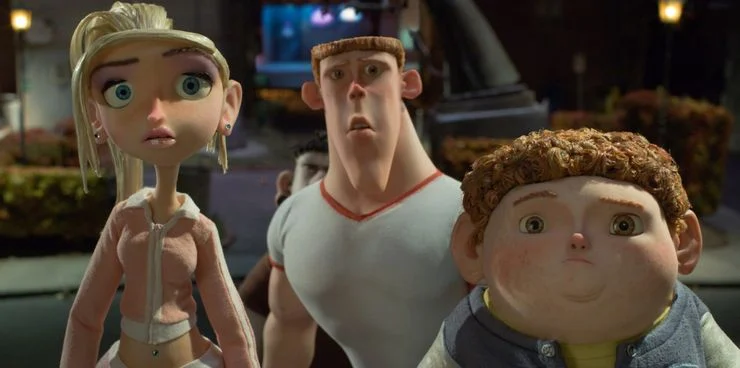 Paranorman was a rather grim effort for a film intended for children, coming from the same studio that brought you The Boxtrolls. Nevertheless, it was produced with a few creative leaps, merging stop-motion claymation with 3D-printed faces for each figure.

Paranorman Movie Trailer
14. The Adventures of Mark Twain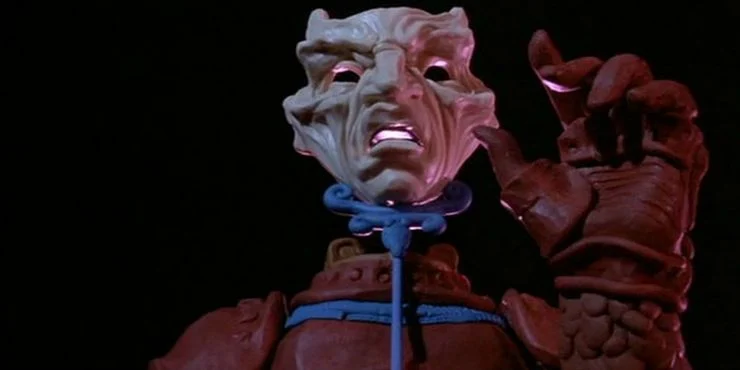 Strange and weird is an understatement for The Adventures of Mark Twain. The titular author pilots a giant, a steampunk-style airship with Tom Sawyer, Huck Finn, and Becky Thatcher on what looks to be a crash path with Halley's Comet in this film. The rest of the story revolves around the youngsters meeting characters from his works. To be sure, it is strange, but it's well worth a look.

The Adventures of Mark Twain Movie Trailer
15. The Boxtrolls
Despite being the first film on our list, The Boxtrolls is one of the few films on here that was not made by Aardman Studios' claymation geniuses. Although the film's reception was mixed, the appearances of Ben Kingsley, Richard Ayoade, and Simon Pegg were well-placed, and the film's unusual location meant that the innovative use of clay models and animation was ideal.  However, despite its unconventional approach, it even had its world premiere during the 2014 Venice Film Festival.
Conclusion
Claymation animation is time-consuming, so it is rarely seen in theaters. However, it is a distinct art form that should be conserved and is a valuable tool in any animator's toolbox.