Commercial photography is a form of advertising photography in which businesses create high-quality images of their products or services to promote, market, and sell. Since commercial photography is closely related to sales or running a company, it is one of the highly influential parts of a business. 
Today the business world is on an online selling spree. They want to showcase their products attractively and ensure to pull their customers. This is where commercial photography comes into play. To excel in this field, you need to understand several scenarios you may encounter as a commercial photographer. Here, in this article, we give you insights into the avenues of commercial photography that you will come across. So, dive in to learn more.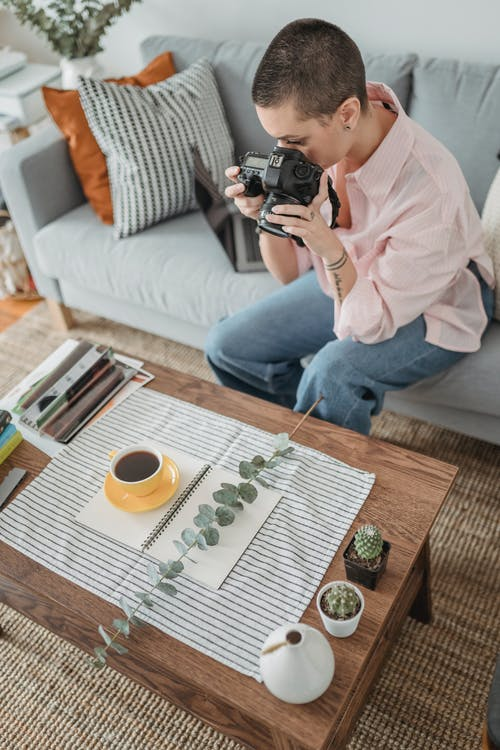 Different Types of Commercial Photography
Fashion photography
Fashion photography is dedicated to showcasing clothing or fashion-related items intended to sell.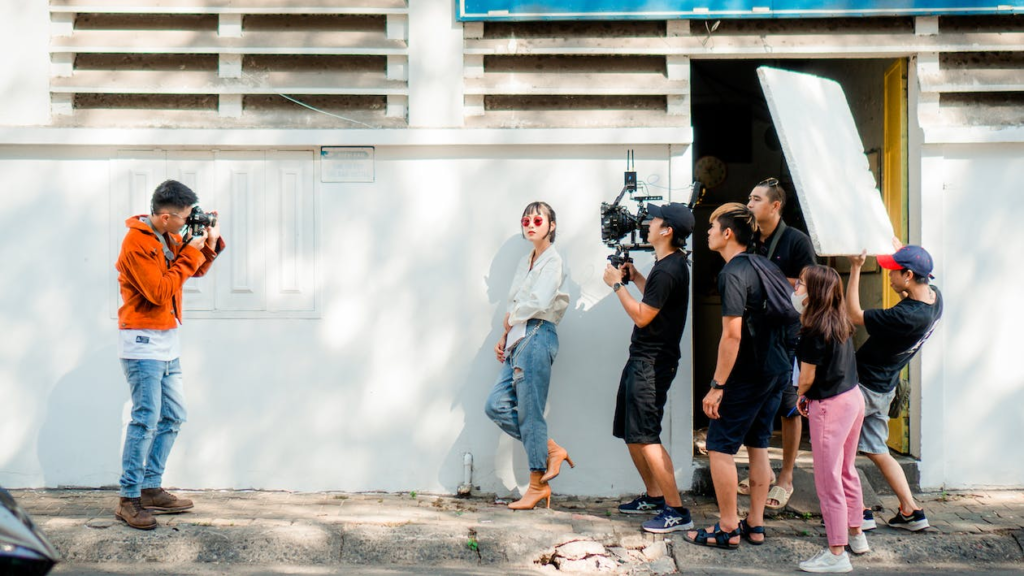 Portrait photography
This genre of photography focuses on capturing the personality of a person or group of people.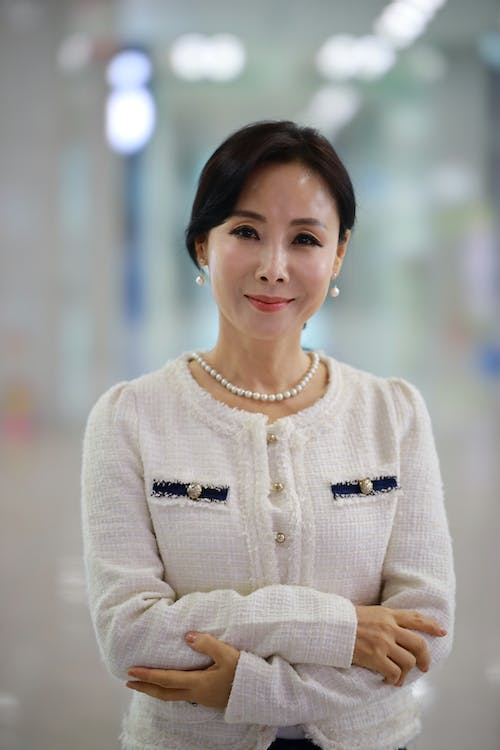 Product Photography 
Product Photography deals with capturing the images of products or services and using them on websites and social media platforms to drive sales.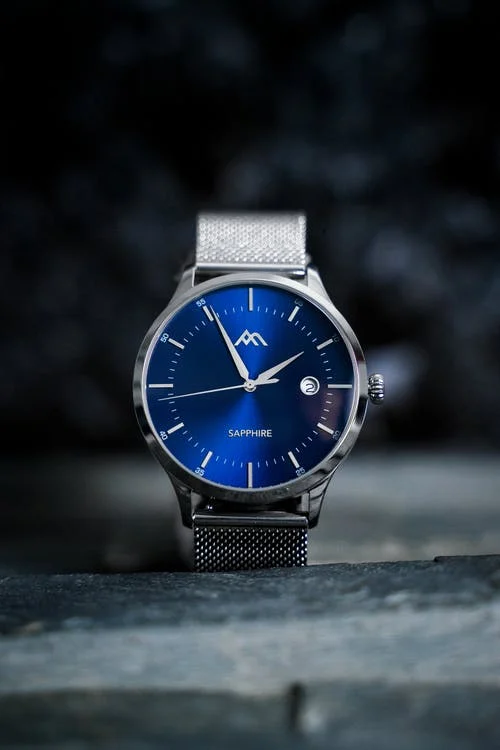 Food Photography
It is an area of photography that creates attractive food photos to appeal to the viewer.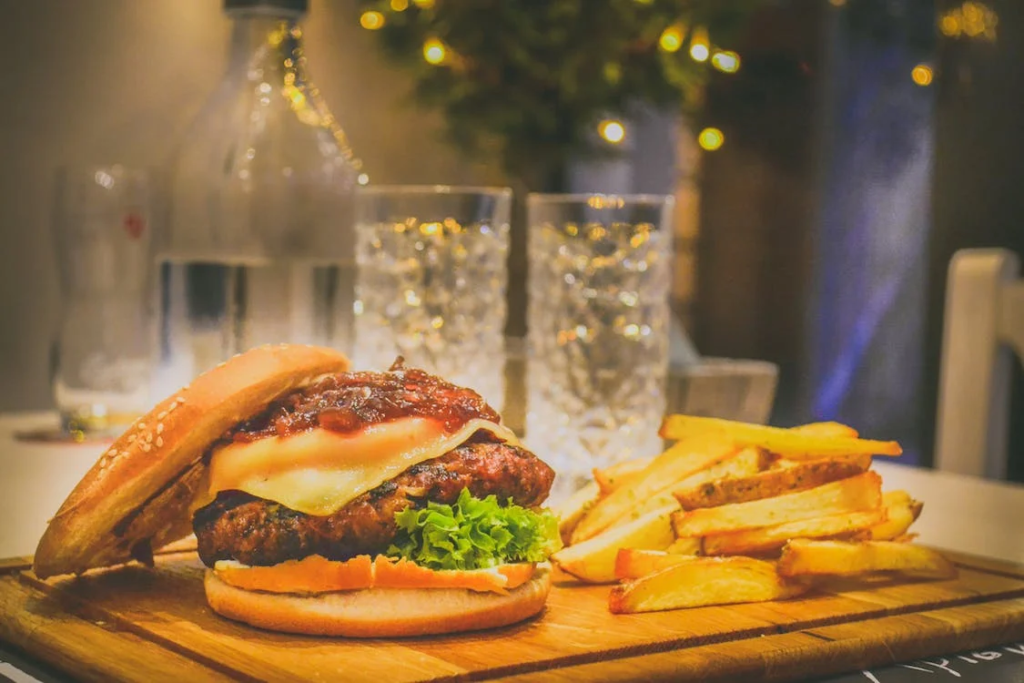 Architecture Photography
A genre of photography that focuses on capturing photographs of buildings or structures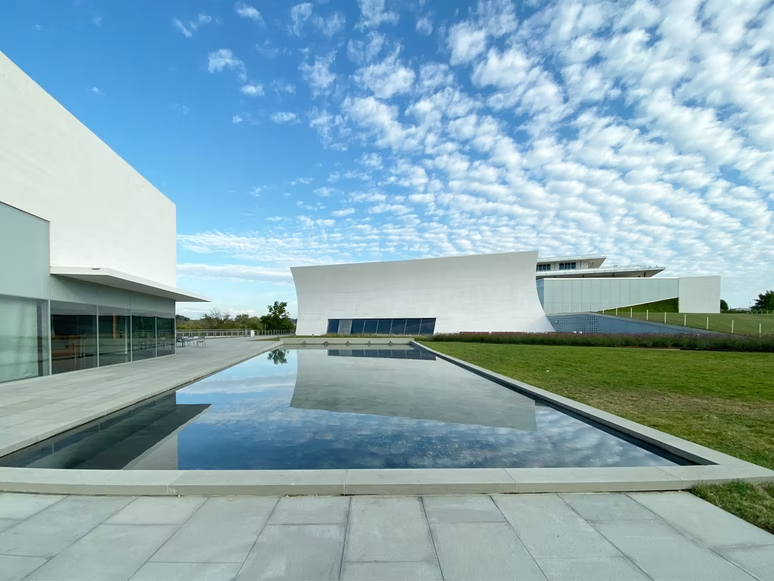 Lifestyle photography
In lifestyle photography, an image is created showcasing a product or service often integrated into the subject's lifestyle.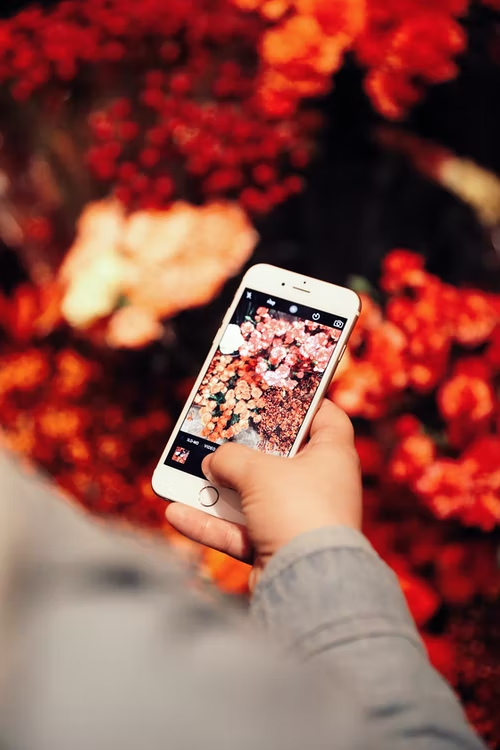 Real estate photography
A real estate photographer creates eye-catching visuals of properties and interiors.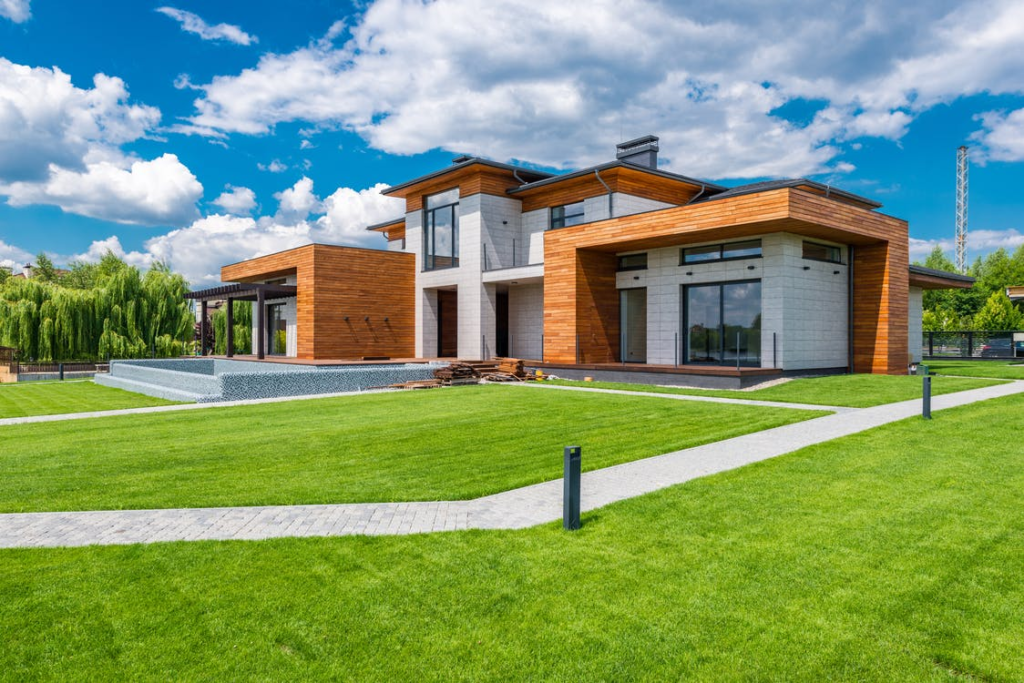 Headshots Photography
A headshot is a professional photograph that captures a person's face from his shoulders.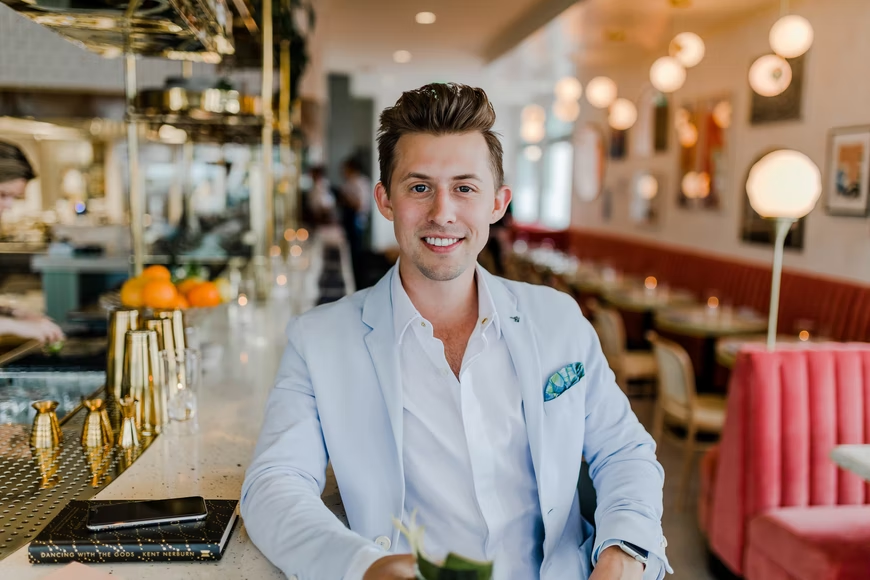 Advertising Photography
This genre of photography captures images of products or services for promotion purposes. Hence it is used in billboards, posters, magazine pages, online adverts, product catalogs, etc.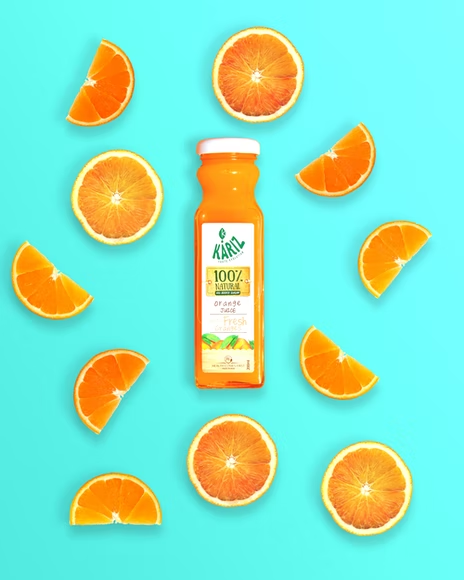 What is the Commercial Use of a Photo? 
A photo captured for advertising, promoting, or selling a product or service is said to have commercial usage. These images are subject to usage limitations specified through a usage license. If you are licensing your photos, they typically carry a licensing fee which allows your client to include different users or use it for a more extended period.
Licenses
Licenses are an essential part of commercial photography as they determine the rights you give away to your client while signing the contract. Hence, knowing the different photography licenses prevents you from unwanted monetary loss. 
Different Kinds of Licenses Available and Their Purposes
Types of Licenses
Purpose of the license 

Usage 

It determines how your client can use your images

Eg: in print media campaigns

copyright

It determines who owns the copyright of the photograph. If a client requests a copyright, you can charge them more for this. Further, if a client holds a usage license that restricts his use of print media, but if he uses it online, you can demand more money. 

Approved users

You can sell the images to your client with some conditions. For example, ensure that they don't use these pictures to promote pornographic materials.

Period

The duration for which your client can use your photo. 

Number of users

The number of times you can reproduce your image.
Commercial Photography Examples
1. Entertainment promotion
Billboards are substantial advertisement structures often found along busy roads. They help entice people to watch a new TV show series or movie. Hence every television show or film allots a budget for billboards.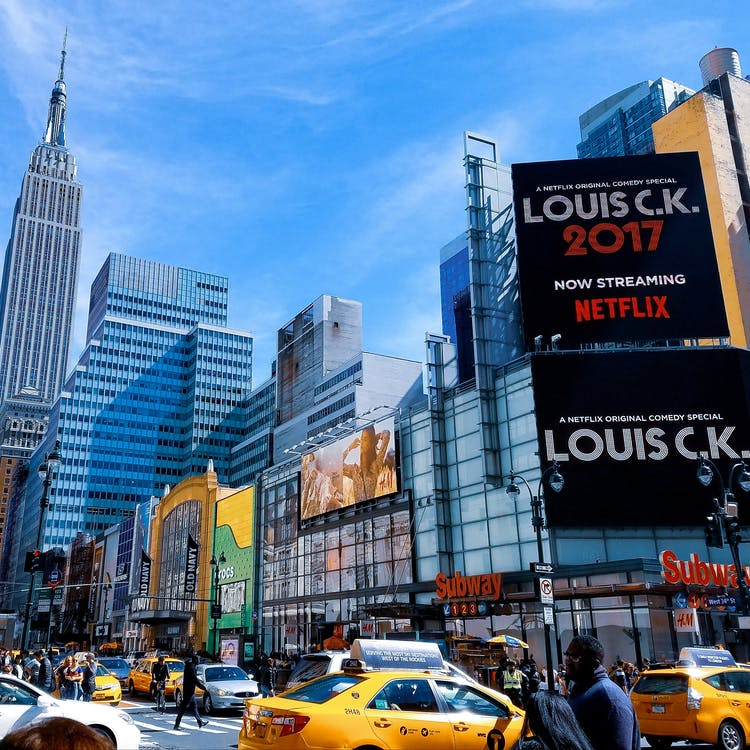 2. Travel brochures
Travel pamphlets constitute images of a location that convinces your viewer to consider it an ideal picnic spot. Thus, these promotional photos sell you to a place.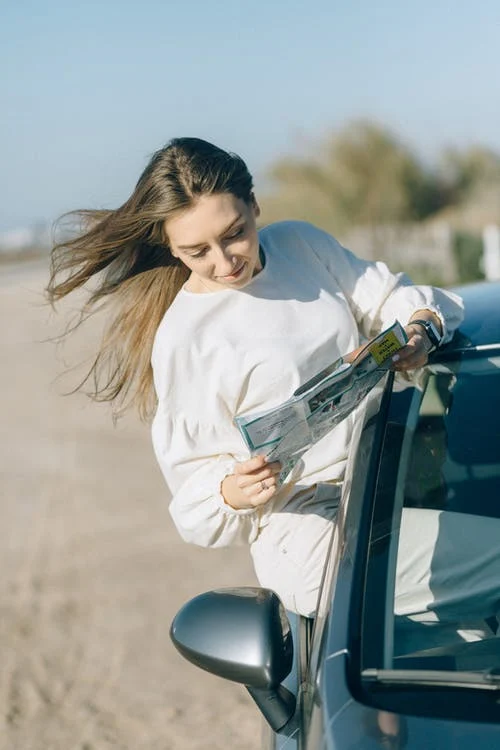 3. Product Packaging
This photography involves photographing a product at its best with a splendid setup. These photos are then printed over the packaging labels to entice potential customers.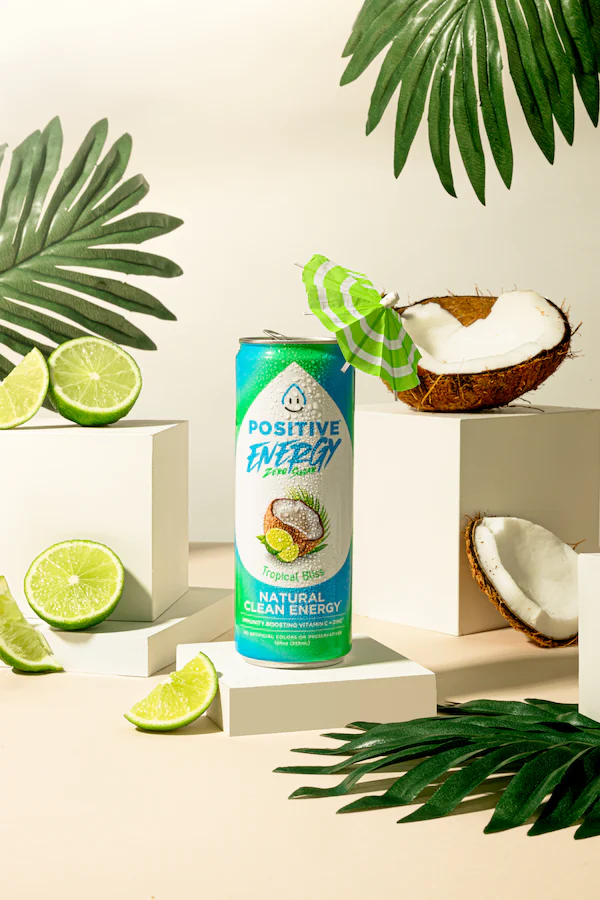 4. Book Covers
Since selling a book also depends on the type of book covers used, publishers request specific photographs to capture their books. While in some cases, they even buy pre-existing commercial pictures for book covers.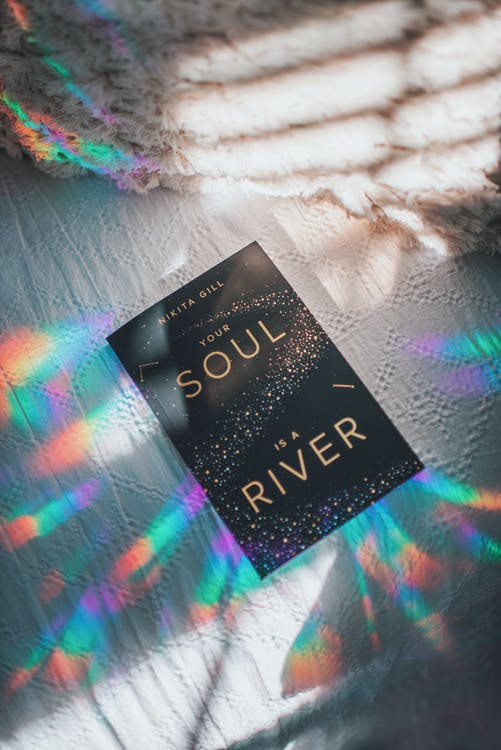 Who is a Commercial Photographer? 
As a commercial photographer, you have to capture stunning imagery of your client's products or services and help them to sell. You may either be working independently or be a part of a team. If you are working independently, you will have to conceptualize your client's vision and bring it to life through your photography skills. Alternatively, if you are part of a team, you need to generate photographs as per the directions from the art director who conceptualizes them.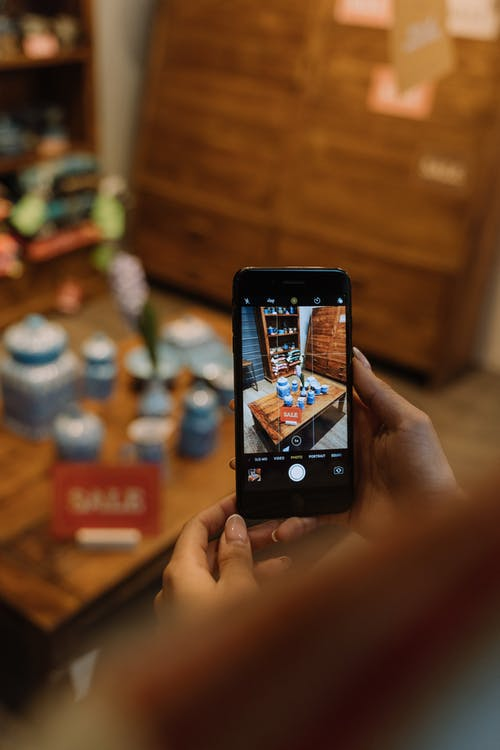 What Does a Commercial Photographer Do?
Although a commercial photographer's role varies as per the domain, there are certain routines that you need to work on every day. These include: 
Building your client base
You will have to regularly pitch in for potential clients to make your client base.
Interrogate to know your client
To get a successful photograph, you need to deepen your understanding of your client's products and goals. For this purpose, you can use a questionnaire, sending it at the start of every project.  
Frame your concepts
Although your client comes up with his own needs and requirements, you can still develop a range of visual techniques. In addition, it is an excellent opportunity for you to showcase your knowledge in the niche. 
Capture the images
You need to go about your shooting based on your client's goal. 
Editing
Although commercial photography doesn't require much editing, you have to ensure a final polished product to ensure your work supports your client's sales. In this regard, you can use presets to help you quickly navigate the editing process. In addition, look for portfolio websites that allow you to share your work with your client and get their comments on your work. 
Follow-up with your clients
Once you are done with the photo shoot, you can follow up with your client and know about your image's rollout. In addition, you can remind them of being a part of their future projects and show their gratitude for the current opportunity. 
How to Become a Commercial Photographer?
To become a commercial photographer, you need to understand the role of a commercial photographer, the types of jobs available, and how to approach and work with clients while improving yourself. 
How Much Do Commercial Photographers Make?
Commercial photographers benefit from clients who typically have a dedicated budget for content creation activities. This ensures you work with high-paying clients regularly. For example, based on your geographical location in the US, your average annual income comes to around $52,000. However, a photographer living in a major city will earn more than someone from a smaller city because of their cost of living. In addition, commercial photographers may get the opportunity to travel to different destinations to capture images for their clients. Alternatively, your client may choose to ship the product to your location to photograph without needing to travel.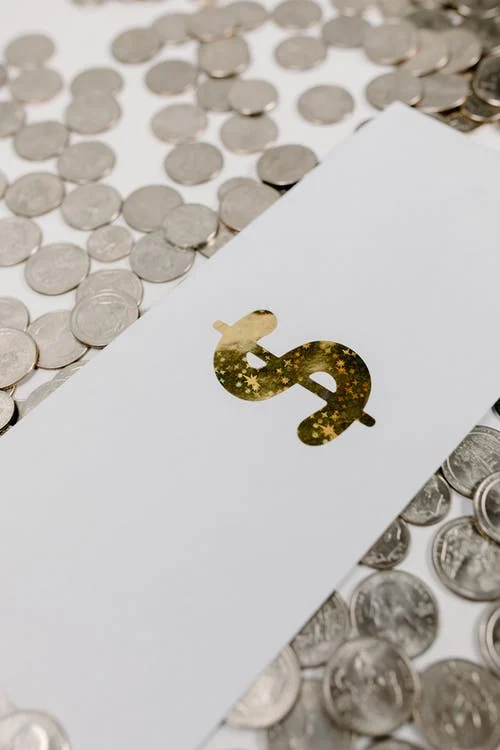 How Much Does Commercial Photography Cost?
The price of commercial photography depends on your geographical location. However, commercial photography can cost anywhere between $100-$400 per hour. On average, a commercial photographer charges around $150 per hour. 
How to Find the Right Commercial Photographer? 
The best way to find the right commercial photographer is through portfolios. A portfolio contains a photographer's images that tell you their style. Once you get to know their style, you need to see if it matches your vision for the product. If it does, you may contact the photographer after fixing an appointment. 
How Can Commercial Photography Grow Your Business? 
As a photographer, stepping into commercial photography is highly beneficial for you due to the following reasons:
Clients are available year-round. 
Great success as a photographer

.
Alternatively, if you are a client who is seeking out a professional commercial photographer, you can be sure of the below advantages:
Sell your products or services online.

It helps your customer visualize what they will receive.

Improves sales.

Entices a customer to finalize the sale right away.
Tips to Get started with Commercial Photography 
1. Gather Your Gear
It is pretty challenging to choose equipment specifically for commercial photography because of the variety of shoot locations it is being shot. Therefore, a good-quality, professional-level camera, and lenses help you capture sharp images across a large frame size. Once you have chosen the camera and lens of your choice, you can slowly begin to add equipment for commercial photography as per your needs. Some of the specific equipment that you may need include:
Home studio equipment

A studio strobe

Beauty dish

Soft lightbox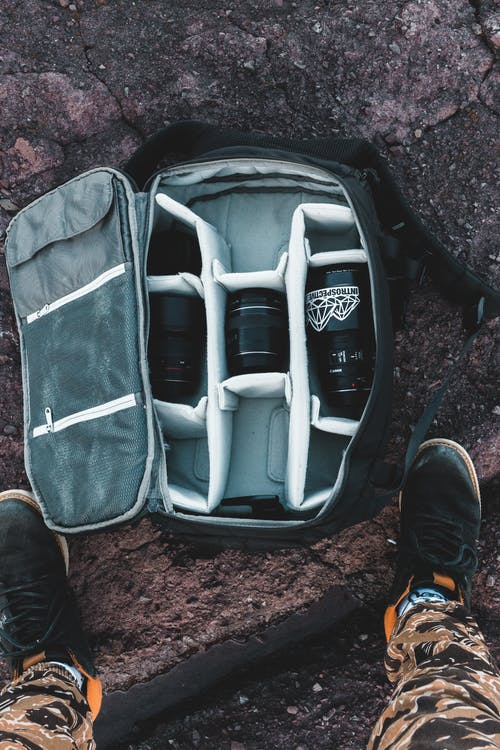 2. Work On Your Editing Skills
You will require good retouching skills as every aspect of your photo must be polished and made to look its best. Additionally, your commercial clients will ask for a particular look that you can bring with editing software. Further, you need to update yourself on the evolving software trends to stay relevant in the industry. As a beginner, this knowledge will help you create portfolio images to help you land up with clients.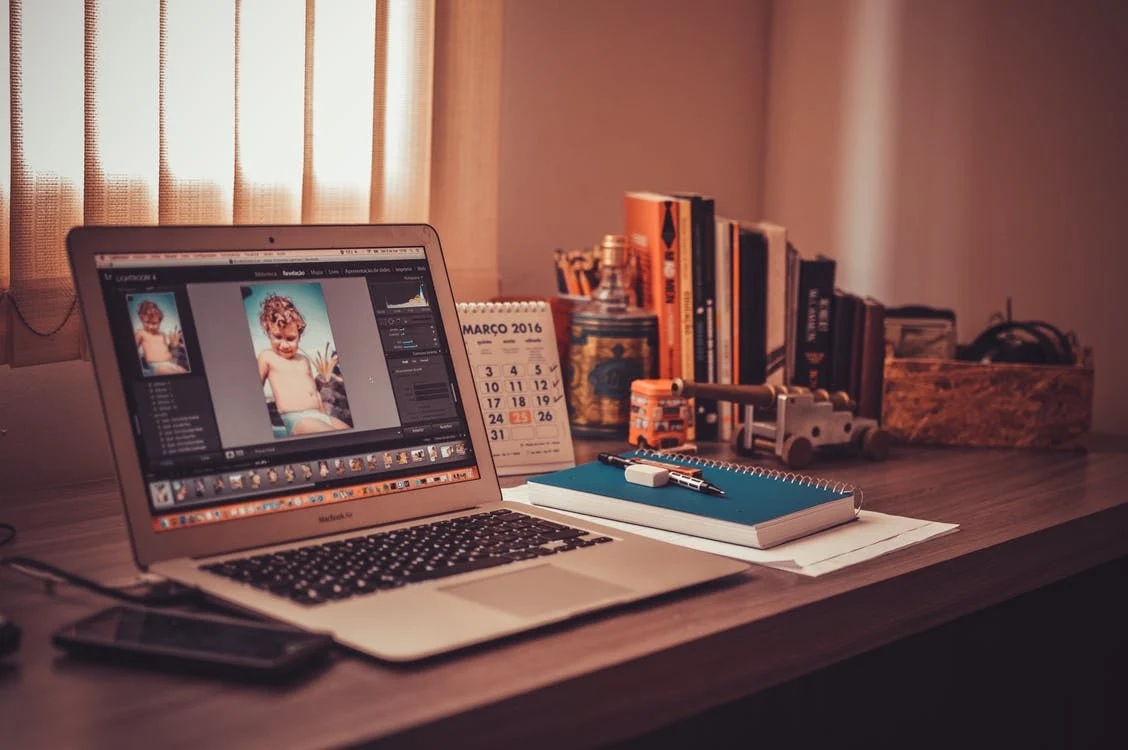 3. Build Your Commercial Photography Portfolio
The most crucial aspect of beginning a career in the photography field is to have a strong portfolio of your work. Initially, you might take time to figure out precisely what you like to photograph. Hence begin shooting whatever comes your way in the name of commercial photography. However, remember not to photograph for free, as this will devalue your work. Additionally, ensure to fill your portfolio with the kind of work you like to shoot. Finally, look out for clients who will pay you for your work and focus on building your experience. While you do this, ensure to understand where you align the most.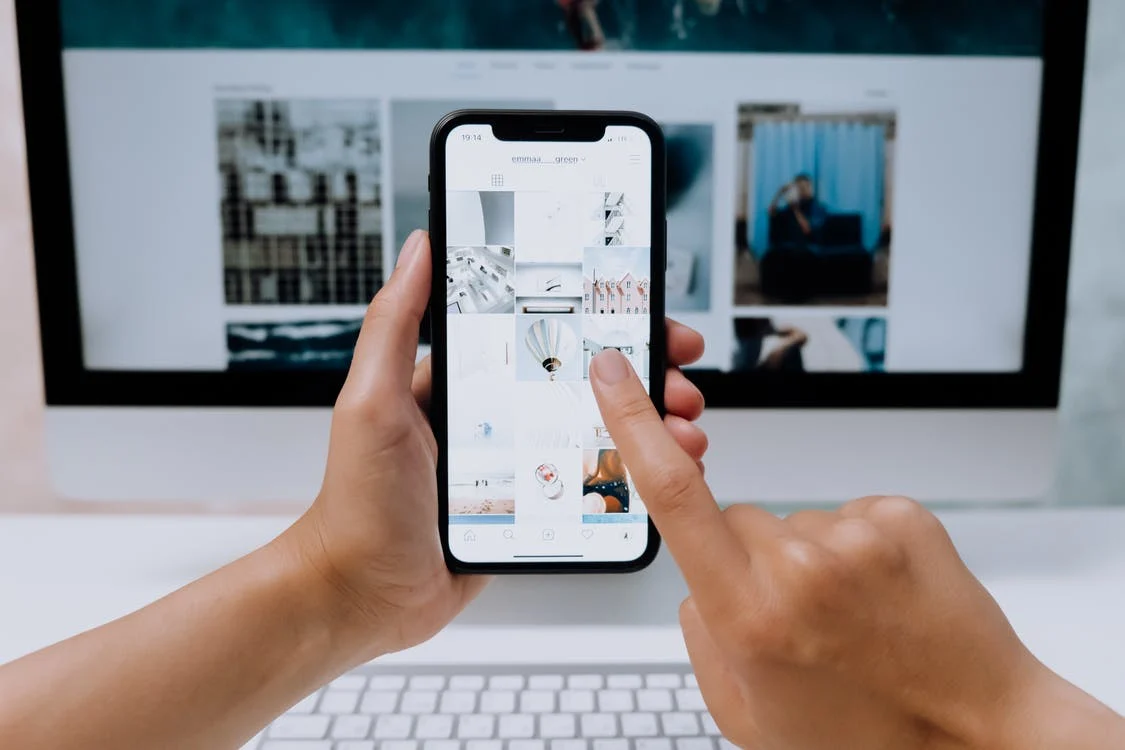 4. Build an Online Portfolio
Once you have created your portfolio of images, select your best pictures and upload them online. For this purpose, you can use a professional online portfolio platform that you can customize to fit your branding. Additionally, it offers the below-mentioned advantages:
Showcases your images at high-quality.

Conveys your pricing information to your clients.

It gives an overview of your services

The best way for your clients to connect with you.
5. Get Hired as a Photo Assistant
As an aspiring photographer, you can work for a photo assistant job. This experience introduces you to many professionals and enhances your opportunity to network, build connections, and land in future employment. 
6. Which Projects Should You Take On?
You can choose to work with a project considering the below-mentioned factors: 
Portfolio:

If a project can boost your portfolio and enhance your expertise.

People:

If you can easily collaborate with the clients. 

Price:

If the project pays you well. 
If you happen to take on a project that satisfies any of the two factors mentioned above, you can proceed with it. 
7. Set your Rates
Although there are no set rules to define a rate for commercial photography, you need to start with a base rate. However, depending on the client and the scope of work, you can vary your prices. But, consider the following factors in setting your pace:
Type of shoot

Number of images delivered

Licensing
8. Get Your First Clients
Commercial photography is built over relationships and information. Hence, always keep your business card handy to pass on to those you meet. In addition, see to that the work you do speaks for you. When satisfied clients talk about you, they recommend you to another probable client.
9. Working with the Client
Transparent communication is necessary to get to know your client's needs. It helps define your client's expectations and guides you to work accordingly. In addition, while preparing the quote, ensure you include all the incurred costs. If you miss out on something, make sure to convey that the final rate may vary based on extra additions. Further, discuss the cost of licenses and always start from the introductory price.  
10.  Nailing Your Post-Production Flow
When you are done photographing the images, you may have to retouch them. However, ensure you are not compelled to retouch your photos. This means you need to capture your photographs the best when you photograph them. Moreover, retouching involves a lot of time and money. Hence, you have to retouch for yourself to get along with a smaller budget. 
11. Pricing Commercial Photography
To start with, you can quote an amount that will make you comfortable during the shoot. Although the prices can vary for the same project, evaluate your worth before demand. If the client requests your image's copyright, you can charge them as much as possible, limiting your future earnings from the same picture. In this regard, issuing a usage-limited license works in your favor. In addition, ensure to go through your photography contracts thoroughly to be clear about the deliverables and the terms of service. 
Alternatively, you can consider reducing your fee when a brand you are working for offers to put up your name beyond every image of yours they post. However, refrain from working free of charge for your clients as this may devalue your work. 
Tips for Commercial Photography
Have a distinct style
Ensure your work is distinct each time you photograph. Your distinctive style should consist of unique methodologies that feast your viewer's eyes. Additionally, this is the way to stand out from your competitors and attract impressive projects that refine your expertise. 
Stay relevant to the current trends
You can discover new visual trends that currently dominate the industry through social media. This awareness helps you understand your customer expectations and improve the quality of your delivery. 
Be creative
It would be best to strike a perfect balance between your client's expectations and creativity. Apart from integrating the right concepts and methodologies, you must attempt to differentiate your image with your creative skills. When you showcase a product in a completely new way, you can easily attract your viewer's attention and enhance your client's profit. 
Commercial Photography Jobs
You can either be a freelancer or employed as an in-house photographer for a company or a brand that regularly rolls out new products. However, always check out the industry average before accepting a position as a commercial photographer. 
Cons of the Commercial Photography Industry
When you become a commercial photographer, you lose your autonomy to capture a photograph of your product in your way. You will often find yourself aligned to your client's interests rather than working in a way that interests you. 

Another challenge you may face may be pricing. When your competitors pitch you lower than your work, you might be losing your job to them. However, this shouldn't discourage you from fixing your price as it might devalue your expertise.

Additionally, you may also encounter issues with getting paid. To tackle late payments, you can include a clause in your contract that dictates an additional fee in case of late payment.
Videos
What is commercial photography and how to get started with it?
The business of commercial photography
How do I price my commercial photoshoots?
How to become a high-end photographer?
Gallery
Final Thoughts
Commercial photography is an evergreen field that is vibrant with many small opportunities, provided you choose to see them. Starting small and with a good amount of expertise, you will build your mastery and succeed.