Couple poses are yet another niche in photography that can make you famous. So, are you planning to photograph couples soon? We have covered you with the best, the cutest couple poses and styling advice to make you appear stunning. Also, are you planning a photo shoot with your better half and unsure of the poses? Do not be concerned. These techniques can help you capture images of just the two of you that make you feel fabulous, no matter what stage of life you and your sweetheart are in.
We have gathered a plethora of inspiring couple postures and arranged them to discover what stuns you. Look at these: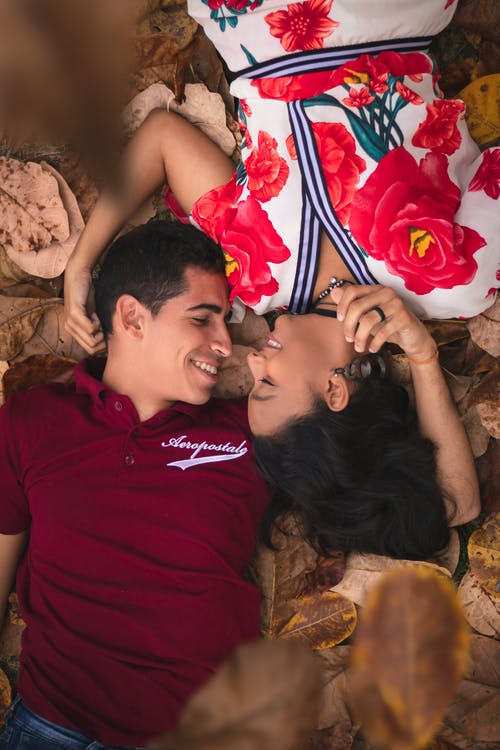 How to Pose for Couple Photographs?
We want you to have fun during your photoshoot, so we have taken care of the tricky part: "figuring out how to pose for images." Your couple image positions will be ideal if you use precise stances from stunning inspirational photos and follow the instructions below. Not only that, but they will be entertaining.
How to Prepare for a Couple Photoshoot?
Prepare for your shot by doing the following:
Decide on a few postures. Save them on your phone or send them to your photographer in advance via email.

Try out a few poses at home to determine what feels right for you.

Be open to trying new things. In front of the camera, you never know what will turn out amazing.

During the shoot, tell your photographer how you are feeling. Their mission is to make you feel good and look fantastic. Do not be frightened to speak up.
It can sometimes be difficult to feel "romantic" in public, primarily when a camera is directed at your face. Encourage yourself and your spouse, on the other hand, to get into it. Enjoy the thrill of acting newly engaged and unable to keep your hands to yourself. It will not be an act for long.
Ways to Pose as a Couple
Arm Around the Neck
This easy-to-do couple poses conveys warmth and connection.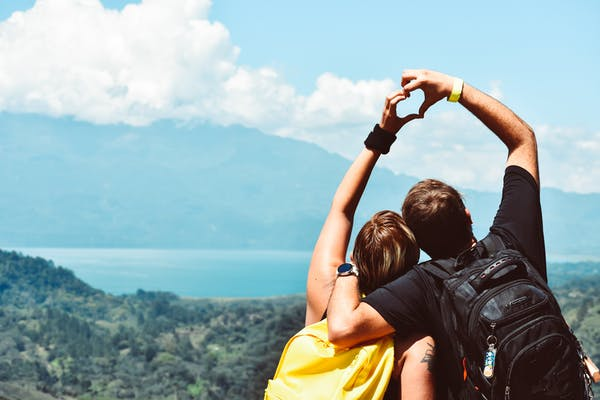 Hand on the Cheek
Want to discover the love in your better half's eyes? Go for this pose.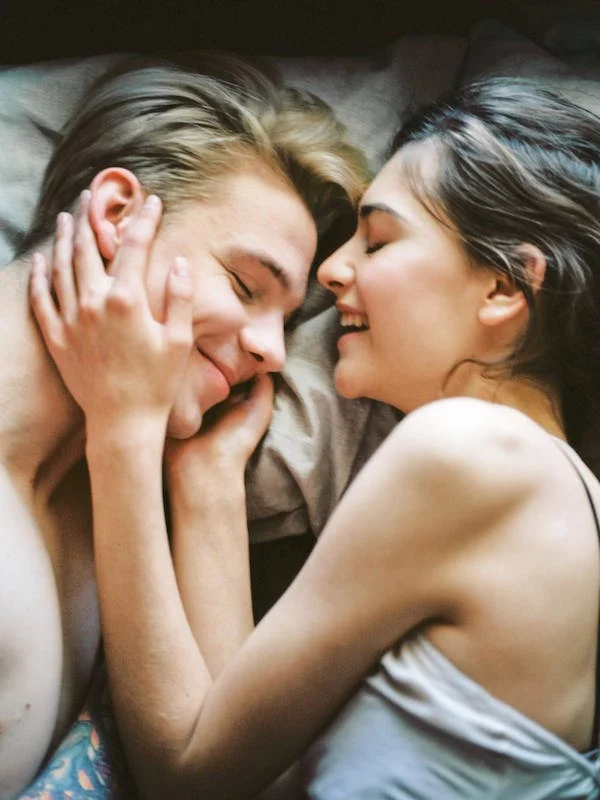 Hand on the Chest 
It is the ideal casual hug.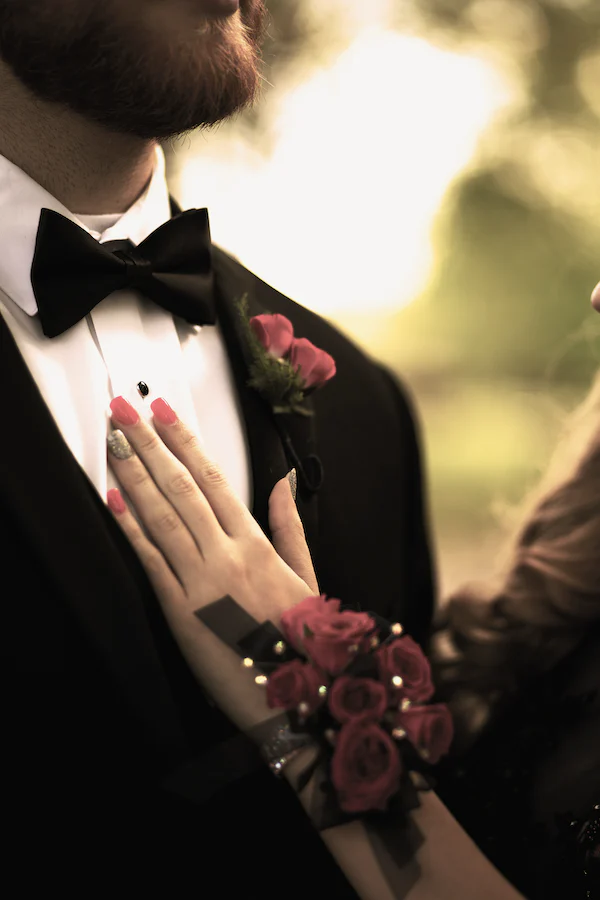 Hand on the Back of the Head
Caress the hair of the one you love as you relax into them.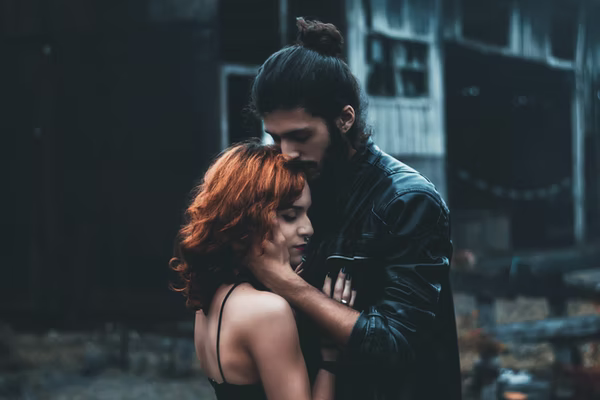 Head on the Shoulder
One of the most popular attractive couples poses, particularly when there is a height disparity.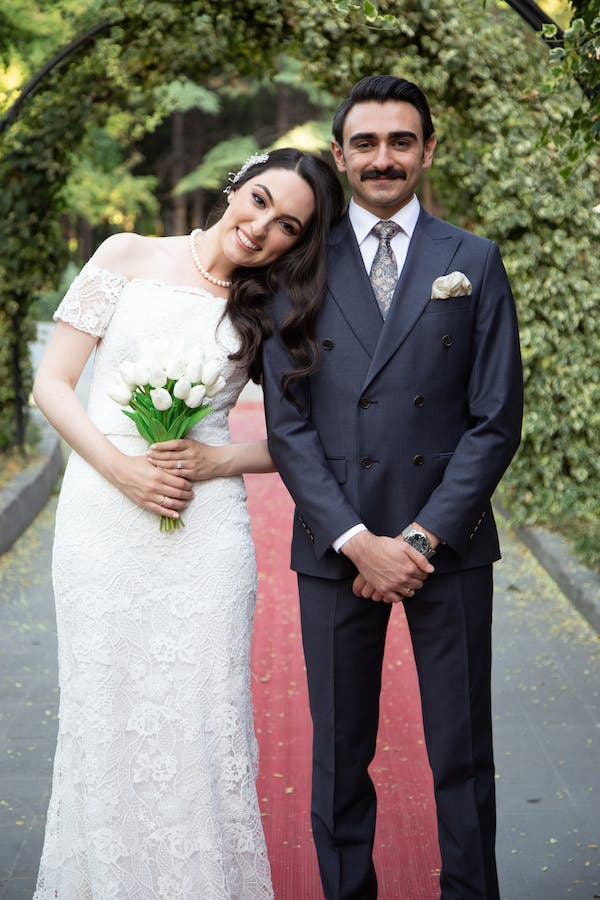 A Hug from Behind
Snuggle up close from behind with this classic romantic couple poses.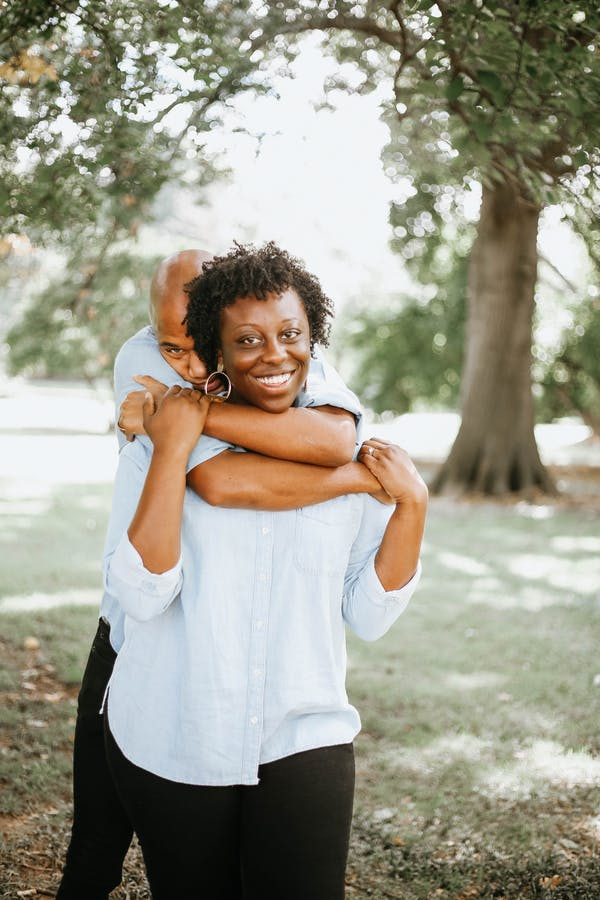 Arms Around the Waist
With this delicious arm hold, you can only concentrate on each other.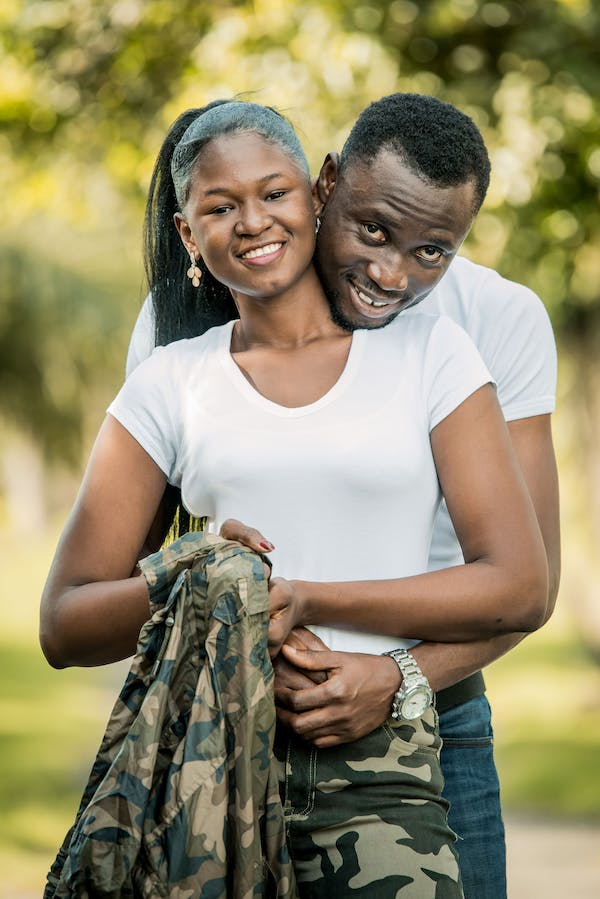 Wrapped in the Arms
Get cozy in his arms, which are your favorite spot.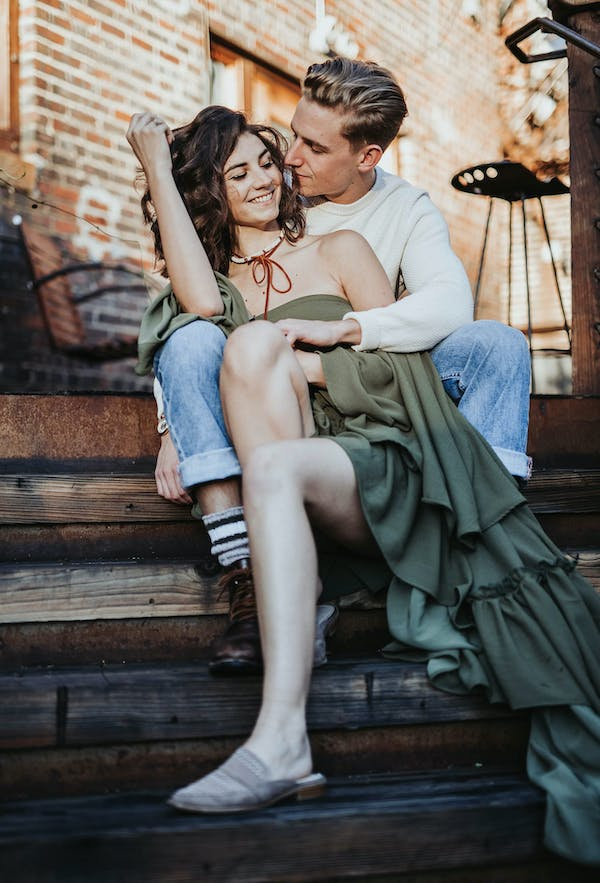 Arm in Arm
Get your hand inside his, which is often done with walking.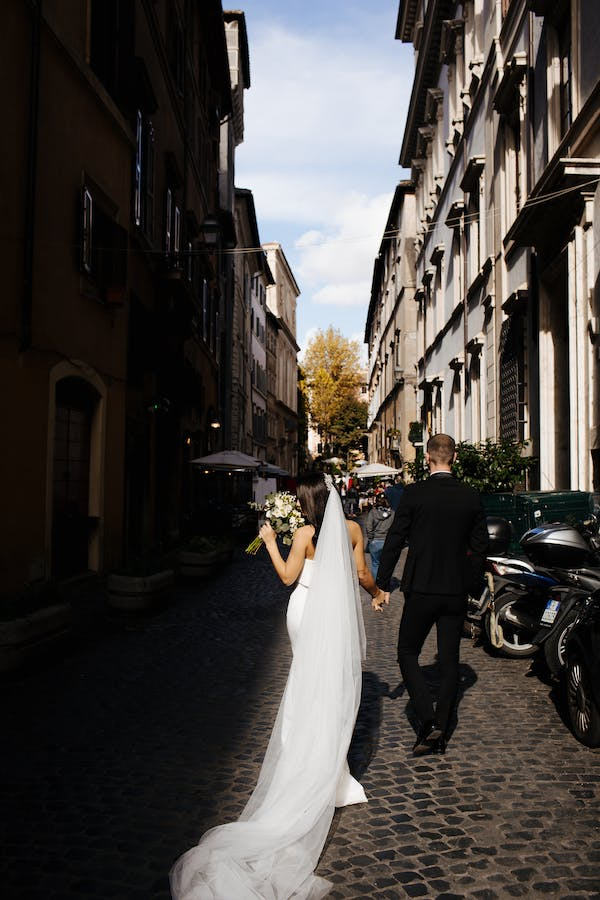 Focus on Girl's Eyes
Feel the love from your girl's eyes. Memories rush, we guarantee.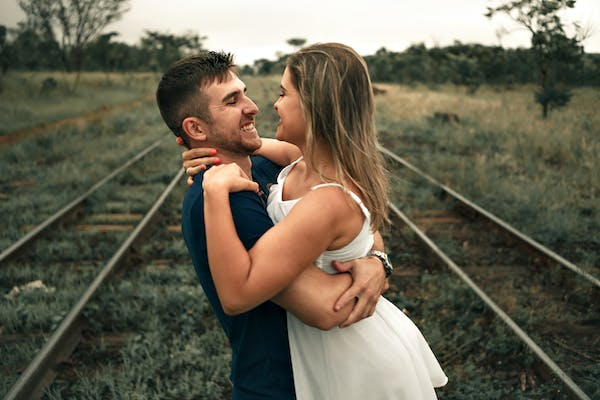 Focus on the Guy
It's back to the beloved to find the love in his eyes. Explore it!
Right Before the Kiss
Are you afraid of kissing in front of the camera? Just get as near as you can in this couple pose.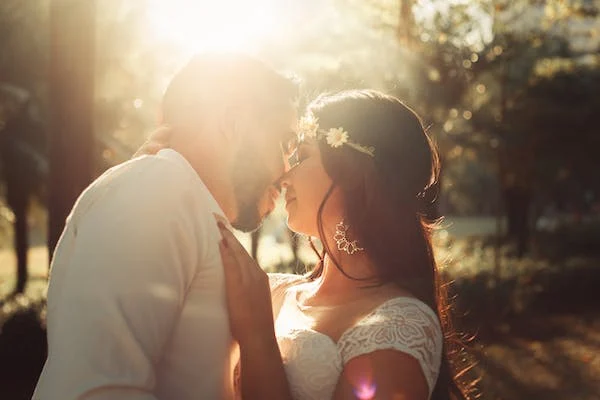 Kiss Couple Pose
Just go for it in this couple pose.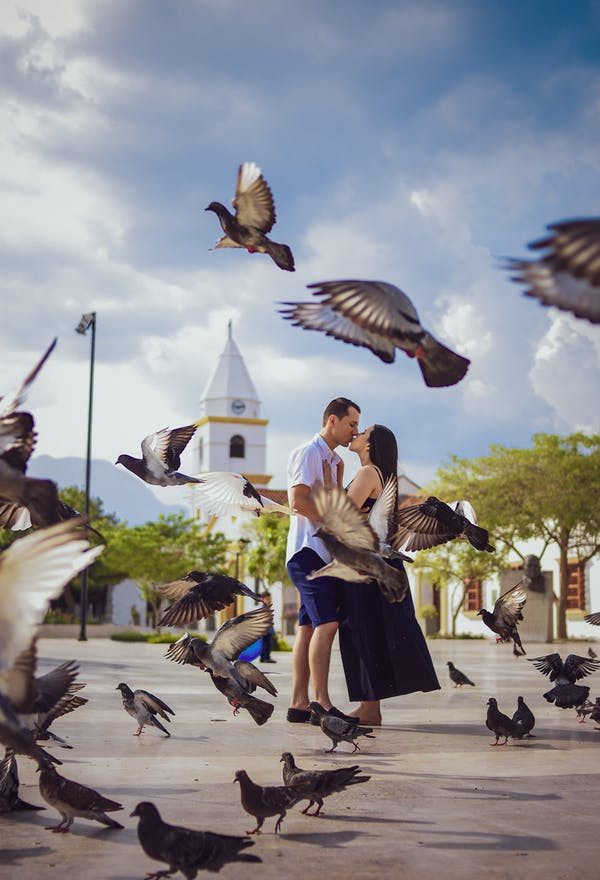 Hide the Kiss
Play it cool by using a prop to hide your feelings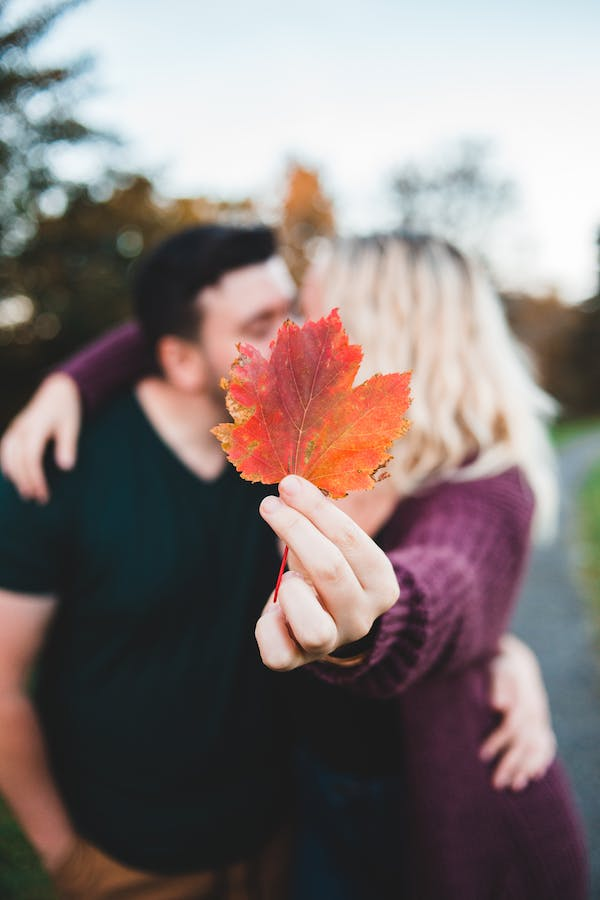 Cheek Kiss
Keep going with a kiss on the cheeks until you feel it's enough.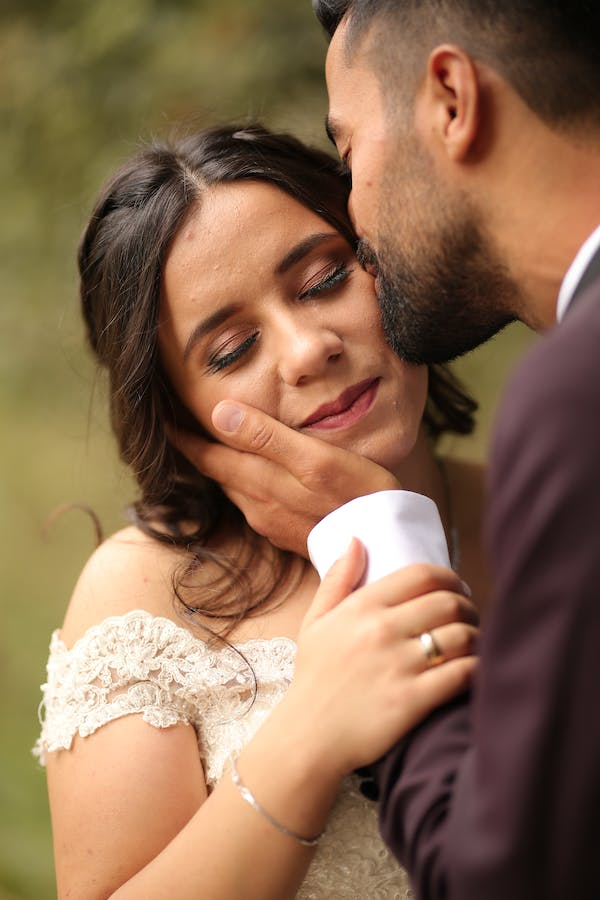 Forehead Kiss
Go for this couple pose to make it look tender and sweet.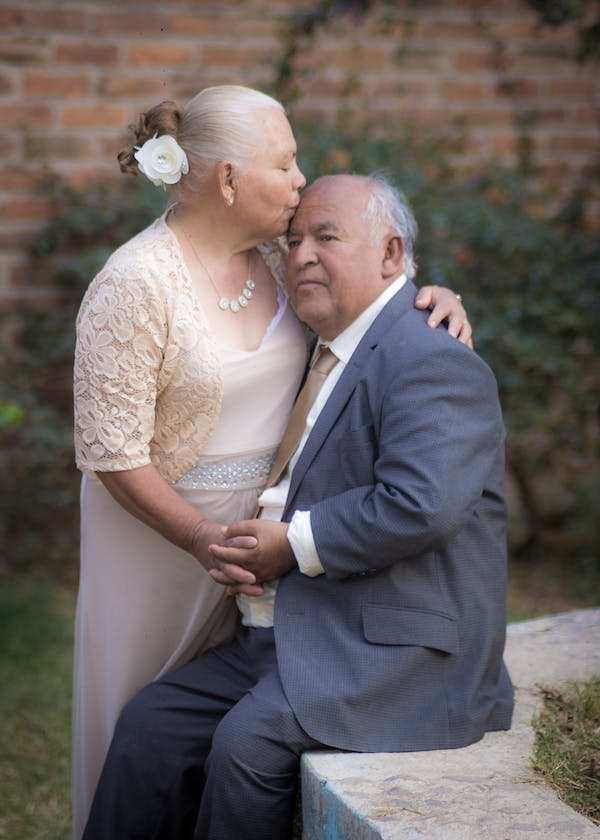 Top of the Head Kiss
This pose is similar. Use this couple pose to capture the protectiveness of your relationship.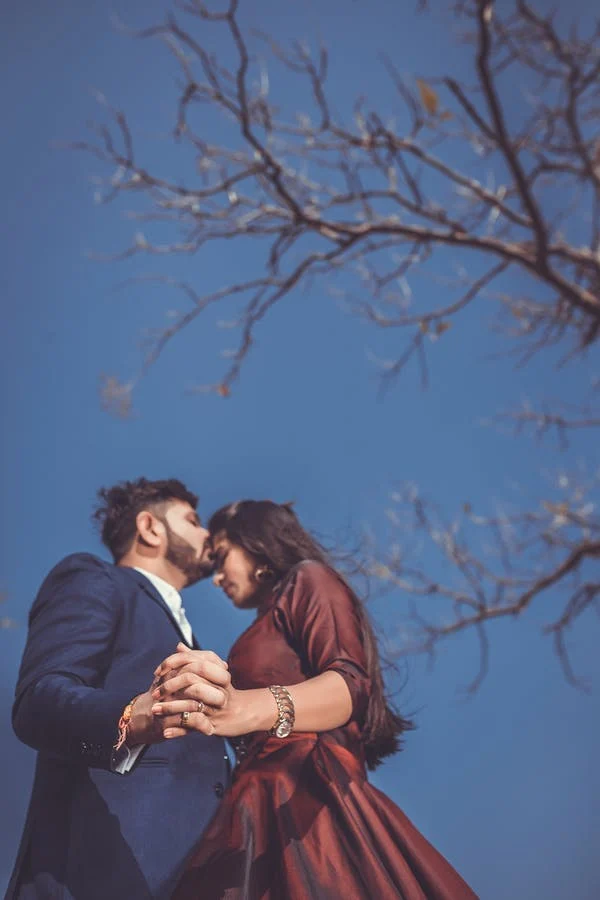 Nose Kiss 
Continue the kisses flow with this couple pose.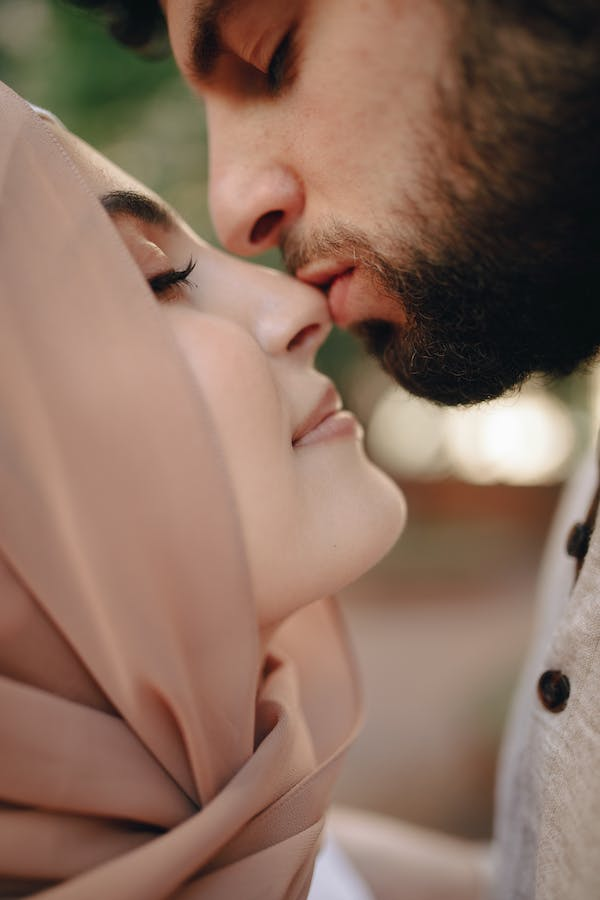 Nose-to-Nose Couple Pose
A couple of poses with chemistry are the greatest. Keeping your faces close will undoubtedly assist you in this.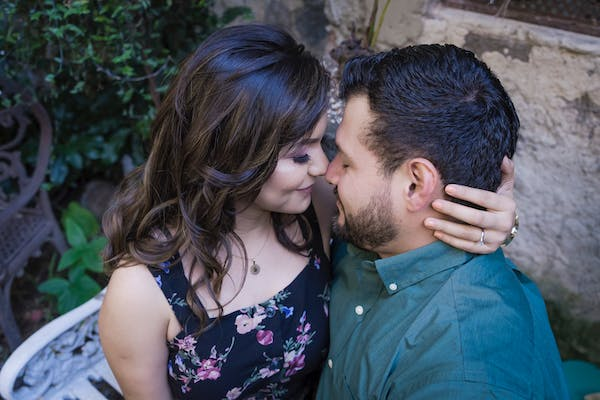 Cheek-to-Cheek Couple Pose
The cheek-to-cheek couple poses is simply adorable.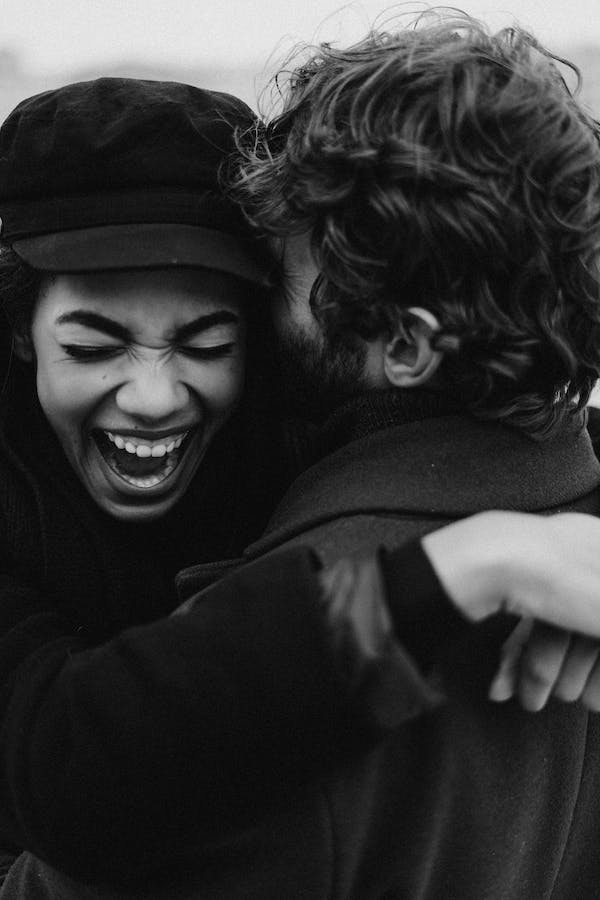 Forehead to Forehead Couple Pose
This is another couple pose that lets the chemistry sizzle.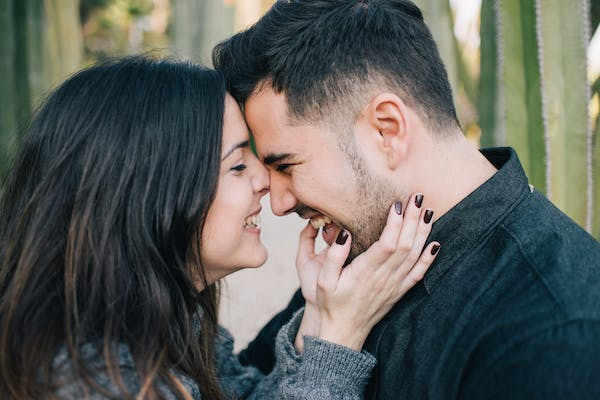 Back-to-Back Couple Pose
Have each other's back with this adorable couple pose.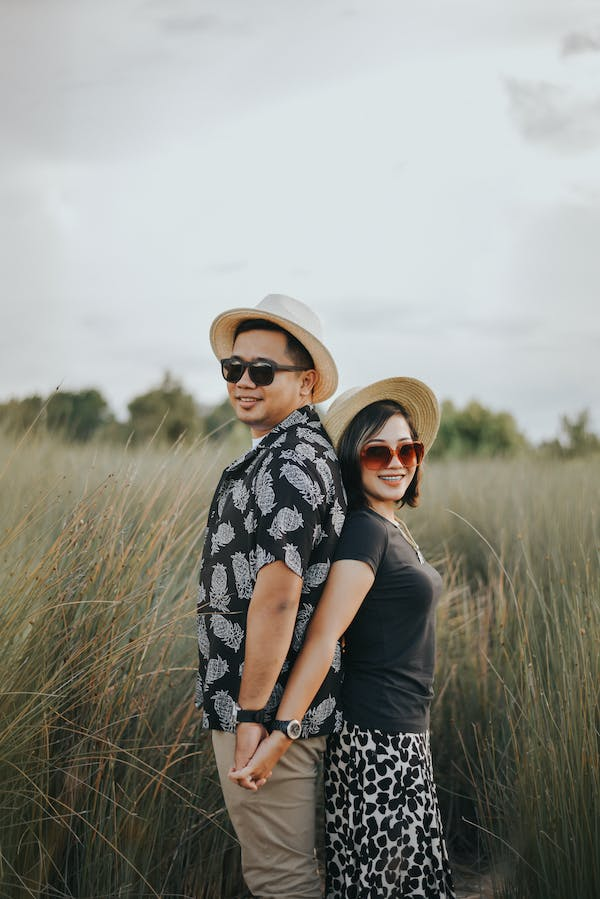 Holding Hands Couple Pose
Never let go of this assuring couple pose.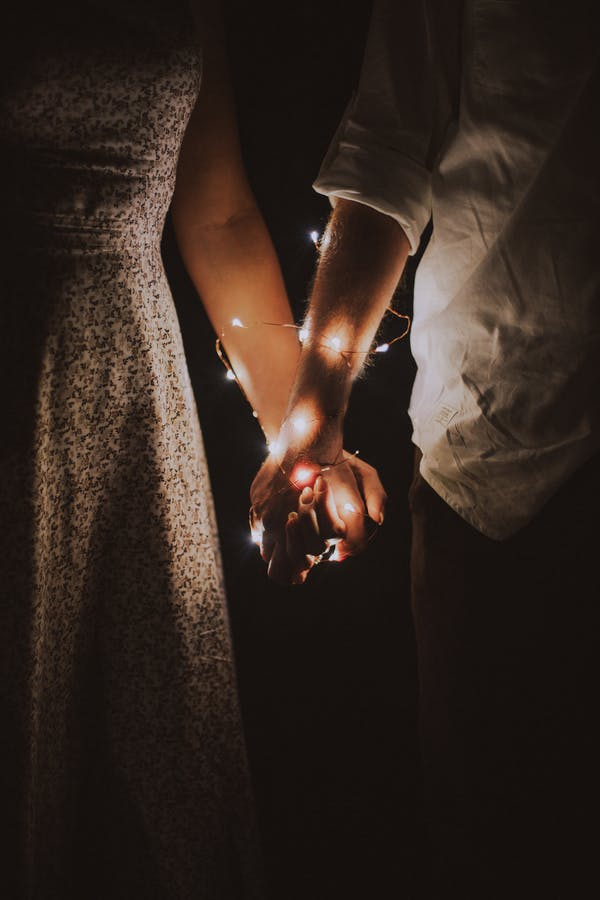 Showing off the Ring
Just show off your sign of commitment in this eye-catching couple poses.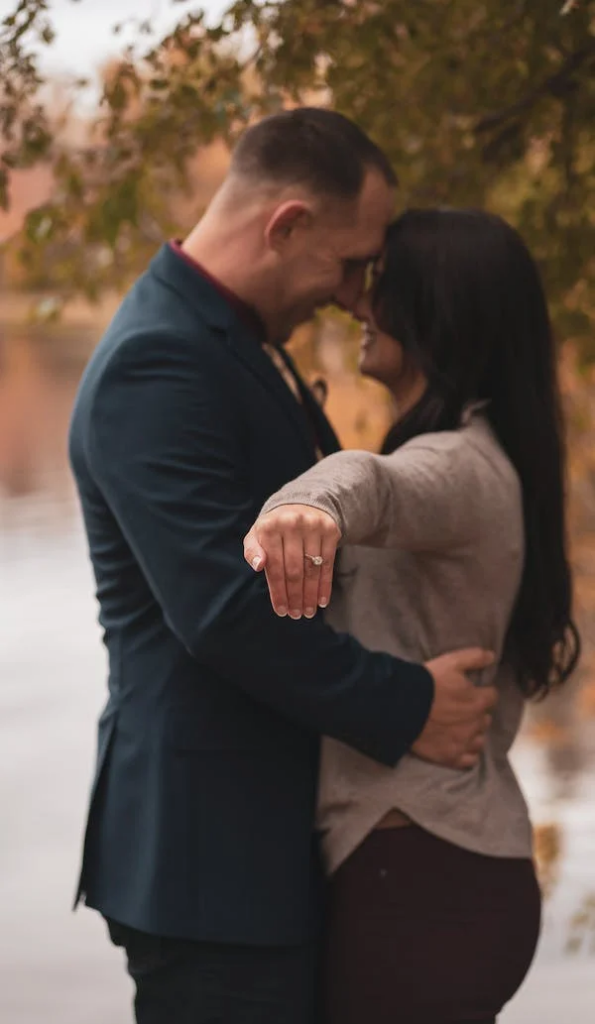 Sitting on Lap
Have the loveliest seat with this couple pose.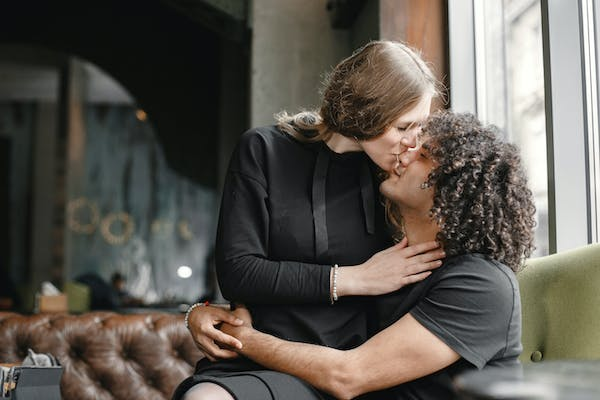 Lying on Lap
Relax on your loved one's lap with this couple's pose.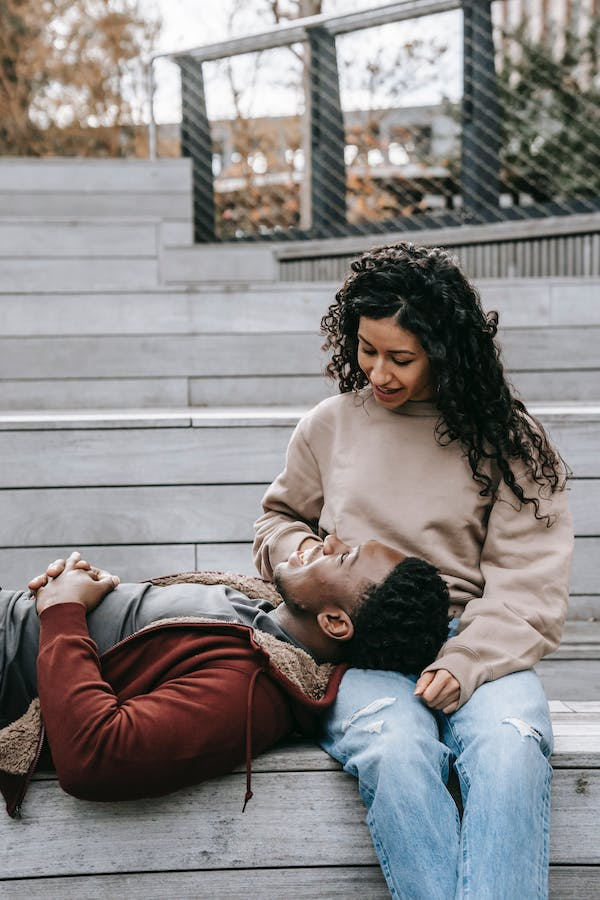 Lay Down
Relax by gazing at the sky with this couple poses.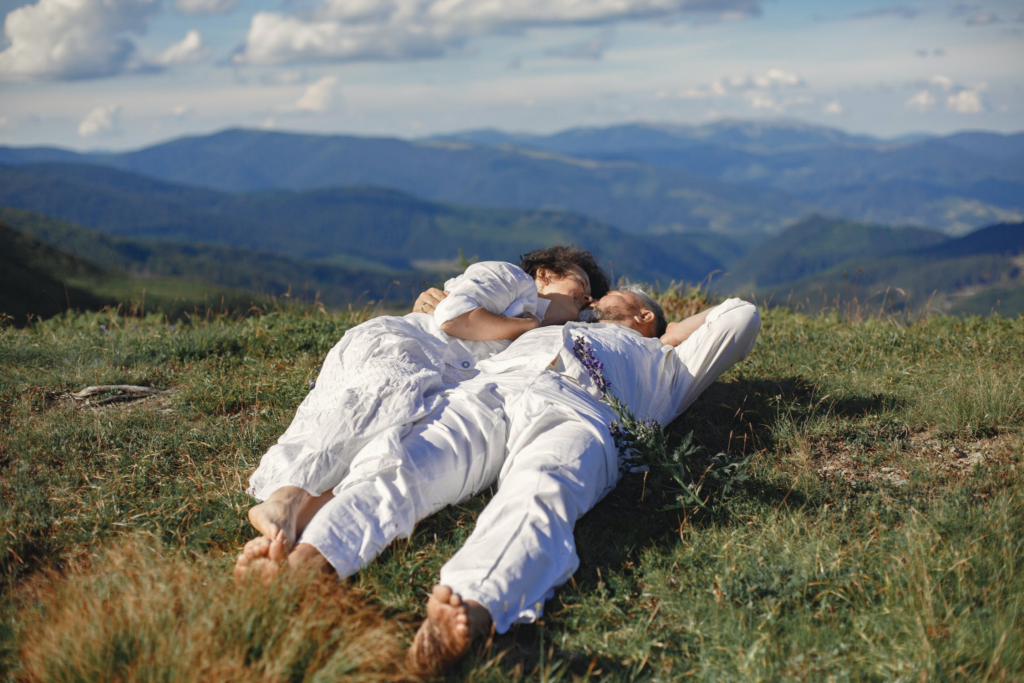 Lying on Stomach
Take a pause and lie down on your bellies for a fresh perspective with this couple pose.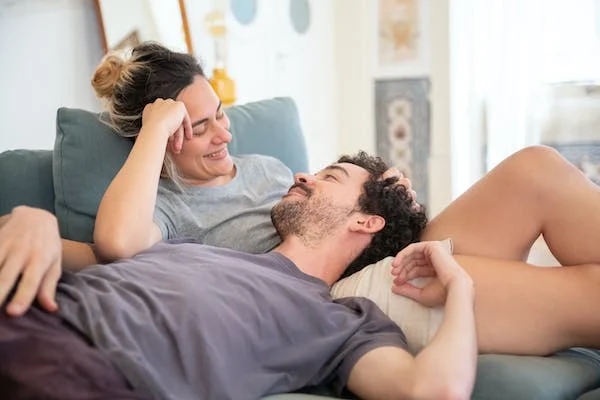 Cross-Legged Couple Pose
A few different sitting poses assist in keeping things interesting.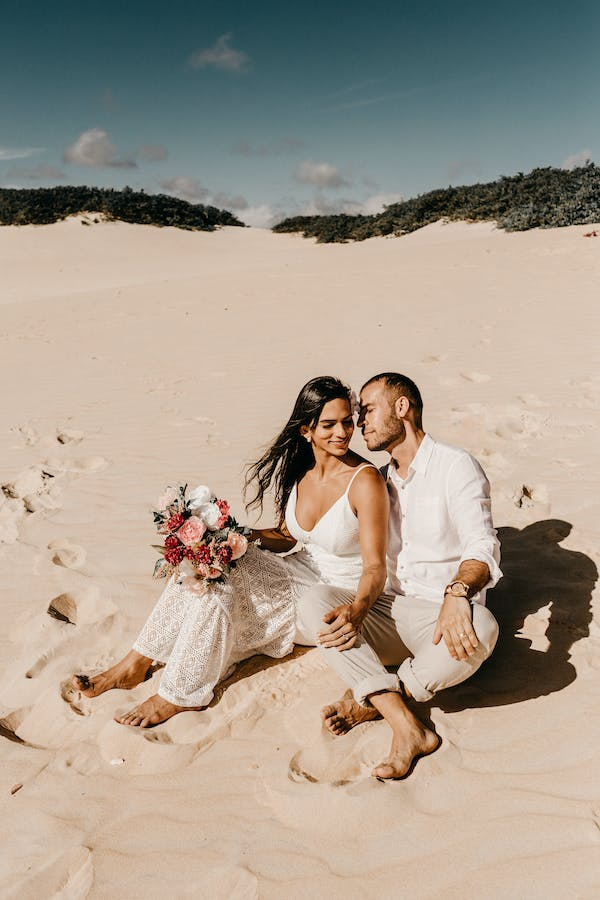 Leaning in Couple Pose
Get closer and lean into each other for comfort with this couple poses.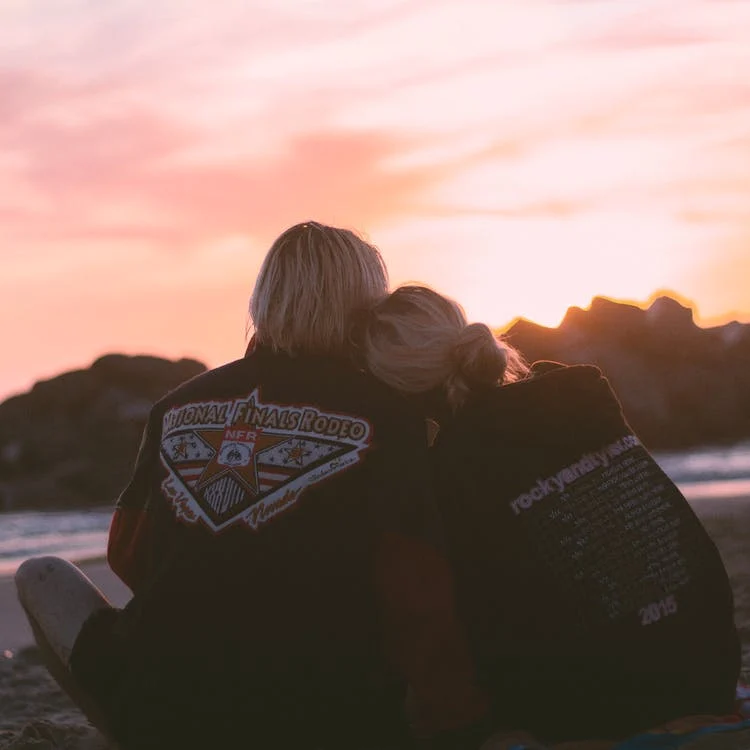 Walking Couple Pose
A walk to remember- recreate the moments of your love life with this posture.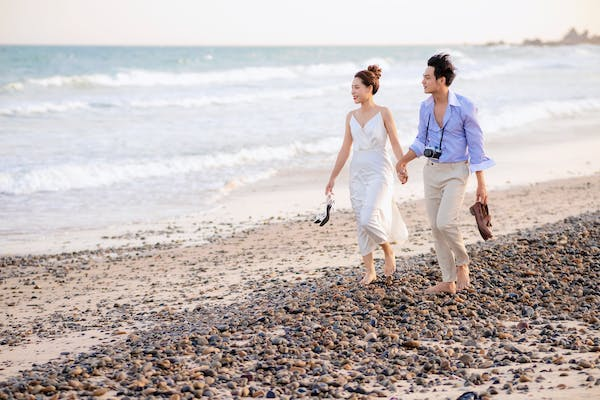 Lifting Couple Pose
Fly high with this couple's pose.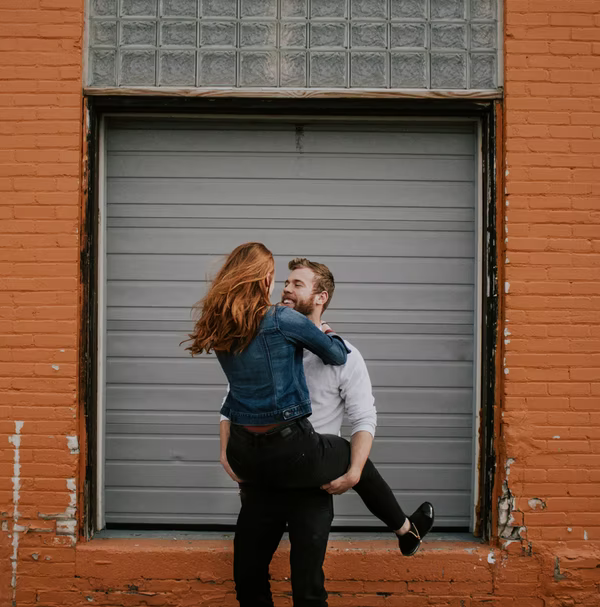 Dance to the Tune
Dance your worries and calories off with this couple pose.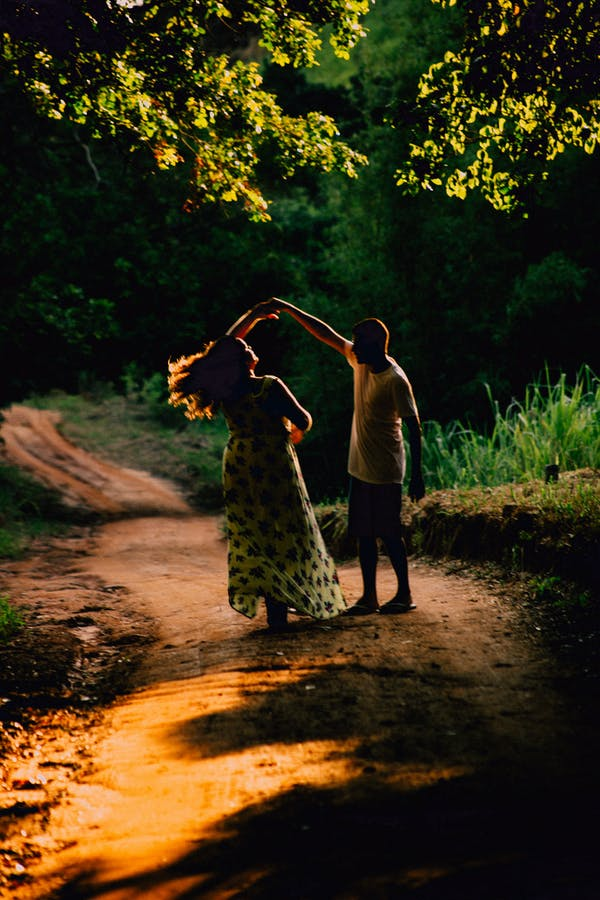 Dip
This pose is an extension of your dance move.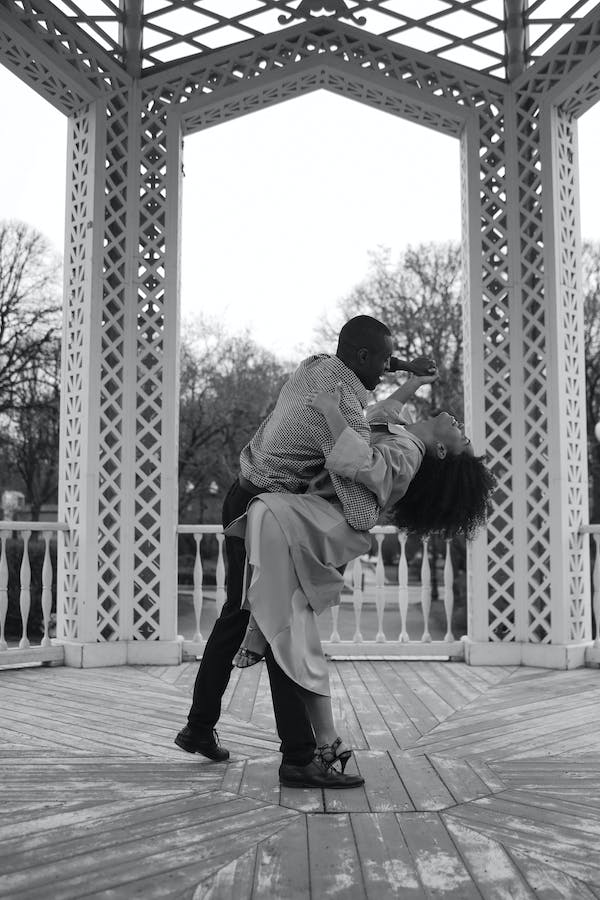 Have Fun
Do not shy away from the camera. It's time for weird poses, so don't give a second thought to it. Go by your heart!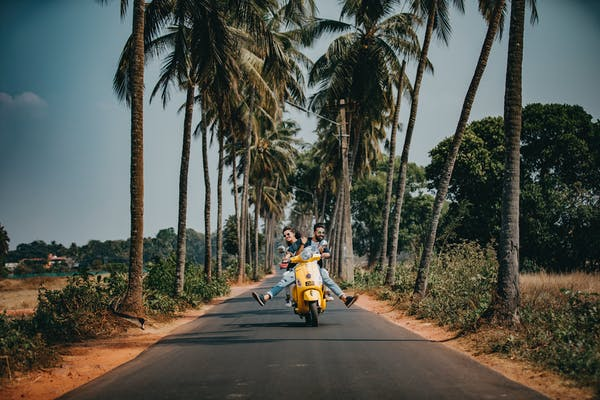 Piggy-Back Couple Pose
Get on to your love's back and spin. It's time for a merry-go-round ride!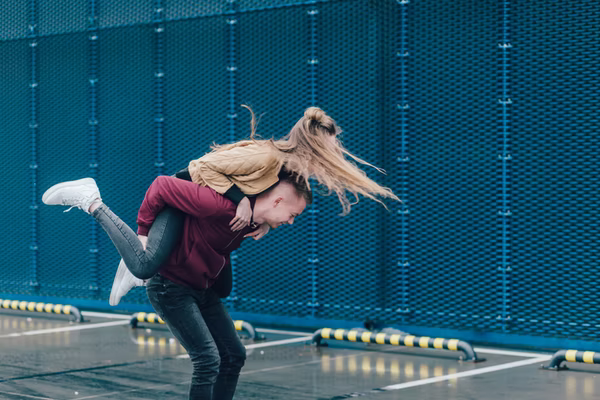 Crack Jokes
Just laugh it off with this couple poses.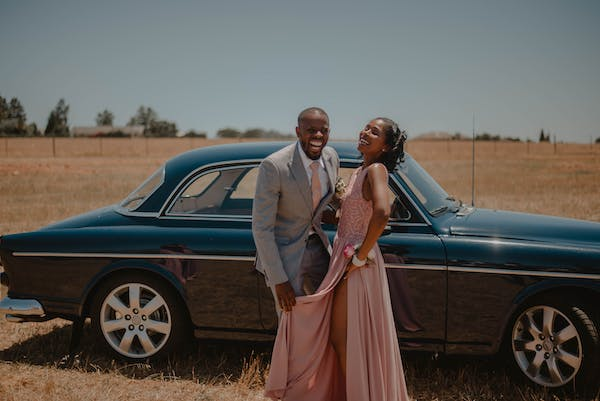 Whispering Couple Pose
Share your secrets with this pose.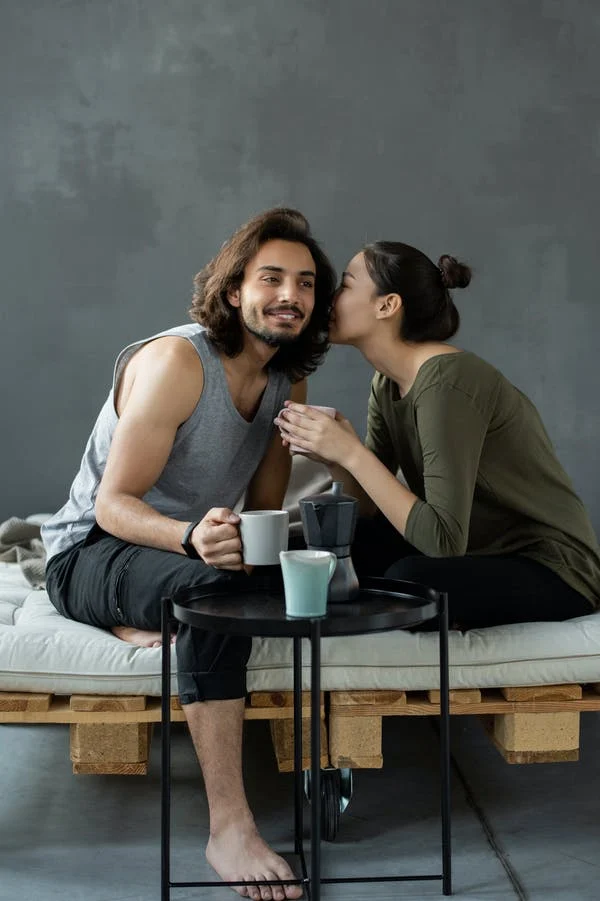 Holding Clothes Couple Pose
This couple poses shows your possessiveness.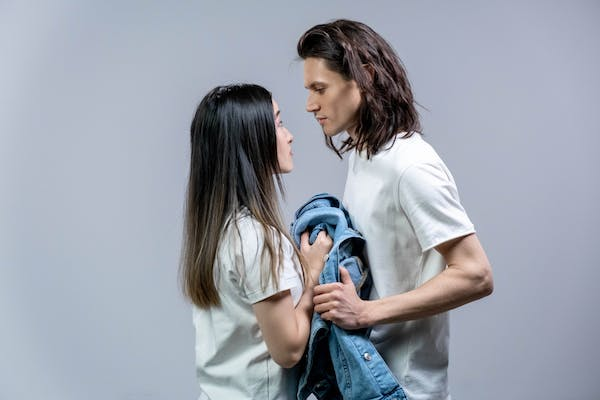 On your Toes
Solve the problem of height difference with this couple pose.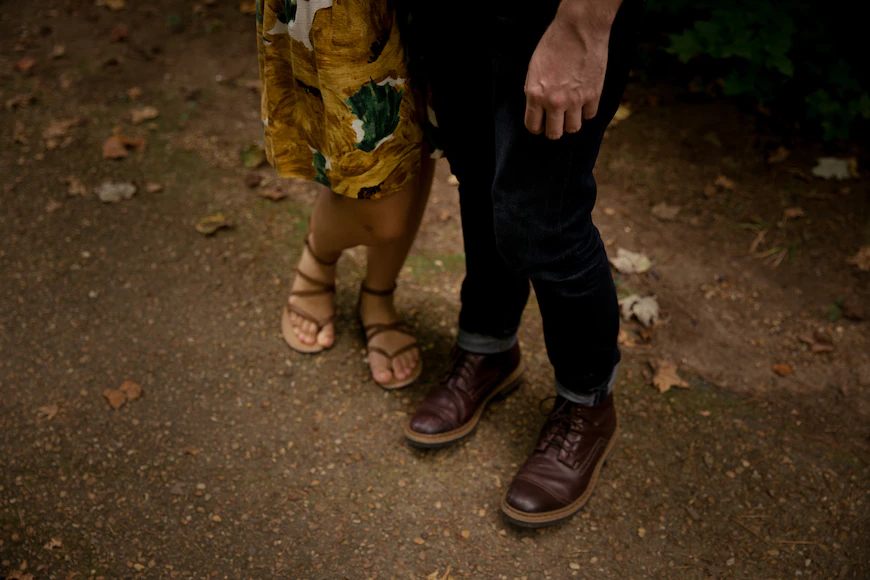 Reflection Couple Pose
Reflect your affection with this couple poses.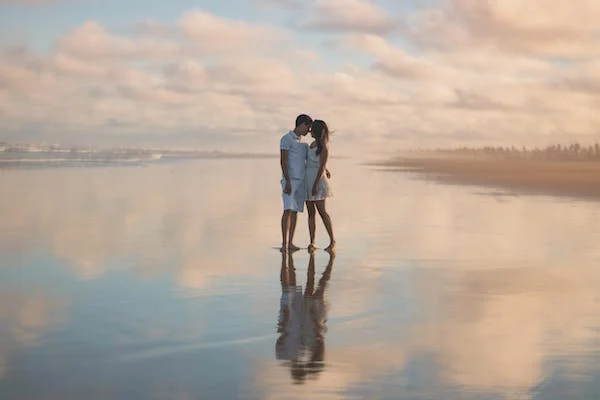 Silhouette Couple Pose
Make things dramatic with this couple pose.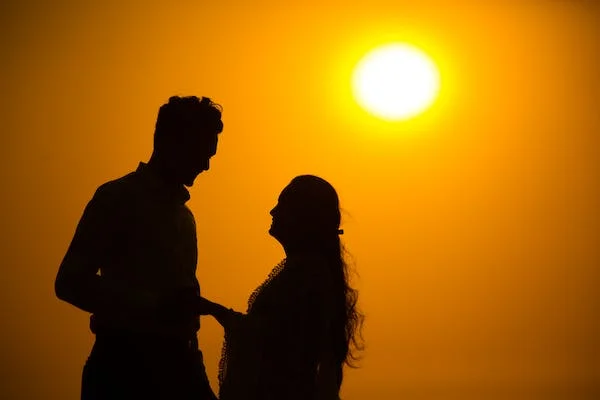 Close-Up Couple Pose
Get closer with this couple pose.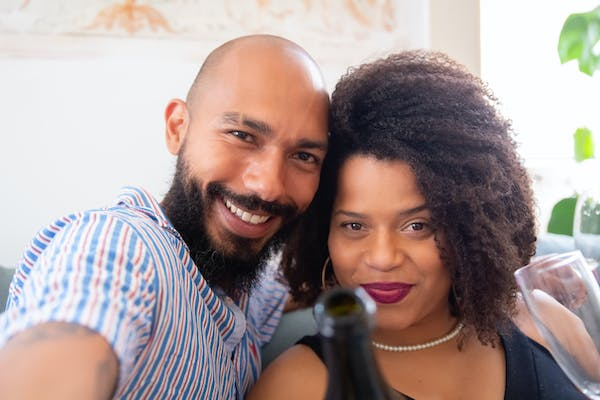 Guiding Couple Pose
Guide your partner with this couple pose.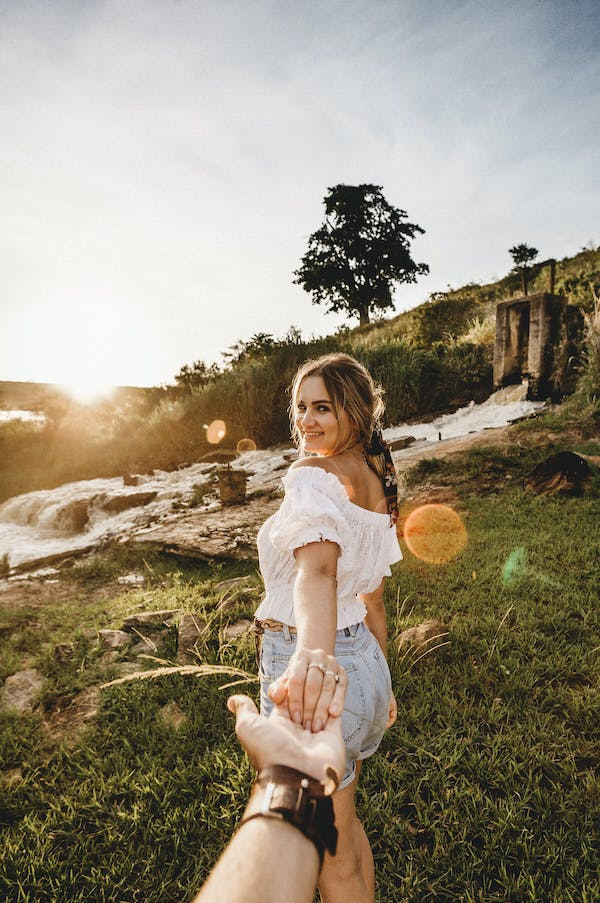 Background Couple Pose
One has to take a backseat with this couple pose. 
Walking Away
Walk away and find solace in each other.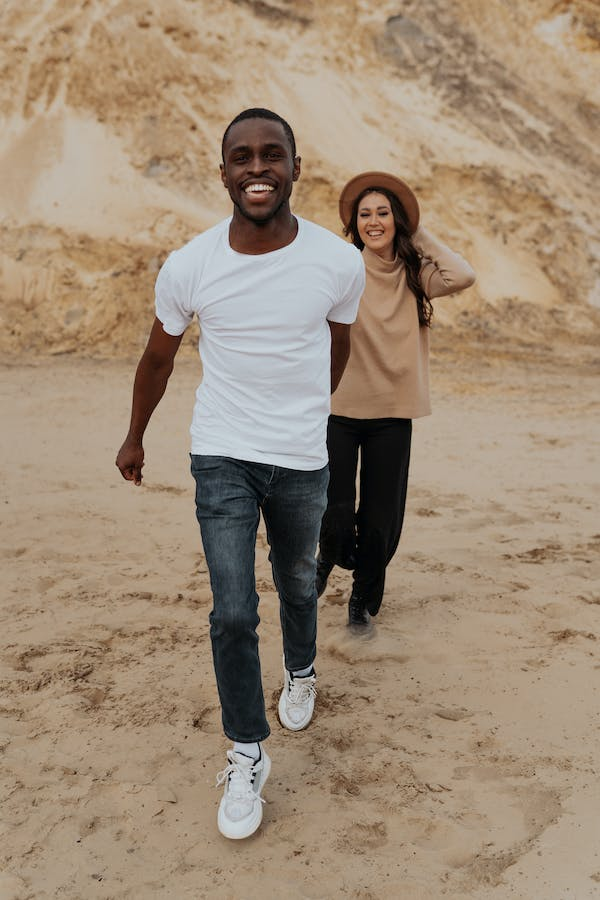 Foot Pop Couple Pose
This might be a cliche, but this couple's poses is still timeless.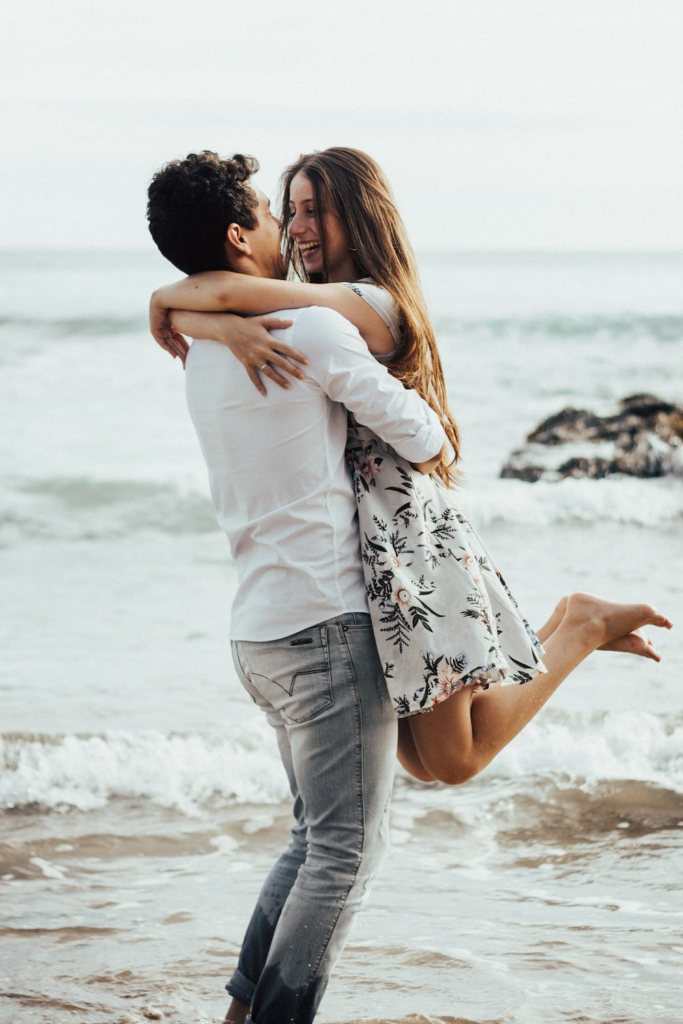 Side-By-Side
You were intended to walk through life together. Make a note of your promise with this couple pose.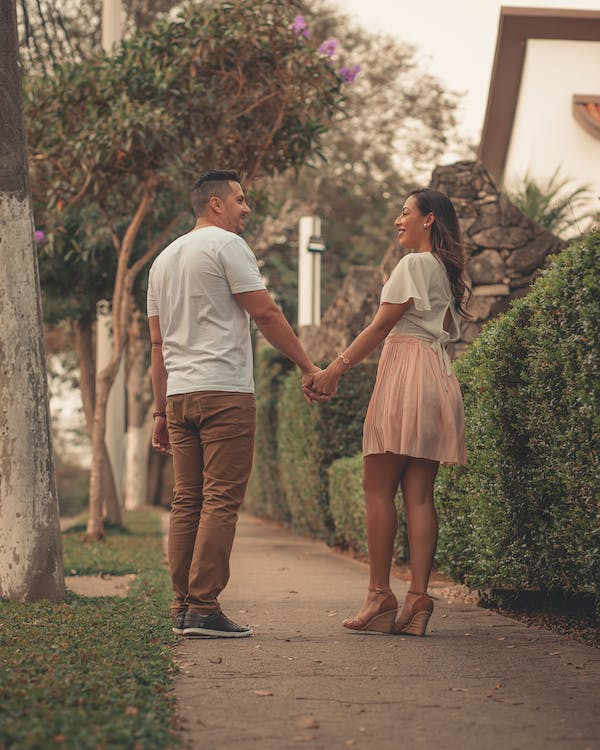 Staring Couple Pose
Test how deep you can look into each other with this couple poses.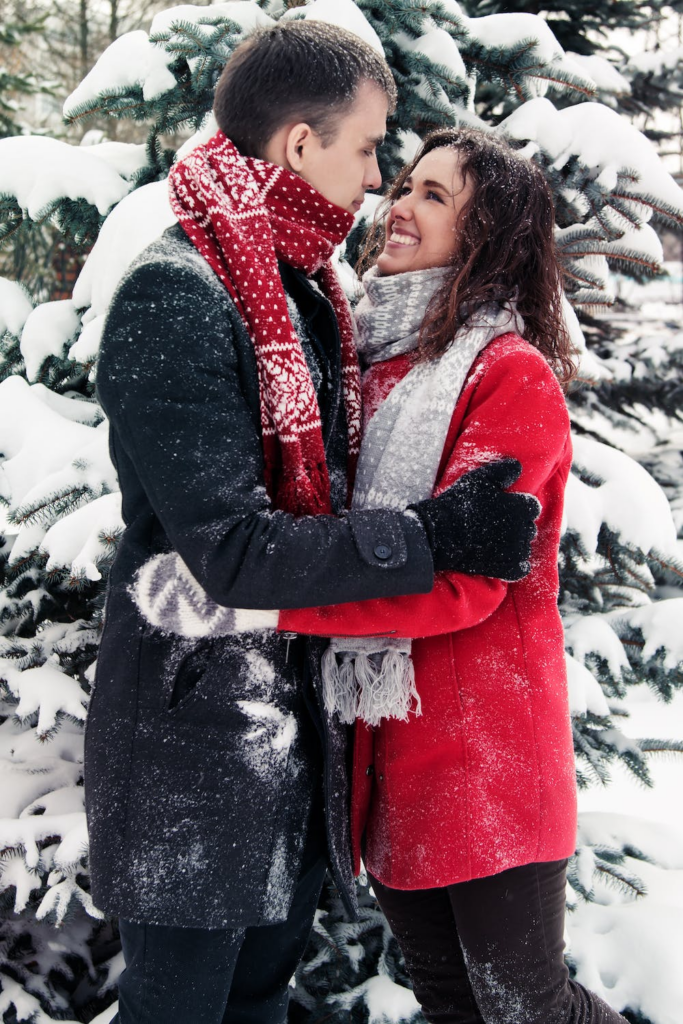 Arms Across the Shoulders
Bring each other closer with this couple pose.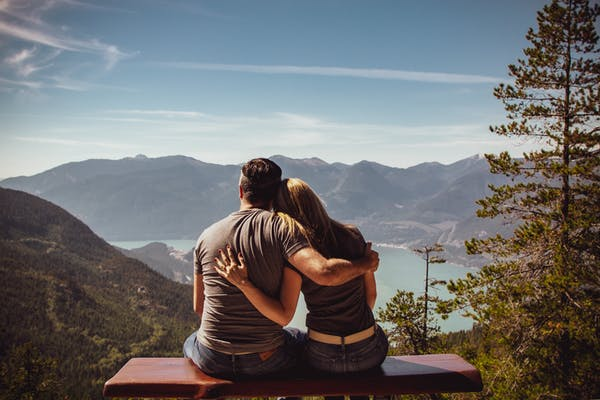 Arms Around the Neck
Another couple poses to bring you closer to each other.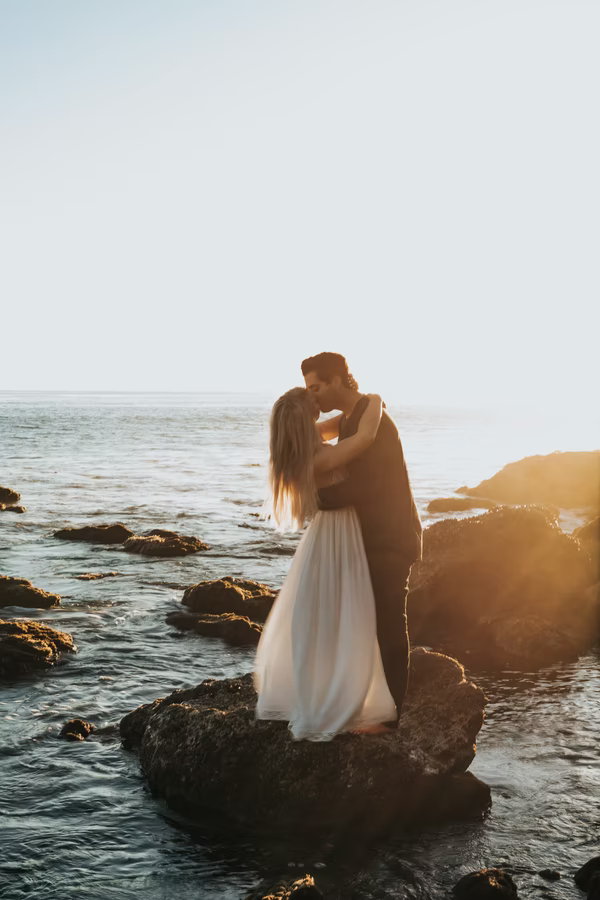 Cradling Couple Pose
Take that leap of faith into your partner's arms in this couple pose.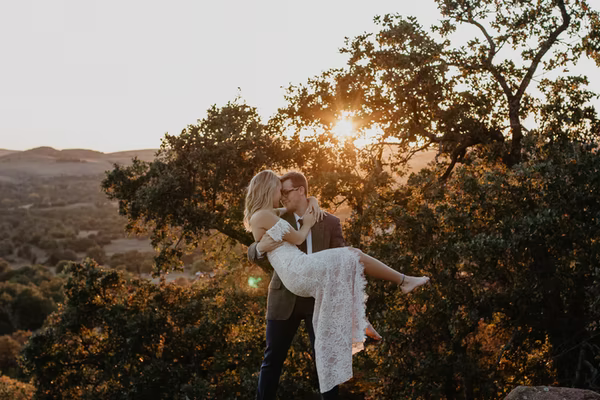 Great Locations for Couple Poses
Location and background play a prime role in a couple of photoshoots too. When deciding where to take pictures, think about what kind of place best represents you as a couple.
Think about where you spend a lot of time and which areas have significant meaning for you and your partner. Then, make these images your own by being creative and personal.
Amusement Park
Have the ride of your life at an amusement park while you strike a pose.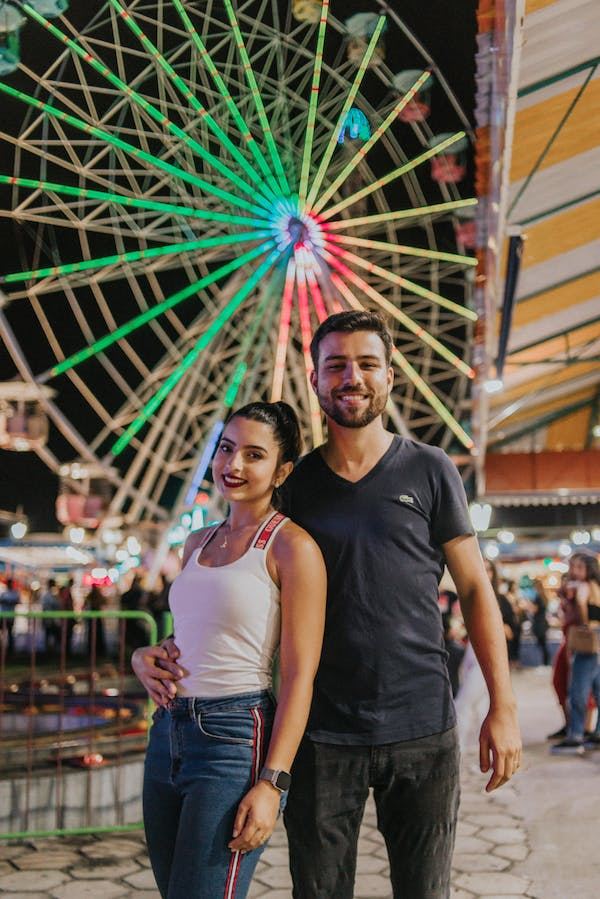 Beach
The natural features of a beach couple's photoshoot always result in stunning images.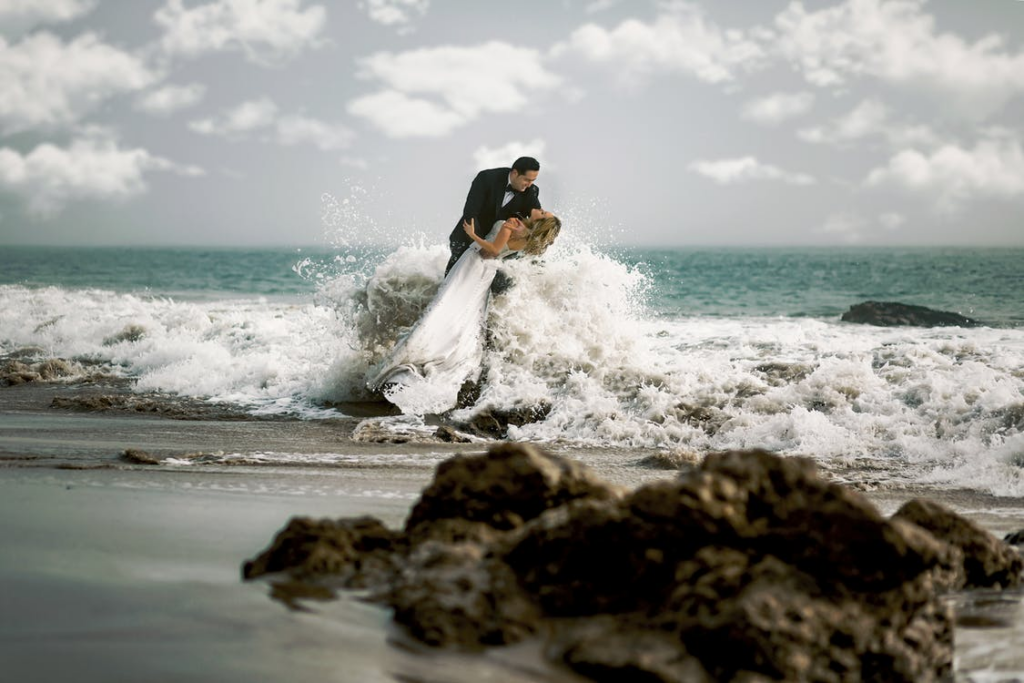 City
Utilize your city's landscape as you strike a pose with your loved one.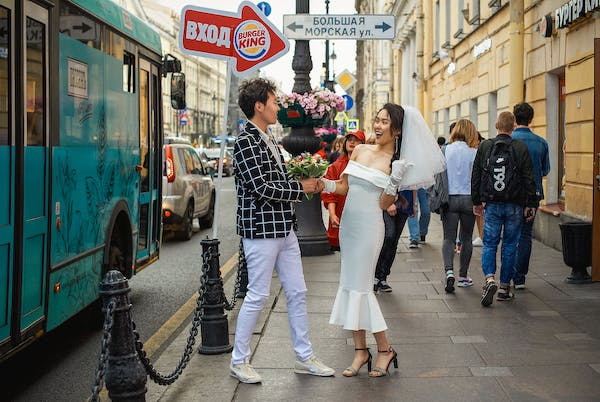 Country
The rural setting adds a classic touch to your couple's pose.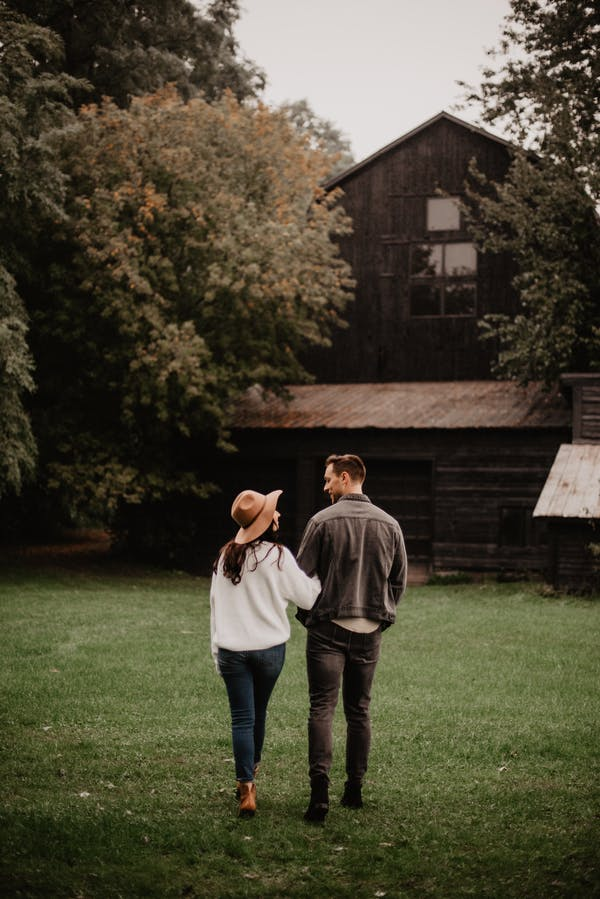 Mountain
Aesthetically pleasing vistas elevate your photograph to a work of art with this couple pose.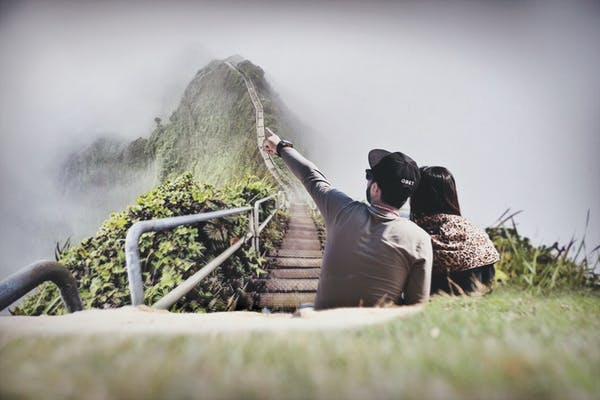 Forest
Do not get so lost in each other that you forget your way back from the forest.
Wildflower Field
Wildflowers have never failed to fill the air with romance. Take advantage of them while you strike a pose.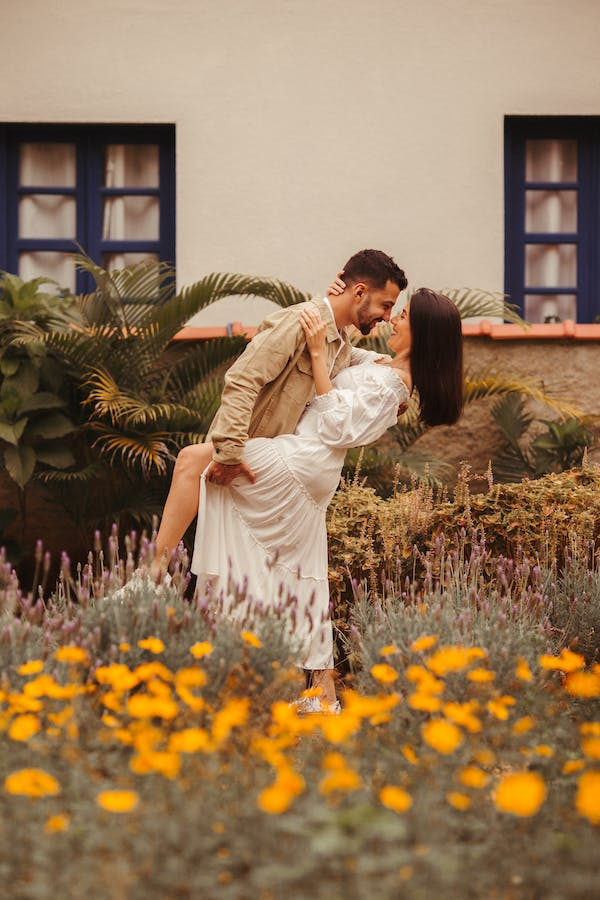 Lake
A lake might help you capture that perfect reflection shot or create a charming picturesque scene.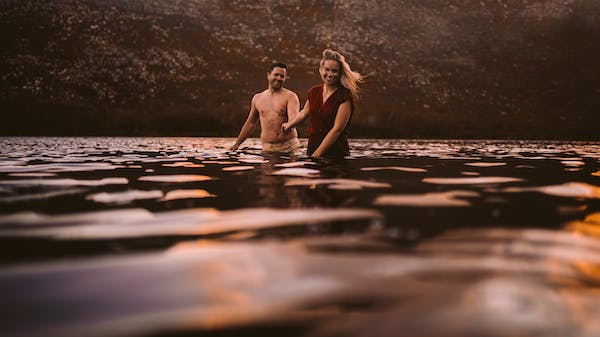 Barn
Find a barn for your next set of couple poses if you decorate in a rustic manner.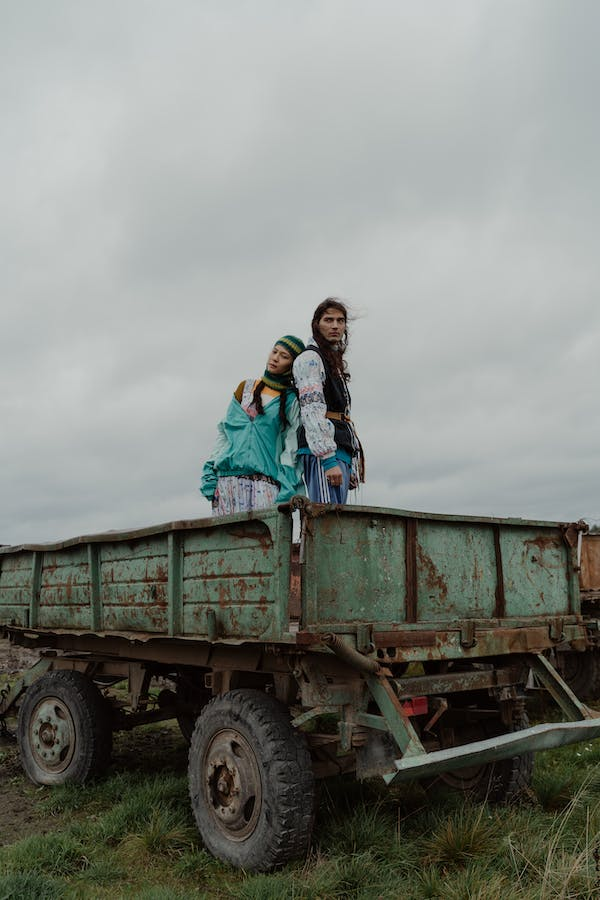 Desert
Turn the heat on in the desert with your couple poses.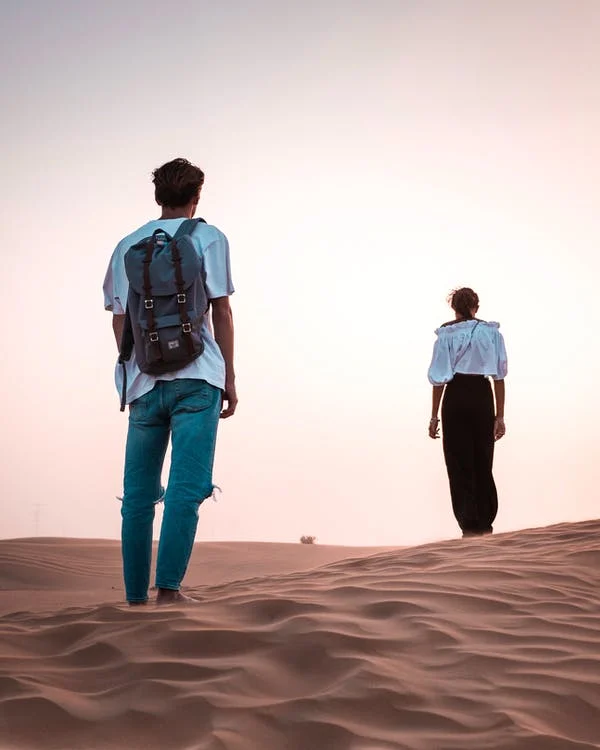 Railway Tracks
There is a reason why train tracks are so popular. However, when using train tracks for romantic poses, check permissions and be highly cautious.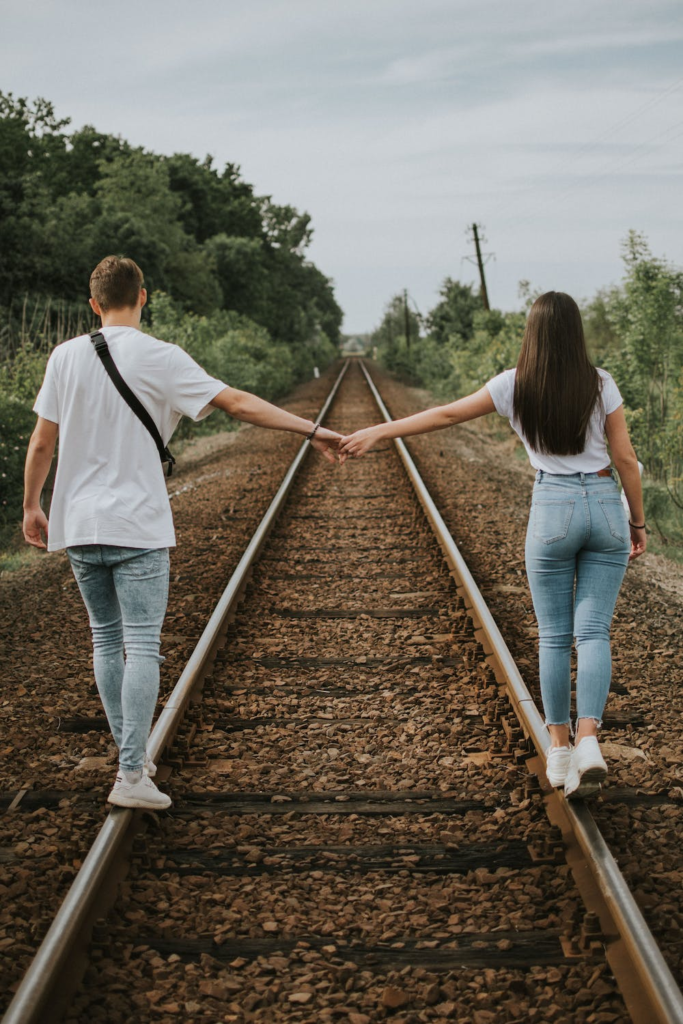 Grassy Knoll
A lovely grassy knoll is probably close to a few of these alternatives. Try out all neighboring locations to get the most bang for your cash.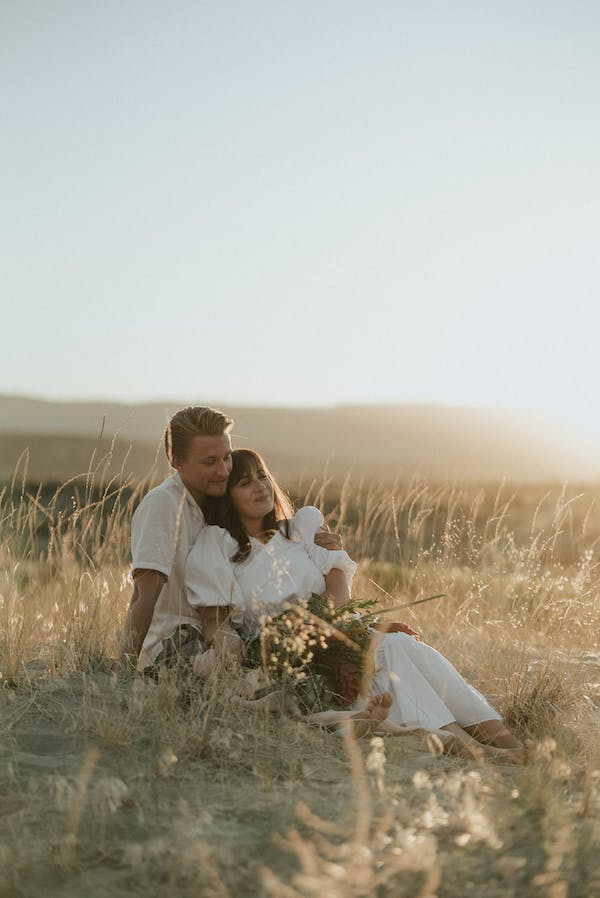 Boat
Be on the same boat with this pose.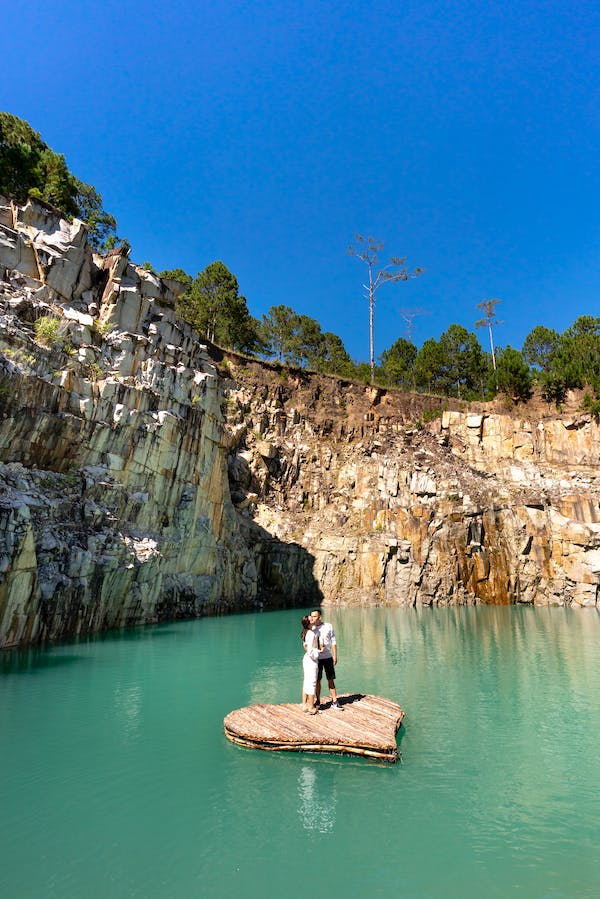 Town
Look for some unique perspectives of your place in and around the city.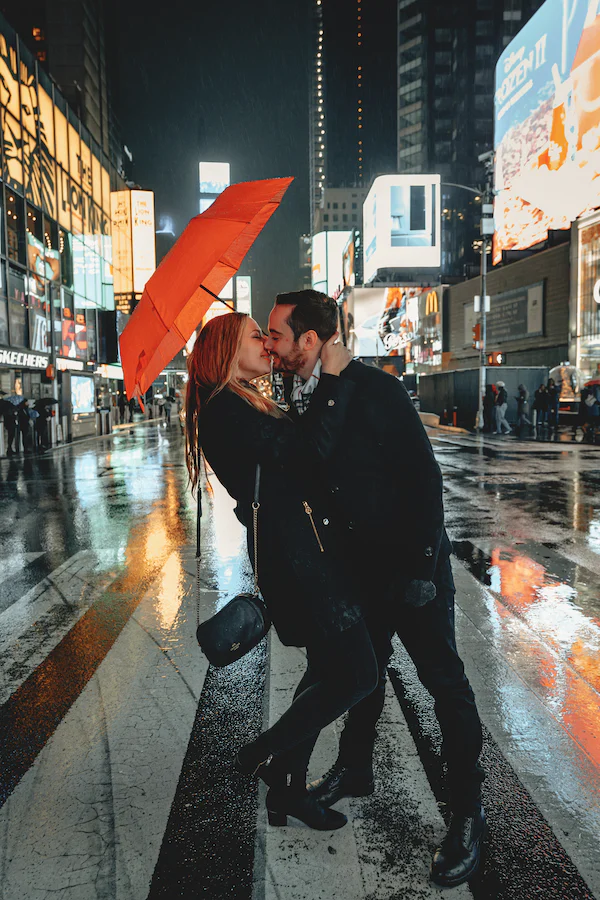 Harbor
Sail through a smooth couple photoshoot on a harbor.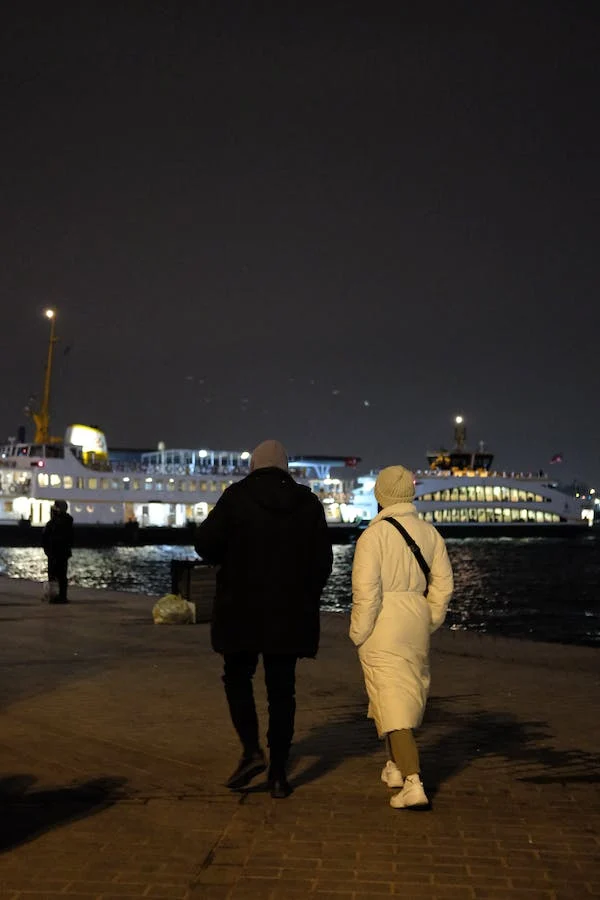 Fireside
Add fire to your chemistry by posing this way: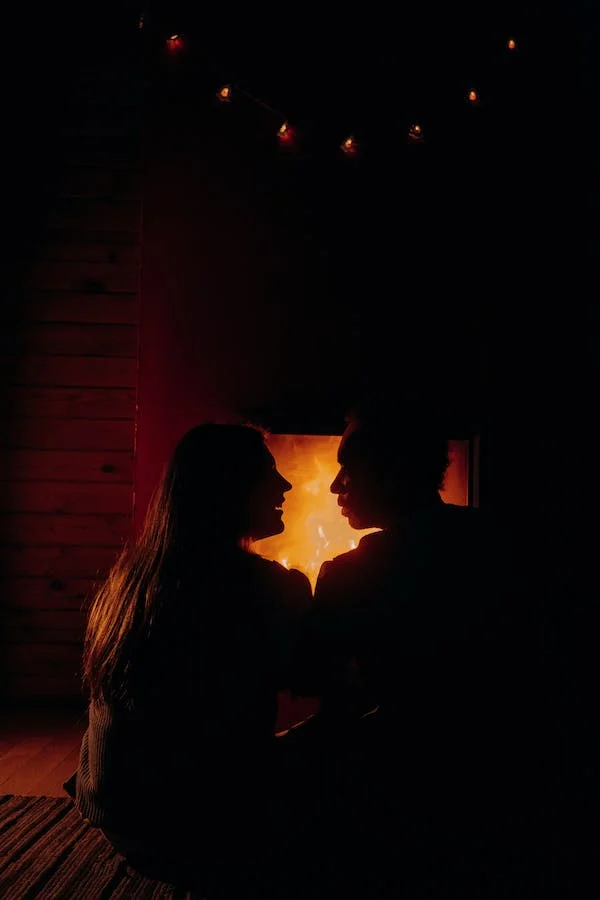 Laundry Center
Just go for the candid and fun couple pose here.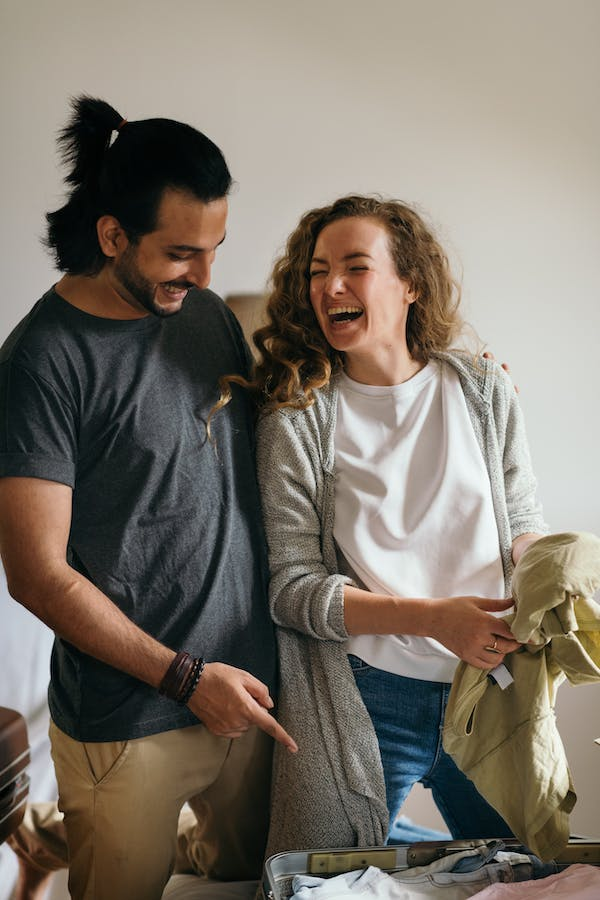 Military Base
Make your best military impression with this couple pose.
Sports Stadium
Add a sporty touch to your couple pose in a sports stadium.
Cafe
Sip some coffee and freeze your pose at a nearby restaurant.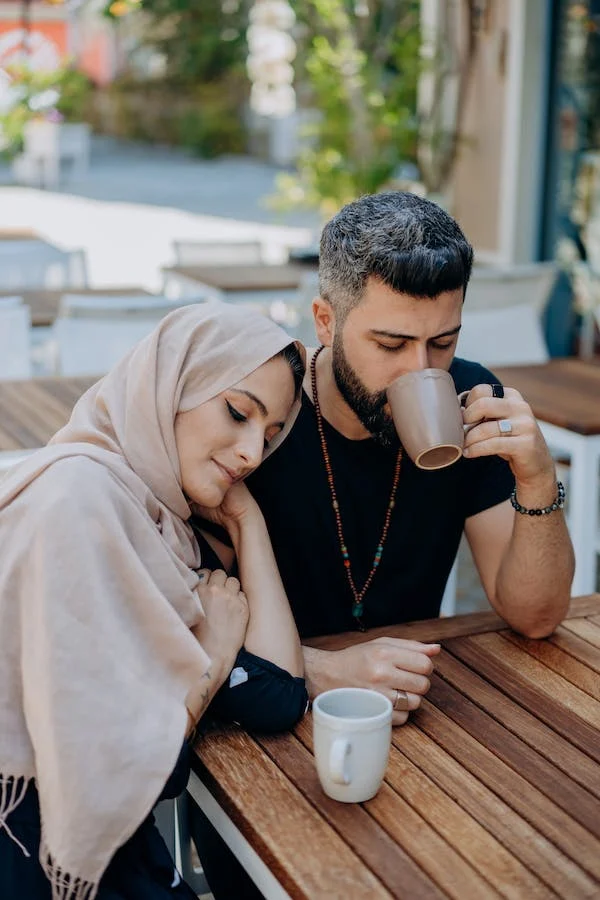 Park
Take advantage of the greenery and lovely bench scenes at a park.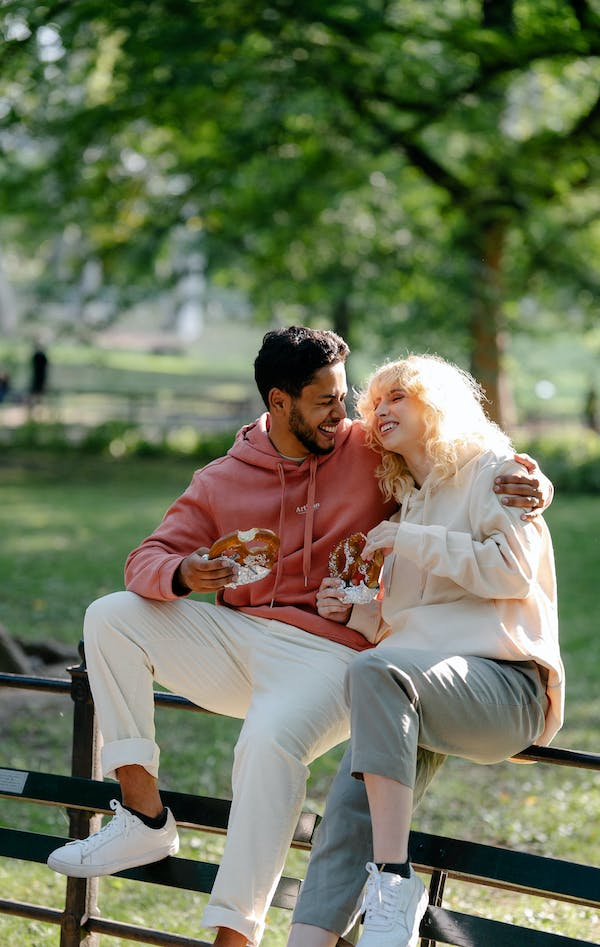 Kitchen
Cook up your chemistry with romance in the kitchen.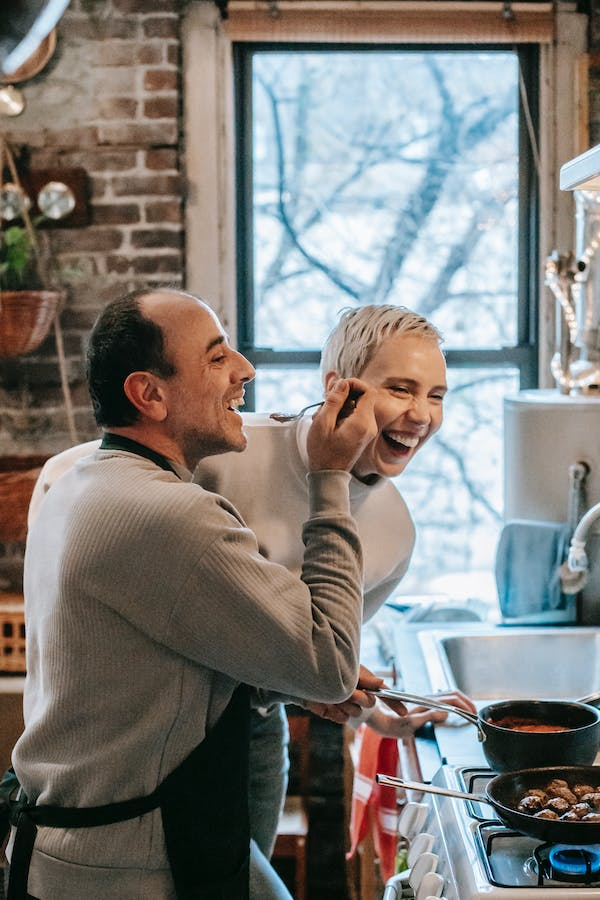 Couch
Cozy up on the sofa as you pose with your loved one.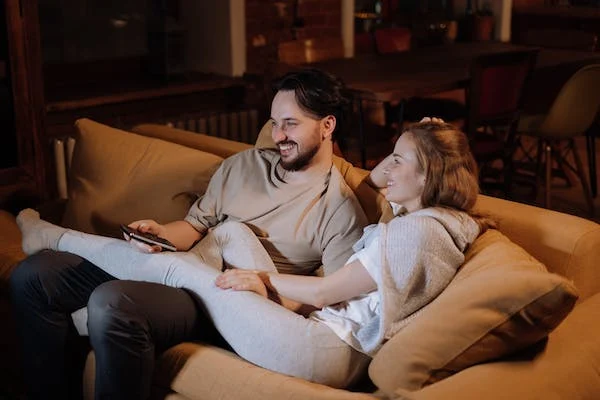 Couple Poses With Props
The details distinguish a good photograph from a great shot. So, don't forget to include some amusing objects in your couple photoshoot for a little something extra.
Props that help you communicate with each other or have unique importance for your relationship are usually the finest. You'll want to select items that add to the picture's uniqueness. Couple photo perfection is a cute couple with an attractive prop.
Snow
Cuddle and strike a pose in the snow.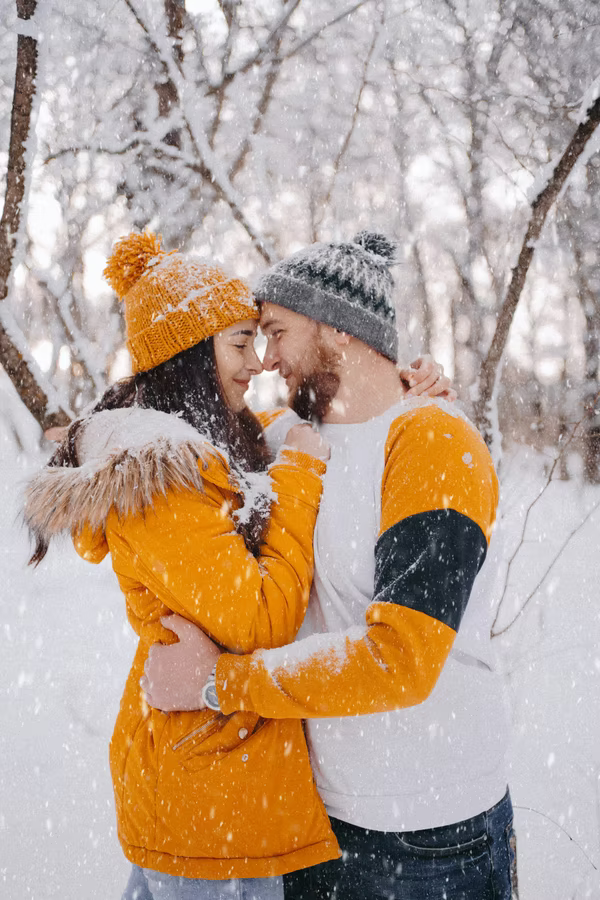 Bike
A couple on a motorcycle is simply adorable.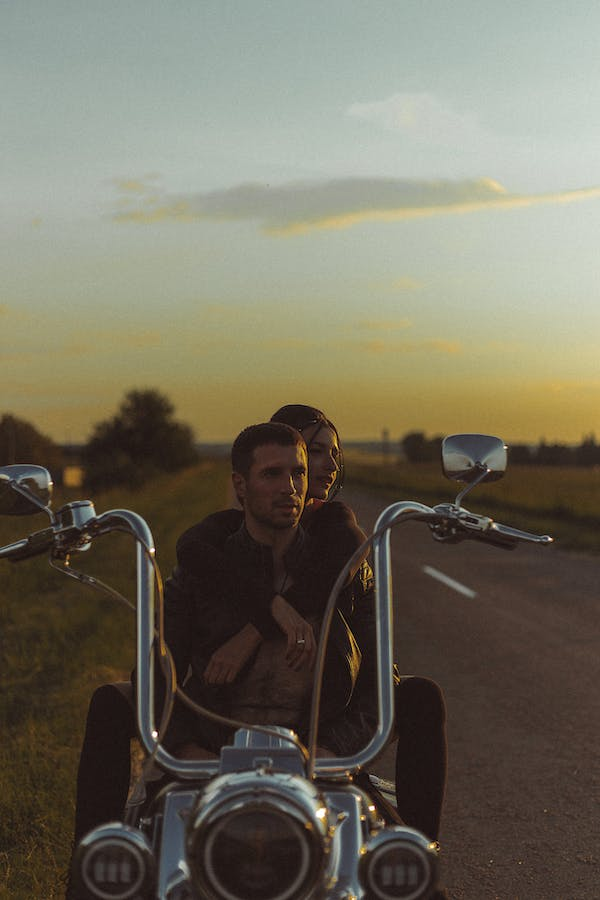 Balloons
Doubtlessly, balloons add a childish touch to your couple's pose.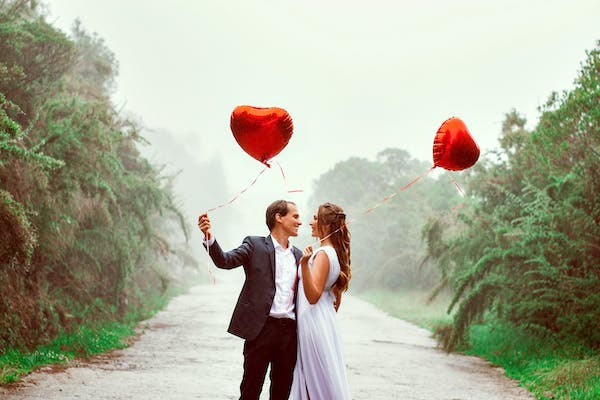 Books
Read and explore together the pages of your romance!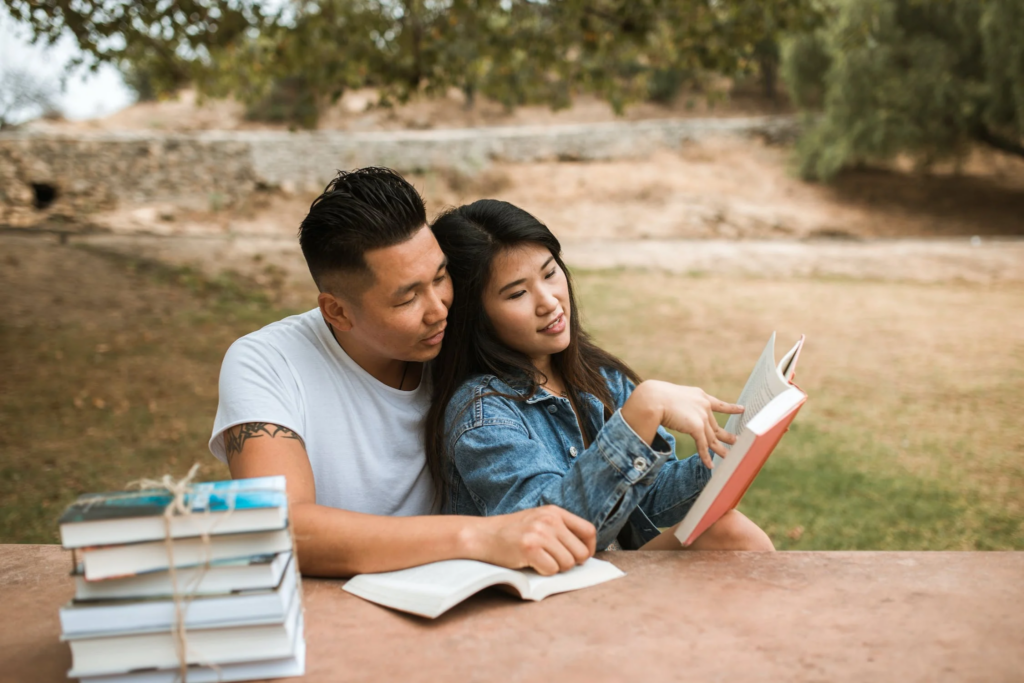 Bubble Gum
Bubble gums of all kinds are whimsical and entertaining, making them excellent props.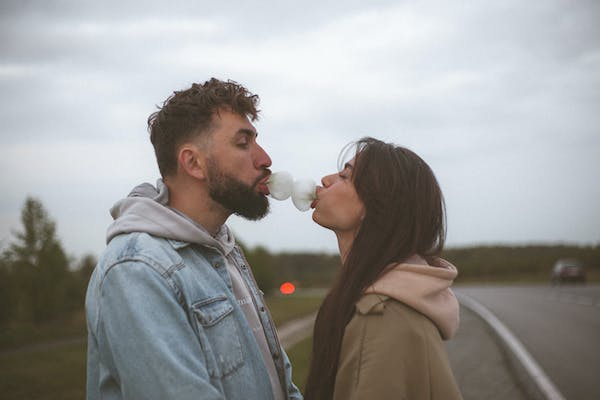 Hammock
Comforting, cozy, and warm. What else do you need?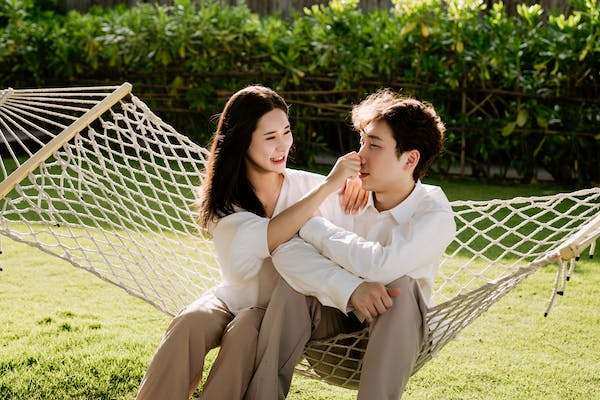 Flowers
Flowers add a classical touch to your feelings. Why wait? Grab some and be ready to pose.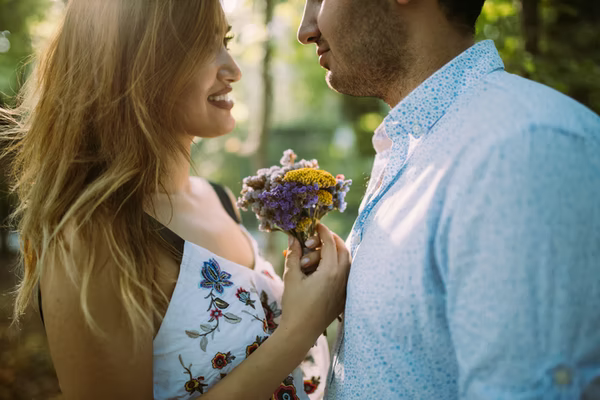 Straws
Drink your favorite beverage while sharing or enjoying your straws.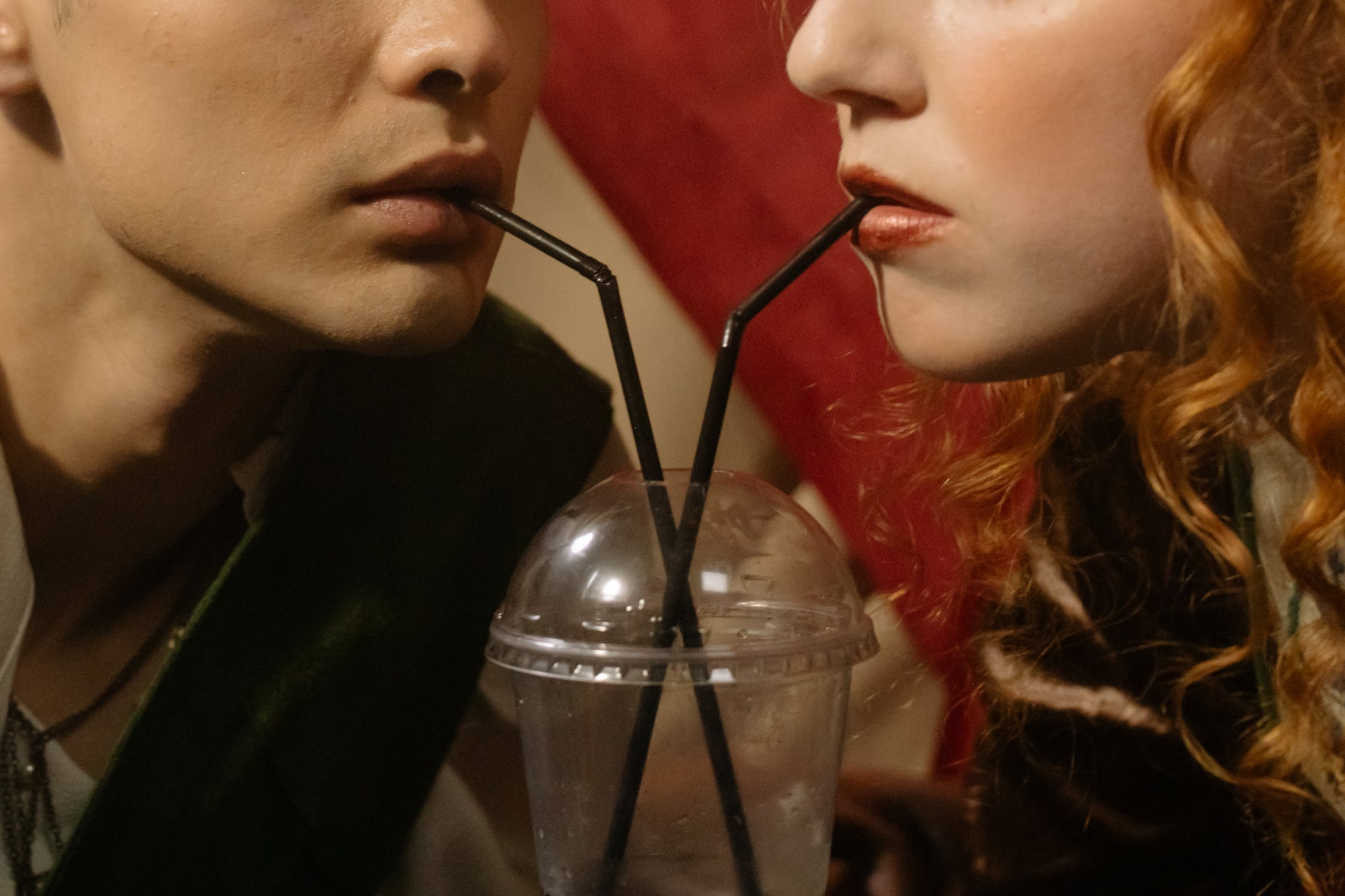 Canoe
In a lovely canoe, take a loop around the lake.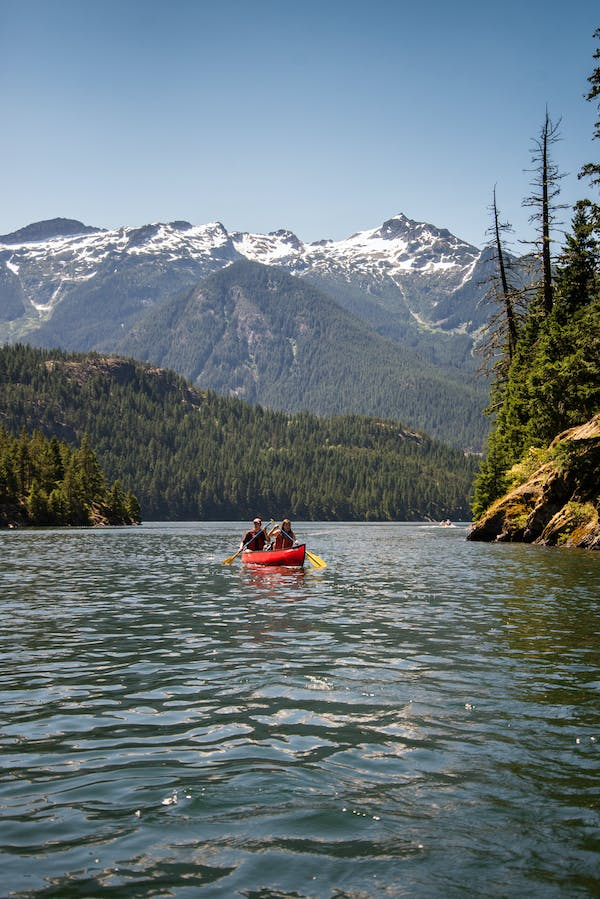 Car
Zoom every couple in the drive to capture their chemistry.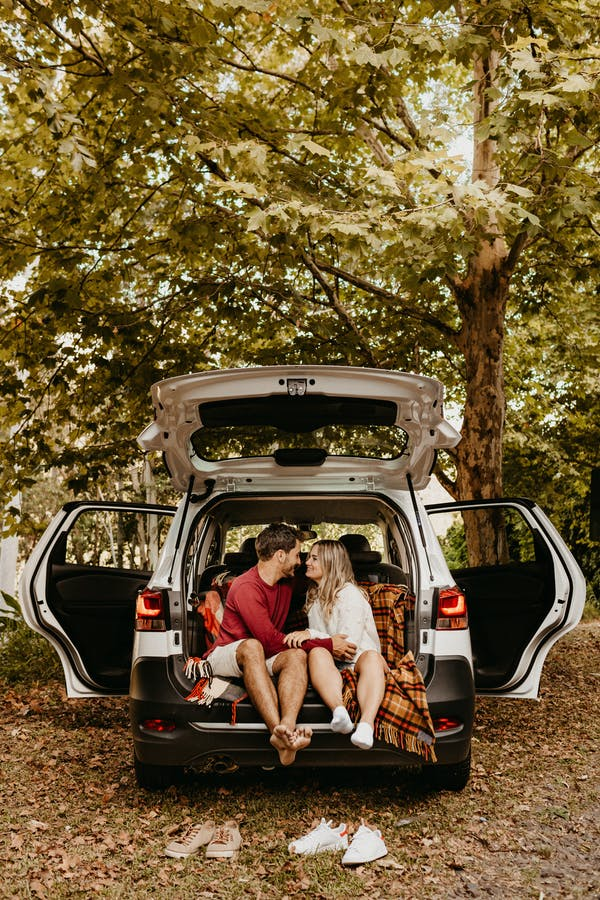 Swing
Swings add instant appeal to a sweet couple pose.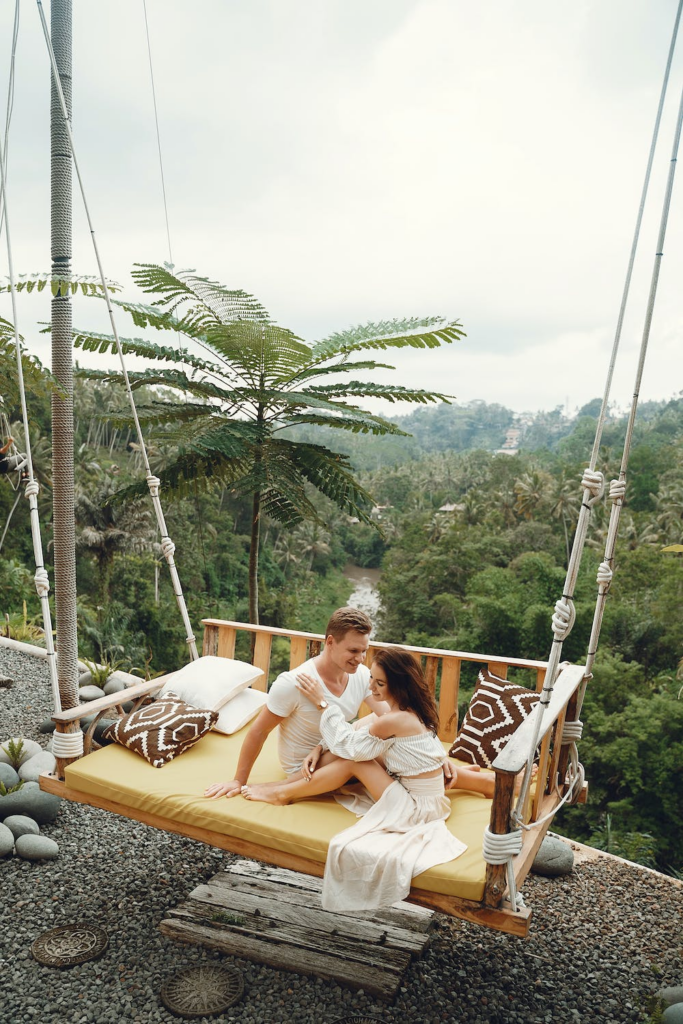 Fence
Lean on a fence to strike a charming couple pose. 
Picnic
Have a perfect holiday with your loved one. Bang on with the poses and pictures.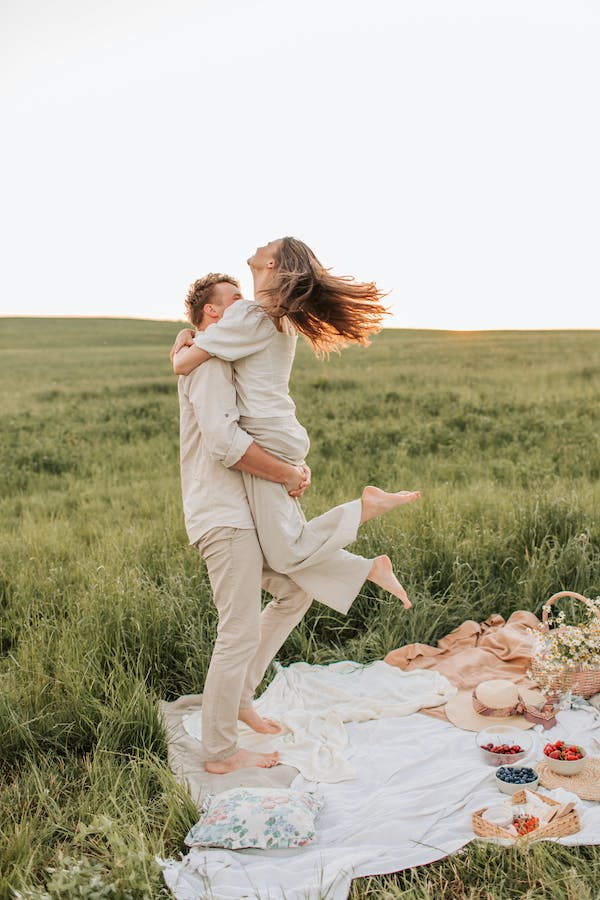 Kite
Make one yourself or carry one with you on your next shoot.
Umbrella
An umbrella has always been a lovely prop. No one is sure why this is, but it is.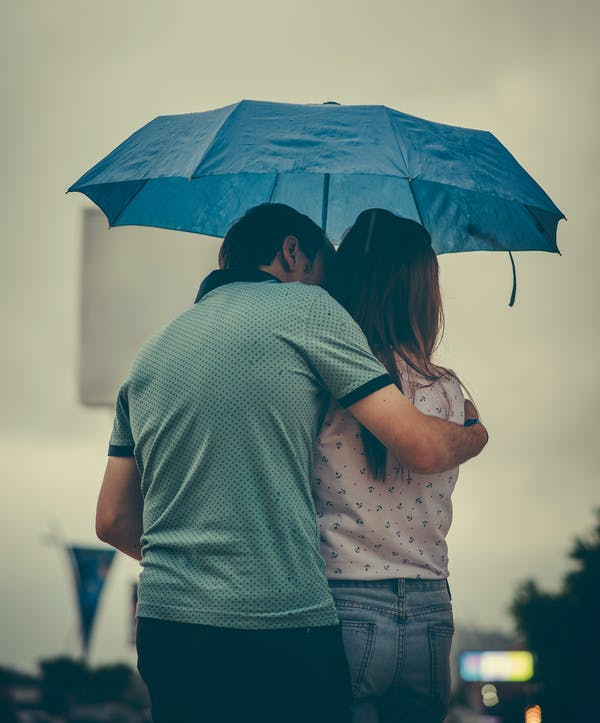 Letters
These enormous letters can be obtained in a craft store or on the internet.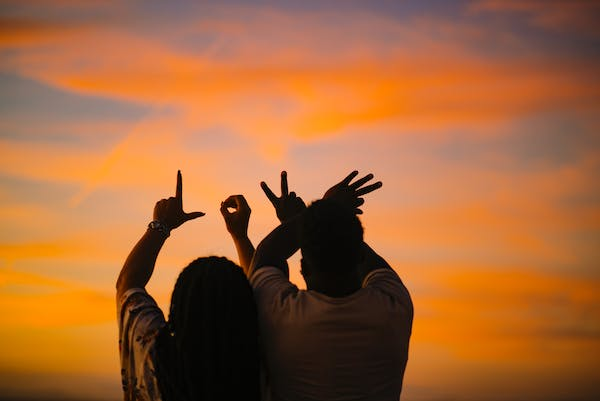 Candles
A romantic glow can be created using candles.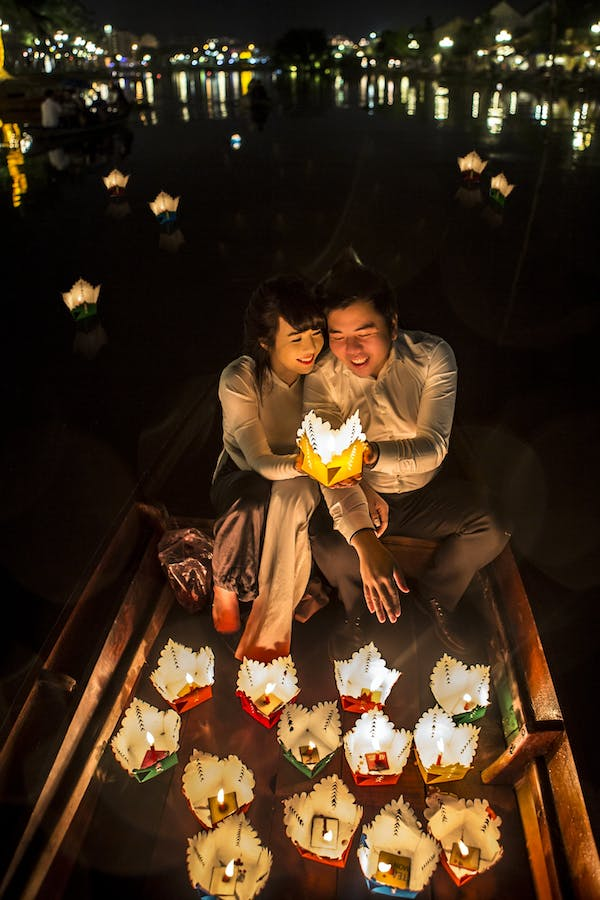 Blanket
Wrap yourself in a blanket or a scarf.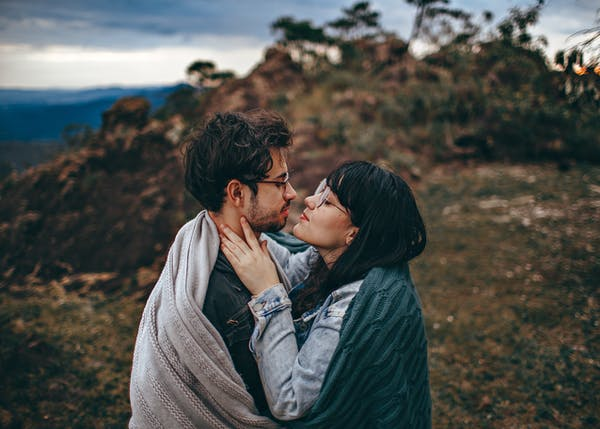 Instruments
Do you and your friends have a common interest in music? Was your love serenading you? Include those reminders in your plan.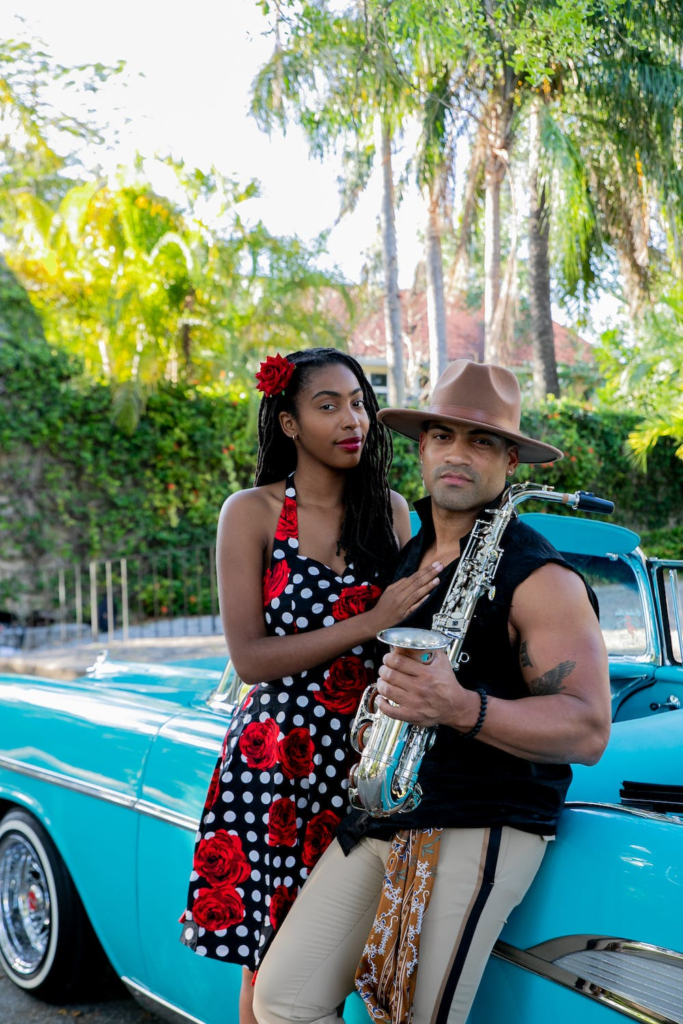 Anniversary
In anticipation, with engagements, or after the event, as a reflection, keep track of the day of your wedding.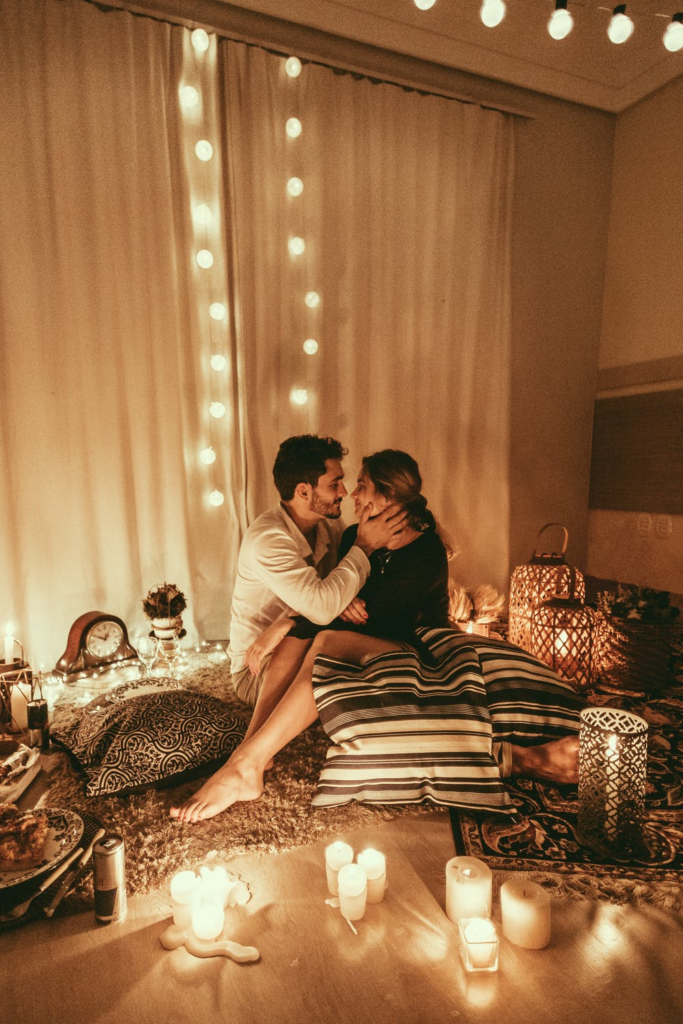 Suitcase
Suitcases can offer a vintage feel to your sweet couple's photos while also providing seating.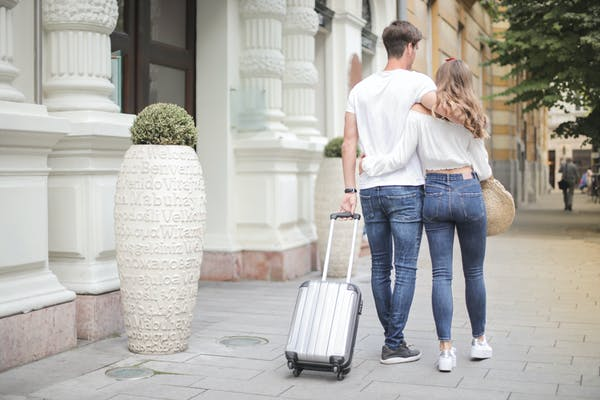 Steps
Different levels, seating options, or a fascinating background are all cool ideas.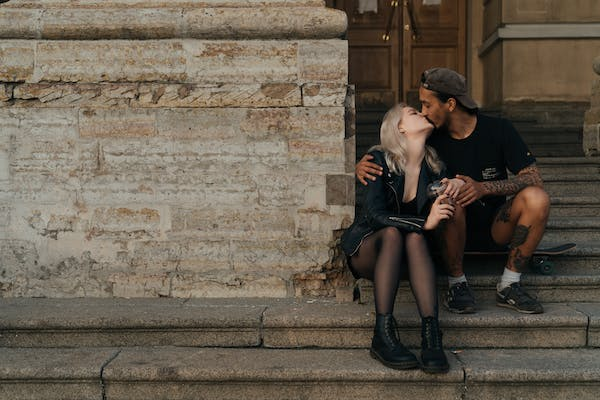 Pets
Of course, if you have a pet, you will not want to forget about them. Do not forget to groom them and make them ready for photos.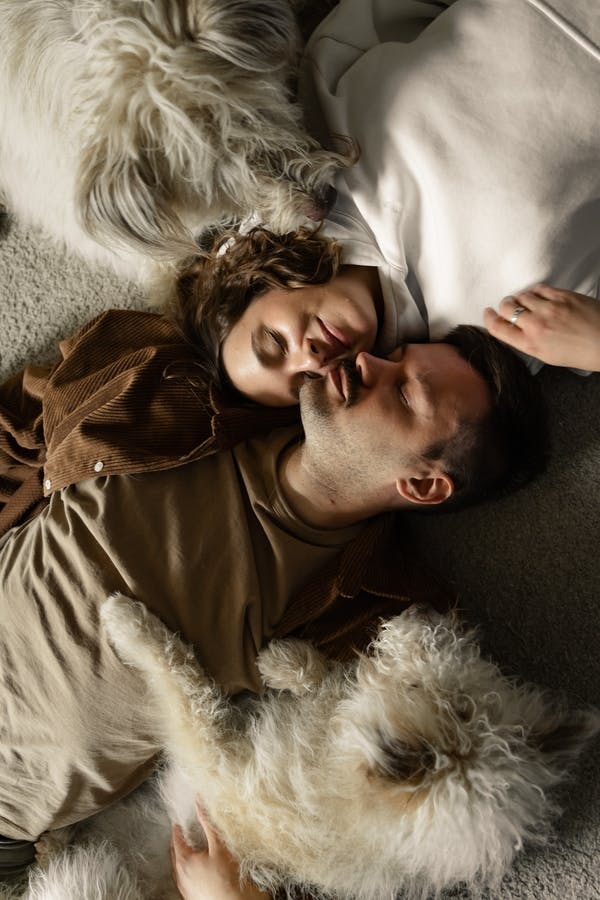 Tips to Shoot Better Couple Photos
Be Organized
Make sure you're organized and know what you want for successful shooting.
To begin, plan your budget.

Second, think about what you'd like to wear.

Finally, pick your favorite couple of photography positions, settings, and props.
Communicate
Once you have decided what you want, tell to your photographer.
Display some of your favorite relationship positions, locations, and props for him to see. You will be able to get on the same page quickly, and they'll be far more likely to capture the type of images you are looking for.
Trust Your Photographer
Make sure you get your photographer's viewpoint and value it. They are, after all, the experts. So not only will they be aware of any issues with your chosen site, but they will also be aware of any better alternatives.
Ask for Prints
Do not forget to get some prints when it is time to order your photos. When they could have a beautiful image on their living room wall instead, many individuals merely acquire the CD and then lose it in a drawer.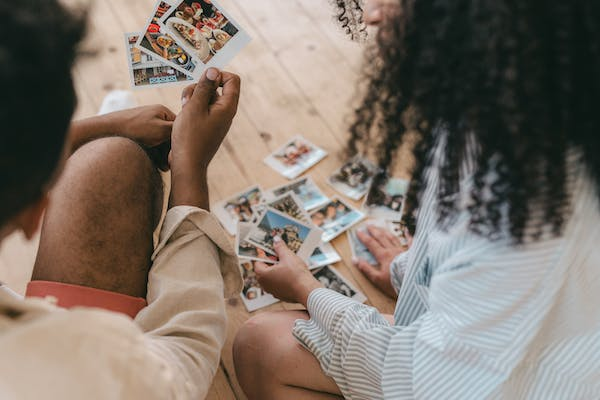 Just go for it
You do not have to do a complicated photo shoot, so keep it simple if you choose. If it is only a short 10-minute session in your backyard with your neighbor, go for it. In your marriage, make sure you are capturing these moments. You will be grateful you did.
Conclusion
Capturing amazing couple pictures is an art, whether you're an expert shooting engagement photos or an amateur looking for great photos.
Creating natural-looking romantic postures is a lot more challenging than it appears. There are numerous factors to consider, ranging from the setting and background of the couple to the rapport you're developing with them to minor details such as flyaway hair.
It will take time and experience to determine which couple positions will elicit the most genuine emotion. Your couples' photography will improve as you experiment with new posing ideas and hints.
Hopefully, this guide will provide you with plenty of inspiration for creating stunning photos and poses that you and the couples you photograph will be proud of and treasure for life!
Gallery
Videos about Couple Poses