Creative directors work in a variety of fields. They work at film studios, magazines, marketing, advertising firms, charities, and private companies as creative directors. Even the White House boasts of a creative director.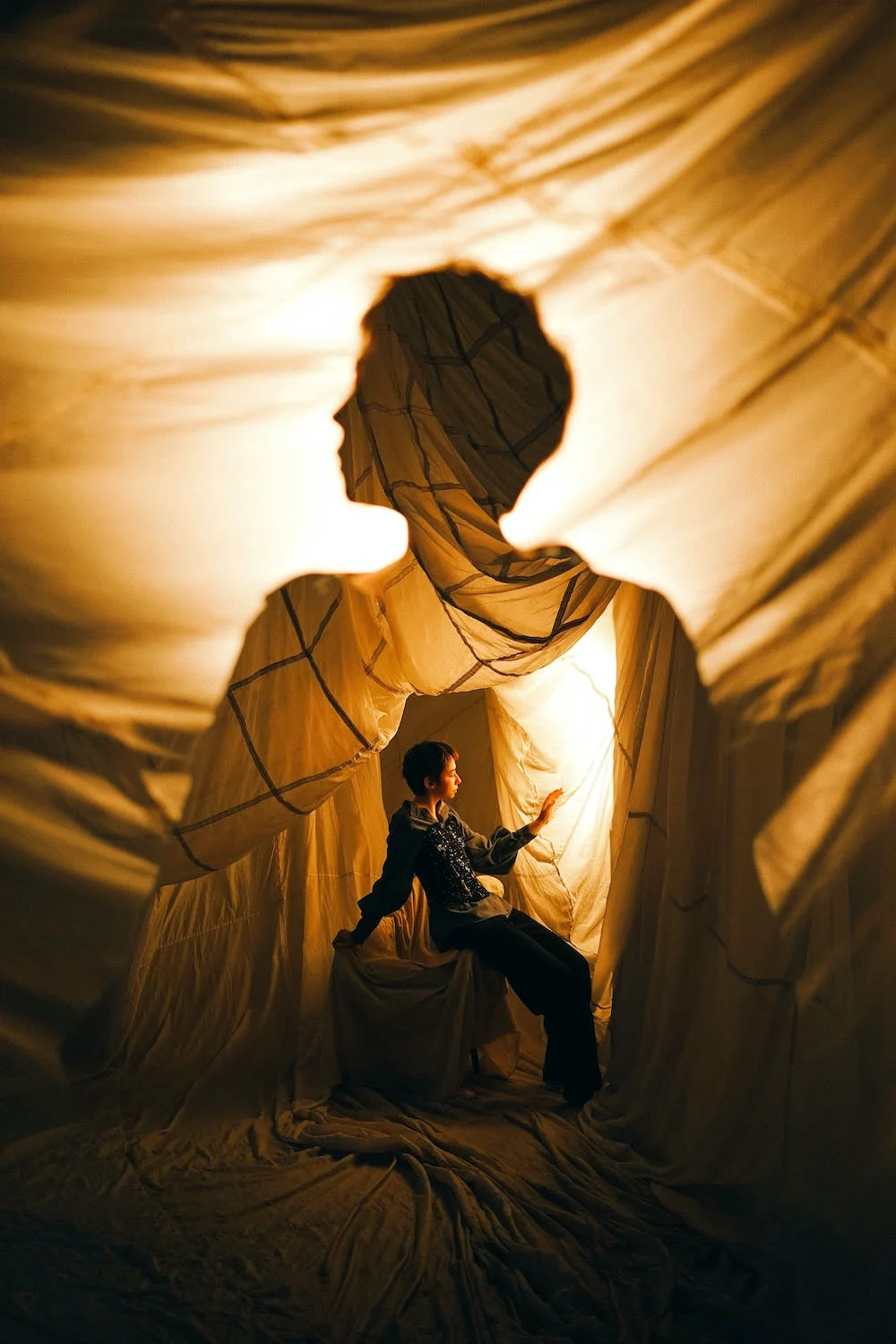 What is a Creative Director?
A creative director's work includes developing and overseeing innovative initiatives from conception to completion. Creative directors set the tone for a company's branding or a film's concept. In marketing, advertising, or creative campaigns, they control the overall vision and narrative. They usually do not become involved in the creative process themselves, instead delegating it to others. Filmmaker Paul Trillo teaches the basics of designing visual effects with a green screen.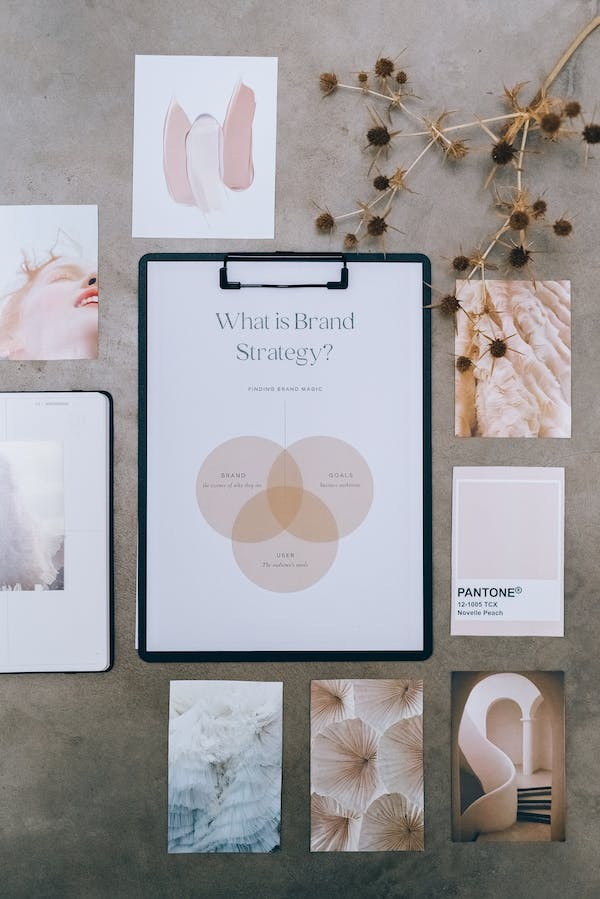 Creative directors engage with clients daily to discuss their needs, organize team brainstorming sessions, manage a budget, oversee creative decisions, and produce projects. Great creative directors will know how to lead and motivate their teams by ensuring that they have the resources to produce their best work.
What Does a Creative Director do?
Skills Needed to Become a Creative Director
An Artistic Eye
Design trends, art history, cinematographic techniques, Illustration, and literary styles are all examples of creative crafts that creative directors should be familiar with. Design thinking and the ability to visualize your ideas are equally essential talents.
Communication Skills
Communication is the responsibility of creative directors with their team, company management, and clients. It's crucial to be able to provide and receive feedback, manage various team members, and effectively express a creative vision so that others can put it into action. In addition, they must be able to make presentations regularly. Therefore public speaking skills are essential.
Experience
You will probably start as a writer, designer, photographer, or similar junior-level creative function before becoming a creative director, and mastering that trade is an integral part of the road. After that, you will need managerial positions where you can polish your communication and leadership abilities.
A Day in the Life of a Creative Director
The Process of Becoming a Creative Director
Get a Higher Education
A bachelor's degree in a creative discipline such as art, marketing, graphic design, photography, or fashion is usually required to study how to become a creative director in fashion or any other field.
A master's degree in visual arts or business management is also an option for some creative directors. Although a master's degree is not needed, it may offer you an edge over other applicants.
Obtain Professional Experience
In creative fields, though, experience trumps education, so you need to get some hands-on experience. This stage is even more vital if you want to become a creative director without a degree.
Before becoming a creative director, you'll need anywhere from five to ten years of experience, and you can start as a graphic designer, photographer, or artist to get creative experience. Begin by applying for an internship, fellowship, entry-level job, or junior position.
While this is the standard progression, don't get too caught up in the details. "Indirect career routes provide a wealth of unique and significant experiences. So don't worry if yours does not match anyone else's—you can do it your way," Nancy Herrmann, creative director of Stark Design and Boutique, a branding and advertising agency, advises.
Build a Portfolio
While other jobs require a CV, a creative director portfolio is more crucial in the creative field. Your creative director portfolio, which will emphasize your skills and previous work, will be requested by all possible employers. Consider your portfolio to be a marketing tool that demonstrates your abilities.
Refine your Skills and Gain Expertise
The finest creative directors are always looking for ways to broaden their horizons, stretch their skills, and find inspiration in unexpected places. "A lot of people can be inspired by the same thing, but your perspective on it, your life choices, where you are creatively, and your own standpoint will make your work stand out." That's what's going to make or break the story, according to creative director Daniel Vosovic.
Networking
Creatives need to connect with other creatives in meaningful ways. Networking allows you to acquire inspiration and learn new approaches from seasoned professionals and maybe hear about or land new job prospects. Connecting on social media sites like Instagram and LinkedIn is a low-pressure, friendly way to network. Still, in-person events like conferences, workshops, and art fairs can also lead to valuable contacts.
Every creative industry has professional organizations that provide information, events, and prize competitions. Although it is not necessary for creative directors to join a professional organization, it can give excellent networking and learning opportunities.
How to Become a Creative Director in 2021
Salary of a Creative Director
According to PayScale, the average salary for a creative director is $88,754. On the other hand, creative directors are said to earn an average of $110,000, according to Glassdoor. According to the US Bureau of Labor Statistics, the average creative director pay in 2019 was $74,420, with creative directors earning $35.78 per hour.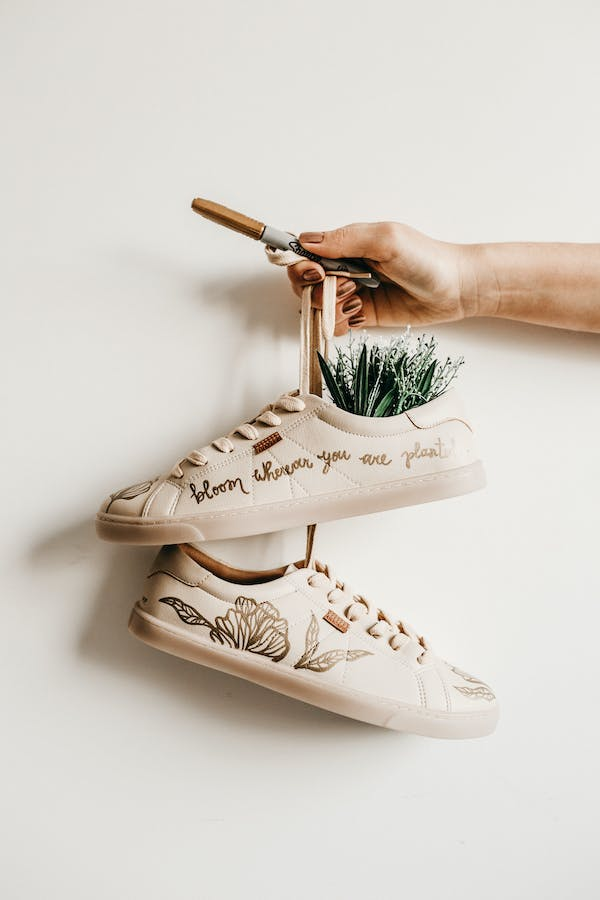 Professional graphic designer Cara Ord shares how to construct and market your creative portfolio.
How to Craft a Portfolio?
If you want to learn how to become a creative director, you will need to create a creative director portfolio, which is an online center that shows potential employers who you are and what you can do.
Include published work samples in areas like photography, design, and videography, as well as case studies that demonstrate the outcomes of your creative efforts, such as improved brand awareness or client testimonials. Include any accolades you've received in your portfolio as well. Also, keep in mind that how you display your work as a creative director is just as important as the job itself. Your portfolio should be a simple, design-forward experience that showcases only your most remarkable work and is easy to navigate. Consider it a visual depiction of who you are as a creative professional, and put effort into nailing down your style.
Becoming a Creative Director Without a Degree
Although most producers and directors have a bachelor's degree, you can become a creative director without one. Master's degrees are common among directors, but they are not required.
Without a degree, you'll need a lot of professional experience in your chosen sector to become a creative director. But, most importantly, a creative vision that is so strong that it cannot be overlooked. "The industry is looking for someone who can break the mold," Hudson explained. "Different talents and voices will help create compelling stories and unique cultures."
Creative Directors in Different Fields
Films
In the film industry, the creative director is known as the "production designer." A production designer is in charge of creating the visual appearance of a film. They oversee a team of employees and are constantly developing new ideas and methods of working. The job is similar to that of a creative director in the video game business. Designers in this sector must generate expressive and innovative concepts and translate them into cinematic content. During the production of a film, a set amount of money is usually split across various departments. To achieve optimal quality in the film art department, creative directors must decide how to divide and use finances most efficiently and effectively as possible. The structuring of sequences and sets once a film begins the shooting process is a good example. It is critical for creative directors to understand what props and effects should be employed and how they should be used across the film's numerous sets and sequences during this process.
Advertising
A creative director in the advertising industry is dedicated to developing various marketing plans and tactics for the firm or client for which he or she has been recruited. Assuming that one is employed by a well-known and well-established organization, the director would work with some sort of creative department or management. In most cases, the creative director would also be the project manager who works directly with employers, and they would be in charge of generating concepts for advertising and other promotional needs for their clients.
Creative directors in advertising are typically promoted from copywriting or art directing positions. It's also common to be familiar with filmmaking techniques. Executive creative directors, sometimes known as chief creative officers, have executive responsibility for the whole creative department, and some even climb to the chairman of a corporation.
Creative directors typically have a background in communication design, visual arts, or animation. Copywriters can have degrees in journalism, language arts, or media innovation or specialize in advertising copywriting while studying communication design.
Music
In music, creative directors are divided into numerous important jobs that make up the total. The individual, the director, must master tasks related to one another in this creative sector. An orchestral conductor is a good example of directing music, harmonizing symphonies, and guiding and directing other musicians in an ensemble. In this perspective, the three jobs are active musician, musical art director, and instructor who teaches and informs society about music.
Gaming
Certain game designers are referred to as "creative directors," "executive designers," or "game directors" due to the rising team sizes and more specialized disciplines in the games industry. A video game company's creative director is typically in charge of product development across several titles and is widely recognized as the company's primary design authority. Peter Molyneux, Sam Lake, Neil Druckmann, and Shigeru Miyamoto are some instances of people whose influence spans multiple projects.
Shigeru Miyamoto.
In this profession, the creative director has a significant role to play. The director must come up with ideas to move a video game project ahead. Many of the director's responsibilities entail collaborating with multiple persons or teams throughout the project or video game production. Cross-functional collaboration between the numerous disciplines involved in game creation is one example. A creative director typically has a bachelor's degree, but in some cases, a high school diploma with a strong emphasis on art, graphics, computer science, and arithmetic may suffice.
Proficiency in computer programming and graphic creation are skills that a creative director in the video game industry may possess, such as outstanding interpersonal and writing skills. Their previous experience in the industry will determine the specific abilities a game director possesses. A creative director, often known as a game director, is not typically an entry-level role, but it can be in a smaller business. This is more prevalent in start-up organizations, albeit one would generally have to achieve that position by demonstrating their abilities and growth over several years.
Fashion
In a fashion house, the creative director is the highest creative job. The creative director does not design clothes; instead, they develop and communicate an overarching concept(s) for a given collection or the label as a whole. The primary responsibility of a fashion creative director is to determine what ideas should be made, what would appeal to the target market, and how the concepts will be applied and distributed in partnership with fashion designers who are in charge of designing the garments and textiles.
Difference Between a Creative Director and Creative Producer
Creative Director
Creative directors will have a background in the arts. They are concerned with all parts of a project for a customer in order to create visual presentations that compel a viewer to take action. Working as a creative director for an advertising agency or a public relations business is common. They could also work for a film studio as part of a team that creates sets, designs backgrounds, or makes costumes.
Job Responsibilities of a Creative Director
From concept to full production, it serves as a connection between upper management and the artistic team. 

Represent the team with clients and deliver presentations as needed.

Fees should be negotiated based on budgetary constraints.

Take the lead in hiring professional talents such as actors, singers, and voice-over artists.

Keep up with the most recent publishing, advertising, marketing, and internet trends.
Creative Producer
Producers that are creative will be at the forefront of any film production. Many independent creative producers collaborate with independent writers, producers, and directors. They usually begin with a script they believe in and then pitch the film's concept to a producer who can assist with financing and distribution. The decision of the director is assisted by creative producers, who then work on the casting of actors and staff.
Develop a script idea with writers that can be made into a film

Work closely with a writer or writers to refine or rewrite a script

Appoint a director and work with them to strategize bringing the movie to life

Negotiate the appointment of talent in front of and behind the cameras

Negotiate screenings in festivals and competitions
Creative Directors Share Their Experiences
Dan Teran, Creative Article, Article
Dan recalls fantasizing about becoming a firefighter when he was younger. "At one point, I also aspired to be President," he continues. Instead, he studied International Politics and Economics with an eye on a political career. After a brief job in political consultancy, he relocated to New York to work as a paralegal in the battle against environmental crimes, even considering law school.
He couldn't help but become engaged in both the art and startup worlds as he spent more time in his new home city. "It all just kind of made sense" when he heard about Artisicle, which united his two newfound hobbies.
As Creative Director, he is in charge of all marketing activities and all of the website's creative material. He also handles artist recruiting, onboarding, and site visits, essentially assisting new and seasoned artists in their professional development.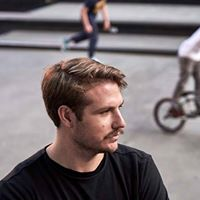 Dan Teran, Creative Director of Artsicle.
Anthony Sperduti, co-creative director, Partners & Spade
I am in charge of a brand's creative vision, as well as its style, feel, and tone. The true aim of a creative director is to have a point of view and a distinct vision that can be conveyed clearly. It's difficult to direct creative undertakings via committee.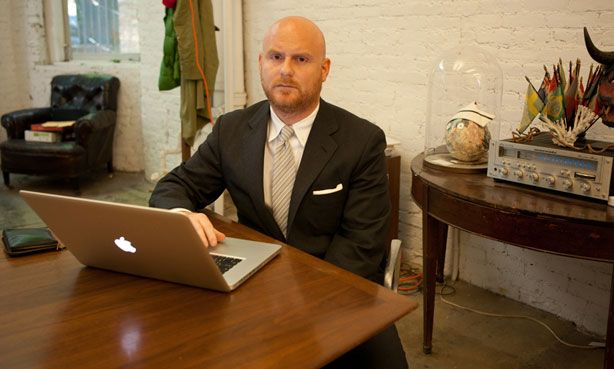 Anthony Sperduti, co-creative director, Partners & Spade 
Guy Duncan, Global Group Creative Director, Coca-Cola
A creative director at Coca-Cola must have a powerful and clear creative vision for their business. In terms of function, they are in charge of four critical stages of content development: briefing on the content, spotting a great idea and shaping the content, and protecting and navigating it toward production and activation in our global markets. I oversee our roster of agencies on the brands while also being open to developing ideas from a variety of sources, including: 
Direct from creative partners (directors/photographers)

Co-creating with fans 

Partnering with other creative sectors.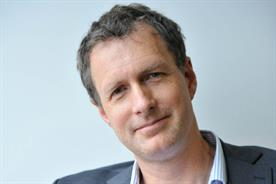 Guy Duncan, Global Group Creative Director, Coca-Cola
I primarily deal with art directors, copywriters, and developers, and my goal is to motivate them to work as hard as they can to produce the finest work possible. I make certain that when we present work to clients, we are presenting the best work possible. When I try to explain what I do, I'll occasionally bring up Don Draper and Mad Men. Being a creative director is similar to that, but without smoking, drinking, or cheating.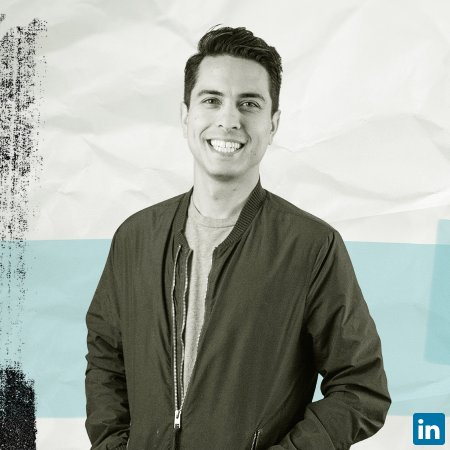 Andrew Lincoln, Creative Director, Crispin Porter + Bogusky.
Lisa Bright, Creative Director, Iris
Bright was the brains behind Jeep's Portraits, the year's most talked-about Super Bowl campaign, which had more than 12 million views on YouTube and won the Clio Creative Bowl's Best Ad of the Big Game award. She also worked on Clearasil Ultra's choose-your-own-adventure-style digital campaign and led the global makeover of mobile carrier "The People's Operator." It is all quite impressive.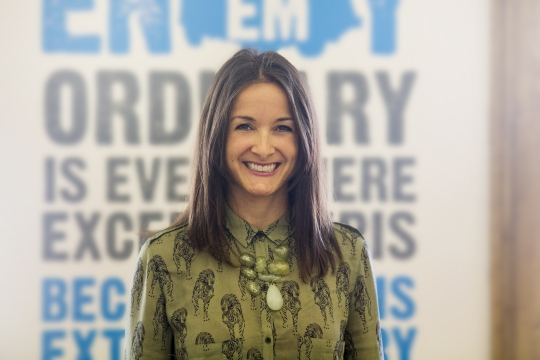 Karen Costello, EVP and Executive Creative Director, Deutsch
For the 2016 Grammy Awards, Costello collaborated with Target to make the first-ever live music video with Gwen Stefani. She was also the creative director for Target's Star Wars campaign, and she recently completed a documentary-style shot for Angel Soft honoring single mothers on Father's Day.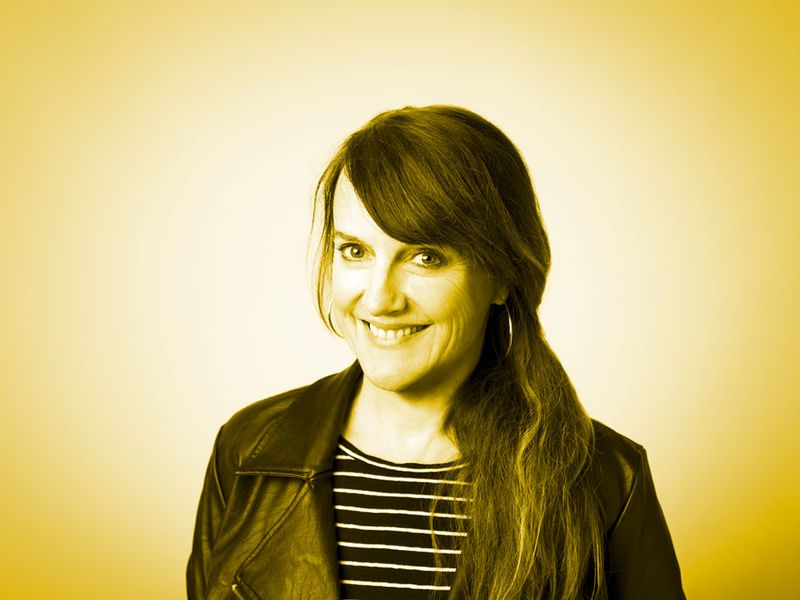 Famous Celebrities as Creative Directors
Justin Timberlake was signed as a creative director for Bud Light Platinum.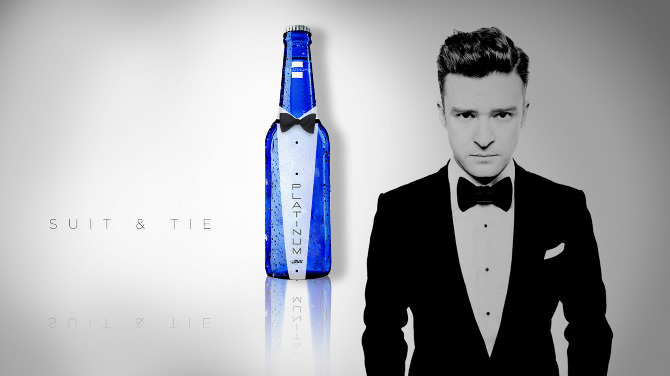 Justin Timberlake, Creative Director, Bud Light Platinum.
Alicia Keys was also signed for a similar role at BlackBerry.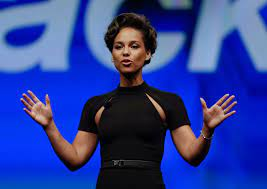 Alicia Keys, Creative Director, BlackBerry.
The famous singer, Lady Gaga was also appointed as a creative director at Polaroid.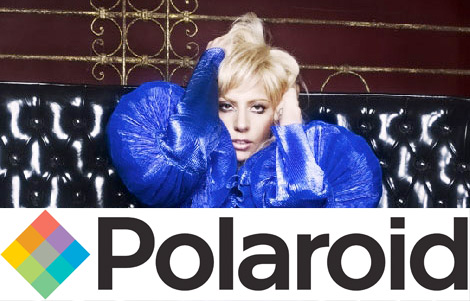 Lady Gaga, Creative Director, Polaroid
The star rapper Will.I.am was also given the job by the tech giant, Intel.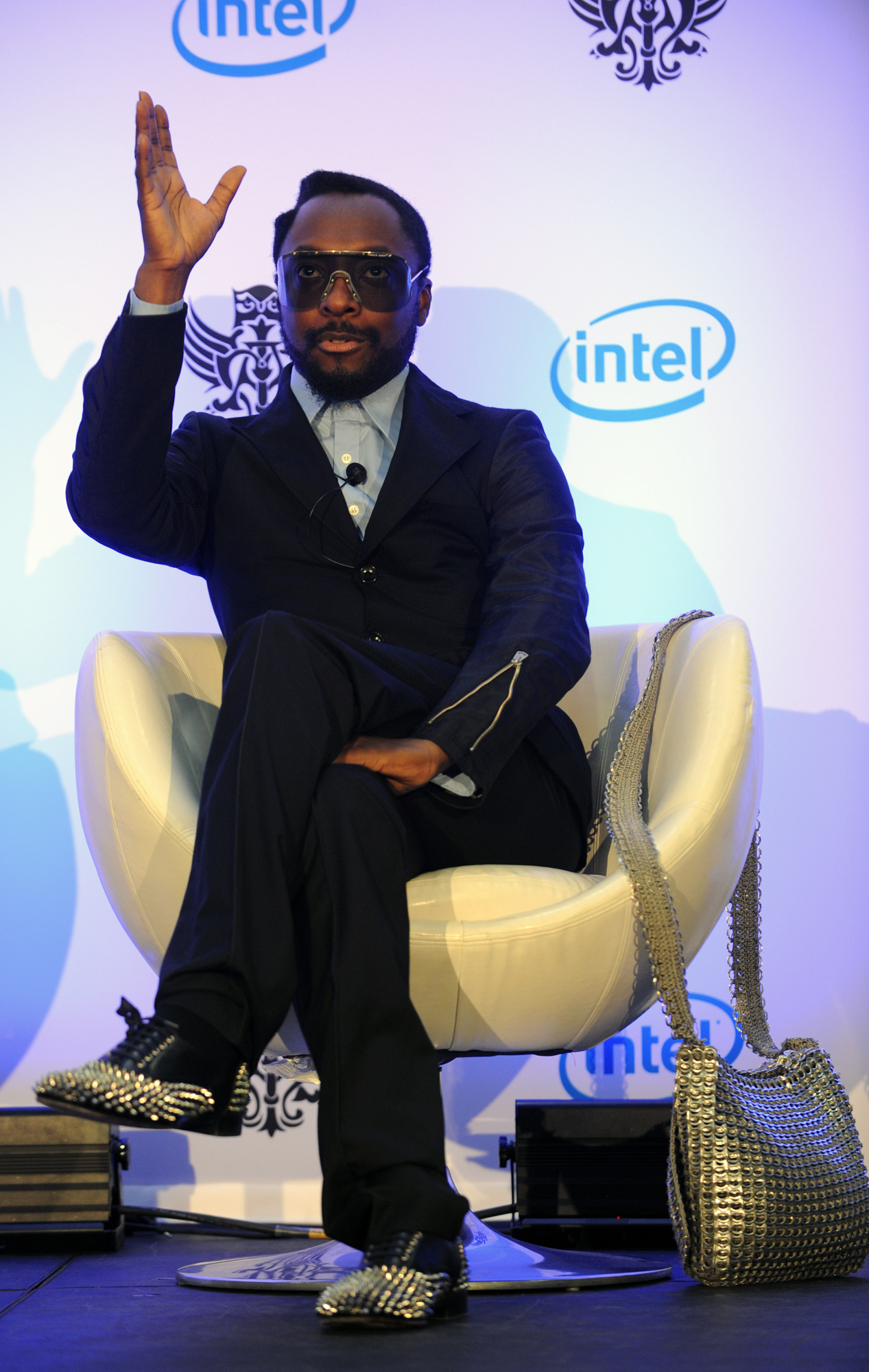 Will.I.am, Creative Director, Intel. 
Conclusion
To sum it up, a creative director's goal is to keep a project's look and feel consistent, whether it's an ad campaign, a fashion line, a video game, or a magazine, by making sure the visuals, messaging, and offering interactive and motion designs are all on point. A creative director also handles client relationships and creates budgets and timetables.