The Creator Economy is a software-enabled economy that enables creators to profit from their work. Twitch, Substack, OnlyFans, Lightricks, YouTube, Instagram, Collection, Spotify, TikTok, and Patreon are examples of creative economy software platforms.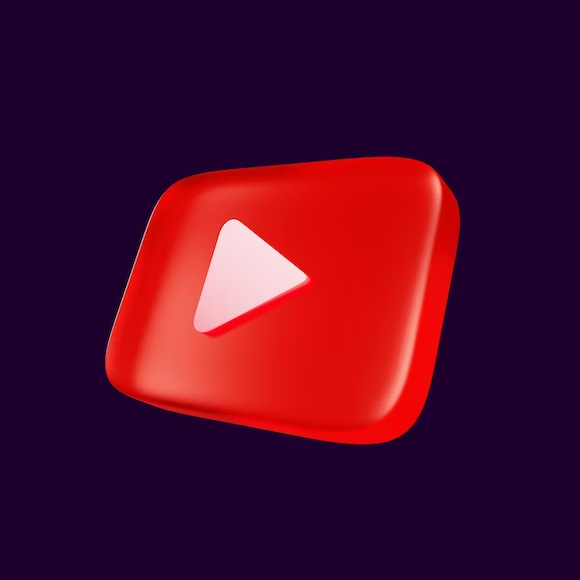 For decades, "big media" ruled the entertainment and journalism worlds. What the majority of us read, watched, and listened to was controlled by a small number of corporations. We should be hired by one of these media conglomerates, or at the very least appear in their stories, to contribute to the conversation. Instead, we watched pre-recorded television shows, listened to radio spots, read newspapers of journalists following their editors' commands, read books and magazines from major publishers, and spent evenings at the movies, viewing pictures distributed by a few studios.
Role of the Internet in the Creator Economy
The internet has revolutionized everything. The decentralization of media occurred in a subtle, almost insidious manner over time. We were able to enjoy a variety of stuff. More crucially, traditional media firms do not own much of this content. It will mean a lot if it is written, spoken, or shot by regular folks like us. As a result, we earned the confidence to create material independently. People are now content to consume the material that we create and distribute without the necessity for traditional businesses. This looks like the era of the creator economy, which is vastly different from previous generations.
Playbook of the Creator Economy
Different Stages of the World Economy
We lived in an industrial economy a century ago. It was the manufacturing era, and individuals made money by exhibiting their physical prowess in some type of factory. Most individuals made a living by creating "things."
By the 1950s, we had evolved into a consumer economy. People were looking for new ways to spend their money after experiencing a slump and a second World War. People started earning money by providing services to others. People wanted a broader range of "things" from around the world. Therefore trade became more globalized. Traditional media, particularly television, promoted the latest and best and frequently urged people to spend more on consumer items to keep up with popular culture.

However, with the advent of the internet, we joined the information economy. As a result, much conventional employment disappeared due to technological advancements, particularly in manufacturing and, in time, services. This spawned the creator economy, in which people found a way to make money online by selling their skills, hobbies, and interests.
How does the Creator Economy function?
The Creator Economy does not entirely correspond with the invention of the internet. It took a long time to realize the internet's full potential. Indeed, it corresponds to Web 2.0, a period in which the internet's fundamental paradigm shifted. People discovered other potential uses, such as social media and video sharing, and ceased using them solely for gathering information and storage purposes. The Creator Economy arose out of Web 2.0's myriad opportunities for people to express themselves online.
Revolution in the Creator Economy
Are People Following Their Passion Because of the Creator Economy?
In many ways, the creative economy consists of people doing their jobs. It enables people to gain expertise in their areas of interest. A generation ago, you could have had to work in a regular shop, office, or factory. Now, you can go home at night and follow your favorite leisure activity. You may have clandestinely desired to take up a professional career in your favorite pastime. Quite a few musicians, actors, and sportspeople succeeded in their dreams. 
Many more people can now earn through their hobbies. No one would have guessed that you might make a living by sitting at home playing computer games and commenting on your moves. How many novice writers believed they could earn money from their profession, or how many adolescents thought they could make money by filming funny videos in their backyard? Two decades ago, a generation was thrilled by the antics of the Jackass gang, oblivious to the fact that their future sons and daughters would be uploading similar films to wider audiences simply by using their phones.
Influencers and the Creator Economy
Creator Economy has paved the way for a new type of celebrity. Modern superstars are no longer the leads in a high-profile TV show or the current film stars at your local theater. Instead, they're the adolescents or twenty-somethings who upload humorous videos to YouTube or the Fortnite gamers who live stream their progress throughout the night. Young people who lip-synch to their favorite video clips on TikTok have the same fame as musicians whose music is played on the radio.
Content creators are the new celebrities. But, not surprisingly, many of these people are also influencers sharing a special relationship. There is, however, one caveat. The term "influencer" is frequently thrown around and misapplied, especially in the mainstream media, which they tend to hijack.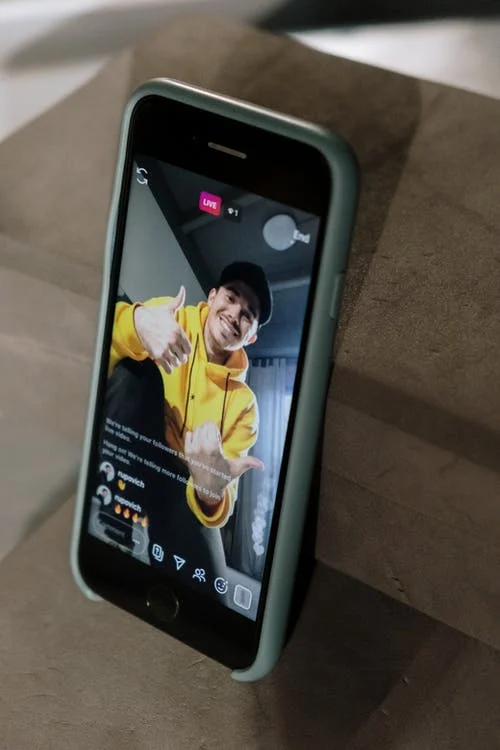 An influencer is someone who possesses the following qualities:
Due to their authority, knowledge, position, or relationship with the audience, influencers have the power to influence others' purchasing decisions.

Influencers have a dedicated following in a particular specialty with whom they interact frequently. The size of their niche's topic determines the extent of their following.
Not everyone who claims to be popular on the internet is an influencer. Like other good content providers, an influencer must build an authentic audience in their niche.
On the other hand, younger generations look to these content providers as influences. They ignore the classic movie and television stars since they don't have time to go to the cinema or watch scheduled television. Instead, they'd be captivated by Ryan Kaji, a nine-year-old who makes YouTube videos in which he critiques his toys.
Ways the Creators Earn Money
The internet has carved numerous paths for creative people to make money online. Musicians, filmmakers, writers, and other content creators can all put out their innovative concepts to an audience who will appreciate them. In addition, new niches have emerged, such as Live Stream gaming and podcasting.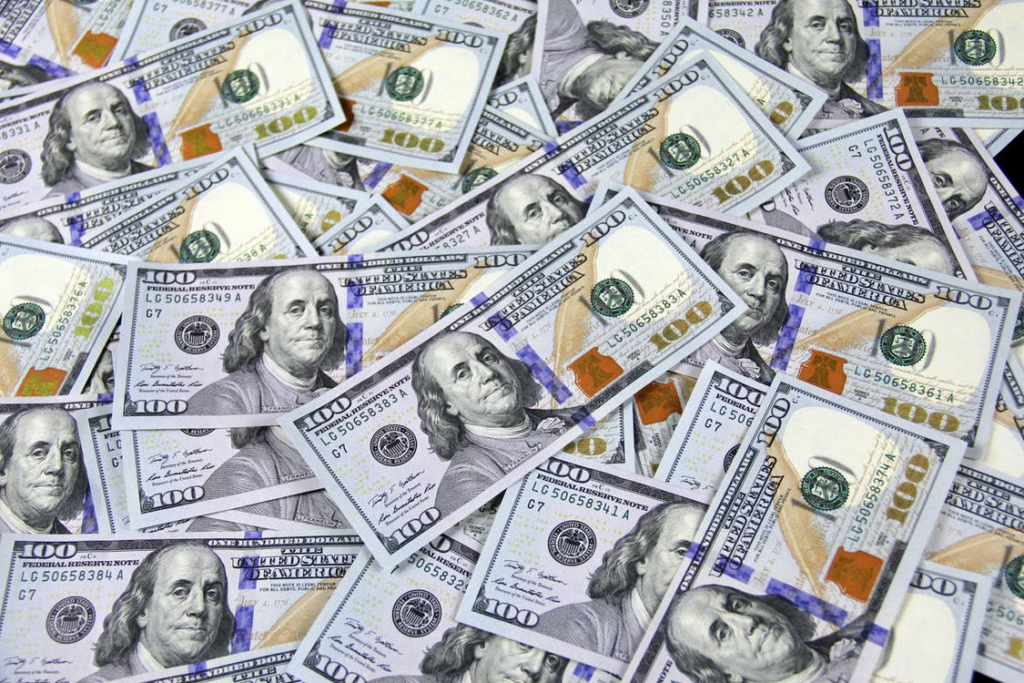 If you wanted to make a living from your artistic activities in the past, you had to work with established publishing corporations, film companies, or record labels. Now, without the help of managers or long-term contracts with "Big Media," creators may generate money on their own.
You may now sell your creative talent online through various markets. The apparent options are:
Other platforms, such as:
There is no one-size-fits-all manner for creators to make money online, but they share earnings with the platform they use in most situations. So, if you're a well-known Medium blogger, for example, you may make money from the subscription fees that Medium collects. But then, you split the cash with Medium and other famous bloggers.
If you enjoy arts and crafts, you are likely to create items that you can sell on Etsy. which charges three sorts of fees to sellers:
Fees for each listing are 20 cents.

A transaction fee of 5% of the listing price is charged per sale.

Etsy Plus costs $10 per month as a subscription.
Etsy merchants can then keep the rest of the revenue from their craft sales as profit.
Popular YouTubers can earn a percentage of the advertising money by running commercials on their channels. Then, you split the revenue with all of the other creator marketplaces.
Start-ups in the Creator Economy
Fitness Industry
Podcasters
Writers
Gaming Industry
Live Streaming 
Musicians
Course Educators

Influencers in the Creator Economy
Content Creators in the Creator Economy
E-Commerce and Merchandising Industry
Management & CRM Tools
Creators in the Crypto and Finance
Over the last decade, many of these companies began as start-ups. These verticals are thought to have originated on Craigslist. Craigslist used to be an all-encompassing marketplace where people could advertise their specific services and attract consumers. There was just enough room for one platform at the time. However, as the Creator Economy grew, there was enough demand for these services to justify the construction of various specialized, often niche platforms.
Welcome to the Creator Economy
Followers Need to be a Successful Creator
You do not need millions to be a successful creator. Neither you need millions of dollars, consumers, clients, and admirers. Instead, you require thousands of loyal fans to make a living as a craftsperson, photographer, musician, designer, author, animator, app maker, entrepreneur, or innovator. They will drive 200 miles to see you perform; they'll buy your book in hardcover, paperback, and audiobook formats; they'll buy your next figure before seeing it; they'll pay for the "best-of" DVD edition of your free YouTube channel, and they'll come to your chef's table once a month.
You can probably make a living out of their purchases, irrespective of any other sales you make if you can establish a following of 1,000 of these "super fans" who each spend $100 each year.
You could be discouraged by the millions of followers some of the more well-known influencers have. In comparison, your following may be insignificant. That doesn't matter, though, provided you have enough "super fans."
Having more admirers just by numbers isn't noteworthy. You must have followers/customers who spend money on your goods or service. You'll need fewer "super fans" if you can charge greater fees. For example, if your loyal fans can bring in $1,000 per year, you only need 100 of them to make that six-figure revenue you desire.
Why Creators Need Only 100- True Fans?
Live Streaming has Given Birth to New Opportunities
After a few tests as far back as the 1950s, personal video gaming entered its infancy in the distant days of the personal computer (the 1970s). Pong, the world's first arcade video game, was released by Atari in 1972. In 1975, they published a home version of the game. Yet, most games were single-player affairs back then, with some eventually expanding to two or even four players. However, even back then, you were confined to playing with pals who were physically there in the room with you. As a result, games were inherently private. If you were skilled enough to draw observers, the largest audience you could have would be standing in an arcade watching you.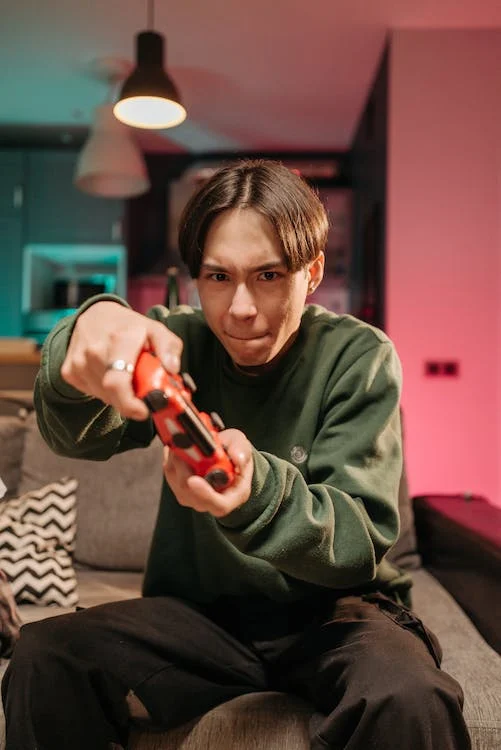 This system has now been altered. Any gamer can create a Twitch account and live broadcast their games. The majority of these streamers compete in multiplayer games with individuals from all over the world. While there are a few streaming superstars, most users are regular people who enjoy playing in public. They might not even be competent players. Despite this, they have millions, if not billions, of viewers. Why? Because people are enthralled by their games. More often than not, viewers are drawn to their commentary and self-analysis rather than their ability to play the game.
The Future of the Creator Economy
Role of Social Media in the Creator Economy
Social media have propelled the creator economy. It creates marketplaces for creators to make a living. Successful creators also use social media to establish a following before sharing their latest works.
An adult in the United States spends 38 minutes per day on Facebook. 16-24-year-olds spend three hours per day on social media. In 2019, internet users' average time spent on social media was 2 hours and 22 minutes per day. That is a lot of time spent on social media, and it means that artists have a lot of opportunities to market their work to relevant, targeted audiences.
YouTube, Twitter, Instagram, Facebook, TikTok, and other platforms are heavily related to social media. These platforms rely on algorithms to determine what someone will view. As a result, advertisers on these platforms reach a larger audience than those that opt for an organic approach.
Social Media and the Future of the Creator Economy
Social media, on the other hand, necessitates content. People are needed to upload posts, photographs, videos, and other media to the platforms. As a result, they make it simple for the finest creators to profit from their work, usually through a revenue-sharing model like the one mentioned above.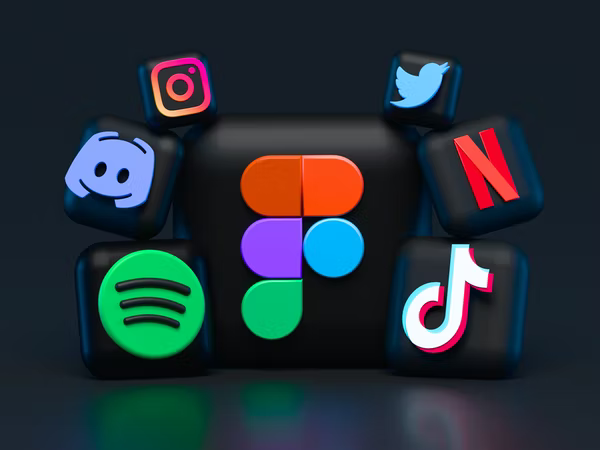 Does the Creator Economy Have Cracks?
The creator economy is a marketplace where "dogs eat dogs." Some people, primarily influencers, perform spectacularly and earn extensive money. But on the other hand, most people make relatively little money. This is because they fail to build a large enough following to obtain economies of scale. For instance, only the top 3% of YouTube creators earn more than $17,000 per year in advertising revenue, which requires an average of 1.4 million monthly views.
At the very least, YouTube splits ad revenue. Pinterest, Twitter, TikTok, and Snapchat, among many others, do not. On these platforms, creators must find new ways to make money, such as influencer marketing or sponsorship arrangements. Some creators receive a portion of ad money from Facebook, but just a handful.
However, this does not imply that the creator economy is broken. On the contrary, it has prompted people to develop new ideas. For example, sites such as Patreon have sprung up to make it easier for creators to make money and ease the exchange of funds.
The creator economy is the ultimate means for gifted people to express themselves while earning money. It is, however, developing, and just as changes in technology and society left old music corporations in the dust, platforms that don't treat creators fairly may find themselves relegated to Wikipedia's history section.
How did the Creator Economy Start?
When people realized the true power of the internet, the creative economy was born. Because of Web 2.0, when the internet's underlying paradigm shifted, people now have more options to express their opinions and feelings online, which has aided the growth of the creator economy. Social media has fueled the creator economy. It provides platforms for creators to sell their items and establish a following.
Pros and Cons of the Creator Economy
One of the key advantages of the creator economy is that it allows people to pursue their passions. Thanks to the creator economy, you can now make money from your passions. 
The biggest disadvantage is that only a handful of people make money. So, you should also think about influencer marketing or sponsorship partnerships if you want to be successful.
How to Become a Successful Creator?
Kevin Kelly claims that to make a career as a craftsperson, singer, designer, photographer, or writer, you only need 1,000 loyal followers. You can be successful even if you don't have millions of admirers. True admirers will purchase everything you produce. So, if you can build a following of 1,000 devoted fans who each spend $100 each year, you'll be able to make a living without selling anything else.

How to Become a Successful Creator?
How can Creators Monetize their Content?
Thanks to the internet, there are numerous opportunities for creators to generate money online. Podcasting, live-streaming, eBay, Etsy, Tumblr, Amazon Publishing, WordPress, Twitch, Mixer, Instagram, YouTube, TikTok, and Pinterest are just a few means and outlets. While there is no one-size-fits-all approach to making money online for creators, they share earnings with the platform/marketplace most of the time.
What is Meant by an Influencer?
Due to their authority, education, or relationship with the audience, an influencer has the power to influence others' purchasing decisions. They have a dedicated following with whom they interact frequently. Their niche will determine the size of their audience.
Conclusion
It's no wonder that the creator economy is developing, with social networks investing billions in artists and marketers spending so much time dealing with them. So, the next time you wonder why you're reading yet another article about influencer marketing and the creator economy, you'll know why: who controls the social sphere? Without a doubt, influencers make the most out of the creator economy.