The concept of a deep-focus shot is explored in this article, and filmmakers may choose to employ it to enhance their films. But what is a deep-focus shot, exactly? What effect does it have on the scene?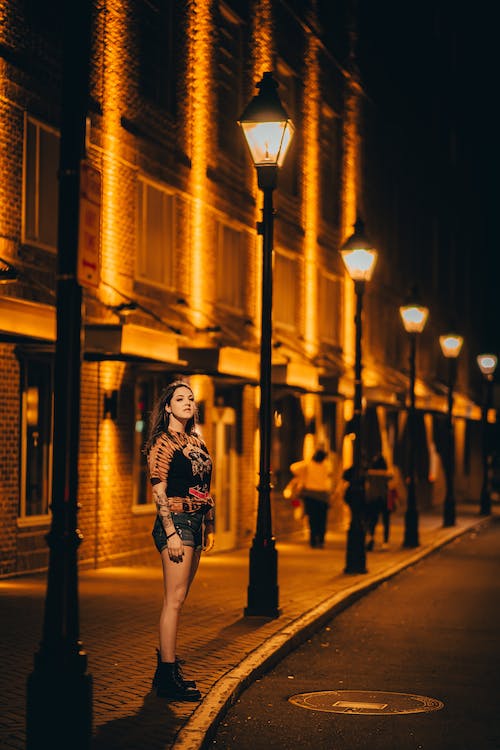 What is Deep Focus?
A wide depth of field is used in deep-focus photography and cinematography. The front-to-back range of focus in a visual, or how much it seems sharp and clear, is called depth of field. The foreground, middle ground, and backdrop are focused through deep focus.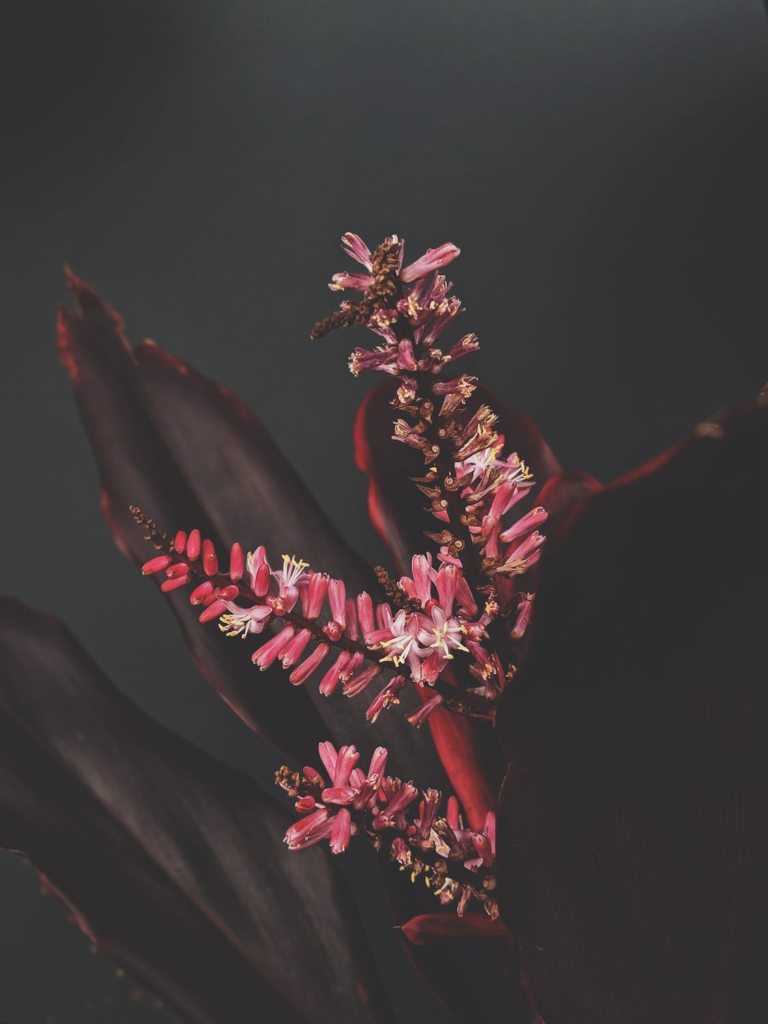 A narrow aperture is usually used to establish deep focus. However, as a camera's aperture controls how much light enters the lens, obtaining deep focus necessitates a bright scene or a long exposure. In addition, a wide-angle lens sharpens a more extensive section of the image.
You can use optical methods (split-focus diopter) or blend two or more images to create the illusion of deep focus. The aperture of a camera lens determines the depth of field. Shallow focus is the polar opposite of deep focus, in which the image plane in focus is exceedingly shallow.
Why do Directors Use Deep Focus?
Directors use deep focus in scenes with significant activity in both the front and background of the frame. As it involves placing performers, props, and set pieces at substantial depth, this type of staging is referred to as "deep space" or "deep staging" by directors. A director should capture a sharply focused image for this shot to succeed. Such sharpness will be possible with a deep focus shot.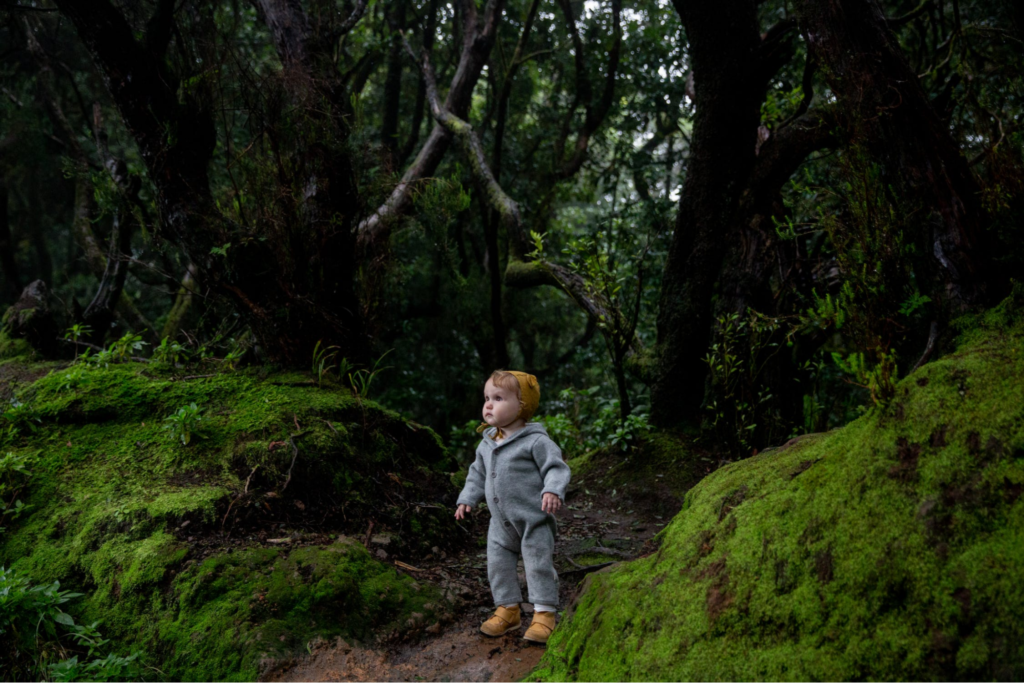 How to Use Deep Focus?
With the following camera modifications, you can achieve deep-focus shots:
Massive Depth of Field
The distance in a photograph where objects appear to be in focus or have acceptable sharpness is known as depth of field. A broad or deep depth of field will focus on a greater distance.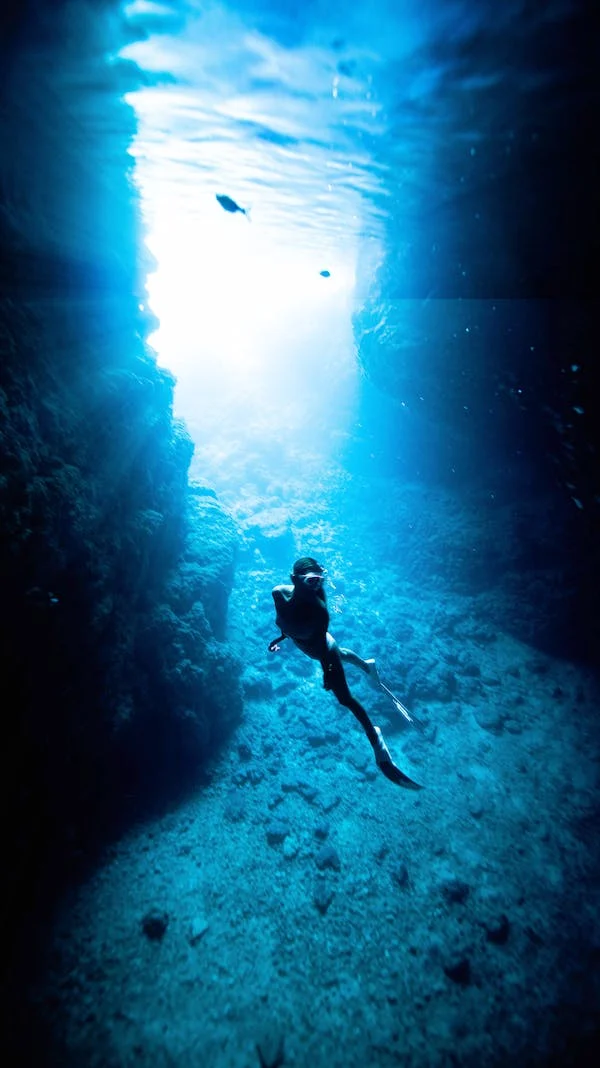 Tiny Aperture
An aperture is a hole in the middle of a camera lens that allows light to pass through to the image sensor on a digital camera or the film strip on a film camera. As a tiny aperture permits less light to reach the sensor, you can achieve a greater depth of field.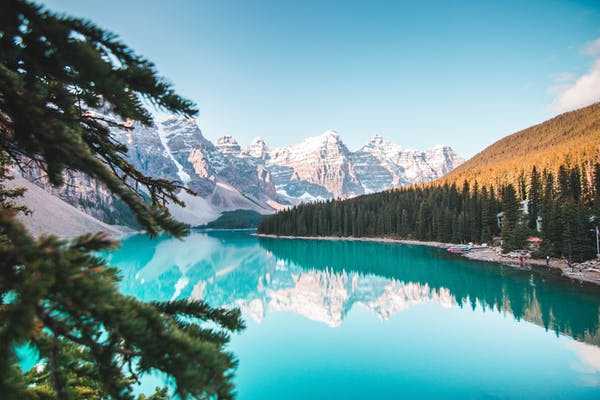 Tiny Camera Sensor
A camera sensor collects incoming light when the shutter opens. As smaller sensors allow for shorter focal lengths, cameras with smaller sensors have more expansive depths of field.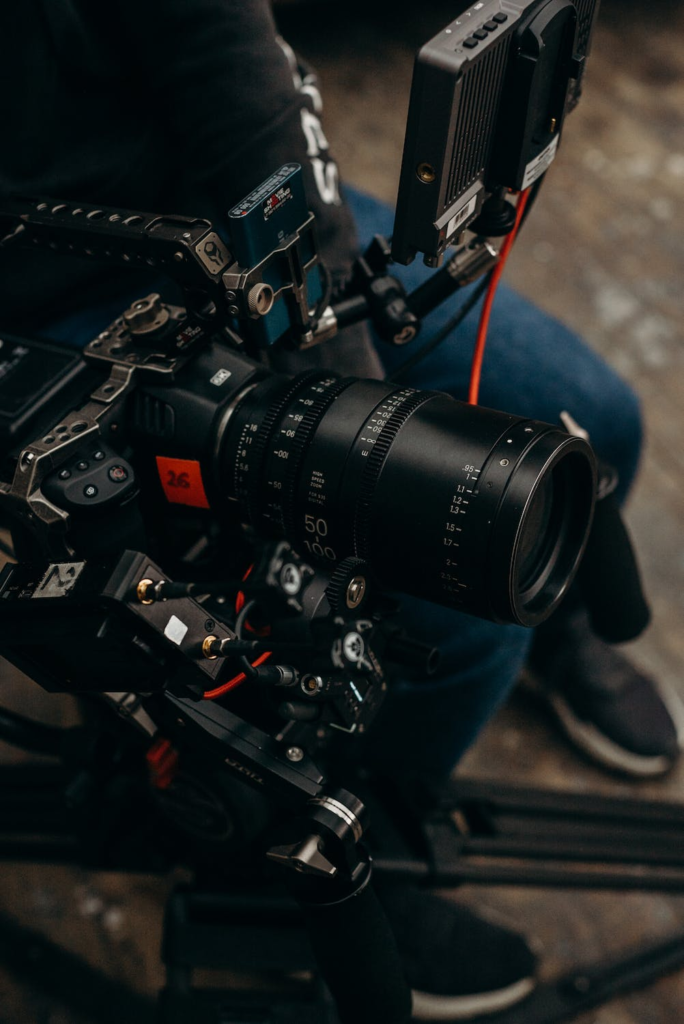 Small Focal Length
The focal length of your lens is the distance between the point of convergence and the image sensor. Wide-angle lenses have a shorter focal length, allowing a giant field of view and a deeper focus in one image.
It is worth noting that these factors are intertwined. For example, you may create a somewhat deep focus by combining a short focal length lens with a bigger camera sensor or a broader aperture; or you can merge the short lens with a smaller sensor and narrow aperture for an even deeper focus.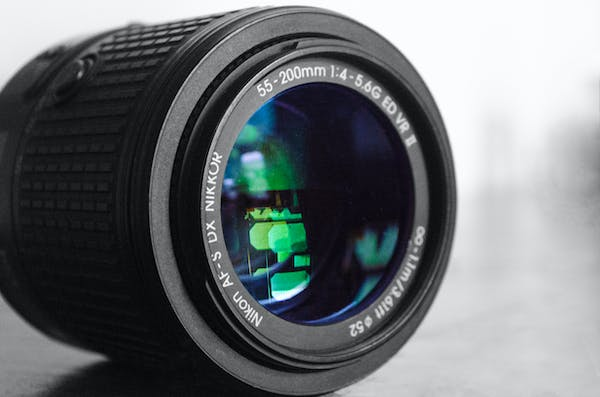 Examples of Deep Focus – Movies
Citizen Kane (1941)
Welles' most renowned film—and, by extension, his most famous usage of the deep focus shot—is Citizen Kane.
A fast search reveals several YouTube essays and scholarly papers regarding Charles Foster Kane's childhood flashback sequence. A younger version of Charles is seen playing with snow through the window in the backdrop of this image. We do not simply see what's going on within the room, thanks to cinematographer Gregg Toland's use of deep focus; everything outside the room is also plainly visible.
This use of deep focus is particularly brilliant since it connects the film's central question and its conclusion: Who/what is Rosebud? Welles' use of tight focus isn't limited to Citizen Kane. He utilized it in almost all of his films. Take note of how precise the details of everything in the shot are the next time you view one. Observe how a character maintains steady focus as they wander toward the back of a set—or even leave the room entirely.
Many movies have the characters fade into a blur for a more "cinematic" effect, which seems simple and inconsequential. However, your attention is not diverted away from the character by keeping them visible (which may hint at an important plot point).
Mank (2020)
 In his Oscar-winning historical drama Mank, director David Fincher learned significantly on deep focus in homage to Orson Welles. Fincher imitates Welles' iconic cinematography in telling the less-known biography of Herman J. Mankiewicz, who penned Citizen Kane. This refers to more than just black-and-white film grain. In every way imaginable, cinematographer Erik Messerschmidt evoked the aesthetics of Citizen Kane, including deep focus.
As a result, when we see Gary Oldman pacing the magnificent, tall buildings, he is entirely visible and in sharp focus, much like Welles himself.
Atonement
The regal shot is not only completed in one shot—with no edits—but it also extensively uses deep focus. The fundamental objective of this picture is to depict how various guys spent their final days on the Dunkirk beaches. Some of them play football, get drunk, and sing at the bandstand together. It is a lovely scene, full of compassion and emotion, but it would not have worked well if the depth-of-field had been shallow.
Consider what would happen if cinematographer Seamus McGarvey shot five minutes of meticulously choreographed action, only for half of it to be lost in blurriness and challenging to comprehend by viewers. We would be bored to tears since the moment would have lost all of its punch.
Django Unchained
There's one setting in Quentin Tarantino's Django Unchained that he kept in complete focus throughout the film: the plantations. The owner of Candyland plantation is one of the film's antagonists, played by Leonardo DiCaprio, and serves as a crucial backdrop in this modern Spaghetti Western.
It is where Django's (Jamie Foxx) wife is forced to work before being blown up in a Tarantino-style finale. But, of course, before this, there was "Big Daddy's" plantation in Tennessee, which is just as bad.
Cinematographer Robert Richardson shoots from the end of the long road leading to the entryway whenever we're exposed to these grand-yet-terrifying scenes. The whiteness of the structure pierces the countryside, asserting its dominance over the land and the people who work it.
Anytime a scene occurs on the porch, the viewer is treated to glimpse the grounds in the background. Meanwhile, the white men pour drinks and look over their property while the enslaved people keep toiling below.
Django Unchained Deep Focus Scene
Darjeeling Limited
Wes Anderson, like Orson Welles, shoots most of his films in deep focus. However, it is rarely mentioned because his filmmaking style is dominated by the different use of symmetry, birds-eye shots, and whip-pans.
None of these, however, would work nearly as effectively if cinematographer Robert Yeoman had not filmed them in deep focus. The element of deep concentration is what allows the other cinematic choices to shine.
This entry will focus on Darjeeling Limited, although we find the same principles used in any Anderson film. The scenery and design of Darjeeling Limited play an essential role in the story. As a result, it is only natural that it is always in focus.
The bright hues of Indian culture must be respected and celebrated in the story of three brothers embarking on a journey across India. The brothers' quest for self-discovery is guided by the rites, arts, and practices of Hindu temples and Christian convents, which fill the screen with stunning architecture, set pieces, and nature. 
Gravity
It is crucial to be able to view space in any film, not simply the inside of a spaceship. It is much more crucial for a picture like Gravity, which is essentially about the nothingness of space.
Dr. Ryan Stone (Sandra Bullock) drifts around the atmosphere as the only surviving crew member on the Explorer space shuttle, trying to communicate with Earth.
It would be tedious to watch Bullock's face clank around a metal container for 90 minutes, as lovely as she is. Thankfully, owing to director Alfonso Cuarón and cinematographer Emmanuel Lubezki, we have magnificent views of the universe in the background.
When Ryan becomes caught in parachute lines, Matt Kowalski (played by George Clooney) detaches himself from his tether to save her. The Earth looms big behind them as they spin about in zero gravity, each cloud and continent exquisitely detailed from hundreds of miles away.
Examples of Deep Focus – Filmmakers
Many great directors have created stunning deep-focus pictures.
Sergio Leone
In films like A Fistful of Dollars and The Good, the Bad, and the Ugly, the master of spaghetti westerns used deep focus to depict wide landscape scenes.
Alfred Hitchcock
From Dial M for Murder to The Man Who Knew Too Much to Psycho, the suspense maestro preferred to stage people on faraway planes, necessitating deep-focus photography. 
Alfred Hitchcock's Cinematography
Brain de Palma
For his film Blow Out, de Palma used a device known as a split-focus diopter (often reduced to split diopter), which facilitated wide shots to focus on a foreground object on one side of the frame, as well as a background object on the other side of the frame. Although a split diopter does not produce proper deep focus, it does allow for the same level of detail in a director's staging.
Brian De Palma's Signature Shot
Deep Focus vs. Shallow Focus
Shallow focus requires shallow depths of field, long focal length lenses, and large apertures. Short focal lengths, tiny apertures, and wide depths of field are required for deep-focus photographs. Shallow-focus images typically have highly defined foreground figures and fuzzy backgrounds, making them ideal for close-ups and quick pictures with limited visual appeal. Deep focus shots are more visually effective because they pull the viewer's attention to all corners of a well-staged shot.
Conclusion
Deep concentration is a challenging cinematic technique since it necessitates close attention to the minutiae of the mise-en-scene and makes focusing the audience's attention on essential information in a scene more difficult. In recent years, the trend in cinema has been to move away from deep focus and toward shallow focus. When done correctly, as in the films of Jean Renoir and Orson Welles, deep focus gives the impression of viewing an entire universe and examines the interplay of time, movement, and space in a way that only cinema can.
Gallery