Fashion designers create all of the apparel and accessories sold worldwide each year. Fashion designers research fashion trends, create all clothing and accessories, cut patterns, choose colors and materials for clothes and make-up, and supervise the final execution of their designs. They set the trend for some period drawing the fashionista's attention locally and globally.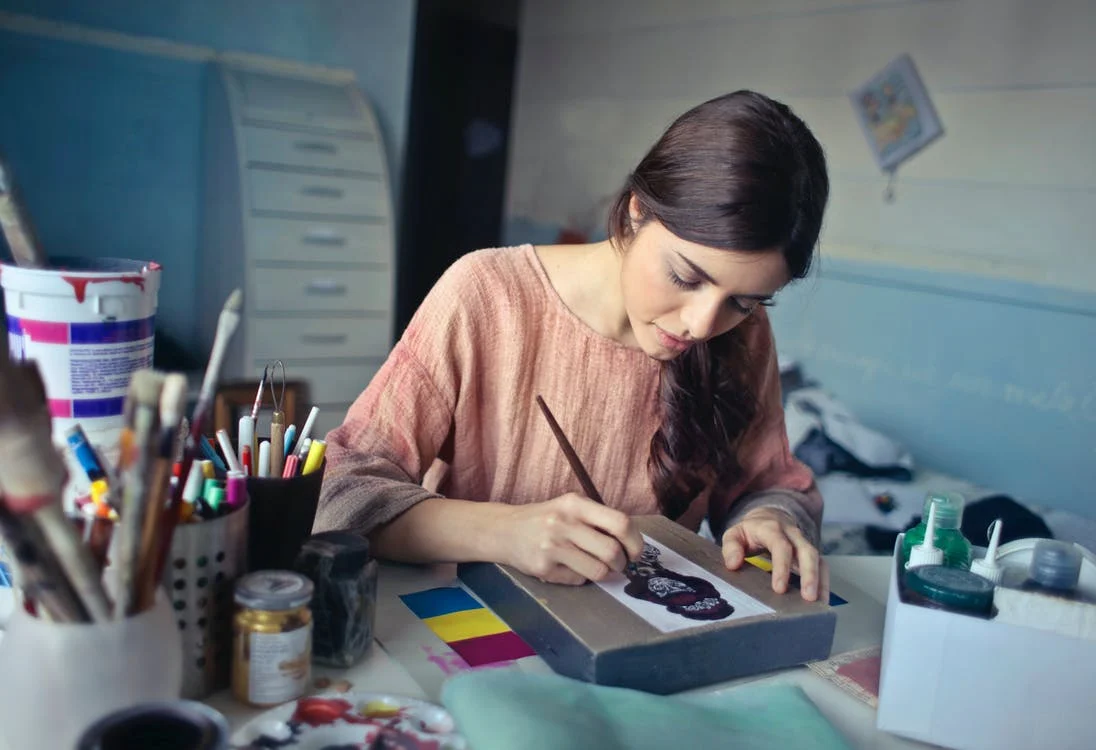 Fashion designers originate and supervise the complete creation task of forming articles of clothes, from idea to final product. Essentially, this program commences when designers develop a notion and turn it into a drawing. They then determine parameters such as the garment's measurements, color, and fabric and build a design based on their findings.
Fashion designers include anyone from world-renowned fashionistas who create luxury fashion gowns to artists who develop ready-to-wear clothing. Fashion designers have a unique position in the world. Their talent and vision not only influence how people appear, but they have also significantly impacted the social and cultural milieu.
How to Become a Fashion Designer
So What Do Fashion Designers Do?
Outfits and accessories are created and designed by fashion designers. They might specialize in Haute fashion, ready-to-wear clothing, widespread clothing, sportswear, formal wear, accessories, or shoes.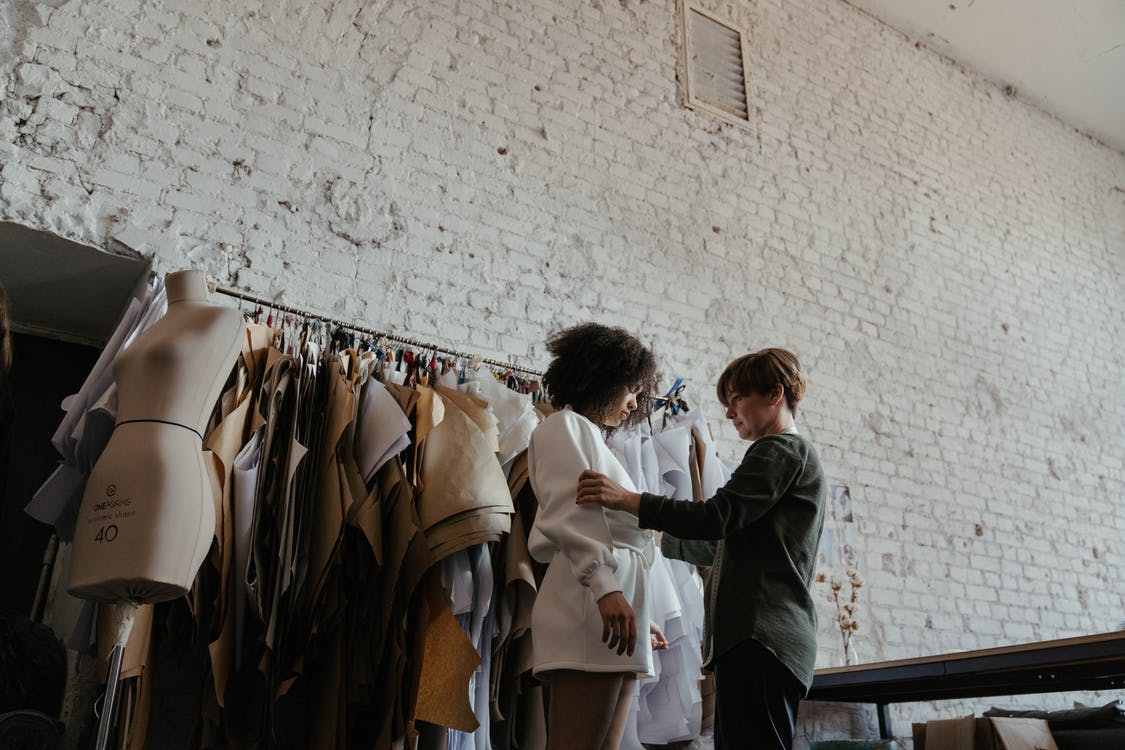 Designers examine fashion trends to generate innovative designs. They frequently use design tools to make items and work on projects with designers. Fashion designers begin a design project by sketching, evaluating textiles, and creating a prototype. Some designers develop exhibits or fashion lines highlighting a particular concept or trend. Then, they make items for fashion weeks in New York, Paris, Milan, and London. Other designers work for big businesses, pitching concepts to creative directors and designing seasonal ranges. Designers also join hands in working with people like stylists, patternmakers, costume designers, seamstresses, magazine editors, etc.
Many designers master marketing and commercial skills in addition to fashion. Experience in fashion merchandising assists designers in getting their creations into retail establishments and marketing their work to clients.
The History of Fashion Designers

Charles Frederick Worth is often regarded as the "Father of Haute Couture." In 1846, he launched his couture firm in Paris as an Englishman.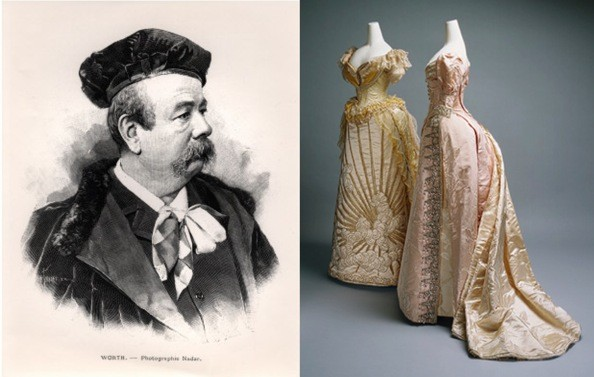 Alongside Worth, the Callot siblings, Jeanne Paquin, Jacques Doucet, and Jeanne Lanvin, are among the earliest contemporary fashion designers compared to preceding generations of fashionistas. For over a century, Paris was the hub of international fashion, with French couturiers establishing the styles for Europe and the Western world. Then, however, World War II upended Paris's position as the uncontested fashion capital.
During the war, with Paris under Nazis, American designers and producers were shut off from Paris' fashion authority. As a consequence, American designers began to gain more prominence. For example, Claire McCardell, renowned as the "American Look" designer, took inspiration from the traditional clothes of industrial and rural laborers.
Other American designers with successful careers were Hattie Carnegie, Vera Maxwell, Bonnie Cashin, Anne Klein, and Tina Leser, who helped shape the creation of sportswear that suited the informal American lifestyle. As fashion became a massive business in the postwar era, the designer's position evolved. Fashion designers are increasingly collaborating with retail buyers to assess consumer trends and lifestyle needs, particularly in the United States. Designers were affected by customer demographics when creating designs for specific customer profiles. Designers traveled to businesses with their latest work in a trunk for sales activities known as "trunk displays."
Customers were able to preview and reply to the designer's new collection, as well as purchase clothing, using this easy and low-cost marketing strategy. In addition, many designers, including Bill Blass, used trunk exhibitions to garner clients, earnings, and a rising name.
What Does it Take to Be A Fashion Designer?
Is Fashion Designing a Good Profession?
It is among the most sought-after jobs in the world. As an incredibly creative field, it can allow you to merge cultures, go from traditional to contemporary dress, and even experiment with color themes! Every attire has a story to tell, and you can be the one to tell it!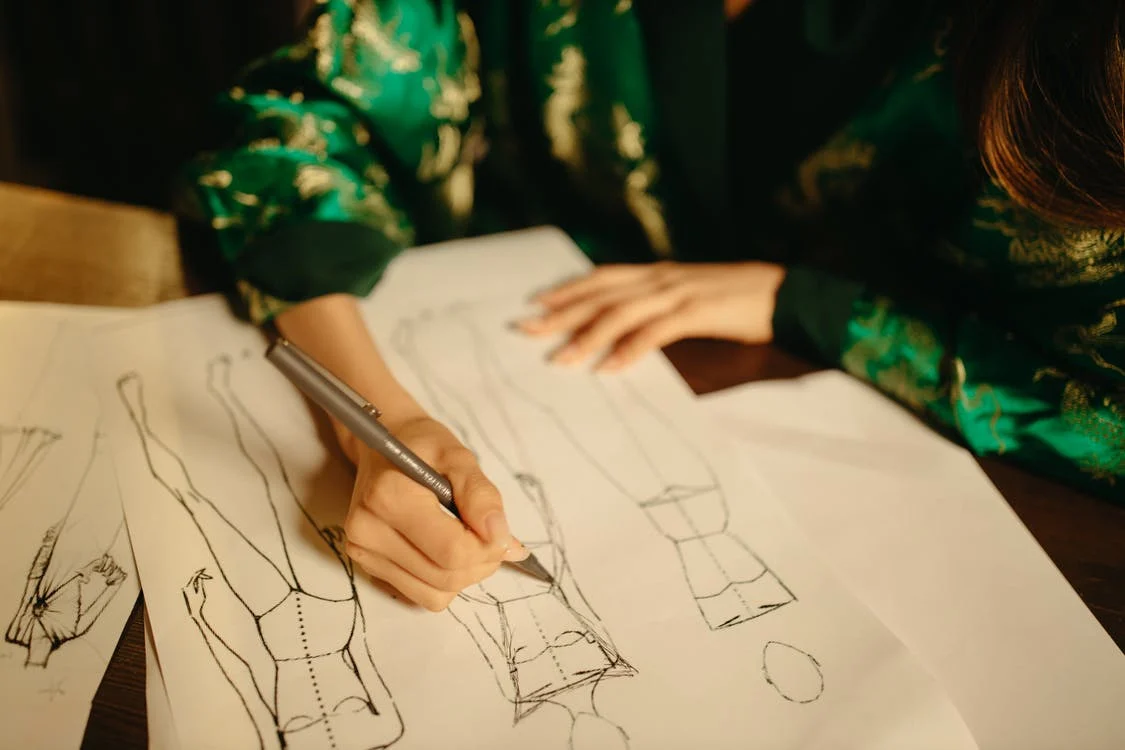 A job in Fashion Designing will provide you with the most satisfaction.
You may build your brand from scratch if you are your boss.
It will alter your perspective on the world because the domain is full of creativity and excitement.
On practically every product, the business will give you a significant margin.
The profession allows you to gain recognition for what you accomplish.
Clients might come from anywhere, so you will have numerous opportunities to travel worldwide.
Prepare to tackle a wide range of tasks at a single workplace.
If you pursue a career in fashion design, you may also have the opportunity to meet superstars and other people who share your enthusiasm for fashion design.
Is Pursuing a Career in Fashion Worth It?
Top Fashion Designer Qualities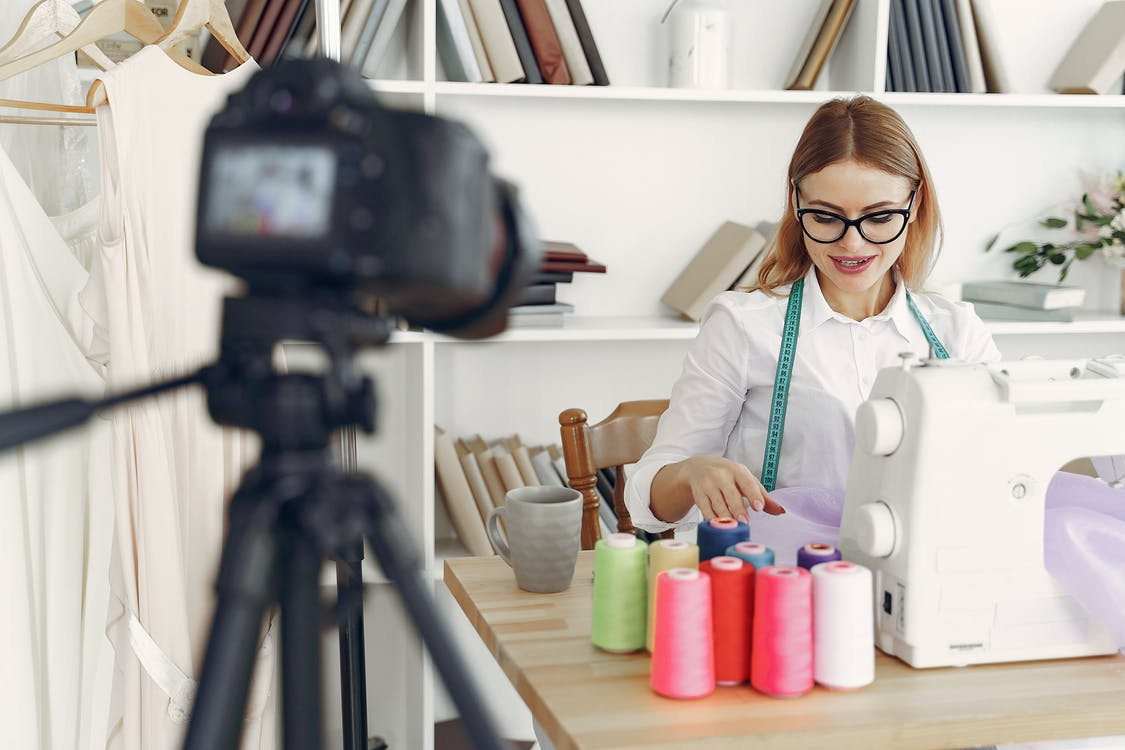 Business Skills
To keep within their budget and advertise their products, a great fashion designer must have excellent business skills.
Excellent Communication Skills
Designers must communicate their directions and expectations to everyone associated with getting their vision to life.
Competitive Drive
Designers must be prepared to push themselves and constantly seek to stay one step ahead of their competitors since the fashion industry is so competitive.
Originality
Designers must continuously develop unique and inventive ways to make their garments stand out.
Creative Ability
Designers must be skilled sketch artists to communicate their ideas properly.
Personality
All designers require the ability to see which fabrics and colors will complement a garment.
Excellent Sewing Ability
Designers should be able to construct the outfits they make correctly.
Team Player
A successful fashion designer understands how to work with each advertising and production team member.
Latest Fashion Trends Savvy
The ability to predict the following fashion trends can help any designer stay on top of their game.
Excellent Visualization Skills
Great designers can imagine an item of clothing and communicate that concept to others.
Computer Knowledge
Fashion designers must be conversant with computer-aided design (CAD) applications and any graphic editing software that might assist them to better their designs.
Ability to Make Decisions
Working on making the proper design modifications and decisions will be critical to your success.
Be Detail-Oriented
Fashion designers must have an eye for subtle color changes and other elements that can make or break a design.
Top 10 Classic Fashion Designers
Steps to Becoming a Successful Fashion Designer
While being a fashion designer appears to be a complex process, it can be broken down into a few basic steps:
Learning Sewing Techniques

Sewing is the foundation of garment construction. As a result, as a budding fashion designer, you must practice your sewing talents. Understanding techniques simplifies your sketching. You will also cope with the structure of various fabrics and work with them. Several of these elements inadvertently influence the designs. If you look closely at the work of particular designers, you will see a trademark stitch, style, or method. That comes with practice, experiments, research, and a thorough understanding of the subject. Spend a lot of time as a beginner practicing this talent; it will help you as you progress.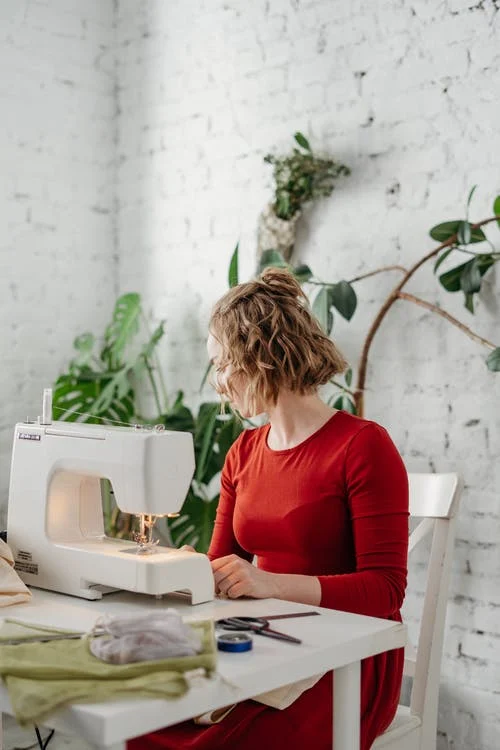 Learning Design Skills
Developing a great collection and designing clothing requires bringing several crucial components together.
The first significant step in this procedure, and the skeleton for developing the outfit, is sketching. Make a rough sketch initially, which is an excellent place to start. Also, writing it down is not the same as visualizing it! On the other hand, it's the only way you'll be able to experiment, so be prepared to sketch a lot.
The next significant thing is to choose the material and what it is you want to make out of it. Patterns and prints might be inventive and futuristic, but they can all fail miserably without the appropriate colors and hues. Every color has a million different tints, and nailing the right tone is an art in and of itself. You'll need a keen eye for detail. That is why, in an extensive collection, the designer selects a subject and thoroughly plays with each hue and pattern. It's a delicate balancing act.
Pursuing a Degree Program
The first step you may take to realize your goal of becoming a fashion designer is to obtain the necessary education. A degree program can help you hone your talents. An Associate's or Bachelor's degree in fashion design includes subjects such as the world of fashion, figure sketching, computer-aided fashion design, and knowledge of design that will help you build a solid foundation for your career in the area of fashion design.
Choosing a Niche
Every fashion lover wants to manufacture haute couture as a novice and believes that manufacturing expensive clothes will earn them a break. However, this is not the case—quite the contrary. Plus, there's more to life than haute couture; markets have expanded exponentially, and if you're talented, you can open up an entirely new dimension. So, as you proceed through your fashion designing course/internship/career, choose a specialization based on your interests. Here are your options:
Haute Couture– Designed-to-measure or haute couture began when each clothing or dress was made for a specific client. Fabrics, colors, technique, and fit are given special consideration over pricing. Only the most opulent members of society had exposure to haute couture designers. However, things have changed, and the pool of available talent has grown. Haute couture is more widely known now, from fashion parades to retail locations and red carpets. Even while every fashion designer desires to get there someday, it is not a good first step. However, if you persevere, you will eventually arrive.
Mass Production – This is the total opposite of haute couture. These clothes are accessible in mass and for everyone and are also reasonably priced. Big businesses and their design teams select a particular model, kind, or pattern that is popular then and machine-make the garments. Again, a viable business model because there are a more significant number of possibilities that cover the comparatively low cost of manufacturing.
Pret-a-Porter (Ready-to-Wear) – Ready-to-wear, a hybrid of the two, is the next big trend in the fashion business. As a result, the designers that show their work at shows, runways, and red carpets produce identical high-quality outfits in smaller quantities. These costumes are one-of-a-kind but ready-to-wear.
Creating Your Portfolio
A portfolio describes your work and allows you to show off your skills to potential employers. It also includes examples of your creative talent and skills. Students must work hard to build their portfolios, beginning with their first project in a degree program.
Keeping Up to Date
Fashion trends vary frequently, and if you want to be a renowned fashion designer, you must stay up with them. Recurring subscriptions to publications and fashion magazines can assist you in accomplishing this. In today's world, fashion design as a field necessitates specialized requirements. Therefore, to pursue a career in fashion design, it is critical to grasp the industry and the "how."
Understanding Your Target Market

Recognize the demographics and intended audience. You should be aware of this even before starting your collection. Put yourself in the shoes of your intended audience and consider what you might desire from a brand. That's a terrific place to start, making the process less laborious. Working in conjunction with underlying issues is what distinguishes you. Some of it is learned theoretically, while the remainder is learned via experience.
How To Become A Successful Fashion Designer
A Fashion Designer's Job Description
The chief responsibility of a fashion designer is to develop garments, footwear, or accessories. They keep up with fashion trends to help them determine a design that would appeal to shoppers. After deciding on a theme, they sketch out an original idea, enter it into a computer design tool (CAD), and fine-tune it as they go. A team will often collaborate on a prototype design and utilize models to assess how the design will look.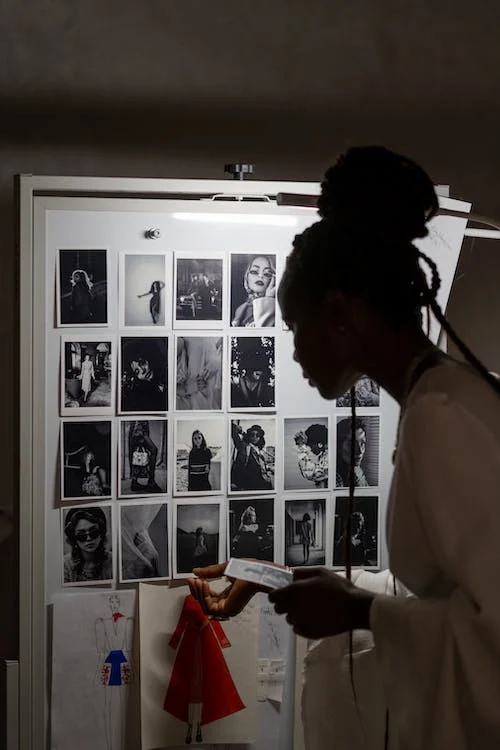 Most fashion designers, especially those working for a firm, must review and approve. If the design is accepted, it is made and sold to consumers. A design creation typically takes six months of planning and management before the project is accomplished.
Fashion designers typically work long shifts, and wholesalers or manufacturers hire around 25%. Typically, these companies sell clothing and accessories to shops or other marketers for dissemination to individual storefronts, catalog companies, or online retailers. Many are self-employed and specialize in personalized clothing.
Fashion designers frequently visit factories and trade shows to collect fabric samples and keep up with fashion trends. Many people get their artistic ideas from their surroundings, travels, and other civilizations. This is a competitive sector, and you must be willing to relocate, as per the Bureau of Labor Statistics. The majority of occupations are in New York or California.
Salary of a Fashion Designer
Fashion designers earn a median yearly salary of $77,450. The median pay at which half of the workers in a specific occupation earned more and half earned less. The lowest 10% made less than $37,480, while the finest 10% made more than $130,870.
Median Annual Salary: $67,420 ($32.41/hour)
Top 10% Annual Salary: More than $135,490 ($65.14/hour)
Bottom 10% Annual Salary: Less than $33,910 ($16.30/hour)
What is a Fashion Designer's Salary?
Fashion Design Programs
Various institutions and colleges worldwide provide multiple programs for people interested in pursuing a career in the industry.
Diploma Programs Following the 10th
Diploma in Fashion Styling
Diploma in Vogue Fashion Certificate
Diploma in Design for Fashion and Textiles
Courses Following the 12th Grade
Bachelor of Science in Fashion Designing
Fashion Technology Bachelor's Degree
Bachelor's Degree in Fashion Design and Technology
BA Hons in Fashion Design and Production
Design and Fashion Management Bachelor's Degree
BA Hons (Fashion Journalism)
BA Hons (Fashion Design & Creative Direction)
Master's Degree Programs
Master of Science
Sustainable Fashion Design Master's Degree
Master of Fashion, Clothing, and Textile Design
Fashion Collection Management Master
Styling, Image, and Fashion Communication Expert
MA Fashion Design Technology
The Best Institutes and Colleges
To help you in your research, we have listed some of the most outstanding colleges and institutes around the globe that you should consider:
THE BEST FASHION SCHOOLS IN THE USA: top 5 fashion Design Universities.
Working Environment

Many fashion designers work for wholesalers or clothing companies that make clothes and accessory products for retailers, with the majority of employers based in New York and California. Self-employed fashion designers operate in their studios, creating high-fashion products, custom-made or one-of-a-kind apparel, and some self-employed designers have clothing brands.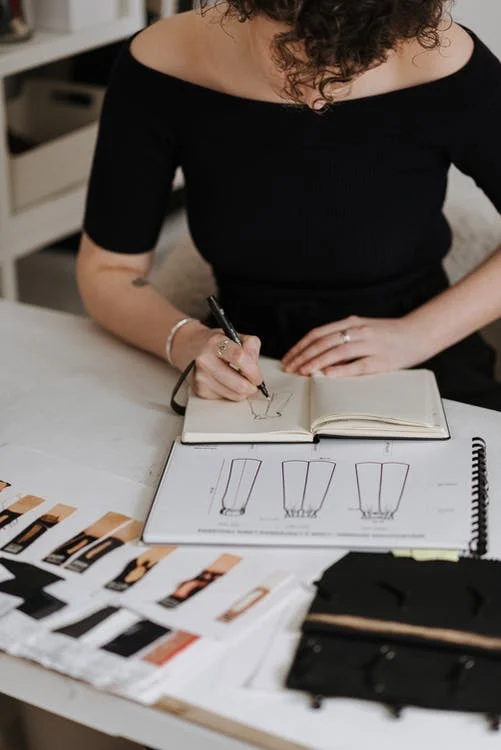 Conclusion
What are you waiting for? Now that you understand how to become a fashion designer, it is time to pursue your dreams. Fashion design is one of the most popular job paths, and it takes a creative mind. Therefore, if you are enthusiastic about knitting garments, enjoy sewing, watch fashion shows, and want to launch a fashion revolution, now is the time to make your dream a reality. We hope that our ultimate guide has provided you with a general overview of the subject. Finally, all you have to do is carry out your action plan. Decide on a niche, choose the type of customer you want to serve, and then create your imprint in the fashion market.