Fictional characters and fiction have always been a part of our lives undeniably. Fictional Characters form an impactful impression in human lives, although they get dissolved in our busy lives. We grow up listening to stories with characters that do not exist, but their morals do. Some call fiction imaginary, while fictional characters reflect the human race's morals, psychology, philosophy, beauty, love, and religion.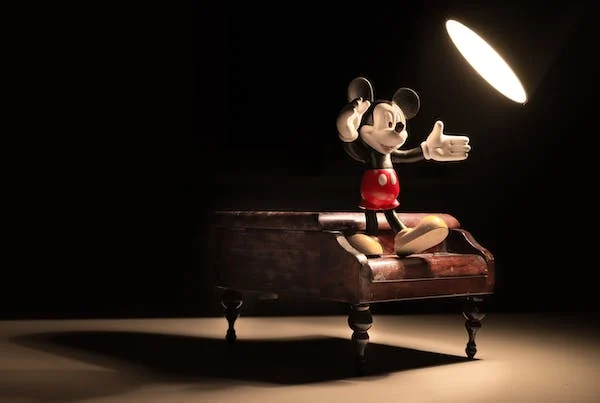 What is fiction?
Fiction describes an imaginary event or person in novels, stories, or screenplays that don't exist. Fiction is a fabrication of imagination or creative thinking but can be based on a true story or an actual person. In simple terms, fiction is storytelling that weaves together the different elements of truth in cultures and society. However, this is a creative world, and fiction is an art. Constructing this art of fiction is called worldbuilding.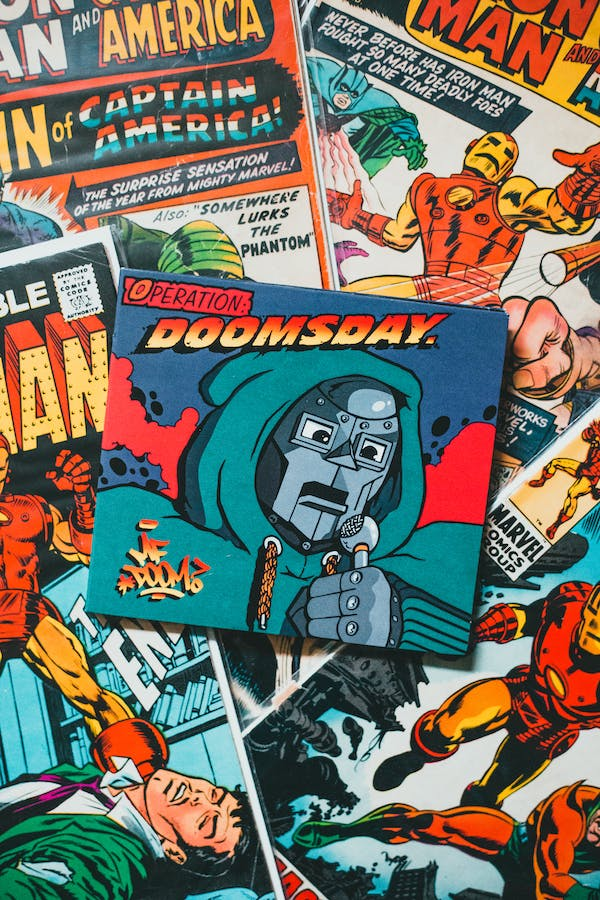 What is a fictional character?
A person seen in movies, plays, or stories who forms a part of that plot or story but does not exist in reality is a fictional character. A well-written fictional character can stay real in the reader's mind forever, though it is the author's imagination. We can recollect numerous fictional characters, from Shakespeare's Macbeth to Winne the Pooh and Wonder Woman in the comics. A  fictional character can be a person, an animal, or anything the mind creates. A fictional character can also be an intense insight into human lives and a compelling character that connects the plot in the screenplay.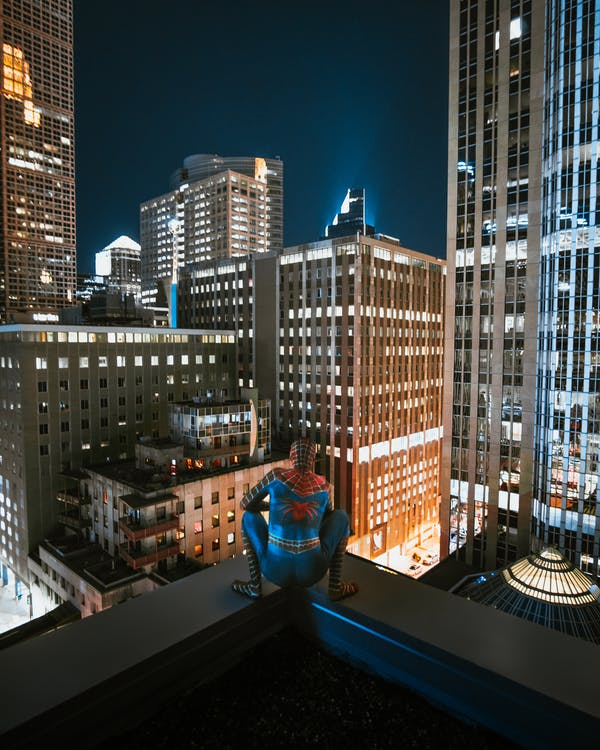 Most iconic Fictional Characters
The below-listed fictional characters are not just exciting characters or imaginary people but the most inspiring characters of all time. 
Hermione Granger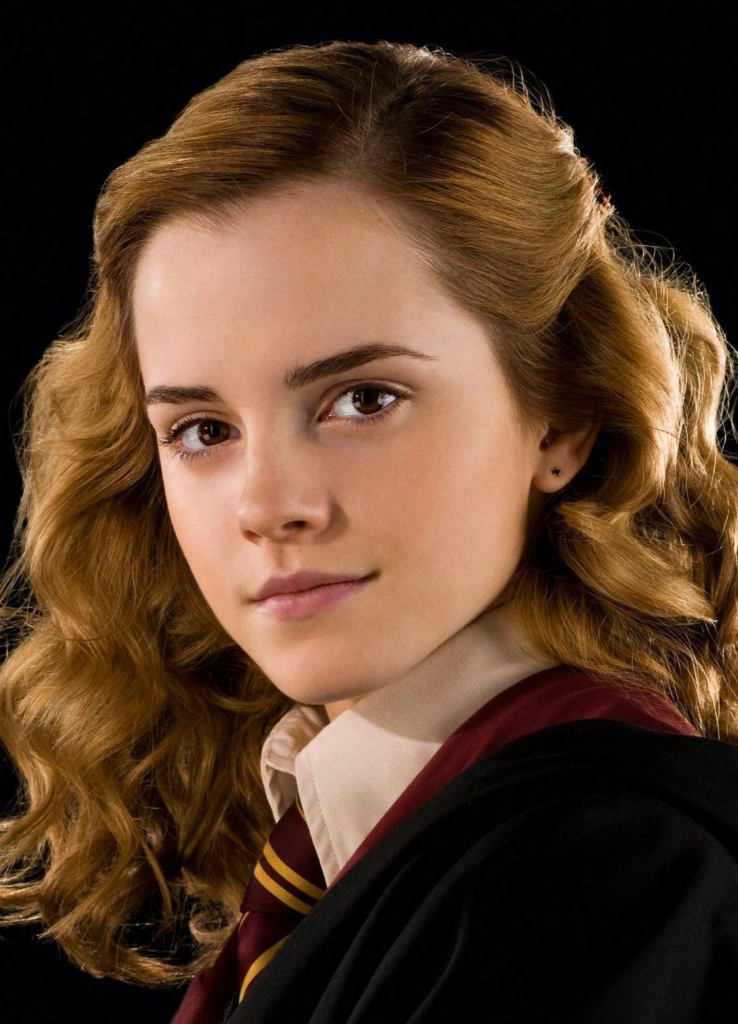 "Books And cleverness. There are more important things — Friendship And Bravery"
Hermione Granger is a female character who expresses feminism and is one of the most iconic in the fictional world. She is a clever friend of Harry Potter who supports, helps, and stands by him through all his adventures.
Top 10 Hermione Granger Moments (Harry Potter)
Forrest Gump 
"Life is like a box of chocolates; you never know what you're gonna get."
Forrest Gump is a positive fictional character who communicates that real love can triumph over the odds. 
The best scene of Forrest Gump
Elizabeth Bennet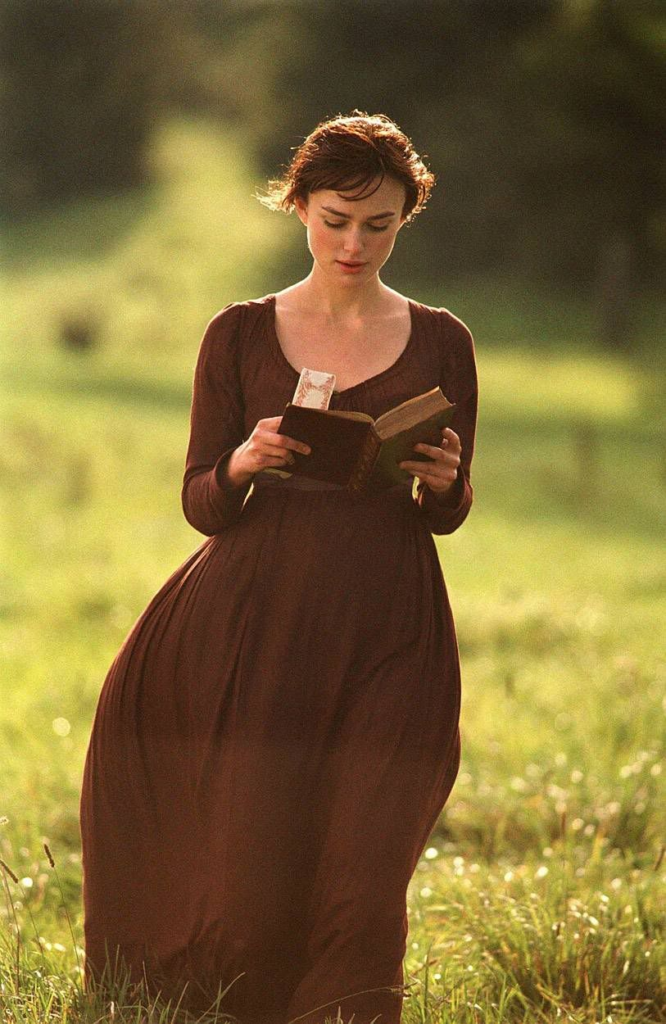 "Do not consider me now as an elegant female, intending to play you, but as a rational creature, speaking the truth from her heart." 
Elizabeth Bennet is one of English literature's most loved and inspiring characters. She is a strong, intelligent, modern woman who carries the traits of feminism and refuses to follow societal norms made for women. 
Elizabeth Bennet being savage for more than 8 minutes straight
Batman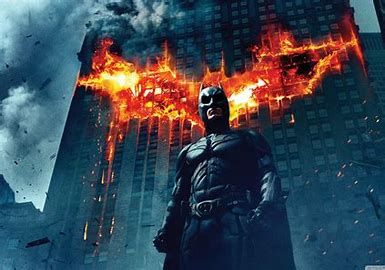 "It's not who I am underneath, but what I do that defines me."
Batman is one of the most famous characters in the fictional world, which is magical and fights the evils of society. 
The Most Epic Moment From Every Batman Movie
Matilda Wormwood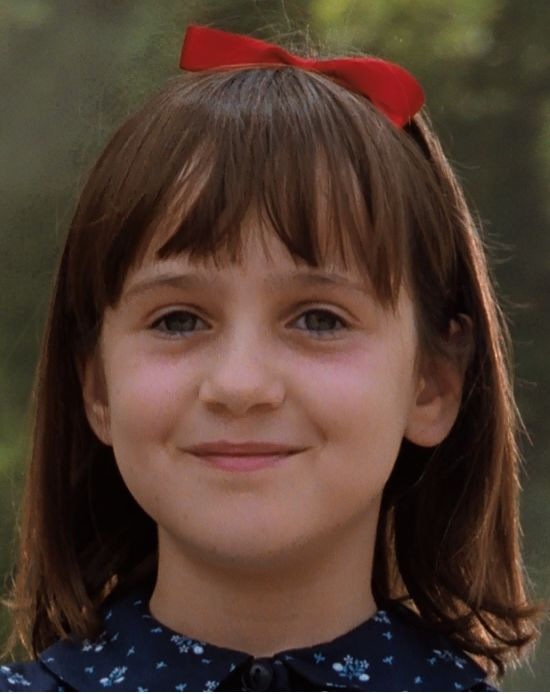 "Sometimes Matilda longed for a friend, someone like the kind, courageous people in her books."
Matilda Wormwood is an interesting fictional character who believes every situation has a haven, which can be a book, a garden, or even love. She teaches us not to surrender to situations and create our fate.
Matilda: A Story of Chosen Families 
Iron Man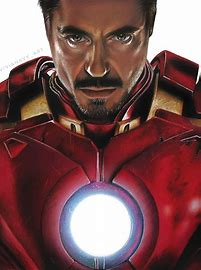 "Heroes are made by the paths they choose, not the powers they are graced with."
Iron man is a strong and inspiring character in the Marvel world.
Eowyn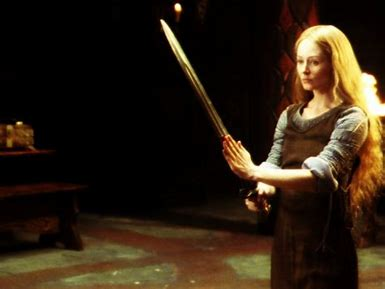 "But no living man am I! You look upon a woman. Éowyn I am, Éomund's daughter. You stand between me and my lord and kin. Begone if you be not deathless! For living or dark undead, I will smite you, if you touch him."
Eowyn from the Lord of the Rings inspires us to be courageous and face the challenges in life. She is fearless, breaks gender norms, and aspires to achieve her goals.
Aragorn And Eowyn | Compilation – The Lord of the Rings
Raymond Holt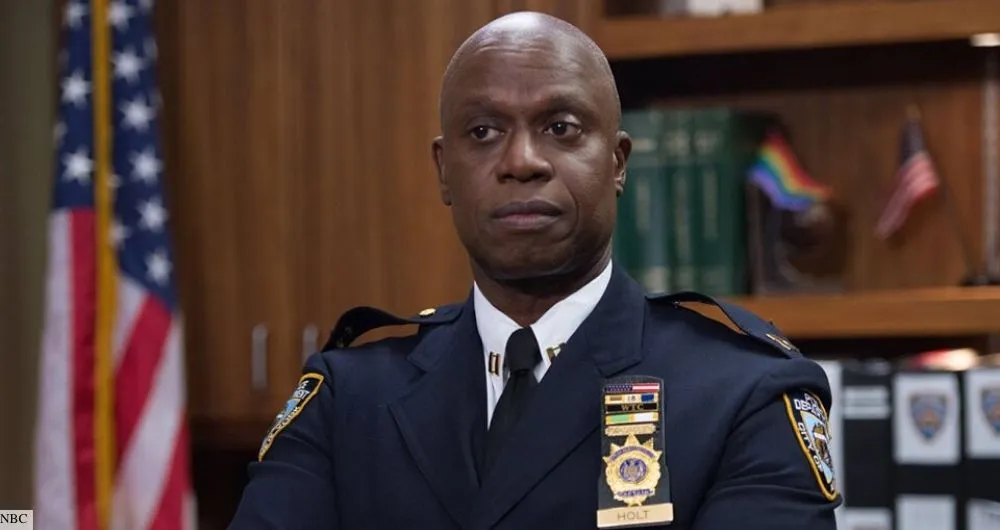 "Why is no one having a good time? I specifically requested it."
Raymond Holt is a quirky, hard-working, empathetic, professional character and is the strongest in the comedy series.
10 Funniest Captain Holt Moments | Brooklyn Nine-Nine
Nairobi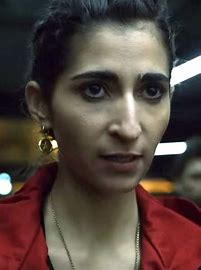 "Family members help each other, no questions asked."
Nairobi is the most celebrated character of the Money Heist and has the traits of a true leader who treats even her hostages with respect and love.
Money Heist | Nairobi's best moments | Netflix
Charlie Brown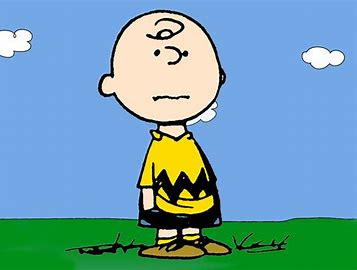 "A friend is someone who knows all your faults, but likes you anyway"
Charlie Brown is the favorite character of the comic series Peanuts who tries to accept flaws and understand life as it is. 
You're A Good Man Charlie Brown LunchTime
Scarlett O'Hara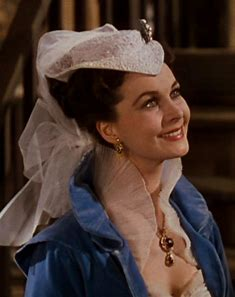 "I won't think about that today — I'll think about that tomorrow."
Scarlett O'Hara is a strong and inspiring character in the novel Gone with the wind, later adapted as a movie. 
Scarlett O'Hara's best lines (Gone with the Wind)
Shylock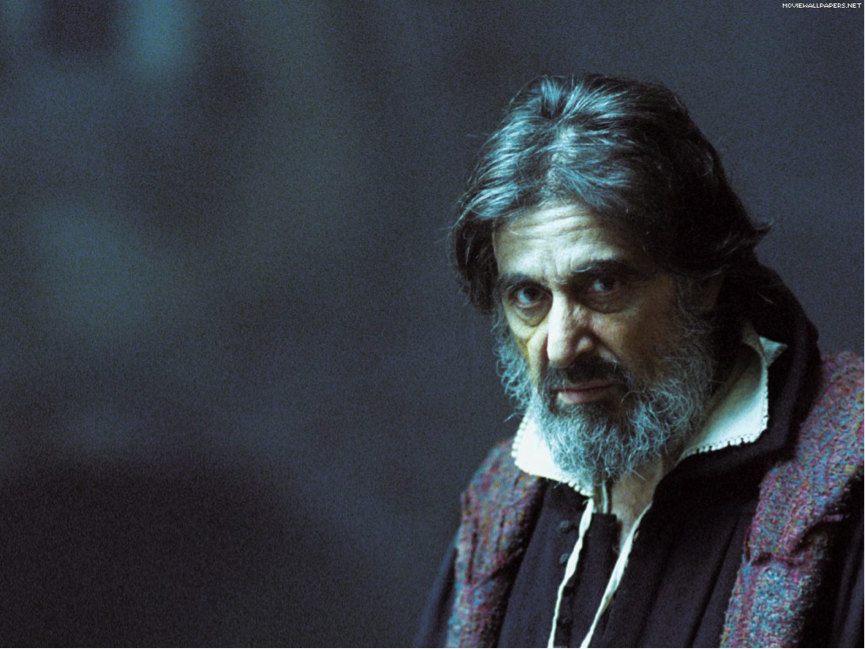 "To bait fish withal; if it will feed nothing else, it will feed my revenge. He has disgraced me, hindered me half a million, laughed at my losses, mocked at my gains, scorned my nation, thwarted my bargains, cooled my friends, heated mine enemies – and what's his reason? I am a Jew."
Shylock is one of the classic characters of Shakespeare that stands the test of time with his greedy and crafty traits. Succumbed by discrimination and abuse because of religion and occupation, Shylock embodies revenge and pride. Literary fans cannot surpass this eternal character for his portrayal and characterization in Merchant of Venice.
The Merchant Of Venice 2004 Shylock speech
What do Fictional Characters represent?
More often, fictional characters represent more than mere imagination or an imaginary being.
A well-written and robust character represents a precise viewpoint and has a significant role in the plot. The personality of the character is memorable and well-defined in a storyline.

An author is said to have carved a well-defined character when it has a characterization of its own. An excellent fictional character speaks for itself and also the story. 

A strong fictional character reminds the audience of real people and life. They become memorable when the characters represent the core of human values and realities.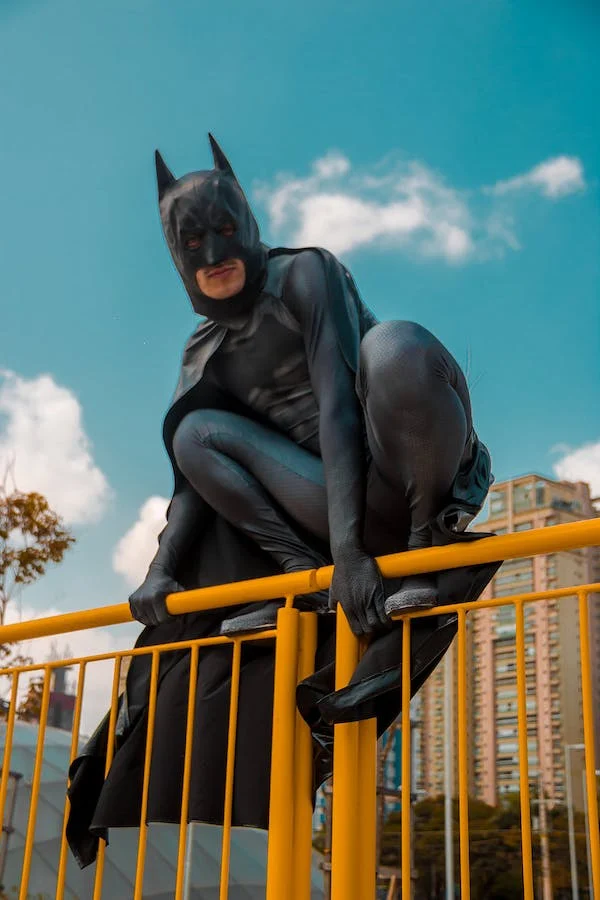 What is Fictional Realism?
Fictional realism is a viewpoint or a claim that fictional characters exist. Commonly, fictional characters are seen as non-existence. Fictional realism gives us an interesting perspective on fiction and its characters. Based on fictional realism, the characters created in a storyline do not exist in physical form but are abstract objects. This can be seen as the same as the numbers, colors, and laws that are abstract objects. The colors we see and presume as red, yellow, or blue do not exist physically or in reality and are only sensory experiences. So it is with Darcy from Pride and Prejudice or Hermione Granger from Harry Potter. For example, unicorns are fictional characters. They are horses with one horn. Here, horses are real, but a horse with one horn is imaginary. So, according to fictional realism, imagination or fiction is part of reality.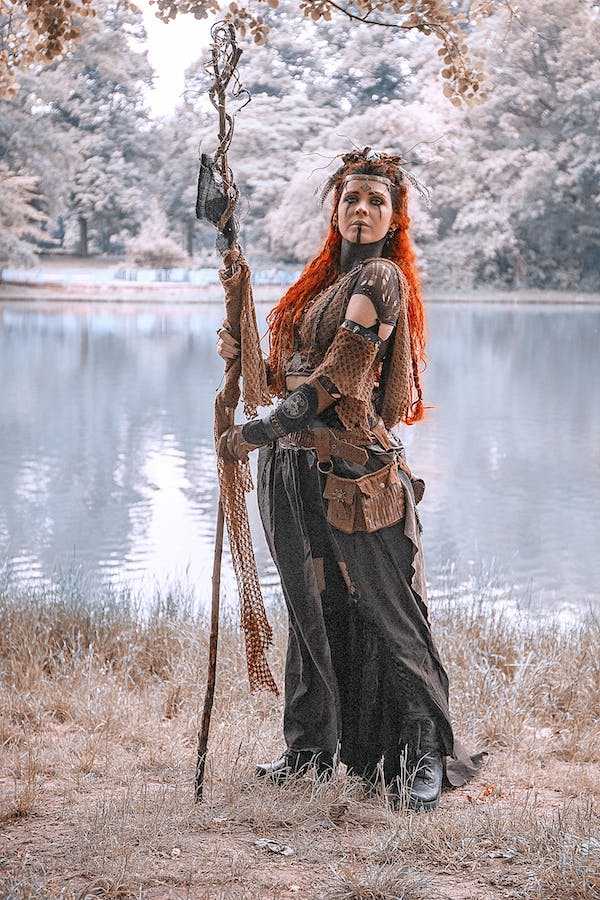 Are  Fictional characters real or fake?
Fictional characters can be perceived in two ways. One is the commonly accepted concept of the imaginary. Second is the belief that we can learn about the natural world and that fictional characters are a valuable source of truth, history, and insights into real life, including culture, romance, values, morality, religion, and society. For example, Cinderella talks about kindness and courage, while Pride and Prejudice elucidate relationships and culture. Shakespeare and other classics, with their fictional characters, take us back in time and show us insights into life and realities. Fictional characters may not exist, but the things the characters say and do are real and exist in our daily life.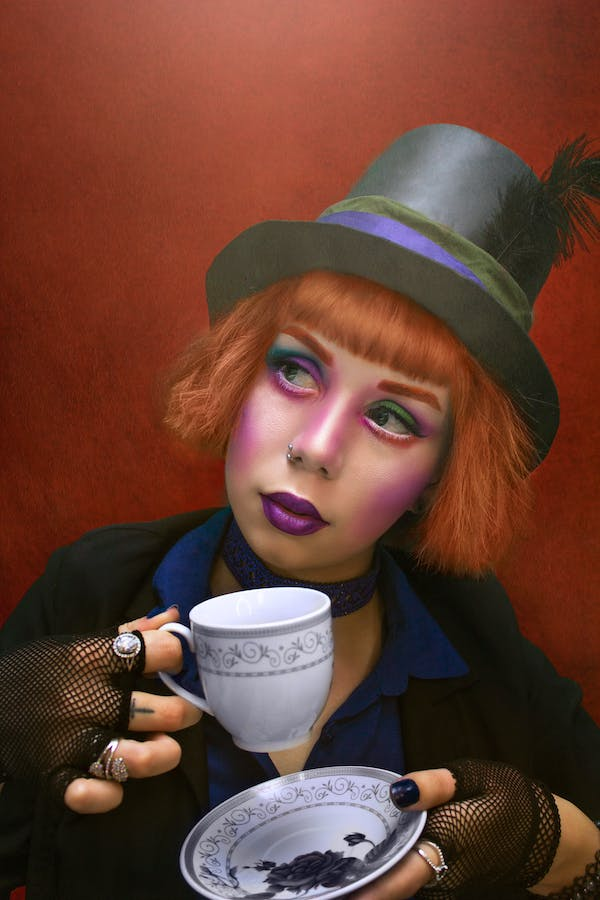 Different contexts of Fictional Characters
Fictional characters are distinguished based on two contexts – external and internal context.
External context
Fictional characters are perceived as unreal and different from real-life objects and persons. Here, the characters are seen as someone created by the writer. So, for example, we look at Romeo and Juliet as characters created by Shakespeare.  
Internal context
In this context, the author or writer sees fictional characters as real and described. However, when the internal context is applied, a certain amount of masquerade is involved. For example, we tend to pretend that Cinderella is a real character and married Prince Charming.
How to create a fictional character in a screenplay?
To create a memorable fictional character in a movie screenplay, one should remember a few steps while writing.
Step 1
Start a fictional character based on the person you know. First, shape a natural person's physical features, characteristics, and mannerisms from your life. Then, carving out such characters remains solid and memorable.
Step 2
Describe the character through their actions, dialogue, and monologues. This step is called indirect characterization and helps create a compelling character. 
Step 3
Always remember to change your character through the story and let it evolve. Any fictional character should be remembered for what makes it throughout the story or the movie.
Step 4
While describing a character, make them enjoyable with exciting traits. Thus the audience connects with the character and doesn't lose track of the plot. 
Most famous fictional characters of all times
Look at the most famous fictional characters list and check whether your favorite is on the list.
Sherlock Holmes

James Bond

Mr. Darcy

Superman

Batman

Joker

Katnis Everdeen

Jon Snow

Mickey Mouse

Winnie the Pooh

Mary Poppins

Peter Pan

Tony Stark

Darth Vader

Bugs Bunny
Top 20 Genius Scenes in Sherlock
Darth Vader – Best Moments | Star Wars
Iron Man Top 25 Quotes (2008-2017) Robert Downey Jr. 
Top 10 Best Mary Poppins Moments
Top 10 Winnie the Pooh Moments That Made Us Happy Cry
Top 5 Mickey Mouse Funhouse Moments 
Best Joker Scenes in The Dark Knight 
Top 10 Most Rewatchable Scenes in The Batman
Elizabeth Bennet and Mr. Darcy scenes – Pride & Prejudice (2005)
Top 10 Bad-Ass & Bravest Jon Snow Moments That Bring Back All The Mesmerizing Memories!
What are the most adapted fictional characters in the movies?
Fictional characters are works of literature, although movies are based on fiction. This is because the books were often made into movies, and the fictional characters were adapted. Movie adaptations of popular books are common, and the most adapted fictional characters are below.
And then there were none

by Agatha Christie – more than 10 times.

Alice in Wonderland

by Lewis Caroll – more than 20 times

The Three Musketeers

by Alexander Dumas – 29 times

Pride and Prejudice

– 28 times

Hamlet

by William Shakespeare – more than 31 times

Frankenstein

by Mary Shelly – more than 37 times

Sherlock Holmes

by Sir Arthur Conan Doyle – more than 44 times 
It was once the most adapted character and also held the Guinness World Record.
A Christmas Carol

by Charles Dickens – more than 49 times

Dracula

by Bram Stoker – more than 62 times
Top 10 Movie Adaptations of Comic Book Characters We Waited Years to See
Top 10 Sherlock Holmes Portrayals
Adaptations Of A Christmas Carol Ranked From Worst To Best
Alice in Wonderland Adaptations
Dracula Transformation. All 15 Dracula Movies and TV series. From 1922 to 2020 Netflix
Every Jane Austen Adaptation Ranked from Worst to Best
Who is the first fictional character?
The first fictional character in history dates back to 425 B.C. and is called Aristophanes, The Acharnians.
Most Iconic and loved Disney Characters 
Mickey Mouse

Cinderella

Beauty and the Beast
Fun Facts About Cinderella! How Many Do You Know? | Disney Princess
10 Disney Secrets About "BEAUTY AND THE BEAST" 
Popular terms related to Fictional characters 
In the present times of the internet and social media, every day starts with newly invented words and terms. Similarly, new terms are popular on online platforms related to fictional characters.
Fictosexuality

Fictoromance

Fictophilia
These terms indicate a strong desire, infatuation, or a lasting feeling of love for a fictional character. It is important to note that the terms are not limited to love or romance. These are often experienced by the audience when they get strongly connected with the fictional characters and find it hard to let go.
Final thoughts
Fictional Characters are imaginary characters seen in movies, plays, screenplays, or novels. They do not exist physically but are built on real-time human values and morals. Fictional characters often revolve around real people, events, or situations. However, fictional characters are unreal, imaginary, and created for solid plots or stories.
Fictional Character-Videos
Top 20 Greatest Movie Characters of All Time
Top 20 Book to Movie Adaptations of the Century So Far