Film funding is essential to any film project. Every phase of the filmmaking process demands funds from the production team, which makes it challenging for filmmakers to secure funding for their projects. However, various potential financing sources are accessible to make it easier for filmmakers.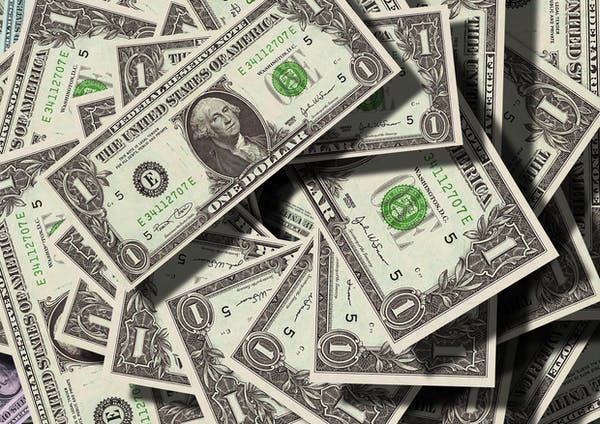 What is Film Funding?
Film funding is a part of the filmmaking process that takes place before pre-production and is focused on determining the potential worth of a project.
In the United States, the valuation is generally based on a revenue forecast, starting with theatrical release, including DVD sales, distribution to domestic and international cable broadcast television networks, and in-flight airline licensing.
Film funding is a subset of project finance in which the cash flows generated by the film project are used to repay investors rather than external sources. Public taste, aesthetic merit, competition from other films released simultaneously, script quality, cast choices, director's touch, and other criteria play a role in deciding a film's commercial success. Even if a movie appears to be a commercial success "on paper," there is no reliable way to predict how much money it will make.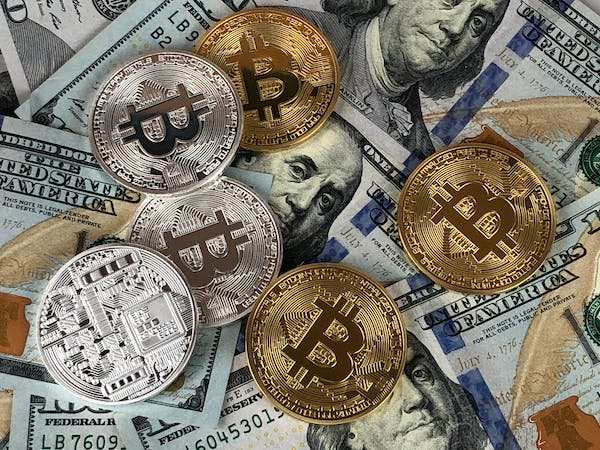 In the past, risk mitigation was a part of box office projections, pre-sales, and ownership of negative rights. In addition to solid markets in DVD, cable television, and other electronic media, investors saw picture subsidies such as tax incentives and credits and pre-sales (discountable-contract finance) from foreign distributors. This helped them to mitigate potential losses. However, as production costs have increased, financiers have become increasingly keen upon higher degrees of surety as to whether they will get their investment back and assurances regarding their returns.
How Are Films Funded?
Films are mainly funded by investors, tax credits, grants, and other means. To pay for all the costs accrued during film production, you must secure this fund right from the beginning of the project. The two primary methods to get this funding are as follows: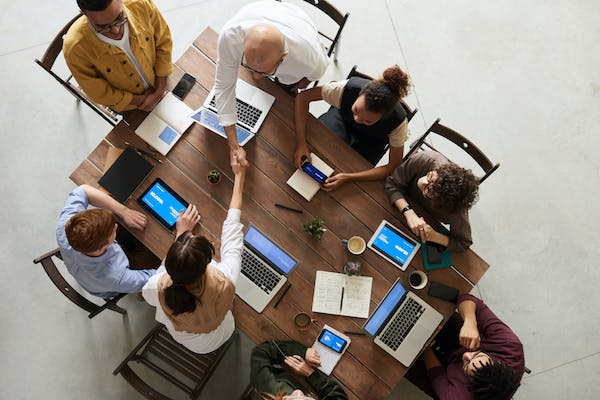 Film Funding Through Studios
Film studios control most of the financing when feature films are directed by big film studios (also known as "Hollywood Films"). Generally, film production companies hunt for investors to fund their projects.
Independent Film Funding
An "independent film" or "indie film" is directed without the aid of a large studio. In such cases, the producers are responsible for securing funding for their production. Independent filmmakers patch funds for their films using their networks, tax credits, and grants.
Ways to Obtain Film Funding
You can get film funding through a variety of techniques, including:
Film Funding Through Gap Financing
It is known as gap financing when the filmmaker seeks a loan from a gap firm backed by the film's box office, streaming, and DVD sales (unsold rights). As it is impossible to forecast how a picture will do in North American or foreign markets, and the predicted value of the unsold rights may go wrong, gap financing carries a high risk for both parties.
Film Funding Through Grants
Filmmakers can apply for various scholarships and fellowships, ranging from government funding to sponsorship from nonprofit organizations, film institutes, and film festivals. Most other film grants are merit-based, meaning aspiring grantees must apply to receive the grant money. 
Government film funds are either lottery-based or require essential criteria. Most other film grants are merit-based, meaning aspiring grantees must use them to receive the fund. These grants have special requirements; for example, funds for first-time filmmakers, women, new-media storytellers, and documentary filmmakers are available. Additional funds are available for each filmmaking stage, including development, production, post-production, and distribution.
Film Funding Through Gap Financing
It is known as gap financing when the filmmaker seeks a loan from a gap firm backed by the film's box office, streaming, and DVD sales (unsold rights). As it is impossible to forecast how a picture will do in North American or foreign markets, and the predicted value of the unsold rights may go wrong, gap financing carries a high risk for both parties.

Film Funding Through Tax Incentives
There are a variety of tax advantages, deductions, or refunds in the United States and Canada for processing film segments or housing a film crew in specific places. Generally, this encourages tourism and takes advantage of an off-season location. These tax breaks are available for various films, including documentaries and high-budget studio productions. 
In the film industry, tax incentives are known as "soft money," as the filmmakers needn't repay the incentives. Tax advantages are applicable only when a film's production is completed and the accounting team submits the movie's taxes.
How To Use Film Tax Incentives
Film Funding Through Private Investors
Whether it is someone interested in diversifying their financial profile or a wealthy person enjoying films, private investors are an option to get a film funded. However, as investing in film is considered a high-risk business, private investors make up a small fraction of film financing.

Film Funding Through Investors
Film Funding Through Fiscal Sponsorship
The film team joins hands with a nonprofit organization to obtain a fiscal sponsorship. This exempts their projects from taxes. A film with tax-exempt status attracts more grants and tax-deductible donations.
Film Funding Through Pre-Sales
Pre-sales are a method of collecting money before a film is finished by selling distribution rights to certain areas before the film is finished. In exchange, these financiers can request specific performers, genres, or issues to be included in the cast. However, if the filmmakers cannot meet these demands, they may lose pre-sales funds.
Film Funding Through Product Placement
In product placement, filmmakers agree to use specific products or brands in their films in exchange for free merchandise or direct film funding.
Film Funding Through Negative Pickup Deals
Yet another type of financing is a negative pickup arrangement where the producer sells a film project for a specified price to a studio. However, the funding is available only till the film is finished. Films get funded by the banks after striking a deal with the bank on loans. Though this can be problematic when the film budget surpasses the studio's estimation, filmmakers must devise a strategy to cover the difference.
Film Funding Through Crowdfunding
The production team shares their pitch, trailer, and/or cast list with the public to crowdfund a film. Also, the crew asks for individual donations to assist them in meeting their target. Crowdfunding initiatives have helped many low-budget films raise a portion or all of their finances.
Sources of Film Funding
Securing finance for a film is the most critical step of the filmmaking process for every director. However, keeping up with the film industry's events might be challenging because it constantly changes. So, how do you proceed with finding investors for your film?
The good news is that numerous resources are available to assist filmmakers in identifying prospective funding sources and launching their films.
Sundance Institute Documentary Fund
Robert Redford and George Hickenlooper launched the Sundance Institute Documentary Fund in 1972. The foundation provides financing to documentary filmmakers around the country, allowing them to realize their visions.
The Sundance Institute Documentary Fund helps filmmakers with compelling tales to tell and unfettered voices to express. The fund is the only initiative that provides funding directly to documentary filmmakers, allowing them to complete their projects without relying on other funding sources.
The Sundance Institute Documentary Fund supports documentary filmmakers all over the world. The fund supports exceptional storytellers and their projects by investing in them and providing resources to enable them to distribute their work to a worldwide audience.
Nonfiction filmmakers can apply for grants from the Sundance Institute Documentary Fund. While on set, the crew gets funds to cover production costs such as filming, editing, post-production, and travel-related expenses. 
Sundance Institute Kendeda Short Film Fund
This is the world's largest of its kind, with over 40 years of experience investing in short films. Robert Redford established the fund to provide financial assistance to aspiring filmmakers from traditionally underrepresented groups and backgrounds.
With a $5 million grant, the Sundance Institute founded the Kendeda Short Film Fund in 2009. They aim to provide funding and support to filmmakers who wish to make short films that will motivate people to take action. It is a grant initiative that provides funding for short films to artists worldwide.
The Kendeda Short Film Fund at the Sundance Institute is a grant initiative that supports young filmmakers from historically underrepresented areas in creating short films. With investment from Jennifer and Peter Kenda, the fund functioned to foster diversity on and off the screen.
Catapult Film Fund
This nonprofit organization supports filmmakers from all walks of life with grants. Catapult's mission is to boost underrepresented communities' participation in cinema, television, and digital media.
Catapult Film Fund is a corporation that provides financial and distribution assistance to filmmakers. They have worked on almost 100 films, including the Academy Award-nominated "The Rider" and "Blindspotting," which was nominated for the best screenplay award.
Catapult Film Fund is a nonprofit organization that gives financial sponsorship to filmmakers, directors, and producers seeking an alternative to the traditional studio system for generating funds.
The Film Fund

The Film Fund is a new project from the state of New York that aims to help with film creation, marketing, and distribution. The Empire State Development Corporation (ESDC) will administer the fund, providing financial aid to film productions set in or produced in New York.
This program was designed to spur the state's economic growth and employment creation. Films are one of the most well-funded art mediums in the United States. The film industry is a $100 billion behemoth that shows no signs of slowing down and is always a happening place of films.
Film Funding For Independent Short Film
How to Apply for Film Funding?
Film subsidies can help filmmakers get their films off the ground. If you are interested in learning how to apply for one, here are some valuable hints and things to consider before beginning the filmmaking process. Film grants can be a fantastic method for filmmakers to receive the money they need without giving up creative freedom.
For example, because banks and investors have no idea what you are trying to do with your film, it may be difficult for a filmmaker to secure financing or locate investors. In addition, they might not know what genre it will fall into or if there would be an audience for it. It's all in the combined efforts of the film crew to make a successful movie and hit the box office!
Ways to Apply for Film Funding
Conclusion
To summarize, the fundamental ideas of film funding are explained to comprehend film funding better. The film's complexity and character determine whether a filmmaker uses one or all types of movie financing in their production. As we learn more about film funding, it will become clear that the deal-making side of securing funds for your film can be as inventive as the film itself.