Who is a Film Producer?
A film producer is responsible for finding and launching projects, arranging finance, hiring writers, a director, and a creative team, and supervising all pre-production, production, and post-production events until film release. Film Producers are the first to get involved in spotting the creative and commercial opportunities of production and continuing as a driving force till distribution.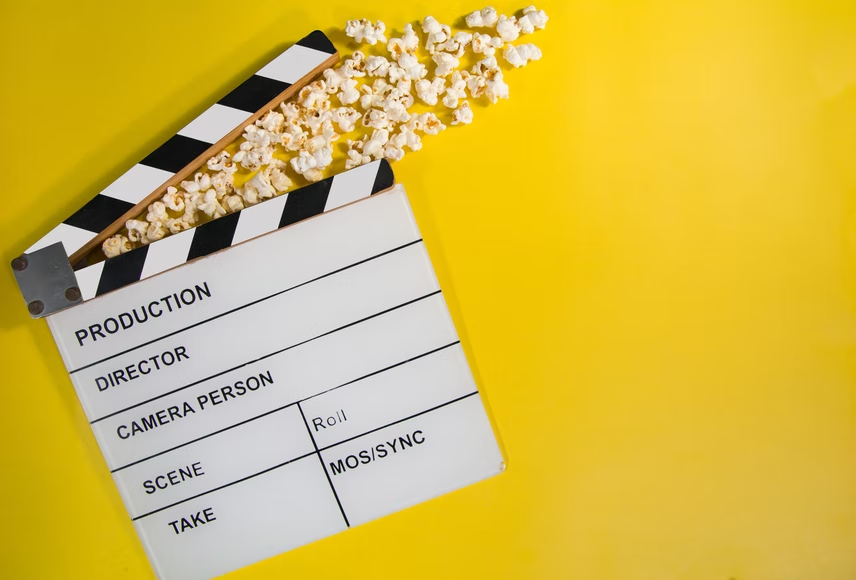 It is common for film productions or TV shows to have many producers. While some producers hold the title in name, others work on the sets actively by managing production logistics, in close collaboration with the director from start to end. The primary responsibilities of a film producer are managing the smooth running of production and completion of film on time and within budget. This requires a broad set of skills.
The Producers Guild of America is Hollywood's principal professional organization of producers.
Types of Film Producers
Film production includes a range of roles, and in some cases, one person does everything. In most cases, the roles are divided and shared between different people. The common types of film producers are:
Executive Producers
They contribute a substantial amount of money to a project and earn top credit in the film. They can also acquire additional financing and manage accounting and legal issues.
Job Description
Overseeing other producers
Organize the goals of the project
Managing recruitment of artists
Budget, schedule, standard management
Producers
They work on sets actively, supervising production logistics from start to end by collaborating with the director. A producer can be a writer or director in films or TV shows.
Job Description
Source development, script writing, quality control
Fundraising and budget management
Recruitment and making decisions in casting
Overseeing and guiding teams and other producers
Line Producers
Taskmasters of a film are line producers. They ensure staying on time and within budget. Their responsibility is to break down the script, create line items in a budget, plan a production timeline, coordinate the schedules and activities of several departments, and handle human resources. The difference between unit production and line producer is that unit production is not involved in creating decisions. They execute the logistics reported by line producers.
Job Description
Assisting executive producers
Overseeing unit production manager
Supervising the physical production process
Creating and tracking budgets and schedules
Hiring executive producers
Creative Producers
They work on artistic matters closely with the director. Their role is to hire talented artists, oversee script revisions, communicate director notes, and organize a united style and approach between various departments.
Showrunners
These television producers have a creative vision for a series and have authority and responsibility for the various directors hired for specific episodes.
Co-producers
They help with fundraising, supervise a specific production area, or share responsibilities with a lead producer. Their role is the same as that of the producers. They work along with producers and supervise the complete production process.
Job Description
Assisting executive producers
Supervising production stages
Add value to the projects through equipment, finances, services, attachment, or other benefits
Impact Producers
These engagement strategists are producers of marketing and distribution. They focus on advertising, pulling press and media coverage, and getting a distributor to advertise a film to as many audiences as possible.
Field Producers
In films, a field producer helps the producer in production at a non-studio location. In TV, a video producer works remotely to support producing a particular piece of the overall production.
Supervising Producers
They specifically manage the creative development of the project. First, they are involved in transforming an idea into a spec script by writing and re-writing the screenplay. Then, they develop an idea into a shooting script for everyone to work efficiently. An executive producer or a supervising producer takes responsibility for the screenplay development process or supervising other producers.
Job Description
Overseeing creative process
Supervising other producers
Assisting the executive producer
Coordinating Producers
Coordinating producers are two or more producers working separately on a project. They focus on the end goal and ensure everything is working out towards the goal.
Job Description
Coordinating the work of other producers
Assisting producers or production teams
Supervise the production process
Make sure of the united result of the production
Associate Producers
An associate producer is an assistant producer to the executive producer or other producers. They are directly involved in the production by coordinating location scouting, organizing personnel, set construction, or supervising script work.
Job Description
Assistance in selecting shots, preparing the script, and guiding the content
Contribution to the production
Other duties
Consulting Producers
They provide advice on production and contribute through experience. For example, consulting producers are often former executives or co-producers on a TV show, assisting writers and TV producers with their expertise. Their role includes quality control, alignment checks, and consistency.
Job Description
Advising the production through expertise
Contribution to writing and shooting scripts
Assistance in TV production
Assuring the tone and feel of production or a TV show
Segment Producers
They are TV producers for reality show, talk show, or late-night show that has many segments produced regularly. They supervise the production of one or more individual parts.
Job description
Supervising or assisting other producers
Quality control and consistency
Make sure that segments fit together smoothly
Field Producers
They work outside the studio or supervise production on location. Their work includes portions for a TV show or outdoor scenes for a film.
Job Description
Overseeing field production
Assisting executive producers on location
Supervise segments outside the studio
Quality control
What Does a Producer Actually Do?
Responsibilities of a Film Producer
A film producer involves in starting, organizing, overseeing, and controlling the production of a film, tv show, online series, or commercial video. A good film producer is responsible to provide the needed resources, logistics, and infrastructure for everyone involved in the project including the creative process and production.
Responsibilities During Filmmaking
A film producer's role is to bring leadership and vision to a project and exercise control and authority during production. Their roles include the following:
Exhibit and manage influential industry contacts
Working on source material
Hire a creative team and director
Organize money
Make an idea into a film
A good film producer is involved in more than a single project's development stage. It is the most extended phase, and the film producer is committed from the beginning. The film producer manages everything between departments when the project grows from an idea to a film or show.
A film producer hires a director after working with the source material. Then the film producer organizes a creative team, starts to gain financiers, raises money, and reduces the production risk. Of course, finding a new project precedes the development stage, and producers rely on their relationships and contacts with other production companies, producers, directors, writers, and creative teams. In addition, some film producers are in contact with investors, actors, agents, cinematographers, and costume designers.
Preproduction Responsibilities
The film producer is among the first to start working on a film. During pre-production, the producer of the film works to organize investment and financing in the film. Next, the producer gathers a creative team to help package the pitch to production companies and studios while selling the project. Then the producer with the writers' team tries to find a director and leading actors. A successful film producer will get approval from any studio or production company or arrange financing from investors for the film or TV show launch.
 Responsibilities During Production
As production starts, a film producer's responsibilities include,
Working with the film director to bring about a creative team, including cinematographers, production designers, and casting agents.
Hiring a line producer to organize a budget and schedule.
Providing advice and signing off all big creative decisions.
Managing every logistics and business operation.
Supervising every aspect of physical products through the production staff.
Ensuring that the production is on schedule and under budget.
Post-Production Responsibilities
The film producer is responsible for essential marketing plans, such as advertising, public relations, distribution, and release.
With Whom Does a Film Producer Work?
A film producer works with almost everyone. Film producers communicate and lead the whole production team and manage distribution and marketing teams. In addition, they respond to executive producers who oversee the film studio, financiers, or the overall leads on a TV show.
How to Become a Film Producer?
Step: 1 Film producers often gain experience from across the film industry. For example, some film producers start as actors, writers, agents, and directors or gain experience as studio executives.
Step: 2 Most film producers have a secondary education, in either film school or business school. However, the best way of education for a film producer is through film production.
Step: 3 Gain experience through some internships at a small studio, radio station, or television network.
Step: 4 Find an entry-level job at a radio station or television network. You can acquire knowledge from experienced, high-level producers.
Step: 5 Keep learning new things about filmmaking. Learn a lot through universities offering continuing education.
Things to Know if You Want to Become a Film Producer
Required Skills for a Film Producer
Principal characteristics needed for a film producer job:
The love and passion to produce films or TV shows
Strong project management and organizational skills
Experience in Film production
According to the U.S. Bureau of Labor Statistics, the following are the requirements for a Film Producer.
Degree: A degree is not a requirement but a Bachelor's or Master's degree will be helpful.
Field: A degree in any field such as fine arts, writing, acting, journalism, arts management, or other comparable disciplines is considered.
Experience: As bigger products are often given to producers with more experience, internships will be helpful.
Job Opportunities for Film Producers
Currently, job opportunities for film producers are expanding. The Bureau of Labor Statistics records that from 2016 to 2026, the employment of film producers and directors will grow 12 percent, faster than the national average for other professions. The median annual salary of film producers as of May 2019 is $74,420.
Job Description of Film Producers
They will be purchasing and developing projects. Sometimes film producers settle the rights to projects.
They will hire and manage fundamental team members such as writers, managers, directors, department heads, staff, and other personnel.
They should set a budget and obtain funds for the project through investors, studios, or personal funds.
They supervise the project and make sure it stays on budget.
Use production management software to make a production schedule.
Supervise post-production – from editing and music composition to picture lock.
They will advertise the project and market it by working with a PR team.
Popular Film Producers
James Cameron
James Francis Cameron is a renowned filmmaker of science fiction and epic Hollywood tales. His successful films are Terminator, The Abyss, Aliens, and True Lies. He is known for big-budget productions, Academy Awards, and high-grossing films. In addition, he is committed to deep-sea exploration and environmentalism.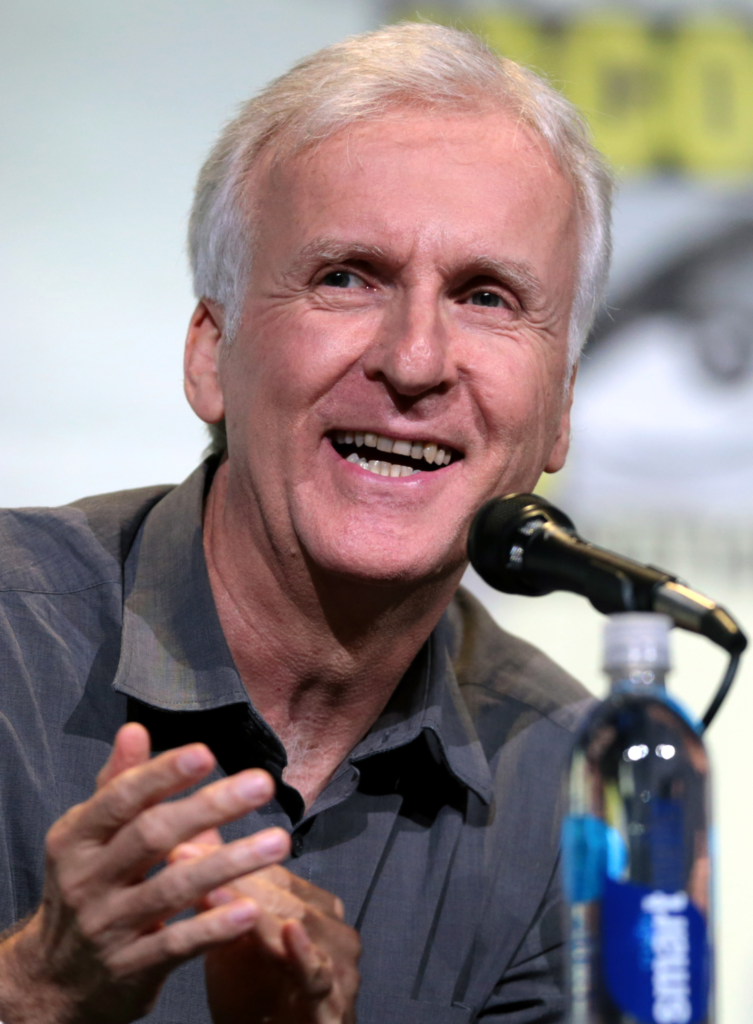 Famous Films:
Terminator 2: Judgement Day and other titles
James Cameran on set Interview
Kathleen Kennedy
Kathleen Kennedy is the co-founder of the production company Amblin Entertainment and president of Lucasfilm. She is one of Hollywood's leading producers. She has worked on more than 60 films, including three of the highest-grossing movies and Academy Award nominations.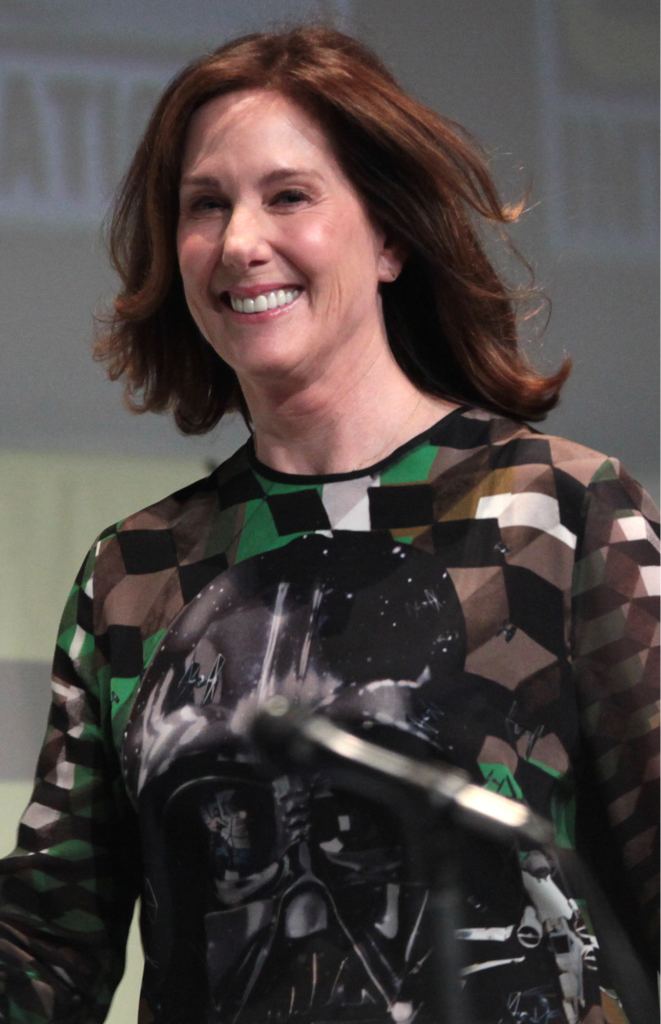 Famous Films:
Back To The Future trilogy
The Curious Case of Benjamin Button
The Rise of Skywalker and other titles of the Star Wars franchise
Kathleen Kennedy on Role of a Producer
Spike Lee
Shelton Jackson "Spike" Lee is an award-winning film producer, director, screenwriter, and actor. In 1986, after his directorial debut, he founded 40 Acres and Mule Filmworks, his own production company. His work explores political issues, urban life, and race relations.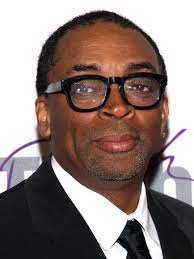 Famous Films:
Spike Lee on Raising Money For a Money
Steven Spielberg
Steven Allan Spielberg is a famous director, producer, and screenwriter. He became famous with Jaws. He represents New Hollywood, a process of filmmaking in which the director holds a key role. His versatile work on Harrison Ford's blockbusters won various awards.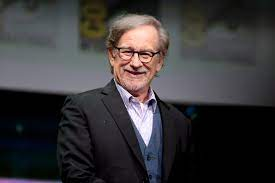 Famous Films:
E.T. the Extra-Terrestrial
Quentin Tarantino
Quentin Jerome Tarantino is a filmmaker, producer, and screenwriter who acts in his movies. His films are pop culture icons, earning commercial success and cult followings. His indie filmmaker career started with Reservoir Dogs and True Romance. Pulp Fiction was a commercial success that established his non-linear storytelling, dialogue, and ensemble casts style. His other hits include Django Unchained and Inglourious Basterds.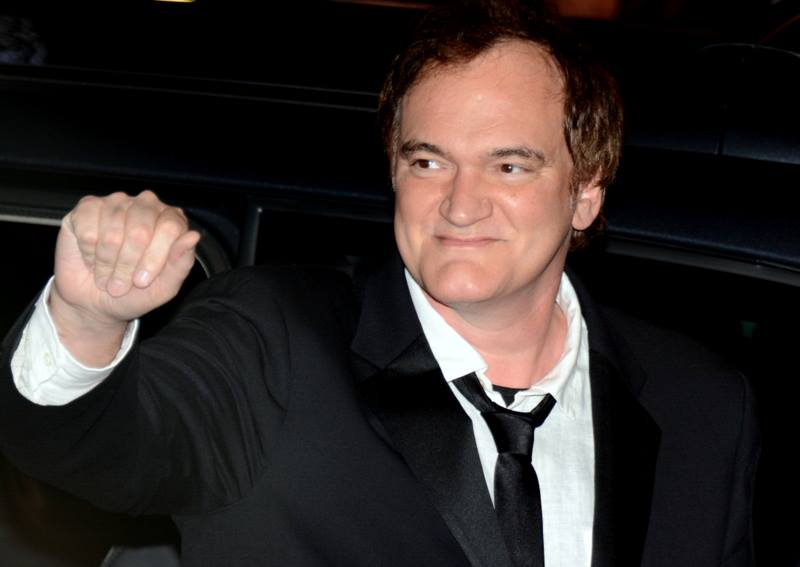 Famous Films:
Once Upon A Time… In Hollywood
Quentin Tarantino on Inglourious Basterds