Twitch, formerly Justin. tv is an interactive live-streaming platform founded in 2011. However, in 2014 it was rebranded as Twitch interactive before Amazon's purchase. Initially, people used this platform to stream or watch gaming, but now it has evolved, featuring all sorts of live content like cooking shows, live concerts, etc. Further, Twitch rewards its streamers with monetization opportunities, earning its popularity. If you have just begun your journey on Twitch and expect to earn while streaming your content, here is what you have to know.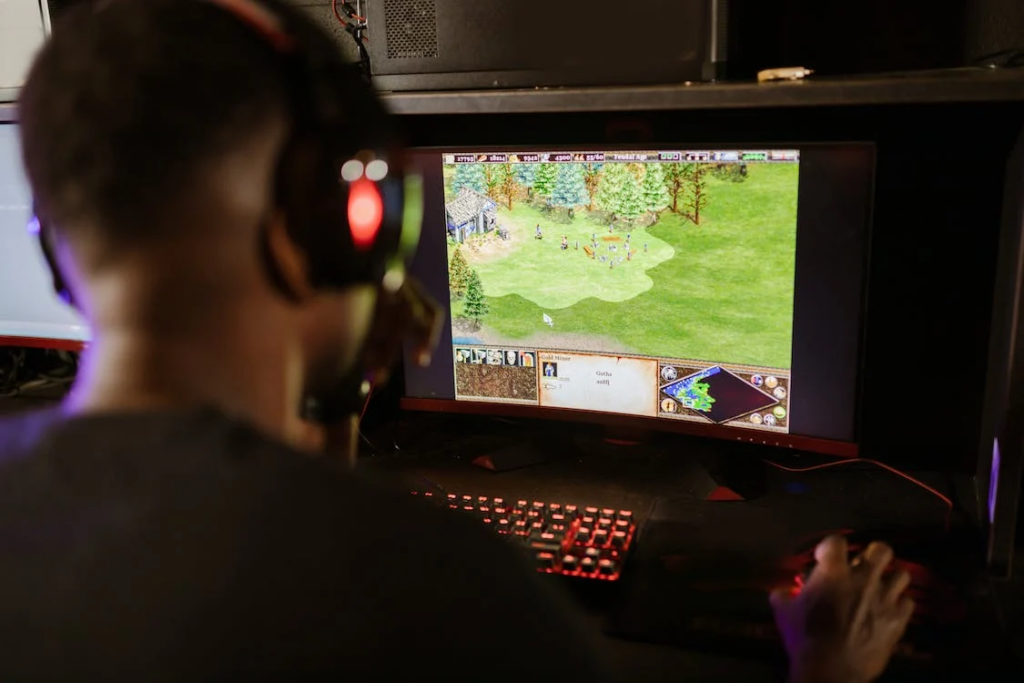 How Much Do Twitch Streamers Make?
You can earn between $3,000 and $5,000 per month as a Twitch streamer, streaming around 40 hours weekly without ad revenue. Further, your earnings vary depending on the number of viewers. It is estimated that more than 1.1 million viewers watch Twitch anytime. This has led to the proliferation of many highest-earning Twitch streamers. Here is how much they earn: 
| | |
| --- | --- |
| Twitch streamers | Earnings |
| Ninja | $25 Million |
| PewDiePie | $20 Million |
| Shroud | $12 Million |
| Timthetatman | $8 Million |
| Dr. Disrespect | $6 Million |
| Nickmercs | $5- 8 Million |
| Summit1g | Up to $7.5 Million |
| Syndicate | $4.8 Million |
| xQc | $1.5 – 4 Million |
| Pokimane | $1 – 3 Million |
How Twitch Streamers Make Money?
You must be familiar with the monetization methods available to know how a Twitch streamer makes money. Twitch offers some monetization methods that streamers can use to earn money. Here they are: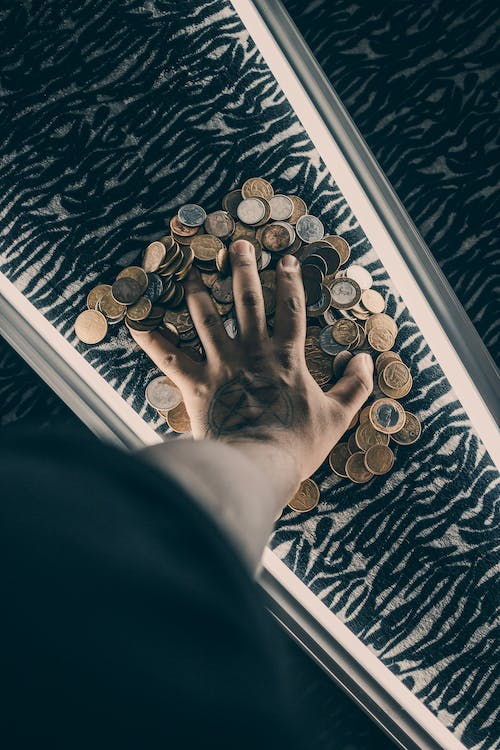 How to become a Twitch Affiliate? 
You must fulfill the criteria below to become a Twitch affiliate. They are: 
Stream at least 500 total minutes in the last 30 days.

Have at least 7 broadcast days in the previous 30 days.

Have an average of at least 3 viewers during the last 30 days.

Have at least 50 followers.
Once you meet the above criteria, Twitch will invite you to become an affiliate. Becoming a Twitch affiliate unlocks your ability to earn money from Twitch Bits and Twitch Subs. In addition, you can gain the usage of several new emotes. 
What are Twitch bits?
Twitch bits are virtual goods like animated GIFs. Viewers use them in the chat room to cheer for their favorite streamer. Twitch pays one cent for the streamer when a viewer uses a bit in his chatroom.  Therefore, viewers spend it on their streamers when they buy a bit. 
Alternatively, bits are also used in specific extensions for your channel page. In this case, you will earn 80% of a cent while the extension developer gains the rest 20%.
 What Are Twitch Bits And How Do They Work
What is a Twitch Sub?
Twitch sub, also known as a subscription, is a way for your viewers to subscribe to your channel every month. Aside, they earn perks like access to custom global emotes, subscriber badges, ad-free viewing, and more.
The subscription method received from fans or audiences is the most commonly adopted monetization method. The subscription is available in three tiers; they include $4.99, $9.99, and $24.99, either on a monthly or recurring basis, and the Twitch Prime free subscription. However, you can access these only if you gain an invite from Twitch's affiliate program. 
A gifted subscription allows your viewers to gift a month's channel subscription to another user. Alternatively, there is prime gaming which is tied to Amazon Prime. Members of Amazon Prime have access to one free channel subscription a month. Hence, through this, you will gain an opportunity to grow your community. Further, some perks are available only through subscriptions, like emotes, tenure-based chat badges, sub-only VODs, commercial-free viewing (with limited exceptions), and sub-only chat. 
Twitch Sub Points VS Twitch Subscriptions!
Twitch Affiliate Payout
To earn money as a Twitch affiliate, you must make $100 or more. Twitch offers a waiting period of 45 days for your account to earn $100 or more. However, it retains the right to your account if it is devoid of any activity for at least 12 months or if you are yet to earn at least $100 in 12 months. It is challenging to achieve followers on Twitch. Therefore, becoming a twitch affiliate isn't a piece of cake, but it is possible to become one. 
How Much Money Twitch Affiliates Make
Twitch Partner
The Twitch Partnership program is an additional icing on the cake for streamers. Unlike affiliates, you must apply to become a partner, and gaining a partnership is pretty challenging. In addition, Twitch offers an exclusive invitation for streamers through its partnership program. However, there are a few additional conditions to becoming a Twitch partner. 
How to become a Twitch partner? 
Have an average of at least 75 viewers.

Be "live" at least 12 days out of 30 days.

Have a total of 25 streaming hours in the last 30 days.
By becoming a Twitch partner, you gain the ability to unlock additional monetization capabilities:
Advertising on your channel.

Limitless streaming quality.

Receive the 'royalty' treatment.

Gain eligibility for sponsorships.
Twitch offers the monetization methods mentioned above. However, here is a list of other ways to earn money on Twitch:
Other Ways to Make Money on Twitch
Donations
Streamers can receive direct donations from their viewers through a link that connects to their Paypal accounts. This way, they can earn money without giving Twitch a share of their profit. Alternatively, viewers can pay for their streamers via bits. 
Advertisements
Streamers can run ads to make money. Therefore, those viewers who wish to cheer streamers without spending money can watch the ads on the channel until the end. However, as a streamer, you must be cautious while streaming advertisements, especially mid-stream. This can have a significant impact on viewership.  
Sponsorships
Sponsorships are lucrative offers you can earn only through investing time and hard work. Therefore, making it this way requires a lot of patience. Businesses interested in sponsoring your channel will approach you through messages. You can expect a sponsorship opportunity once you have a decent number of followers. Depending on your channel's popularity, you can gain sponsors by offering hundreds to thousands of dollars.  
Merch
You also sell selective merchandise through your channel to make additional cash. Your merchandise could be anything from T-shirts to coffee mugs. 
Affiliate Marketing
Affiliate marketing is a great way to earn through your channel. For example, you can add product links of major retailers like Amazon and encourage your audience to buy through these links. This way, you can receive a percentage of any sales once the purchase is made. 
Making a Game Store
You can recommend games through external platforms and provide the link for different games for your audience. Hence, you can expect to receive a commission when they purchase games through links. In addition, there are specific platforms that allot a page for you where you can post recommended links for various games. 
YouTube
Possibly shooting and editing videos is a breeze; leverage YouTube and Twitch to boost your revenue. Youtube is a permanent platform for your content. It stays there for longer and unlocks your ability to earn money together for many months or years.
Subscription-Based Services
You can also build memberships through external apps like Patreon. These platforms allow you to charge your viewers monthly for exclusive access to videos, bonus content, and prioritization. This is yet another great way to earn some extra money. 
Frequently Asked Questions
How Much Do Twitch Streamers Make Per Sub?
Streamers can expect to earn $2.5k per month or $30k per year with 1000 monthly subs. 
How does Twitch pay you? 
Once you agree to the Twitch affiliate agreement disclosing your tax information and after reaching a payout threshold of $100 or more, Twitch pays you through one of the ways: 
Direct deposit/ACH

PayPal

Wire Transfer

Check
You can hold your payment until you make the arrangements to receive them. 
How many Twitch followers do you need to make money?
There is no minimum number of followers to make money on Twitch. Instead, making money depends on how many viewers are engaged with your stream's duration. On average, if you hold 15 to 20 viewers until the end of your stream, you can expect to gain around 1 to 2 subs and a few bits each stream. However, this amount will grow as the subs add up.  
Do people generally donate bits or subs to Twitch channels? 
Initially, bits are the most common donations you can expect through your streams. It will account for almost 50% of your earnings and slowly drops as your channel grows. This is because once you achieve a good number of followers, you will have regular subs from your usual viewers, becoming the primary income source.  
How does Twitch make money?
Twitch derives its primary income from Affiliate channel advertisements and through revenue from bit sales and subscriptions.  
Can you make a living on Twitch? 
Although not a more manageable process, making a living with Twitch is possible with creative ways of attracting audiences and sponsorships. 
How does Twitch's subscription revenue work?
Viewers can avail of channel subscriptions in three different levels: $4.99, $9.99, and $24.99. The money earned through these levels is equally divided between Twitch and the Affiliates. However, Affiliates with more followers can expect a higher percentage or even the entire share. The revenue sharing continues until the subscribers cancel their subscriptions.
What Do Twitch Streamers Make Per Follower?
A Twitch streamer earns $2.50 per subscriber. Hence, Twitch streamers make $250 for every 100 subscribers. 
What Do Twitch Streamers Make Per Ad?
The revenue for a Twitch streamer from advertisements varies. However, they generally earn around $2,500 with 1,000 subscribers with ads. 
What Do Twitch Affiliates Make Per Subscription?
The earnings of a Twitch affiliate depend on the viewer's choice of subscription. The viewer can opt for three subscription tiers – $4.99, $9.99, or $24.99. However, the income through subscription is shared between the streamer and Twitch. It is usually a 50:50 split, while some large broadcasters can receive up to 100% or a higher percentage. 
What Do Twitch Affiliates Make per Prime Sub?
Twitch prime subs are purchased through Amazon prime, but affiliates earn $2.50 for every Twitch Prime sub. 
How Much do Small Twitch Streamers Make?
A beginner Twitch streamer must expect money once an affiliate status is reached. After a streamer with a more negligible following reaches affiliate status, his earnings can vary between $50 and $1,500 monthly, depending on the number of subscribers and donations.
How Much do Twitch Streamers with 1000 Viewers Make?
Twitch streamers earn $3.50 for every 1,000 ad viewers.
Do Twitch streamers get paid for views?
No, Twitch pays you based on the number of followers or subscribers. 
How Much Does a Streamer Make Per Twitch Bit?
A Twitch streamer earns $0.01 for every Twitch Bit donated during the stream through cheering.
Are Twitch Bits Worth More Than Subscriptions?
A streamer will earn more through Twitch bits over Subs. This is because a viewer can subscribe to a channel for 4 months for $20. However, he will receive only half of that share, whereas a streamer earns 1 cent for every bit.
Final Thoughts
As a Twitch streamer, you must establish your channel with the required followers. Then, as you grow your live streaming bubble, you must aim to become a part of the Twitch affiliate program. Once there, you can go on your journey to gain the status of a Twitch partner. Although becoming a Twitch partner is pretty lucrative, you can still become one with the necessary time and effort. This way, you can earn a handsome sum doing what you like. Further, you can leverage the other options available to make money through Twitch. 
Videos
How much do small streamers make
How do Twitch streamers make money
How much do Twitch streamers make