Video editing is the process of removing unwanted footage and choosing the best footage. It is a process of combining several pieces of footage to the best sequence possible. However, video editing is not restricted to cutting and stringing together. It involves editing the raw video, matching the scenes flawlessly, and adding sound effects. An editor makes a vast array of edits to the video to make it fit as per the client's requirements.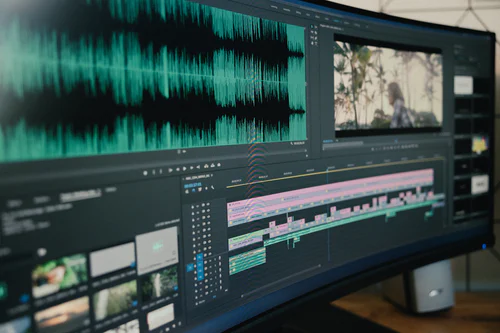 In today's world, a mere teenager can edit videos easily. It often becomes important to determine the real-life numbers if you're planning to work as a professional video editor. As such, you must know how much video editors make and the factors involved in it. Bill your services well, whether working with a firm or freelancing, to sustain in the market and get a steady income.
Check out how much to expect from a video editing job:
Qualifications Required
The income of a video editor is usually generated from the profit they get from different projects. The ones with a Bachelor's degree in broadcasting or film are full-time employers. Learning the skill from a professional film school or course automatically grows your creativity, attention to detail, computer skills, and communication skills.
All these qualities are extremely important to go for big projects in the future. Apart from these, a video editor must have a flexible working time to help in working on more projects simultaneously.
Some other skills may include:
Fine art or visual art
Communication and media studies
Information Technology
Graphic Design
Choosing the right course from the right school can get you qualified for a number of projects and requirements.
Salary Based on The Region
While working in the film market, you must consider looking for places where the demand for a video editing job is more. Cities like New York and California have more production and film companies.
Video editors working in these states made high incomes at $92,000 and $89,000 per year, respectively. In Texas, the average video editor income received was $73,000. Thus, freelancer video editors are more likely to earn well in such cities.
Average Pay Of A Video Editor
Films and video editors have seen a boost in their income in the 21st century. There is an increase in online training videos, movie companies transforming motion pictures into DVDs, and editing scenes with the help of software.
Most professionals work on a per-project basis, so with each project, they tend to get a promotion. They earn money through their experiences while working for news, manufacturers, or entertainment companies. Video editors tend to make almost an average of $59,500 as an annual salary as per the US Bureau of Labor Statistics.
The average hourly rate of a video editor can be $40 (in the US). The professional editor can make $80,000, whereas a fresher can earn up to $40,000 per year. However, the hourly rate may fluctuate for freelancers. It can range from $14 an hour up to $80. It depends upon the nature of the editing and the budget of the client. Most freelancers earn an average hourly wage of $25 per hour. The usual hourly rate of a film editor is from $20 to $40.
Learn more about the salary of video editors in this article.
In 2016, 59,300 video editors were employed in the United States. Video editors play a major role in making the final draft of a video or film. Hence, the companies depend upon them for various tasks such as color corrections, cut scenes, screen film, special effects, and inserting sounds. The main work of a video editor is to make these changes set seamlessly into the movie.
Factors Affecting Your Market Rate
Experience serves as the most important factor that helps one to establish himself in the market and get more assignments. Getting multiple clients or working with settled clients helps in boosting the income. Some video editors work in specific industries or edit a certain type of content. Working for industries like movie businesses or corporate companies is an instant way of securing a good income.
The clients
The type of client that you are working for changes the amount of money paid for the project. While dealing with the clients, a big party or a small one, you must check the resources included in the specified rate. The price must be set keeping in mind the task provided to you. If you undermine your skills, then your income might get adversely affected.
The final cost of video edit
The final price includes all the cost resources that you provide from your side, along with the final product. Some things that need to be considered while deciding the cost of the edit are:
Duration of the raw footage
Duration of the finished edit
Motion graphics
Text overlays
Image stabilization
 Color grading
The complexity of the edit required
Also, one must keep in mind the type of editing required. Video editors should charge according to the task they are assigned. Charging less only to maintain the client relationship might result in a waste of time and effort of the editor.
Work experience
It is needless to say that experience is the key to your success in this sector. As a fresher, you must be willing to work on as many projects as you can. It adds value to your skills and your CV as well. The most basic tasks of editing are assigned to an amateur editor at first. This is an easy strategy to earn income in the initial days of your career. It also helps you decide the intensity of work that you can handle.
Any project you work on, be it small or high-end, would automatically add to your portfolio, indicating your experience. Editing the video is an extremely crucial task for the people involved in doing the project. Everyone expects it to be top-notch. The skills of a video editor determine the projects he will receive in the future.
Type of industry
A video editor can go to various industries to work in. However, each one functions differently. The video editing cost also varies according to the set-up and other equipment required. These industries are:
Weddings and Other Events
Documentary Features and Music Videos
Commercials and Branded Videos
Scripted Features
Episodic Programs
Salaries According To The Industries
Different industries have different demands for a certain type of editing. By choosing the industry according to personal interest, a video editor can make enough income to move from one project to another.
Weddings and other events
It is the most stable industry to work in. Weddings are big industries and provide a huge income if one has the required potential. It is also a great way to start with your video editing career. All the other events like birthdays, memorials, mitzvahs demand video making.
One can charge starting from $25 per hour to ten times that if one reaches the professional level. A video editor can grab several opportunities for work, as occasions like these continue all year along.
A video editor can earn anywhere between $800 and $1500 for each big-budget project. He must have knowledge of the best video editing software such as Final Cut Pro or Adobe Creative Cloud. Another aspect to keep in mind is the speed at which you can edit the videos greatly determines the income you generate.
As Dave Williams, the founder of Cinema Cake and one of the most successful owners incorporate video industries says,
"Video editors can easily make an income of $45,000 to $75,000 annually if they deliver the videos in some time."
Read this article to learn how to make a full-time career out of video editing.
Documentary features and music videos
Documentary films are one of the most daunting and challenging projects to undertake for video editors. They are often unscripted in nature and have many problems in coverage, sound quality, and picture. Documentaries have a sense of storytelling in them, and the editors with the same quality find it most rewarding to edit. Considerable skills are required for editing. The video editor of the documentary can expect to get a rate of $2500 a week and $4500/week at the top approximately.
It is relatively less beneficial as compared to the other industries. But if a high-end project comes along, then the editor can get a good amount. Document editing often requires the editor to work from home, so it's a fast, good model and cheap process.
The deadlines and requirements of the clients are usually less. It is also essential to negotiate your rate while dealing with the documentary producers as they do not always offer a good price.
Music videos are also fun projects to work on in the contemporary world. As a freelancer, one can easily earn up to $1200-$1500 a day. Take an example of "Be Kind" by Marshmello and Halsey for a perfectly edited music video.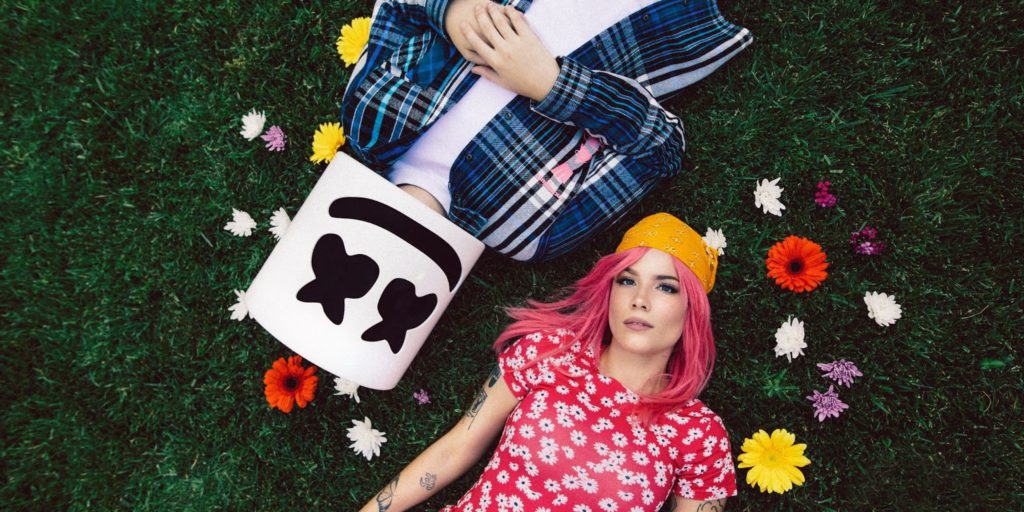 Commercials and branded videos
In this format, a video editor has to work according to a given script. Commercials and branded storytelling have been a well-established industry for a long time. Earlier, television commercials and advertising were the only ways to communicate the brand among the masses.
It is a good chance for a video editor to take up commercial projects. These brand agencies tend to hire professional editors to execute their concepts. The rate of hiring a video editor in these industries vary according to the locations.
However, an expert editor can charge from $750 to $1500 per day. Your way of editing determines the price that you are paid for your work. Thus, you must know the art of narratives if you need to convey a message effectively in 30 seconds.
In most cases, the editor is handed over a huge responsibility and liberty by the director to make cuts and decide creative controls. You might be able to gain a higher price if you are trusted enough by the authorities and if your work is appreciated.
It is important to set your working price smartly. At times, if the client can't afford to spend a lot on the project, he might end up searching for cheaper alternatives.
Scripted features
Working on feature films is also a preferable option among video editors. A variety of projects and types of film determine the editorial cost. For a low-budget theatrical film like Moonlight, a video editor can expect a payment of $1,977 to $3,364 per week. The payment is stipulated based on the hours the editor works for. The editor can also increase his/her income by working overtime.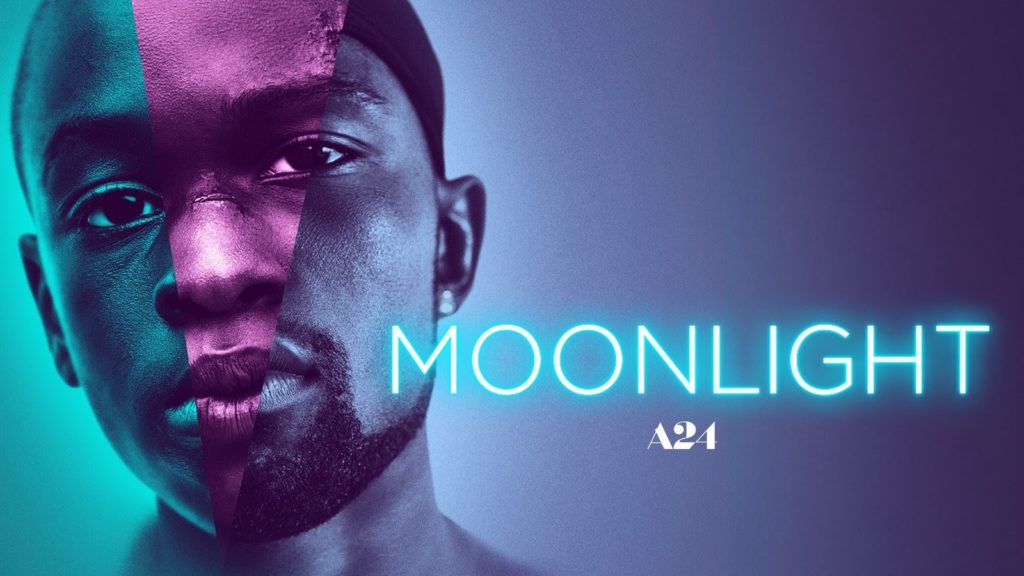 Do you wonder how much video editors make in this industry? If you want to know the wage scale, then you have to refer to the Motion Pictures Editors Guild wage scale. Some factors that affect the wages are:
The budget of the film
Director/producer of the film
The crew involved
Distribution of the film
Thus, an experienced editor can make anywhere between $2,500 to $4,500 per week. Another way of getting a better project is explained by Lee Gardner, a Los Angeles and Seattle-based commercial editor. According to him, a video editor can put up the project on LinkedIn and other platforms to catch more leads. Your reputation as a video editor may influence the people in the market to approach you.
Episodic programs
This industry has a low varying of rates. Editing episodic content such as television episodes and animated video requires constant time and practice. For some shows, the editor can earn from $3000 – $3300 per week. The editor must possess exceptionally strong storytelling skills for an episodic content format. As it is a lengthy process, a fresher can be paid $10 per day. However, the rates may increase with time.
The video editor can try to increase their income by acquiring more projects. It is difficult to get raises while constantly working in a particular company.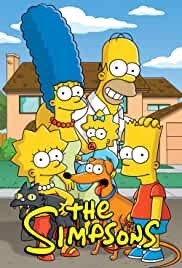 Factors to keep in mind while negotiating your price
Negotiating your price is essential to set a standard income. You must determine ways to earn the highest amount for your skills. Here are a few points to follow while negotiating.
How much should you be paid?
Various equipment is involved in the video editing process, along with the other qualities and knowledge of the video editor. Hence, it is important to know these factors before quoting your price. Keep in mind the additional expenses like software licenses, technological gadgets, and professional dues before setting your working rate.
Just like in the other professions, the current market rate must be understood by the video editor. One can either research on the internet or ask around to compare and fix a price for their services. As discussed before, the market price differs from location to location, and the editor must know what price is reasonable.
The video editors must ensure how they want to get paid. It could be based on hours/days/weeks or months. It is advisable not to go for contract-based work as a freelancer. One must estimate all the aspects required to complete the project and how much one can invest in it. One must be confident about his skills while setting the price.
Set the price according to the client
The service rate differs according to the type of client you're dealing with. Big companies with a handsome budget may offer you a good income. You might have to negotiate for more. In contrast, the smaller clients with individual and small-scale projects must be quoted accordingly.
Before discussing the price directly with the client, one must have clarity about the price range. You can try to find out how much the client has budgeted for editing the project. You can create different rates for various types of work.
Also, make sure you're doing it for the right reasons if you're making less money on a project. It may be for the purpose of developing a client relationship, landing a high-profile career, or exercising your imagination.
Along with these methods, you must try not to deal with the clients to get paid on an hourly basis. One can try to earn more if they negotiate based on value instead of the time that has to be invested in the project.
Ways to Increase the Income as a Video Editor
The amount of money one makes through video editing largely depends upon their techniques of editing, skills, and establishment in the market. Following are some ways to boost the income as a video editor:
Choose the right software
Software is the core of the entire video editing process. Hence, one should master the correct software they are more likely to use. Working in popular video editing software like Adobe Premiere, Media Compressor, and Final Cut Pro is the basic requirement of the video editing job.
Movies like The Social Network and X-Men Origins: Wolverine is edited solely on this software. The video editor should be well-versed in these and can purchase them to make their services advanced in nature.
Keep up with the trends
Following the trends in today's world has helped several people in achieving better incomes in their professions. The entertainment industries are quite dynamic as well. Therefore, the editor must not follow an age-old editing method. Video editing is all about creativity. If you are imaginative enough, your efforts are likely to be acknowledged in the market, giving more clients as a result.
Commit to the deadlines
As said before, your market reputation will provide you with the projects in the future. Setting the deadlines and delivering the project according to it is the first step towards gaining the trust of the clients. The video editor should truthfully communicate with the client while setting the delivery date and should stick it to.
Be flexible
Whether you are a freelancer or working with a company, you must be upfront with expectations. The rate that you agree to must meet the client's expectations. The video editing process included multiple edits, revisions, and versions. So, the video editor must be flexible with the inputs of the client to build a cordial relationship.
The video editor's salary often depends on the relationship you have with the client. Gaining their trust helps the editors as the clients often recommend the services provided by the editor among their own business community. More clients mean more income.
Especially, the freelancers must learn and brush up their skills under a freelancer director first. Working with a team of editors might also provide a chance to work under the instructions provided, which might help in the longer run. Molding your work according to the project assigned is the key to get noticed.
The client loves it when their demands are met without any compromise. A video editor's duty is to shape the raw footage into the most compelling and coherent story. With the right principles influencing your work, there is nothing that can stop a regular income flow.
Thus, the video editing job provides you ample opportunities to try to work in many industries of the entertainment sector. The editor can gain experience while being a freelancer and settle in the most suitable industry according to his wish. Video editors increase their skills with every project they take up. So as long as you are skillful, you would continue to get the work. At a professional level, one can also start courses for the graduating editors.