Production designers, also known as scenic designers or PDs, are known for developing and coordinating the way a film, television, or theater production looks.
What is the Production Designer Job Description?
Production designers perform several tasks during the pre-production and production phases so their projects look right. Their responsibilities include:
Reading the project's script
Discussing the project's visual concept with the director
Negotiating a suitable production design budget with the producer
Hiring and managing the project's art department
Collaborating with the key staff responsible for the project's look, including the art director, cinematographer, hair, and makeup
Traveling to potential filming locations (scouting)
Supervising the setup and dressing of sets so they are ready for filming
Resolving issues with visuals on set during filming
What is the Difference Between a Production Designer and an Art Director?
The art director once ran the art department, but this is only the case on small productions today. For large productions, the art director reports to the production designer who now oversees the entire art department. However, as productions don't always have production designers, some people use the terms production designer and art director interchangeably.
After the production designer collaborates with the director on the film's visual concept, they discuss this concept with the art director. The art director then delegates tasks to their team to make that visual concept a reality.
What Skills are Required for the Production Designer Role?
Production designers use a variety of technical and leadership skills in their careers. These skills include:
Strong verbal and written communication
Organization, multitasking, and time management
Teamwork and collaboration
Technical artistic skills and aesthetic instincts
Confidence using computer design programs including AutoCAD, Adobe Photoshop, and Adobe InDesign
A well-rounded understanding of the art department and the work of all its professionals
Budgeting and cash flow management
Scheduling and timeline management
What Personality is Required for the Production Designer Role?
Skills matter, but so does personality. Studios and theaters typically look for production designers with the following qualities:
Creativity
Likeability
Willing to delegate
Adaptable and flexible
Respectful of the work of others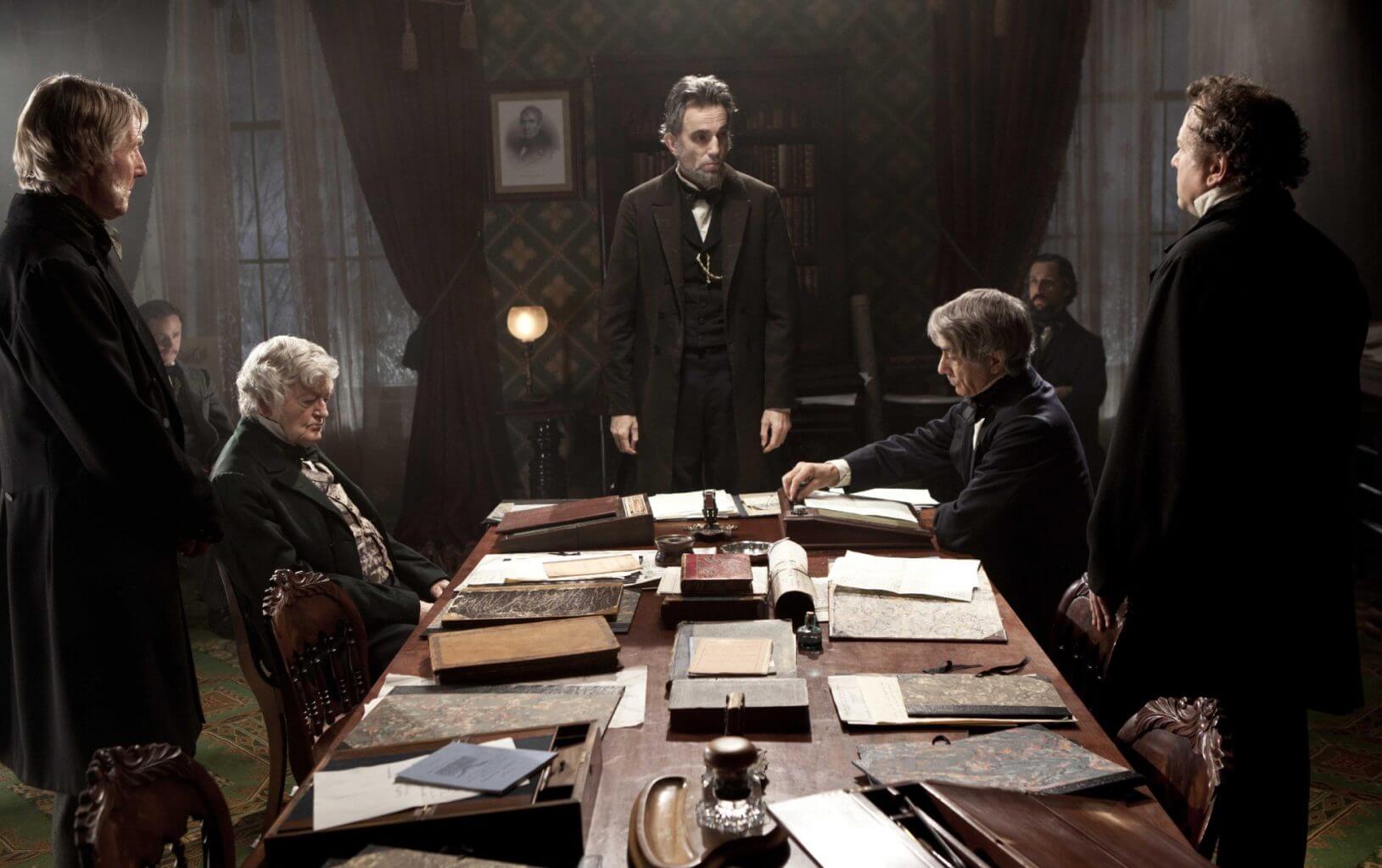 Scene from "Lincoln"
What Kind of Production Design Education Do I Need?
There are no essential education requirements for working as a production designer. Studios and theaters value creativity and experience most of all. However, aspiring production designers can give themselves an edge with degrees or diplomas in graphic design, construction, art, theater, or film. These courses teach students the basics of their industry. They can also help students connect with people that may help them in their careers.
How Do I Get Started in Becoming a Production Designer?
After completing your education, use the following strategies to secure work as a production designer:
Work your way up. Working as a production designer is not an entry-level job. Secure work as a production assistant first, then prove yourself and you may be promoted.
Start small. Few people land roles in Hollywood blockbusters from the start. Build your resume working on projects with regional theater companies, student filmmakers, and online content makers. Small productions like these give inexperienced production designers more responsibilities than major projects do.
Apply for internships and apprenticeships. Established production designers often accept interns and apprentices. These roles let you watch how production designers work and get practical experience helping these professionals.
Build a strong network. Stay in touch with film school classmates and industry professionals you meet. You never know when a contact may help you connect with a production design opportunity.
Watch panel discussions. You can learn a lot about production design watching professionals in your field chat at film festivals or online.
Ask questions. Asking questions is one of the best ways to learn. Ask questions while you're on set or attending events to get a more in-depth understanding of your industry.
Submit your art to production. Most production designers have strong artistic skills. Submitting your own art to movies and TV shows can be a great way to build your contact list.
Update your online production design portfolio. Anyone considering hiring you will want to see your portfolio. Make sure it is a current representation of your technical abilities and creativity.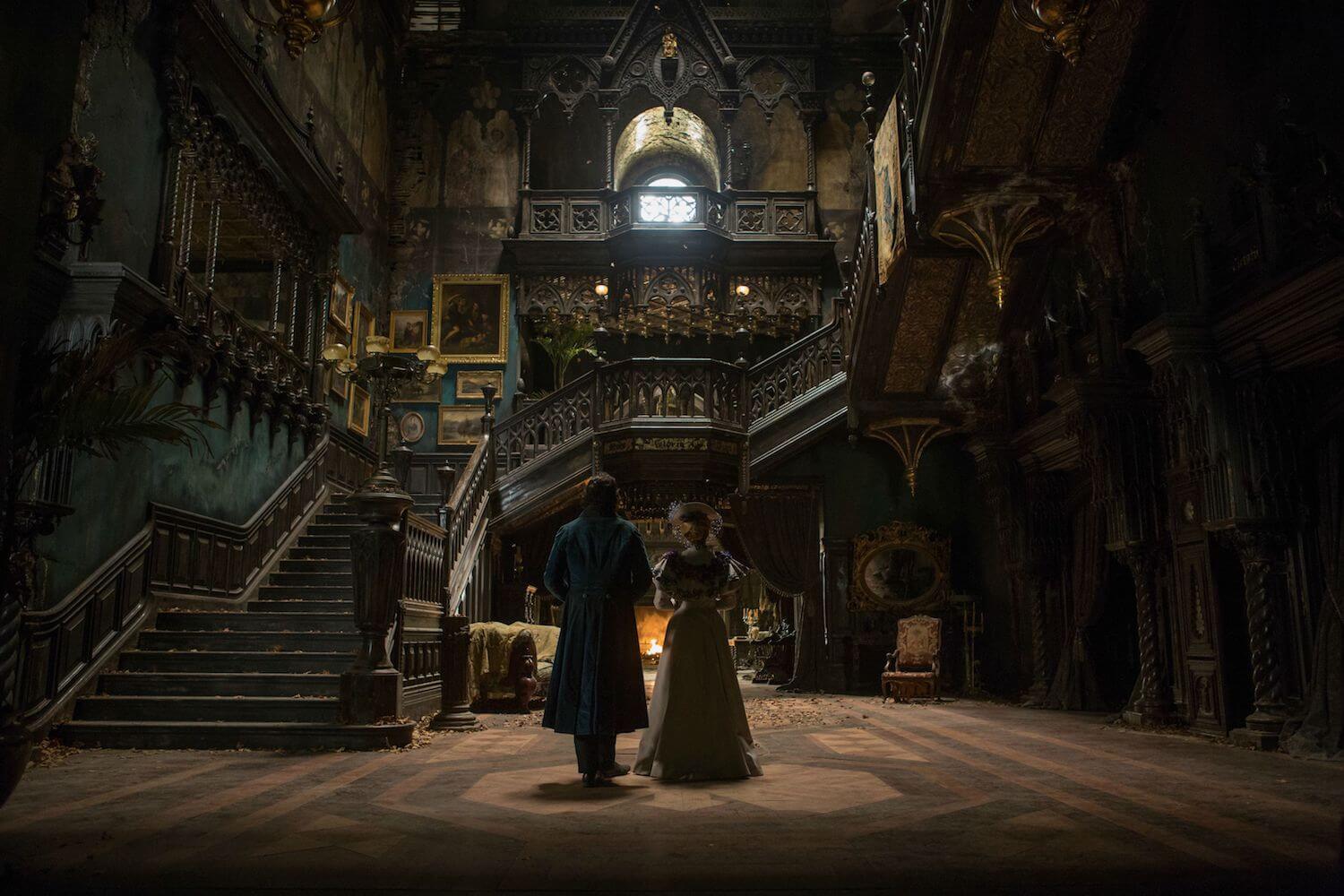 Scene from "Crimson Peak"
What Should I Include in my Production Designer Portfolio?
If you don't already have an online production designer portfolio, you may wonder how to create one. Website builders can take care of the technicalities, leaving you to focus on your art. Choose a portfolio theme that looks stylish. It should also allow video embedding, so you can showcase clips of your work. Your production designer portfolio should include:
The best images and videos of the work you have. Be selective, because too many images can be overwhelming and distracting.
A production blog, if you do not have much production design experience. Your opinions on production design in films and TV shows can give your portfolio a point of difference. They can also tell studios a lot about your design knowledge.
Do I Need to Join a Production Designer Union?
You should join a production designer union, as most major film and television productions only employ union members. Joining a production can also help you secure higher pay and more regular work. There are different unions for production designers working in different locations. They also have various experience requirements. You can learn more about these requirements through online research. The Art Director's Guild is one of the most popular unions for production designers.
What Kind of Production Designer Salary Can I Expect?
Your expected salary will depend on your education, experience, the size and budget of the production, and your union status. LinkedIn states the average annual salary for production designers in the United States is $54,000. According to this source, typical salaries range from $34,400 to $84,000. However, according to Careers in Film, yearly salaries for production designers can go as high as $90,000.
Production designers are typically freelance workers who negotiate their own day rates. Finances aren't the only motivator for most production designers. Many professionals will take less money to work on an interesting project or with professionals they respect.
What Sort of Lifestyle Can I Expect as a Production Designer?
Production designers work at least 12 hours a day, five or six days a week. Non-union production designers should take at least a week's break between projects to recharge their batteries and avoid burnout. Since union members make more money, they can usually feel more comfortable taking the time they need between jobs. Union members can often have more regular hours too, which helps them maintain a work-life balance.
Production designers working in film can have substantial downtime between projects. Work is more regular for production designers working in television and theater.
What is the Career Outlook for Production Designers?
The U.S. Bureau of Labor Statistics categorizes production designers as set and exhibit designers. This official body expects jobs for these creative professionals will grow by 5% between 2018 and 2028. This is equivalent to the national average for all jobs.
Working as a production designer is a fulfilling career choice for creative people interested in film, television, and theater. If you're interested in learning more about how to become a production designer, apply to Nashville Film Institute to gain professional qualifications as a filmmaker.