Twitch, a popular interactive video-streaming platform, can be your best bet if you are a newbie streamer. This platform simplifies the process of live streaming while helping you broadcast or watch gaming, entertainment, sports, or music content. You can stream or monitor content for free and receive subscriptions from your fans or audience while streaming. This unlocks your capability to earn as a twitch streamer, provided you satisfy specific requirements. If you are a content creator who wishes to unravel your interest while earning, here is how to become a twitch streamer.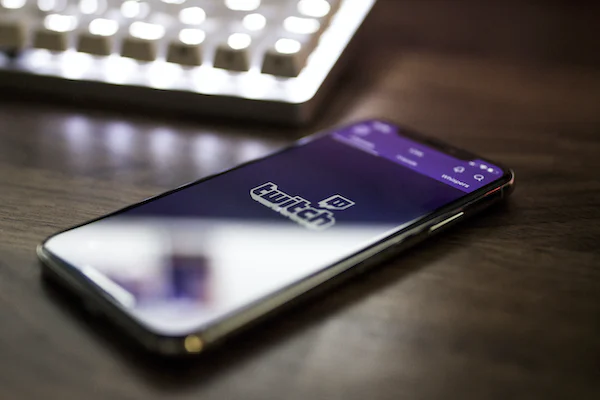 How to Stream on Twitch?
The first step to becoming a twitch streamer is to know how to stream on Twitch. Here are some steps to follow for the same: 
Set up a twitch account
First, read through their  Terms of Service, Privacy Policy, and Community Guidelines to set up a twitch account. Then, you can sign up for a new account using a computer or a mobile. 
Step 1
Go to https://www.twitch.tv and sign up on the top-right portion of the page. Alternatively, if you are signing up from a mobile, download the Twitch Mobile App and install it to proceed.  
Step 2
Click on the login / Sign Up option.

Choose your Twitch name, between 4-25 characters in length.

Set your password, email, and date of birth.
However, while signing up from a mobile, use your mobile number and tap on the Use email option.
Note: To know how to change your twitch name, read our post on how to change twitch name
Step 3
If you're signing up through mobile, you will receive a 6-digit one-time password (OTP) via SMS or email to confirm your email ID.
Step 4
You must enable two-factor authentication to broadcast on Twitch. You must key in your password and mobile number to verify your email. Once you successfully verify your email address, you can turn on two-factor authentication. Further, you must furnish the profile information, which must convey your favorite games, the equipment, and the stream schedule.
Getting verified on Twitch is a simple task. Acquiring the purple check badge might seem an arduous task. We have made it simple for you. Find our post on How to Get Verified on Twitch? 
Build the Essential Setup 
You require a device to run your content on Twitch. This can be: 
A PC, Laptop, or Gaming Console (Playstation 4 or Xbox One)
A PC is the most popular option as it gives autonomy over your streaming. However, the amount of RAM in your PC decides if you can run streaming software and your favorite video game on your device. Hence, it is time to upgrade if you have the most basic PC with 6GB or 8GB RAM. Alternatively, you can use a dual computer solely for gaming and another for streaming. You will require a capture card to bridge the two systems together in this case. You will also need one if you're streaming from console gameplay or not using a webcam for your video feed. 
A mic or webcam
Your smartphone is generally a good substitute for a standalone audio or video device. However, a proper microphone is essential to engage the viewers. Further, you will require a good camera and better lighting if you deal with niches other than video games. 
You can purchase the following mic and webcams for your streaming:
A solid internet connection
It would help if you had an internet connection with a high upload speed for quality streaming. Therefore, a minimum bitrate of 5 megabytes per second is essential, while 10 Mbps will smoothen the process.  
A streaming software
If you are a newbie streamer, you can avail of the Twitch Studio app for a hassle-free streaming experience. However, you will require streaming software if you are streaming from a PC or laptop. Alternatively known as the encoding software, streaming software captures your audio or video signal, compresses it, and delivers it to your live streaming platform suitably. Some of the more popular  streaming software options available are:
Locate your niche 
Once your setup is ready, you have to decide on the type of content you wish to live stream. Although it is challenging to locate your niche immediately, you can always try a variety of content to pick the most suitable one. For example, if your niche is gaming, choose the one that interests you and also the one that is not being streamed often. This way, you can attract a larger audience. Further, make incremental changes while shifting from one gaming to another after building a good community of followers. 
Portray your streaming persona
Portray your streaming persona depending on whether you are an entertaining extrovert or a shy introvert who wants to showcase your skill. Your persona should be authentic as it strengthens the perception of your image amongst your followers. 
Stick to a schedule 
When you have a schedule, you automatically let your followers know when they can expect you. Alternatively, this will help you plan your breaks and the rest of your work. However, sometimes you can extend your schedule if you enjoy your work. 
Promote your stream everywhere
Twitch pays you $1,500 monthly if you get at least 100 viewers during your live stream. This sum elevates in proportion to the number of viewers. Therefore, growing your audience base through other social media channels is vital. Once you promote your live stream through other channels, you will interact with your audience in person. This way, you will understand their expectations and alter your streaming accordingly. 
Build your community
The pros of live streaming are that it offers you a chance to interact with your audience in real time through chat, donations, or subscriptions. Hence, giving your answers or responding to their comments is necessary. This will help you establish a personal connection with them. Further, this will build a genuine interest in your content and compel them to return to your stream.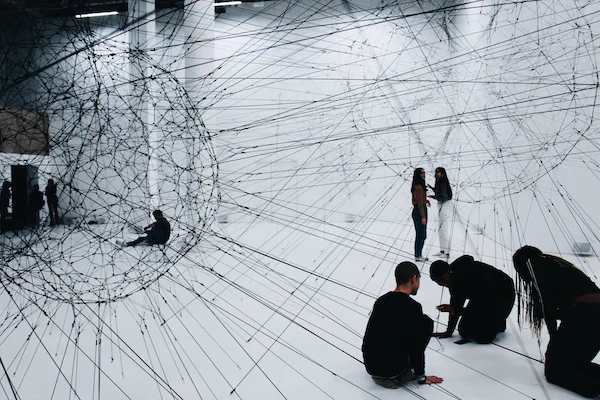 Collaborate
Collaborating with other live streams is yet another way to build your audience. This strategy is highly recommended, especially with a smaller audience group. Once you collaborate with other streamers, you eventually get introduced to new followers. This way, you can increase your fellow streamer's count while achieving your goals with his followers.  
Final Thoughts
Wrapping up, you can become a twitch streamer if you have a twitch account, complete the initial setups, and have a solid internet connection with some essential equipment and broadcast software. Once you establish your channel, the challenge comes after you begin to blow your live-streaming bubble while adding more participants. Although it seems tricky, becoming a twitch streamer and achieving financial freedom is pretty close. 
Videos
What Is Twitch? Twitch Explained In 3 Minutes
How To Start A SUCCESSFUL Stream in 2022
How to GROW a Twitch Stream in 2022