YouTube influencers have been existing for over a decade, and their popularity never really dies down. YouTube is probably the most famous social media platform. It is accessed by millions of people daily to watch videos related to all sorts of topics. YouTube influencers gain profits and earn millions every year by monetizing their channel.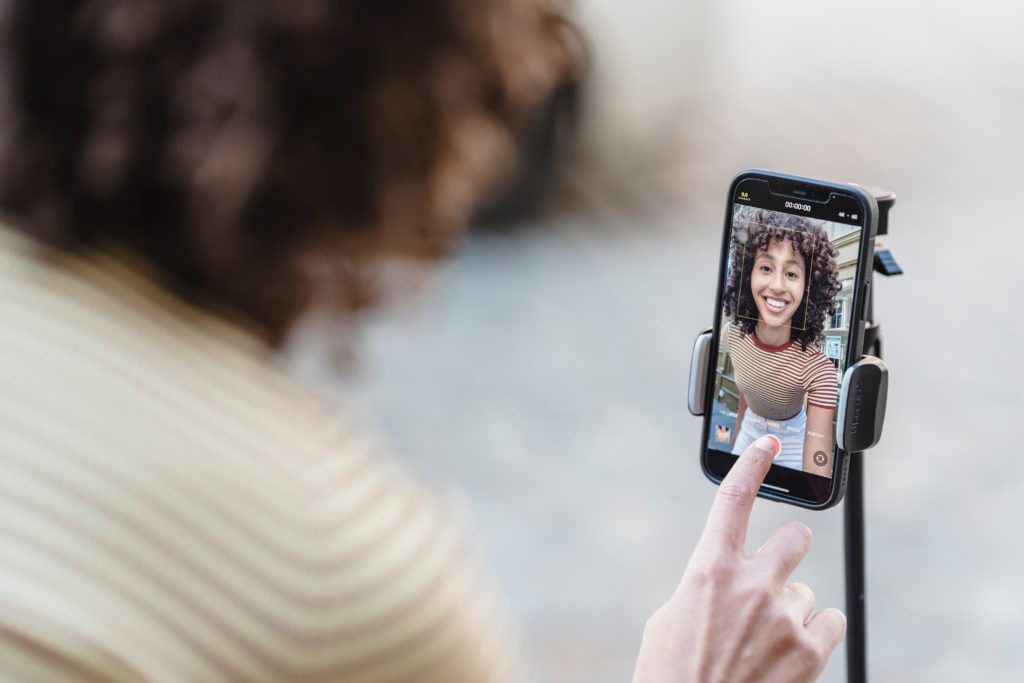 Becoming a YouTube influencer: Is it a cakewalk experience?
Now being a YouTuber may be fun because the profession itself requires a creative head. You can let your creativity flow freely, with zero restrictions. But how easy is it to gain fame through YouTube? Let us find out.
Becoming an established YouTuber is not such a smooth journey as a lot of people might have mistaken it to be. You need to give in immense time and creativity, and for a long time, it may not be fruitful as well.
You will have to make investments and follow so many protocols even before uploading your very first video. However, it is not impossible. It is a tough path, but with the right guidance and the good amount of work you will have to put in, you can easily start your lucrative venture.
Your Ultimate Checklist for being a Successful YouTuber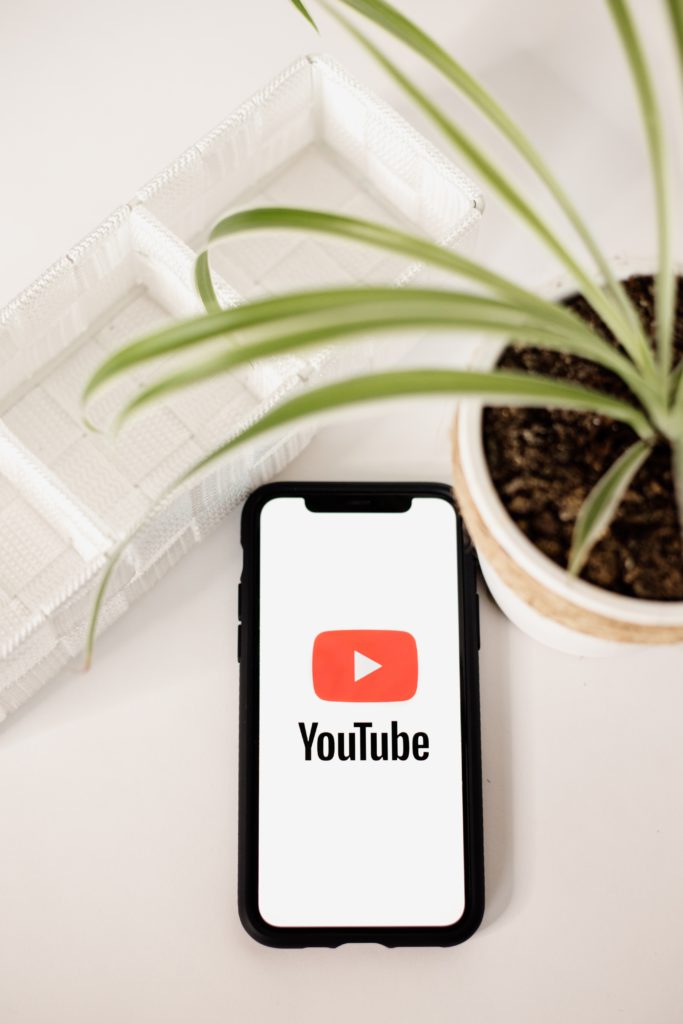 As stated earlier, there is so much that needs to be taken care of before your first video. You're excited, and you have so much content you want to create. But by the time you get to creating and uploading, there are so many minute details that you may miss out on. It is extremely difficult to stay organized and track everything that needs to be done.
Follow this checklist to create a proper chronology for starting your YouTube channel.
Select your area of interest
First things first, decide the type of content you want to upload. Too many varied ideas may just cause pure chaos in the beginning. Choose a niche based on your interests, so you can start with creating content that is heavily relevant to those fields.
For instance, a beauty influencer can upload videos concerning beauty tips and skincare routine, as well as makeup looks and tips. This will help you remain organized to get started with your YouTube channel.
You will also attract an audience because of the level of consistency in your content. Once your YouTube channel gets a bit stable, you can broaden your scope and explore other niches. For instance, a lot of YouTube influencers who started out with gaming as their main niche expand into vlogging, traveling, and fashion once their YouTube channel gains momentum.
Make an outline for your channel
Create certain goals that you want to achieve through your YouTube channel. Make firm decisions on the type of content you want to create. Is it perhaps curating information and making informative videos, your own original tutorials, or even just creating fun videos?
Set a goal for the type of content you create and maintain consistency. This will again help you stay organized and consistent, which will then help your YouTube channel gain some traction and get you started.
Being a YouTube influencer for just fame and money is very acceptable. But you must try to create genuine content for your audience, or attracting an audience will prove to be slightly difficult for you, which will create problems while monetizing your channel.
Brainstorm for unique content
Check out other YouTube channels before creating your own content. Figure out the type of content that is the most attractive to the audience and is the most in-demand and up to date. Think of ways you can create better content that may be similar to the ones you've watched but not plagiarized.
Add your own unique essence to your videos for them to stand out completely. Make sure you brainstorm for plenty of ideas beforehand so that you don't run out of ideas after a couple of videos and lose inspiration. Your content should reflect the brand you are trying to establish and your skill set.
As stated multiple times before, consistency is the key to becoming a YouTube influencer. Just like you need to maintain consistency for the quality of your content, you must also have a consistent schedule to upload videos. Your subscribers shouldn't have to wait months and months for a single video.
Make your schedule public so your audience knows when to expect content from you. Managing daily uploads can become really overwhelming for a single person. A weekly schedule is advisable, as it is the easiest and efficient way to manage content and also not get burdened by it. Even uploading two videos a week is doable. This will also help you in maintaining a proper timeline.
Determine the equipment required
The quality of your content is directly dependent on the type of equipment you use. You don't require expensive equipment to start out. But a couple of devices and software are necessary to get started.
Firstly, you need a computer that produces the level of efficacy you require. You will also need any video editing software to edit your videos. You can select this according to your budget and the features required.
Windows Movie Maker and Filmora are some inexpensive video editing software available for use. A good screen recorder is also essential. The best software available for the same is Debut Screen Recorder. It is inexpensive and also has a feature that will allow you to add captions to your video!
If you are recording yourself for your videos, a high-end camera is advisable. Investing in a camera will never be in vain, as it can be used for other various purposes as well. You will also require a microphone to record your voice. The quality of your microphone will impact your voice in the video, so make sure you invest in the one that provides the best result.
Launch your channel and find ways to enhance it
Create your channel after making sure you have some of your content ready. Choose a catchy channel name. It could simply be your own name, or it can be anything related to the field you're going to create content for. Upload a unique profile picture and banner. Your header can have a short description of the channel and the schedule for uploading videos (E.g., New video up, every Wednesday @ 4 pm IST).
In the 'About' section of your page, describe yourself and your YouTube channel. Make sure your description is readable, crisp, and up to a point. Include a few keywords so that people can find the channel while searching for the keywords. Maintain a good aesthetic for your YouTube channel. You can create unique artwork for your channel by creating an icon and a banner. Assert a congruous color scheme and typography look for your channel. This attracts your audience to the overall artistic look that your YouTube channel offers.
Upload your first video and get this journey started
Now that your YouTube channel is ready to be launched create your first video and upload it. Look for the feedback you receive. Is this the type of content that people like? Or should you switch to something more audience-friendly? Make these decisions based on the feedback you receive for the first few videos and not just the first video.
Remember to not get disheartened if your first video doesn't receive the traction you expected. You must learn from it and create stronger content. YouTube Analytics also is a great tool that will help you get great insights into your audience. This shall be explained in more detail further in this article.
How does a YouTube Influencer monetize their channel?
YouTube influencers earn money in several ways. About 40% of the YouTube channels with a million subscribers earn over six figures annually. A YouTube influencer must be a part of the YouTube Partner Program to start earning money. The requirements for the influencer to get into this program are:
The channel must have over 1k subscribers.
The channel must have watched more than 4000 hours in under a year.
The channel must agree to the terms and conditions of the program.
The channel must be approved by YouTube.
The influencer must have a valid Google AdSense account.
Once the channel gets approved under this program, YouTube influencers can earn money via ad revenue. A cost per thousand views (CPM) or cost per click (CPC) methodology is applied. Here, the main thing you have to understand is that Google pays only about 68% of a video's revenue due to Google's cut of profits policy. However, this is not the only way YouTube influencers can earn.
YouTube influencers often use the conventional ways of making money per view on videos. The amount of money you can earn depends upon the number of views, the ad quality, the number of clicks on the ads, and also the length of the video.
YouTube influencers also earn according to the number of subscribers they have. You don't get paid per subscriber. However, a good subscriber count is very important because it increases the number of views, ensures a better engagement rate, and can also help you acquire brands for marketing.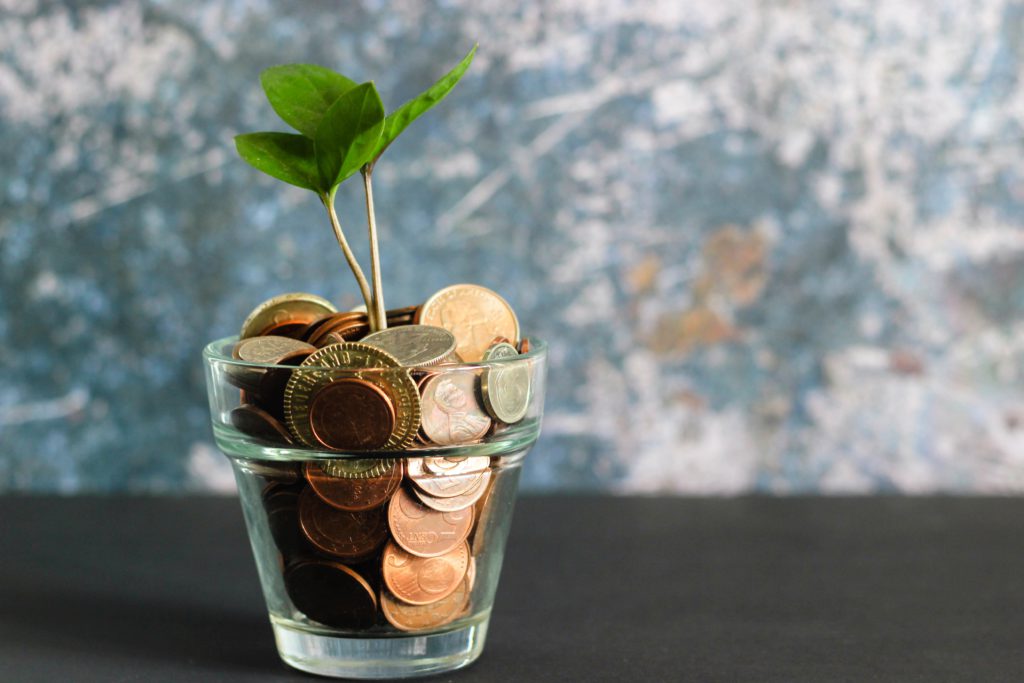 Well-known influencers make money by doing sponsored posts for a brand. Getting paid to promote products is one of the best ways to earn money for YouTube influencers. But you must have a good subscriber count and strong engagement on your channel. Plenty of YouTube influencers promote their own brand, which helps them earn revenue. Selling your own exclusive merchandise is one of the best ways through which YouTube influencers push forth their brand.
Understanding YouTube's Algorithms: YouTube Analytics
Now that you have established your YouTube channel, you must look at ways to promote and expand your channel. A few tips are mentioned below that will help your videos seem more attractive to viewers:
The title of your video must be short and quirky. It should be accessible, so people who do a quick search can easily find your video.
Thumbnails are a feature that is very important to attract an audience. They act as a 'mini movie poster' for your video. Thumbnails must be in high resolution, equipped with the title of your video. The more aesthetic your thumbnail is, the more enticing it will be for the viewers.
You can also create branded watermarks for your YouTube channel so that subscribers can easily subscribe to the channel with just a click.
Add an automated pop-up subscribe link to your videos. You can also add pop-up links for previous videos of your channel, which can attract the viewer to watch other videos that you have created.
YouTube Analytics is a major tool that will help you grasp the audience's mindset regarding your video.
YouTube analytics is used to keep track of your regular audience and use this information to increase views and better the engagement rates. You can gain insights into who they are and what kind of content they prefer. This is very useful data because it helps in deciding the type of content you should continue with to keep your audience engaged. Basically, YouTube Analytics is useful in optimizing your video marketing strategy.
The feature can easily be accessed via your YouTube account under the 'creator studio' section. It contains the analytic section, which further consists of several categories, like overview, real-time, watch time reports, audience retention, demographics, etc.
The overview report will give you a detailed report of your video's performance over the past 28 days. You can view the various demographics, like watch time, average view duration, etc., to compare the changes in these 28 days. It also gives you detailed data about your video reaching the target audience.
A real-time report will provide estimated data for your five most recent videos. It helps you understand how your content is being received by the audience.
These reports help you figure out what part of your video has been most watched by your audience or if there are frequent skips in a certain part of your video. It also provides insights on audience retention, traffic sources, playback location, etc.
Watch time helps you view various demographics, such as average view duration, average view percentage, number of new viewers for a video, the estimated number of minutes watched by your audience, etc.
This report, just as the name suggests, will help you figure out how well your video can retain the audience. You can find out if your audience watches the entire video or stop watching after a particular timestamp. This helps you change your content accordingly.
According to YouTube, your main priority while revamping your content style should be improving the first 15 seconds of your video. This is because users are most likely to stop watching after that time. So, keeping them hooked must be your priority.
The demographics report provides extensive data to understand the gender distribution, as well as the age group of your audience. This helps you understand what type of content is more appealing to a certain marginalized audience.
The traffic sources report provides an understanding of the various sites and YouTube features used by your audience for finding your content. The various traffic sources that can be tracked are YouTube search, video suggestions, browse features, playlists, YouTube ads, channel pages, notifications, campaign cards, etc.
This helps you understand why and how you are losing and gaining subscribers in various locations and across a period of time. This basically means that you can view the videos which brought new subscribers to your channel or the videos which made you lose subscribers. You can then create your content accordingly.
Other Interaction Reports
You can also view the likes and dislikes report, the comments report, the sharing report, and the annotations report. All of these provide insights into features that their name suggests.
Using these insights, you can optimize your video marketing strategy and keep improving your strategy based on how the performance is being perceived by your audience.
Influencer Marketing: The basics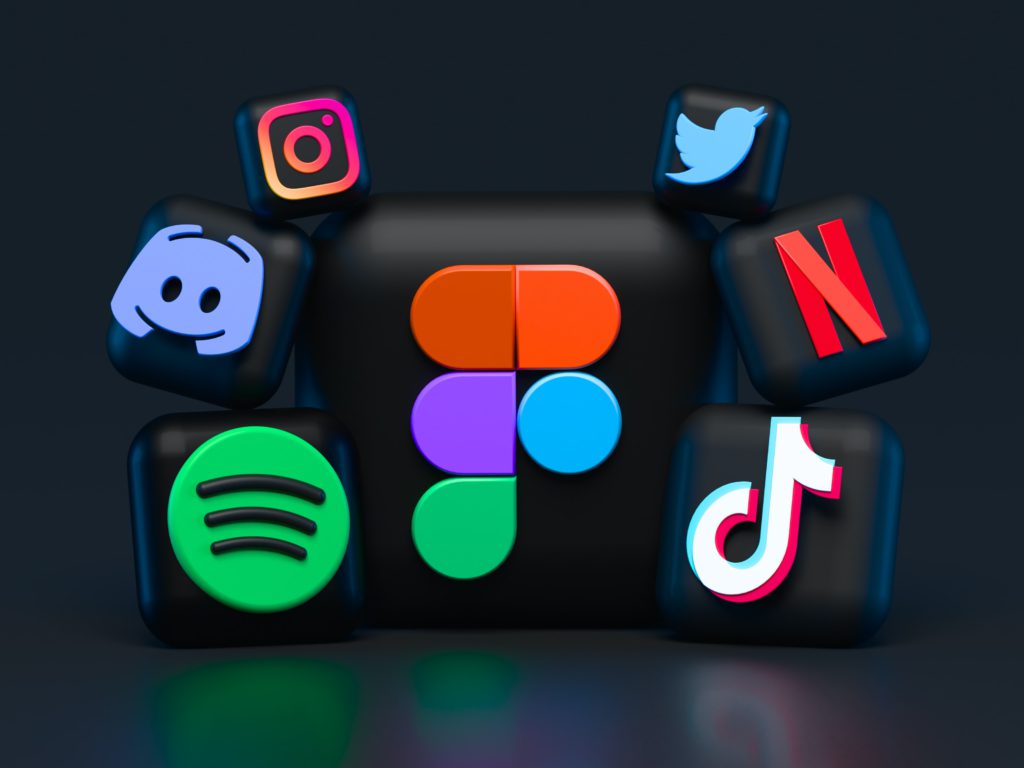 Influencer marketing is basically a formulated plan that businesses use to promote their products and services. They partner up with famous social media influencers who have a large, engaged audience. Brands use this opportunity to create credibility for their products, and it also helps in sales because once a product is used by a social media influencer, the fans also want to purchase the same products.
The reason brands collaborate with influencers is to reach a bigger audience, increase site traffic, build trust for the brand, and drive sales. However, brands only usually opt for famous influencers who have an organic audience. So, as a budding YouTube influencer, you need to ensure that your audience, since the beginning, is authentic.
YouTube influencers are the trendsetters; they engage with the audience and are much more relatable than high-end celebrities. This makes it more accessible for brands to approach them rather than celebrities. It is also very economical for the brand to partner with many influencers rather than one celebrity.
YouTube influencers who are established and have huge engagements earn hefty amounts from these brands simply by advertising or using the products in their videos. You will also be approached by brands as per the image you have built for your channel.
For instance, a beauty influencer will receive intimation from cosmetic brands, while a fitness or sports influencer will receive products from fitness brands.
Key tips and tricks for a YouTube influencer
While managing your YouTube channel, you must keep in mind a few points so that your YouTube channel and brand expands, and you can become successful in a limited amount of time.
Understand your target audience and create content accordingly.
Make content on the most trendy and contemporary topics. This will help you gain new subscribers who are specifically looking for content that is circling around the current trends.
Engage with your audience. Ask for feedback, comments, and frequently talk to them about the type of content they want from you, and accordingly make content that is relevant to them and within your skill set.
Do frequent collaborations and partnerships with other YouTube influencers to widen your engagement and reach.
Try your level best to create only top-quality content. Viewers will not prefer your channel if the quality of your content starts deteriorating after a few months.
Make sure that your content is 100% organic. No viewer likes watching a repetition of an entire event again. If you're inspired by another YouTube video, make sure you have something additional to add to it.
A YouTube influencer is a trendsetter. The trends that are visible on various other social media platforms are generally due to YouTube channels. From product reviews to unboxing videos to how-to tutorials, everything has such a huge demand on this platform. Just like any other professional setting, once you understand the logistics behind the YouTube scene, you can master the profession whilst adding a little lucrative touch to it!