An actress is someone no less than a dream girl. Many want to be an actress and be in the spotlight. But only some march ahead the long way to become an actress. The acting industry offers a variety of choices in media to showcase one's abilities. You can find work as an actress in TV advertisements, stage productions, movies, live events, and more. However, you can be more prepared if you know what actresses often do and what they need to succeed in their acting careers. Read in to learn about an actress's responsibilities, expected pay, and the training, procedures, and equipment required to become one.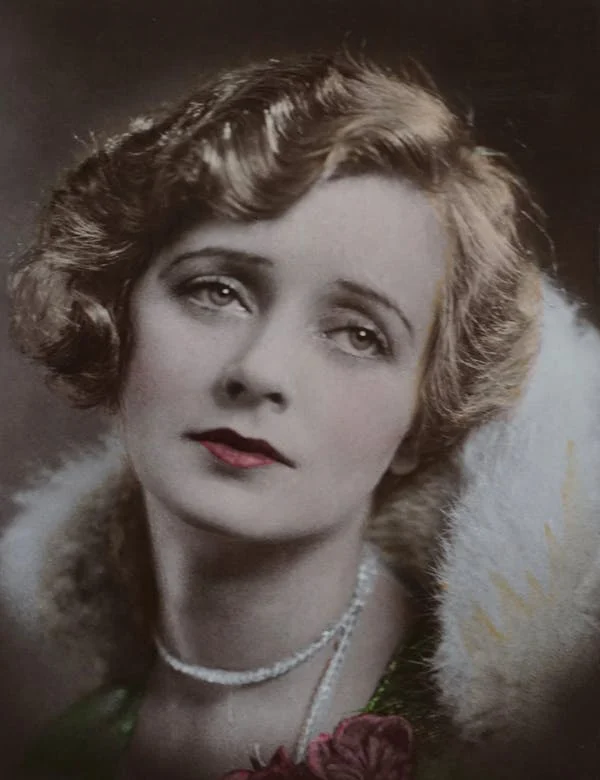 What is an Actress?
Actresses are skilled entertainers who take on roles in plays, films, and television programs. Although many aspiring actresses dream of fame, the reality is full of challenges. Many actors find work behind the scenes as extras or in one-line cameo appearances. In addition, they had to attend auditions, competing with hundreds or thousands of other performers. However, there are many ways to succeed in this profession, which is part of what makes it so challenging. Getting a degree may help you to learn skills as a working actor. Yet, any actress or aspiring actress should also learn to deal with frequent rejection, meager pay, and inconsistent scheduling.
Madelaine Petsch | This Is How I Made It | Cosmopolitan
Types of Actresses
Let's make a distinction between the three types of actors:
The Amateur Actor
An amateur actor receives acting instruction, and the payment is not guaranteed. Being an amateur doesn't necessarily imply you lack aptitude or ability; it just means you aren't paid for what you do.
The Working Actor
A person earning from acting is also called a "Professional Actor." They frequently work a second job to help pay their bills. This person adores acting and aspires to land a breakthrough part in the future. Their long-term objective is never again to audition and instead receive offers for parts based solely on their name. 
The Famous Actor
The actor is popular and someone who has succeeded and whose name is known by millions. They're well-recognized in the industry to the extent that they don't require any marketing materials to get called in for a role.
Top 10 Actors Who Got Big Roles with No Experience 
The Job Role of an Actress
The primary responsibility of an actor is to give life to a character for the audience when they watch. The actor aids the filmmaker and author in telling their narrative. They act out their memorized words with emotion on stage or in films. While on set, the performer must do as the director directs and hit all their marks. They must follow instructions precisely and consistently throughout each take for editing to be simple. There is a lot more work done in the background.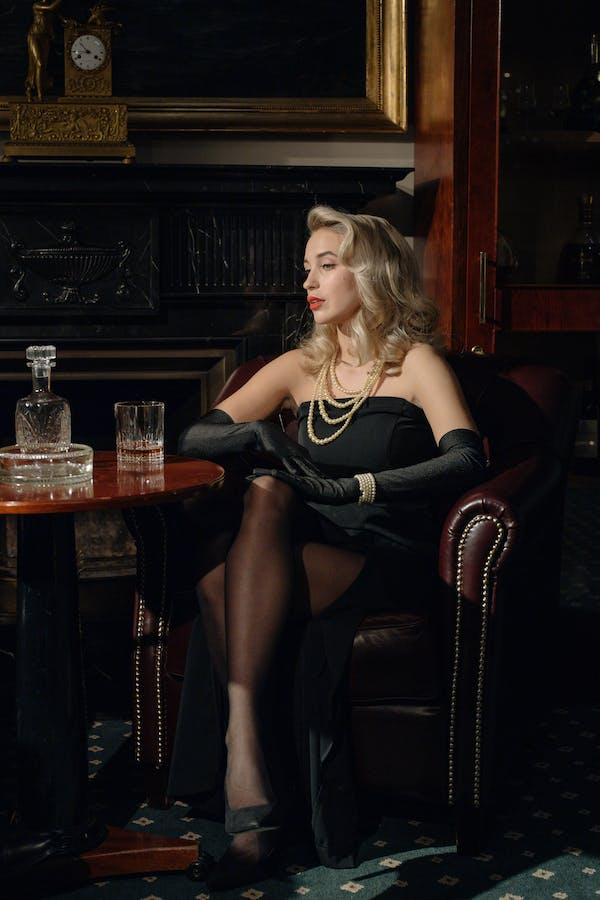 To advance their careers, actors use their leisure time memorizing scripts, networking within the profession, enrolling in classes and working with coaches, and reading resources for actors like blog postings. Someone who has achieved success and whose name is known by millions is well-recognized in the industry to the extent that they don't require any marketing to get called in for a role. They exercise and eat well to maintain their best appearance; some people meditate to be centered and at ease, while others work a second job to cover their expenses. There are contract negotiations, meetings, cold emailing, and lots more, just like any business. The occasional big premiere night, the chance for a breakthrough, and rubbing elbows with celebrities as you go down the red carpet are all possible bright sides of an actress.
How to get into the Acting Profession?
Finding acting schools nearby is the quickest approach to getting started in acting. In theory, anyone, regardless of age, can pursue a career as an actor. All you need to get started is a willingness to jump in and learn the ropes and a working grasp of how voiceover, screen, or stage acting functions. Being a great actor depends on your ability to learn lines and deliver them in a way that engages the audience.
How to become a Hollywood actress? 8 things
Children into acting
Enrolling children in acting classes and casting them in live performances as soon as feasible are the most excellent ways to introduce them to act. Due to the abundance of chances for young children, they must submit to genuine projects. Most parents wait too long, so their child misses out on these unique experiences due to rapid growth. Children only need a few months to learn how the business operates and how to follow instructions, not years of training.
Hayden Panettiere interview 1995. Age 6
Teenage girls into Acting 
As with kids, auditioning for genuine productions before you think you're ready is the best way to break into acting in high school or college. Join online casting sites to begin applying for open jobs. Start by working on a few student films for free, but as soon as you've completed 2-3 of them to get expertise, switch to hiring paid personnel.
HOW TO START ACTING AS A TEENAGER | ACTING ADVICE WITH ELIANA GHEN
Adults and Senior Women Acting
Technology is one of the most significant barriers for adults and retired seniors getting into acting. Years ago, everything was done offline. However, the entire industry is getting digitized with the advent of the Internet and online casting sites. Unfortunately, many less techno-savvy adults give up and don't pursue it. But this is an excellent opportunity because if you're willing to learn the technology, the competition is lower, which means more opportunities.
Are You Too Old To Start Acting? | What's the Age Limit To Start An Acting Career?
Skills required to be an Actress
Once you hit the ice, you can become a famous actress quickly. However, an actress requires a few skills that may help crack the auditions against hundreds of others.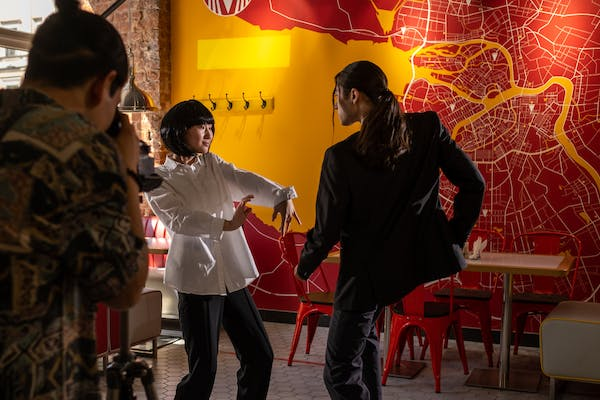 Ability to research the character's personality and bring it to life,

Ability to put a scene together as quickly as possible for auditions

Ability to memorize

Knowledge of acting techniques

You must have add-on skills, for example, know how to fight in live scenes.

Must have high stamina to work in the heat and cold weather for hours together.

Should be creative
22 Skills Every Actor Needs for a Successful Career
How to Become an Actress With No Experience? 
If you want to be an actress but lack experience, then you must get experience. Start learning how to achieve your goal more quickly. Get books, enroll in classes, or ask other actors you may know for advice on learning. Yet every actor begins off someplace, and while you're new, you naturally need more experience. Therefore you should follow the below steps:
Create a profile on important casting websites. Ensure the profile is as professional as possible.

Get yourself a professional photographer, a professional

acting resume

, and a demo of your acting. Let the recordings be recorded in high-quality resolution.

Submit as many projects as possible every week to get at least 1-2 auditions each month.

Practice the acting techniques; you can sign at least one project from 10 auditions.

Be clear about what kind of actress you are and what roles you want to play.

Networking plays a broad role in the acting industry. Be in touch with the casting directors you meet at the auditions. 
How to Become an Actor with No Experience | Start YOUR Acting Career
How to become a good actress?
Your amount of training is acceptable for becoming a great actor. Unfortunately, many actresses tend to overreact and appear unnatural when on camera. The best actress is the one who grasps the character quickly, walks wearing the character's shoes on-screen, and learns by experience, even without professional training. Training is a map to reaching your destiny in the film industry, not the be-all and end-all of your acting career. Your passion and dedication in the right direction make you a successful actress.
How To Become A Better Actor Outside Of The Classroom – Robin Riker
Time required to become an actress
There is a flexible amount of time. While advancing in the film industry, most actors continue to train and enroll in new courses to hone their talents. You only need to begin working on paid and unpaid projects to get experience if you want to become an actor. You are capable of doing that with or without formal education.
Finding acting classes
Acting and theater lessons are offered in formal education settings like elementary, middle, and high schools and most colleges. Once you've graduated from school, you can enroll in many seminars and workshops, many of which offer in-person or online instruction. Acting courses range from a single 2-hour class to a multi-year conservatory. Some courses are free, but others cost thousands of dollars. Many acting schools also provide summer incentives for students not enrolled during that time.
Gaining acting experience
You can freely perform in community theater without cost or playhouses, collaborate on student movies, or even start your productions with friends and family. Putting together your project can improve your resume because casting directors prefer to see you have some experience working on the other side of the set, as part of the crew, when you ultimately start submitting to paid projects. In addition, it demonstrates to them that you understand the value of being professional, organized, and on time, among other things.
The necessity of a degree
Formal schooling and training are not mandatory for actors. Directors care about your training if you're qualified to enact the role and can successfully portray the character. However, one can also consider enrolling in psychology if one attends college.
Know the difference between an acting coach and an acting class
A class or workshop costs far less per hour than an acting coach. Their responsibility is to assist you in correcting a specific acting flaw or help you prepare for an audition or self-tape, where you film yourself doing some lines and submit them for an audition. As most lessons are lengthy, you have plenty of opportunities to continue honing your acting skills. Every actor should have a coach they may consult with between lessons and workshops.
Acting Advice from Keira Knightley, Gugu Mbatha-Raw, Julie Walters & Tamsin Greig
What are the qualities required for an actress?
Communication
An actor must be able to communicate clearly and directly with people. You must maintain eye contact, listen intently, and establish a physical connection. In addition, a deep sense of empathy is required to engage the audience.
Ability to Accept Rejection
Most auditions for actors result in rejection; therefore, maintaining a career in acting requires a thick skin. The average actor submits himself to 50 projects monthly, receives invitations to audition for 5 to 10 projects, and only gets hired for 1 or 2 among them. Getting rejected 49 times out of 50 can be very discouraging. Yet, if you keep in mind that it's never personal and you keep trying to get better, you'll ultimately receive the "yes" that will change your life.
Networking
Long-term success as an actor depends more on networking skills than the ability to submit and perform well in auditions. If you are in touch with Casting Directors who have hired you once and are satisfied with your performance, they will want to hire you repeatedly as they know they can trust you. Therefore, it's essential to make regular phone calls, email exchanges, and in-person meetings. Also, you should be open to accepting invitations to events such as shows and award functions. An introvert who stays holed up in an apartment or house will find it challenging to get ahead.
Systematic approach
Inconsistent networking, marketing, and submissions are the significant factors most actors have to overcome. Systematize work for improvement if you need to reach the pinnacle levels of the acting profession. The act of following up must become routine. It will help if you become systematic in your audition preparation. Your submission procedure has to be organized. When everything is flawlessly consistent, you can start identifying what's working and what isn't so you can identify any problems and correct them.
One Thing Actors Should Do Every Day to Be Successful
What Do Agents Look For In Actors? 
Top 10 Era-Defining Actresses of All Time
What should I study to become an actress?
If you have finally decided to take up acting as your career, you must choose the appropriate degree that helps to enhance your chances of landing the job. The below degrees are helpful for an aspirant who wants to be an actress.
A degree in communication

Drama

Film 

Musical theater

Costume design

Stage Management

Theater production

Theater history

Media studies
Is It Necessary For Actors Study Acting? 
Is It Necessary For Actors Study Acting? Part Two
How much does an Actress make?
The average annual salary for an actress in the United States as of February 14, 2023, is $105,533. That equates to about $50.74 per hour if you need a simple payment calculator. It amounts to $2,029 per week or $8,794 per month.
A Quick Rundown on qualities of a successful actress
With all said and done, let's quickly run through some qualities a successful actress possesses:
Actresses have a critical eye for everything and anything they watch. Be it an advertisement or a movie.

She regularly networks with people in the industry through award functions, parties, auditions, etc.

Whenever they find time, they practice their roles, even for fun.

Actresses always focus on the roles they perform and their careers.

Any successful actress would have started with an unpaid role. They possess the "never say any" attitude as a beginner.
Frequently Asked Questions
Who are the most famous actresses?
Many prominent actresses are proving their might in various genres. Here are the most favorite and celebrated actresses in recent times:
Katharine Hepburn

Meryl Streep

Kristen Stewart

Regina King

Emma Stone

Charlize Theron

Margot Robbie

Scarlett Johansson

Elizabeth Olsen

Emma Watson

Zendaya
What are the skills to be known as an actress?
Besides acting, some add-on skills you are good at can give you an edge over the seasonal or famed actresses. You can learn the following:
Horse riding

Polyglot

Singing

Martial Arts

Dancing

Sports like tennis, badminton, Basketball
Videos
how to start your acting career step by step from nothing
How to Act Realistically (Audition Tips + Acting Lesson)
How to Audition for Netflix! (Shows, Movies, Reality TV + Casting Calls)
HOW TO BE AN ACTOR IF UR SHY – FULL VERSION – ACTING TIPS WITH ELIANA GHEN