Changing your Twitch name is a cakewalk. However, if you do not like your current Twitch name and prefer to have a different one, you can easily change your username and display name on Twitch.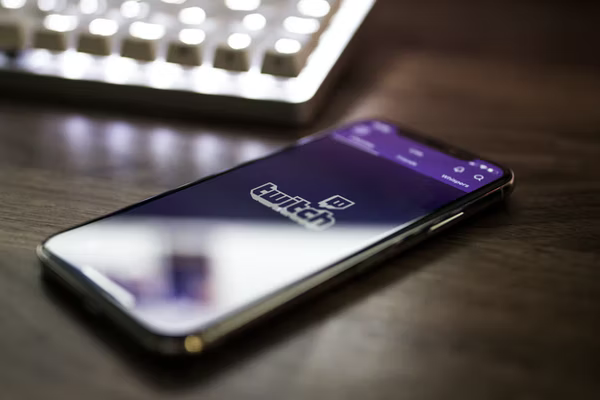 There are numerous reasons you might want to change your Twitch name from what you currently use. Perhaps you have a better idea for a new name, or your current username no longer feels like a good fit. Twitch makes changing your username simple.
How to Change Your Twitch Name?
Heads Up about Twitch Names
First, your Twitch display name is simply the capitalized or uncapitalized version of your Twitch username. So, if your username is Rocky, your display name must be Rocky, but any letter in the name can be lowercase or uppercase. For example, ROCKY, rOcky, roCKY, etc.
When you make changes to your Twitch username, the URL of your profile modifies as well. Since the previous profile URL will not redirect to the new one, you will need to inform people of your new profile and manually update links. To change your Twitch username, you must also have a verified email address in your Twitch account.
Furthermore, you can only change your username once every 60 days. If you have monetized your Twitch, your earnings will be postponed the day you change your username.
How to Change Twitch Name on Desktop?
Make use of the Twitch website or the Twitch desktop app to change your Twitch name on your Mac, Windows, Linux, or Chromebook computer. Since they have the same interface, you will take the same steps.
Begin by launching Twitch and logging in to your account.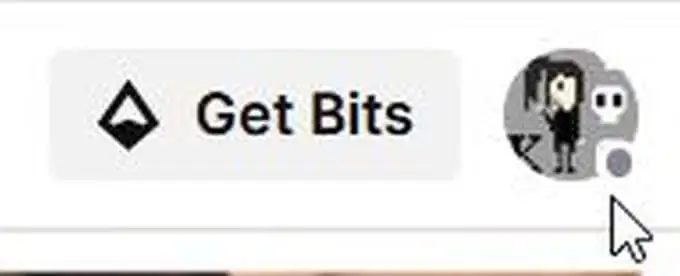 Image Source: Twitch
Click your profile icon in the top-right corner of Twitch and select "Settings."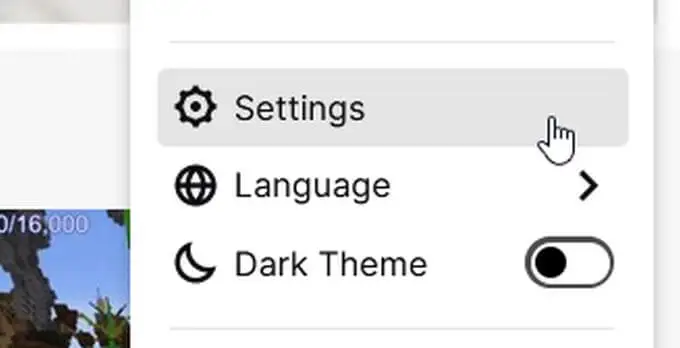 Image Source: Twitch
Scroll down to Profile Settings and look for the Username. You will be able to continue if it says you may update your username beneath your current username. If not, you will most likely have to wait longer.

Image Source: Twitch
To the right of your current username, click the pencil icon. You must enter a password and a mobile verification code with the necessary security inputs. A window will appear in which you can enter your desired new username. You can see what your new Twitch URL will look like after updating your username at the bottom.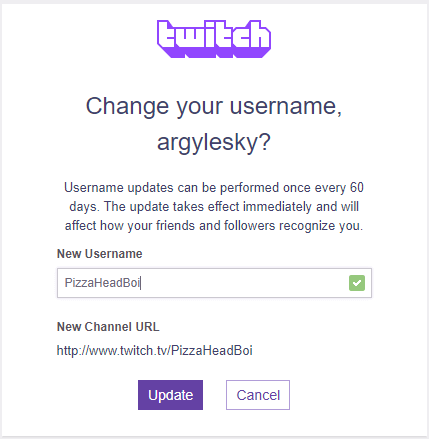 Image Source: Twitch
A green tick mark appears if your new username is available. Crosscheck your display name to ensure it is correctly typed, and then press update. Again, type your password. After you have entered the new name, click the Update button. Your username and Twitch URL will be changed as a result.
Twitch will notify you in the update window that your old username will return to the pool of available usernames in 6 months. This implies that if you decide that you want your old username back, you will be able to do so because it will not be displayed as available to others right away.
How to Change Your Display Name on Twitch?
While your Twitch username affects the URL of your Twitch account and streams, you can always change your display name to whatever you want. This is a good option if you're going to change your name but do not want to commit to a complete URL change.
Display names can be anything of your choice and can change. Here is how to do it instead of changing your username.
Click on your profile icon from the main Twitch homepage.

Select Settings from the dropdown menu.

Display Name can be found beneath Profile Settings, under your username. You should be able to type and edit in the text box.

When you make changes to your display name, the Save Changes button at the bottom of the profile settings box turns purple. Choose this option to save your display name.
Whether you make changes to your Twitch username or display name, it is determined by how drastic you want your Twitch channel to change. If you have decided to change your username, you must notify your followers so that they can access the correct URL. Changing your display name eliminates this inconvenience.
How to Change Display Name on Twitch?
How to Change Your Twitter Name on Mobile?
If you are attempting to change your username via the Twitch app, you will not be able to do so. However, if you must use your mobile phone, you can still change your Twitch username utilizing a browser. Follow the steps outlined below.
Navigate to the Twitch website using your preferred browser.

If you use Firefox or Chrome as your default browser, you can view the desktop site by tapping on the three dots in the corner next to the URL.
You can still access the desktop site if you are using Safari. However, the normal Twitch mobile site does not allow you to change your username, so you must go to the desktop site. 
Step 1
Tap the three dots in the upper right corner on Safari, directly across from the Twitch logo. 
Step 2
Next, tap on Privacy Policy, then scroll down and tap on "About." 
Step 3
Tap on the three white bars in the upper right-hand corner, then on twitch.tv. 
Step 4
You should then be directed to the desktop site, where you can proceed in the following ways:
Tap on your profile icon on the Twitch homepage and select Settings from the dropdown menu.

Select the icon next to your current username under Profile Settings.

You can enter a new username in the following window. When you are finished, click "Update"; Your username and Twitch URL get updated immediately.
How to Change Twitch Name on Mobile?
Phasing into a New Username
When you change your username, your Twitch URL will change as well. The old URL will no longer lead to your Twitch account. This may cause problems if you link to your Twitch streams from other websites or have your URL somewhere else.
To ensure a smooth transition to a new name on Twitch, update your old Twitch URL wherever you post it. This will keep your followers from becoming confused. It is also a decent idea to keep the followers informed of your new name change ahead of time.
Having a new Twitch username can open doors for you, as it can lead to rebranding opportunities if done correctly. Just keep your followers updated, and you will see your streams thrive under a new name.
Is it Necessary to Change Your Username?
There are a few instances where changing your Twitch name is appropriate. We have provided a few options for you to consider.
Your Username Is Difficult to Pronounce
Even if you did not think pronunciation would be an issue when you created your name, you should change it if you notice that other streamers are having difficulty pronouncing it. Some Twitch users will avoid discussing a person or a subject if they do not know how to pronounce it correctly. Make it simple for people to talk about you.
Your Name Is Quite Similar to that of a Well-Known Streamer
People would take your channel and brand less seriously if they were not well-known when you started streaming. Aside from streamers, do not use the names of celebrities or athletes. While using these as a gamer tag is acceptable, it will make it more difficult for your community to find you outside Twitch.
You Have a Name That Contains Random Numbers or Letters
Extra letters or numbers in your Twitch name can make it tricky for your viewers to find your channel, whether you added them to have a specific title or for style. This includes names like yoyoyaahaehef. While people can figure out your name, searching for your channel later can be a nightmare if they have not already followed you.
Your Name Does Not Live Up to Your Brand
If your name is prinCessBoy, and you mostly stream "Call of Duty: Advanced Warfare," you should reconsider your name. A strong brand should represent you, your content, and your community.
Drawbacks of Changing Your Twitch Name
There are a few potential side effects to changing your Twitch username, so you should avoid doing so if possible. These are some examples:
You can Risk Becoming Just Another Streamer
Other users who visited your channel but did not follow or subscribe may be unable to find you again due to your name change. To get around this, tweet both your old and new usernames simultaneously. Only a set of people will be able to find you again if you use your new account name. Inform your followers on Discord and other social media platforms as well.
How to Become Successful on Twitch?
Merchandising
If you have already sold merchandise under your brand, your fans may be upset by a new Twitch name. They may be able to demonstrate that they followed you and supported you with your old name.
How to Start Merchandising on Twitch?
Branding All Over Again
If your username is associated with your brand, you may need to change your graphics, emotes, and other aspects related to the brand. For example, changing the name BarbieBoy1919 to HardcoreGamer would necessitate a significant rebranding effort. However, you can try using a similar name to keep some aspects of your original brand.
How to Make a Brand Out of Your Twitch?
Best Examples of Appropriate Twitch Names
Here are seven examples of memorable Twitch usernames that match the streamers' brand:
PauperGanda
PauperGanda, a play on the word "propaganda," stands out and is easily brandable.
DuckSauce
With simple graphics and easy to remember, DuckSauce is also very merchandise-friendly.
Misterwhisky
The display name is simple to remember and easily brandable. Misterwhisky, as a baker, uses a whisk, so it is also a play on words.
Varvalian
Varvalian is a one-of-a-kind name that is easy to say. But, because it means nothing, the streamer can refocus their branding differently. Searches for the title on Google lead back to the channel.
Highlights of Varvalian's Twitch
CMillerMusic
As a musician, his name is already synonymous with his brand. While the name "ChrisMiller" may not be enough to define the channel, CMillerMusic promotes his name through his content.
Sick_Nerd
Who would not want this moniker? Sick Nerd is a memorable character who can turn into many community jokes and memes.
Crouching_tuna
Crouching_tuna is an amusing name that conjures up images in the viewer's mind, allowing them to remember where to return in the future.
Conclusion
The steps outlined above should assist you in changing your Twitch username or display name. When you are satisfied with the changes you have made to your Twitch profile, you can begin to use the platform.
You needn't change your username every time. Instead, be witty while choosing a name to tailor your needs and brand your account. Changing your account name is child's play, but it can be a headache that you would better avoid with weak or unattractive display names.
It is worth noting that changing your username will cause changes in the Twitch URL address bar. Always notify your viewers when you change your Twitch username so that they can reach out to you again. Remember that your previous URL will no longer function and will not redirect to your current username after switching to a new identity.