Today, blogging is a lucrative hobby that many pursue. However, in the early days, blogging began as a  personal weblog or journal belonging to an individual who loved to put forth his views and share information on diverse topics of interest. This further evolved from fulfilling a personal use to addressing a business need. Therefore, when writers tried to fulfill business requirements, they earned money through sponsorships and advertisements, urging many others to create a blog. You have come to the right place if you wish to know how to start a blog and monetize it.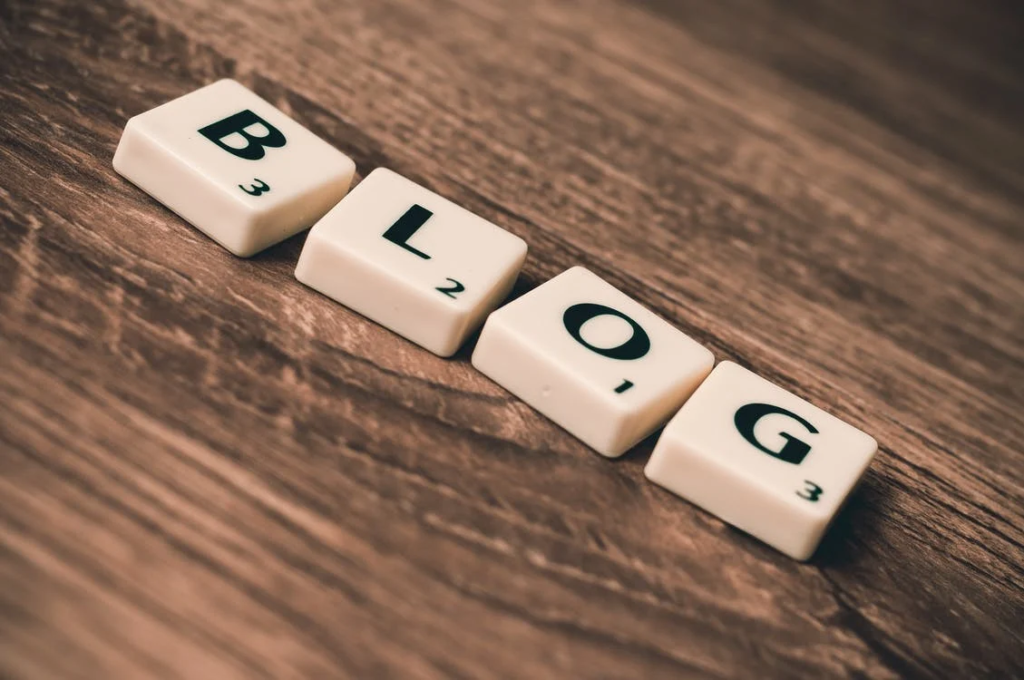 Why Should You Create a Blog and Join the Blogging community?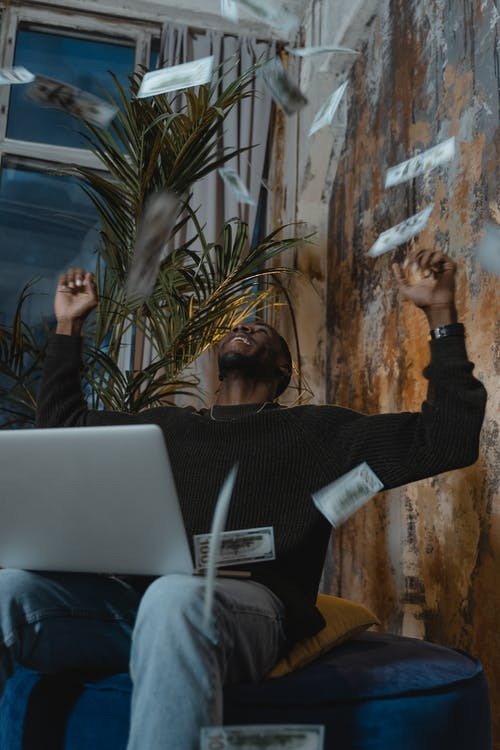 To help your company rank to create brand awareness.

To establish yourself as a thought leader in your niche.

To promote traffic to your website and convert them into customers.

Establish an online community and engage with the audience to understand their needs and wants. 
Four reasons why you should start blogging
Blogging for business | Why your business NEEDS to be blogging
How to Start a Blog?
Step 1: Determine Your Niche Area 
The first step to blogging is to locate a great niche that resonates with your liking and interest. This helps you define your goal for starting a blog and helps create topics and posts aligned to it. However, to choose your topic, first contemplate yourself on your:
Talents:

The skills and talents naturally built up within you help you express yourself effortlessly. 

Expertise:

You may have enrolled in specific courses to build a particular skill, know more about it, or acquire it through mere interest and practice.

Career:

You can write about the job you pursue currently. It can be your experiences or simply a way to share your domain knowledge or certifications that you have completed recently

. 
Hobbies and passion:

You can also write about your hobbies, interests, and things you like to learn about. These topics attract like-minded audiences and help build a community of people united by a common subject.  

Experiences:

You can take advantage of the uniqueness of your experiences and blog about your daily life experiences. Since people are now interested to learn more from experiences, this is another way to attract and build followers.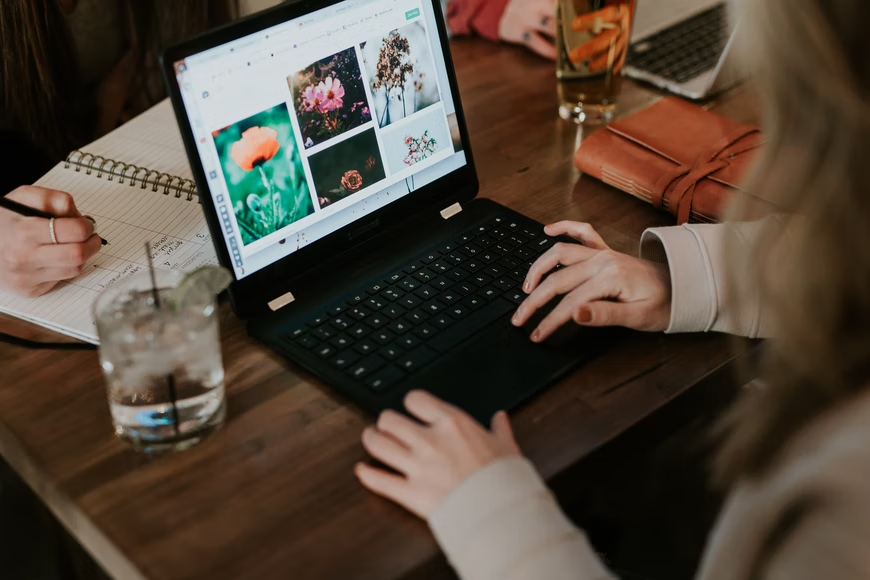 Once you think of possible areas, jot these down to reduce them to a single topic of interest. This will enhance your focus and help you decide on a topic. 
How to Find Great Blog Topics to Write About
6 Unique Blog Niche Ideas That Have Less Competition & Can Make Money
Step 2: Analyze the Wants of Your Audience
Understanding the needs and wants of your audience guides you in deciding the type of information you deliver to your audience. For this purpose, you can create a detailed description of someone who represents your target audience, called the buyer persona. Therefore, while generating blog posts, you can alter them to suit your buyers' requirements. For example, if you are creating blog posts with business professionals as your target audience, you cannot have a general topic on social media. Instead, it would be best to focus on how to tap social media to create brand awareness and grow your business. Hence, when you personalize your blog topic to suit your audience's needs, they begin to resonate with you. 
How To Find Your Target Audience
Step 3: Analyze Your Competitors
Your competitors are a way to draw inspiration and another way to understand your audience better. Their popularity tells you about their writing strategy and execution. In addition, you also get to know the elements in their blogs that attract your audience. Here is a list of factors to analyze while bumping into a competitor's site: 
Visuals:

Observe your competitor's blog's branding, color palette, and theme.

Copy:

Analyze their blogs' writing style and tone that resonate well with the readers.

Topics:

Observe the kind of topics they choose. 
AHRefs Keyword Research And Competitor Analysis For Beginner Bloggers!
Step 4: Identify Your Unique Angle
Your unique experience

Problem-solving ability 

Generate your opinion on burning topics to establish yourself as a thought leader

Share your knowledge with your readers

Study original research and compare it with another. 
Here are some sites to begin blogging for free if you wish to gain some expertise before investing money:
How to start a blog for free and make money
Step 5: Pick Your Blog Name
Strategically picking your blog name will help you get noticed. There are a few rules you will have to stick to while you decide on your blog name:
Adopt a blog name that is relatively easy to spell.

Try to convey your brand message through your blog name.

Try to have a unique name and refrain from using a name already taken.

Ensure to have small words. 

Phrase your blog name with dashes. 

It would be best to remember that punctuation is not allowed for naming a blog. 
36 Blog Name Ideas for New Bloggers: Choosing a Domain Name
Step 6: Create Your Blog Domain (Blog Host)
To build your blog, you need to have the below requirements. They include:
Blog Host: A blog host is a web hosting company that stores and delivers your blog files when users search for your blog name. Therefore, a blog host is a must-have for owning a blog. Hosting your blog on an original domain is pretty nominal at $3 per month when you commit to a 36-month term. Here are some of the popular hosting platforms to choose from: 
CMS or Content Management system is software used to build and manage your blog without coding knowledge. These platforms also help in the management of domains and subdomains. They offer different templates and themes which you can use to create your blog. Some of the popular CMS options include: 
WordPress.org

: The most popular platform often preferred for blogs. 

Hubspot CMS Hub

is the most suitable for businesses. 

Drupal

:

The most popular open-source CMS platform suitable for developers. 
How I Built my Blog in Webflow | CMS for Beginners
Step 7: Add Necessary Plugins
In a CMS, a plugin is a collection of code files that are added to enhance your site's functionality. Plugins can be added after you install your CMS. 
WordPress Plugins
Some of the most popular wordpress plugins include:
DrupalPlugins
Twitter Feed & Slider:

This plugin features your recent Twitter feed on your website.

Facebook Events Calendar:

Updates the events from your Facebook page. 

Drupal Testimonials Simple Block:

Displays the testimonials in different themes that run on dynamic sliders.

ValidShapes CAPTCHA

is a touch-friendly CAPTCHA generator.
How to Add Plugins to Your WordPress Blog
Step 8: Protect Your Blog
To be wary of the happenings on your website, you must install essential software such as:
Google Analytics:

This tool gives you a good insight into the traffic and site activities going on in your blog.  It also allows you to track your page views. 

Webmaster Tools:

This tool communicates to google to look for the content that you post on your site which eventually helps your site rank for specific search terms. 
Cloudflare:

The core function of this software is to secure your website.

It also helps nullify hacking attempts and other malicious behaviors. 
How do you protect your blog from hackers?
HOW TO SET UP GOOGLE ANALYTICS FOR YOUR BLOG: Step-by-step instruction to install Google Analytics
Step 9: Personalize Your Blog
You can customize your blog's appearance as per your wish. The most popular options available for customization includes: 
Change your themes.

Create a primary navigation menu.

Add widgets.

Change the color, background, and header images.

Change site title and taglines.
How To Change And Customize a Professional Blogger Template 2022
Step 9: Add Standard Blog Pages
It would be best to dedicate some pages of your blog to convey trust and authority to your readers. Here are the pages to include:
Disclosure, Privacy, and Comment Policy: If your blog collects personal information from your users, you need to have a privacy policy page. On this page, you must furnish the below information to your users:
Information collection and use.

Third-party sharing.

Cookie disclosure.

Protection of personal data.

External links.

Users' rights.
"About" or "About Me" Page: Create a compelling description of yourself to attract your audience who are already interested in your writing. 
Contact Page: On your contact page, you can let your users easily connect with you through an embedded form or simply list the instructions to contact you. 
Step 10: Set Up a Blog Email Address
Setting up a blog email address helps:
Drive traffic to your site. 

Build a regular and loyal reader base.

Prompts your user to read new posts.

Results in better conversion rates.
You can create a free Gmail account bearing your blog name or custom-creating an email address to match your domain. In addition, you can avail of plugins from your CMS platforms to enable the email subscriber option.
Step 11: Register Social Media Accounts
If you are a beginner starting a blog, you can focus on building one or two social channels at a time. This will help you concentrate on your blog and establish a social connection with your readers.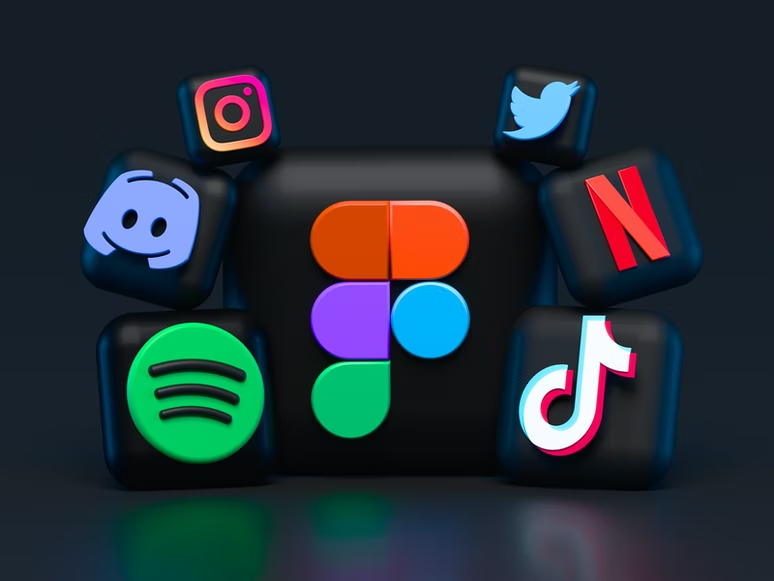 Step 12: Decide on the Blog Posting Schedule
As a beginner, it is significant for you to create at least 15 to 20 blog posts to let your readers explore your site. After this stage, you need to develop a content calendar. This will ensure you consistently create posts. On the other hand, this will make your readers understand the frequency of your posts and fit into that schedule. Consequently, you will be able to build a loyal base of readers. 
In addition, the quality of your blog posts is more important than the number of blog posts. Ensure to craft posts that solve your reader's problems through storytelling and include high-quality real photographs to boost your ranking.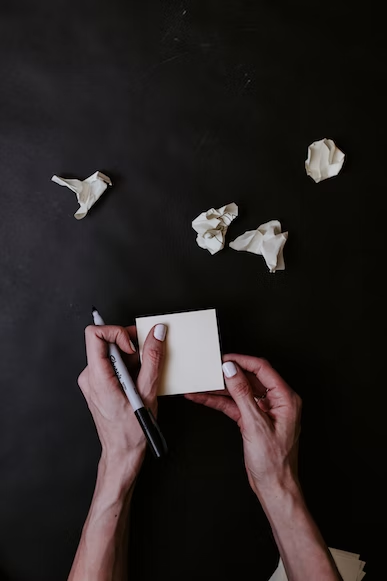 Step 13: Write Your First Blog Post
While you work on your first blog post, consider the type of blog posts you can start with:
Listicles:

List of facts or products

Slideshare presentation:

List of attributes along with pictures.

News feed:

Provide a survey and explain its consequences. 
Once you decide on the type of blog post, you need to locate the keyword with low searches ranging between 10 to 150 monthly searches. The purpose of choosing these topics is to improve your ranking. You will know the number of people looking forward to a subject if you filter them through keyword research. For this purpose, you can use keyword research tools such as: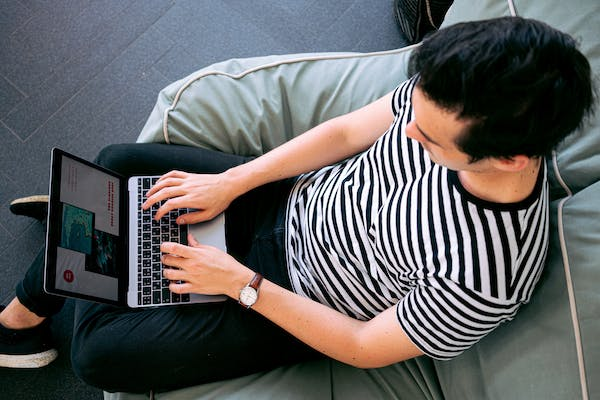 Once you pick out your keywords for your related topics, you must understand your audience's search intent. This way, you can avoid areas if you find product pages, listicles, or find a significant publisher has written about that term. Then, you must filter the frequently asked questions and phrases related to the topic and instill these into your article. You must also choose a suitable title, create a  blog outline with an introduction, and break down the entire piece of information into meaningful subheadings with relevant content. This will help you make an excellent post that resonates well with your audience.
Step 14: Promote Your Blog
The first step in promoting your blog is to develop social contacts with fellow bloggers. This way, you can attract their attention and help them grow while drawing guidance and inspiration from them for your growth. For this purpose, it is good to consistently share their posts on social media and provide them with kind and helpful comments. The next step is to find like-minded bloggers who will resonate with your writing. This will also pave the way for collaboration opportunities. In addition, you must take advantage of Pinterest and pin high-quality pins relevant to your niche. Finally, you must also understand and implement SEO basics to make it readable and helpful for the users. 
How to Promote Your Blog Without Paid Ads
Step 15: Make Money Blogging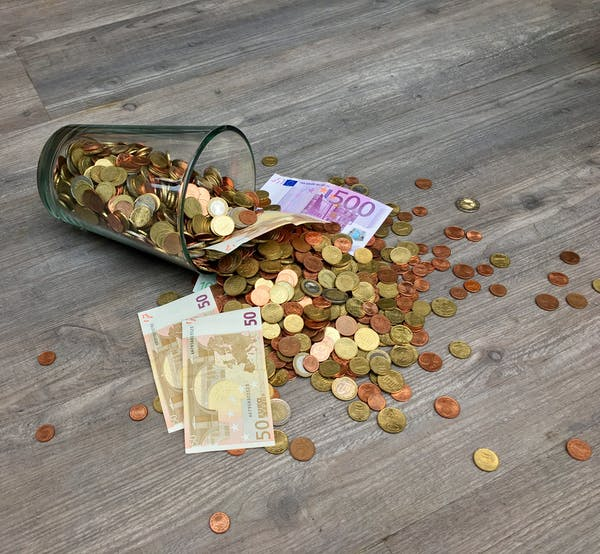 Once your blog grows out of its infancy, you can monetize it to earn revenue. Here are some options to monetize your blog: 
Ad revenue:

You can integrate ads into your post through Google Adsense and other display ads that pay. The payment varies depending on the number of conversions through your site. 

Affiliate Links:

You can promote various products through your site and can earn a profit when your readers purchase through your links. 

Sponsored Post:

You can collaborate with a company and promote its products. This way, you can earn on a per-post basis.

Digital Products:

Selling your digital products is one of the best ways to earn money through your blogs. Some of the products include:
E-books

Courses

Printable 

Paid webinars

Email-courses
Although you need to invest a decent amount of time in creating these products, they decorate you with high returns once you begin selling. 
How To Start A Blog & Make Money From Day 1
Final Thoughts
Creating a blog can be for your wordplay or business needs, and its success depends on how well you tap into your social media profile to gain readers. In addition, adopting highly focussed SEO strategies and establishing good social connections with fellow bloggers enhances your blog's popularity. 
Videos on How to Start a Blog
BLOGGING TIPS from a Full-Time Blogger | What you need to know before you start a blog