Instagram monetization is the technique through which you may generate money from your Instagram account. For example, if you have a large following of engaged fans, you may use them to promote products in exchange for cash. In addition to boosting your goods and services, you can also use them to generate revenue.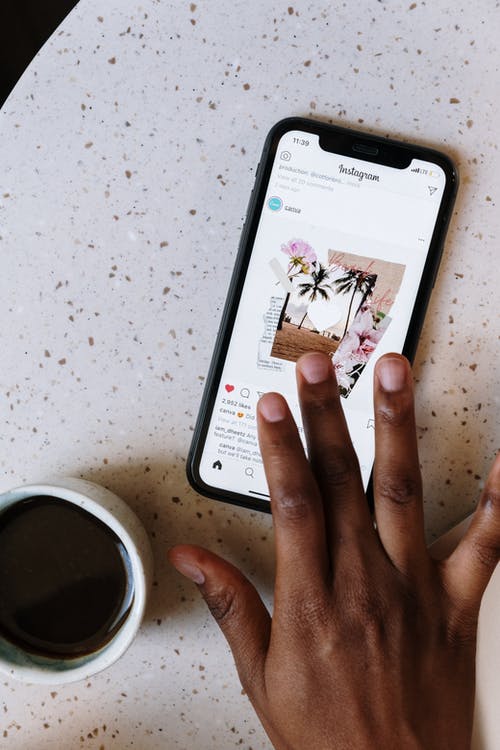 Requirements for Instagram Monetization
Instagram is a massive social media network that is constantly growing. A simple photo-sharing website that started as a place for people to express their thoughts and ideas has developed into one of the most popular social media platforms on the market today. As a result, you don't have to put as much effort as other social media sites to create content and connect with your audience.
The more often you use Instagram, the more likely you will make money from it. You don't have to have a massive following or brand awareness to be a micro or a nano influencer. You have to admire what you're doing, post about it on your Instagram page, and get verified. To know the details on how to get verified on Instagram, visit our post.
You need to verify the accounts and have genuine followers on Instagram. This makes your account pave the way for monetization. It requires little effort to make money on Instagram. However, you'll need more than simply a memorable Instagram handle and an amusing caption to generate money on Instagram. It's a great way to impress your followers, but monetizing your Instagram account requires a lot of hard work and perseverance. Here are some features for creators and influencers to monetize from their Instagram pages: 
Creator Shops

Affiliate commerce

Branded content marketplace
Producing Best content- Quality Matters
A talented content producer has the opportunity to develop and distribute sponsored content for numerous businesses. Whether it's video commercials or affiliate links, companies have various options for promoting their brands, digital products, or products of their partner firms. 
You can give the best content on Instagram by:
Going live on Instagram. 

Producing a video reel to demonstrate how to utilize the services businesses are using.

Uploading an inspirational picture about the positive influence a firm has had on you. 
To a large extent, these are all instances of personal Instagram usage rather than professional content development. 
Influencer
Influencers have a large following of active users to get a following. Leverage the account to start making money if you have already created a fan base. Start as an influencer with a small audience and explore building a business by sharing other people's content and showcasing your personal experiences.
Impose the Correct Hashtags
Hashtags are an excellent approach to increasing your content's discoverability and reach. The maximum number of hashtags you may use on Instagram is 30, but I like to use no more than 15 to get the best results. However, it is crucial to use the proper hashtags in sponsored posts to get the most out of them.
There are several hashtags generating programs that can do the legwork for you, such as Hashtag Generator. They may provide you with a list of the most popular hashtags based on your topic. Because there are so many hashtag generators out there, this may be an issue. It's also possible that some of them are fake.
Here are some of the hashtag generators:
Get a list of hashtags that are related to your topic.

Keep tabs on the impact of hashtags.

Hashtags that are not

associated with

you will be automatically filtered away.

Incorporates a Banned Hashtag Checker to identify and remove any of the banned hashtags from your posts.
Each social media post is assigned a unique set of suggestions.

Hashtag ideas are sorted into categories like best, competitive, specialty, and so on.

Allows users to upload articles automatically and include hashtags in the initial remark.

Analytics are embedded in.
Hashtag proposals that are on-point and concise.

Other than terms, you may search for images and web addresses.

Inventions based on AI.

The ability to enter five keywords at a time. 
Most Important Tips to Get Monetized
1. An Authentic Bio
A company or a person who wants to monetize their Instagram account must post intelligently. First-time visitors to your Instagram page may use your profile bio to make a pitch. In other words, having a brief and exciting biography lets others know how you can offer value to their lives by showcasing your unique talents. Below is the link for an authentic bio. 

Example 
Make your bio attractive. 

Upload a bright photo that resembles the real you.

Create a meaningful and engaging Instagram name that makes others easy to identify and remember.

If you own a company or any other type of business, include your link in the profile. 
2. Interaction with followers 
You can't expect to generate money on Instagram unless you post often and interact with your followers. So, having a regular publishing schedule might be beneficial, one that coincides with the periods when your target audience is most likely to be using the platform.
Posting often is linked to an increase in the number of interactions.  Interact with fans regularly in the comments area of posts to take this to the next level. A little gesture like this can go a long way toward demonstrating to potential followers.
Example 
Tell tales, not lectures.

Ensure that your feed is constant.

Instagram Reels may be activated by doing so.

Gifs are worth a try.

Create a sense of trust in your brand by partnering with micro-influencers.

Get Instagram followers to sign up for your email list.

Instagram Stories that are engaging. 

Add a link to your Instagram Stories.

Emojis may be a great way to communicate.

Use other social media to spread the word about your Instagram account.
3. Collaboration
Involve the community of content creators. In the early stages of monetization on Instagram, high-quality content and intriguing captions will only take you to the next level. Developing connections with other content providers in your field is a critical part of expanding your reach and impact. You may also interact with them and their fans directly on their social media accounts. Furthermore, you may cooperate with them on the creation of content together. Here is an example of the two big content creator collaborations Lilly Singh and Humble the post.
Image source: Instagram
Example  
Make an intelligent goal.

Using personas is the most excellent approach to getting to know your audience.

Understanding Your Working Prototypes by Following Good Creatives.

Provide a general explanation of the role and responsibilities of influencer candidates.

A timeframe for content generation and publishing should be included in the preliminary plan.

Influencers should have access to third-party Instagram analytics too.
4. Marketing via affiliates
Instagram affiliate marketing is one of the simplest methods to make money on social media networks. Brand ambassadors advocate for items they use and believe in. They are marketing a product on a page and sharing a link or discount code with your followers. As an affiliate marketer, one can earn a part of the money produced anytime they purchase a product via the link. 
Example 
Developing long-term partnerships with Instagram influencers and brands.

Use hashtags and tags that are relevant to your niche.

Create a page on your website where people may shop your Instagram and link it to it in your Instagram profile, along with promotional coupons.

Work on specialization and utilize Instagram to reinforce your community by using Instagram stories to promote the business you're working with.

Make a blog article to go along with your Instagram photo.
5. Promotion
Promote using Instagram with a strong personal brand and also promote other firms. As a result, you will get strong leads from social media and profit from their accounts.
Example
Instagram's new zoom feature enables users to zoom in on photographs and videos by pinching the screen.

To generate fresh ad content, organizations tend to take a more deliberate approach

to writing

ad text and craft call-to-actions.

Make more inventive adverts to boost your audience.

A call-to-action button should be placed near the caption of an Instagram ad. Facebook advertisements use the same CTA button location. It gives you a wide range of options for your call-to-action message.

Make Incredible stories alongside your pictures. 
6. Posting videos
The most recent trends are fitness, makeup, DIY, and cooking videos. Posting one of them constantly and managing classes makes you get more followers, which helps you get monetized and earn money. If you are not into any of the above, you can make videos promoting other stuff.
Example
Choosing an eye-catching cover picture is critical since it will be the first thing a viewer sees while viewing your movie.

It is indeed a terrific concept for firms that want to show off their individuality by sharing amusing videos.

Use time-lapse video to present a narrative in a short amount of time.

Customize your videos using editing software and pre-made themes to get more subscribers.

Product launches may benefit from the use of teaser trailers.

You may add music or apply filters to set the mood in your videos.
7. Membership Sites
Online classes and tutorials may be supplemented by membership sites where customers can pay extra fees to continue accessing your time and expertise. In addition, you may use membership sites to offer monthly content, such as interviews or lessons. Payments are often made monthly or annually, making membership sites an excellent source of recurring revenue.
Example 
It's critical to have certain objectives in mind before engaging in any marketing.

If you're using Instagram as a business tool, think of your profile as your website.

The bio section of the Instagram app is where you can post a link that may be clicked.

Thus this is a valuable feature.

Bonus: Logomark or Mascot are examples of identifiable profile images.

Create standards for your company's branding so that you can maintain a consistent look and feel throughout all of your business's online presence.

Use Instagram for business without turning your profile into an unending sales pitch. 

If you want to use Instagram as a social networking platform, you'll need to become used to interacting with your audience. 
Points to Consider
Instagram's Terms and Community Guidelines require that all material on the platform adhere to these rules. These are the most stringent guidelines forbidding sexual, violent, vulgar, or hateful material from being posted on our social media accounts. However, just because a piece of content is suitable for Instagram, it doesn't mean it's ideal for monetization.
Partner Monetization Policies and Content Monetization Policies apply to content producers and publishers. Therefore, you have to adhere to these specific standards strictly.
Do's and Don'ts
Your content must be original and non-controversial.

Avoid political topics that can trigger negative responses.

Do not upload any inaccurate information.
Formats that are not permitted
Monetization of content is not possible for the following formats:
Video clips that do not move.

No animation and only a single static picture in the content.

Image polls that don't change.

The main objective of the material is to elicit a response from viewers by posing a series of provocative questions.

Image slideshows.

Static photos played one after the other in a loop.

Repeatedly playing videos.

Repeatedly displaying the same piece of content. GIFs and materials with different durations are examples of looping content.

Compilations of text.

An image-based format in which text is superimposed on top of the picture.

Ads that are embedded in other pages or documents.

Instagram provides ad spots for content that already has integrated adverts.

Behaviors that are not permitted.
The following types of content cannot be monetized:
The enticement to participate
This kind of content is designed to entice readers to take action, like clicking on a link or leaving a remark.
Getting others to do something.

Consuming inedible substances

Presenting graphic material

Using drugs, cigarettes, or alcohol

Engaging in other sexually explicit behavior is an example of content that asks for compensation.

Categories that are forbidden
These are the kinds of materials that you cannot sell:
Misinformation

Untrue information, as determined by an independent fact-checker.

Medical information that is untrue.
Components Established for Monetization 
Here are some Instagram content monetization options to keep in mind when dealing with customers that have personal brands or while you're creating your brand.
A shop app on Instagram
An in-app purchasing experience that removes purchase obstacles and allows content producers another channel to earn money and brand recognition is provided by Instagram Shop (sometimes abbreviated as IG Shop). IG Purchase enables users to shop directly from the creator's website, or they may enjoy a completely immersive in-app purchasing experience. 
Insta Story Tags for Instagram
Using Instagram Stories, you can also include product tags so that your followers may directly buy the items you're sharing with them. Your Instagram Stories should explicitly identify the product in the picture or video and provide a sticker (or copy) to urge your followers to buy the item.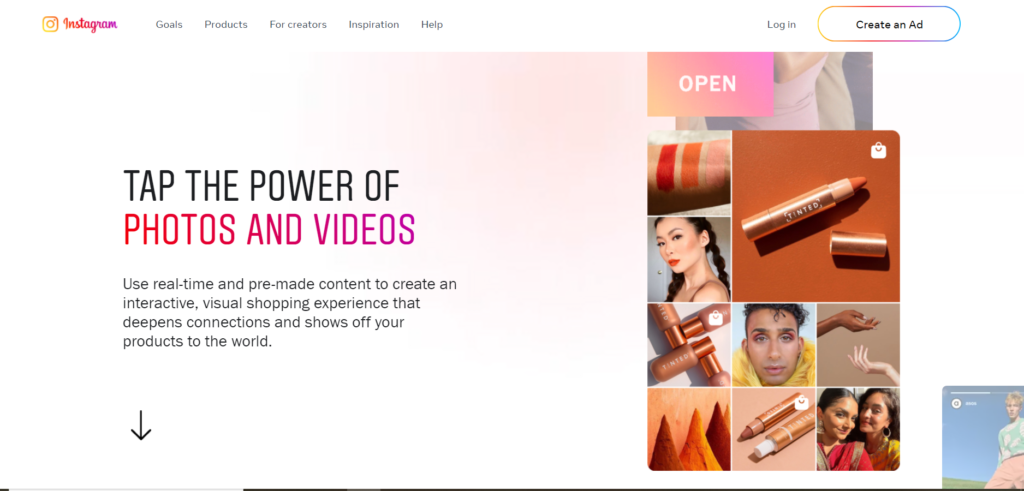 Monetization of IGTV Ads
With Instagram's IGTV feature, long-form footage may be used by marketers to promote their products. The user may select Instagram's ad breaks, or users can choose their break times.
For marketers, the use of content tags is essential. If you have the opportunity to tag your work, make use of it and be deliberate in your selection of tags. IGTV ad monetization is only available to those who meet the following criteria:
Facebook's Partner Monetization Policies state that an account must have 10,000 followers or more than 600,000 total minutes seen in the last 60 days to be compliant. 

On-demand, live, or previously recorded video may all be included in this category. There are no paid or cross-posted minutes

contained

in this total.

At least five videos are now playing on this page. This does not include current cross-posted films that have already been seen.
Tags for IGTV 
You may use IGTV product tags in the same way you would for Reels. However, product placement in videos should be carefully considered when generating long-form content. Tags to the brand's IG Shop might serve as discreet calls to action.
Tag products in your Instagram videos if you want your followers to see them. To include product information in Instagram videos, tap and pick the video you wish to publish.
To continue, pick "Long Video" from the menu and then press Next again.

You may either touch and slide the picture or hit Add from Camera Roll (iPhone) or Add from the Gallery (Android). The next step is to press the Next button.

The title and optional description may be entered here.

Tap the Tag Products button.

Make a list of the products or collections you wish to include in your post.

Tap Completed.

Press the Post Button
Suppose Instagram approves of IGTV Monetization. In that case, you have to focus on the following attributes to increase your viewership:
Make your posts regular

Create videos with a long time duration.

Use hashtags efficiently.

Promote your IGTV channel on your other social media platforms as well.
Badges
Instagram Badges, also known as IG Badges, is an innovative Instagram content monetization option that enables followers to support a company or project by purchasing a badge for a nominal price. There are a few conditions, like a particular number of followers and one of the selected accounts. This feature is only accessible to a restricted number of Instagram creators at this time.
Brand collaborations
With the aid of the Brands Collab Manager platform, influencers for Facebook and Instagram can identify, develop collaborations and monitor content management all in one place. You may find it by the name of Brands Collator Manager. 
For Companies and influencers to work together, both parties have to join. To use Brands Collab Manager, you must meet the following requirements:
The Facebook Branded Material Policy prohibits certain types of branded content, such as roll advertisements or banner ads, from being shown.

Take a look at the monetization policies of Facebook's partners.

You must meet at least one of the following:

In the previous 60 days, you've had 15,000 post engagements (the number of times your posts have been liked, commented on, shared, etc.)

In the previous 60 days, 180,000 minutes were watched.

In the last 60 days, there have been 30,000 one-minute views of 3-minute films.

Become the administrator of the page you are submitting.

Have a page in a qualifying nation for Brand Collabs Manager.
Frequently Asked Questions
If you have 1 million Instagram followers, how much do you get paid?
Instagram does not compensate you for using their service. However, brands you work with may pay you, or Instagram can split income from IGTV advertising. Depending on your engagement rates, kind of posts, work required to develop content, type of relationship, etc., these businesses will pay you accordingly.
How many Instagram users must you have before you can start making money?
When it comes to making money on Instagram, you don't need a massive following. Instead, Instagram's marketing success relies on a well-thought-out plan and relevant, high-quality content. Adding to that, you must regularly update to keep your audience interested.
Is it possible to generate money on Instagram if you have 1000 followers?
Yes! It's possible to earn money on Instagram even if you have 1,000 followers. Irrespective of the number of your followers, you can make money from your account if you keep them interested.
Get tips via videos on how to monetize your Instagram
Get paid through IGTV Ads, Reels Ads, Live Badges
How to make money on Instagram? 
Instagram Monetization Is Coming- Are you Ready?
Final Thoughts
Follow the tips we have suggested to monetize your Instagram account, from paid partnerships to Badges and the IG Shop. To succeed, you must remain focused on your goals while also exercising patience with yourself and the process and enjoying the experience.