Films or movies are a powerful way of visual storytelling. Kids are always in love with stories, especially those featuring dinosaurs and Christmas stories. However, if you are looking for a captivating kids' movie that promises to entertain and inspire your kid, here is a list of some good kids' movies to watch. 
List of movies coming out in 2022
Enola Holmes (2022)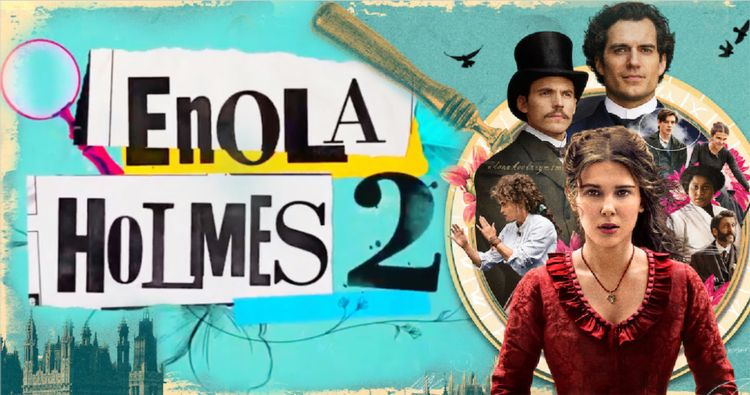 Enola Holmes, the twin sister of the famous Sherlock Holmes, takes up her first case as a detective. She takes aid from her brother and other friends while on a mission to find a missing girl. 
2. Secret Headquarters (2022)
Charlie Kincaid suspects his unfriendly father of living a secretive double life. His friends join him in his belief once Charlie discovers the secret headquarters below his house belonging to a superhero. 
Director: Henry Joost ; Ariel Schulman
Language: English 
Genre: Action
Movie Trailer: Not yet released
Streaming Platform: Not decided
 3. The King's Daughter (2022)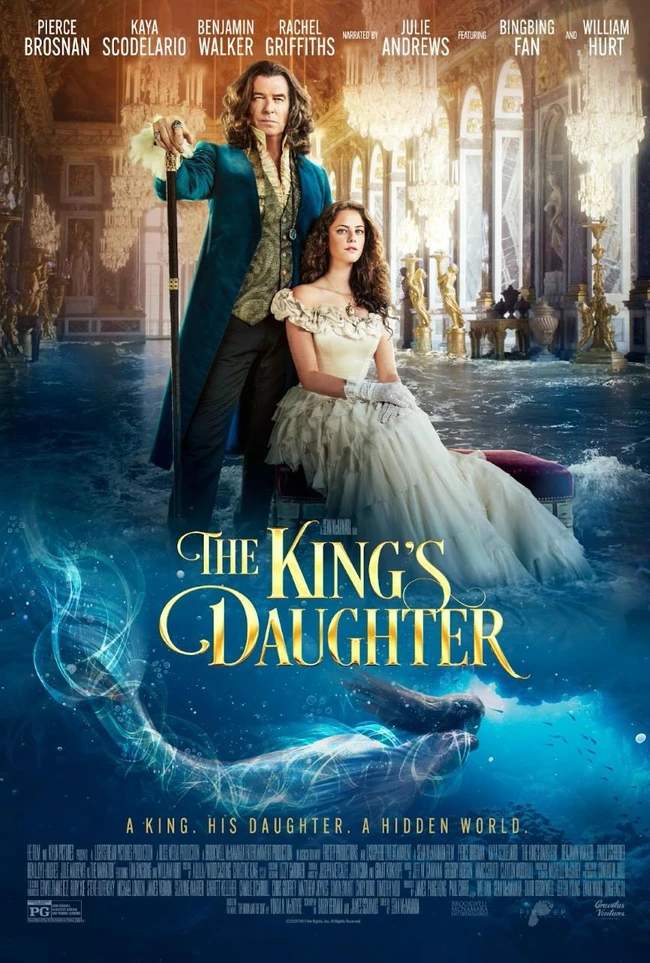 When a  King's longing for immortality threatens a mermaid's life, a girl interrupts and complicates it further. 
Director: Sean McNamara
Language: English 
Genre: Action
Streaming Platform: In theaters
4. Fantastic Beasts: The Secrets of Dumbledore (2022)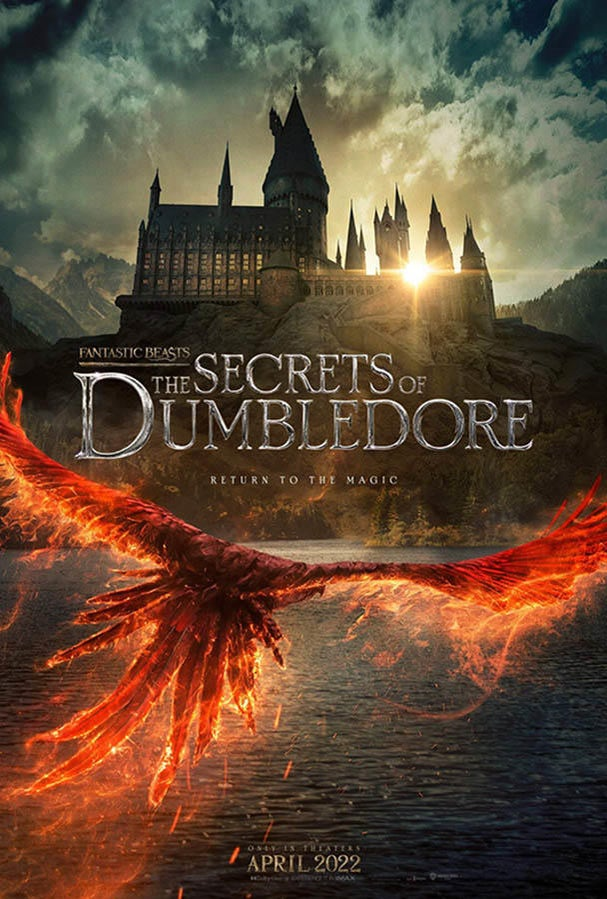 Albus Dumbledore assigns Newt Scamander and his friends to fight against Gellert Grindelwald's army. It is up to Dumbledore to decide how long he can support the war. 
Director:David Yates
Language: English 
Genre: Adventure
Streaming Platform: In theaters
5. Blazing Samurai (2022)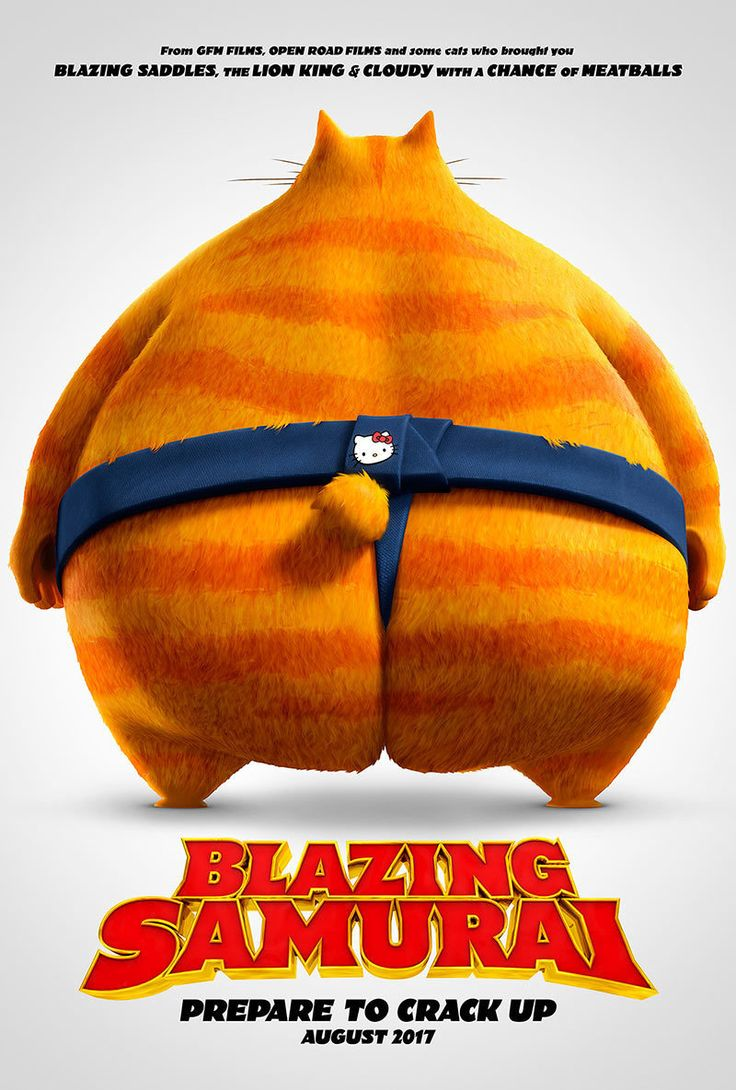 A loveable dog's quest for his destiny as he dreams of becoming a samurai.
6. Bob's Burgers: The Movie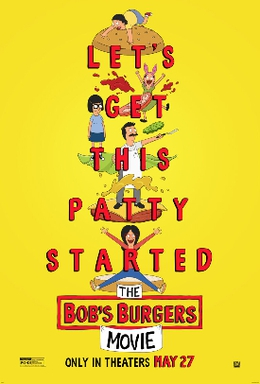 This film depicts a family's struggle to save their restaurant from emerging dangers. 
Director: Loren Bouchard ; Bernard Derriman
Language: English 
Genre: Animation
Streaming Platform: In theaters
7. Bubble (2022)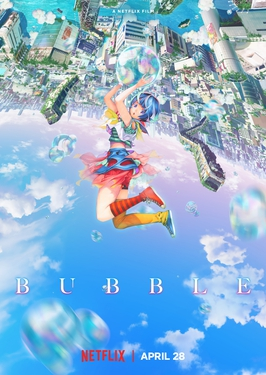 In a parallel world, bubbles rain down despite gravitation, causing Tokyo to be completely cut off from the external world. Taking advantage of this scenario, a group of young people plays across the skyline of Tokyo. Unfortunately, one of the playmates, Hibiki, accidentally slips from the rooftop, but he is saved due to his audibility.
8. DC League of Super-Pets (2022)
Krypto, the superdog,  is on a rescue mission to find his kidnapped friend, Superman. 
Director:Jared Stern; Sam Levine
Streaming Platform: In theaters
9. High in the Clouds (2022)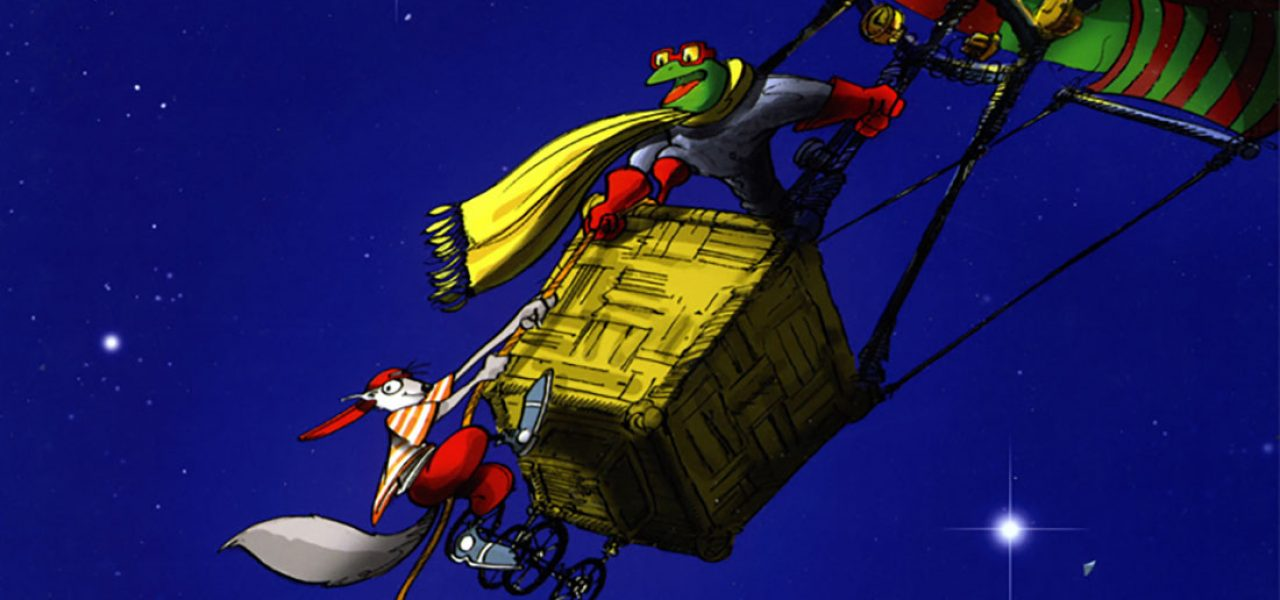 A squirrel is in search of an animal sanctuary. 
Director: Timothy Reckart
10. Kayara (2022)
An Incan woman desires to be part of a male-dominated group of Chasqui Inca messengers.
Streaming Platform: In theaters
 11. Lightyear(2022)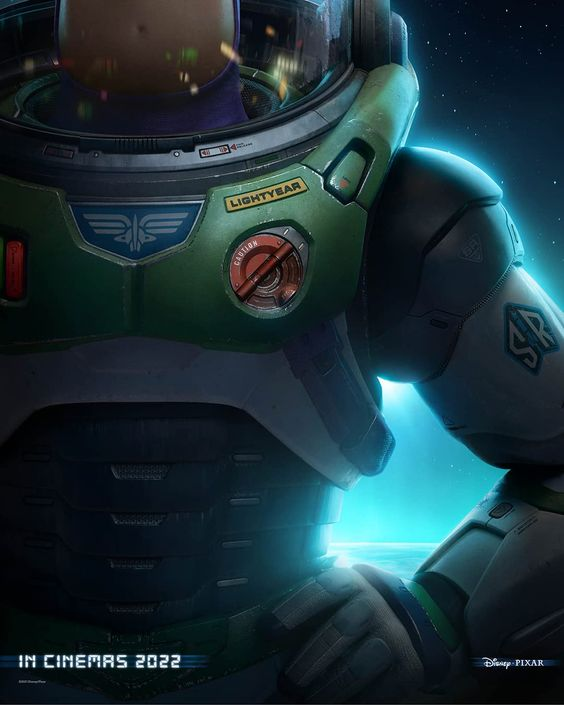 This movie traces the life of Buzz Lightyear on his journey towards infinity and beyond.
Streaming Platform:In theaters
12. Lyle, Lyle Crocodile (2022)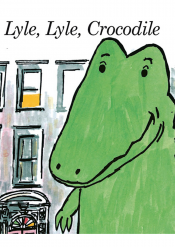 A movie about a crocodile who resides in New York city. 
Director:Josh Gordon Will Speck
13. Minions: Rise of Gru (2022)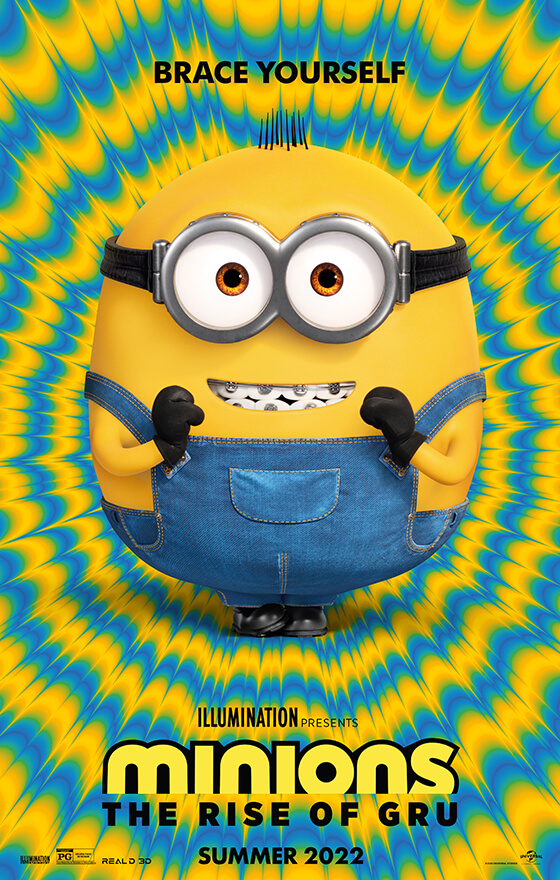 The aspirations of a twelve-year-old to become the world's greatest thug. 
Director: Kyle Balda ; Brad Ableson ; Jonathan del Val
Streaming Platform:In theaters
14. Puss in Boots: The Last Wish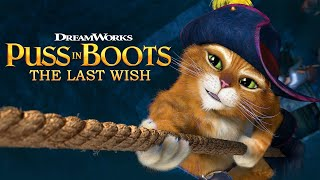 Puss is on an adventurous journey to find the last wish. 
Director: Joel Crawford; Januel Mercado
15. Rise of the Teenage Mutant Ninja Turtles: The Movie  (2022)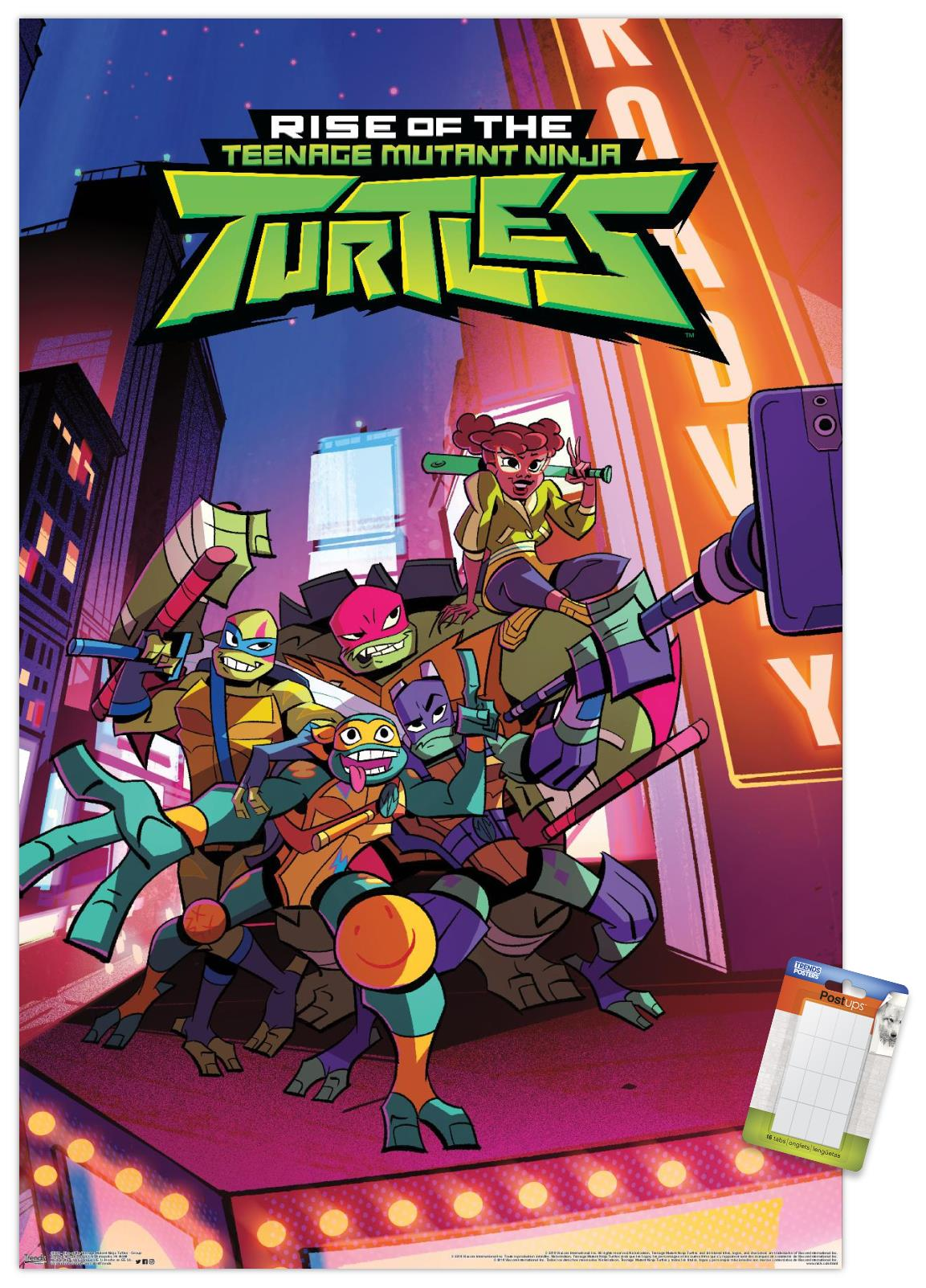 Leo leads his brothers Raph, Donnie, and Mikey in a war against an alien species that arrives from the distant future. 
Director: Andy Suriano; Ant Ward
16. Sonic the Hedgehog 2 (2022)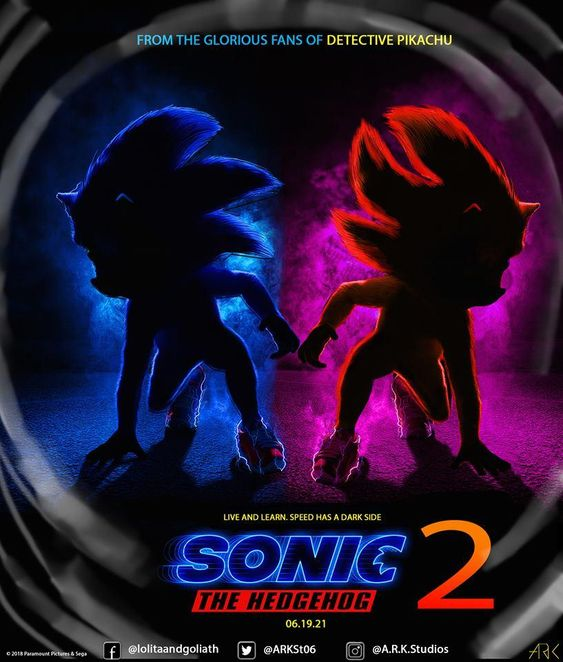 Sonic is on a mission to save the emerald vested with the powers to build or destroy civilization from falling into the wrong hands. 
Streaming Platform: In theaters
17. Spellbound (2022)
When darkness and light jeopardize Elian's kingdom, she is all set to protect her family from danger. 
Streaming Platform: In theaters
18. Spider-Man: Across the Spider-Verse Part One (2022)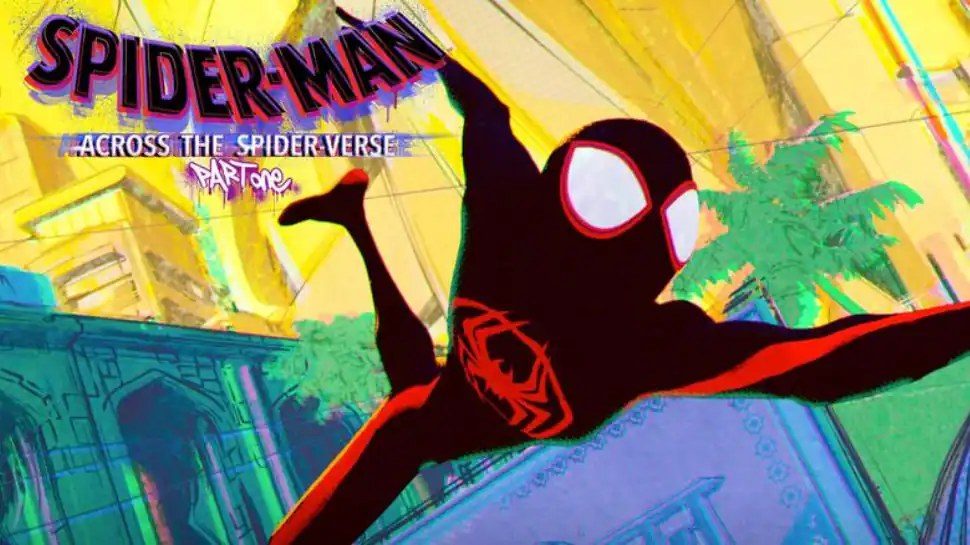 Spiderman joins hands with Gwen Stacy and a team of spider people to encounter the most powerful villain. 
Director: Joaquim Dos; SantosKemp Powers; Justin K. Thompson
Streaming Platform: In theaters
19. Strange World (2022)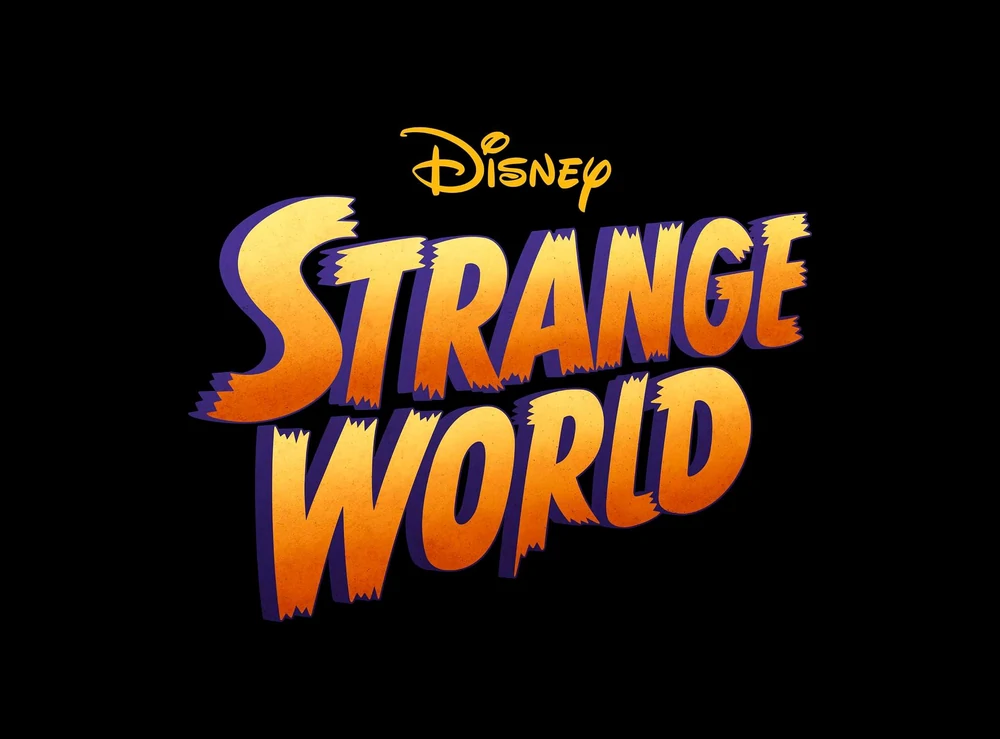 The Clades family of explorers are on an expedition into an unexplored and deceptive land where bizarre creatures reside. 
Streaming Platform: In theaters
20.Super Mario Bros. (2022)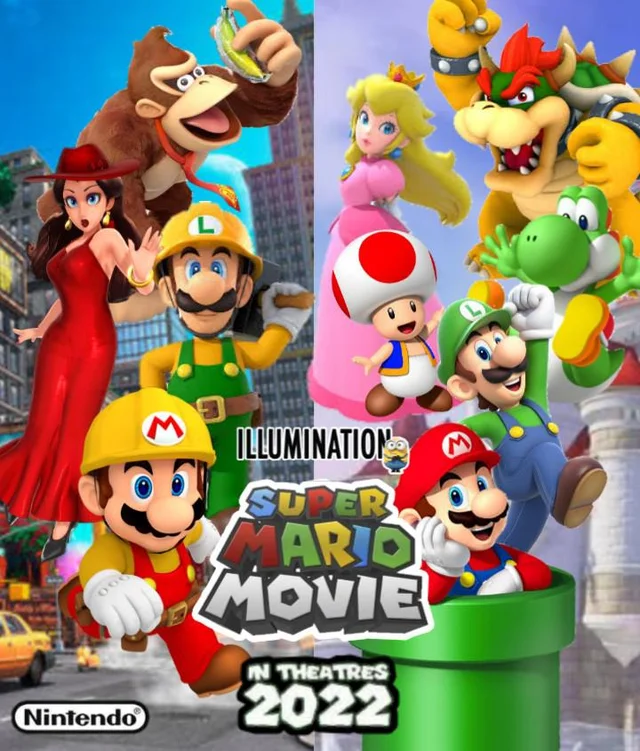 Super Mario brothers are on a mission to save the imprisoned princess. 
Director: Aaron Horvath ; Michael Jelenic
Streaming Platform: In theaters
21. The Deer King (2021)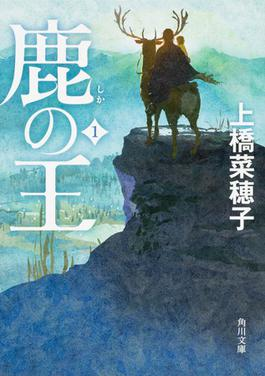 A soldier and a young girl fight for survival through mysterious plague episodes and wild dog attacks. 
Director: Masashi Ando; Masayuki Miyaji
Running Time: 120 minutes
Streaming Platform: In theaters
22. The Ice Age Adventures of Buck Wild (2022)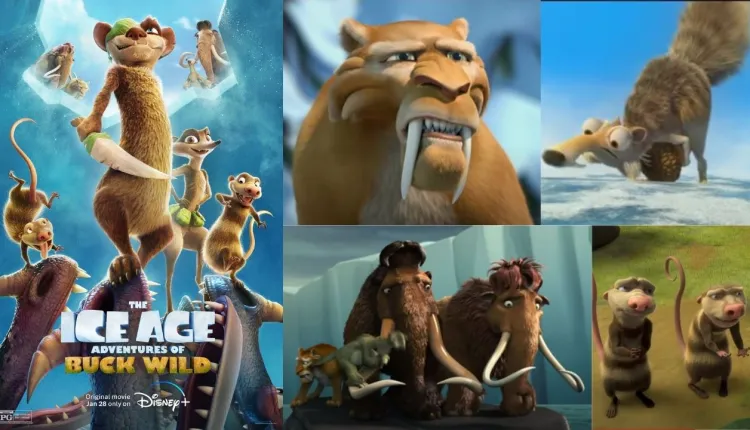 The adventures of Crash, Eddie, Weasel and Buck Wild as they encounter the inhabitants of the ice age. 
23. The Sea Beast (2022)
Jacob Holland, the legendary monster hunter is put to trouble when a young girl named Maisie Brumble befriends the most dangerous beast. 
24. Turning Red (2022)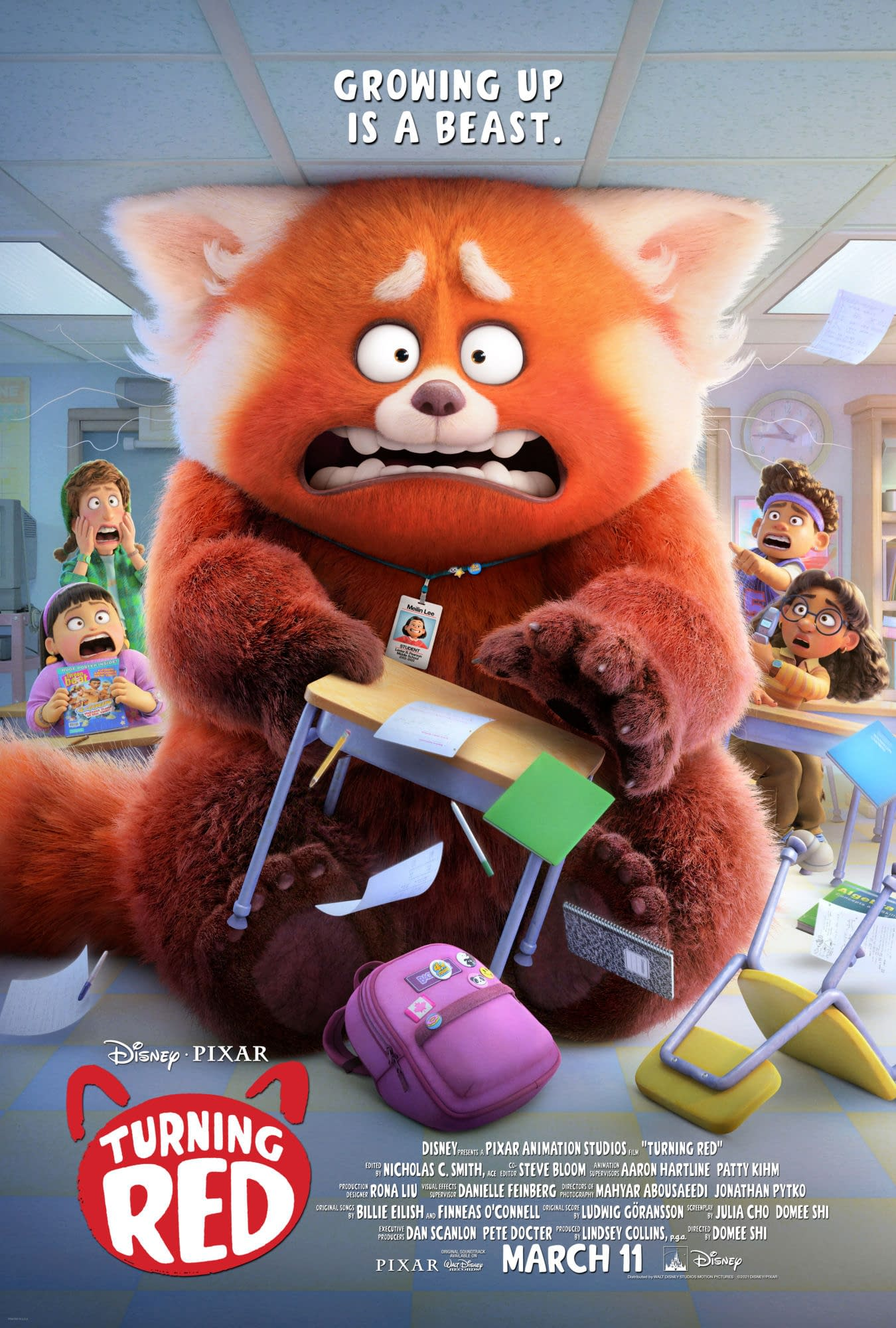 The story of Mei Lee who becomes a giant red panda when excited.
25. Wendell and Wild (2022)
Wendell and Wild are two demon brothers who have to face their principal enemy, the nun sister Helly. 
26. White Bird: A Wonder Story (2022)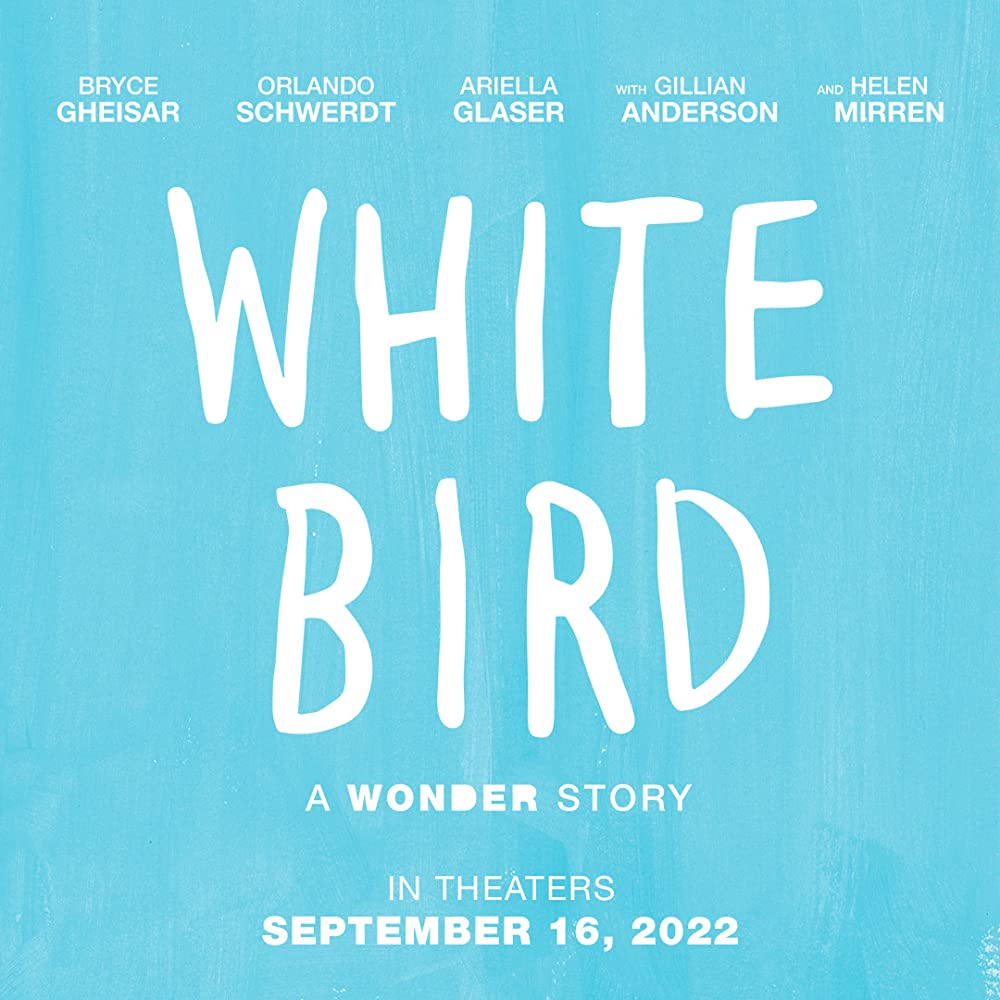 A boy and his family who live in Nazi-occupied France during World War I hide a young Jewish girl. 
Streaming Platform: In theaters
27. Dog (2022)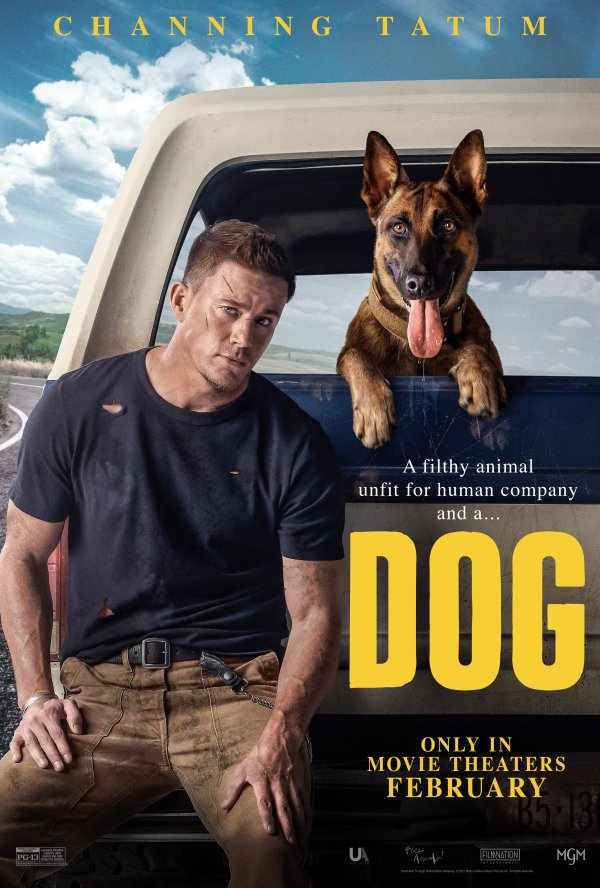 Ranger Briggs takes the dog Lulu to attend her handler's funeral.
Director: Reid Carolin, Channing Tatum
Streaming Platform: In theaters
28. Hocus Pocus 2 (2022)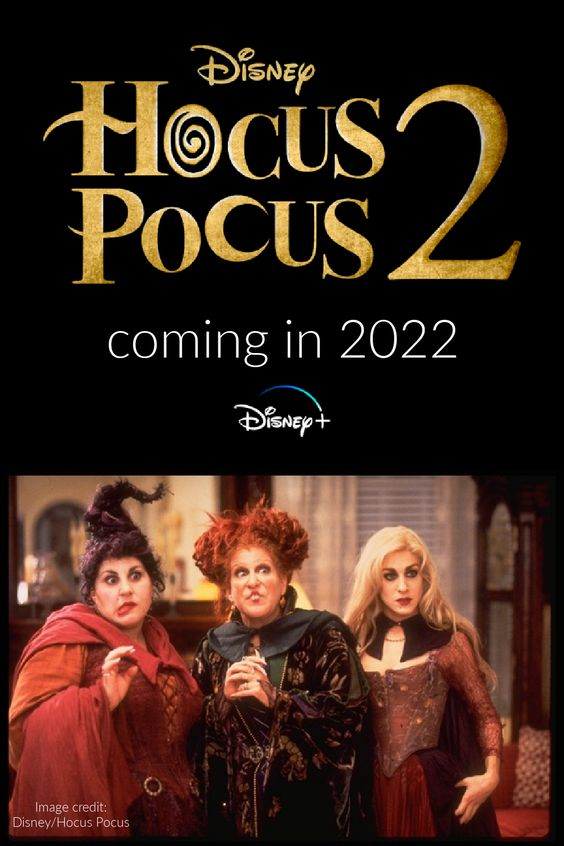 Three high school students unite to stop Sanderson's sisters.  
29. Home Team (2022)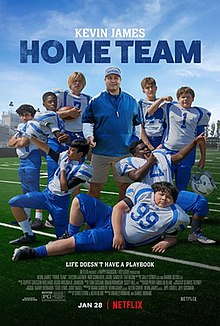 A suspended football coach reconnects with his son through his students' training. 
Director: Charles Kinnane; Daniel Kinnane
30. Hotel Transylvania: Transformania (2022)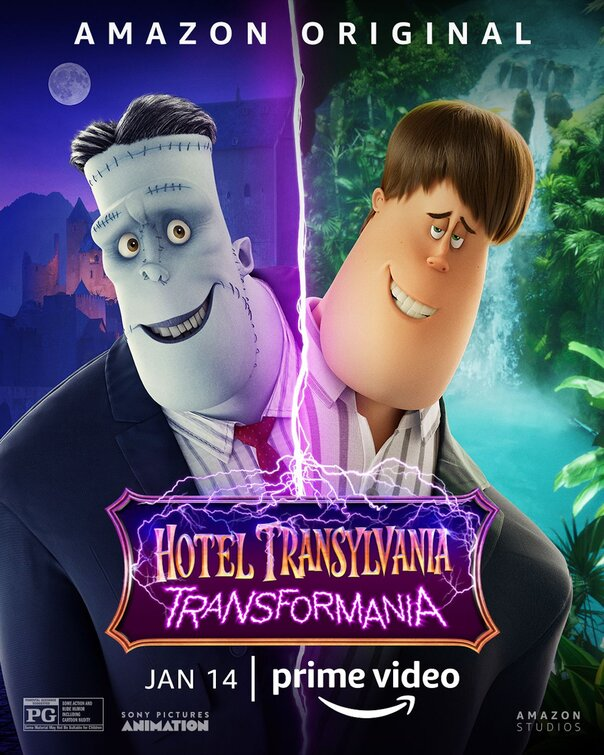 There is an urgent need for humans and monsters to convert back to their original form to prevent their fake bodies from becoming permanent. 
Director: Derek Drymon, Jennifer Kluska
31. Home Sweet Home Alone(2021)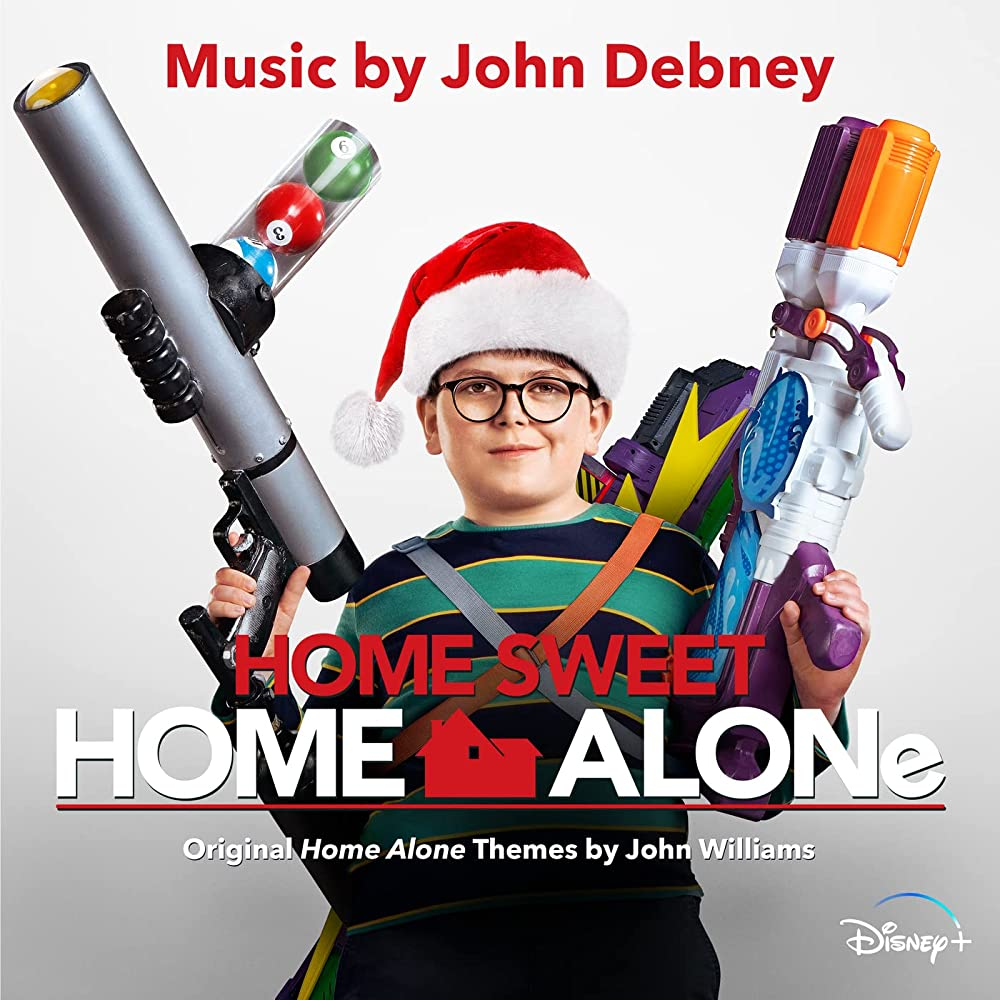 Jeff and Pam McKenzie are couples who lay their sight on the Mercer family's home. Max Mercer, a brilliant and mischievous young boy, left alone, tries to protect his home from the intruders. 
32. Spider-man: No way home (2021)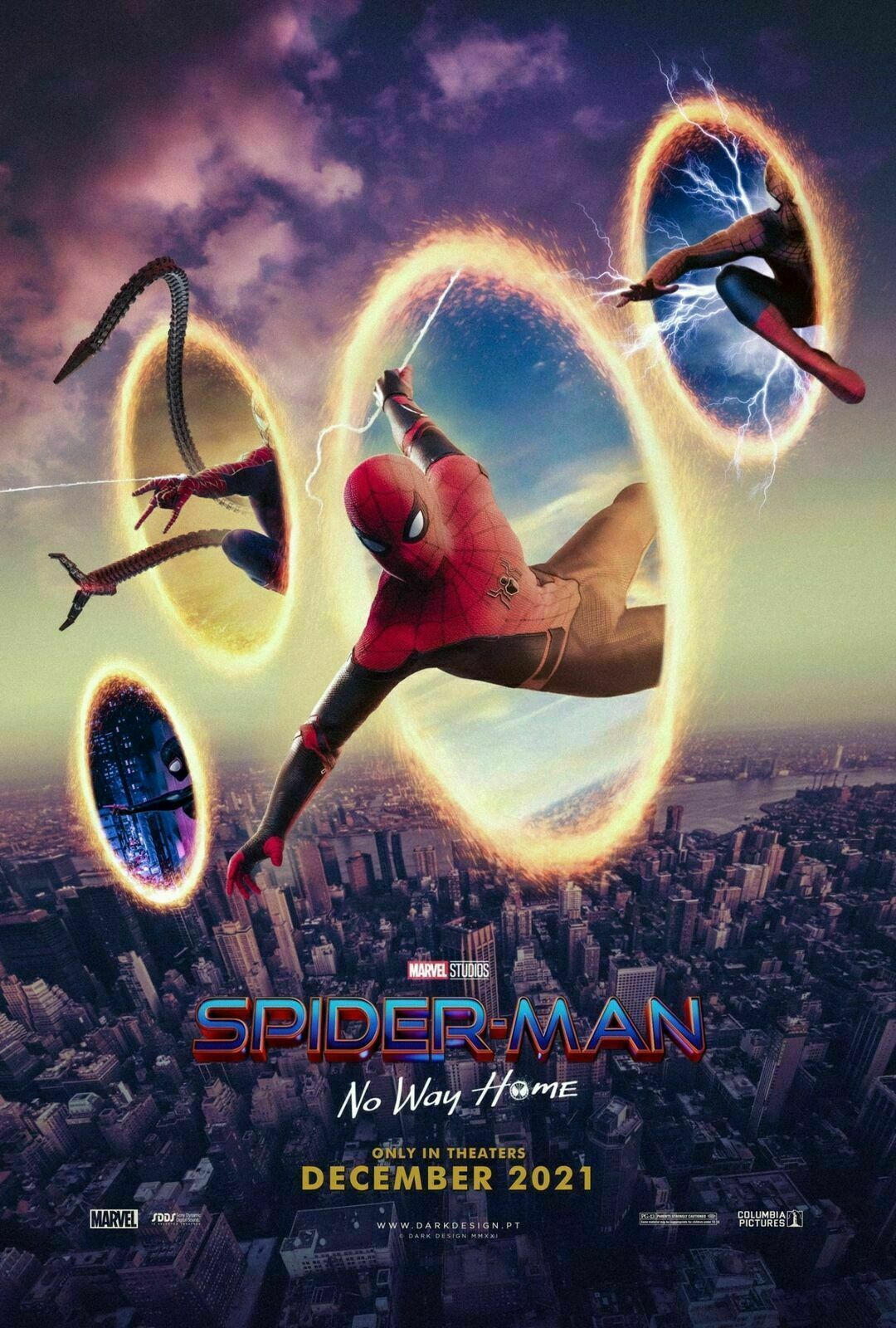 Everything goes amiss when Spider-man seeks help from Dr. Strange for identity restoration. Peter Parker is now forced to discover what it means to be Spider-man. 
Box Office: $1,804,000,817
33. Enola Holmes (2020)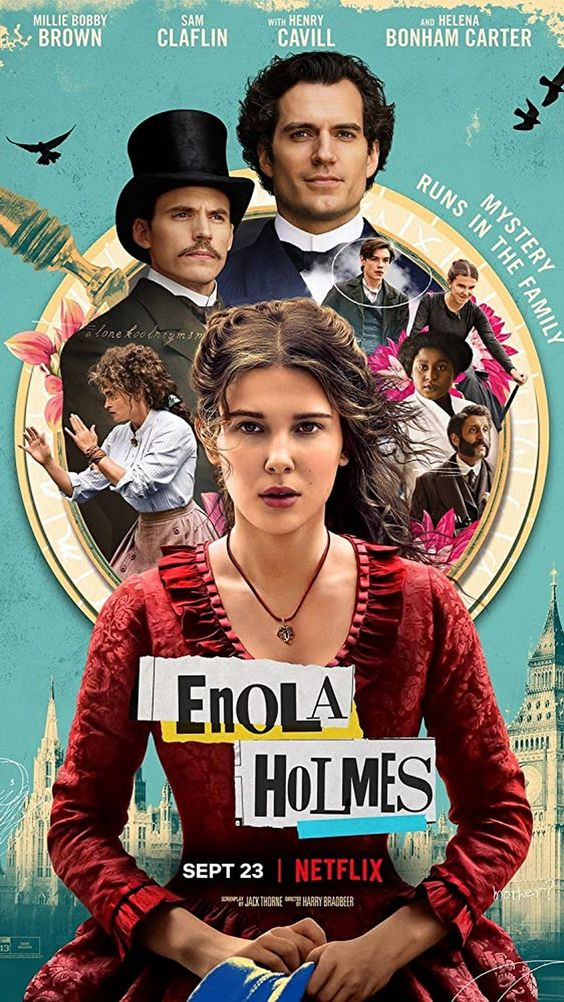 A young and intelligent Enola Holmes, the twin sister of the famous Sherlock Holmes, is on a mission to trace her missing mother. While in the course of finding her mother, she saves a mysterious young Lord from danger and discovers her detective self. 
34. The Kid Who Would Be King (2019)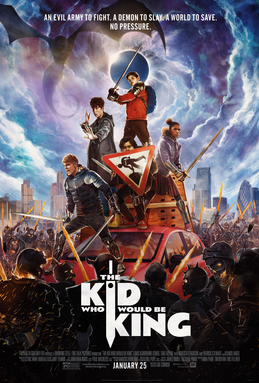 Alex wants to destroy the wicked enchantress Morgana. Merlin the legendary wizard supports his journey and helps him unify his friends to create an army.
 35. Jumanji: Welcome to the Jungle (2017)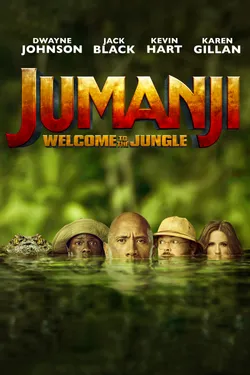 Four teenagers must work together to finish a magical video game that has sucked them into the jungle of the Jumanjis. 
36. Pete's Dragon (2016)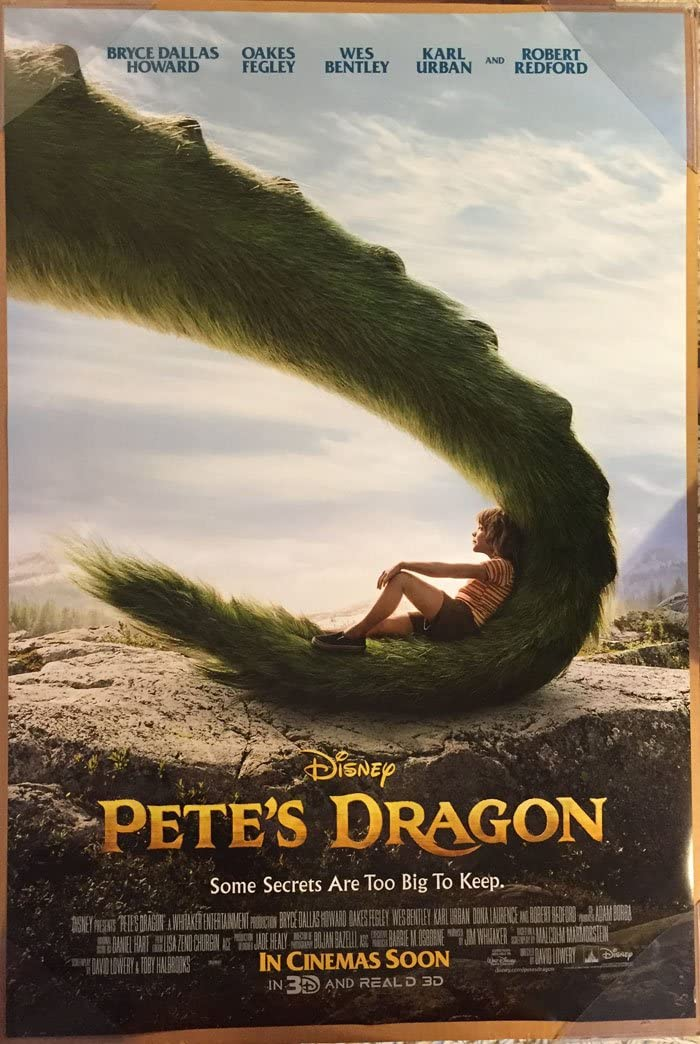 The adventures of the orphan Pete and his best friend, the dragon Elliot. . 
Running Time: 102 minutes
37. The Karate Kid (2010)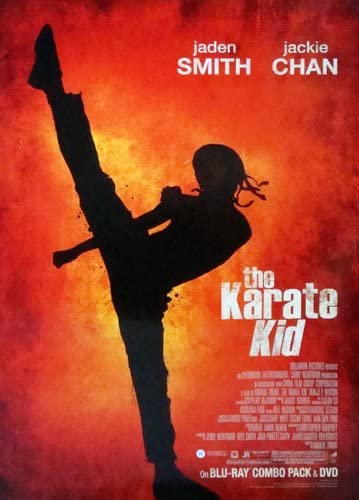 A young boy's passion for the martial art Kung fu leads him to his teacher, who helps him master it. 
38. Spy Kids(2001)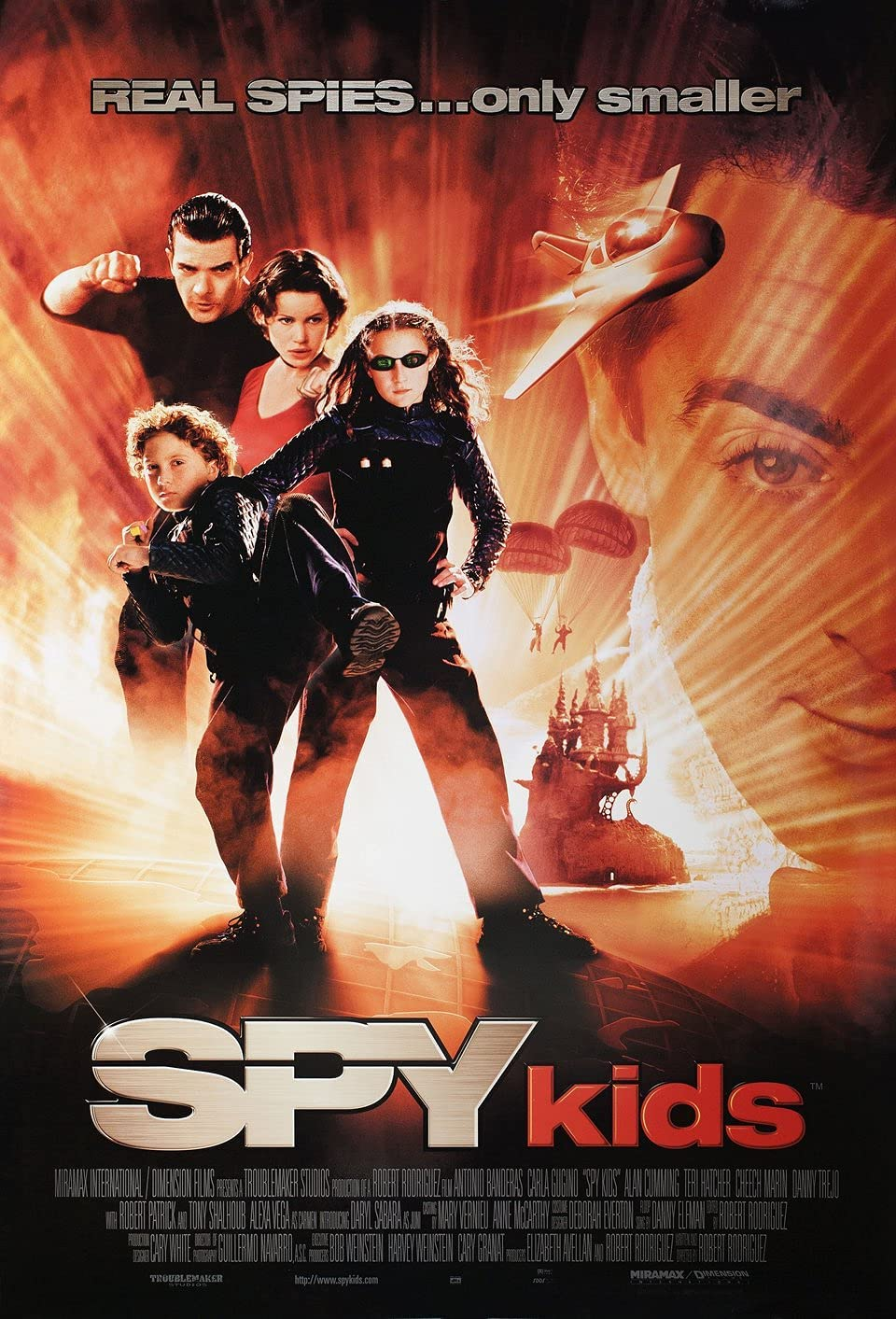 The reactivated OSS top spy agents are in danger and their kids are on a quest to save them. 
Director: Robert Rodriguez
39. George of the Jungle(1997)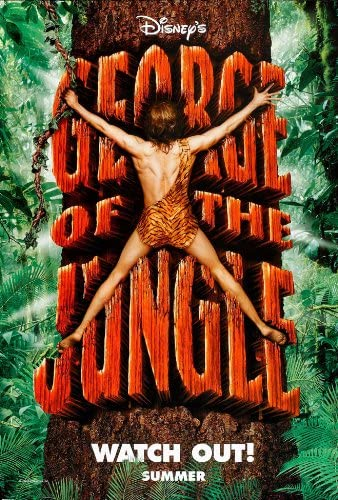 A superhuman primate falls in love with an American heiress. 
40. Star Wars: Episode IV: A New Hope (1977)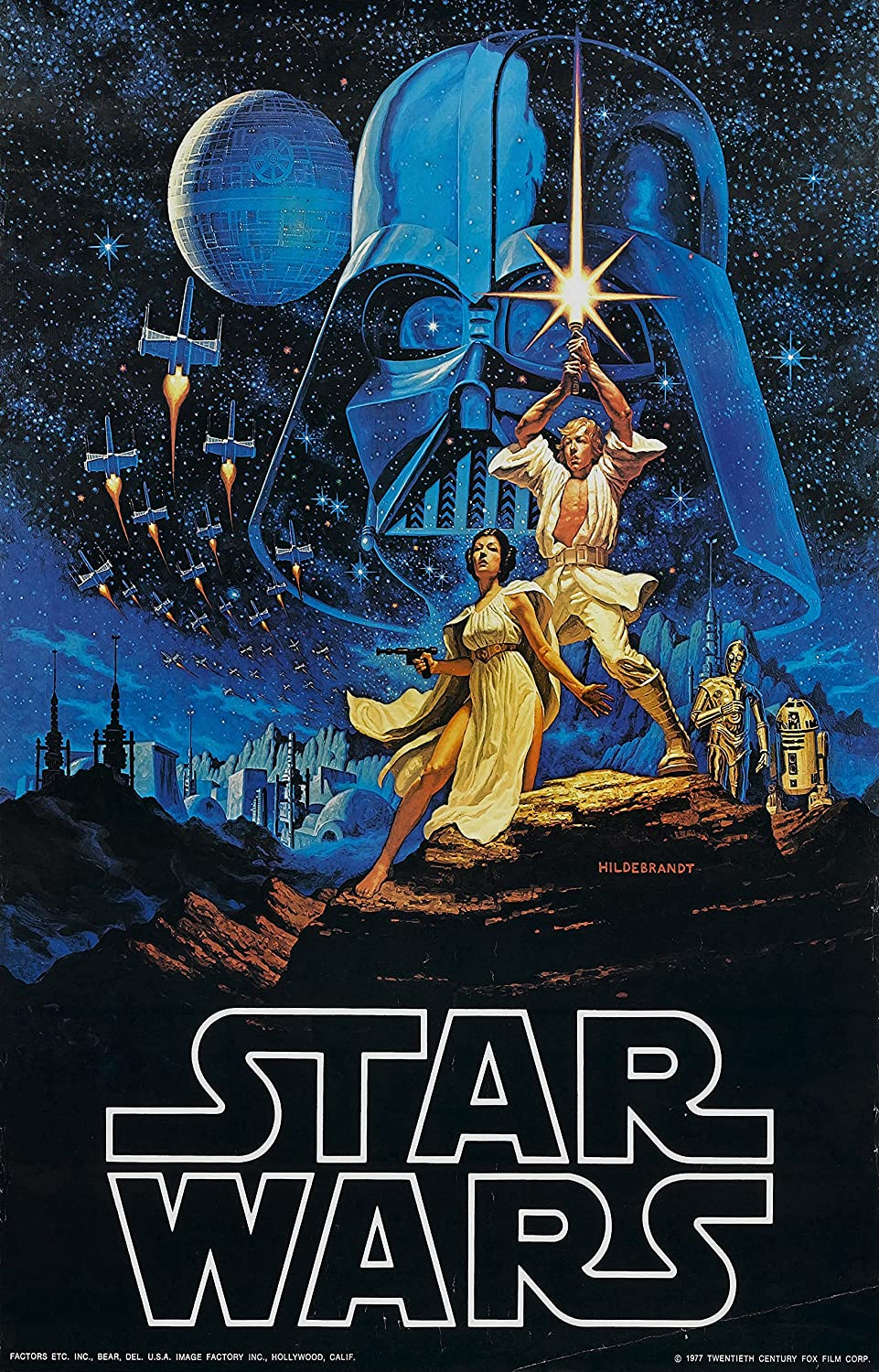 Luke Skywalker indulges himself in a couple of important assignments – to save the galaxy from the battle station and rescue Princess Leia. 
Running Time: 121 minutes
41. The Water Man (2020)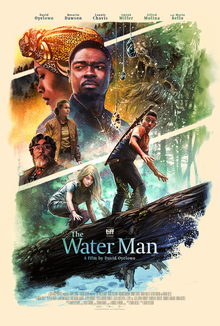 A boy sets off in search of a mythic figure with healing powers to save his sick mother. 
42. Paddington 2 (2017)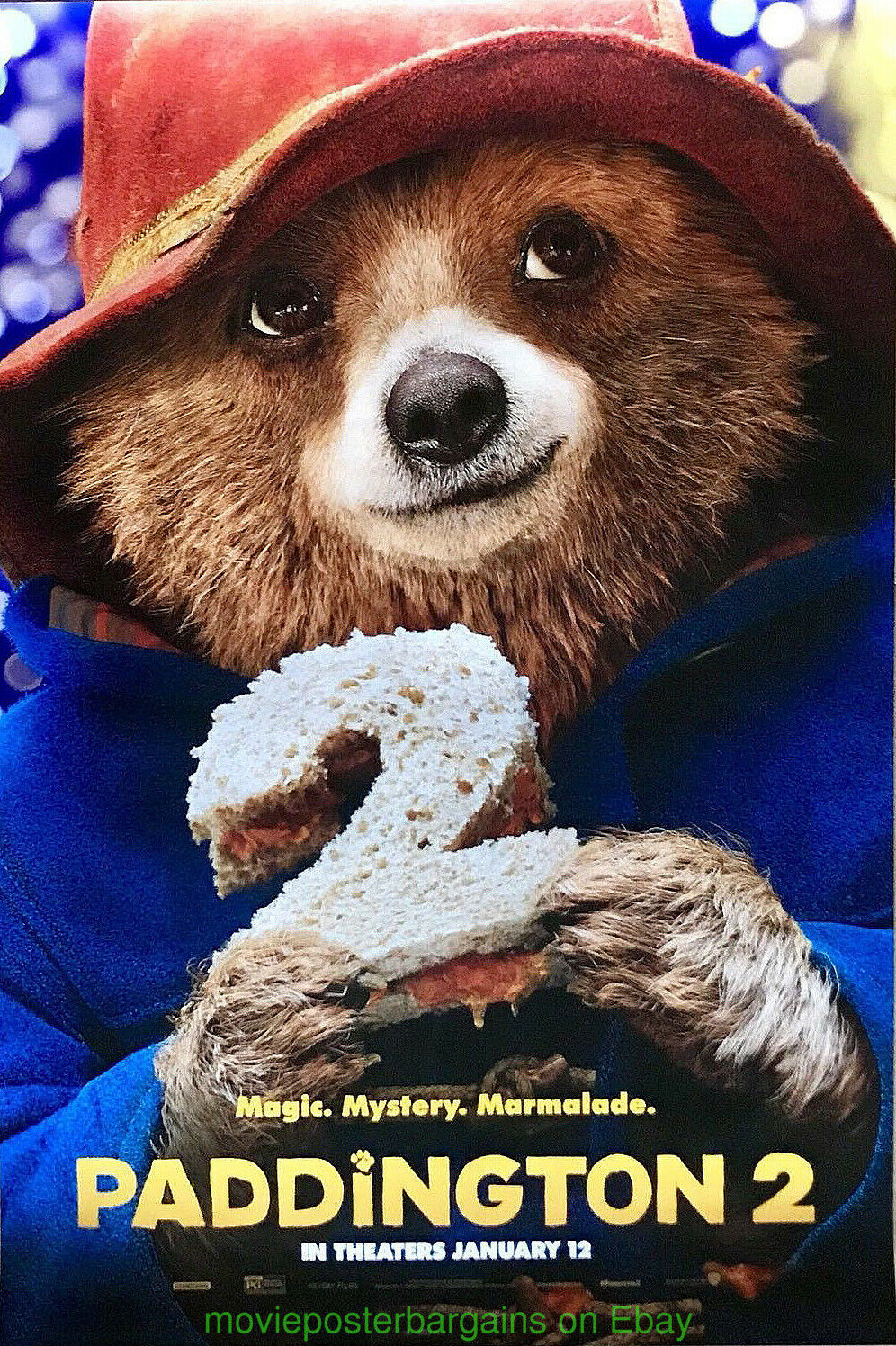 The adventures of Paddington as he tries to give the best present for his Aunt Lucy's 100th birthday. 
Running Time: 103 minutes
43. The BFG  (2016)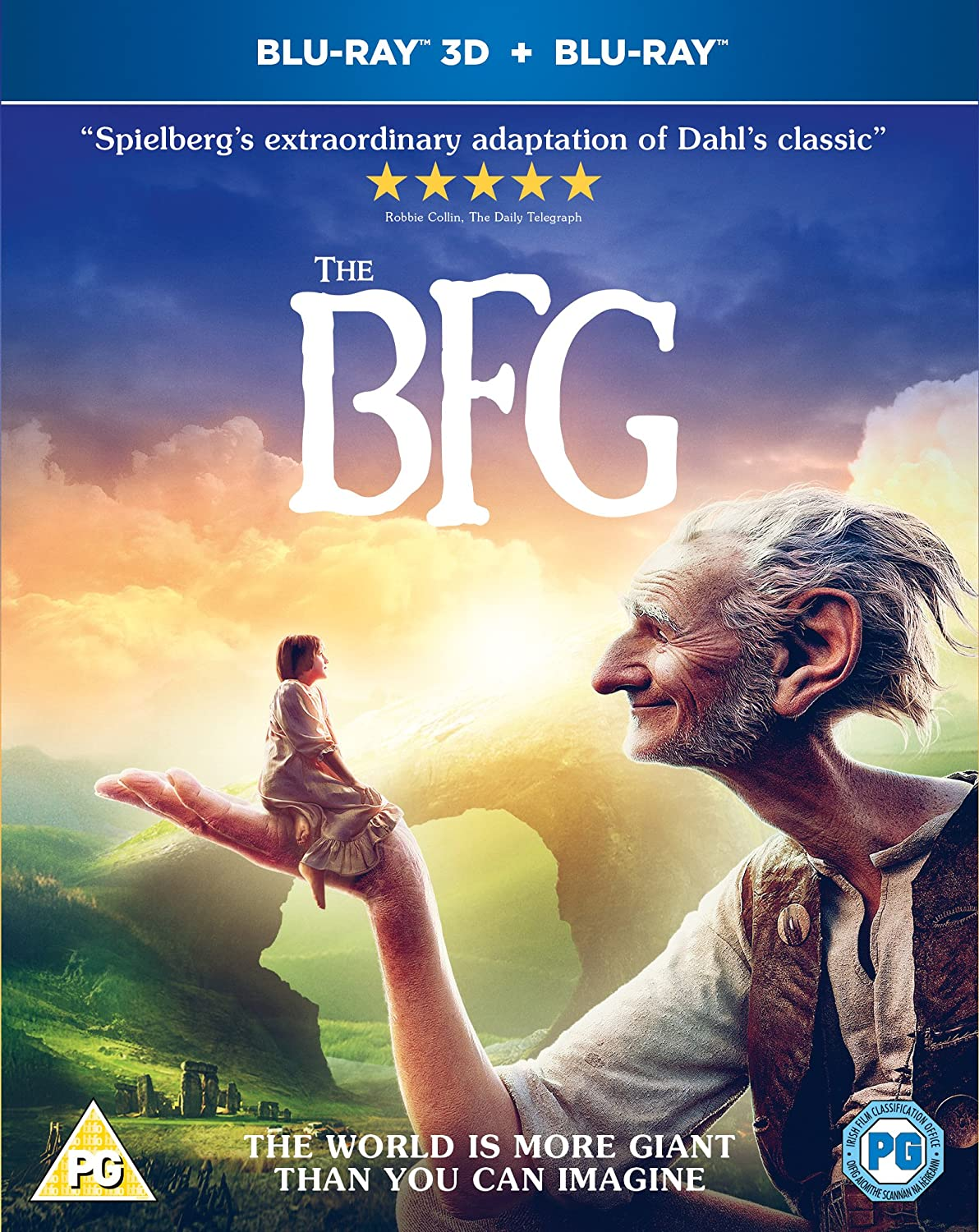 An orphan girl's attempts to stop the giants from cannibalism with the help of another compassionate giant. 
Director: Steven Spielberg
44. The Jungle Book (2016)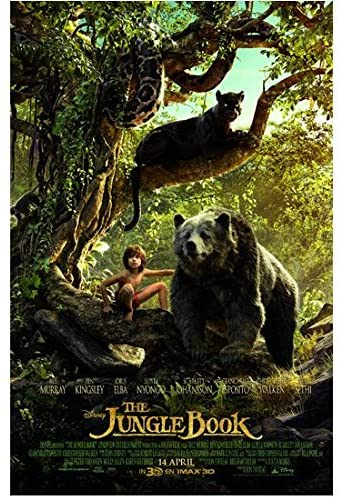 While Shere Khan threatens Mowgli's life , he chooses the path of self-discovery with the help of panther Bagheera and free-spirited Baloo. 
Running Time: 106 minutes
45. Paddington (2014)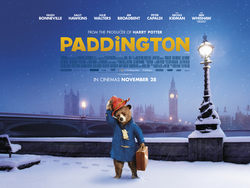 The brown's family is delighted to welcome their new guest Paddington, a young bear who journeys to London in search of a home. 
46. Harry Potter and the Deathly Hallows – Part 2 (2011)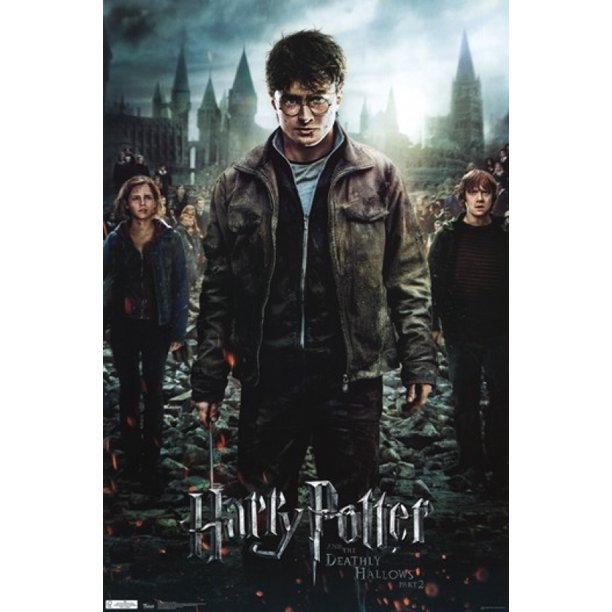 Harry Potter's final encounter with the Dark Lord Voldemort. 
Running Time: 130 minutes
Box Office: $1,342,321,665
 47. Hugo (2011)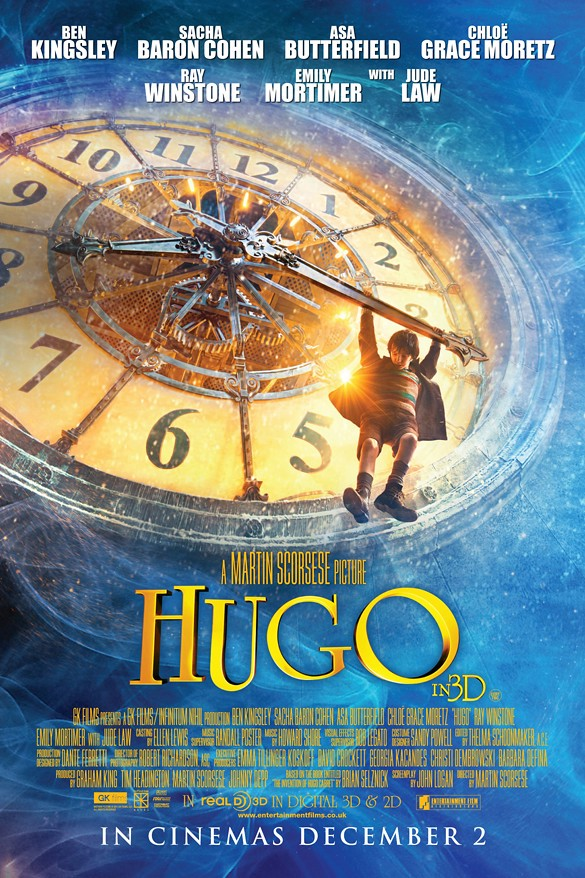 A young orphan Hugo, finds a family when he unravels the mystery surrounding his father and a robot.
Director: Martin Scorsese
Running Time: 126 minutes
48. The Muppets (2011)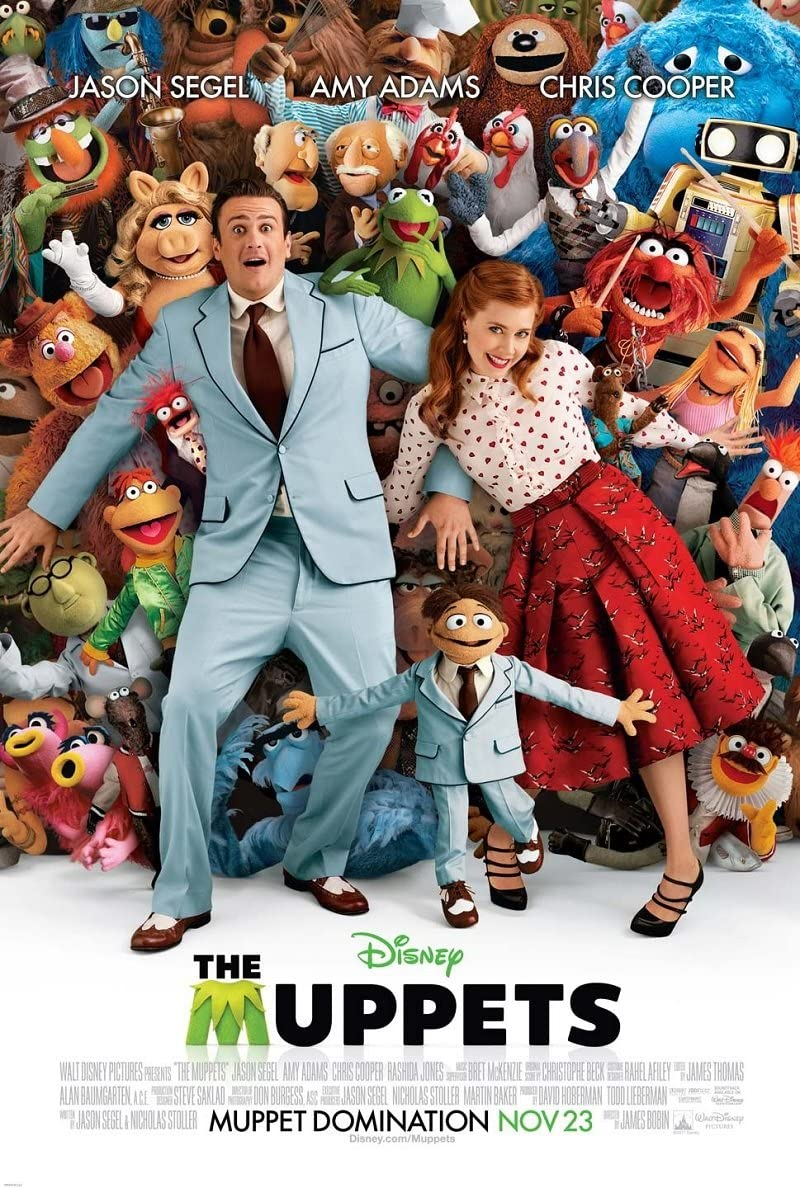 A muppet fanatic must unify the muppet gang to save their precious treasures. 
Running Time: 103 minutes
49. Harry Potter and the Deathly Hallows – Part 1 (2010)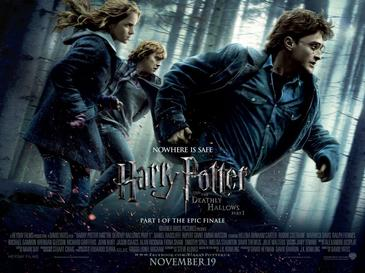 Harry, Ron and Hermoine are on a mission to destroy the evil Horcruxes when they uncover the most powerful objects of the world of Wizardry. 
50. Harry Potter and the Halfblood Prince (2009)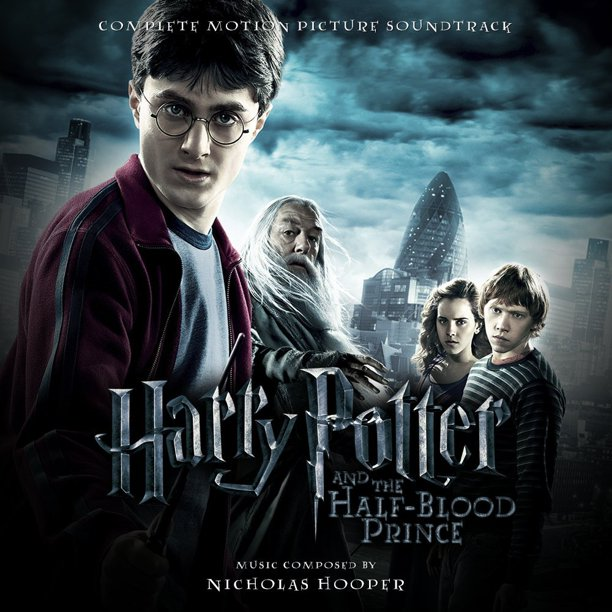 Harry Potter in his sixth year at Hogwarts discovers the dark secrets of Lord Voldemart's past. 
51. Harry Potter and the order of phoenix (2007)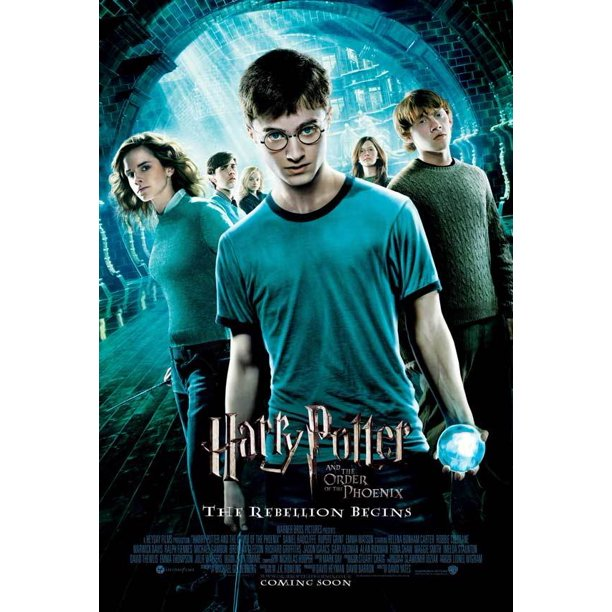 Harry and Dumbledore warn the wizardry world about Lord Vodlemort's return. However, the wizard authorities scrutinize them, suspecting them of authoritarian bureaucracy. 
52. Stardust (2007)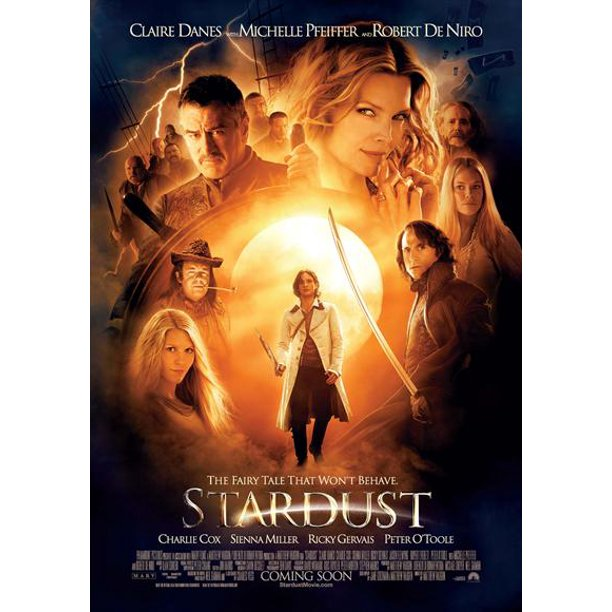 Tristan and Victoria live in the village of Wall that borders the magical kingdom of Stormhold. They notice a falling star which lands in Stormhold. Tristan promises to retrieve the star in exchange for marrying Victoria. 
Running Time: 127 minutes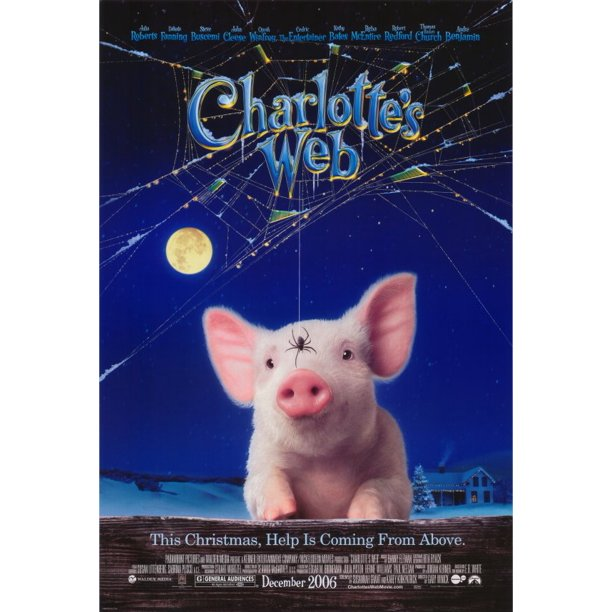 Wilbur the pig  is terrified of the end of the season as she might become a prey to the humans. Hence, she hatches a plan to prevent this from happening along with her neighbor Charlotte, a spider. 
54. Harry Potter and the Goblet of Fire (2005)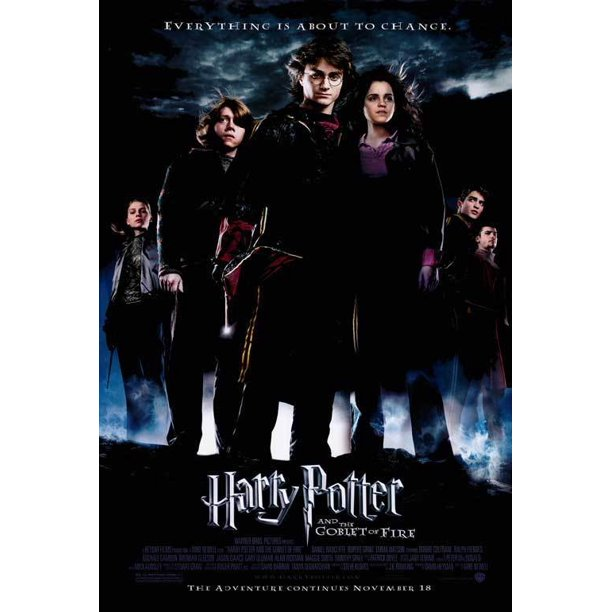 Harry becomes an accidental participant of the challenging  triwizard tournament organized by Hogwarts. However, his participation was part of a plot to kill him. 
55. Harry Potter and the Prisoner of Azkaban (2004)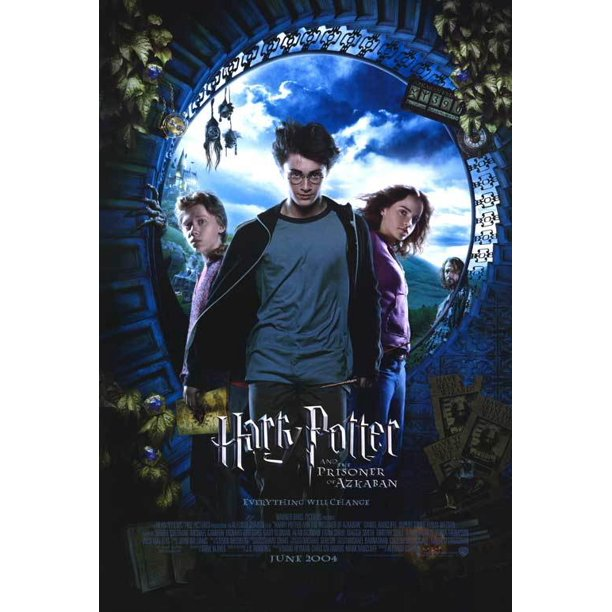 Harry and friends venture into Hogwarts for their third year of study, when they dig deeper into the secrets of the escaped prisoner. However, it turns out to be dangerous for Harry Potter. 
Running Time: 142 minutes
56. Elf (2003)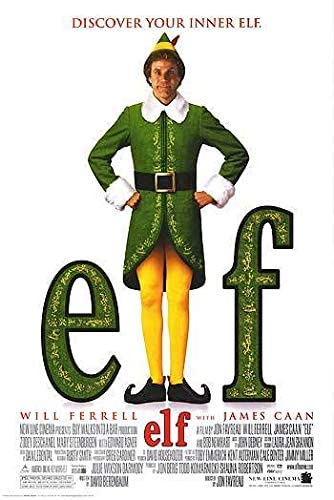 A cynical businessman's toddler is accidentally transported to the North pole and is raised as an elf. However, finding himself a misfit among the elves community, he travels to New York city in search of his real father. 
57.  Harry Potter and the chamber of secrets (2002)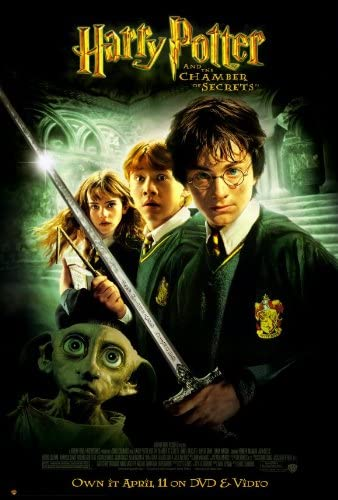 Harry Potter begins his second year of study at Hogwarts. However, strange events throng the school's premises revealing the opening of the chamber of secrets. Following this, there was a possibility to close the school, when Harry potter and his friends secretly uncover the truth. 
58.  Harry Potter and the Sorcerer's Stone (2001)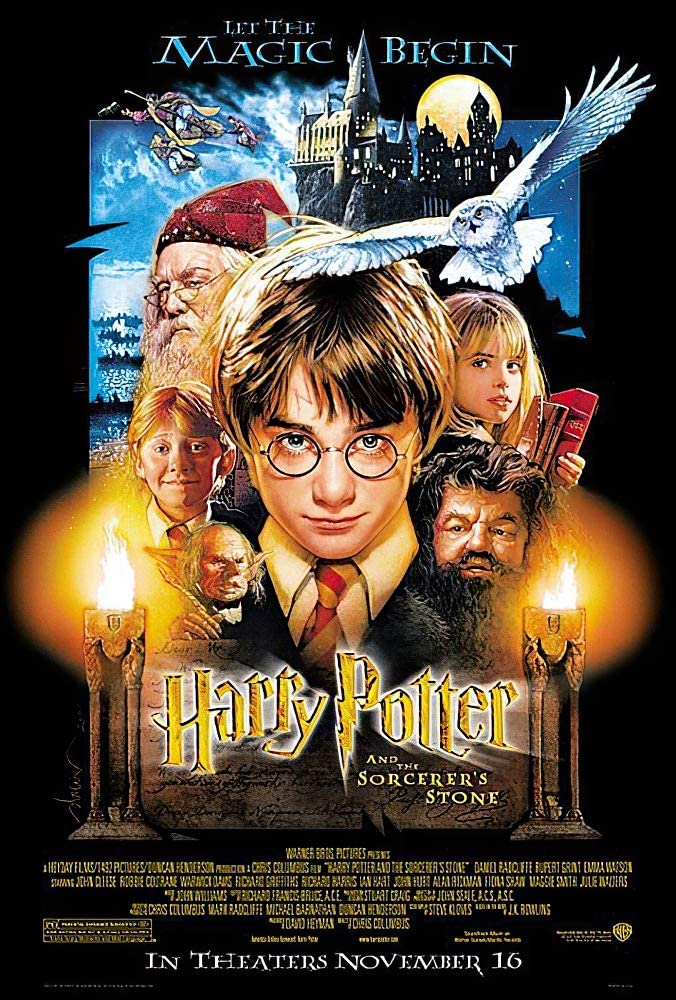 Harry Potter, an orphan, learns the truth about himself and his family when he is invited for enrollment in the school of wizardry.  
Box Office: $1,017,694,007
59. Halloweentown (1998)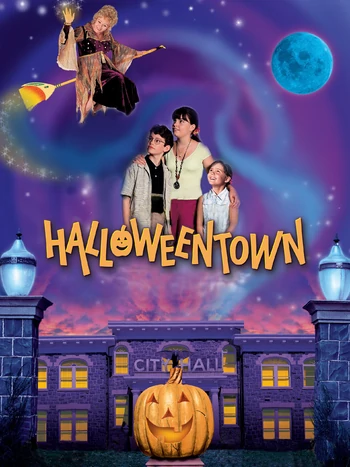 A young girl embarks on a journey to help the supernatural creatures of the Halloween town after she learns of her origin from a witch family. 
60. The Parent Trap( 1998)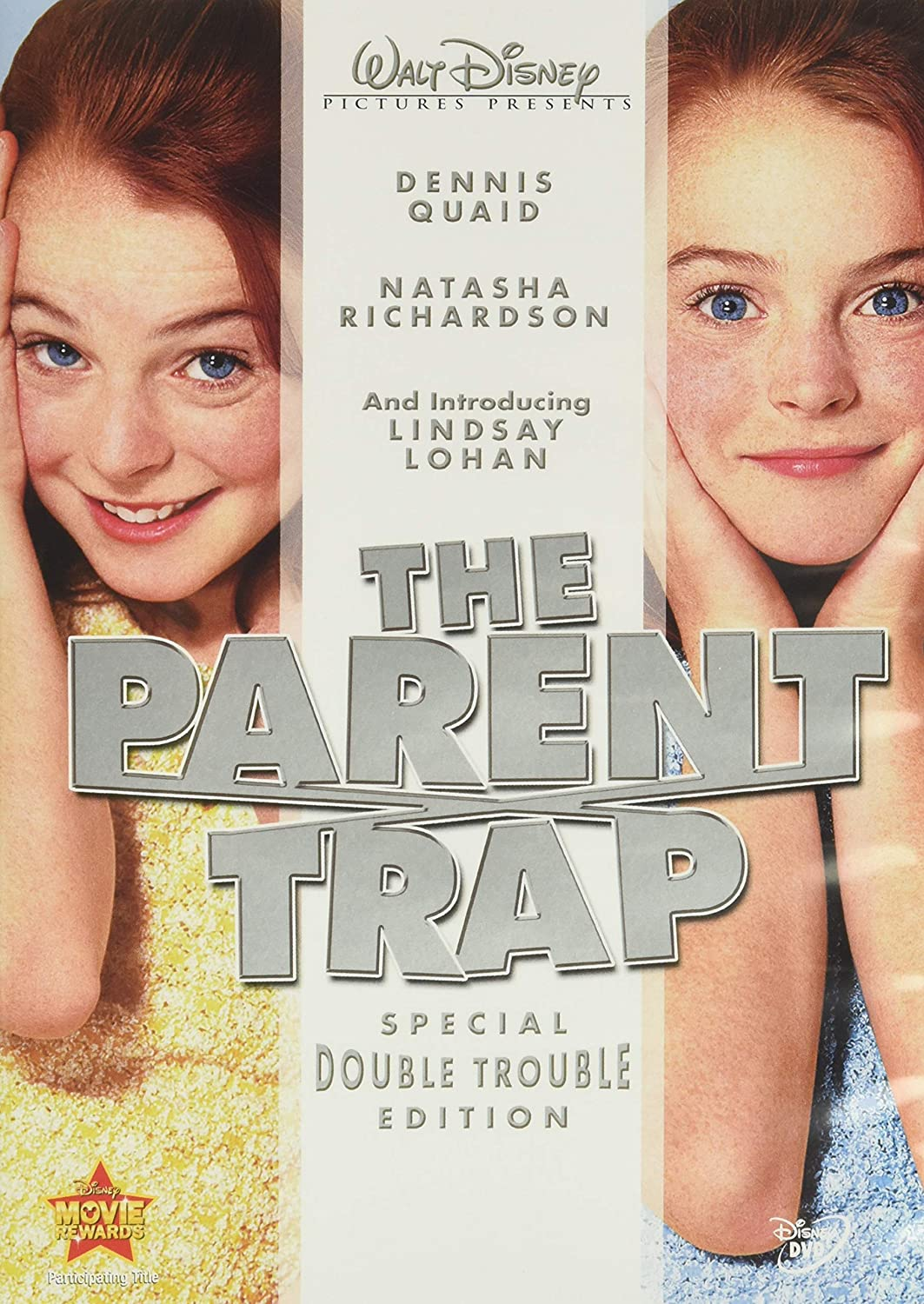 The separated twins Hallie and Annie decide to switch their places to reunite their parents after they meet each other at a summer camp. 
61. Fly Away Home (1996)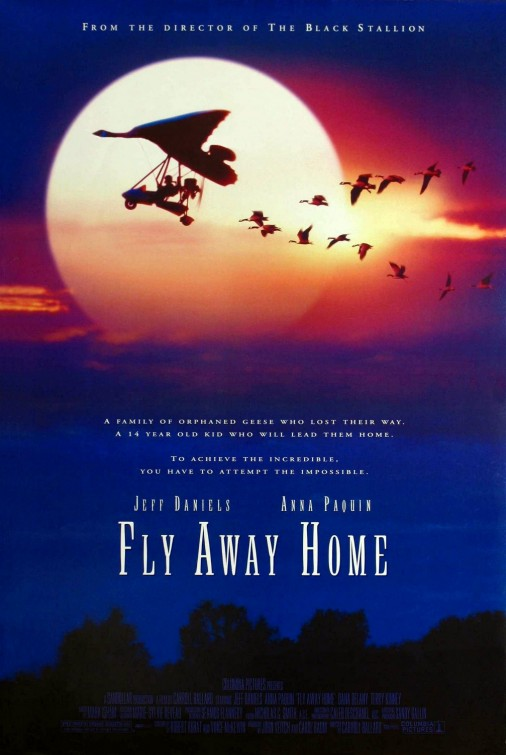 Amy finds a nest of abandoned goose eggs and plans to lead the young birds towards the south for winter along with her father. 
Director: Carroll Ballard
62. Homeward Bound: The Incredible Journey (1993)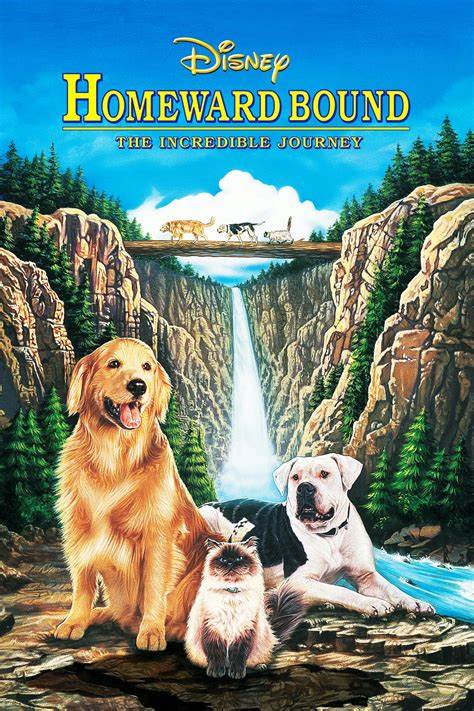 When a family leaves for vacation, they leave behind their three pets who find a way together to reach their owners through the wilderness of the forest. 
63. Hook ( 1991)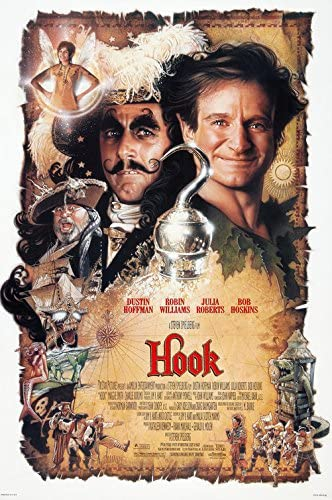 When Captain James Hook abducts Lawyer Peter Panning's children, he needs to rekindle his memory to save his kids. 
Director: Steven Spielberg
64. The Witches (1990)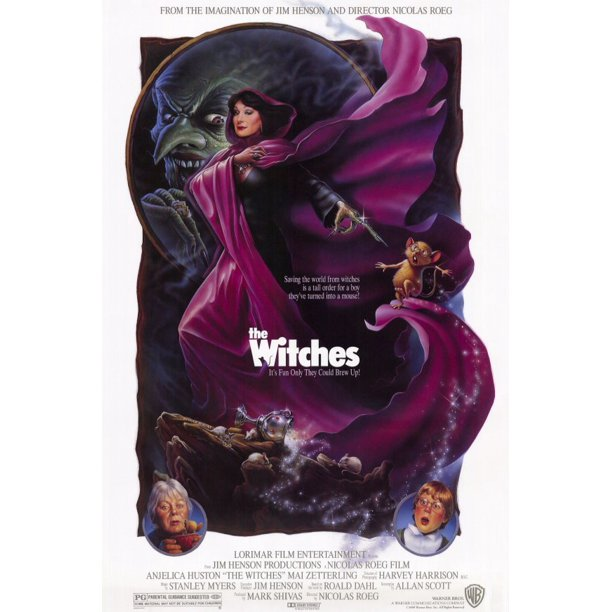 A young boy's grandmother accompanies him to London. At the hotel where they stay, the boy bumps into a witches convention that aims to get the world rid of children. 
65. Troop Beverly Hills (1989)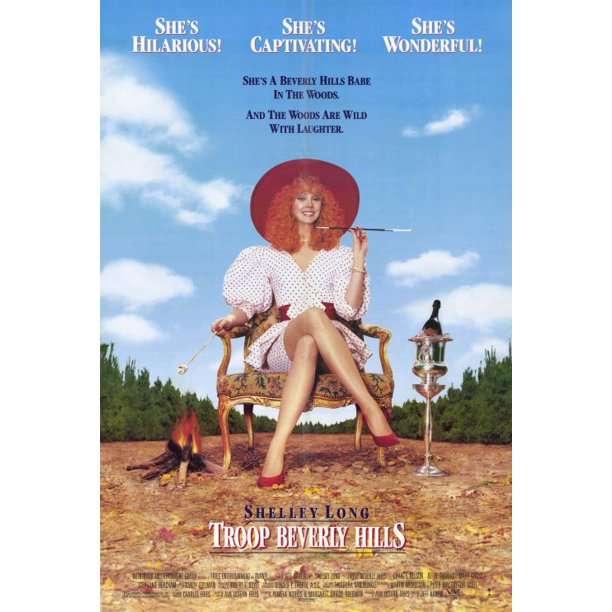 Shelly Long is a shopaholic resident of Beverly Hills who tries to prove her worth both to herself and her soon to be divorced husband who thinks she can do nothing. 
66. The Princess Bride (1987)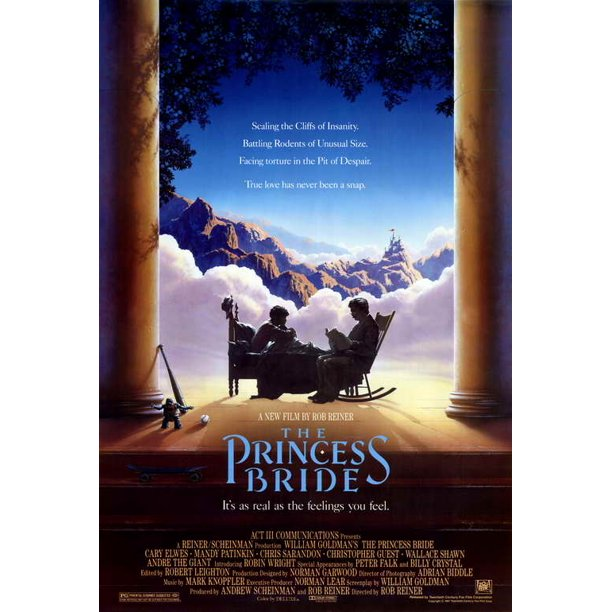 A grandfather reads the story of a  pirate's challenges and incidents in his quest to reunite with his true love. 
67. Labyrinth (1986)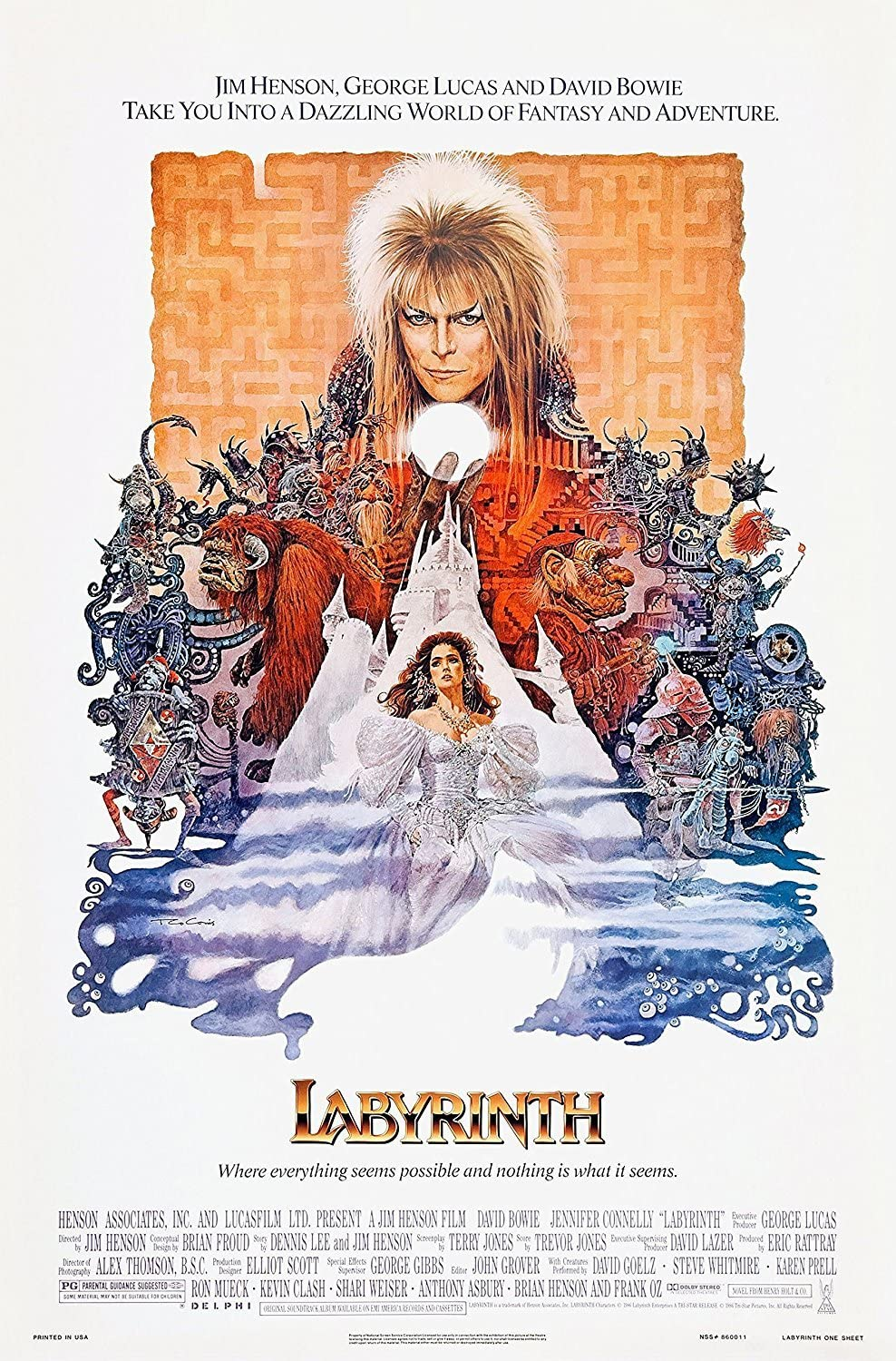 Sarah is on a mission to rescue her baby brother from the Goblins. The Goblin King Jareth grants her wish to take away her brother if she solves the labyrinth. 
68. The Goonies (1985)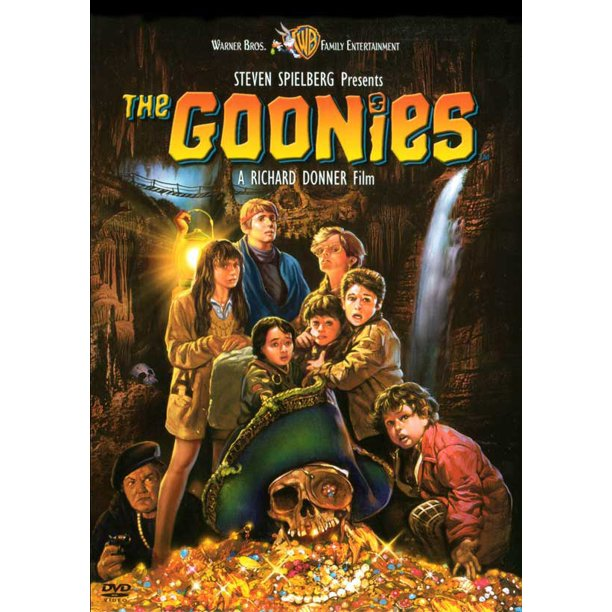 A young group of children called the goonies gather to find an old treasure map which belongs to a legendary pirate. When they decide to reach the treasure, they must also face the Fratelli crime family.
Running Time: 114 minutes
69. The Neverending Story(1984)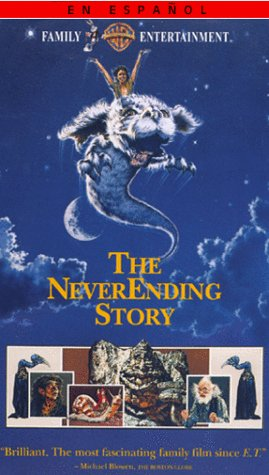 A troubled boy discovers a miraculous book and dives into a magical world through its pages. 
Director: Wolfgang Petersen
Running Time: 102 minutes
70. E.T.: The Extra-Terrestrial (1982)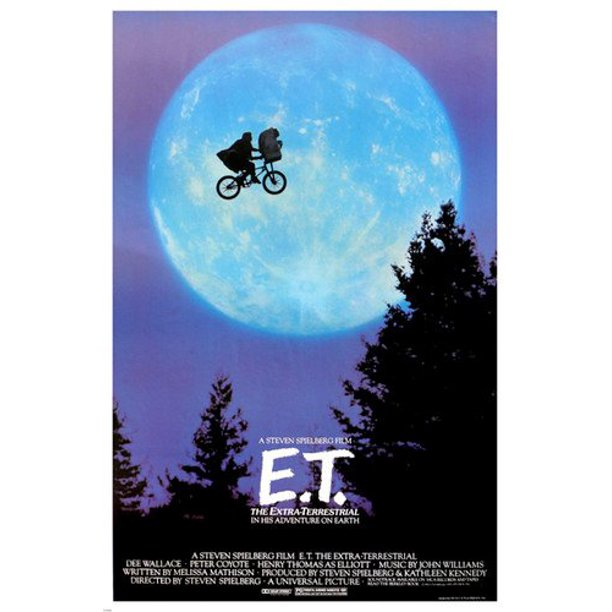 The  ten-year-old Elliott Taylor's fascination for a friendly alien makes him gather his courage to help him leave the Earth and return to his native planet. 
Director: Steven Spielberg
Running Time: 115 minutes
71. The Muppet Movie (1979)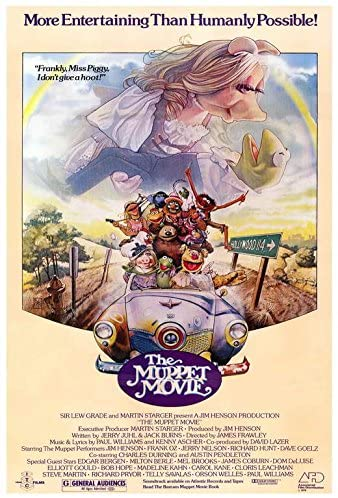 Kermit, the frog and his friends cross the country borders for a chance to feature  in Hollywood. However, a frog leg merchant chases Kermit. 
72. Lady and the Tramp (1955)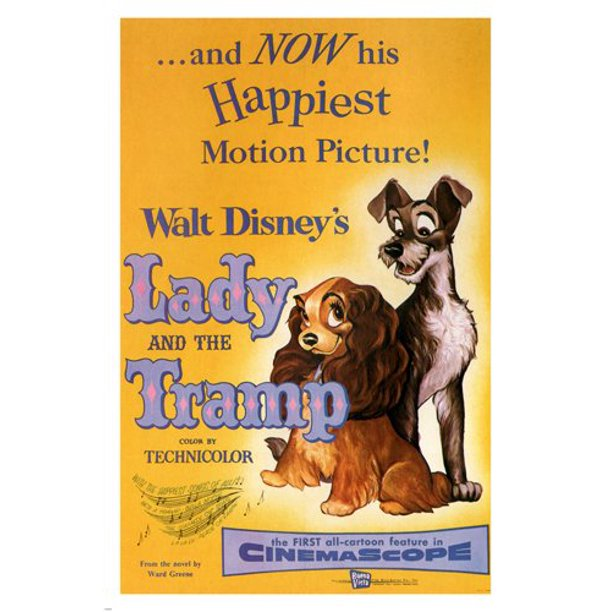 A tale of romance spun between a sheltered cocker Spaniel Dog and a mutt. 
73. The Wizard of Oz (1939)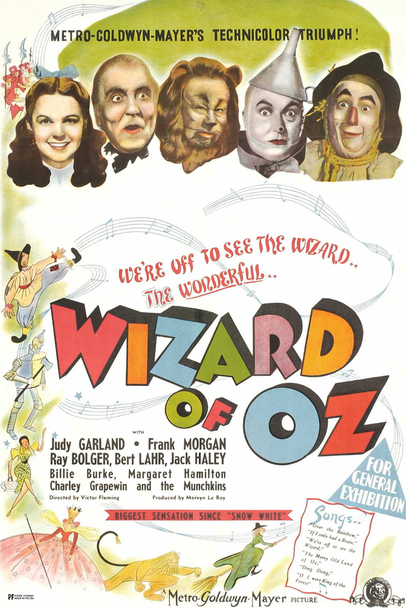 A tornado sweeps across the Kansas farms and carries young Dorothy and her dog to the magical land of Oz. Dorothy along with three other friends ventures on a mission to find the wizard who can grant them their wish. 
Director: Victor Fleming, George Cukor, Mervyn Leroy
74. Streaming Platform: Amazon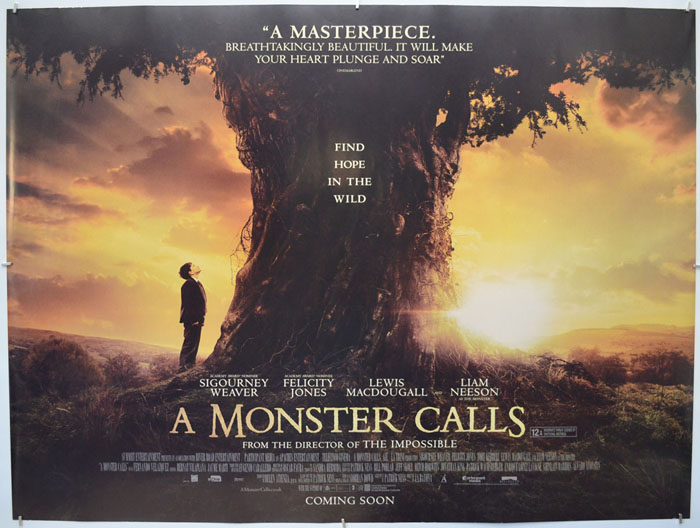 Conor is a boy who deals with his terminally ill mother. He is so closely bonded to his mother that he takes care of all the household work while she is ill. However, as days pass, his mother's health  deteriorates and Conor moves in with his grandmother. It is from then on he begins to confront  a tree monster who forces him to tell a tale in exchange for three tales. 
Genre: Adventure, Drama and family 
Running Time: 108 minutes
75. A wrinkle in time (2018)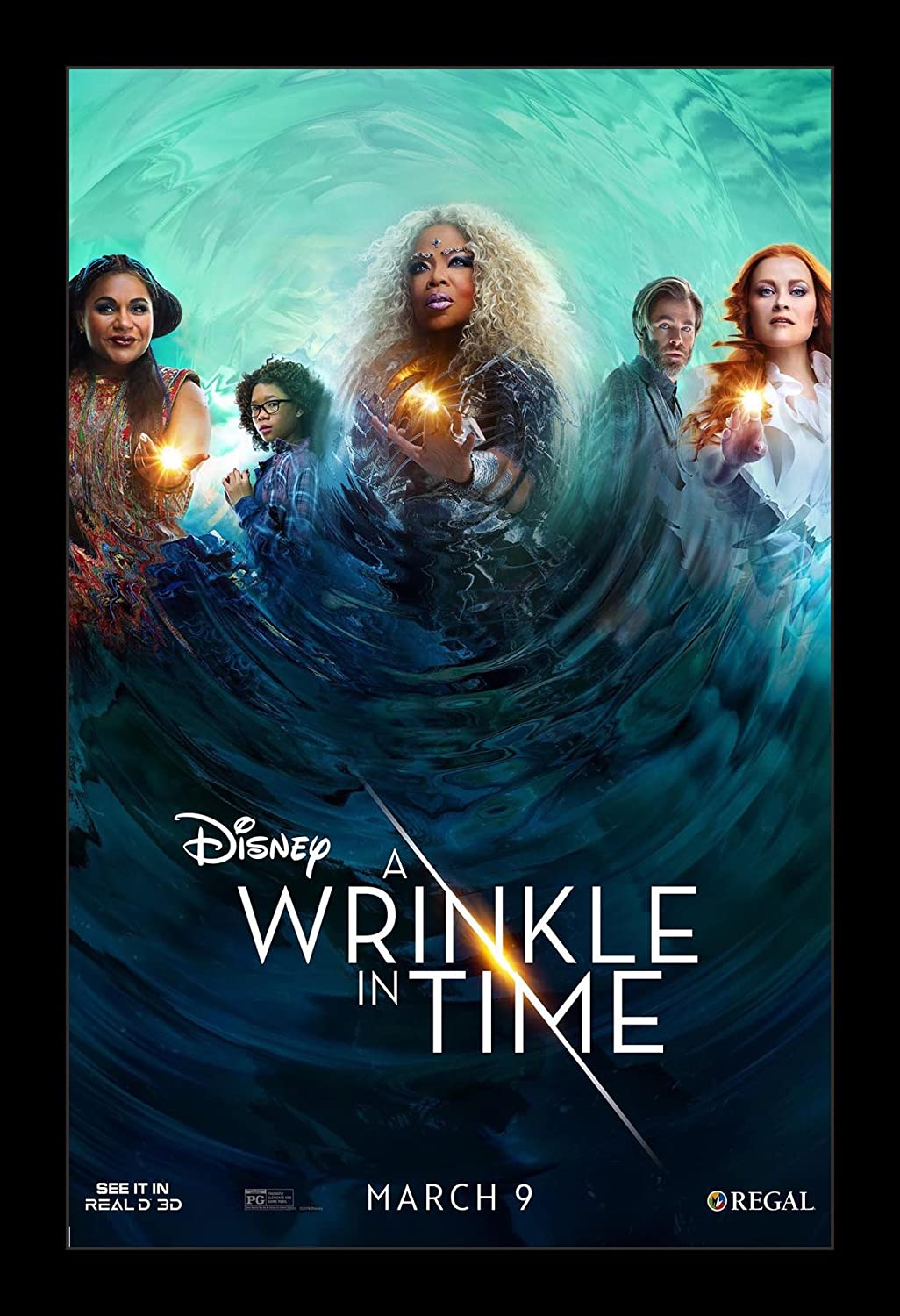 Meg and Charles Wallace are the children of the renowned Astrophysicist Dr Jack Murry. Four years after his disappearance, Charles meets some strange visitors along with his sister and neighbor Calvin O'Keefe. Together, the trio embark on a journey to find their father. 
Genre: Adventure, Family, Fantasy
76. Belle (2021)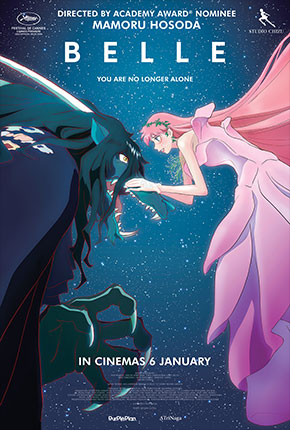 Suzu, a shy and young rural girl struggling to come to terms with her mother's death, signs into a popular virtual world known as " U" which transforms her positively.
Running Time: 121 minutes
Streaming Platform: In theaters
 77. Rumble (2021)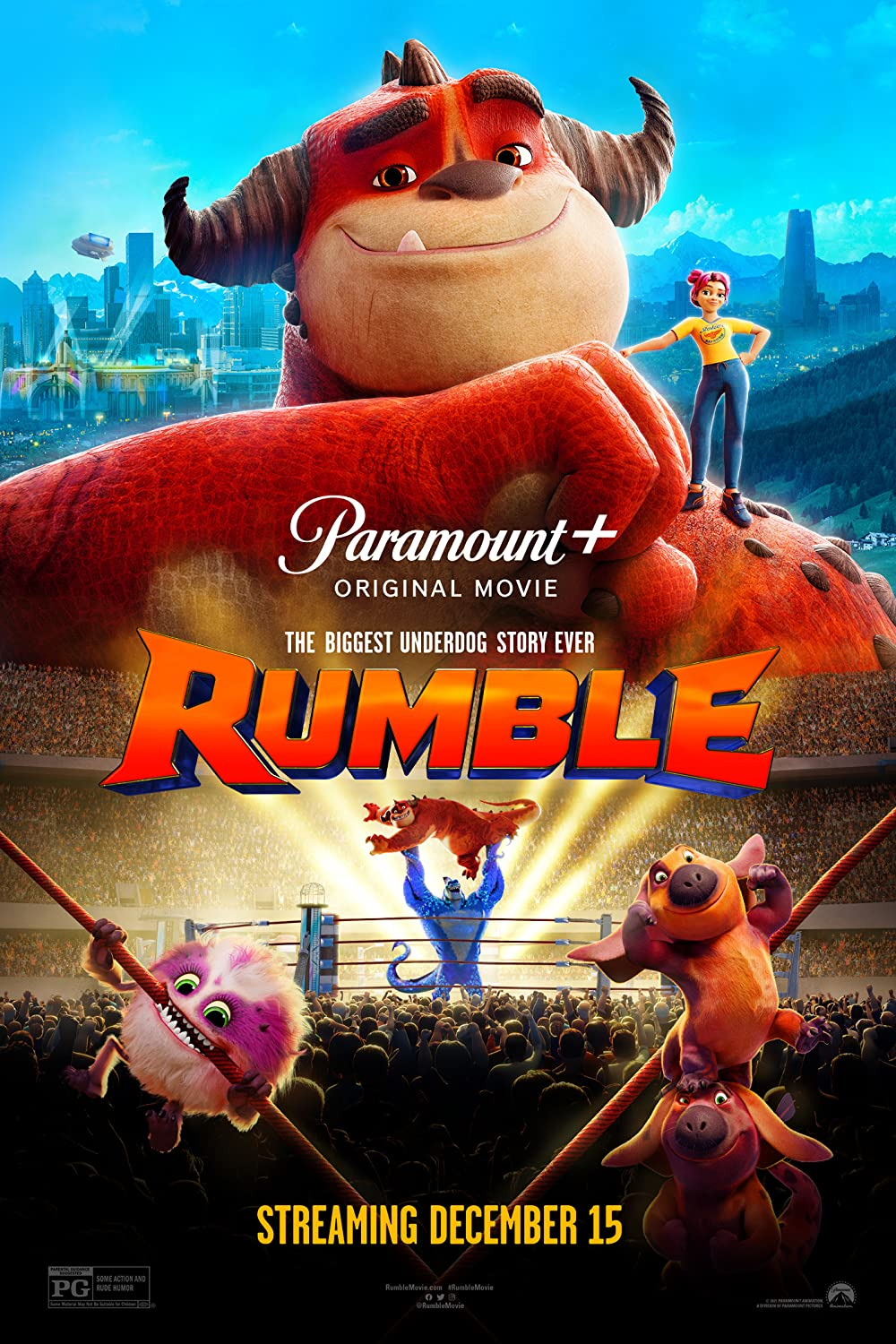 Winnie, who owns the lovable underdog monster, trains him to win the monster wrestling championship. 
Running Time: 104 minutes
78. Sing 2 (2021)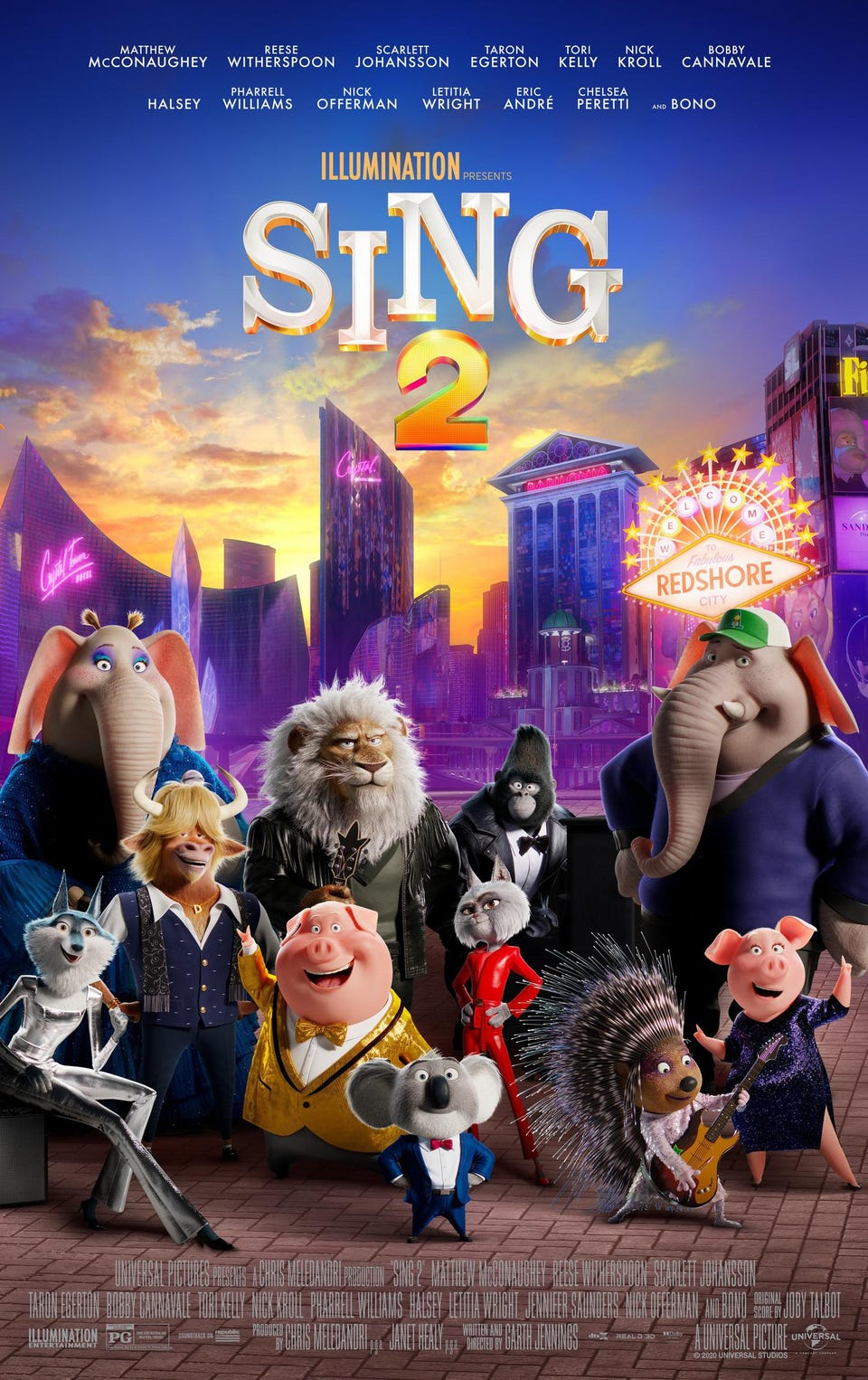 Buster Moon, who strives with his new theater, wants to hold an attractive show featuring the singers of the first film. However, his space-themed show must feature the introverted rockstar Clay Calloway who was never seen for 15 years. 
79. The Mitchells vs. the Machines (2021)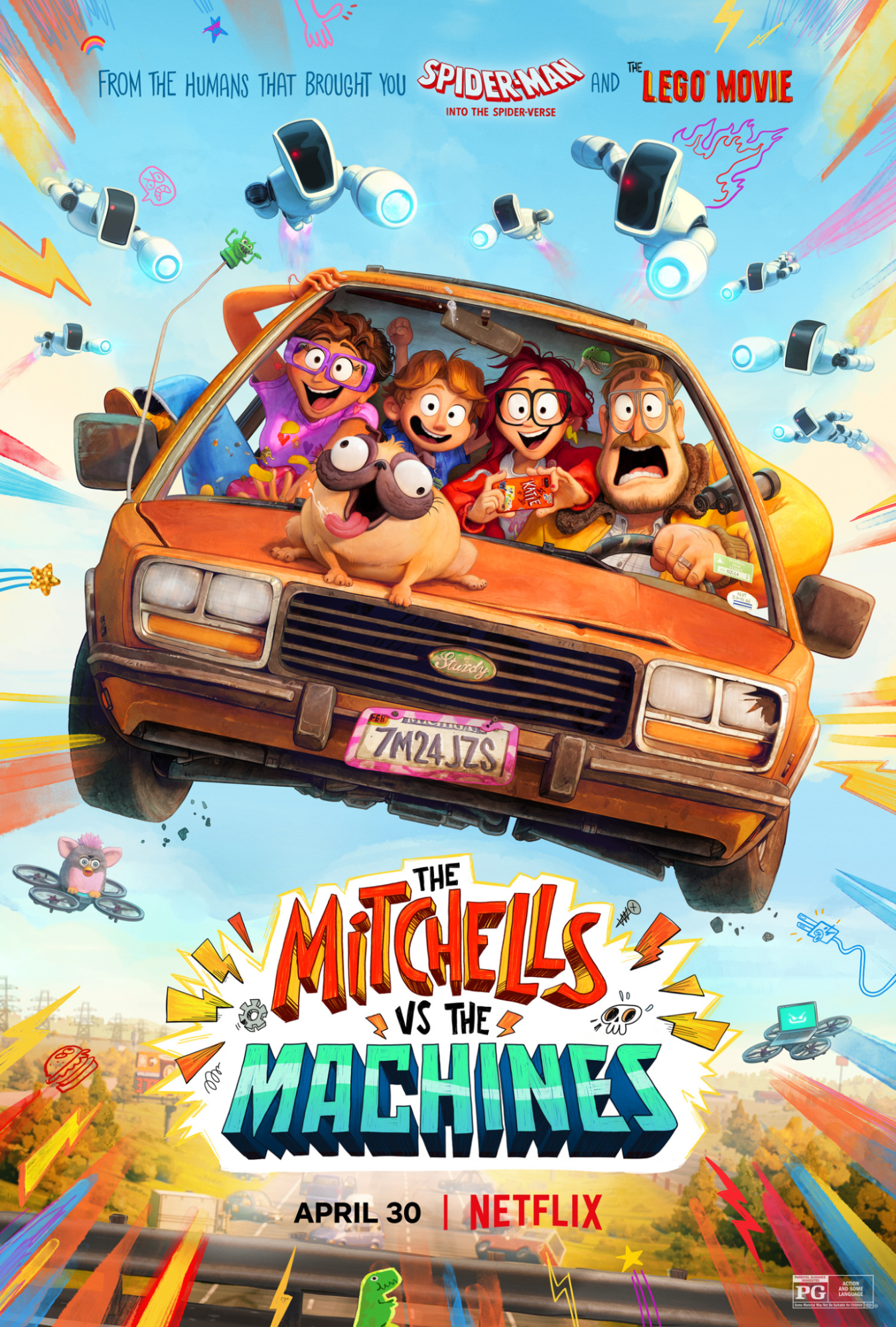 The Mitchels family escape revenge from a highly intelligent obsolete robot and they must free the humans who are held captive. 
Director: Michael RiandaJeff Rowe
Running Time: 113 minutes
80. Onward (2020)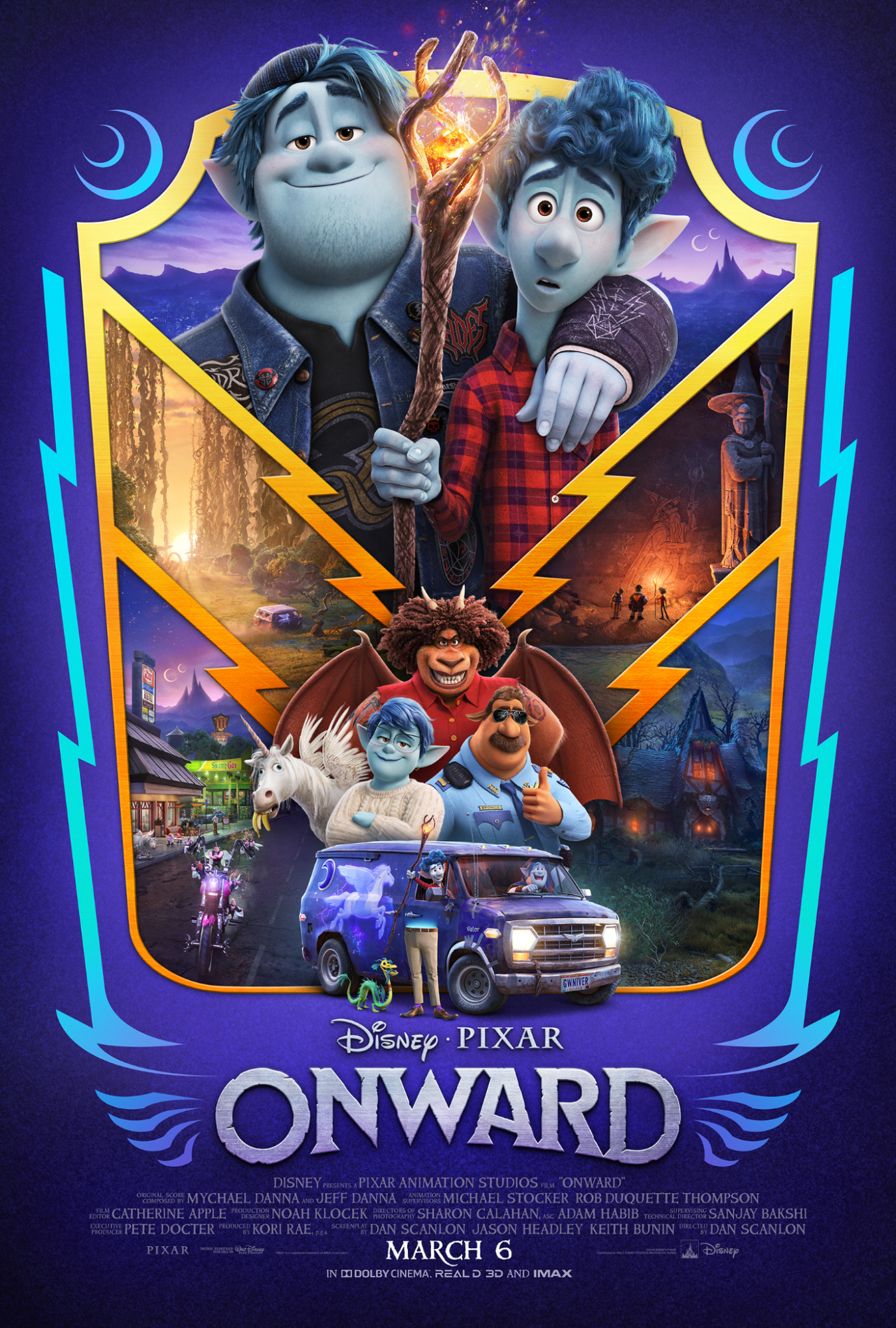 With a hope to resurrect their dead father for a day, two elves brothers go insearch of a gem before another one disintegrates. 
81. Over the Moon (2020)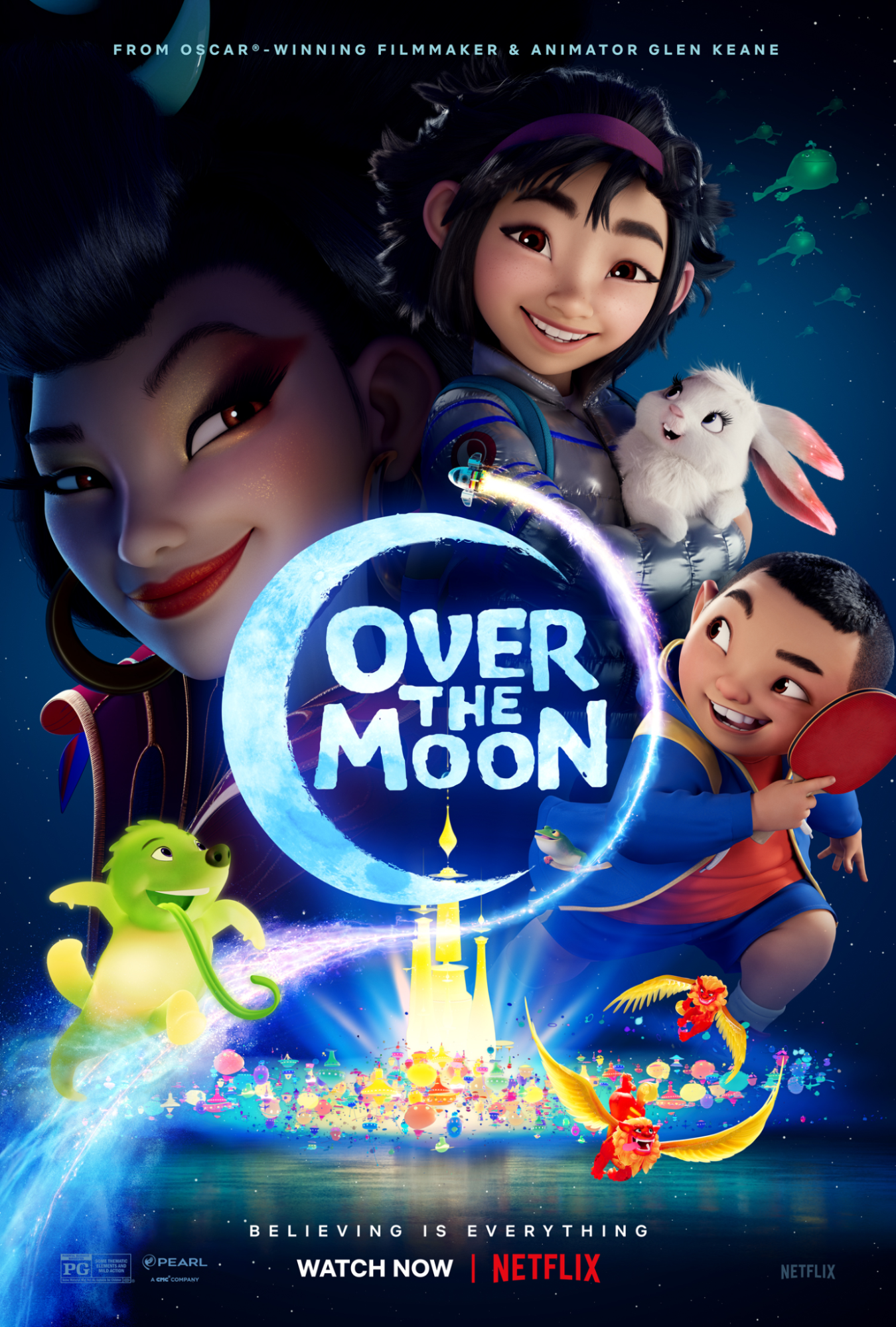 Fei fei is a young girl who lost her mother and is unable to accept her step mother and step brother. However, her memories about her mother fuel her thoughts towards the moon goddess whom she hopes to meet through her rocket ship she builds. 
Director:Glen Keane John Kahrs
82. Soul (2020)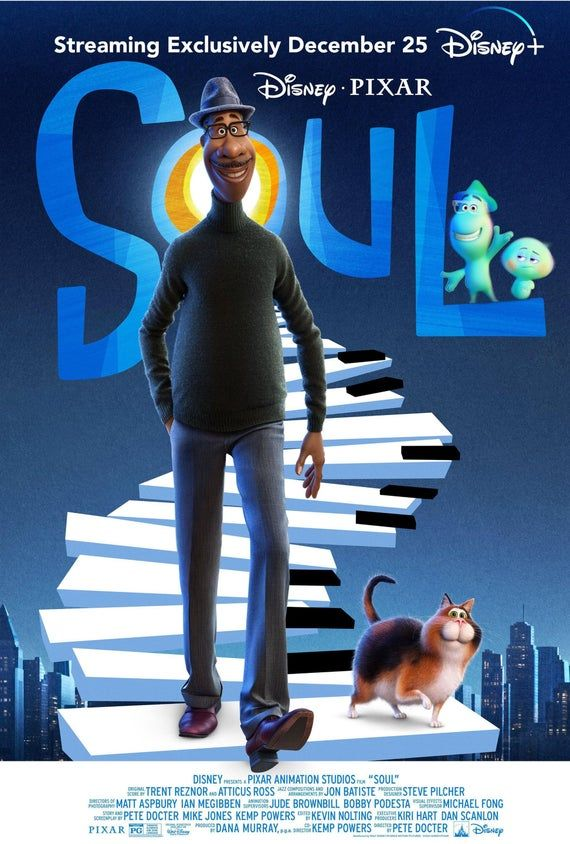 A pianist accidentally heads into a place between the Earth and the great beyond called the great before. He tries to get back to the Earth through his actions. 
Director: Pete DocterKemp Powers
83. The Willoughbys(2020)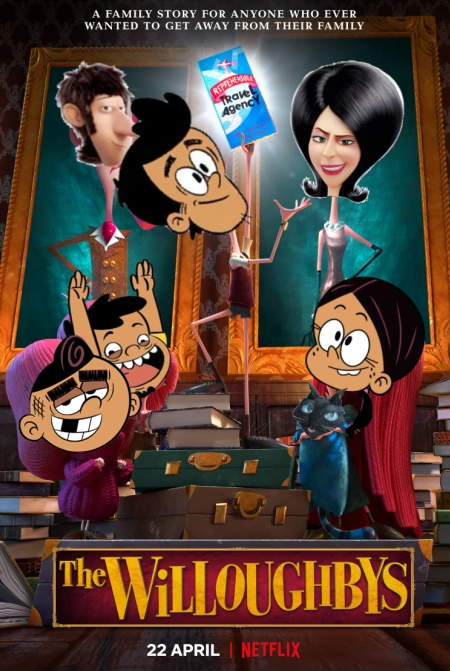 Unsatisfied with their selfish parents, the Willoughbys successfully execute their plan to send their parents on a vacation and find the meaning of family on their own. 
Director: Kris PearnCory Evans; Rob Lodermeier
Movie Trailer: The Willoughbys | Official Trailer | Netflix
84. How to Train Your Dragon: The Hidden World(2019)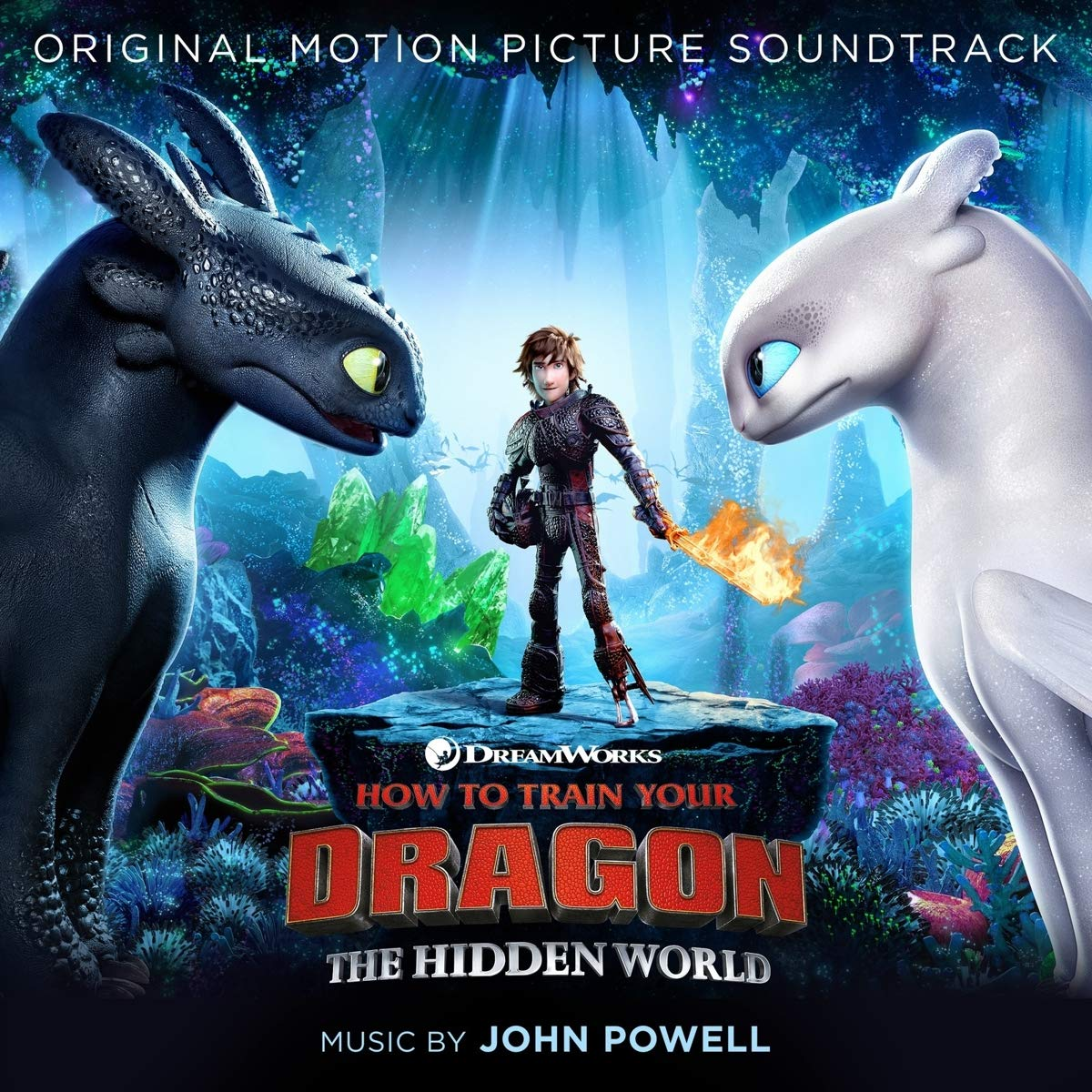 Hiccup and Toothless must defeat Grimmel to reach the Hidden world first. 
Running Time: 104 minutes
85. Klaus (2019)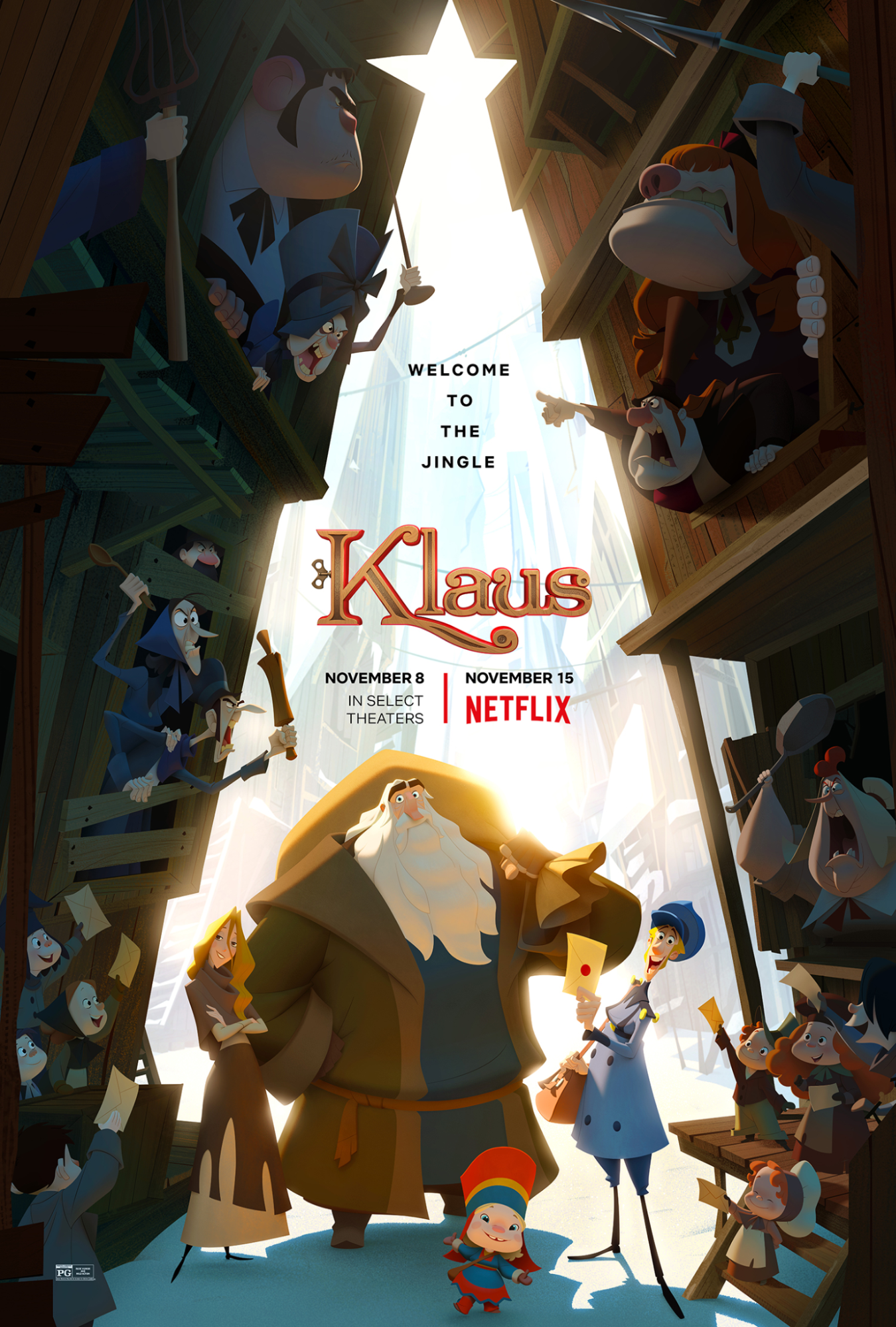 Klaus is a toy maker who plays a pivotal role in diminishing the ancient dispute lingering in the town. He achieves this through his act of kindness inspiring the children with his toys.  
Director: Sergio Pablos; Carlos Martínez López
86. Toy Story 4 (2019)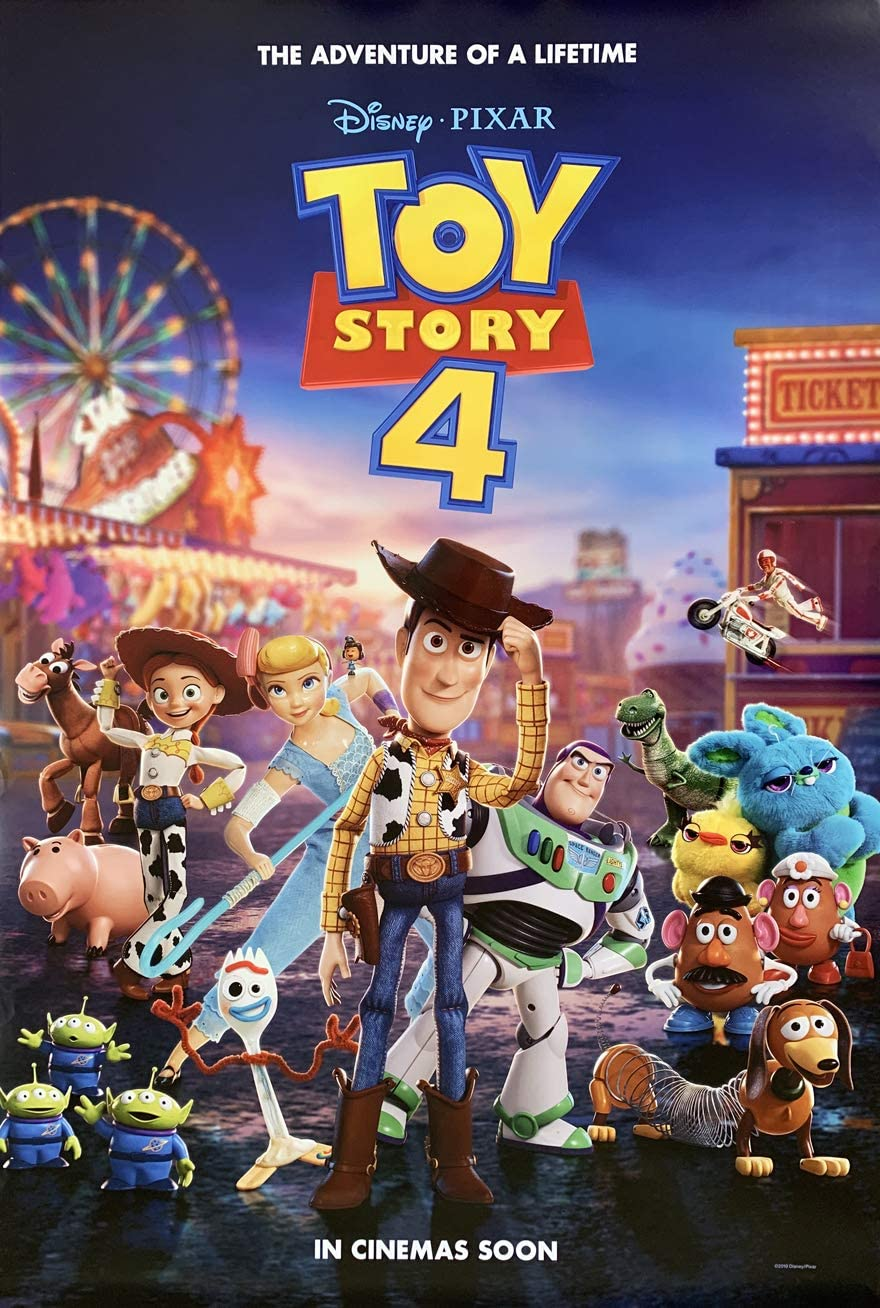 Woody now belongs to a new child Bonnie. But Bonnie adds a new toy called forkie who joins the Woody gang. However, as new toys are added Bonnie forgets her older toys. 
Box Office: $1,073,394,593
 87. Incredibles 2 (2018)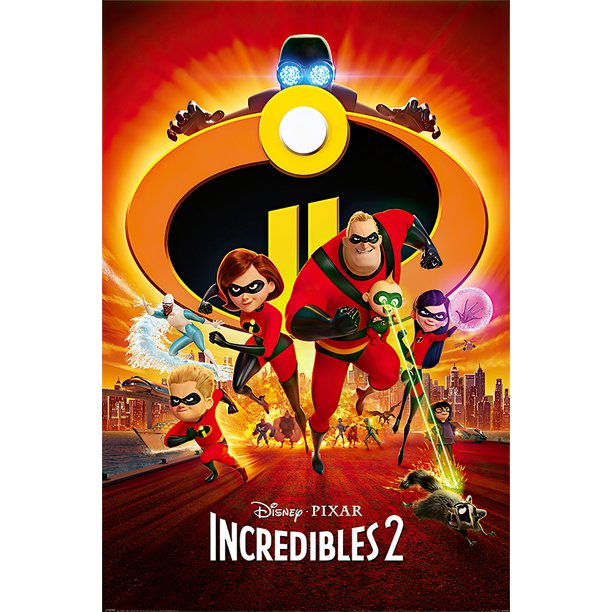 It's now Bob Parr's wife Helen's (Elastigirl) turn to save the world. Bob manages their house to support his wife. 
Running Time: 118 minutes
Box Office: $1,243,089,244
88. Ralph Breaks the Internet (2018)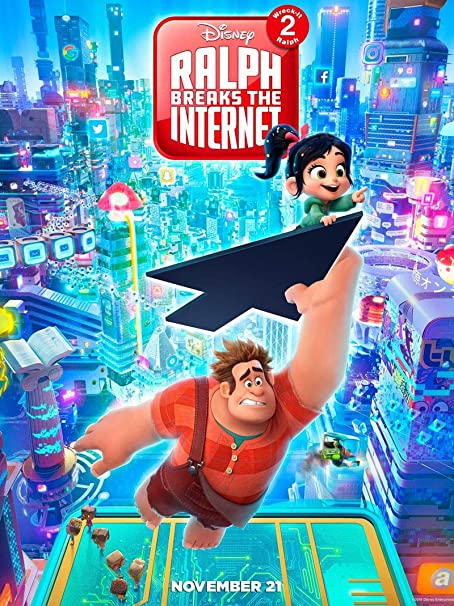 Ralph and Vanellope venture into a new adventure after their discovery of a wi-fi router. 
Director: Phil Johnston ; Rich Moore
89. Spider-Man: Into the Spider-Verse(2018)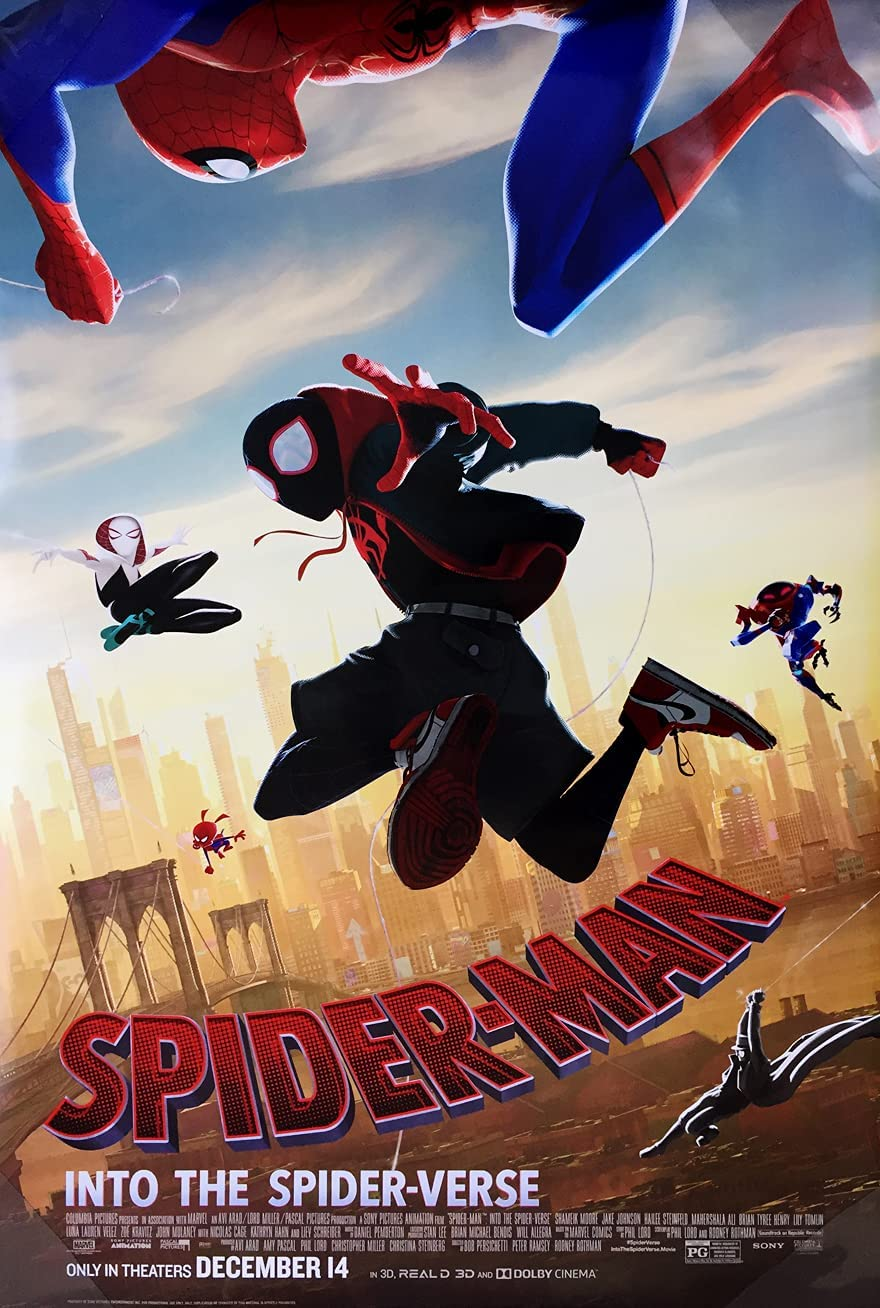 After a spider bites teenager Miles, he becomes the new spiderman. He encounters the death of the old spiderman in the hands of Kingpin through his collider. To save the universe from the collider, Miles requires the help of other spider individuals from other dimensions of the universe. 
Director: Bob PersichettiPeter RamseyRodney Rothman
90. Teen Titans Go! To the Movies (2018)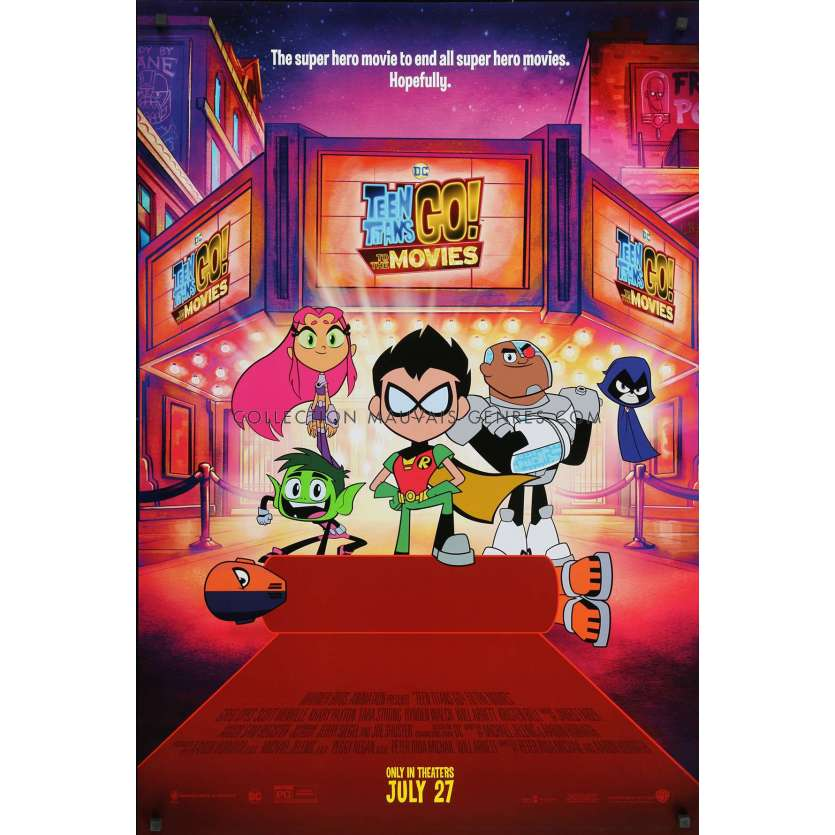 A villain's aim to conquer the world interrupts the dreams of five teenage superheroes who dream to feature in Hollywood. 
Director: Aaron HorvathPeter Rida Michail
91. Coco (2017)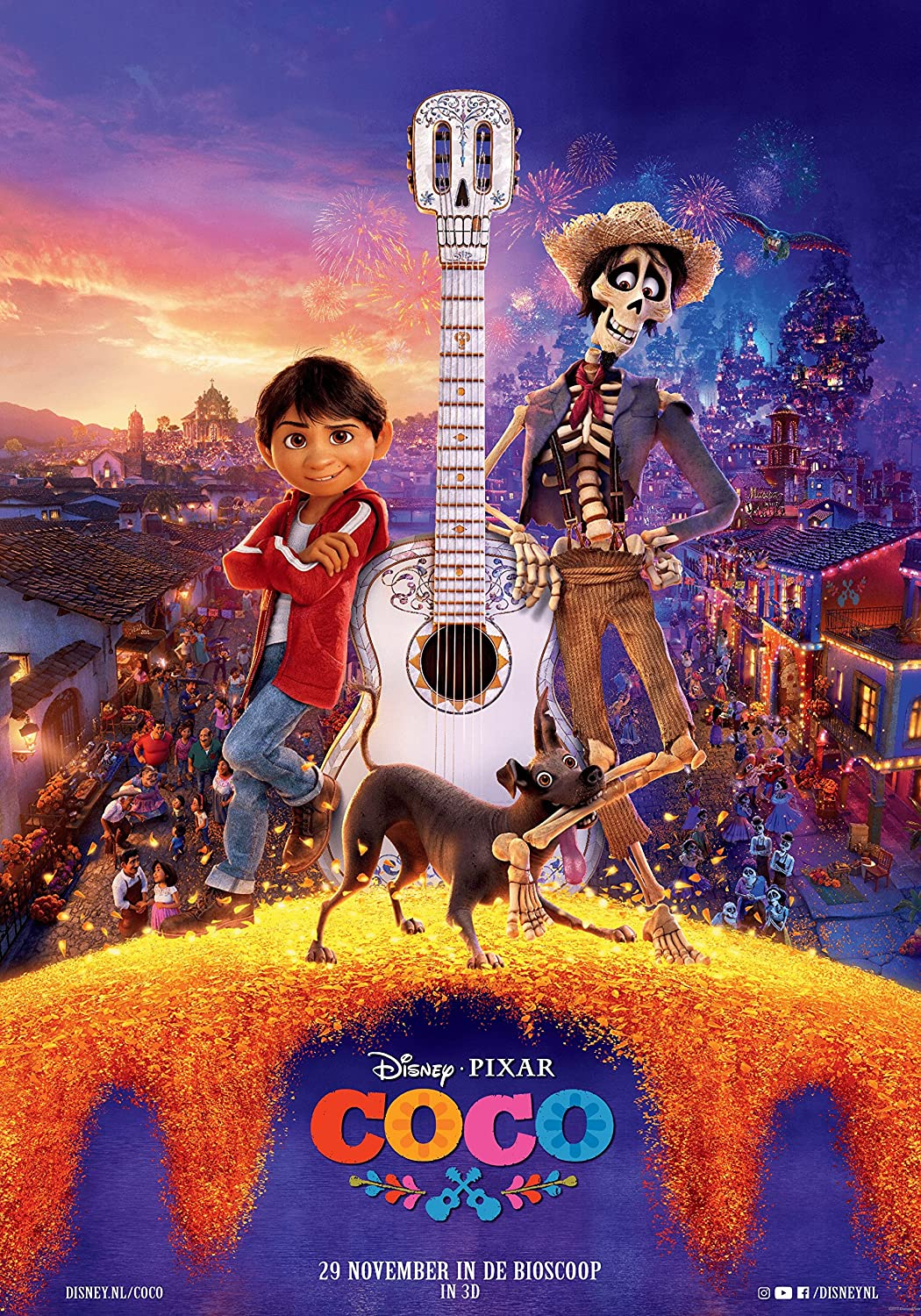 Coco's passion for music restores the stolen legacy of his great-great-grandfather.
Director: Lee Unkrich Adrian Molina
92. My Life as a Zucchini (2017)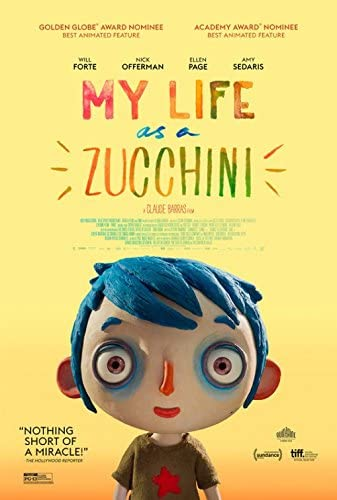 A young boy in the care of a shelter home is bound by love and trust along with his friends. 
93. The Breadwinner (2017)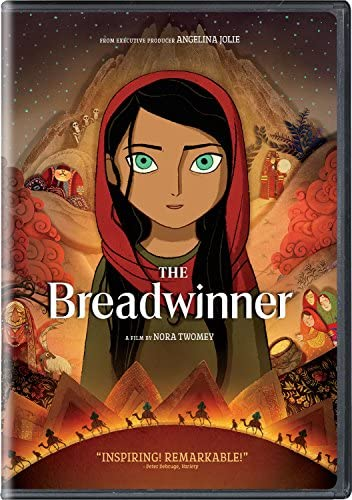 When the Taliban captured Afghanistan, a young girl transformed herself into a male to provide for her family in the absence of her imprisoned father. 
94. The Lego Batman Movie (2017)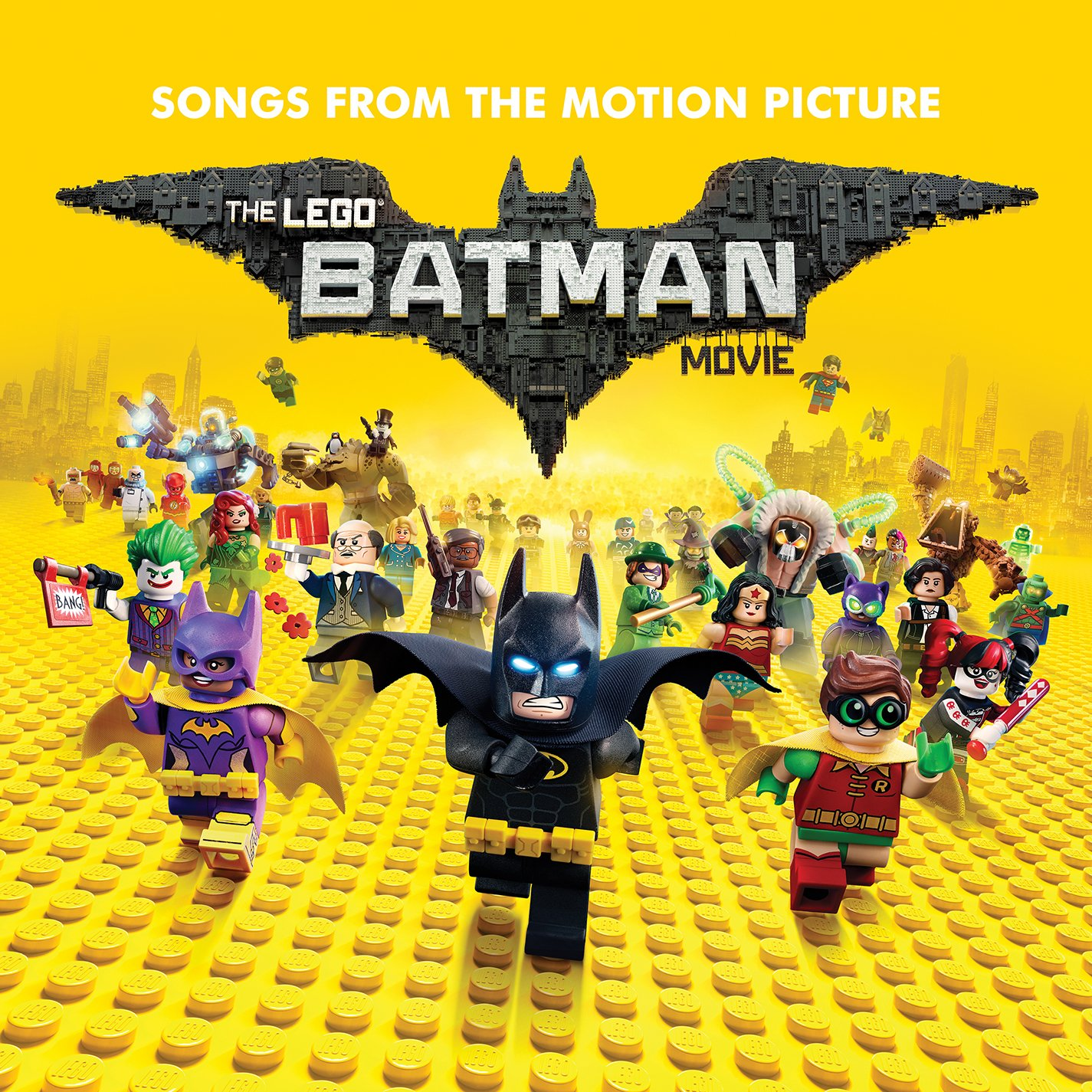 Batman must seek aid from his team to stop the villains from taking over Gotham city.  
95. Moana (2016)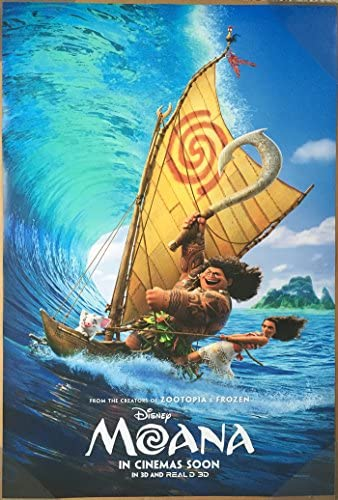 Moana ventures into a fabled island to nullify the terrible curse that reaches her island through the oceans. 
Director: Ron Clements John Musker Don Hall
Streaming Platform: Moana
96. Inside Out(2015)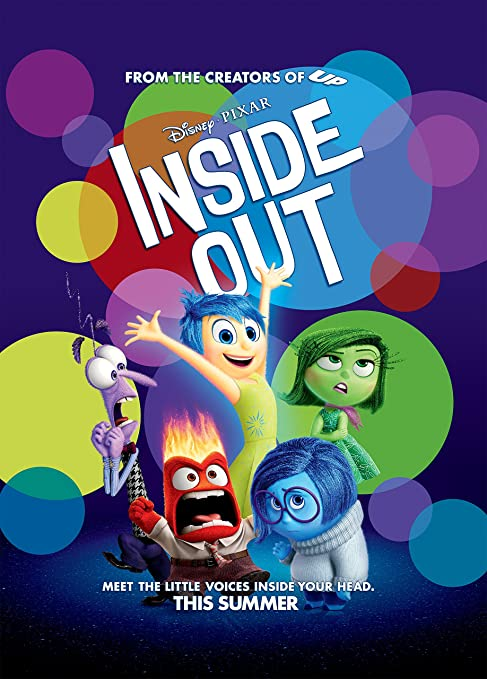 When young Riley shifts to the city from the countryside, her emotions conflict each other while transitioning to a new life. 
Director: Pete Docter Ronnie Del Carmen
97. Shaun the Sheep Movie(2015)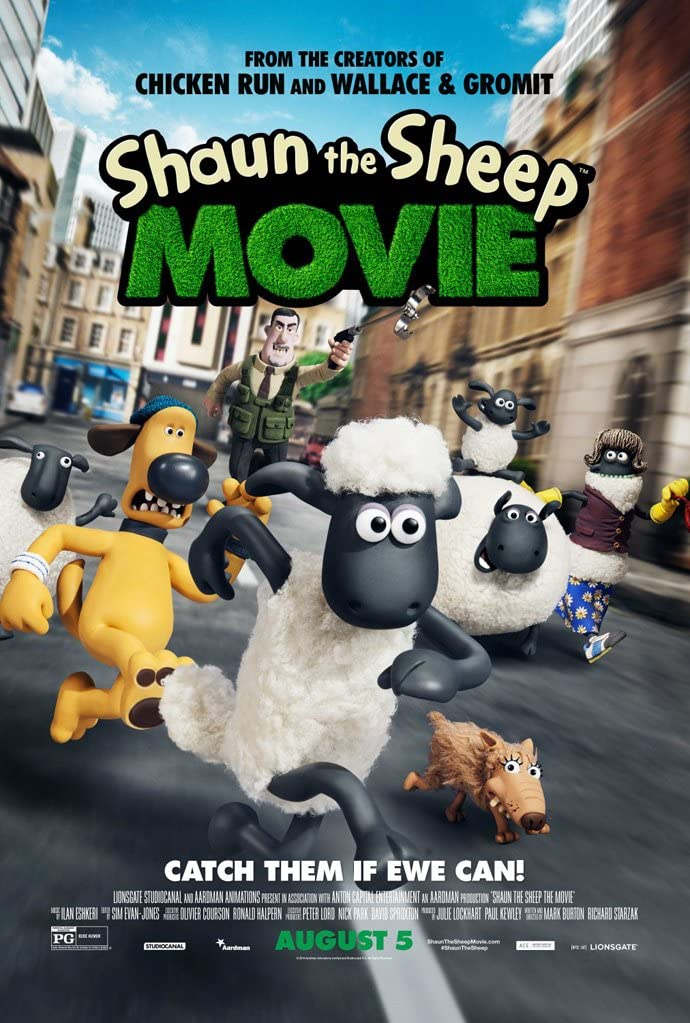 Shaun plans to take his flock and get a day off. However, they are led to the Big city to face some action. 
Director:  

Richard Starzak, Mark Burton
100. The Peanuts Movie (2015)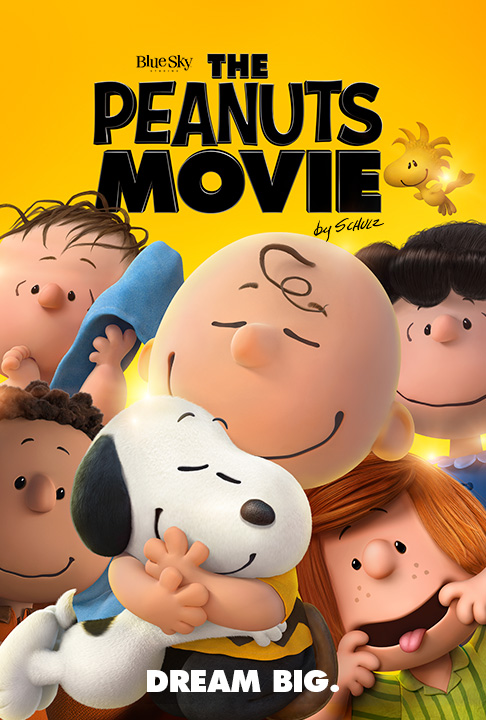 When a new girl ventures into the neighborhood, Charlie is swept off his feet and pursues the girl  while snoopy and his gang are busy preparing to face their enemy, 
10 Big Hero 6 (2014)
Hiro Hamada and his friends form a band of warriors whose goal is to save the city of San Fransokyo. They seek the help of the giant robot Baymax and develop a wonderful bond with him in the process. 
Director: Don Hall , Chris Williams
How to Train Your Dragon 2 (2014) 
Hiccup and toothless bump into an ice cave home to wild dragons and a mysterious dragon rider. They have to face the battle to restore peace. 
Running Time: 102 minutes
Song of the Sea (2014)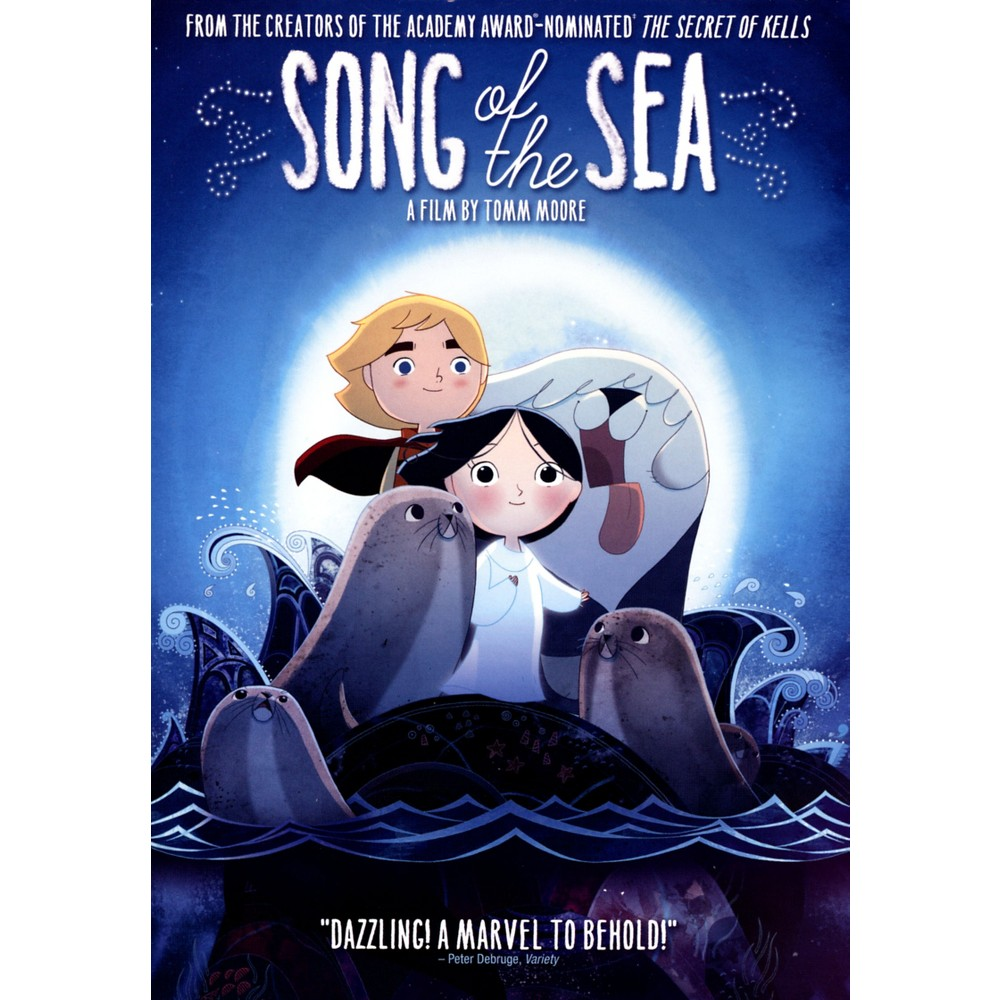 Ben and his little sister Saoirse escape from their house to save the spirits and fairies from the modern world. 
The Lego Movie (2014)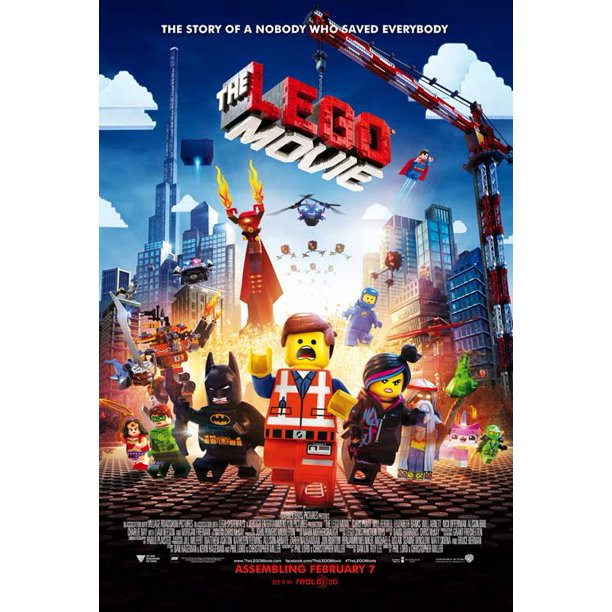 Emmet, a construction worker, is recruited to save the world from the tyrant who is capable of gluing the universe together and halt it. 
Director: Christopher Miller Phil Lord
The Penguins of Madagascar (2014)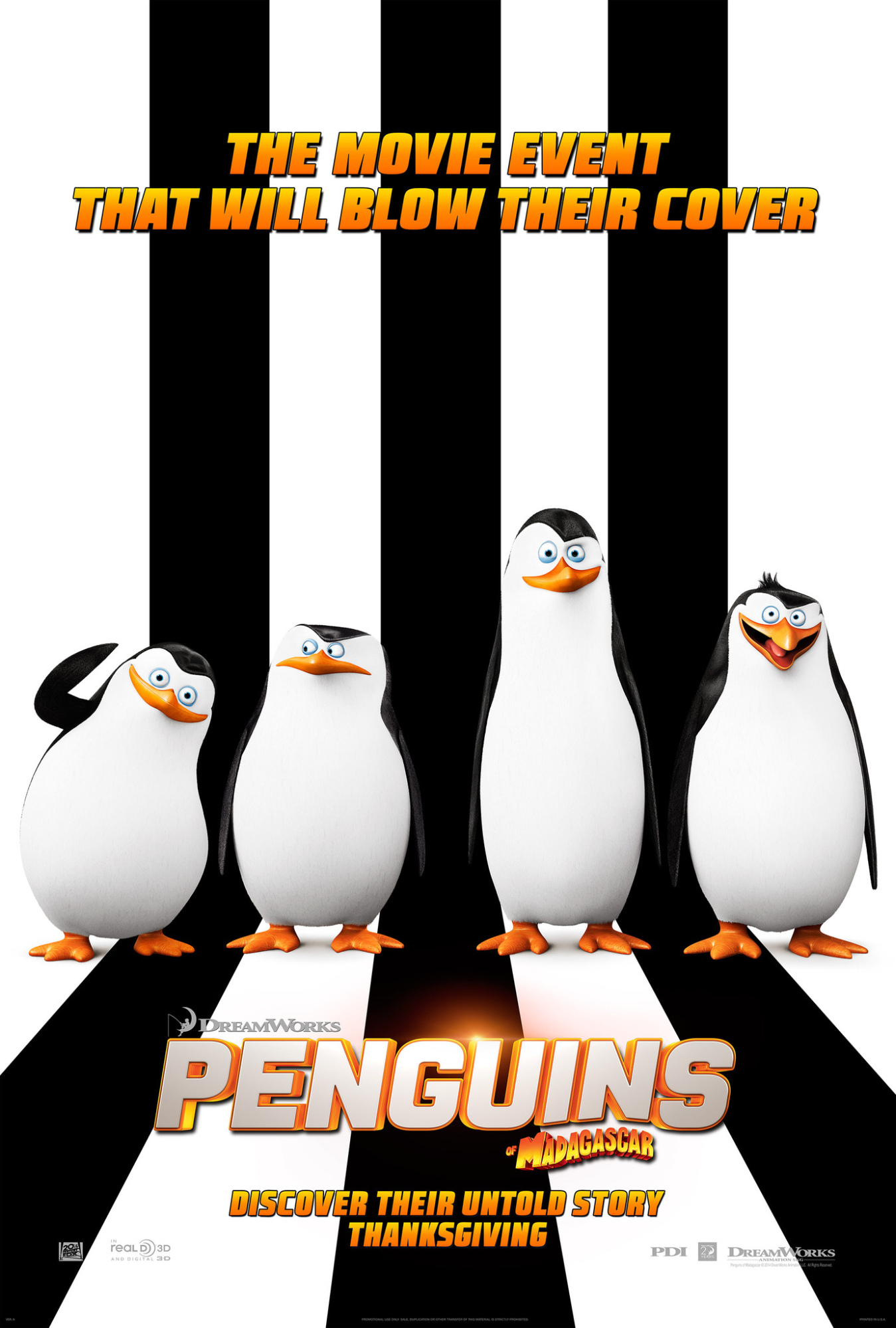 The undercover organization 'The Northwind' appoints  four penguin spies Skipper, Kowalski, Rico and Private. They collectively work together to defeat the vicious Dr. Octavius Brine who plots to destroy the world.
Director: Eric Darnell Simon J. Smith
Frozen (2013)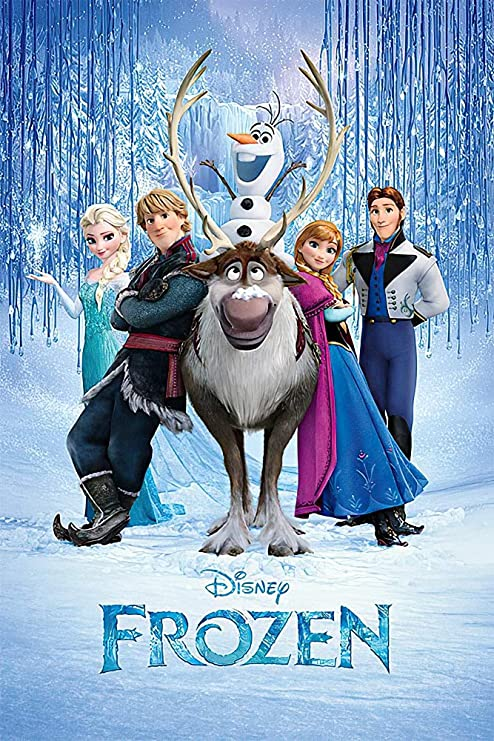 Queen Elsa's accidental curse traps the kingdom in eternal winter when her sister Anna together with a mountain man, his playful reindeer, and a snowman try to restore normalcy. 
Director: Chris Buck ; Jennifer Lee
Running Time: 102 minutes
Box Office: $1,281,508,100
Madagascar 3: Europe's Most Wanted (2012)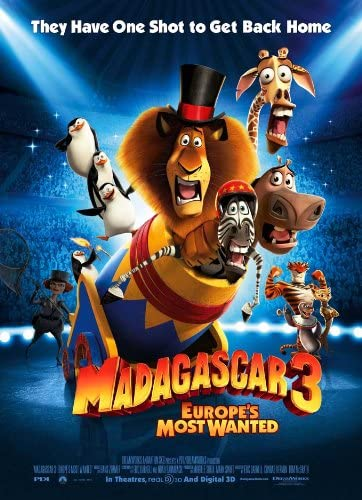 The Madagascar animals want to return to New York. However, for this they have to be part of the European Circus and safeguard themselves from the psychotic animal control officer. 
Director: Eric Darnell,Tom McGrath,Conrad Vernon
Paranorman (2012)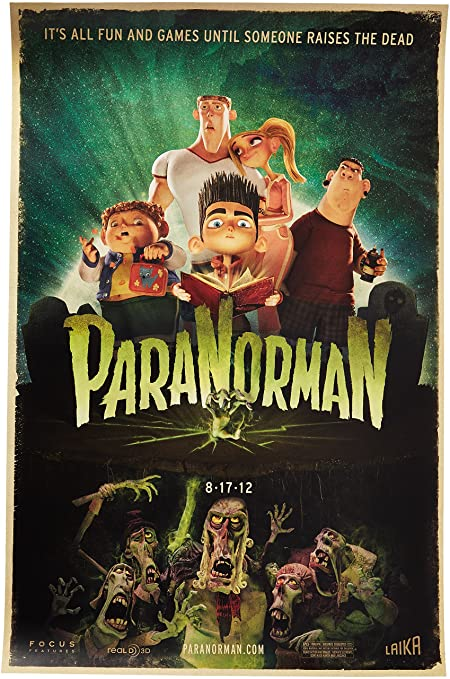 A misinterpreted boy who knows how to communicate with the dead faces an army of ghosts and zombies to save his town from an age-old curse. 
Director: Chris Butler; Sam Fell
Rise of the Guardians (2012)
The immortal guardians team up together to fight the malicious spirit who is determined to destroy the innocent beliefs of children. 
The Lorax (2012)
A 12-year-old boy must discover a charming creature named Lorax to win his dream girl's heart.  
Director: Chris RenaudKyle Balda
Wreck-it Ralph (2012)
An arcade video game villain goes through every generation of video games to become a hero.
Arthur Christmas (2011)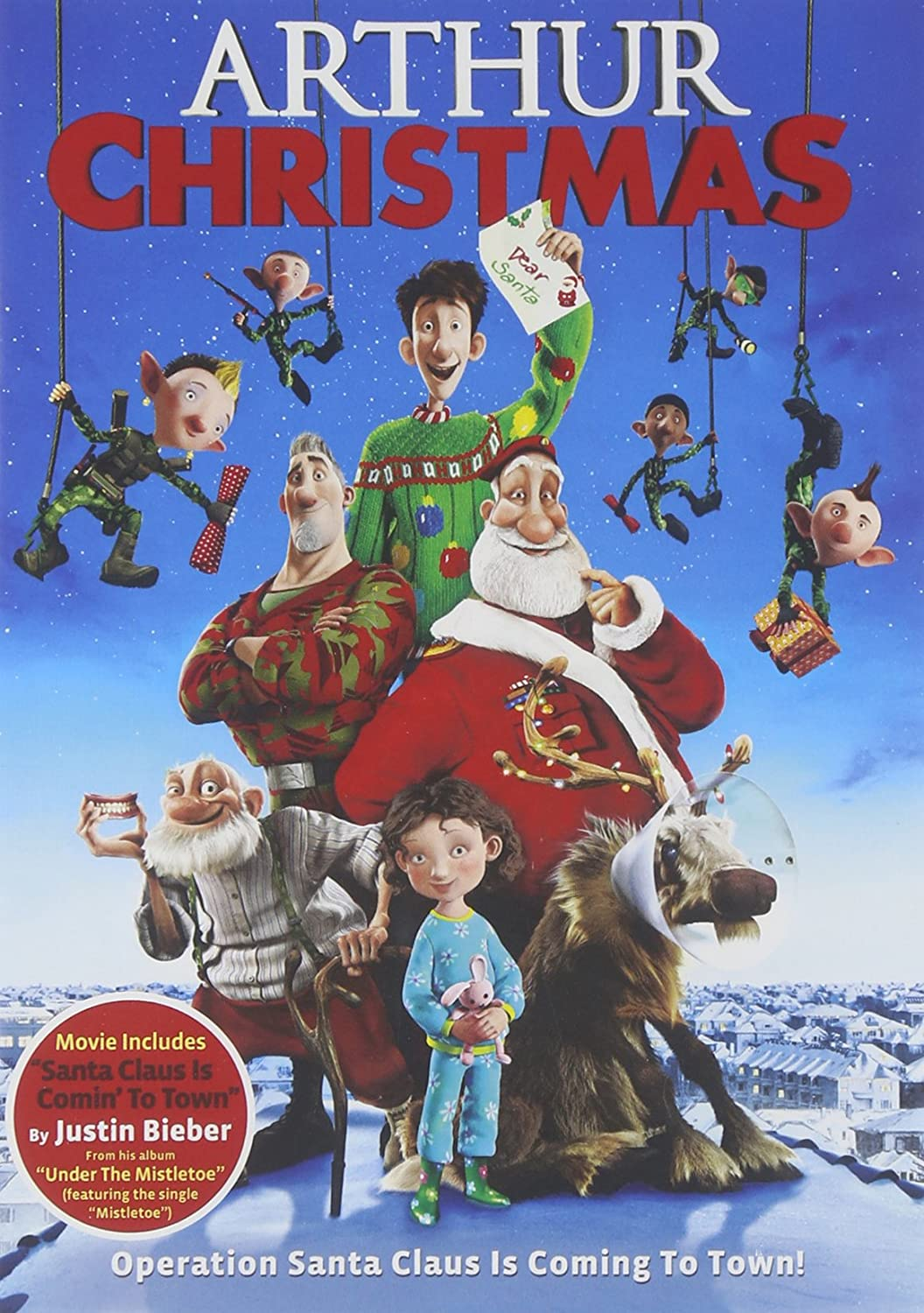 Believed to be Santa's clumsy son, Arthur sets on a magical mission to deliver a missed present to a young girl. 
Director: Barry Cook ; Sarah Smith
Genre: Animation, Adventure, Comedy
Rango (2011)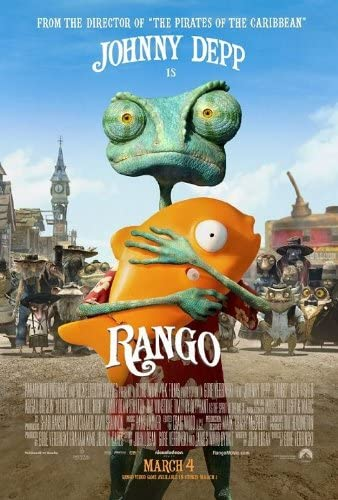 A pet chameleon winds up from the desert accidentally and becomes the sheriff of a town. 
Running Time: 107 minutes
Despicable Me (2010)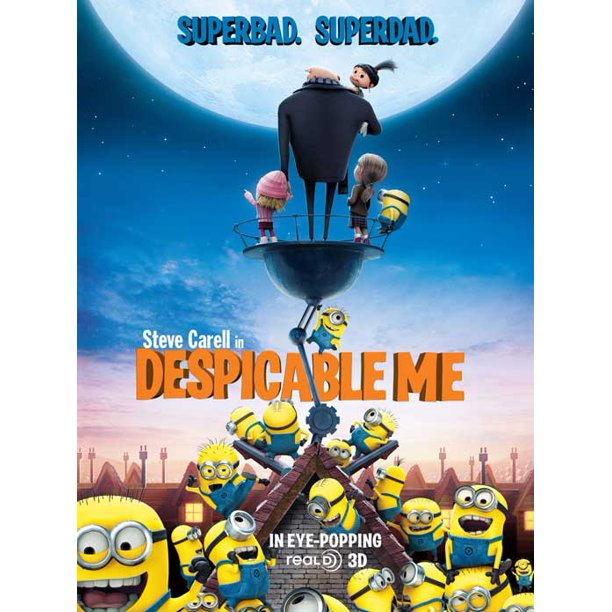 Gru, who delights in doing wicked activities, has planned to steal the moon. However, he faces the greatest challenge while on his malicious mission- meeting the three little girls who admire him as their dad. 
Director: Pierre Coffin Chris Renaud
How to Train Your Dragon (2010)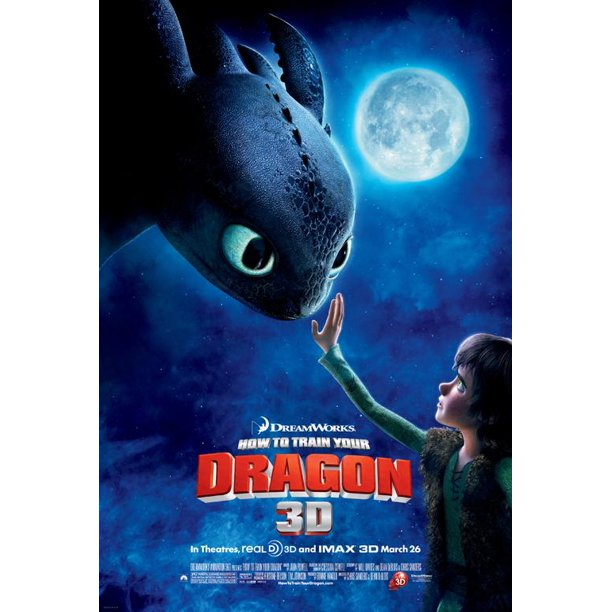 When Viking is all set to hunt dragons, he gets a chance to unlearn his wish after he befriends a dragon himself. 
Director: Dean DeBlois Chris Sanders
Tangled (2010)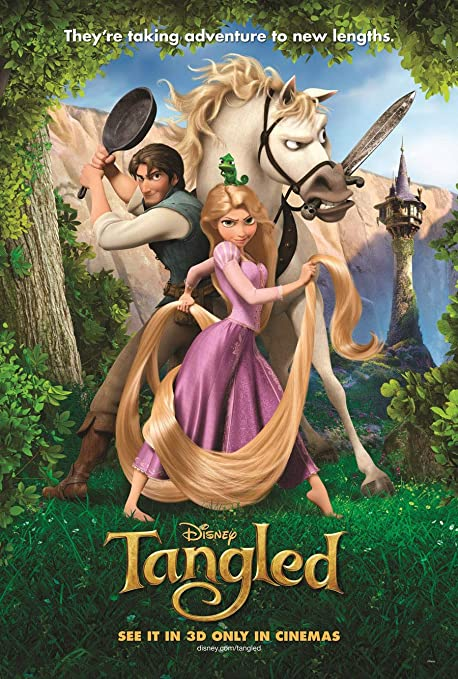 The gorgeous princess Rapunzel has finally emerged from the tower and is now ready for her curiosity about the world outside to be quenched along with a runaway thief who stumbled upon her. 
Director: Nathan GrenoByron Howard
Toy Story 3 (2010)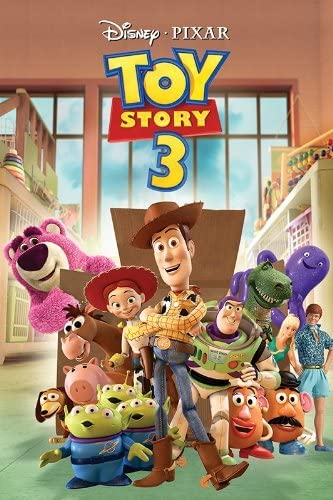 Woody takes up the mission to convince the other toys that they were accidentally delivered to the day-care center instead of the attic. 
Coraline (2009)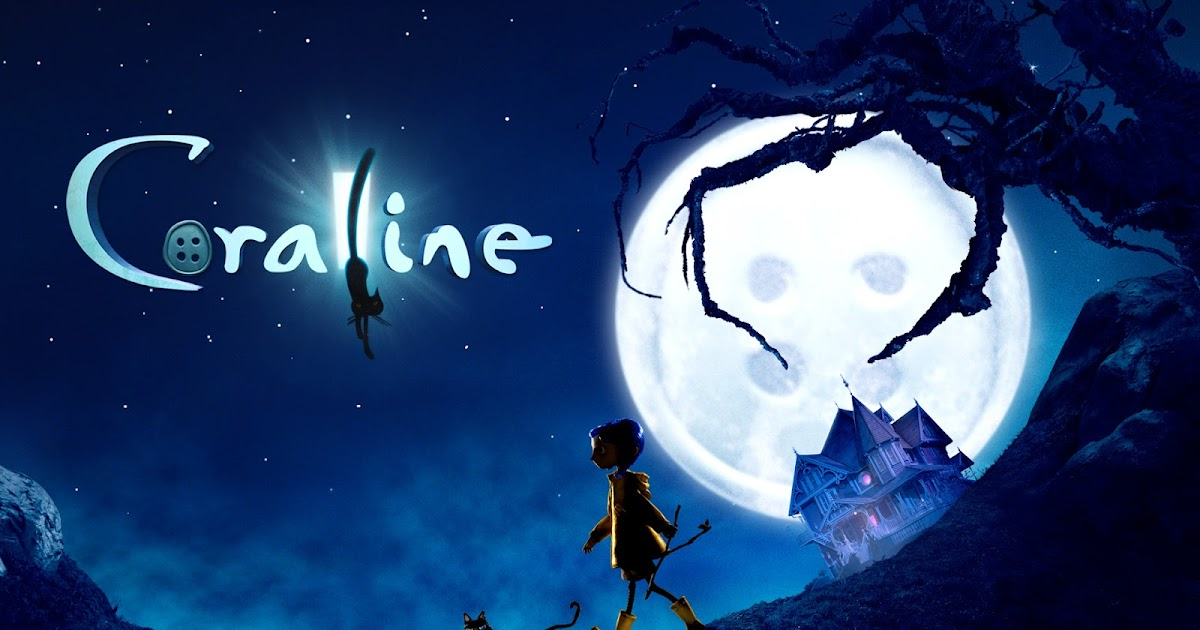 When Coraline explores her newly moved-in home, she encounters a secret door which leads her into a parallel world where danger awaits her and her parents. 
Fantastic Mr. Fox (2009)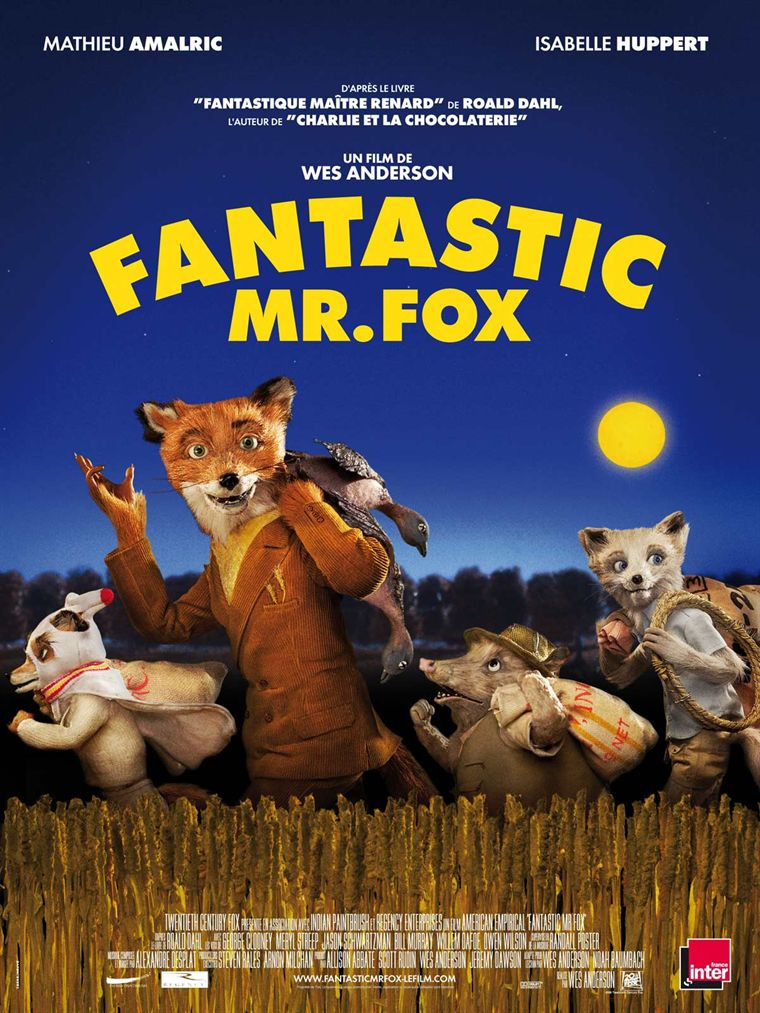 Mr.Fox's stealthy behavior leads him and his family into trouble after he encounters three mean farmers.  
Ponyo (2008)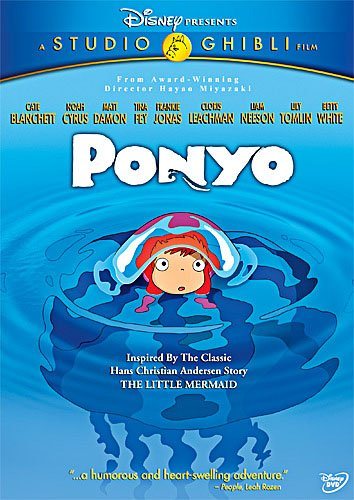 When Ponyo, a little mermaid, falls in love with a five year old boy, she longs to transform into a human being. 
Up (2009)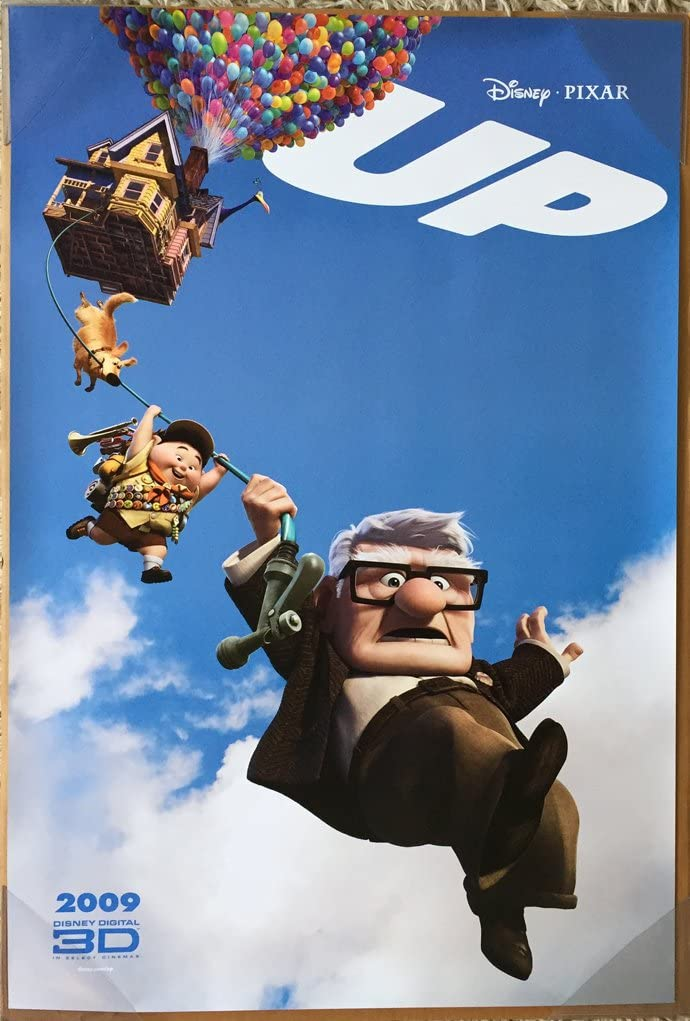 When 78-year-old Carl Fredricksen plans to fly away to South American wilderness in his house with balloons. However,to his dismay he brings along a young stowaway to the trip. 
Director: Pete Docter ; Bob Peterson
Kung Fu Panda (2008)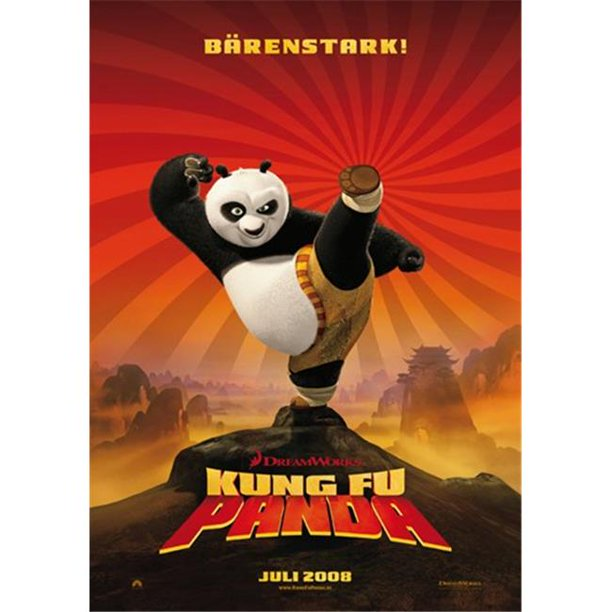 A plump panda is destined to become a Kungfu warrior after being appointed to protect the valley of Peace. However, his arch-enemy is on his way to challenge his ability. 
Director: Mark Osborne, John Stevenson
Madagascar: Escape 2 Africa (2008)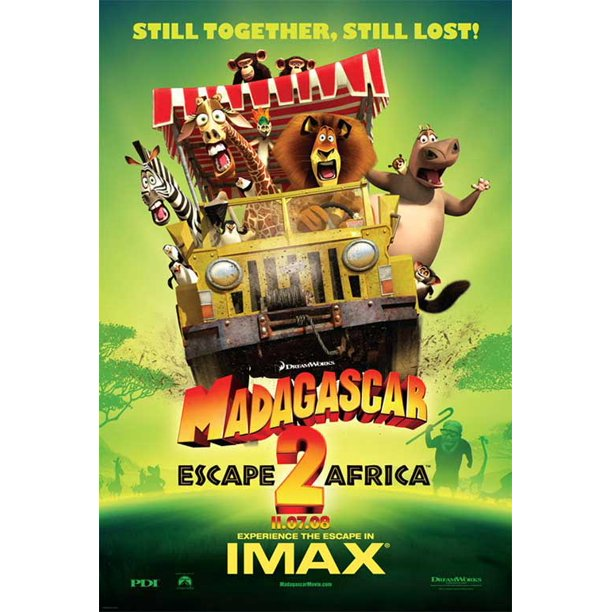 While flying back to New York city, the madagascar animals accidentally land at an African reserve to meet other animals. However, it's a good chance for Alex, the lion, to rediscover his heritage as a lion. 
Director: Eric Darnell; Tom McGrath
WALL-E (2008)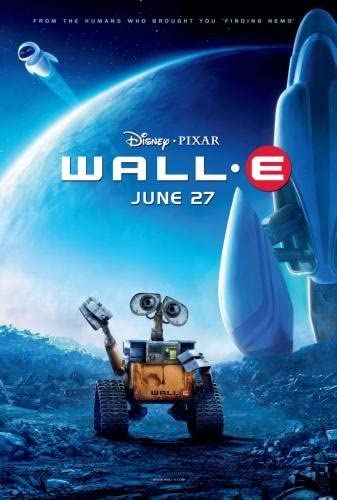 A waste collecting robot that cleans the Earth journeys into space to decide human existence. 
Enchanted (2007)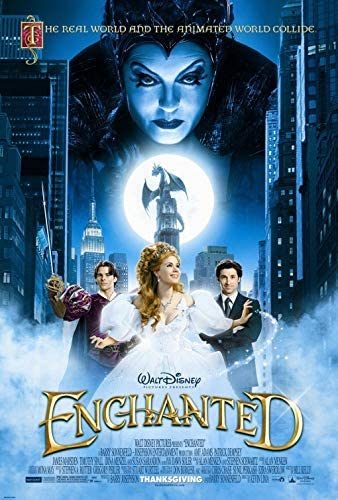 A wicked Queen sends a to-be-wed maid to New York city where she falls in love with a handsome lawyer.
Ratatouille (2007)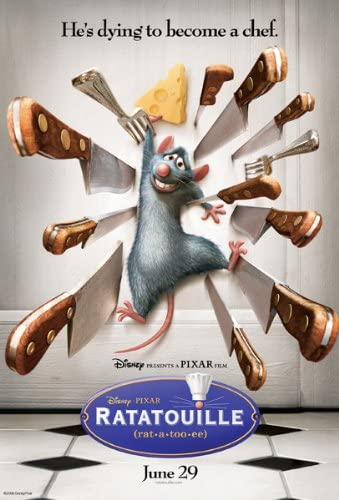 A rat's dream to become a chef is realized with the help of a young man who works at a French restaurant. 
Director: Brad Bird Jan Pinkava
Monster House (2006)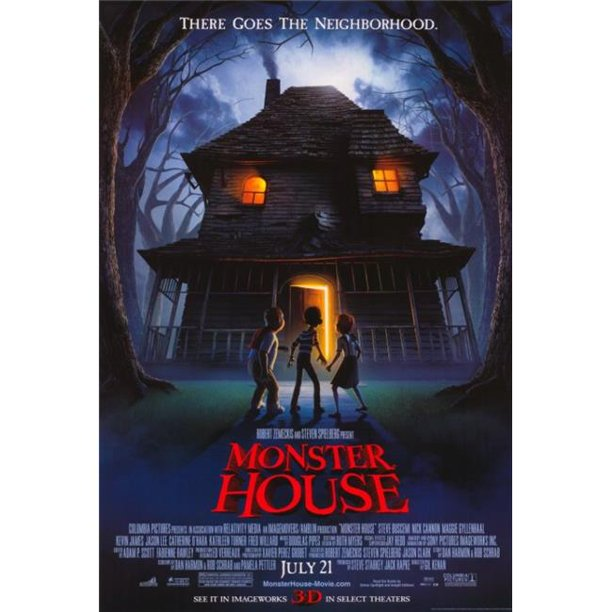 Three teens together venture into a neighbor's house and have a paranormal experience.It is later they discover that the house is a living and  evil monster who craves for people.  
Duma (2005)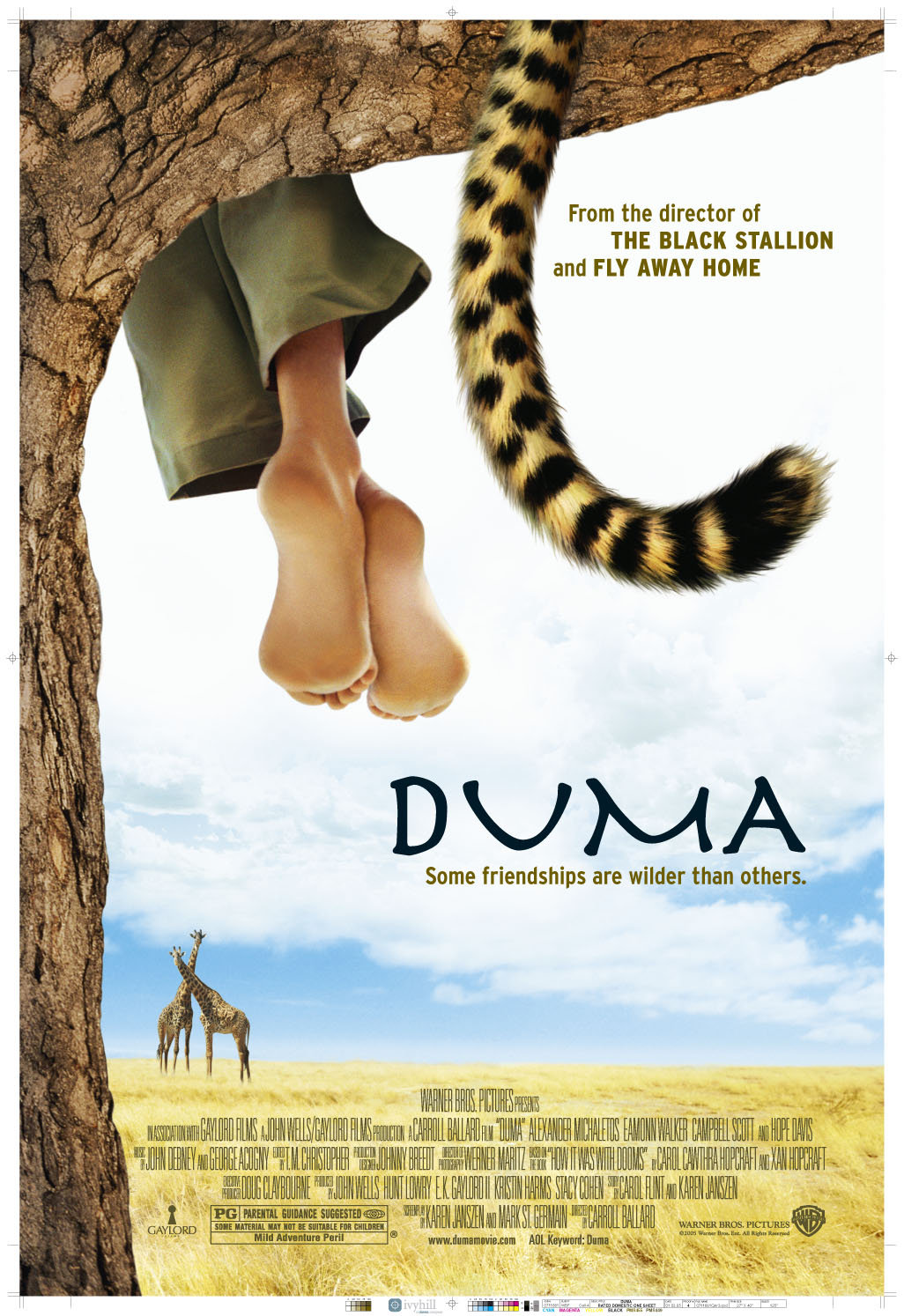 An orphaned cheetah bonds with a 12-year-old who raises him from a cub only to leave back into the wild.
Director: Carroll Ballard
Wallace & Gromit: The Curse of the Were-Rabbit (2005)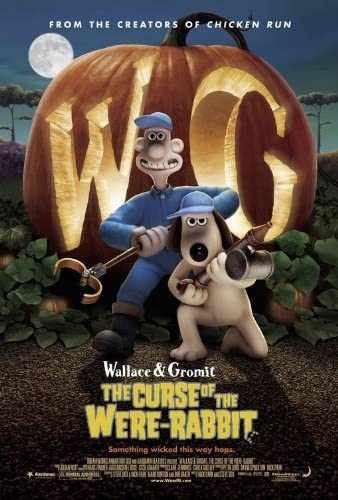 Professor Wallace's village hosts an annual Giant vegetable festival. However, while the competition is nearing this year, a mysterious giant sabotages the garden vegetables. Hence, Professor Wallace, along with his dog Gromit, is on a mission to stop this beast. 
Director: Steve BoxNick Park
Howl's Moving Castle (2004)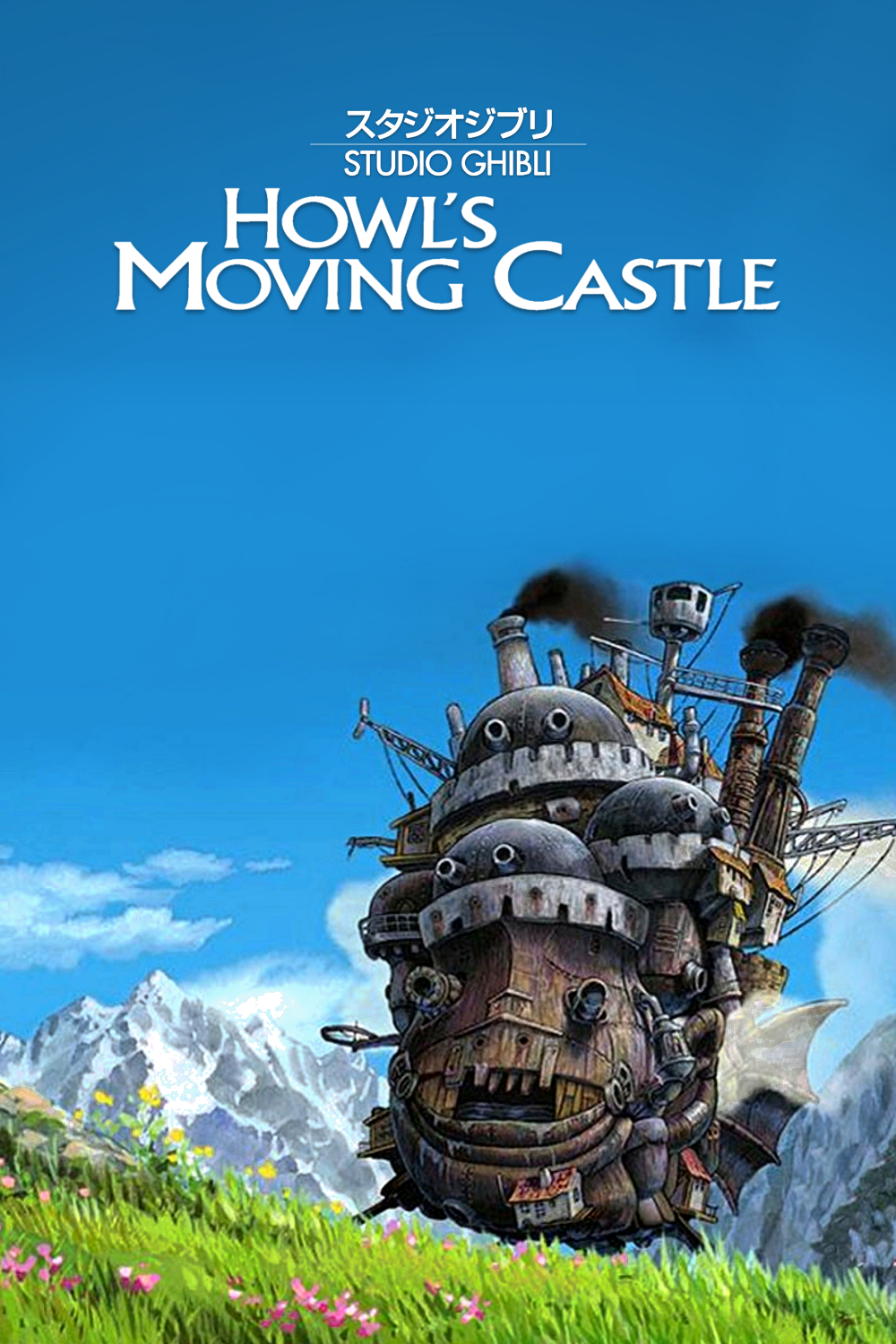 A wicked witch curses teenager Sophie, transforming her into an old woman. She must rely on a young wizard to break the spell. 
Shrek 2 (2004)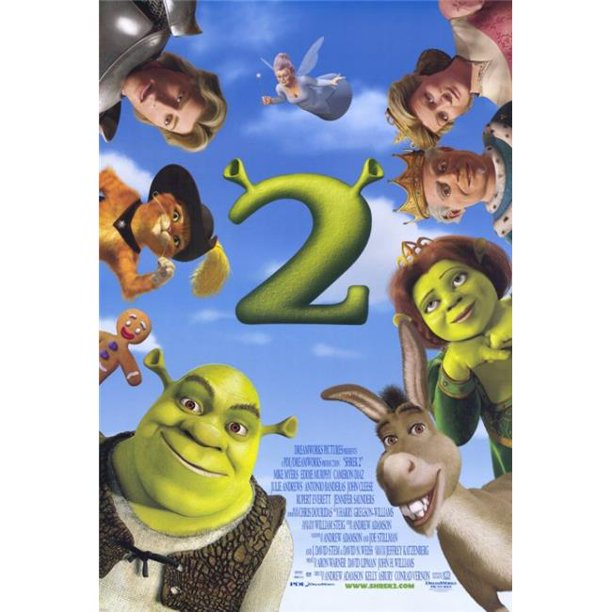 The Kingdom of Far Far Away land invites Fiona and Shrek for their King and Queen's marriage celebration. However, once there, Fiona and Shrek experience some queer happenings. 
Director: Andrew AdamsonKelly AsburyConrad Vernon
The Incredibles (2004)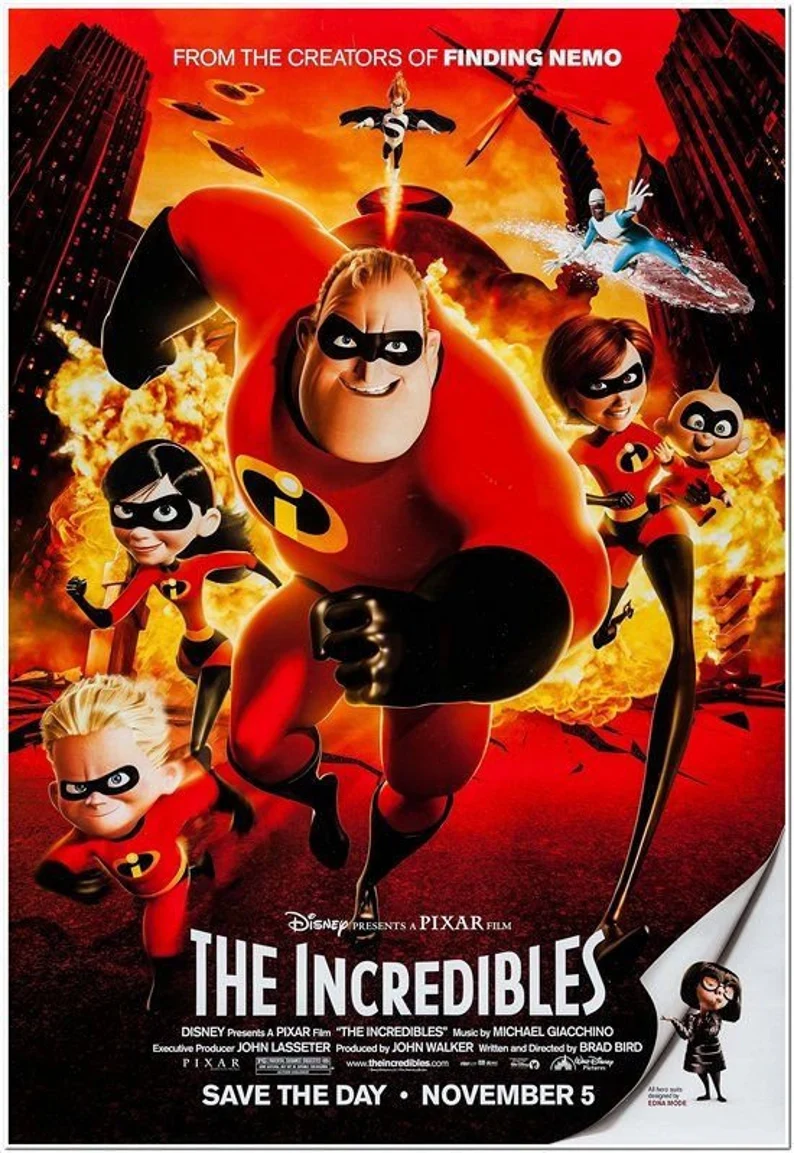 The famous superhero Bob Parr, when resorted to living a quiet civilian life, gets back to action after being summoned. 
Finding Nemo (2003)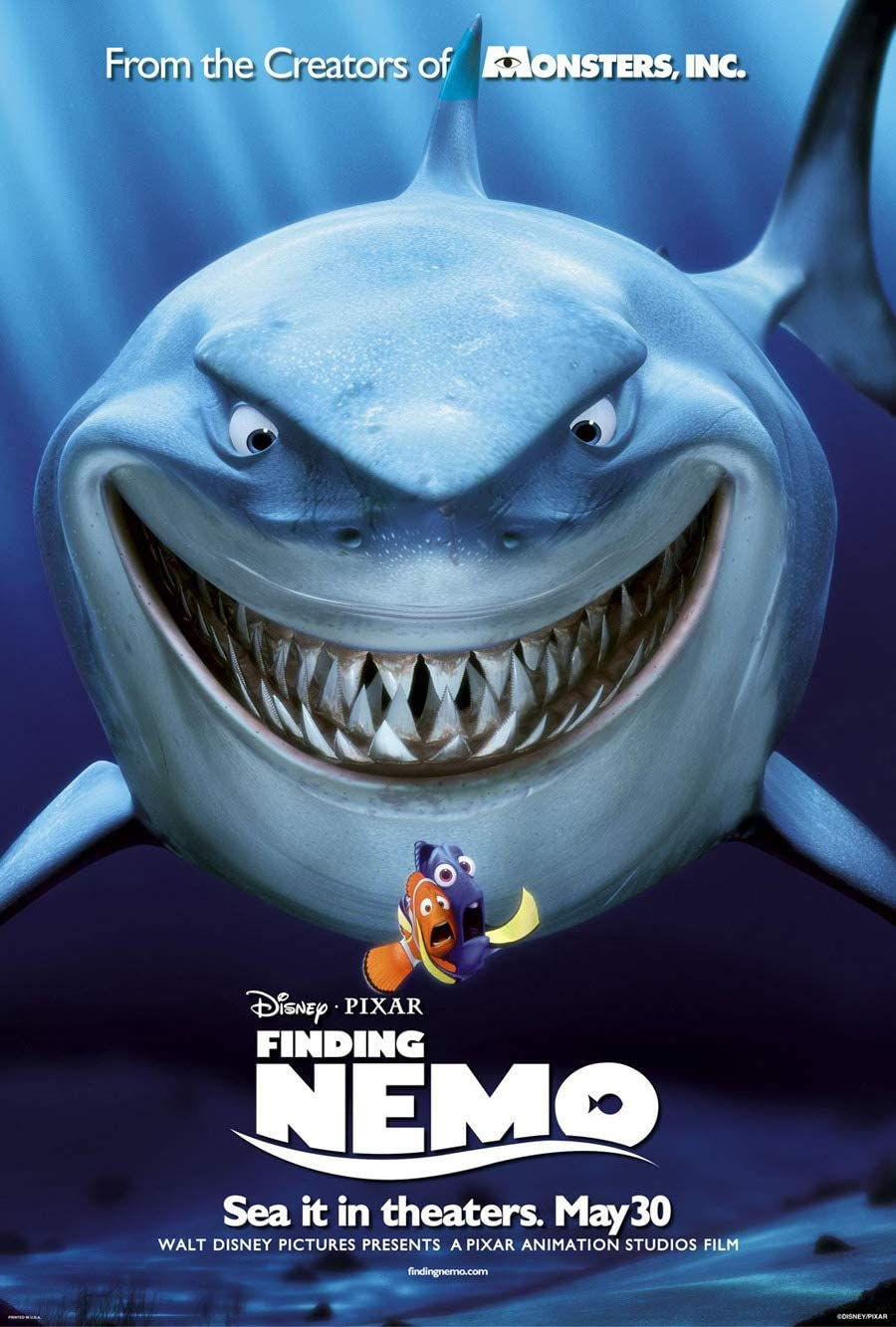 When a young and naughty fish is captured to occupy a dentist's aquarium, his timid parent takes on the mission to track him.
Director: Andrew Stanton and Lee Unkrich
Running Time: 100 minutes
Lilo and Stitch (2002)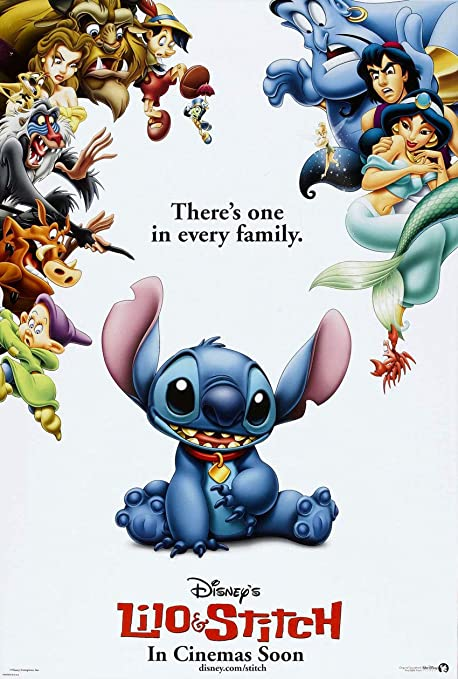 A young and innocent girl adopts a dog named Stitch without any knowledge of its origin. 
Director: Dean DeBlois Chris Sanders
Spirited Away (2002)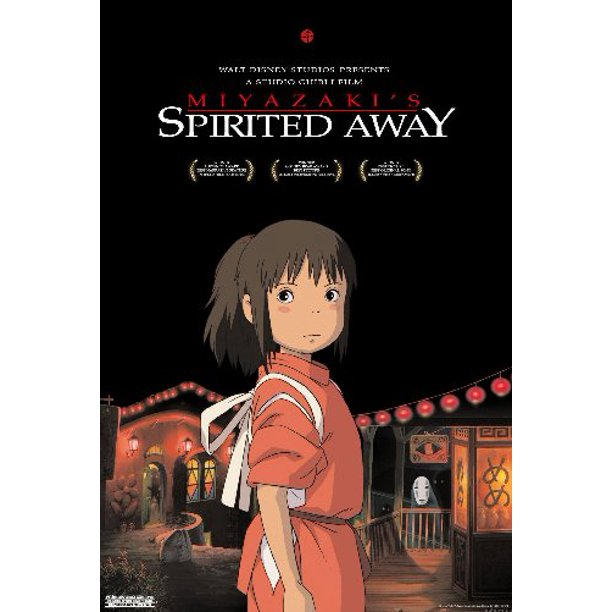 Once her family moves to the suburbs, a young girl wanders into a magical world under the rule of a witch who transforms humans to animals. 
Monsters, Inc. (2001)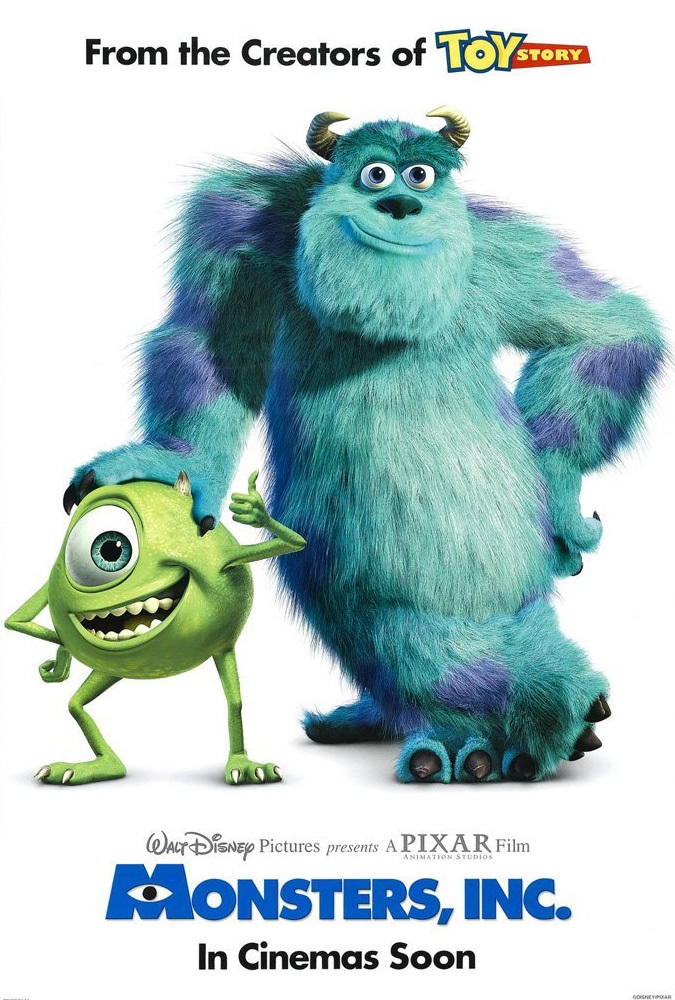 When monsters were meant to scare the children to power their city, Sulley and Mike help a little girl return home as she steps into Monstropolis. 
Director: Pete Docter David Silverman Lee Unkrich
Shrek (2001)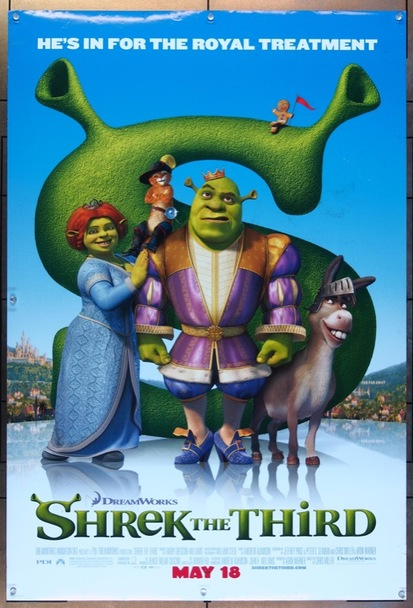 A mean lord tries to rescue the princess from a fire-breathing dragon to reclaim his land. 
Director: Andrew Adamson Vicky Jenson
Chicken Run (2000)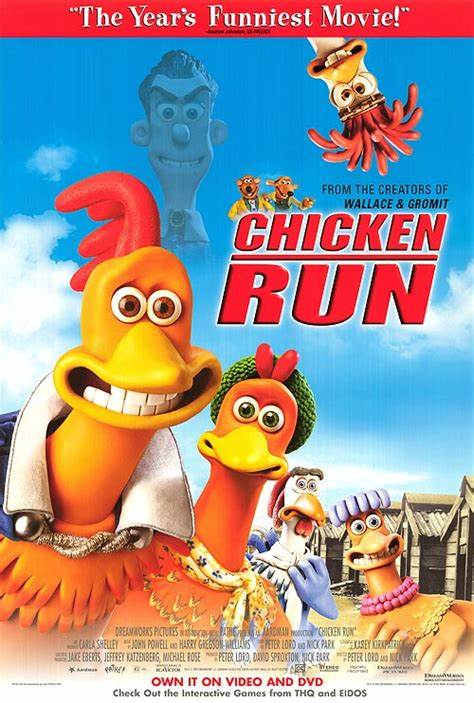 Chicken run unfolds the life of Ginger, Bunty, Babs, and Fowler chicken who are held on the farm. If they don't produce eggs, they will have to die at the hands of their cruel farm owners Mr. and Ms. Tweedy. Unfortunately, their plan for escapade has never been successful despite trying several times. However, when Rocky, the rooster, lands on the farm, they discover that learning to fly is the only way to escape. 
Director: Peter Lord Nick Park
Princess Mononoke (1997)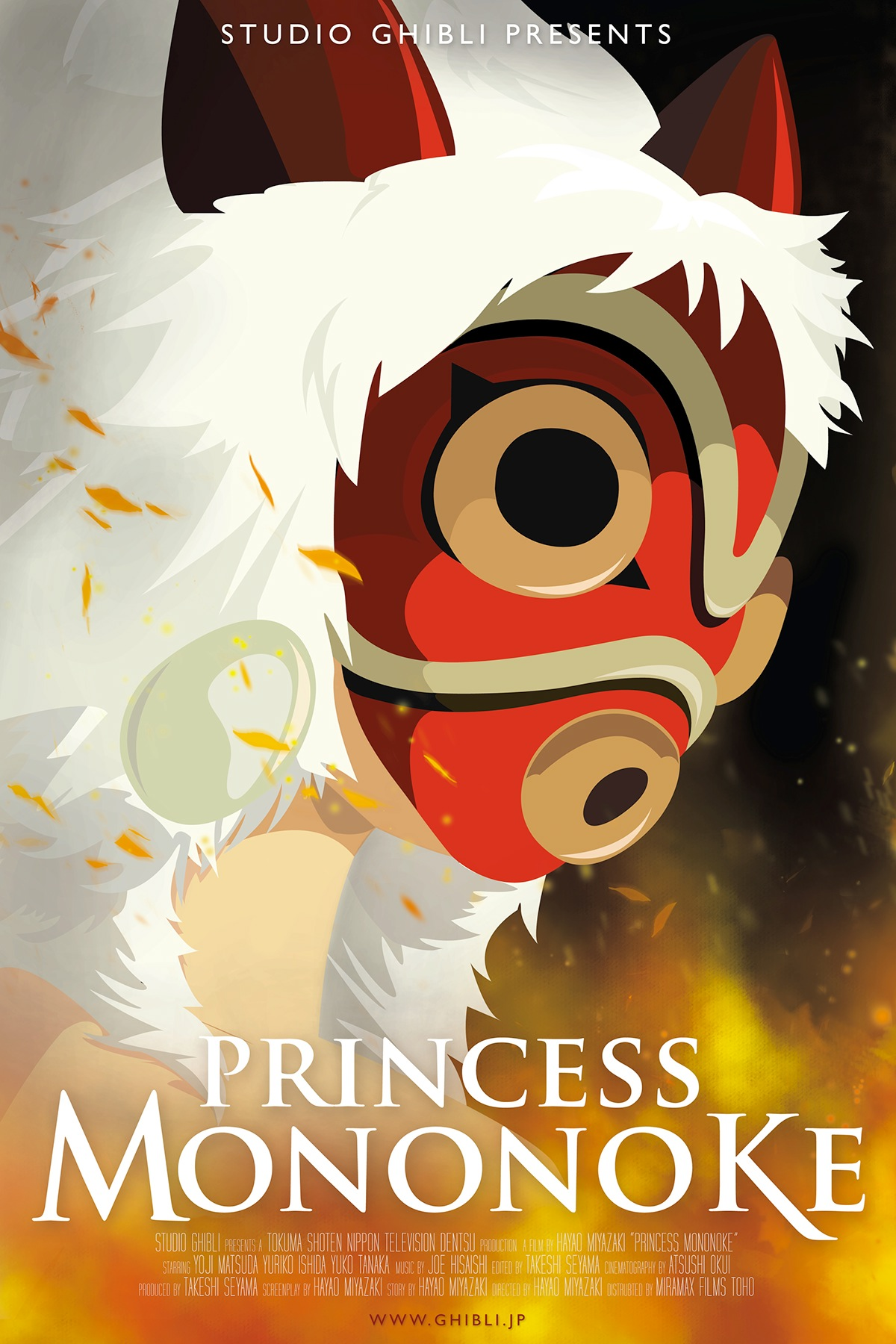 The young Ashitaka, after having found a cure for the Tatarigami's curse, tries to restore the place between Princess Mononoke and the human beings. 
Running Time: 134 minutes
The Iron Giant (1999)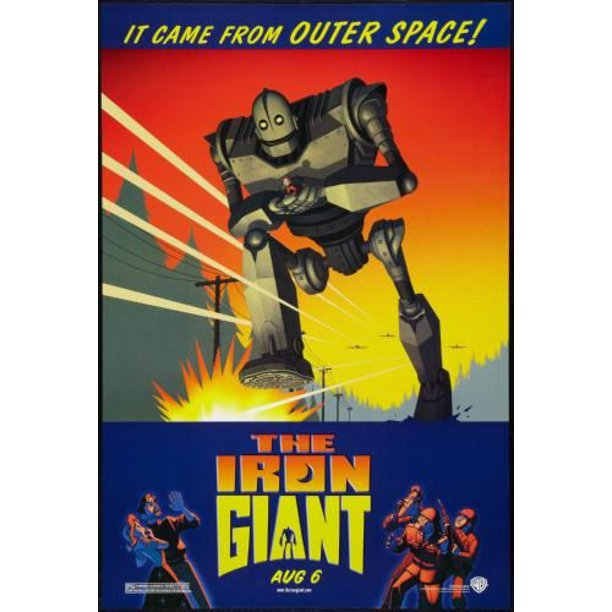 A giant robot lands on Earth from space when a young boy tries to save it from destruction. 
Toy Story 2 (1999)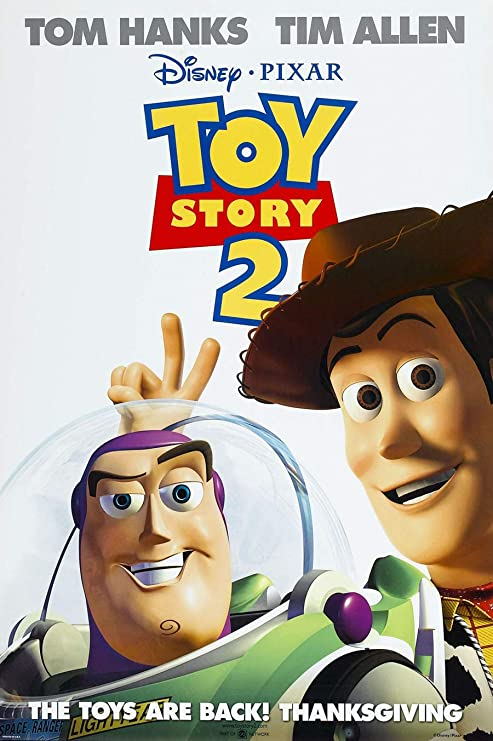 Buzz and his friends are on a mission to save Woody from becoming museum property, after a toy collector steals him. 
Director: John LasseterAsh BrannonLee Unkrich
A BUG'S LIFE ( 1998) 
A colony of ants is in trouble when they lose the food they gathered for the grasshopper. Flik the innovative ant, who is the reason for the colony to suffer, is brought before the tribunal. However, he charts out a plan to save their colony with the help of warrior bugs. But who will find the warrior bugs and will Flik's plan work out ? 
Director: John Lasseter, Andrew Stanton
Genre: Adventure, Animation, Kids & Family, Comedy
James and the Giant Peach (1996)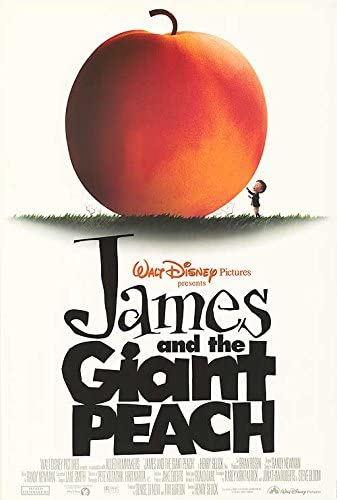 James grows a giant peach when he accidentally spills over some crocodile tongues. However, once he climbs inside it, he embarks on a journey to New York City along with bugs. 
Toy Story (1995)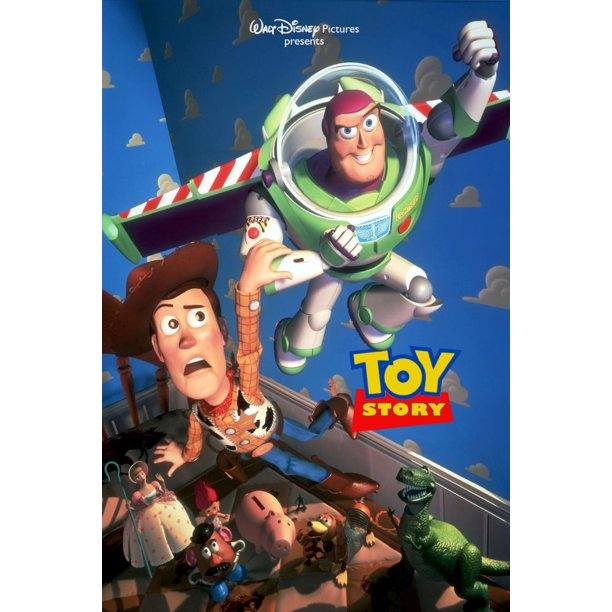 A cowboy doll becomes insecure when a spaceman toy captures the boy's interest. 
The Lion King (1994)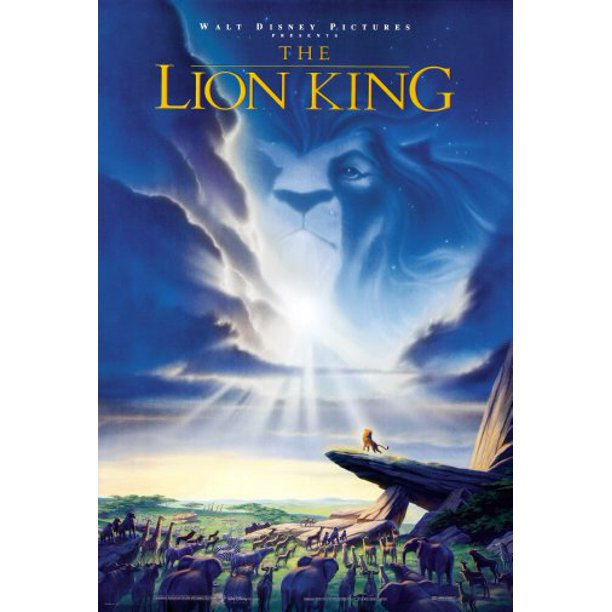 The young prince Simba claims his rightful throne surviving betrayal and tragedy.
Director: Roger Allers Rob Minkoff
Box Office: $1,063,611,805
Beauty and the Beast (1991)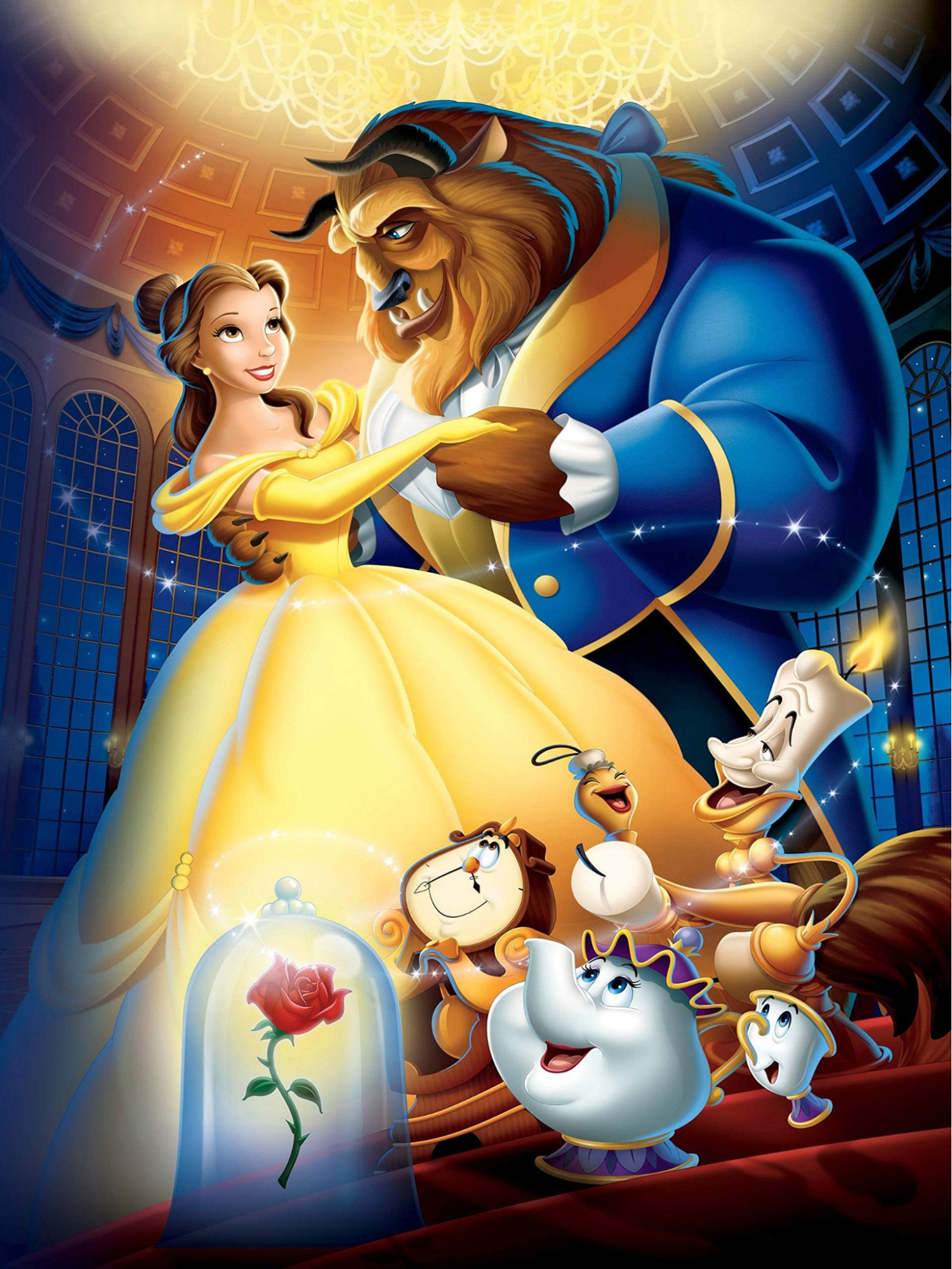 A cursed Prince seeks out a young woman's love to become a human. 
Director: Gary Trousdale Kirk Wise
Kiki's Delivery Service (1989)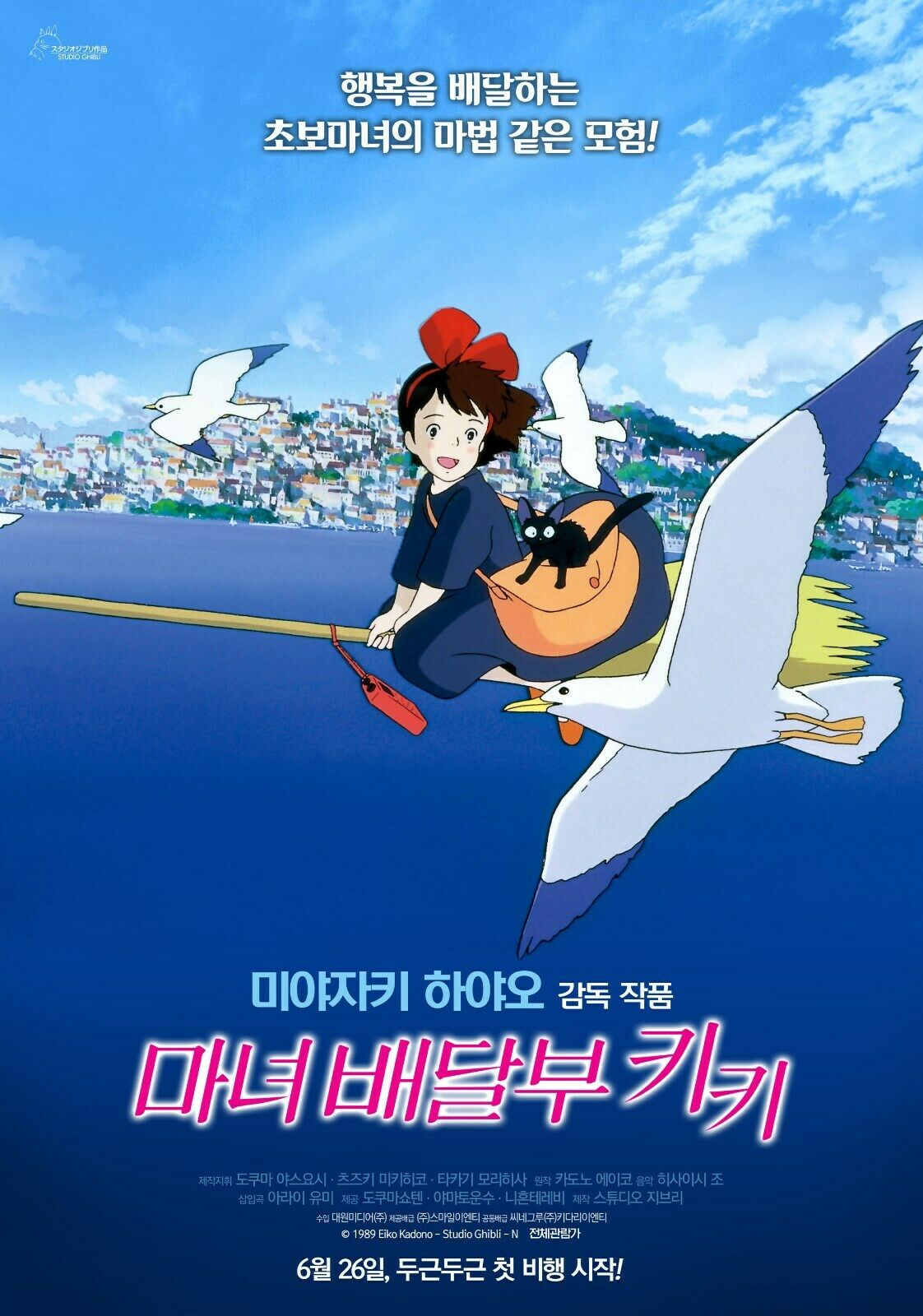 Kiki, a young witch, relocates from her family home to a new community to practice and master her skills. While she practices her craft, she also earns her living running an air delivery service. 
The Little Mermaid (1989)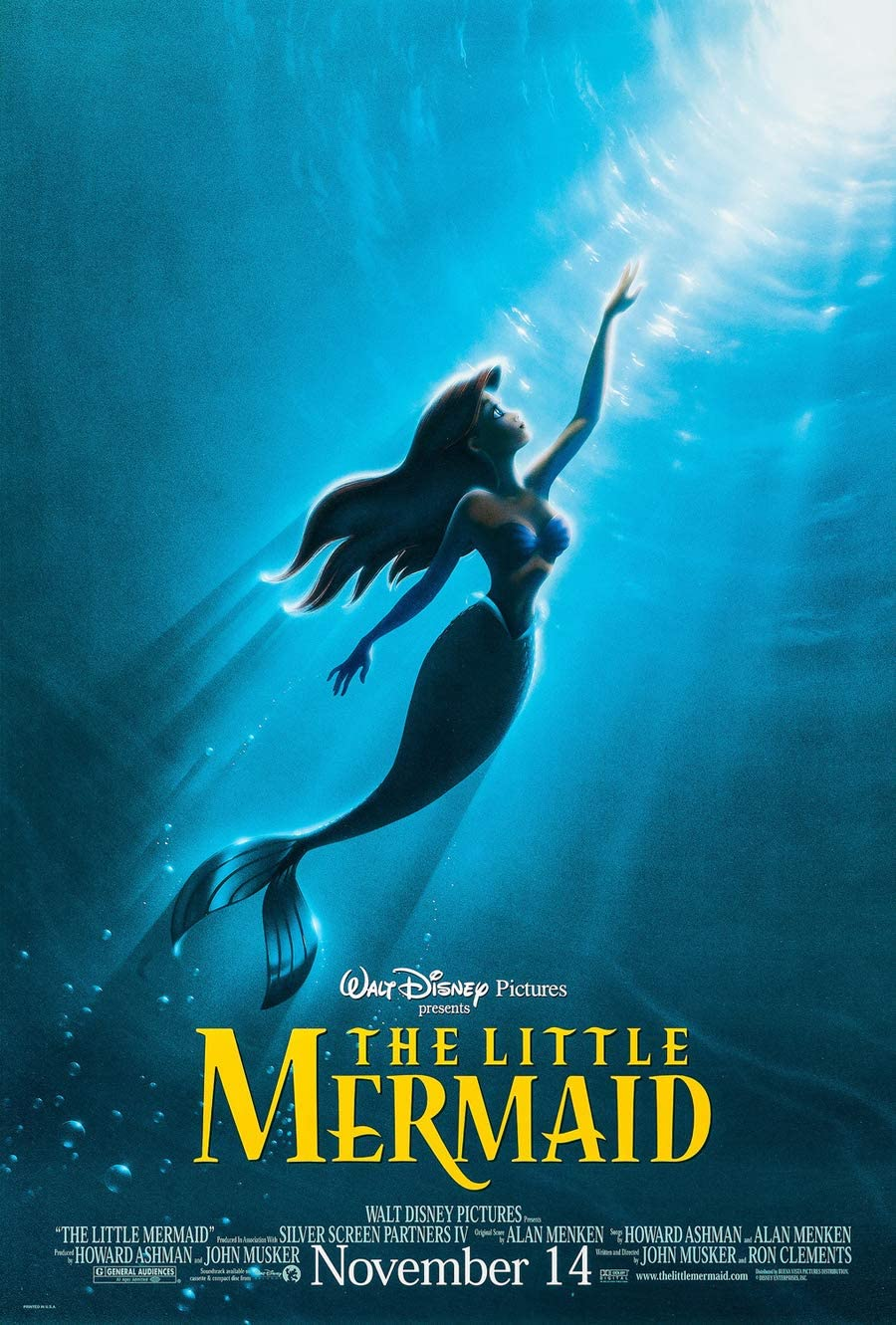 A mermaid princess sets out to rescue her father's kingdom from the sea while longing to be a human to join hands with her love. 
Director: Ron ClementsJohn Musker
My Neighbour Totoro (1988)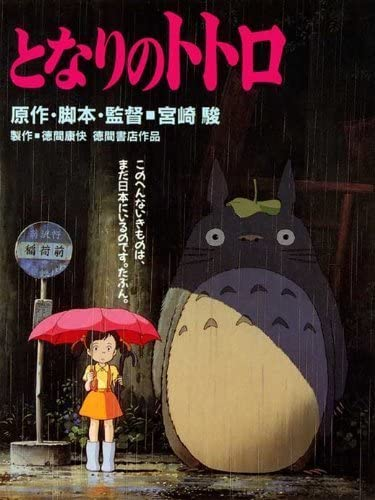 Two girls who come to the country-side to take care of their sick mother, make friends with the mystical creatures of the neighborhood forest and embark into an adventure. 
Who Framed Roger Rabbit (1988)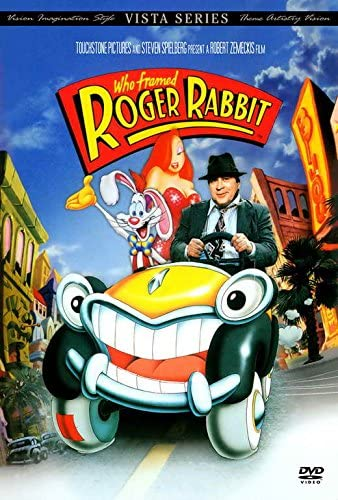 The cartoon superstar Roger Rabbit is the key suspect in the assassination of the toontown's owner. However, Roger Rabbit has to put up with a toon-hating detective to help prove his innocence. 
Director: Robert Zemeckis
Running Time: 104 minutes
The Secret of NIMH (1982)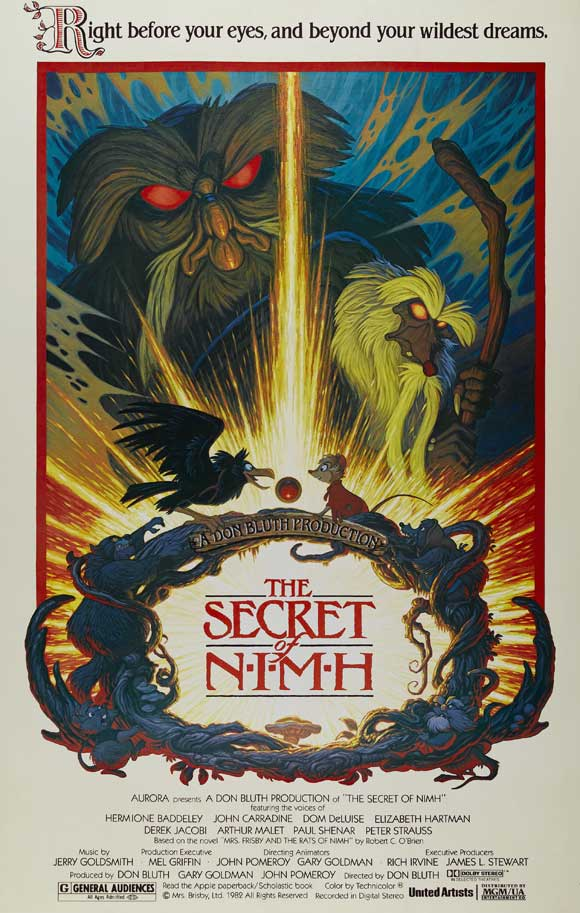 A field rat must believe in a colony of rats, with whom she has a link to rescue her son from an illness. 
Lupin the Third: The Castle of Cagliostro (1979)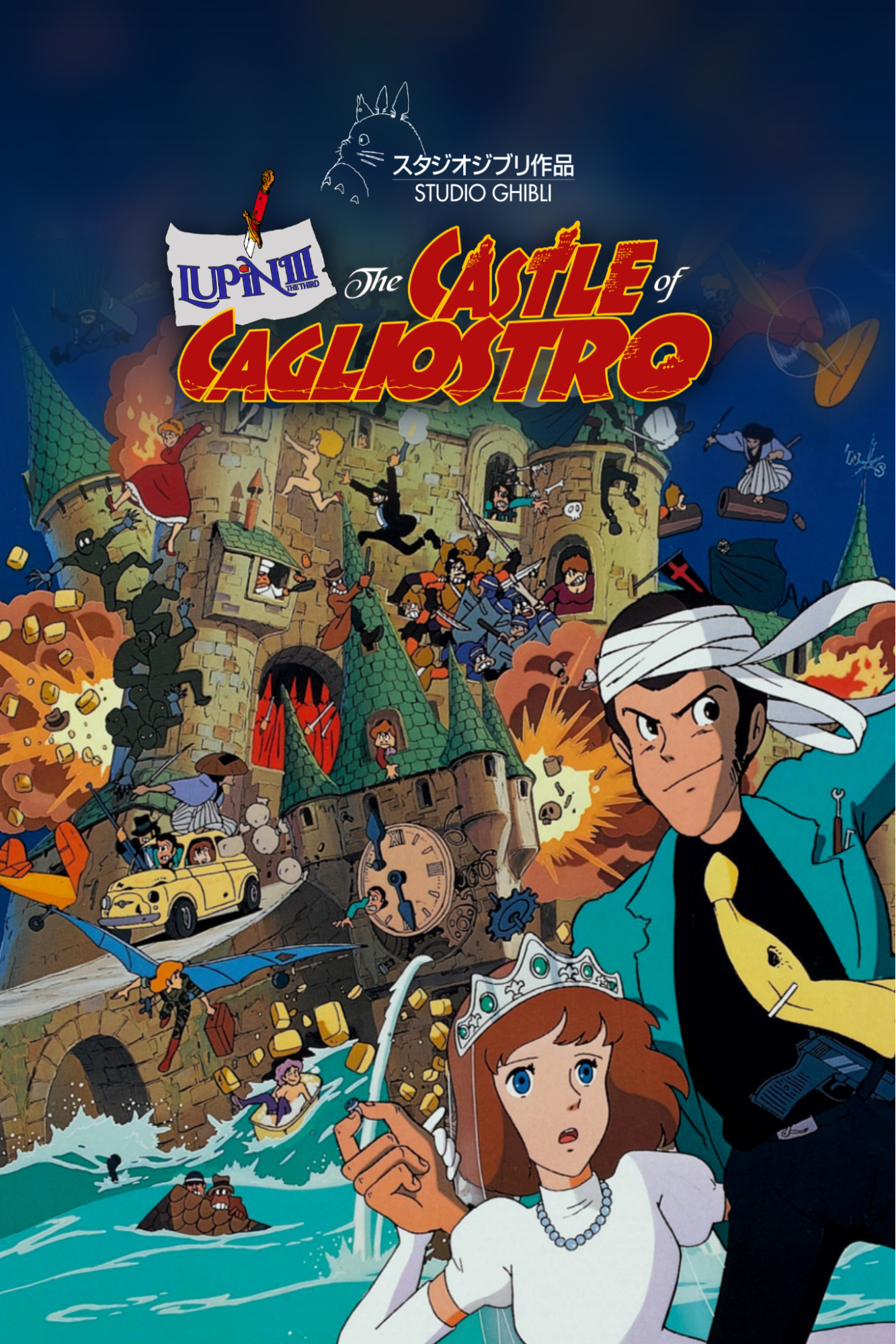 Lupin, a gentle thief, is on a mission to save Princess Clarisse from danger. However, when they do they are led to a hidden treasure for which the princess holds the key. 
Running Time: 102 minutes
Yellow Submarine (1968)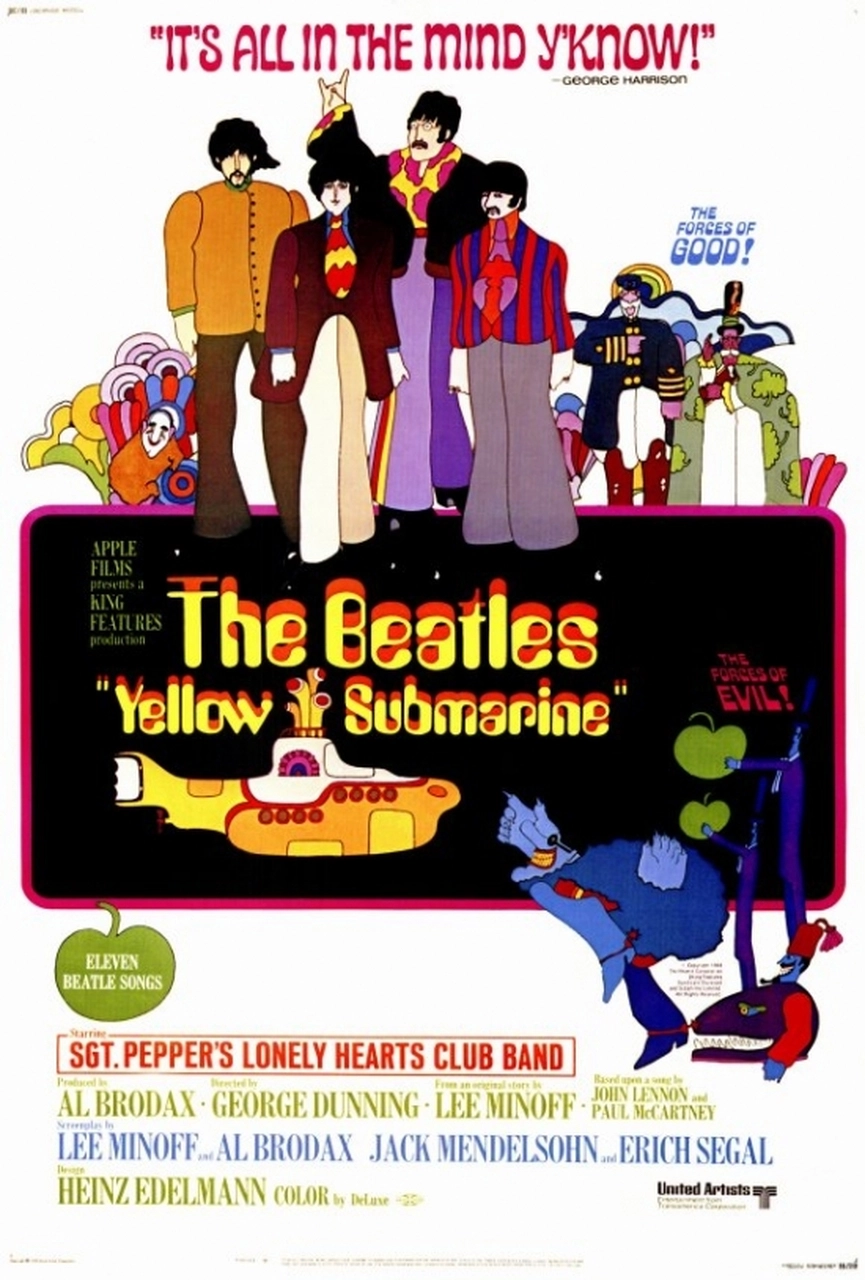 The Beatles and Captain Fred are on a joint mission heading to Pepperland to free it from the music detesting Blue Meanies. 
One Hundred and one Dalmatians (1961)
Cruella De Vil craftily takes away a litter of Dalmatian puppies for her innovative fashion statement. Before it's late, the owners have to find the cute puppies.
Director: Clyde Geronimi; Hamilton Luske ; Wolfgang Reitherman
Sleeping Beauty (1959)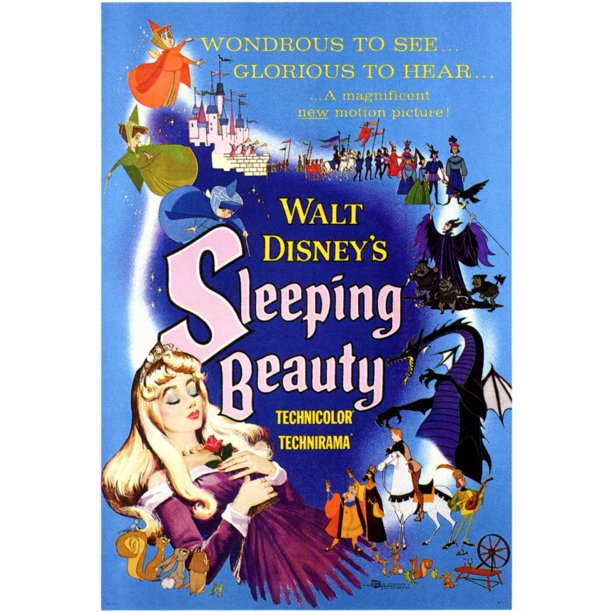 Following a rebuff by the Royal family, a vicious fairy curses a princess which only a Prince can break with the help of three other fairies. 
Director: Clyde Geronimi(supervising director)Eric Larson(sequence director)Les Clark(sequence director)
Bambi (1942)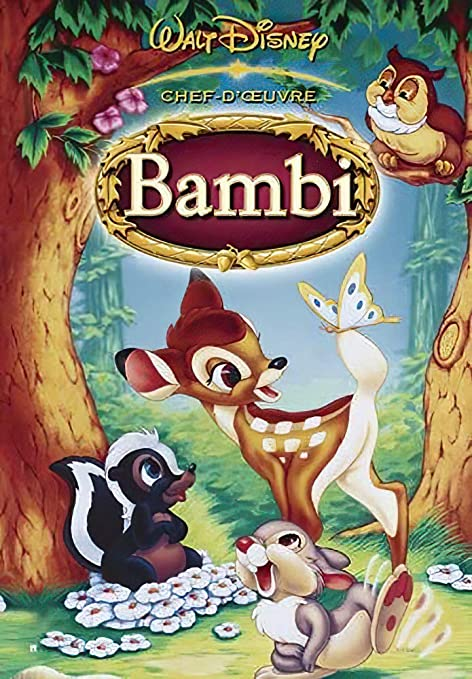 A young deer who grows in a forest and its desire to explore its vastness. . 
Director: James Algar(sequence director)Samuel Armstrong(sequence director)David Hand(supervising director)
Dumbo (1941)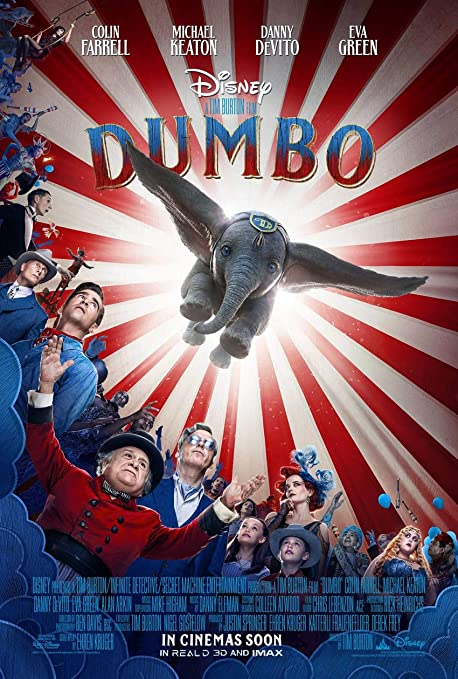 A young circus elephant embarks on a journey of self-discovery with the help of a mouse. 
Director: Samuel Armstrong(sequence director)Norman Ferguson(sequence director)Wilfred Jackson(sequence director)
Fantasia (1940)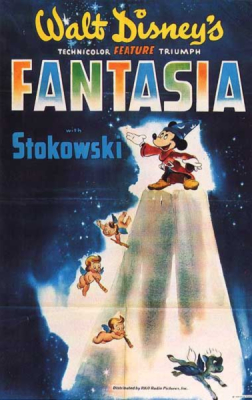 This film is a collection of western classical music enhanced with eight sequences of animations. 
Director: James Algar(segment The Sorcerer's Apprentice)Samuel Armstrong(segments Toccata and Fugue in D Minor, The Nutcracker Suite)Ford Beebe Jr.(segment The Pastoral Symphony)
Pinocchio (1940)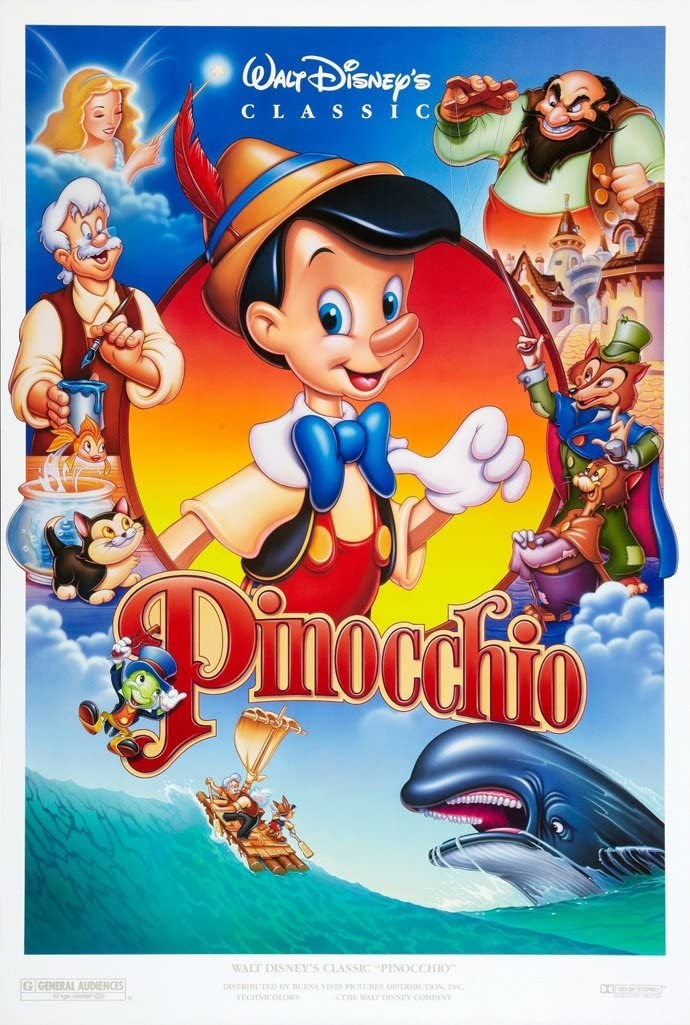 Wooden boy pinocchio is on a quest to become a real boy. 
Director: Norman Ferguson(sequence director)T. Hee(sequence director)Wilfred Jackson(sequence director)
Snow White and the Seven Dwarfs (1937)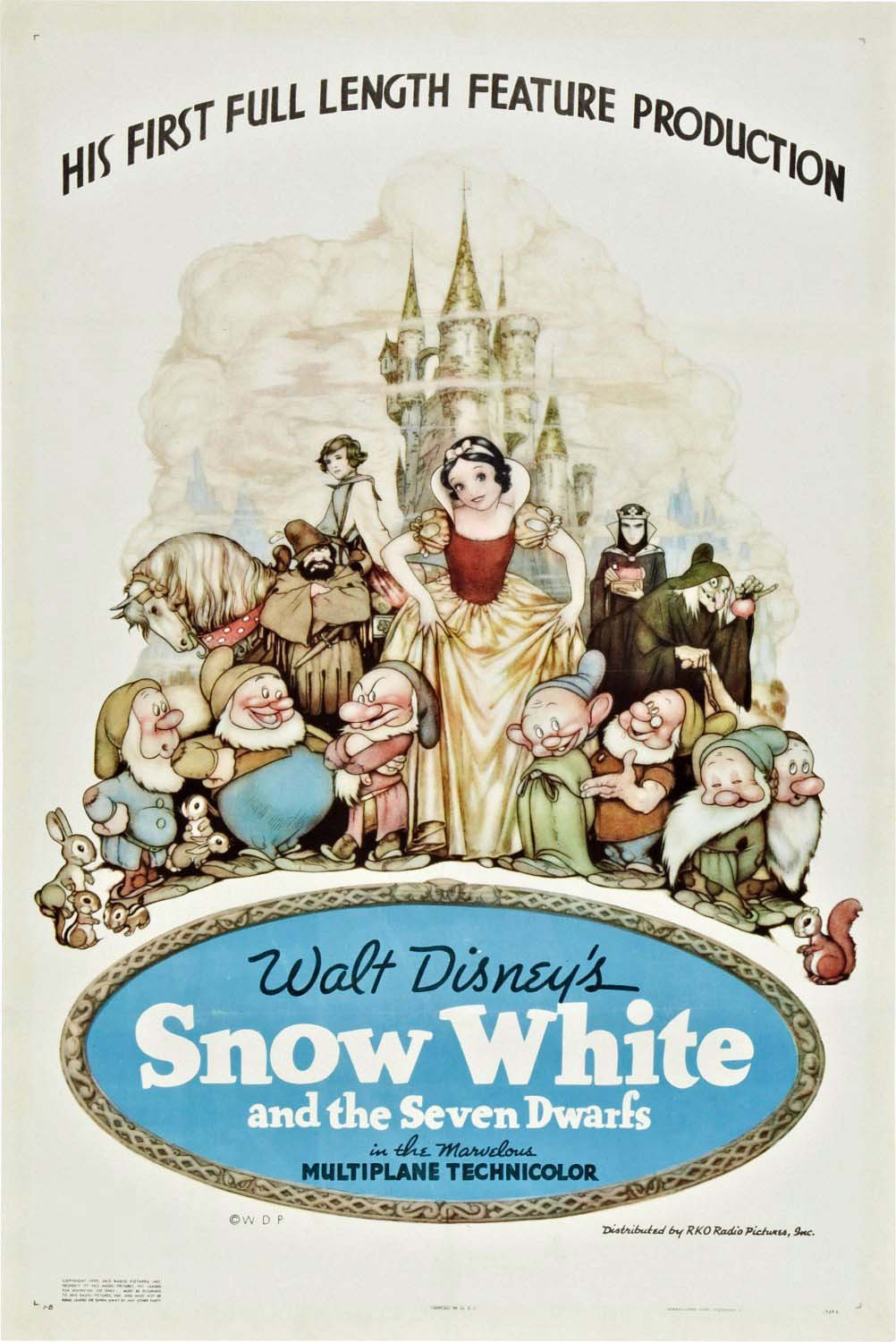 The princess Snow White runs away to the forest to save her life from the wicked queen who tries to kill her. However, seven dwarfs who offer her both love and shelter become her friends. 
Director: William Cottrell(sequence director)David Hand(supervising director)Wilfred Jackson(sequence director)
161.A Shaun the Sheep Movie: Farmageddon (2019)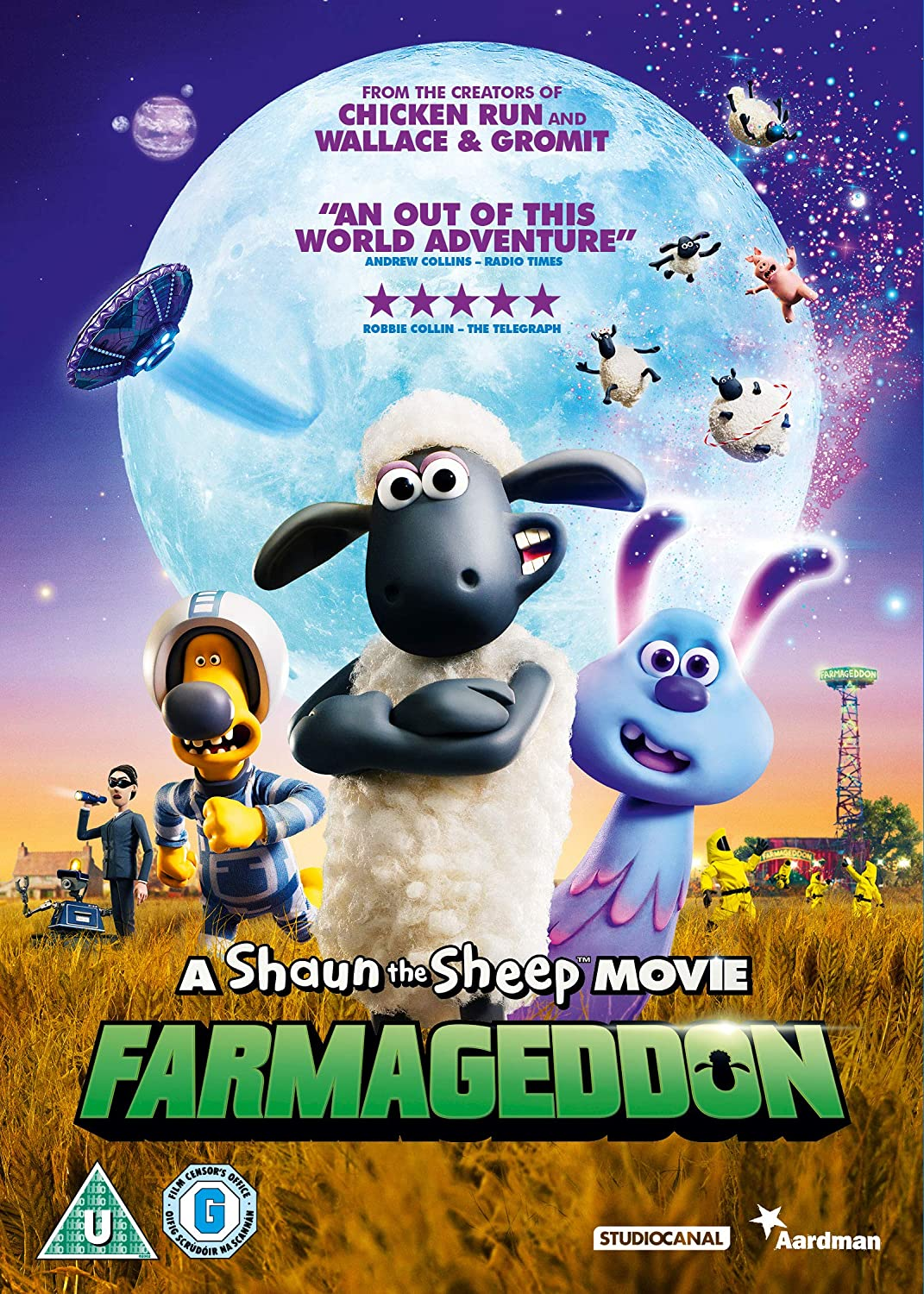 Shaun the sheep is on a mission to help the alien visitor who lands by mistake near Mossy Bottom Farm. 
Genre: Animation, adventure and comedy
Aladdin (1992)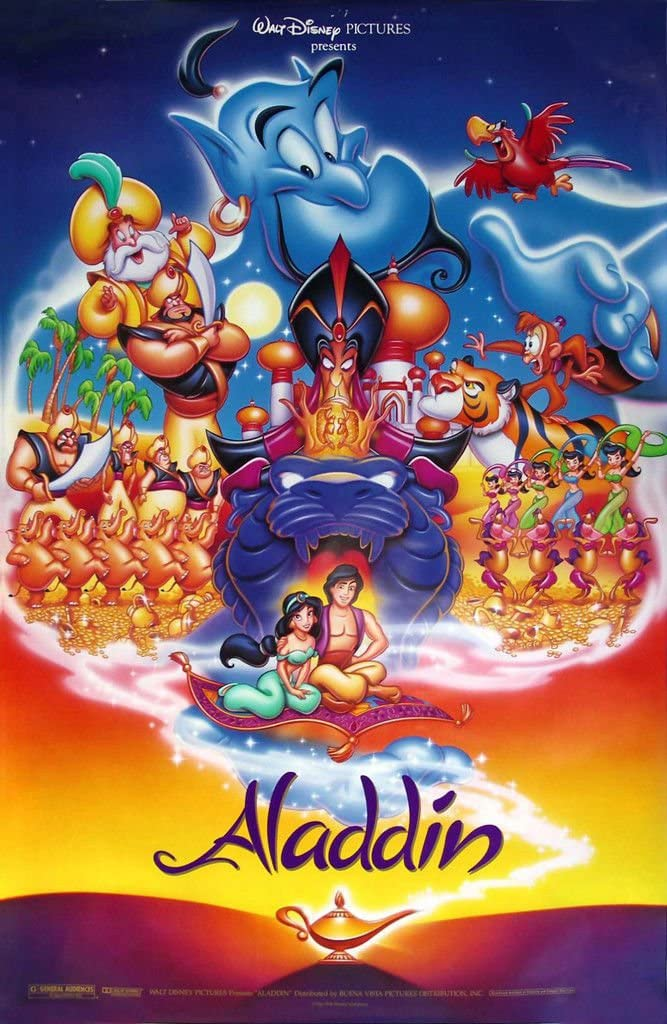 A young street urchin, Aladdin meets a genie. The genie changes his life and in return Aladdin frees him from slavery. 
Genre: Musical, Adventure, Animation, Comedy, Kids & Family, Fantasy
163. Anastasia (1997)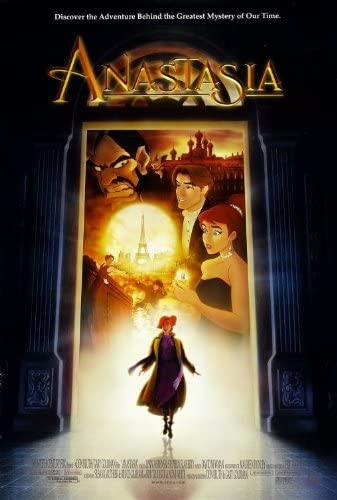 Anastasia is an orphan who embarks on a journey to discover her family with the help of a necklace engraved with the words "Together in Paris". While on her mission, she must encounter death threats from the undead Rasputin.
Genre: Animation, adventure, Drama
Cloudy With a Chance of Meatballs (2009)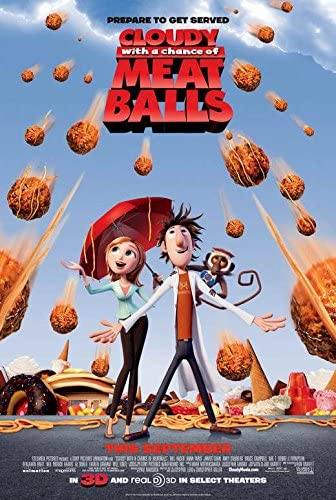 An underrated scientist invents a machine that makes food rain from the sky. However, he has to face some unexpected worst consequences. 
Director: Phil LordChristopher Miller
The Polar Express (2004)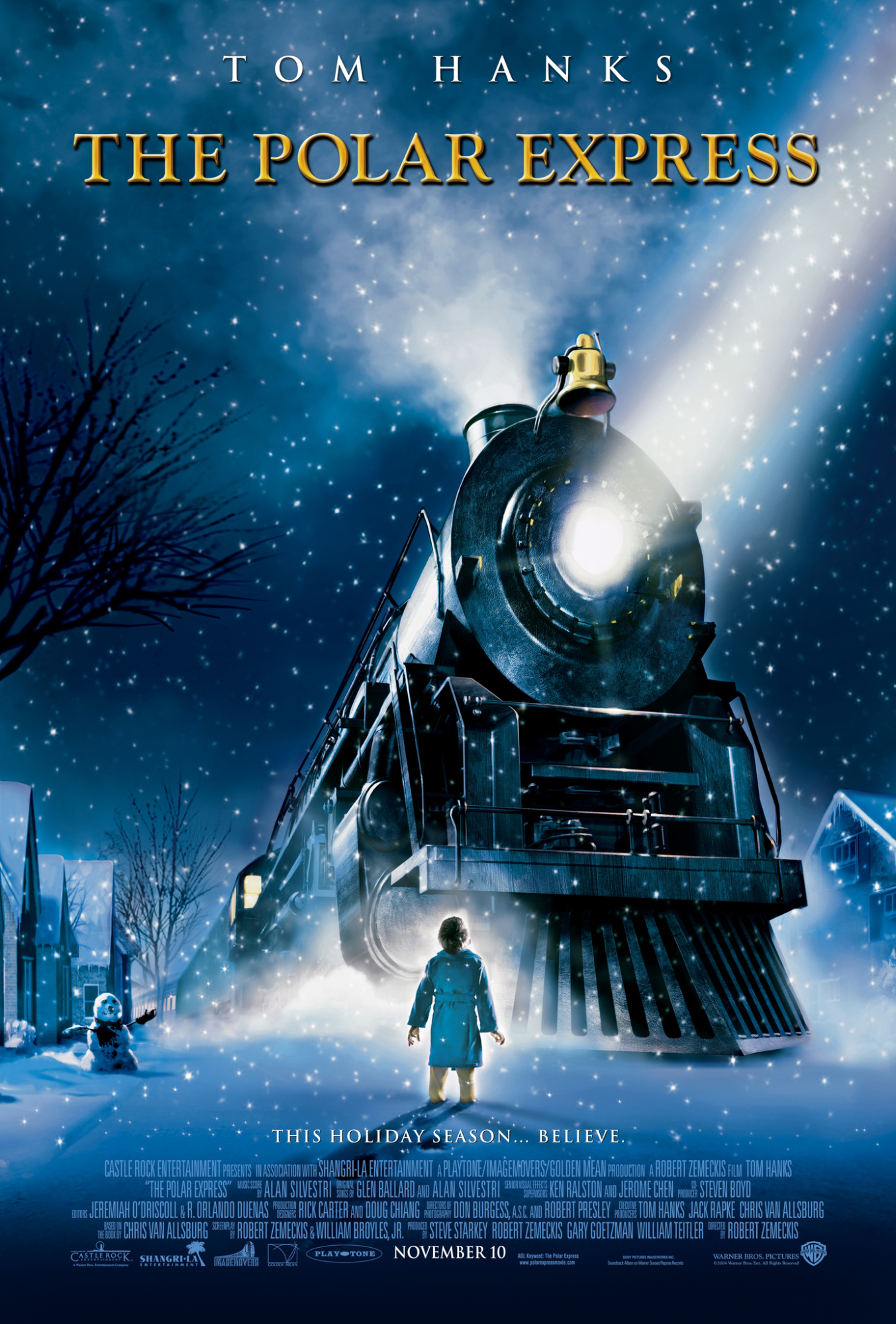 A young boy's magical adventure as he travels to the north pole on Polar Express on christmas eve. 
Director: Robert Zemeckis
Running Time: 100 minutes
Queen of Katwe (2016)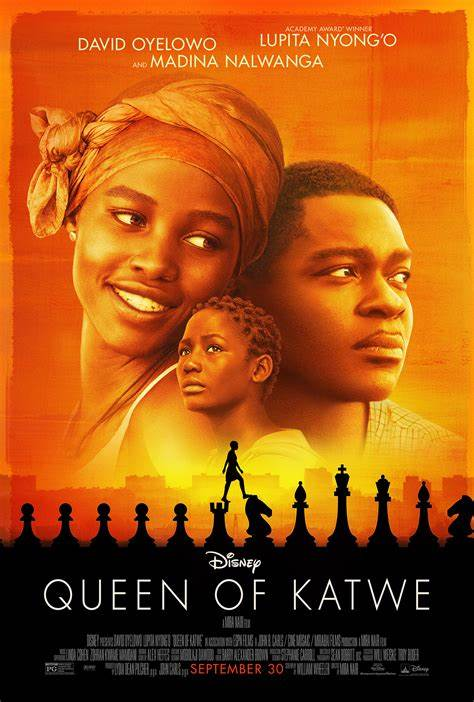 A young Ugandan girl's life transforms when she is introduced to the game of chess. 
Running Time: 124 minutes
Movie Trailer: Queen Of Katwe Official Trailer (2016)
Hidden Figures (2016)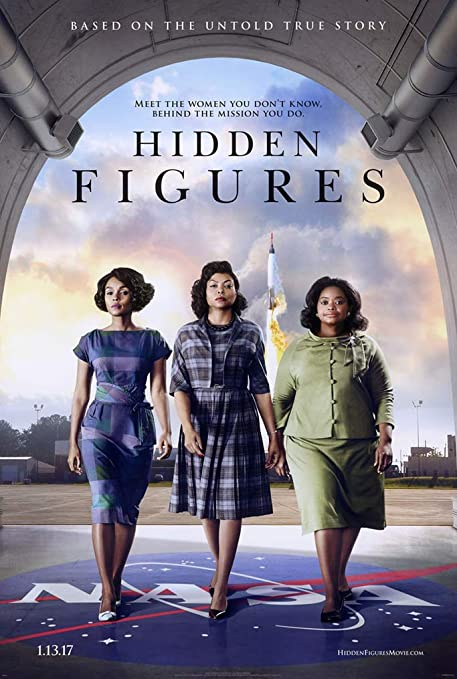 The story of a trio of African-American women who were the masterminds who successfully launched astronaut John Glenn into orbit. 
Remember the Titans(2000)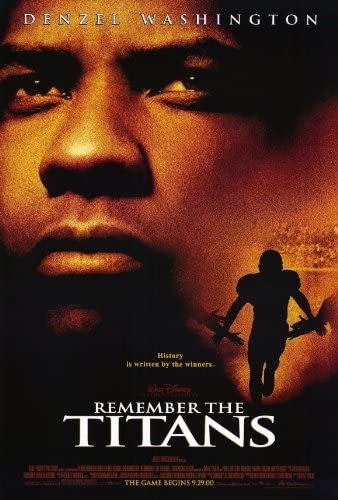 The story of an African-American coach as he handles a high school team. They work together to prove that humanity is beyond colors. 
The Straight Story (1999)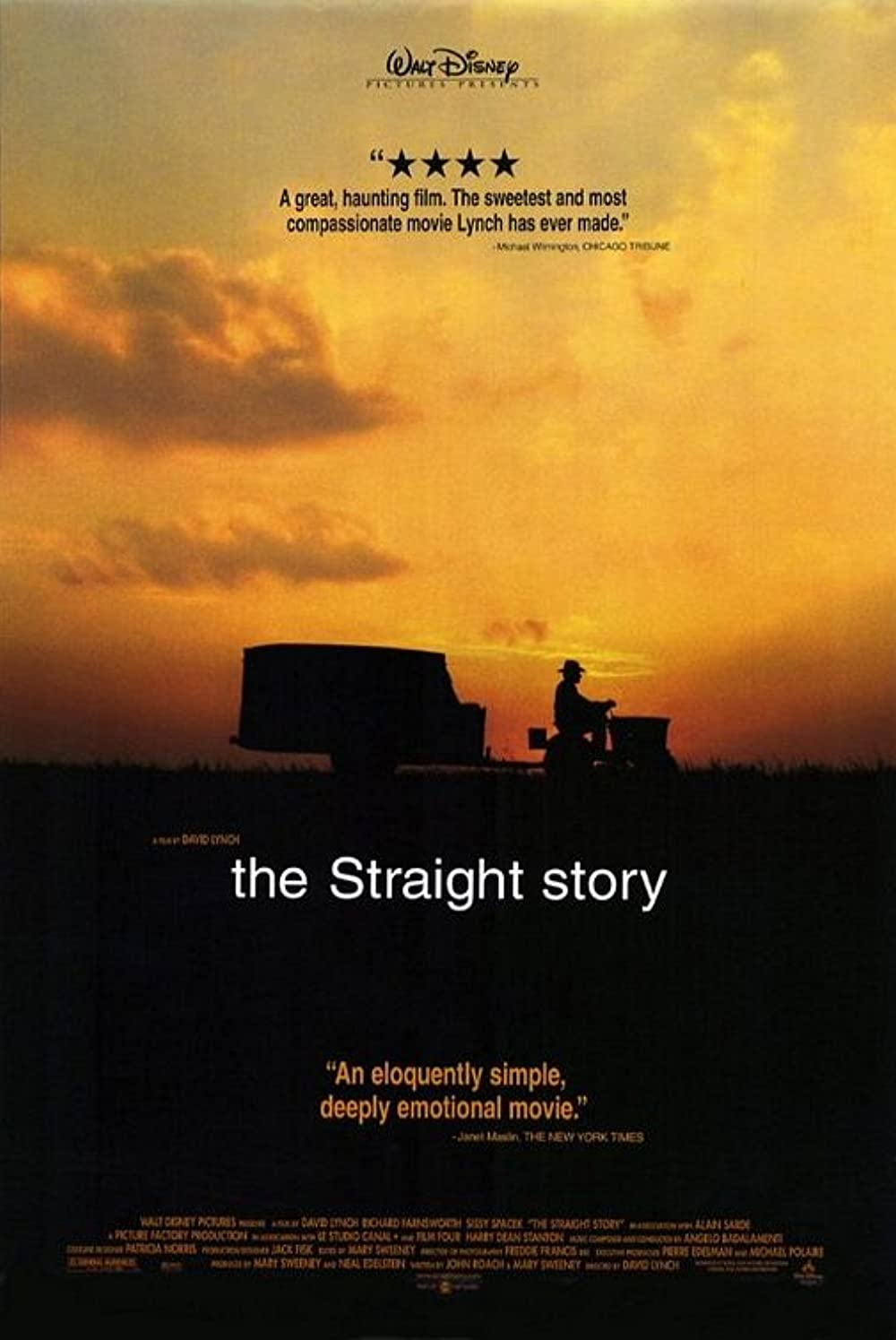 An old man's long journey with a lawn mower to reconcile with his ill  brother.
The Sound of Music (1965)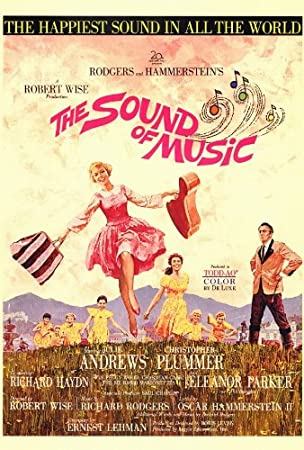 A convent sends a young novice to take charge of a widowed naval officer's seven children. 
Running Time: 172 minutes
Back to the Outback (2021)
The misunderstood creatures of Australia plan and execute an escapade from their zoo to their home. 
Director: Clare Knight, Harry Cripps
Clifford the Big Red Dog(2021)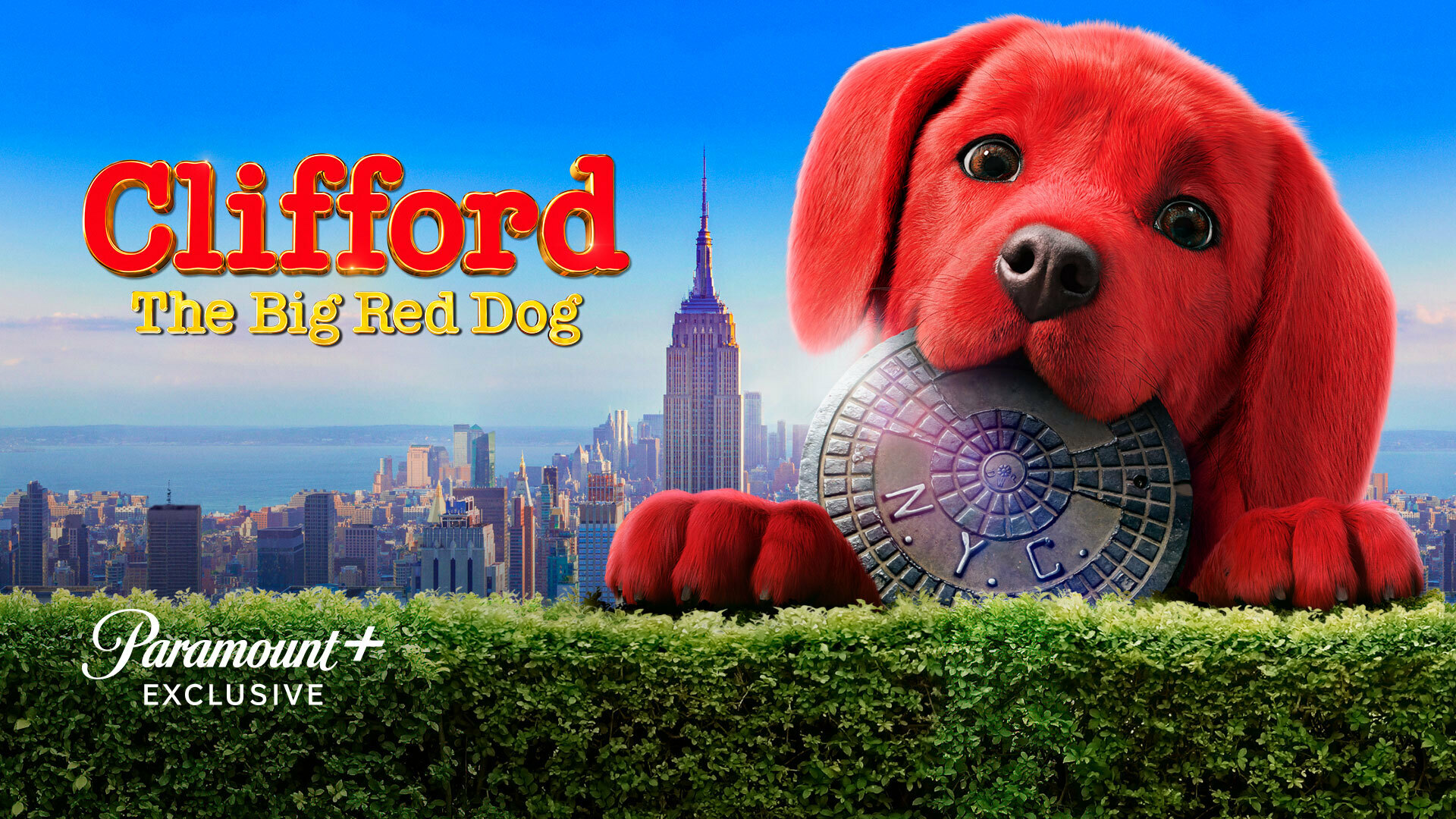 A young girl's love for her dog makes him a giant. 
Vampires vs. the Bronx(2020)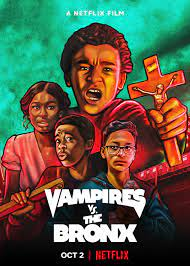 A trio of young children save their neighborhood from gentrification and vampires. 
Wadjda(2013)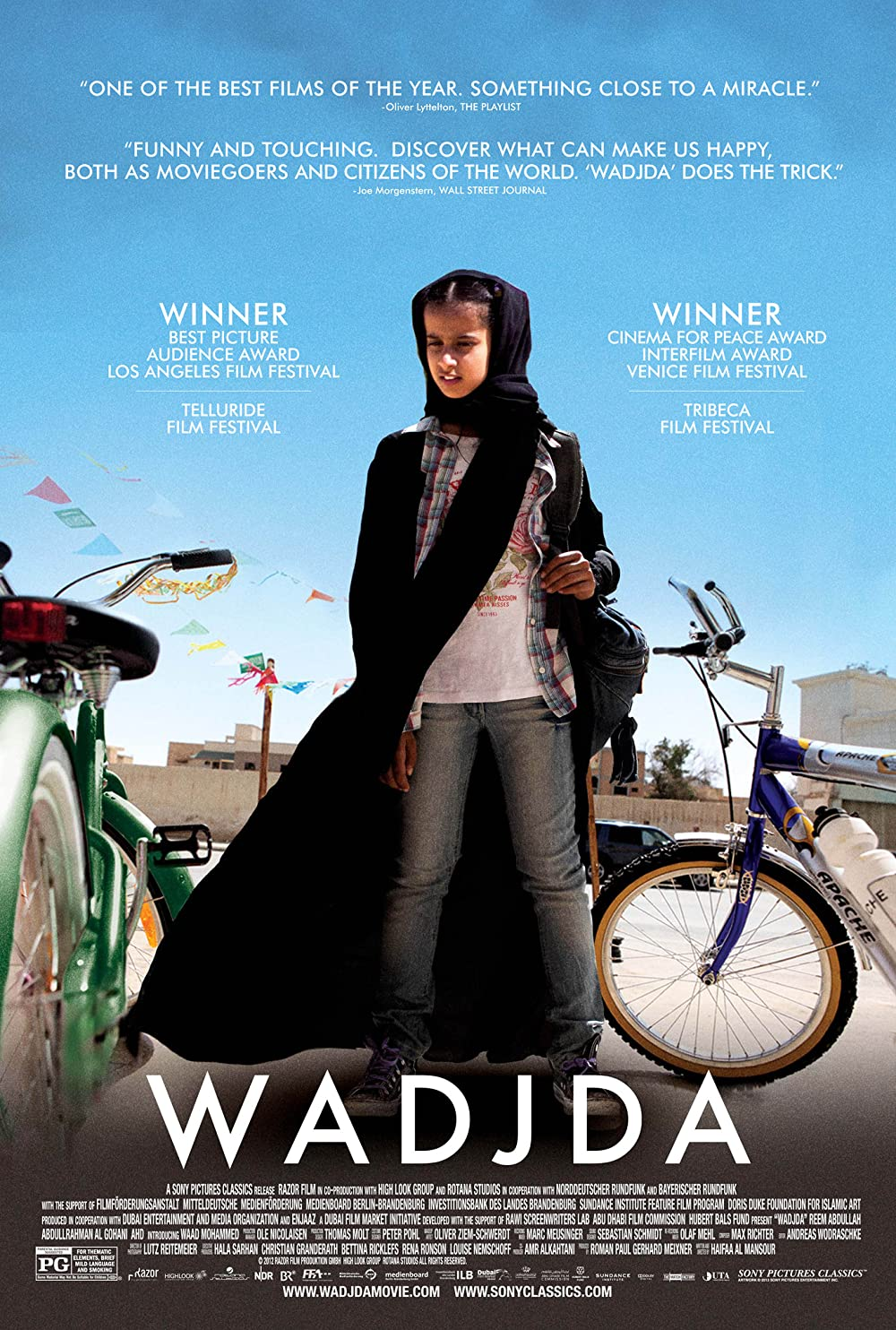 A quick-witted girl enrolls in a Quran recitation competition, with an intention to buy her favorite green bicycle from the prize money. 
Director: Haifaa Al-Mansour
Zookeeper (2011)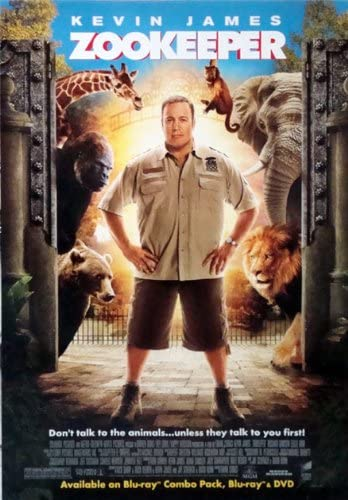 The animals of the Franklin zoo park resolve to crack their code of silence for the benefit of their lovable zoo keeper. 
Napoleon Dynamite (2004)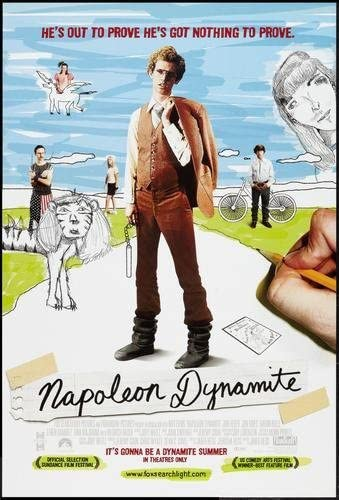 Lonely and alienated Napoleon befriends Pedro and helps him during the class presidency elections while also dealing with his messy life back home. 
Antz(1998)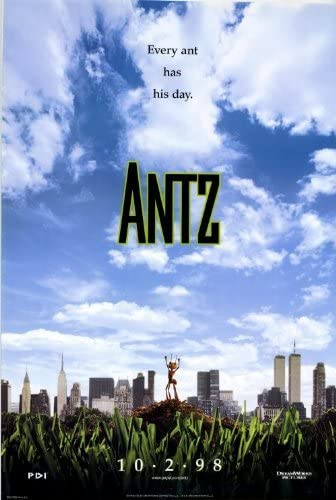 A neurotic ant battles to save his colony while discovering his strengths and falling in love with the princess. 
Director: Eric Darnell , Tim Johnson
Matilda (1996)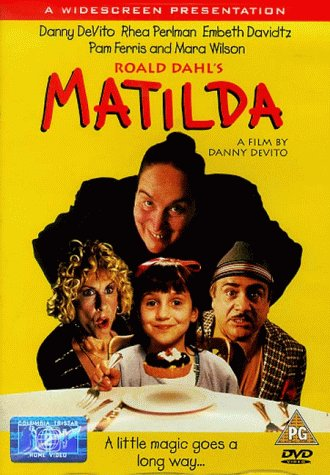 Matilda unravels her hidden powers and uses it to deal with the two bullies of her life —her school principal and her mean parents. 
That Thing You Do! (1996)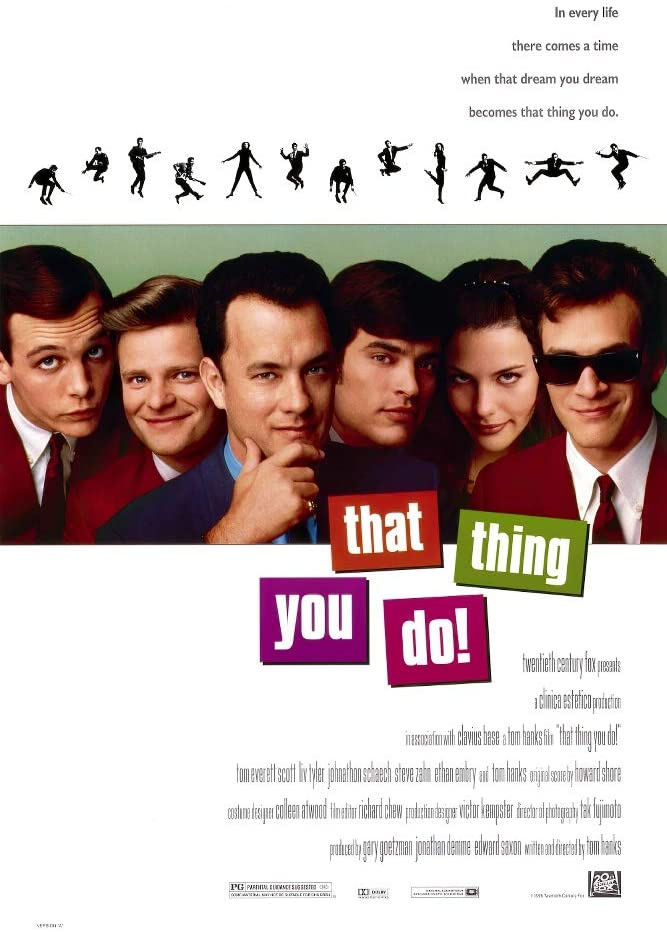 A local Pennsylvania band, "Oneders" conquer the city with their talent and become an irresistible sensation. However, they have to rely on the wily band manager Mr. White to retain their fame. 
Babe (1995)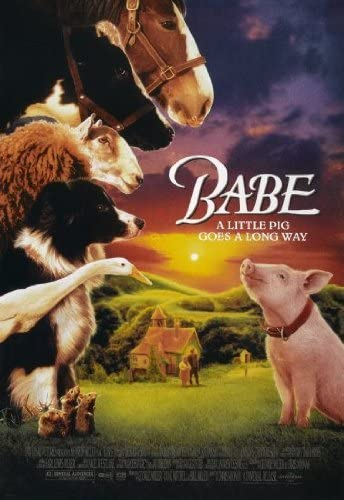 A little pig who was raised by sheepdogs is on a mission to become a champion sheep herder availing help from the farmer Hoggett. 
Hocus Pocus (1993)
When teenagers  Max Dennison, his sister Dani and their new friend, Allison explore an abandoned house together, they mistakenly free a coven of evil witches. However, these kids must prevent them from becoming immortals. 
A League of their own (1992)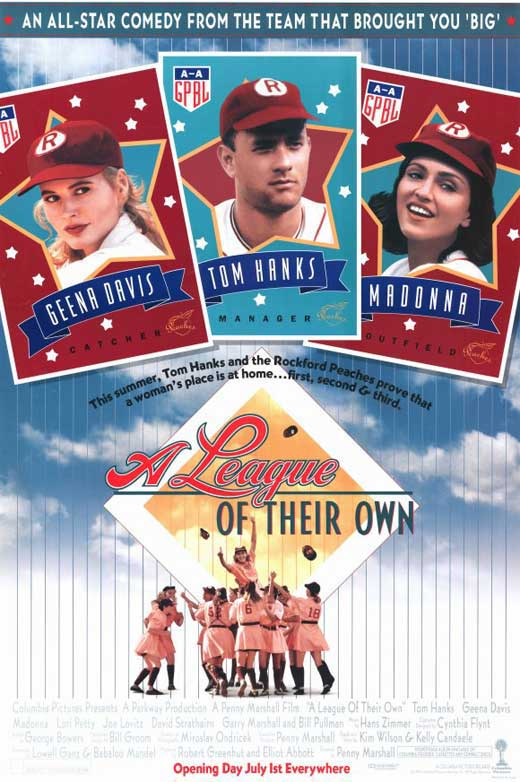 A league of their own is a real-life account of two sisters who enter into the  women's first baseball league. It recounts how the sisters strived to keep up the team spirit and win the show despite their sibling rivalry. 
Genre: Comedy, Drama, Sport
Running Time: 128 minutes
My Girl (1991)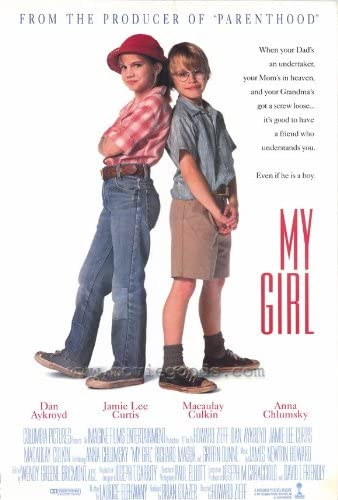 A story that unravels the relationship between a young tomboy and her best friend. 
Home Alone (1990)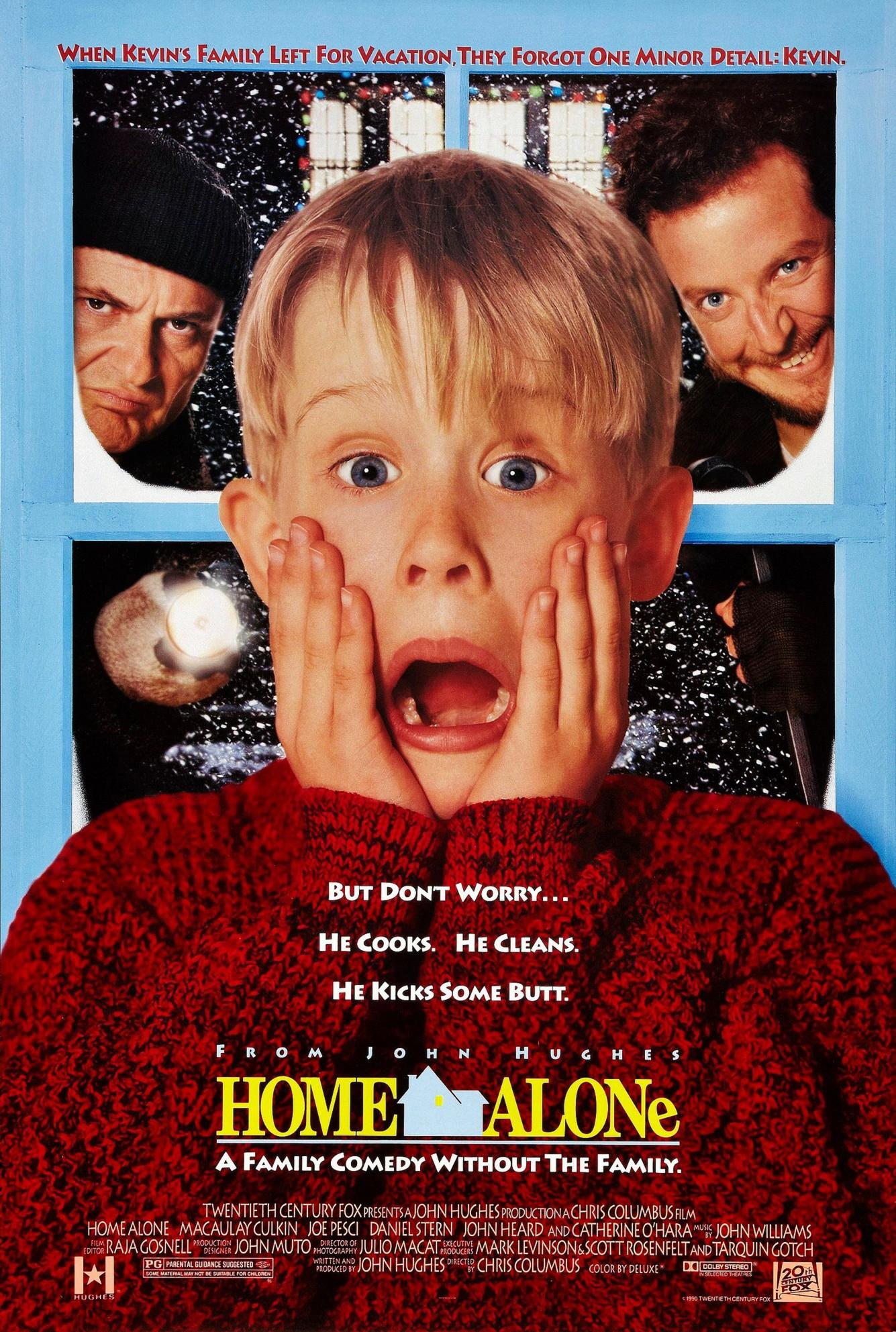 A family leaves their son back at home accidentally while leaving for Christmas vacation. However, the boy has a task in front of him to protect his house from burglars.  
Big (1988)
A teenager's wish to become an adult immediately comes true when he wakes up the next morning. 
A Christmas Story (1983)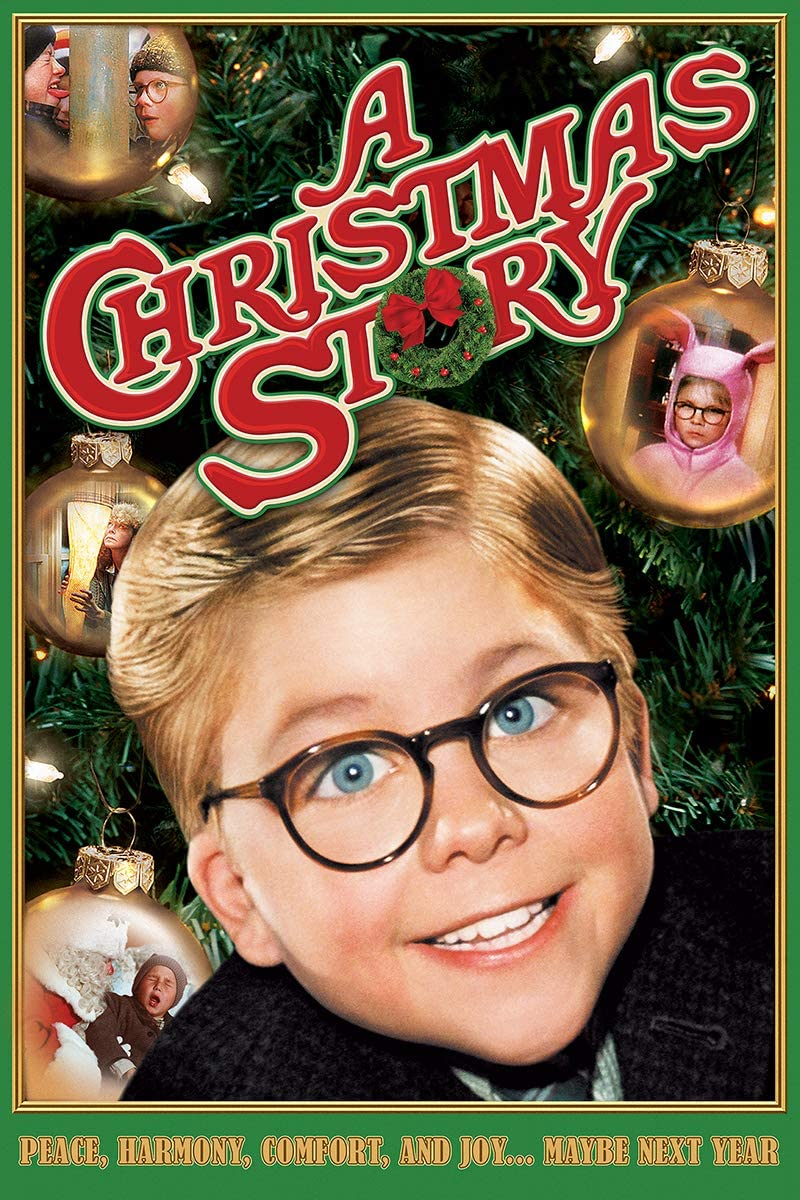 A christmas story unfolds the childhood expectations of youngster Ralphie Parker. He spends his winter dreaming about his Christmas gift – "Red Ryder air rifle. However, Ralphie struggles to make it for Christmas day to unwrap the last box. 
Mary Poppins(1964)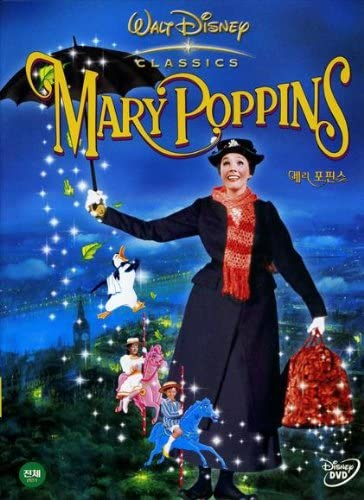 Mary Poppins, the nanny who takes care of a couple of children entertains them with her music and adventures. 
Director: Robert Stevenson
Miracle on 34th Street (1947)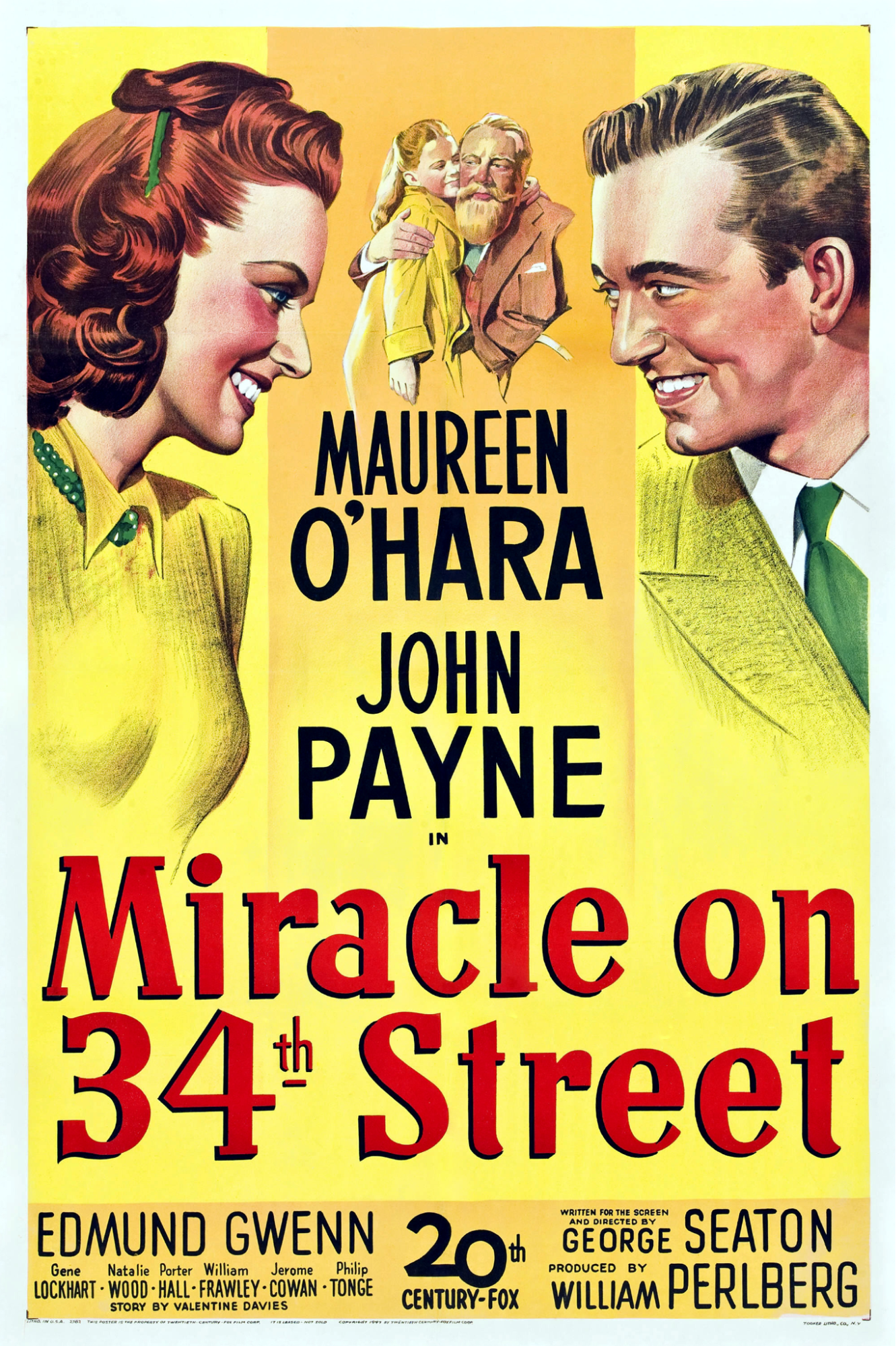 It's up to a  lawyer and a little girl to prove the man who claims to be Santa Claus to be genuine. 
It's a Wonderful Life (1946)
An angel grants a businessman's wish to go non-existent when he realizes the importance of his existence. 
Modern Times(1936)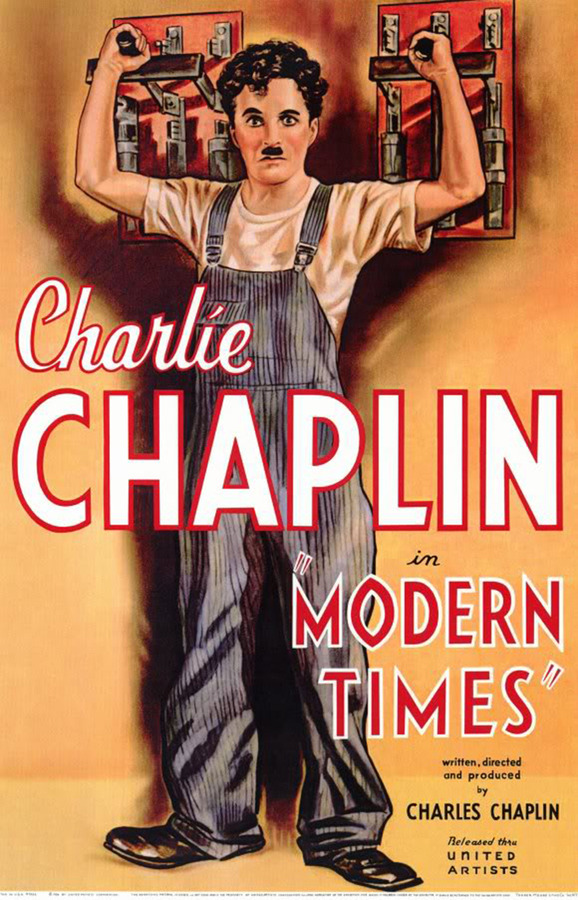 A gorgeous young woman helps the inept Tramp to fit into the modern industrial society. 
Director: Charles Chaplin
Addams Family Values (1993)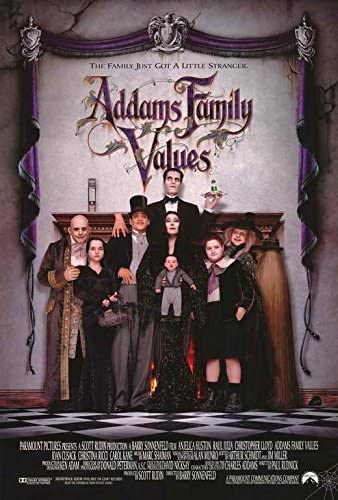 Gomez and Morticia Addams appoints a nanny named Debie. She seduces Uncle Fester causing great depression to the Addams family. However, they understand her ill intentions and plan to save uncle Fester. 
Director: Barry Sonnenfeld
Casper (1995)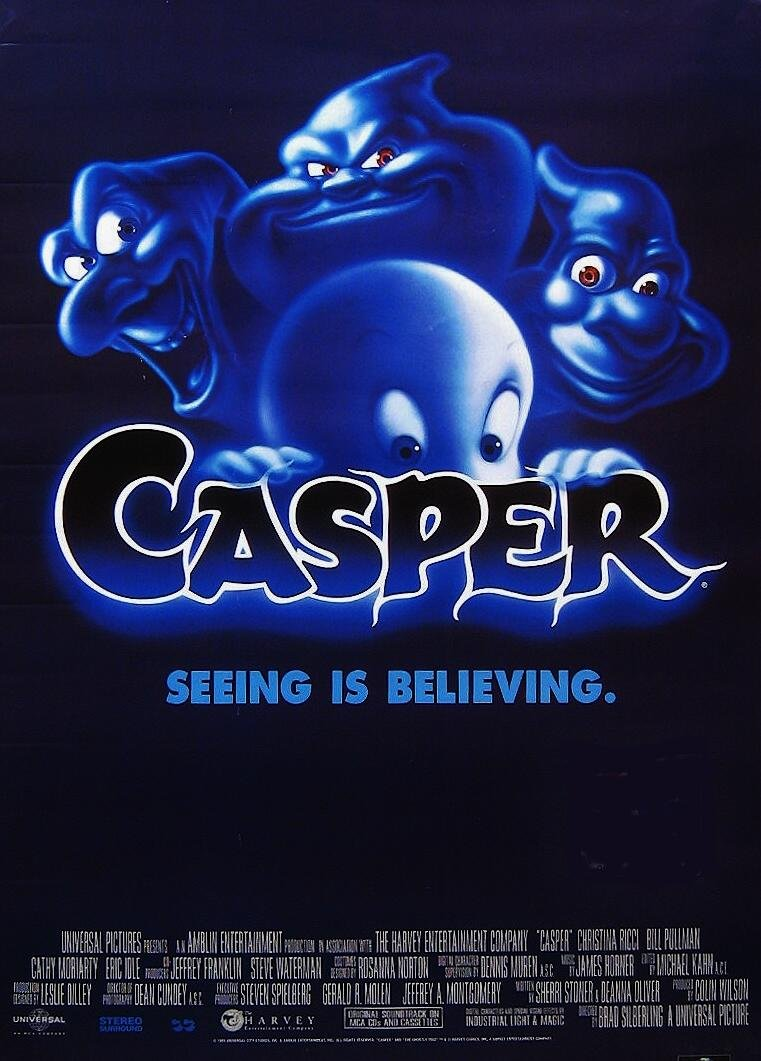 Casper, the friendly ghost, is on a mission to help a father and his daughter to get rid of three mean ghosts who have haunted their house. 
Director: Brad Silberling
Science Fair (2018)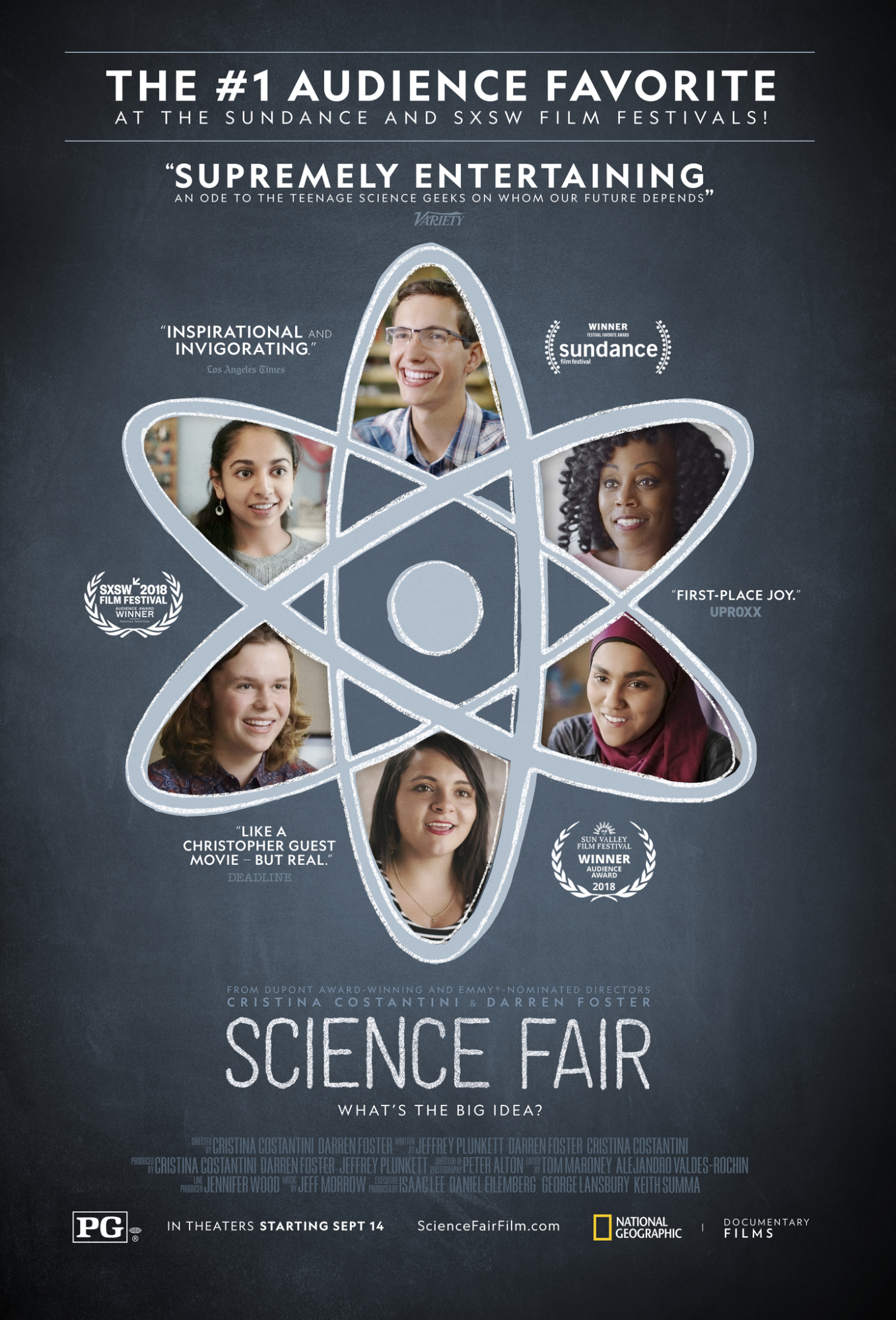 A group of high school students compete against each other, overcome shortcomings and challenges to win the " Best in Fair" title. 
Director: Cristina CostantiniDarren Foster
First Position (2011)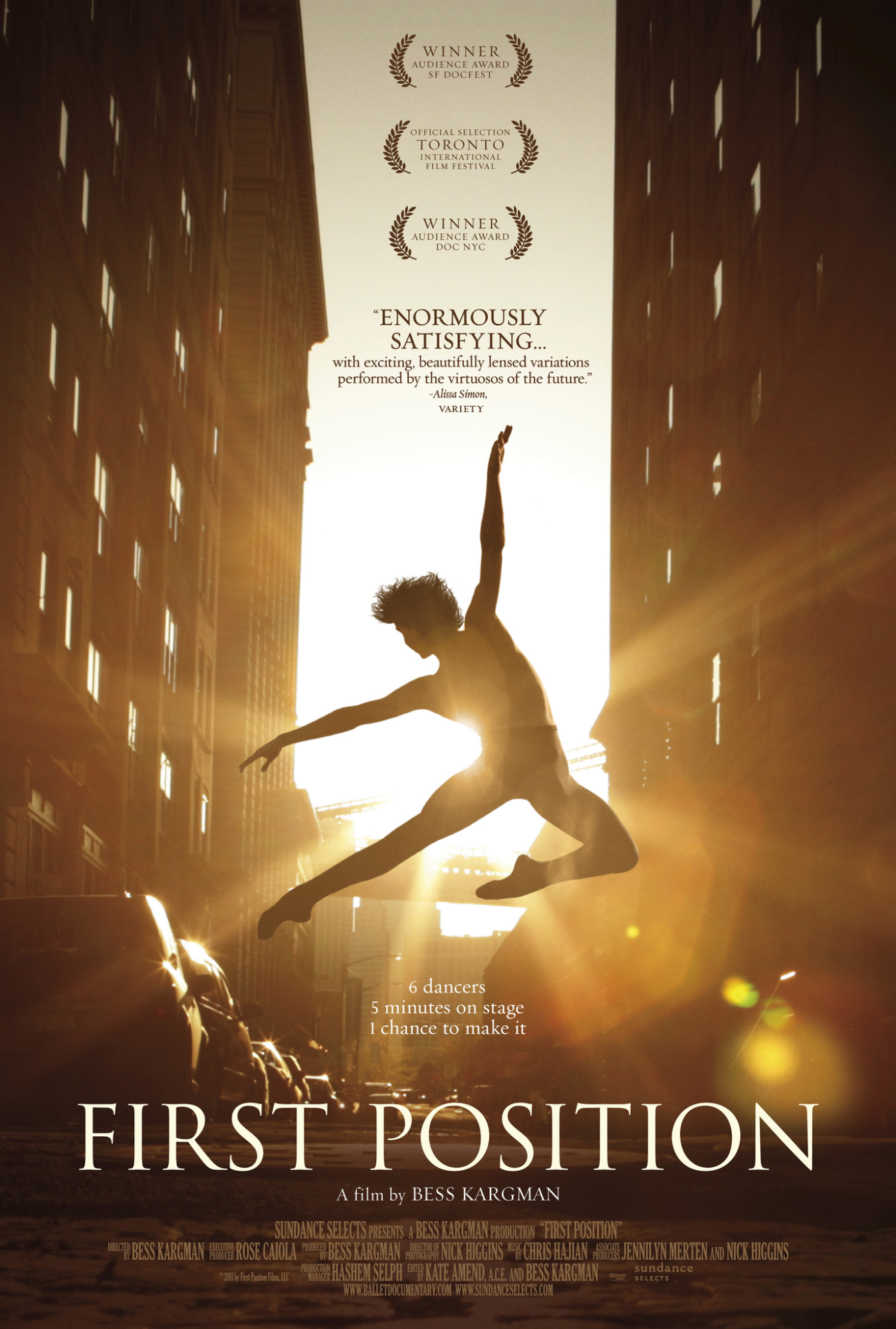 A journey of six young dancers as they prepare themselves for the prestigious ballet competition " The American Grand Prix" to win several accolades. 
Mad Hot Ballroom (2005)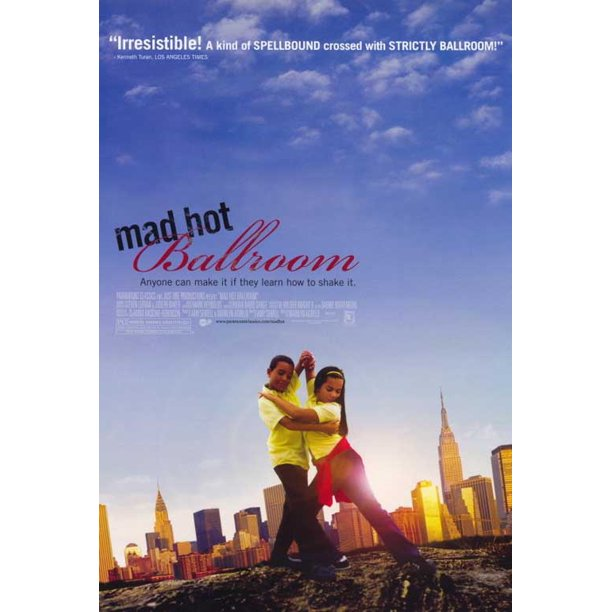 A documentary of an annual dance contest for elementary graders hosted by the New York Public school system. 
Running Time: 105 minutes
March of the Penguins (2005)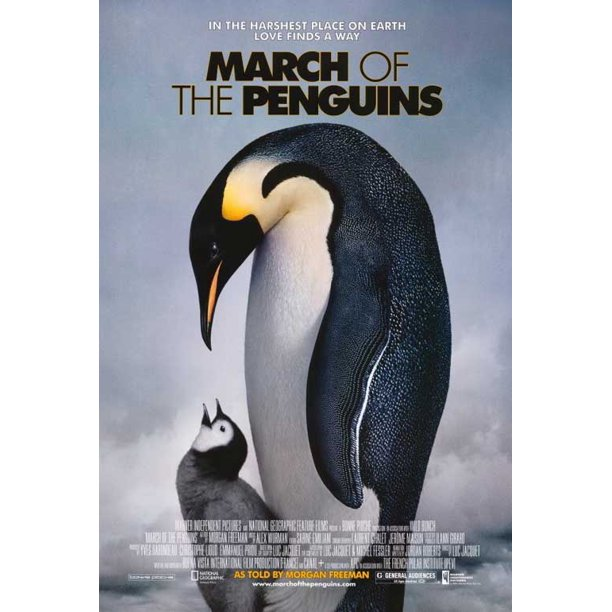 This film documents the journey of the emperor penguin across the frozen tundra to its breeding grounds for the purpose of mating. 
Wonder (2017)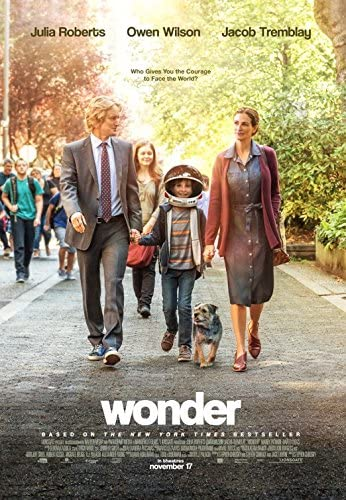 An incredibly courageous story of a young boy with unique facial makeup entering a traditional elementary school after years of homeschooling. 
Director: Stephen Chbosky
Running Time: 113 minutes
L'Heure d'été (2008)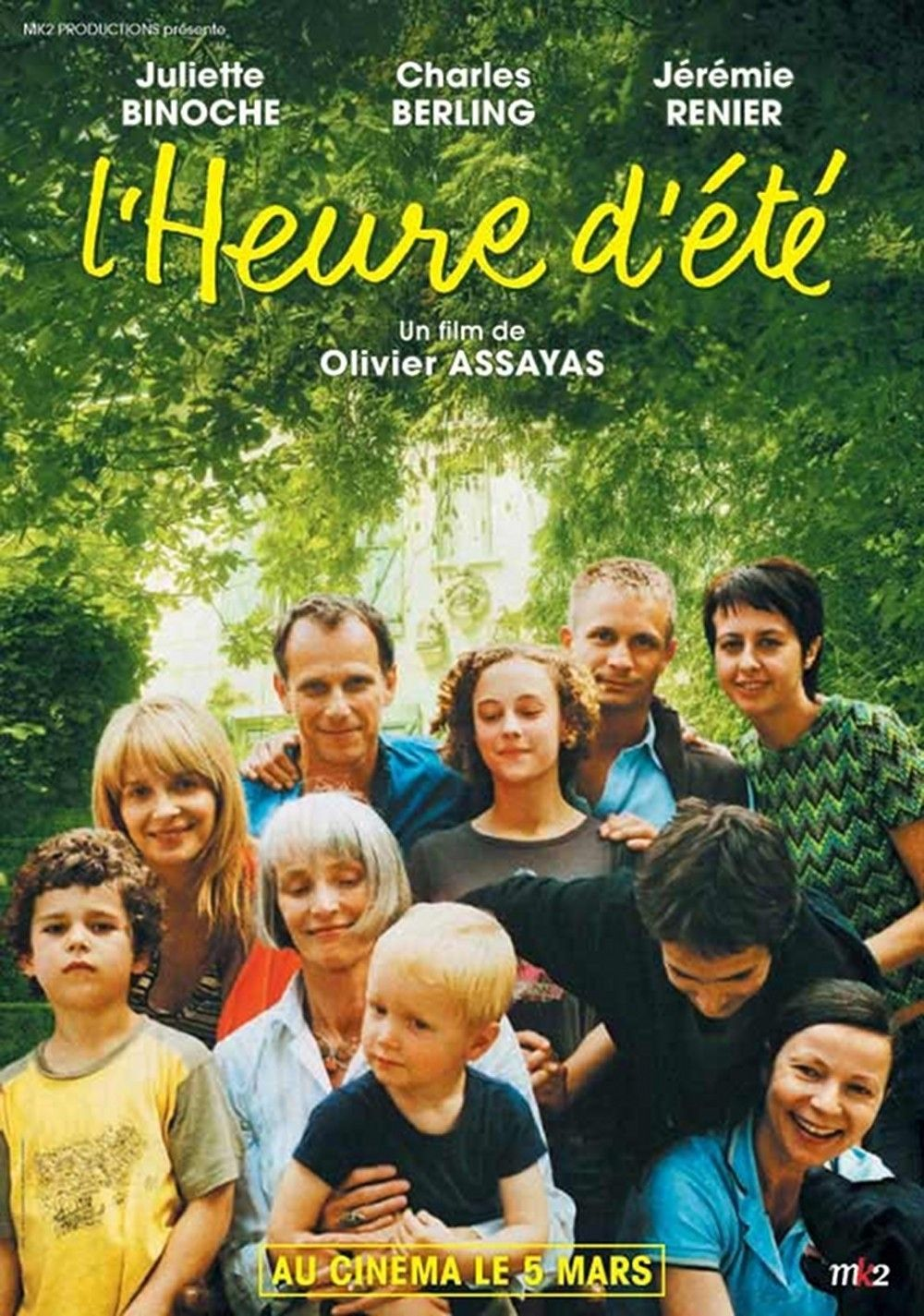 The challenges of three siblings as they face their mother's death while also renouncing their family belongings.
Director: Olivier Assayas
Running Time: 103 minutes
Akeelah and the bee (2006)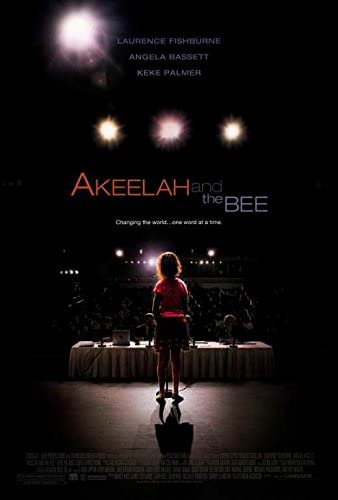 The struggles of a young girl Akeela as she  prepares for the National Spelling Bee Contest. 
Running Time: 112 minutes
Whale Rider (2003)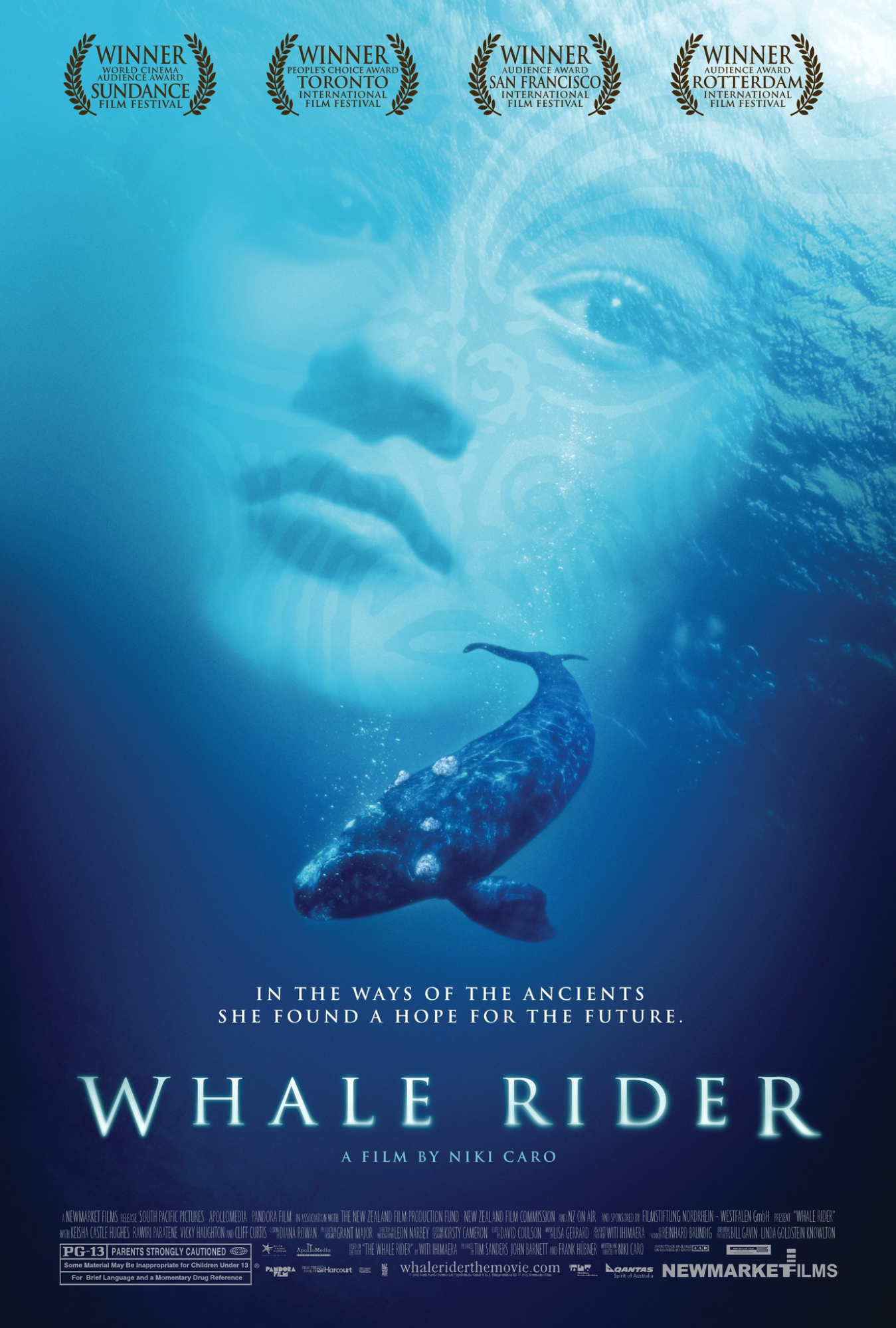 The battles of a young girl, Paikea to acquire the leadership of her village after her twin brother dies at a young age. 
Running Time: 101 minutes
Children of Heaven (1997)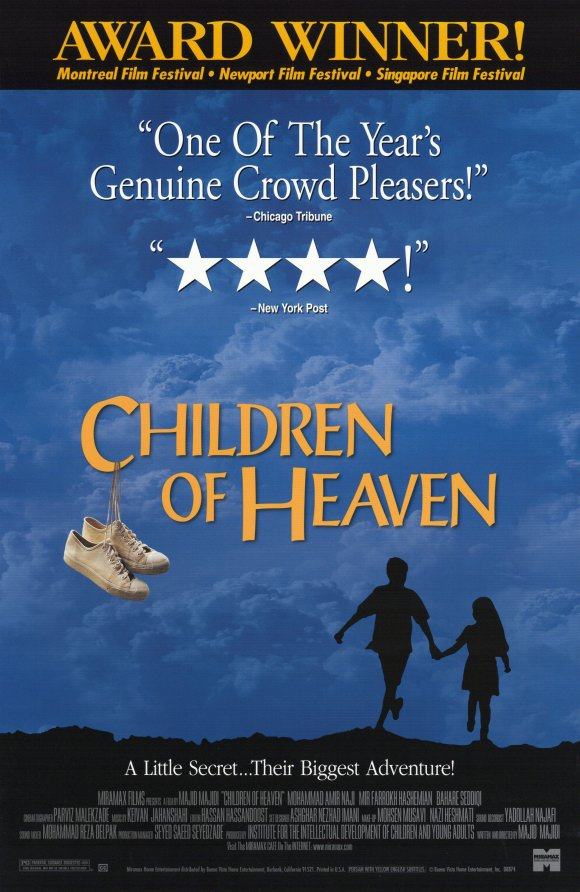 A brother's undaunted experience as he tries to bring back his sister's lost shoes. 
Sense and Sensibility (1995)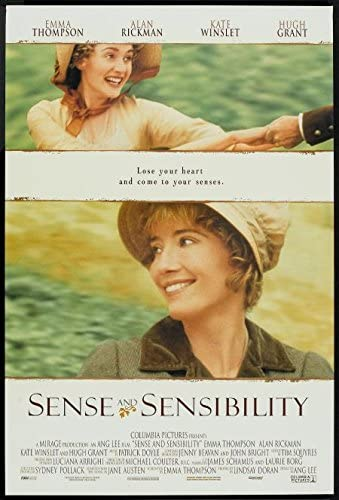 The experiences of two sisters as they become financially poor due their father's death and their longing for love within a Victorian society. 
Running Time: 136 minutes
The Secret of Roan Inish (1995)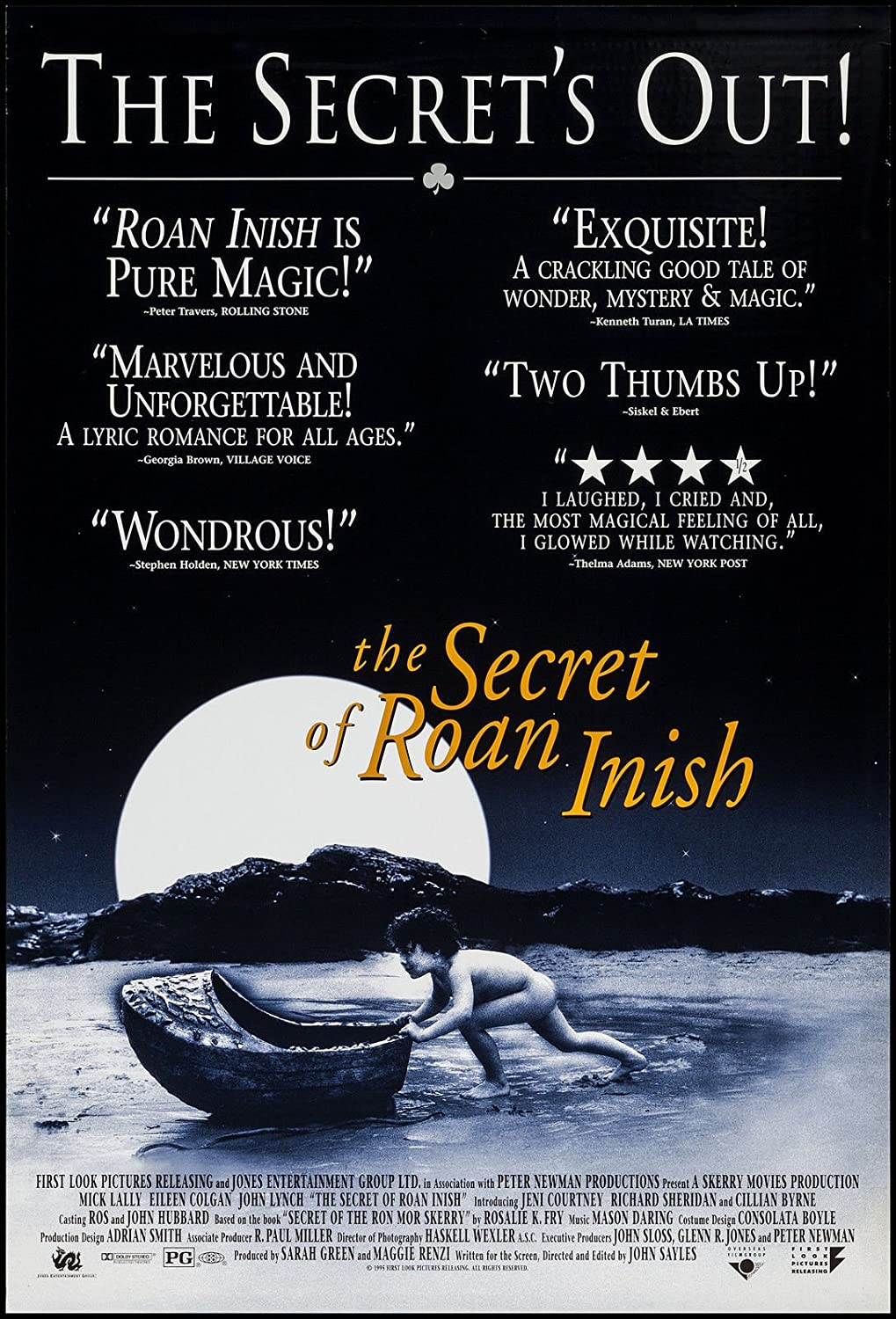 Follow Fiana who is on a mission to reveal the hidden secrets of her small fishing town.  
The Secret Garden (1993)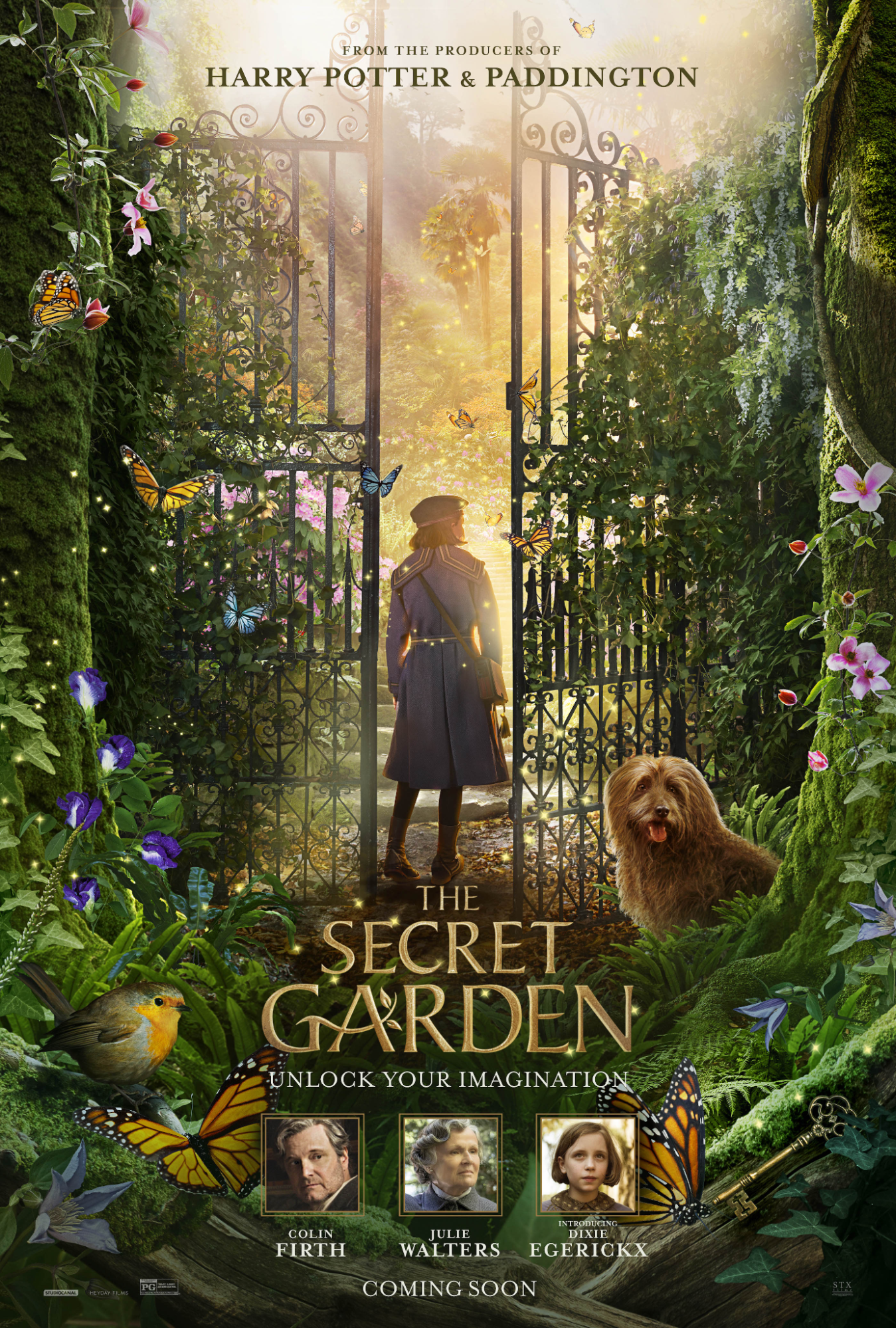 A young orphaned girl who has been sent to her uncle's place uncovers a secret garden hidden within his estate. 
Director: Agnieszka Holland
Running Time: 101 minutes
My Fair Lady (1964)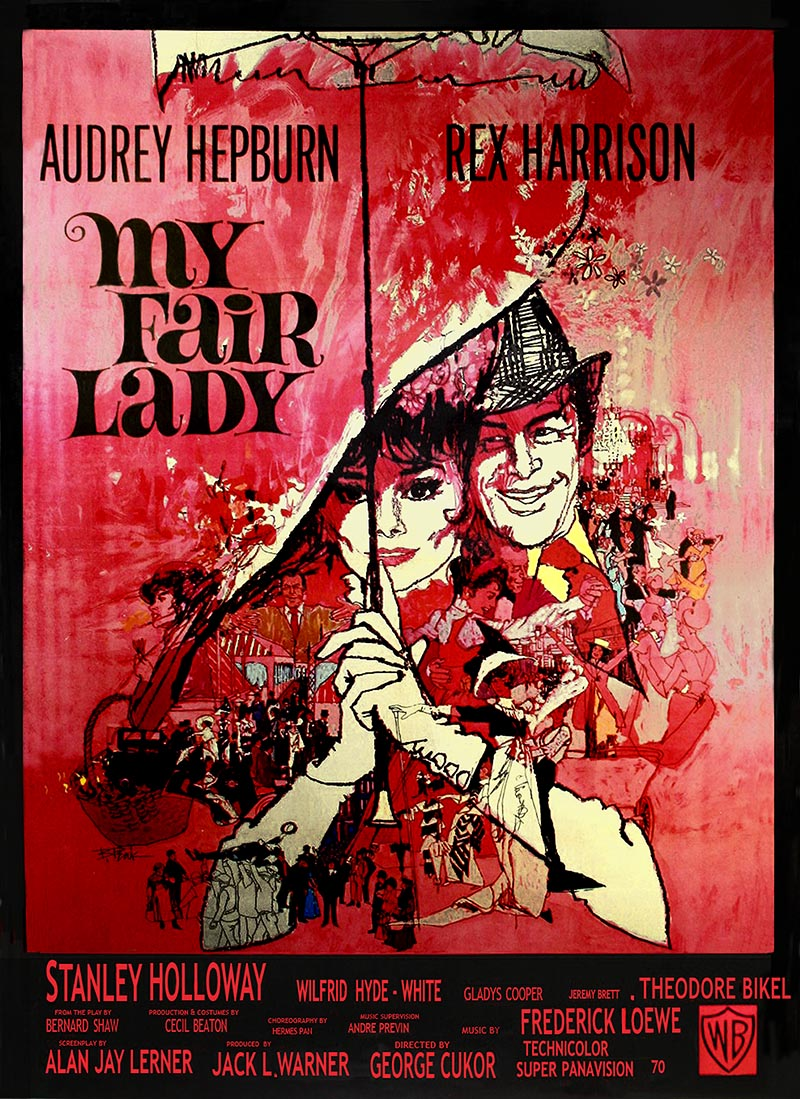 A pompous phonetics professor is on a mission to transform a working-class girl to a member of the porsche society. 
How Green Was My Valley (1941)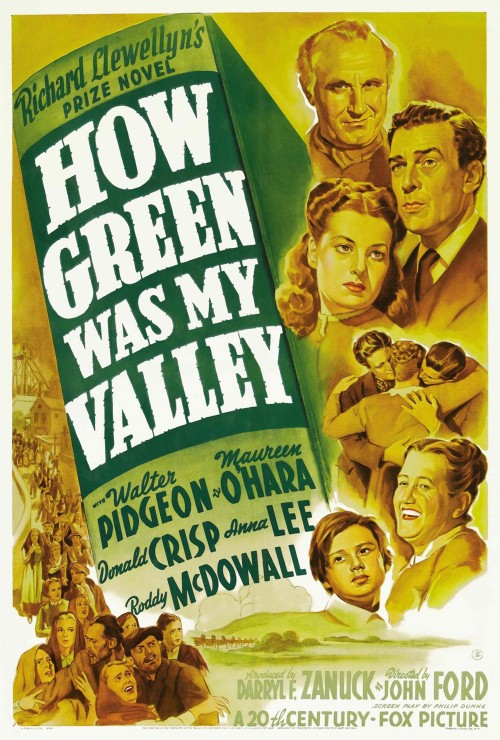 The reminiscences of a sixty-year-old Huw Morgan as he sailed through a rapid social change and its repercussions during his younger years. 
A Little Princess (1995)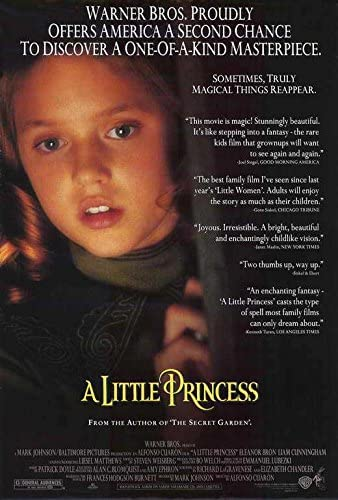 Sara is a daughter of a rich aristocrat in India. Her father, Richard, volunteers to fight for the British army in World war 1. Since Sara is a motherless child, her father enrolls her in a New York boarding school headed by Miss Maria Minchin. However,when Richard is wrongly pronounced dead in World war 1, Sara falls prey to  Miss Maria's cruel instincts. 
Director:  Alfonso Cuaron
Genre: Drama, Family and Fantasy
Jingle Jangle: A Christmas Journey (2020)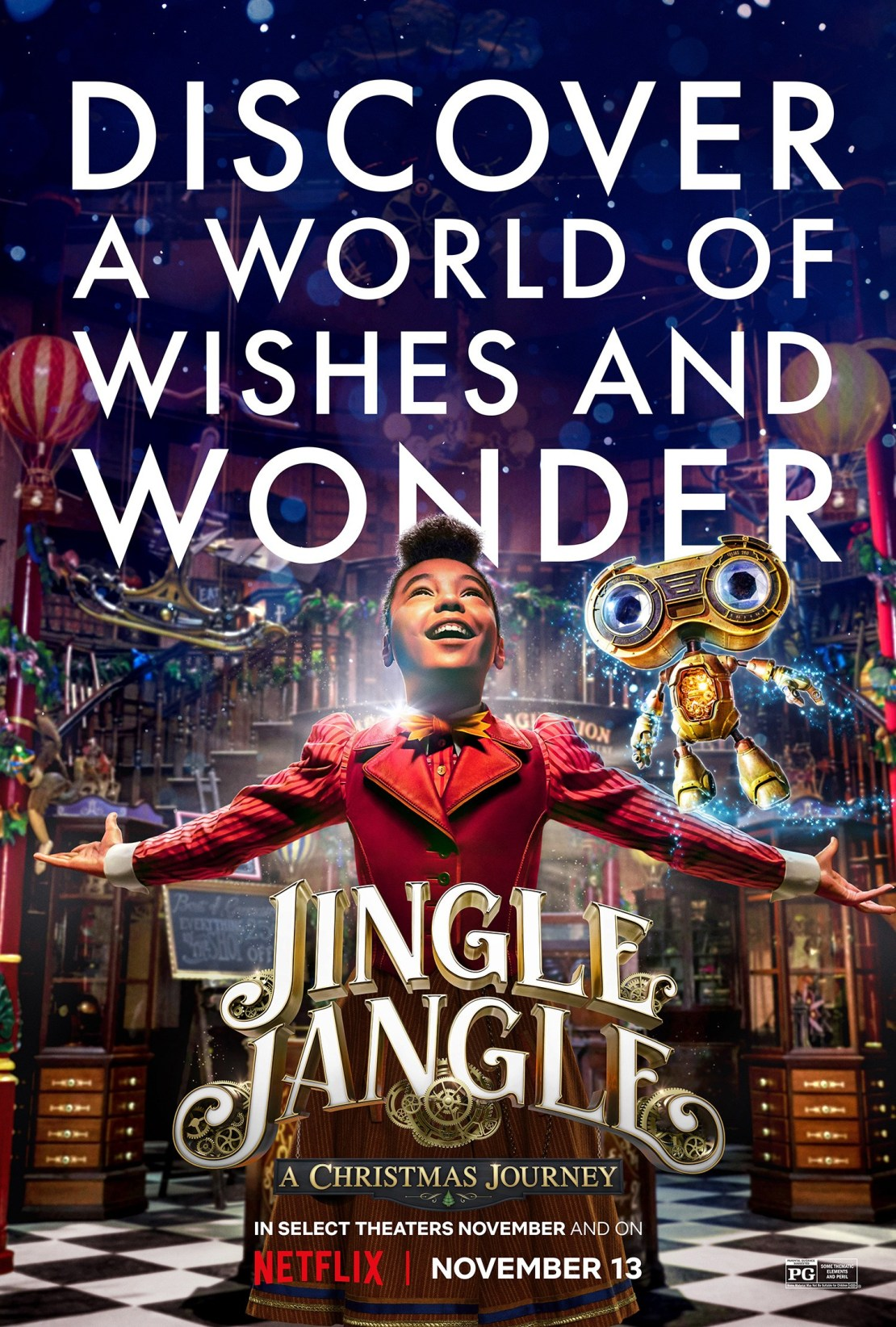 A grandfather who lost his hope after being betrayed by his apprentice regains his cheerfulness citing his granddaughter's arrival. 
Director: David E. Talbert
Lassie (1994)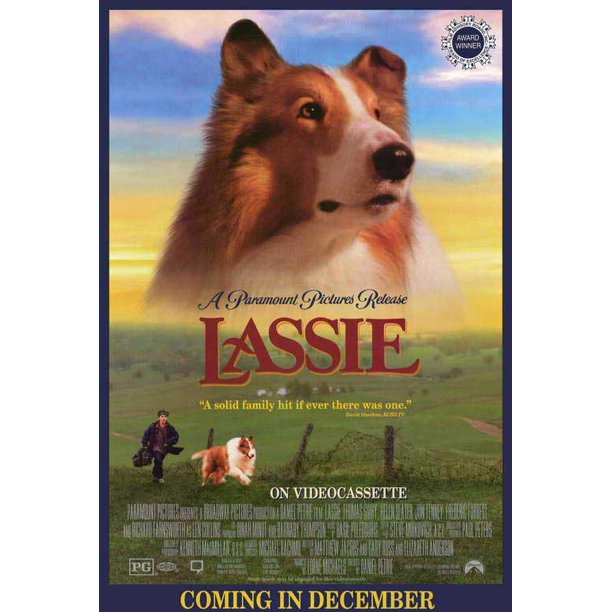 A loyal Lassie helps the Turner's family as they transition from city-dwelling to rural living. 
Willy Wonka and the Chocolate Factory (1971)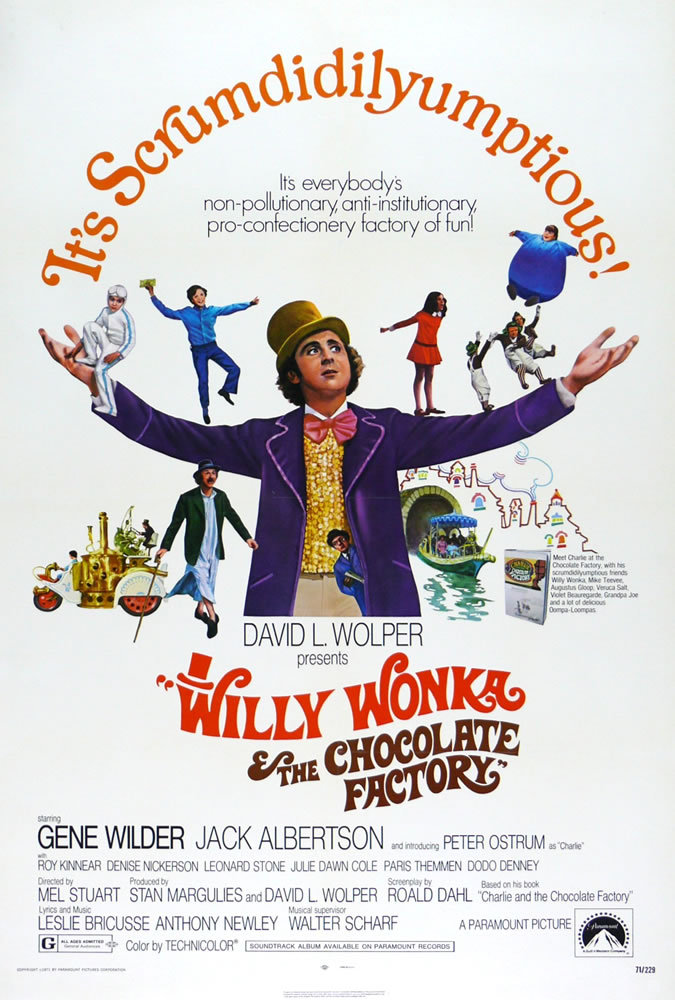 The adventures of five kids as they win access to a mysterious chocolate factory. 
Encanto (2021)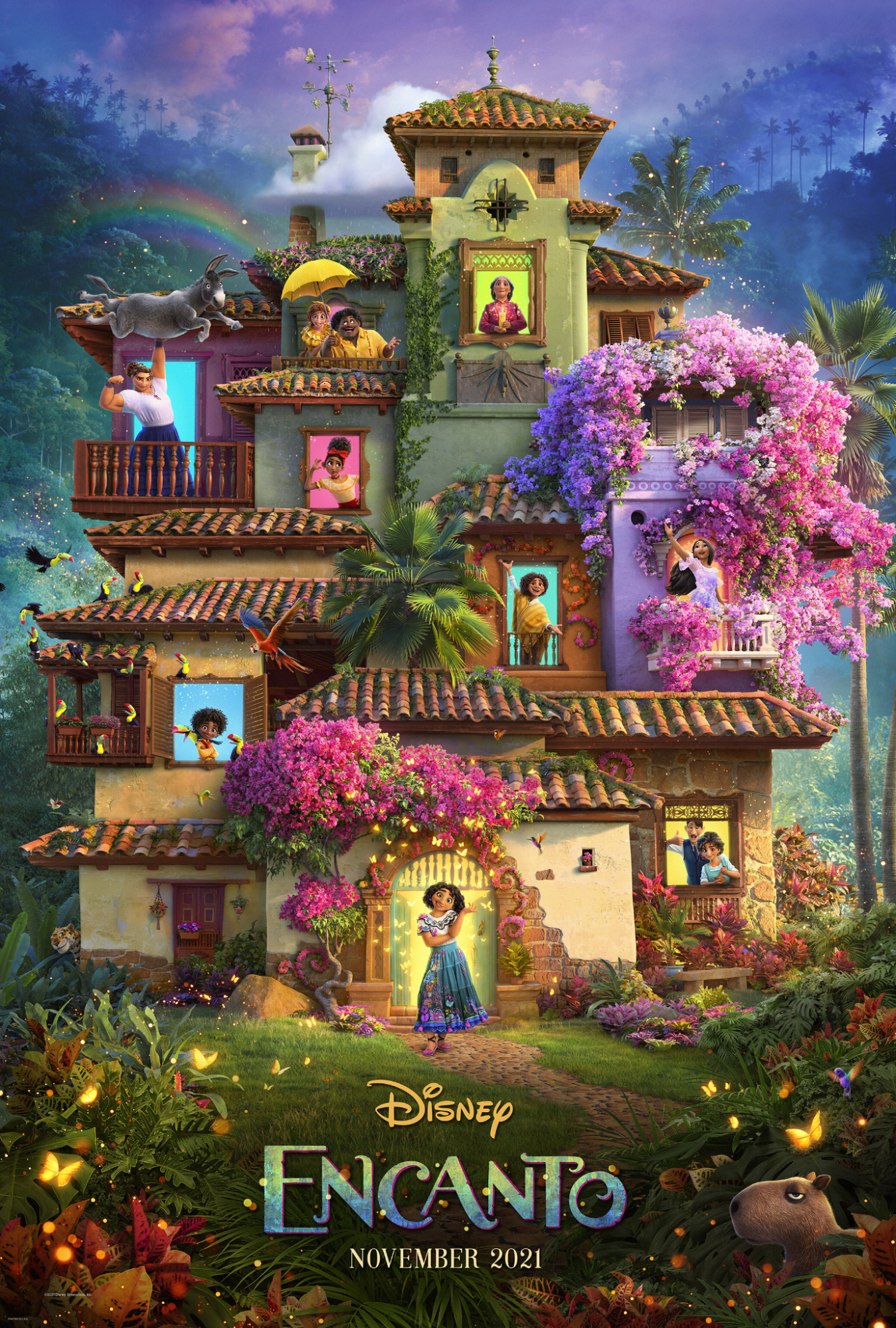 The only ordinary member of the magical Madrigal family, Mirabel is on a mission  to save her magical house from the surrounding danger. 
Director: Jared Bush, Byron Howard
Ghostbusters: Afterlife (2021)
When a single mother and her two children relocate to a new town they uncover their roots to the original ghostbusters and to their grandfather's legacy. 
Director: Carrie Coon, Finn Wolfhard, McKenna
Running Time: 122 minutes
Streaming Platform: In theaters
Eternals (2021)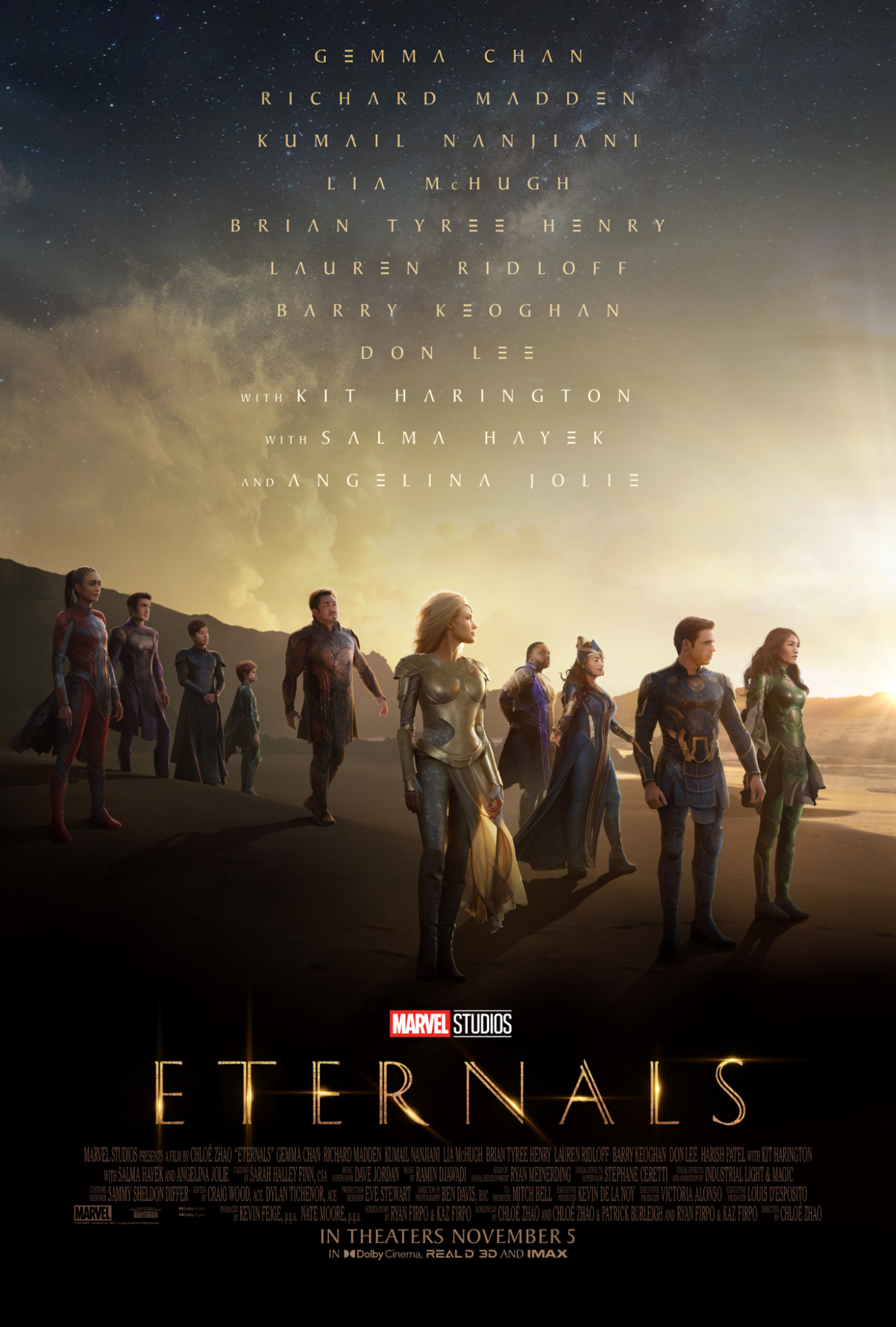 The heroic  contributions of a race of immortal beings who influenced the Earth's history and its civilization.