Who is a Music Director?
A music director, also known as a conductor, composes appropriate songs and music to intensify the impact of emotional and dramatic scenes in movies. A musical director leads a cast, orchestra, choir, and other musical groups in a show. They select the required musical arrangements and compositions to be performed and study musical scores to get ready for rehearsals.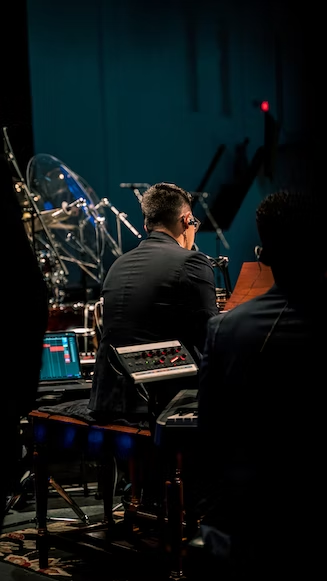 The music that delights listeners at concerts, musicals, movies, or recordings is the product of a composer and music director's hard work and skill. Music directors lead bands, choirs, and other musical groups during recording sessions and performances. They ensure that musicians play with one coherent tone, balancing the melody, rhythm, and volume. On the other hand, composers write original music that bands, orchestras, and other musical groups perform. They also write lyrics.
Composers often learn different musical styles, though some focus on one genre, like classical or hip-hop. They also may work for musical theater, compose movie scores, or write commercial songs. Though music directors may work anywhere in the country, many jobs are available in New York, Los Angeles, Chicago, and Nashville.
The production director and musical director must have a mutually supportive collaboration. The director expresses his or her vision of the show. The music director uses his or her perception of the show's musical demands to help the director (and cast) succeed. The best music directors are leaders and team players themselves, who know when to take charge and when to accommodate others' creative vision.
What are the Core Responsibilities of a Music Director?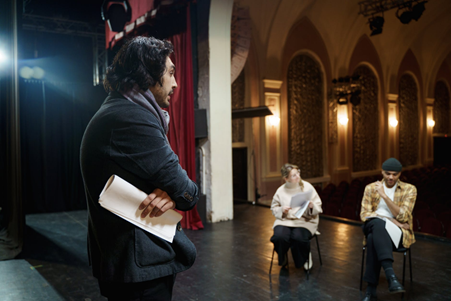 Understanding the specifications and limitations of a program and working with available resources to plan performances.
Attend creative team meetings with the Choreographer and Director to develop the overall vision of the show or a movie
Study the script and music
Assessing the rhythm, voice, tone, and skills of each musician and improving a good understanding of their abilities.
Take part in auditions to evaluate the vocal abilities of all auditionees and offer advice on which individual might be the best fit for each role based on vocal performance.
Teach music to the cast and musicians
Attend rehearsals and lead regular warm-ups before the show
Usually serves as the conductor during live performances, directing the orchestra.
Organizing regular maintenance for musical instruments.
Selecting music and conducting interviews, PR opportunities, and performances for television and radio.
Preparing budgets and ensuring teamwork within budgetary constraints.
What Qualifications Does a Music Director Need?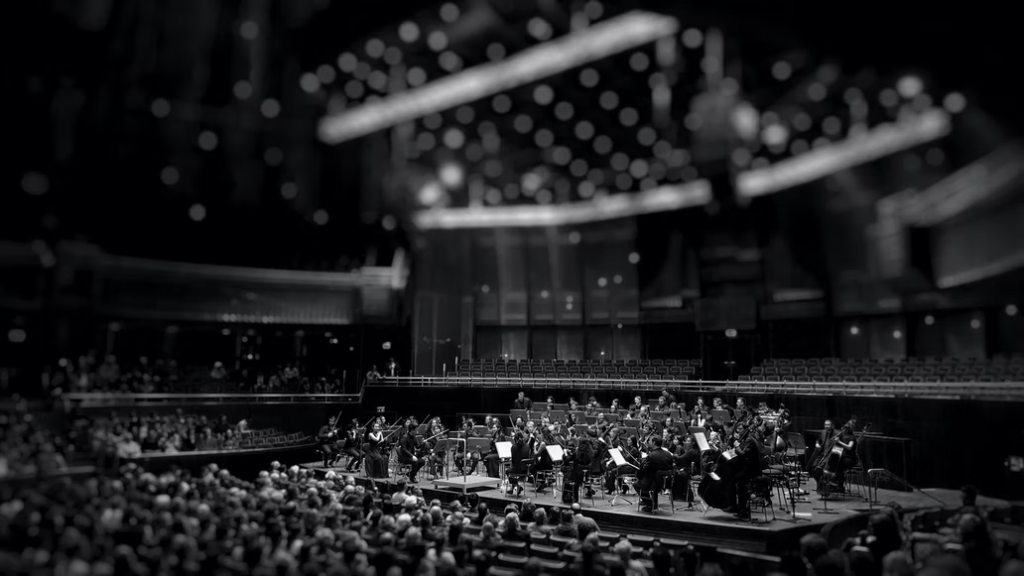 A degree in music or musical theatre is recommended.
Courses in composition, orchestration, and conducting would be advantageous. In addition, training or internship in musicianship, voice, and acting.
Excellent knowledge of music techniques, theory, and performance.
Excellent organizational, communication, and interpersonal skills.
Strong leadership, multitasking, and time management abilities.
Ability to offer guidance and make decisions under pressure.
What are the Key Skills That a Music Director Should Have?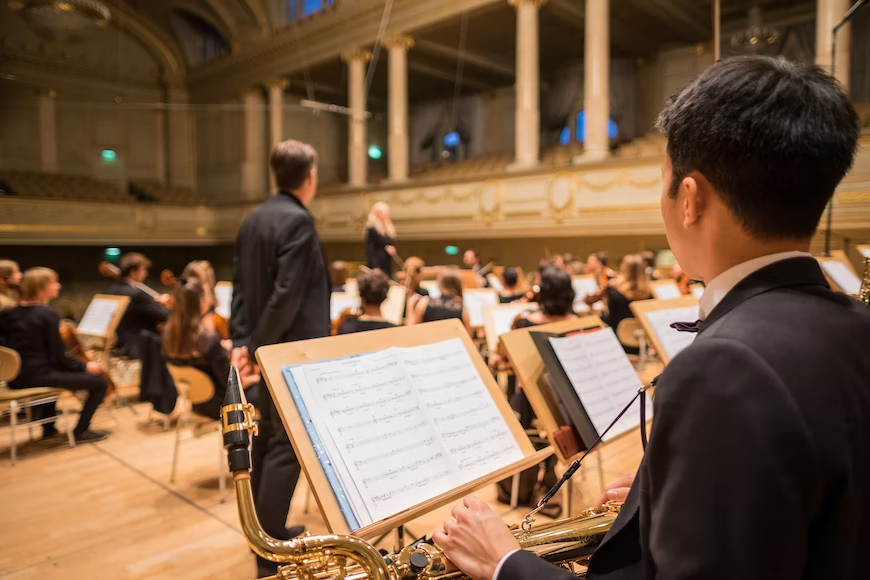 You must have a creative flair.
Ability to work with different people in different departments.
Ability to sing (well enough to teach singers), play the piano, understand other musical instruments, and read music.
How Does a Music Director's Career Look Like?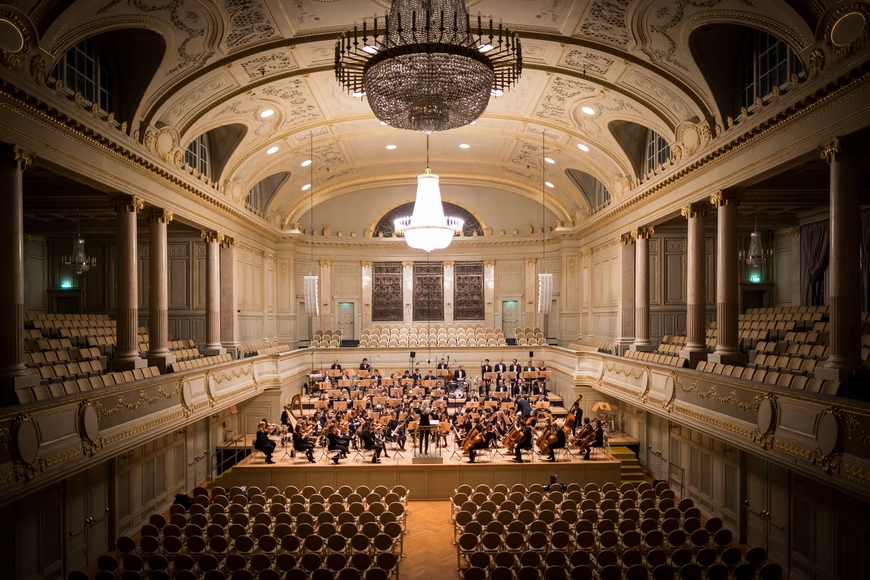 Music Directors can work both permanently and in part-time positions. As this is a senior-level management role, you must have years of experience working with recording artists touring concerts or with a show or orchestra company. You can develop your skill through the use of apprenticeships. However, many of them start with community theatre, eventually moving on to regional theatre and professional work.
How to Become a Music Director?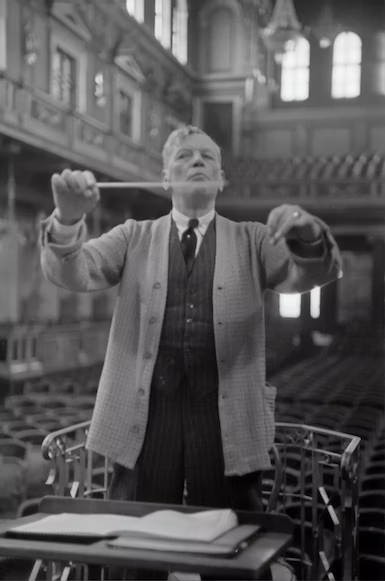 Step 1: Learn the Basics
Usually, most music directors learn to play an instrument and read notes at a young age. They know to operate more than one instrument and have learned to sing. Exposure to various musical performances such as symphonies, ballets, concerts, or broadway plays is beneficial at this stage.
Step 2: Apply for a Bachelor's Program
To become a professional music director, you'll need to earn a bachelor's degree. In addition, the program will probably require you to submit recordings, audition, or both. Because of this, it's essential to practice your skill so you can apply and be admitted into the music program of your choice. According to O*NET OnLine, more than 30% of the music directors held a bachelor's degree, more than 20% held a master's degree, and nearly 40% had continued their studies and earned a doctorate degree.
Step 3: Earn your Degree
Earning a bachelor's degree in a related field such as music theory, music composition, or conducting is important to become a music director. For example, a bachelor's degree is generally sufficient to become a choir director in a school, but you may also need to earn your teaching certification. However, most music director jobs require you to hold a master's degree for other employment opportunities.
How Can I Gain Experience as a Music Director?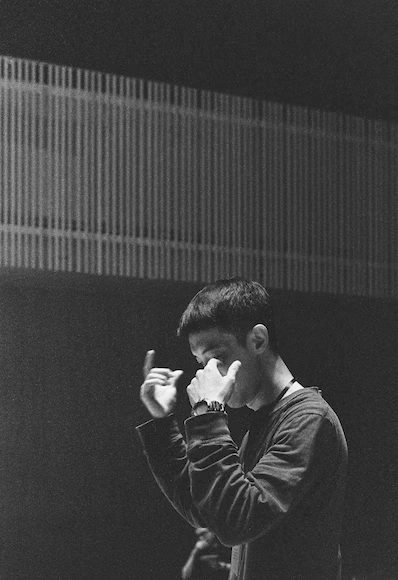 Internships provide a range of experiences that can lead you to a career as a music director. Colleges and universities may offer internships, but record companies may offer opportunities, too. You may perform duties such as scanning and organizing music files, researching upcoming films to place music, and processing royalties. Suppose you're already working in the music field as a jingle writer, composer, orchestrator, or music editor. In that case, your job experience can likely translate to music direction for the film with additional training.
How Much Does a Music Director Earn?
The average salary of a Music Director ranges from $24,000 to $55,000 per year.
Music Director Videos
How To Start A Music Career With No Support | Family, Friends, & Coworkers
What Does A Music Director Do?