Who is a Music Producer?
A Music Producer, also known as a Record Producer, makes sure that the output is as good as it can be when recording a song or making a record. This is done by ensuring it is well-produced and well-recorded. It may mean giving the singer or band advice regarding certain aspects of their performance or ensuring the engineer does his job the best way possible. Music producers manage the entire process by which bands and performers record, produce, and release music, and assume many roles during the process.
Music Producers bring the vision of a recording to life. They are responsible for managing and leading the creative and technical aspects, whether for a single song, a soundtrack, or an album.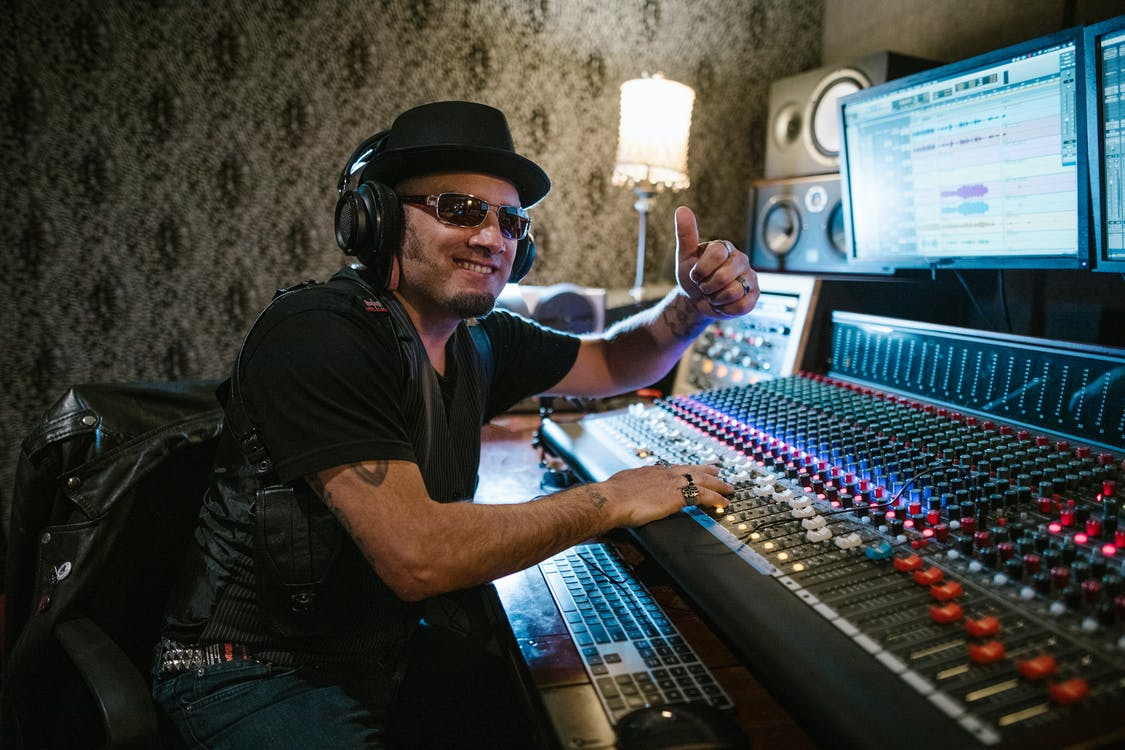 What Does a Music Producer do?
A music producer working in a studio may create music for films, albums, advertisements, and other creative endeavors.
A music producer working in a live concert may run concerts, festivals, or live shows. He will coordinate with technical staff, performers, and other stakeholders to ensure events run smoothly. Also, live events can be one-offs or regular annual events in indoor and outdoor music venues of all sizes.
Any kind of music production you work in, and whether you're working with individual artists or bands, your role is to bring all the separate parts of a recording process together. This includes writing, arranging, mastering, and selecting different production techniques and types of musicians to get the required outcome.
Music producers often coordinate with sound engineers, and both roles require a solid knowledge of the technical aspects of sound production. However, a music producer also has a broader artistic, visionary ability.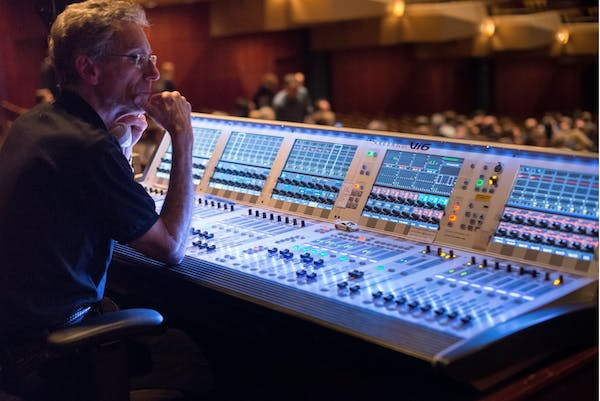 What are the Responsibilities of a Music Producer?.
Listening to an artist's sample tapes and working with them to produce the music they require.
Deciding on a suitable studio for an artist's music and equipment.
Advising on album songs
Handling technical equipment, including mixing desks.
Finding and booking suitable venues
Involving in technical work, including audio editing, sound design, and ghost production
Organizing event schedules, timings, and performances
Making logistical arrangements for artists
Working with organizations, artists, and venues involved in live events
Helping artists to achieve the sounds they're striving for
Ensuring the arrangement of other facilities, like catering, toilets, entertainment, and insurance.
Working with marketing groups to prepare printed material.
What are the Different Types of Music Producers?
Every famous recording artist will work with top producers who are highly skilled and trained in producing music and expert in the musicianship side of production. Sometimes finding your niche as a music producer will open the doors to success. A music producer can be any or all of the following:
1. The Engineer
The most stereotypical vision of a producer that humans envision operating in a studio is the music engineer. This type of producer diligently works while hunched over the soundboard, maybe obsessing over compression settings, equalization, and reverb tails.
An engineer kind of producer generally has solid knowledge of the technical aspects of recording music. They may be an audio engineer before moving up the ranks and becoming a music producer.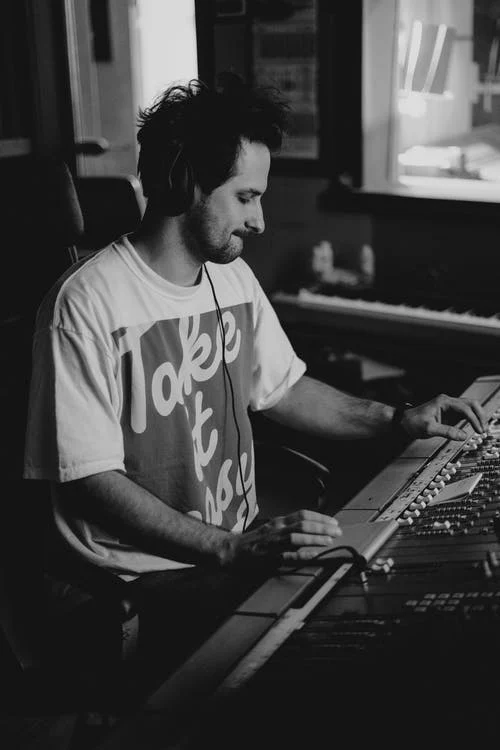 2. The Mentor
The mentor may have experienced being a recording artist themselves. The mentor type of producer is very in line with the artist and their needs. They can notice where the artist needs coaching, motivation, and encouragement to produce the best music they're capable of.
Due to their recording history, they seem to have a gift for providing fresh insight and can re-focus artists on their core strengths.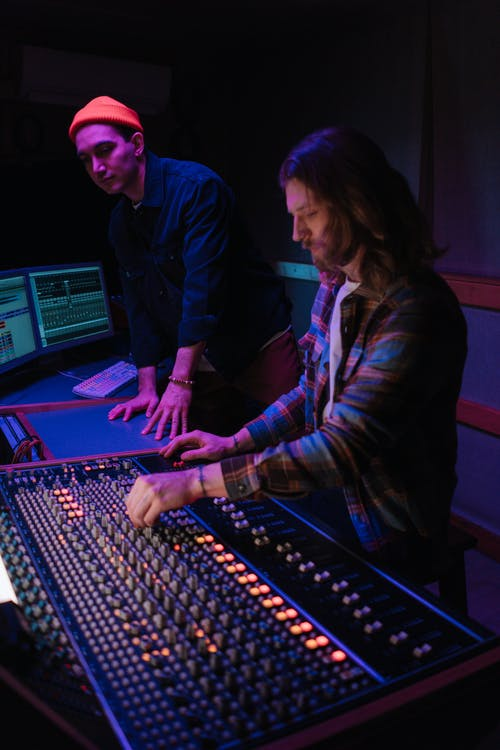 3. The Golden Ticket
The Golden Ticket type of producer has the magic touch – their proven track record can guarantee success for anyone who will work with them. Whether they can network with other industry professionals, the knowledge of music trends, or run their studio, they are incredible achievers and share that achievement with their recording artists.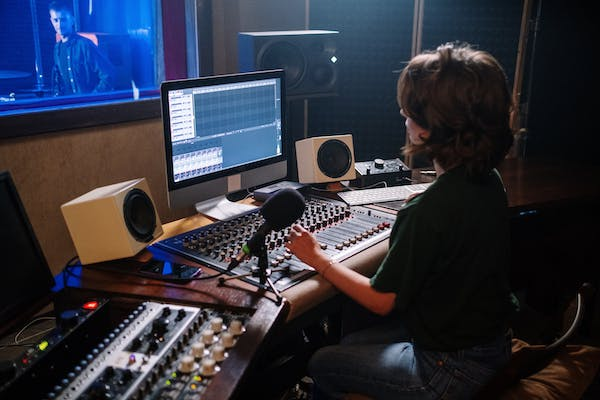 4. The Musician
The musician will be the first and foremost. While they are now producers, they are also engaged in recording tracks for the artists – playing instruments and adding to the overall orchestration of the tracks.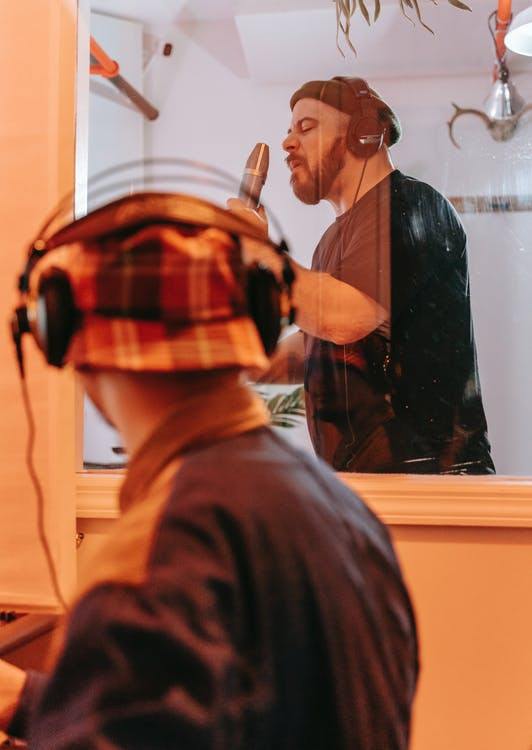 5. The Artist
Sometimes the artist takes total control of their album, and they become the producer, too. This is generally an artist with many achievements under their belt and experience in producing music and recording equipment.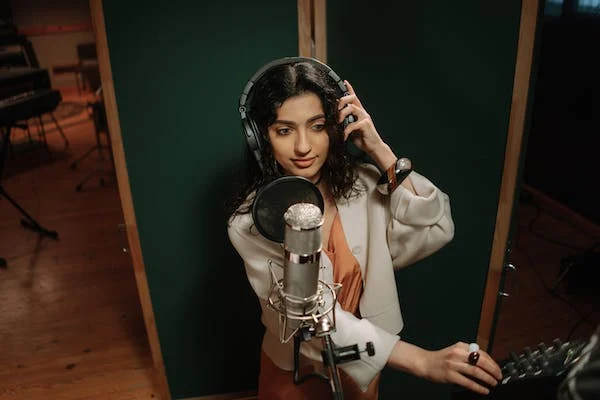 So, depending on their background and what they are familiar with and comfortable doing to create a successful album, the range of a producer's duties changes. As a result, finding your niche in the production industry might take some time.
How to Become a Music Producer?
Just like the term "music producer," the duties associated with it are incredibly complex and varied.
You can become a musician or an associate with musicians. Or maybe, you can become an engineer and gradually adapt to making music. In all honesty, there are a lot of chances.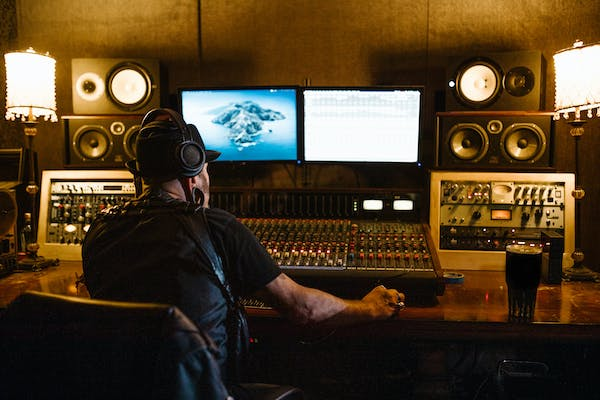 Perhaps start learning an instrument if you'd like to be a music producer and become familiar with the writing side.
But maybe the best way to become the type of music producer you wish to be is by choosing a specific path and pursuing it. For example,
If you want to inspire or coach performing artists, learn how to motivate, coach, and evoke emotion from the artists you work with.
If you're interested in becoming an engineer who makes knowledgeable and valued suggestions to artists, first try recording songs with various artists. Then notice what makes an album sound great, and start offering tips during the recording process.
If you'd like to be an engineering producer, start recording, mixing, and mastering some songs.
If you expect to become a super-producer, start learning as much as you can about recording, writing, and all other things of the music-making process. Essentially, try to write, record, and engineer your recordings by yourself. In addition, learn as many music creation skills as possible if you're trying to become a super-producer.
There is no one way to become a music producer because there is no definitive position a music producer has. Just know that the process of becoming one may be complicated and will require your total effort.
What are the Skills and Qualifications Needed for a Music Producer?
Music Producers need a distinct set of skills. Therefore, your job description should include skills relating to the music production process, from songwriting to song distribution. Essential skills for a Music Producer are:
Musical talent and experience are typically gathered from the Music Producer's past experiences as a musician.
Excellent technical knowledge of music and recording
Networking and interpersonal skills
The ability to handle studio equipment and use sound editing software
Management skills
Knowledge of the latest industry developments
Attention to detail and an exceptional ear for music (required for analyzing all the elements of a musical piece and identifying imperfections in the production process)
The ability to provide productive feedback and the mental courage to receive negative feedback.
What are the Educational and Training Requirements Needed for a Music Producer?
Usually, music producers do not need any official educational requirements. But to be successful in this position, you need:
Creativity
Vision
Deep musical knowledge.
Most music producers hold bachelor's degrees in either music or the science of music. They also have good practical knowledge of music that has been acquired through past work as a musician. Though some music producers are mainly self-taught, extended education and practical education in sound engineering, recording equipment, and all playing and recording music aspects are usually required.
What are the Experience Requirements for a Music Producer?
As music production is a competitive field, enthusiastic Music Producers usually need to be creative to earn the necessary experience for the job. Although, while working as a musician, you will provide someone with the knowledge and expertise required to deal with other musicians, the technical viewpoints of the job can only be obtained by working in a music studio. Some Music Producers learn the business by operating their own recording studios. Working as a volunteer/assistant in music studios or production companies or in an entry-level role at music events and festivals are great ways to get experience.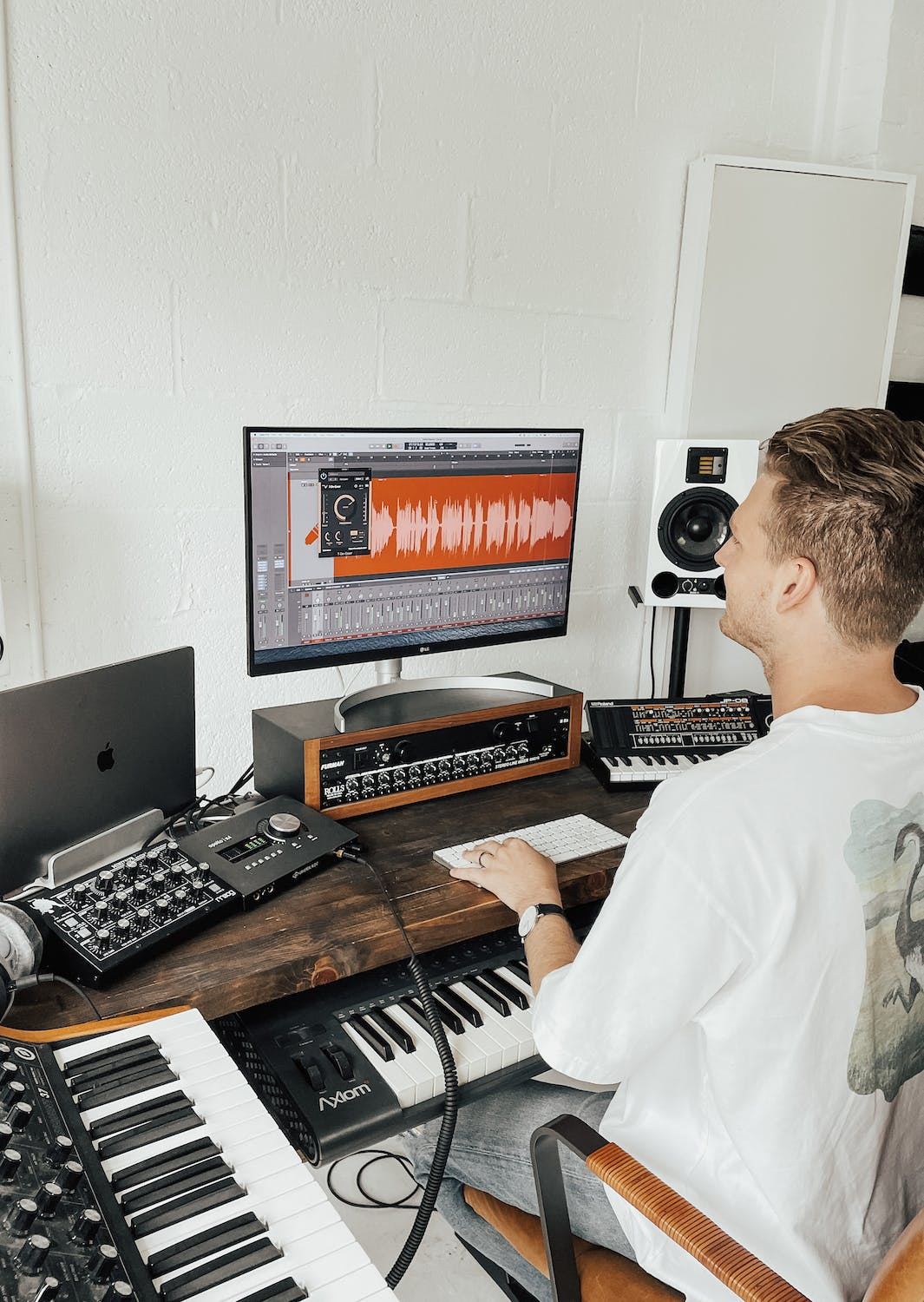 How Much Does a Music Producer Earn?
The amount of money a music producer makes depends on his experience and clout. For example, the producer of a chart-topping artist will make more money than a producer working for a small independent group. According to the 'Music Careers Dollars' 2016 edition and Cents report by the Career Development Center at Berklee College of Music, record producers make anywhere between $25,000 to $1,000,000 per year, or even more.
What Type of Equipment Does a Music Producer Handle?
In the earlier days, music production equipment was an expensive investment. At present, it's possible to get up and operate with a few thousand dollars. The basic music production equipment includes:
Personal Computer
Digital Audio Workstation (DAW): Pro Tools, GarageBand, Logic Pro, etc.
Audio Interface
Microphone
MIDI Controller
Headphones
Audio Monitors
The equipment is impressive, but the real heart of the recording comes down to the people. Though you have the best gear and studio, the music comes first. To create the best recording possible, you need to preserve the essence of the music. Music production equipment can be as simple as your phone recorder until you are prepared to invest in the items mentioned above.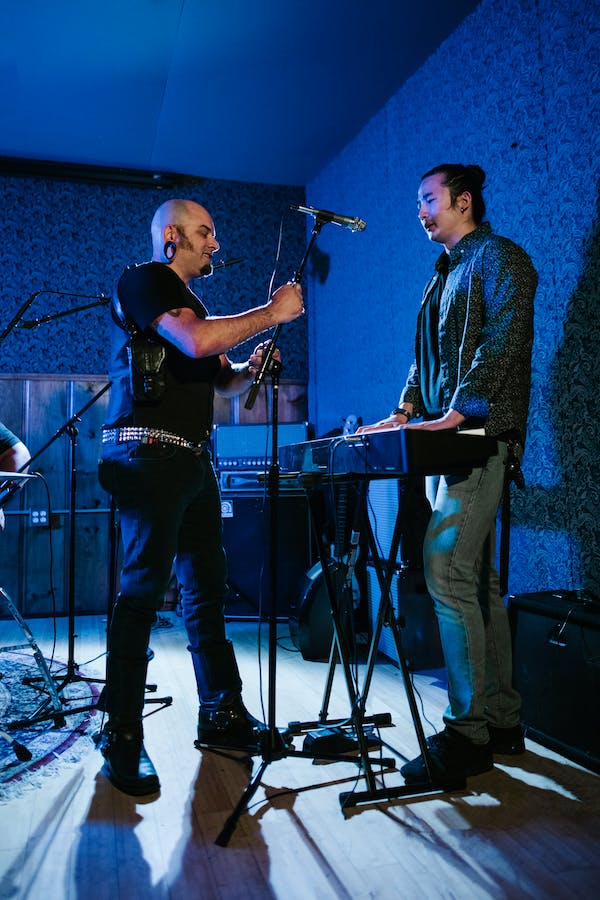 Music Producer Videos
What Does A Music Producer Actually Do? (Explained By A Pro)
Music Producer Motivation: 8 Tips to Keep You Inspired
Everything I Wish I Knew Starting as a MUSIC PRODUCER
Music Production & Beat Making Process EXPLAINED
Music Studio Setup For Producers – DIY Home Studio Tour 2021
How To Become a Music Producer
What the Top Producers Do in The Studio – Art of Making Beats Documentary