The term "Nollywood" initially applied to the Nigerian film industry. The New York Times piece is where the phrase first appeared in the early 2000s. The phrase is the topic of various debates because there is no clear or accepted definition due to the history of changing meanings and situations.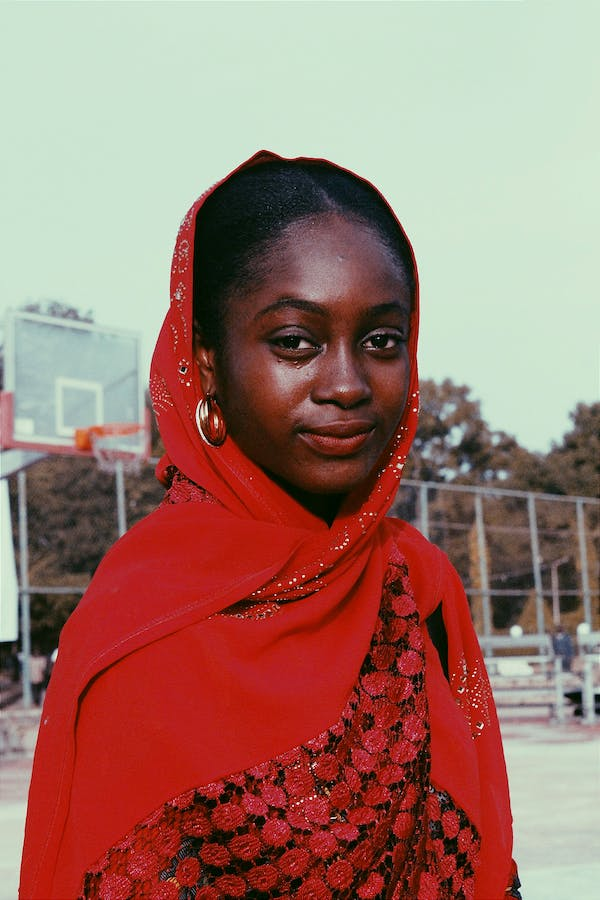 What is Nollywood?
The Nigerian film industry, known as Nollywood, is the second-largest in the world in terms of output, turning out over 2,500 movies each year. This amount tops Hollywood and is only surpassed by Bollywood in India. Norimitsu Onishi, a journalist for the New York Times, contributed to the term's creation in 2002 after he noticed a huge amount of filmmaking activity taking place in Lagos, Nigeria. Even though Nollywood doesn't earn as much money annually as Hollywood or Bollywood, it is renowned for its prodigious output under somewhat worse conditions. Early Nollywood had a sort of DIY video production quality. But more lately, the Nigerian film industry has been honing its technique. Nollywood, most known for comedies and dramas, is currently making new genres with the same high picture and sound quality, including horror, historical dramas, musicals, and animations.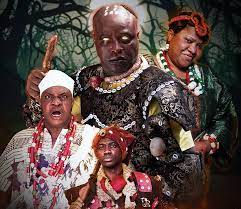 How Did The Name Nollywood Emerge?
The phrase "Nollywood" has no clear definition, although Jonathan Haynes found that it was first used in a 2002 New York Times article by Matt Steinglass to characterize Nigerian cinema. Norimitsu Onishi used the name in a September 2002 New York Times story, as Charles Igwe pointed out. This phrase in the media still refers to the Nigerian film business. Later, it was supposed that its meaning was a combination of the terms "Nigeria" and "Hollywood," the important American film industry center.
Which Country Has Nollywood?
Although a large number of films were made in Lagos, Nigeria, we cannot claim Nollywood as a place. Ideally, the term is a portmanteau or a sobriquet for the Nigerian film industry. Nollywood as a term originated during the early 2000s. Over the years, Nollywood is also applied to African diaspora movies affiliated with Nigeria or specially made to capture the Nigerian audience.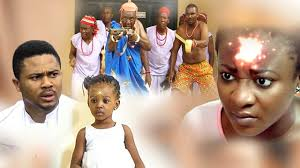 History of Nollywood
The history of Nigerian cinema, often known as Nollywood, Nigerian cinema, often called Nollywood, consists of movies produced primarily in Nigeria, dating back to the 19th century and into the colonial age at the onset of the 20th century. The history and establishment of the Nigerian motion picture industry are generally classified into four main eras:
The Colonial Era

The Golden Age Era

The Video Film Era

The Emerging New Nigerian Cinema
Cinema as a mode first appeared in Nigeria towards the end of the 19th century through peephole viewing of motion picture devices. They were soon replaced by the onset of the 20th century with improved motion picture exhibition devices.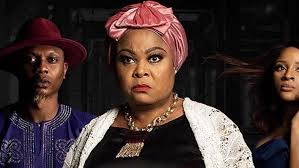 Is Nollywood Bigger Than Hollywood?
The Nigerian film industry, often known as Nollywood, has overtaken Hollywood in terms of the number of movies it produces yearly. Nollywood is also known as a subset of Bollywood. They currently have the second-largest film business in the world, and Jodie Foster has even given a MasterClass about it. Even though the country's economy is ranked 27th in the world by GDP, Nigeria's growing success in the film industry is due to various causes.
Is Nollywood The Second-Largest Film Industry?
Both critics and non-critics have been startled by the growth of Nollywood. Over the past two decades, it has developed into a cultural phenomenon that draws millions of moviegoers worldwide, not just in Africa. Amazing tales of pre-colonial past and present life, tensions, and beliefs have come from Nollywood. According to its $5.1 billion valuation in 2013, the New Nigerian Cinema has surpassed the United States to become the second-largest film business and the third-most lucrative one. Because of distribution agreements signed with Western streaming platforms due to its success, Nollywood's most recent films are now available to audiences worldwide. While Hollywood movies are normally released in theaters worldwide, Nollywood movies are typically only available online and through streaming platforms. One of the most well-known is YouTube, where a channel called NollywoodLove is dedicated to Nollywood movies.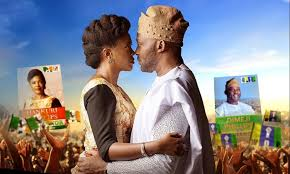 Some Notable Nollywood Movies
Here we are with a set of must-watch Nollywood movies. Let us swoop into the world of Nollywood!
Living in Bondage (1992)
It is a unique plot that revolves around love, betrayal, suffering, and retrieval. This film marked the beginning of the video film industry in Nigeria. The central theme in this movie is a battle between God and Satan. 
Director: Chris Obi Rapu
Language: Ibo
Genre: Drama
Main Cast:
Grace Ayozie

Francis Agu

Chizoba Bosah
IMDb Rating: 7.0
Running Time: 2 hours 43 minutes
Movie Trailer: Living in Bondage – Movie Trailer
Violated (1996)
If you are looking for a romantic Nigerian drama, it is a must for you to watch this movie. Both Violated and Violated 2 were released in the conventional home video format. 
Director: Amaka Igwe
Language: English
Genre: Drama
Main Cast:
Kunle Bamtefa

Ego Boyo

Mildred Iweka
Running Time: 1 hour 40 minutes
Movie Trailer: Violated ~ Official Trailer
Maami (2001)
The film is named after Maami, a brave soul and a sweetheart who tries to save her son from his father. It is based on a Nigerian novel. The plot takes place for two days and paints the story of a single mother and her son, who are miserably poor. It remained a part of the official selection of the NollywoodWeek Paris 2013.
Director: Tunde Kelani
Language: English, Yoruba
Genre: Drama
Main Cast:
Funke Akindele

Wole Ojo

Ayomide Abatti
IMDb Rating: 8.1
Running Time: 1 hour 33 minutes
Box Office: $150,000 (estimated) 
Movie Trailer: MAAMI Official Trailer by Tunde Kelani
Contract (2012)
It paints a story of a bachelor who vows never to marry a woman but hires a woman to beget a child for him. They signed a contract with the condition that they would part ways after delivery. A Ghanaian film, Contract (2012), bagged the Best Film and Best Writer at the African Magic Viewers' Choice Award and received six nominations at the ninth Africa Movie Academy Awards, including Achievement in Screenplay, Best Actress in a Leading Role, Best Actor in a Leading Role, also Best Director.
Director: Shirley Frimpong-Manso
Language: English
Genre: Romantic Comedy
Main Cast:
Hlomla Dandala

Joseph Benjamin

Yvonne Okoro
360nobs Rating: 6.5
Movie Trailer: Contract – Official Trailer
Married But Living Single (2012)
Adapted from the book written by Femi Faseru, the movie was released by the same name. A Nigerian Romantic Drama, Married But Living Single, revolves around a working woman at loggerheads with her life partner. She feels ignored after she is given a promotion at work. She quits the job, although the conflict remains between the couple.
Director: Tunde Olaoye
Language: English
Genre: Romantic Drama
Main Cast:
Funke Akindele

Joseph Benjamin

Adeola Faseyi
Running Time: 1 hour 57 minutes
Movie Trailer: MARRIED BUT LIVING SINGLE
30 Days in Atlanta (2014)
It paints the story of Akpos who wins a 30-day holiday trip to Atlanta, for two persons. Akpos takes his cousin along for the free trip. A combination of humor and diction, it is a must-watch Nollywood movie. 
Director: Robert Peters
Language: English
Genre: Comedy
Main Cast:
Ada Ameh

Ayemere Caleb

Kenneth DeLozier
Running Time: 1 hour 51 minutes
IMDb Rating: 5.7
Movie Trailer: 30 DAYS IN ATLANTA Trailer
Ojuju (2014)
It depicts the story of Romero and his friends who struggle to find out the cause of rabid river blindness. A horror, Ojuju is a Nigerian Zombie thriller and the debut film of C.J Obasi, a writer and director. 
Director: C.J 'Fiery' Obasi
Language: Ibo, Yoruba
Genre: Horror, Thriller
Main Cast:
Gabriel Afolayan

Omowunmi Dada

Kelechi Udegbe
Running Time: 1 hour 35 minutes
IMDb Rating: 6.2
Movie Trailer: Oxlade – Ojuju (Official Video) 
Taxi Driver: Oko Ashewo (2015)
It portrays the plot of a young car mechanic who has come to Lagos following the sudden demise of his father. He is called by his father's co-taxi driver, Taiwo, who seems to  be dangerous.
Director: Daniel Oraihi
Language: English, Yoruba
Genre: Comedy, Drama
Main Cast: 
Odunlade Adekola

Richard Akinlade

Ijeoma Grace Agu
IMDb Rating: 6.0
Running Time: 1 hour 34 minutes
Box Office: NGN 10,000,000 (estimated)
Movie Trailer: TAXI DRIVER (OKO ASHEWO): Official Trailer #1- FilmOne Distribution
Okafor's Law (2016)
An enthralling Chuks plays with women from past and present. According to him, a man who has a woman has access to the woman forever. Okafor's Law is a perfect combination of romance, drama and comedy.
Director: Omoni Oboli
Language: English
Genre: Comedy, Romance, Drama
Main Cast:
Toyin Abraham

Halimar Abubakar

Muyiwa Adedeji
IMDb Rating: 5.0
Running Time: 1 hour 50 minutes
Movie Trailer: OKAFOR'S LAW Trailer | Festival 2016
The Wedding Party (2016)
A multiple-plot story, The Wedding Party, is an amalgamation of romance and comedy with various sorts of characters. The whole movie revolves around one idea – true love.
Director: Kebi Adetiba 
Language: English
Genre: Romance, Comedy
Main Cast:
Adeolu Adefarasin 

Alibaba Akporobome 

Zainab Balogun
IMDb Rating: 5.9
Running Time: 1 hour 50 minutes
Box Office: NGN 60,000,000 (estimated)
Movie Trailer: THE WEDDING PARTY Trailer | Festival 2016
From Lagos with Love (2018)
A contrasting love story between two couples. One is perfect love and the other a forbidden love. From Lagos with Love, depicts how parental pressure impacts relationships.
Director: Tola Odunsi
Language: English
Genre: Romance, Drama
Main Cast:
Damilola Adegbite

Museba Andrea

Nonso Bassey
Running Time: 1 hour 25 minutes
Movie Trailer: From Lagos With Love
How Does Digital Media Affect Nollywood?
A few years ago, the global streaming platform Netflix became interested in Nollywood, the Nigerian film business. Nigerian movies have been available on Netflix since roughly 2015. After being released in Nigerian theaters, the American conglomerate purchased the rights to hits like Kunle Afolayan's October 1st, Biyi Bandele's Fifty, and countless others. Toronto International Film Festival in 2018 saw the announcement by Netflix that it has acquired the exclusive worldwide rights to Lionheart, the comedy directed by Nollywood star Genevieve Nnaji. The movie was the first original Netflix production to come from Nigeria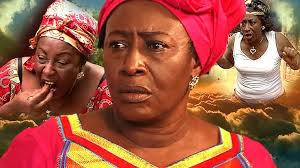 Nollywood As A Business In Nigeria
Nigerian cinema is a booming industry. In 2015, 59% of movies were produced worldwide, according to a study by the UNESCO Institute for Statistics, with Nigeria's 'booming' film industry serving as a major contributor to this increase. Nigeria's film industry is one of the most productive in the world, having created 1,074 films in total during the period of 2010 alone. It is called "Nollywood" and is frequently known to produce more movies than India's Bollywood. And when one ponders how the Nigerian cinema maintains a fast pace in producing content, it is just as simple. Here, one can be everything. A person can be a director, actor, cameraman, or costume designer. This helps them to work quickly and efficiently too. Nollywood gets no government or private sector assistance, and it is purely based on entrepreneurship. Failures have led to progress for African filmmakers. However, artists and technicians are bound to give more attention to details in the present times.
Disadvantages of Nollywood Movies
Nigerian internet connections are still too pricey and unreliable to ensure simple access to streaming services. As a result, most of the Nollywood content gets broadcasted through iROKO.tv and Netflix. In order to provide its Nigerian audiences with a better connection, Netflix is investing in infrastructure. But bigger spending appears to be required to have a noticeable effect on audiences' behavior. Hence, the main method used by the majority of Nigerian viewers will probably continue to be piracy or local screening locations, at least for the time being.
Foreign Investments and Nollywood
Foreign investments are surely big advancements in Nollywood, and how these would be for Nollywood producers is yet to be seen. Foreign investment in Nollywood has largely resulted in "more of the same" content up until this point. Low budgets and hurried production deadlines have remained the same for crew and actors' working environments. Large investors are mostly drawn to Nollywood due to its already-established appeal to African audiences. Making Nollywood more appealing to international audiences is yet to be worked on by Africans.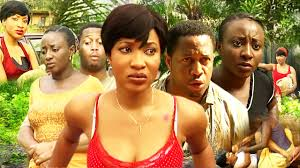 Amazing Facts About Nollywood
In 2002, Norimitsu Onishi, a New York Times journalist, coined the name "Nollywood." After seeing film production in Lagos, Nigeria, he first used this phrase in his paper.

The term "Nollywood" reflects the two most popular film industries – Hollywood and Bollywood.

The vibrant culture, architecture, and rich reflection of Nigerian cultures are reflected in Nollywood films that unite Nigerian Society.

Nollywood success is backed by its authentic and distinct method of storytelling.

Living in Bondage, Rattlesnake, Violated Glamour Girls, October 1, and Nneka the Pretty Serpent

are well-known Nollywood films that have achieved significant global recognition and financial success.

Kenneth Nnebue came up with an innovative idea to broadcast Nollywood content using VHS (Video Home System). This enabled Nollywood to reach African homes.

Living in Bondage

is Nollywood's first movie released through this system.

Nollywood generates $590 million in revenue annually by producing an average of 50 films every week.

However, the income for Nollywood actors is still low, and they earn between $1000 and $3000 per movie.
Videos
Welcome to Nollywood: The world's second-largest film industry
Let's talk about Nollywood: The story behind Nigeria's booming film industry
How Nigeria's Nollywood Became A Multi-Billion and World 2nd Largest Film Industry
Making It In "Nollywood," Nigeria's Booming Film Business
How to join Nollywood. A must-watch for all intending actors and actresses.