If you're shopping for podcasting equipment, you probably have an idea you want to share with the rest of the world. You may have stories, knowledge to share, or opinions to offer. Perhaps you're already a part of a group and want to add your perspective to the discussion. The brilliance of podcasts is that there are no restrictions, just a fundamental relationship between the speaker and the listener. All you need is the correct equipment to enhance that connection.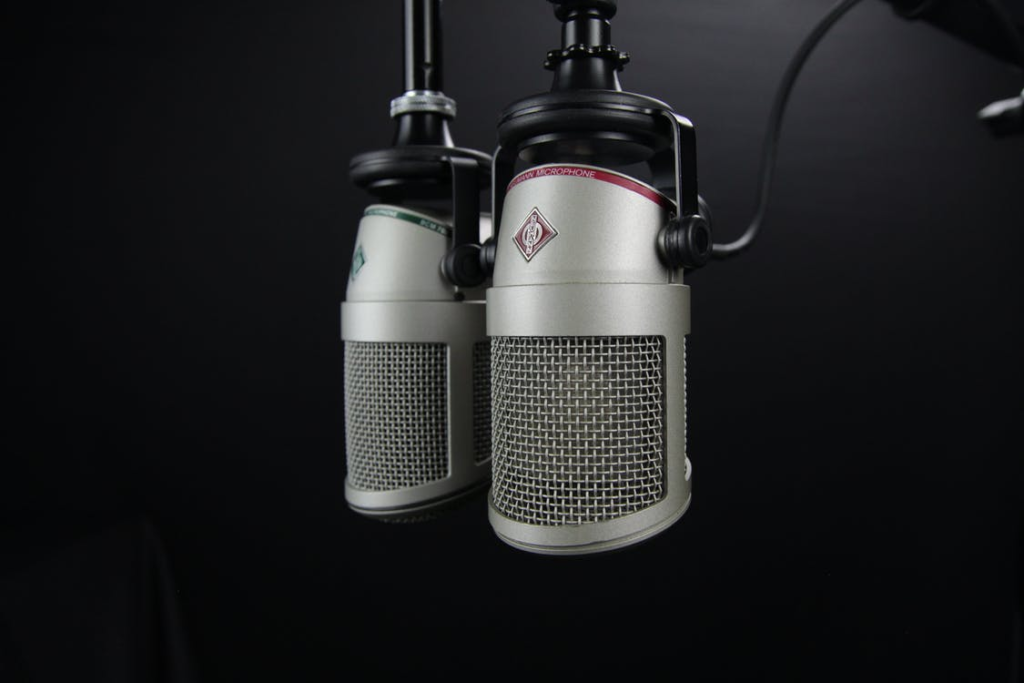 An electronic microphone and studio headsets are sufficient for some podcasters to get started. More ambitious ideas may necessitate a home studio outfitted with broadcast microphones, an audio interface, and sound isolation equipment. If you want the most straightforward answer, podcasting kits may have you taping in minutes. It all boils down to locating the appropriate equipment for your specific needs.
Your podcast installation must make the recording procedure as simple as possible. It should remove any obstacles for both you and your audience, allowing you to focus on what is the most important. Podcasts have helped musicians, interviewers, and content creators begin their careers. They're a realistic way to communicate with people who share your interests worldwide. We're here to take care of the niggles; the rest is up to you.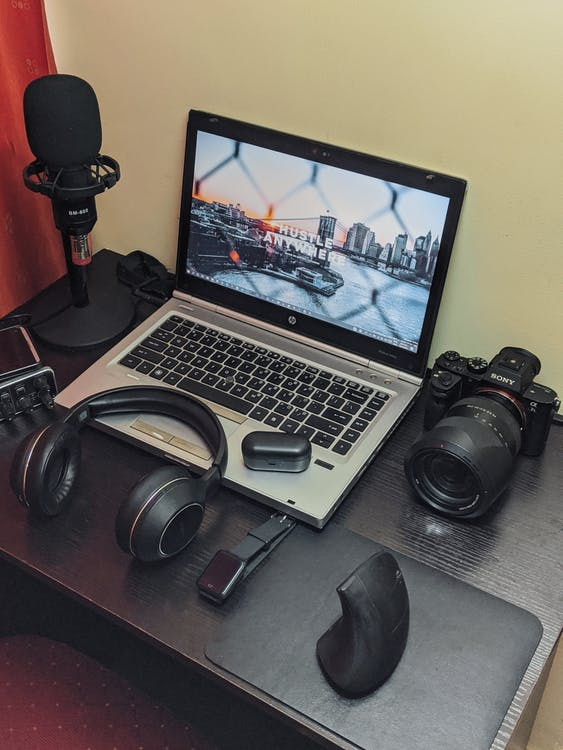 Overcomplicating is a common blunder we see podcasters face at the outset, particularly when it comes to podcast installation. However, it doesn't have to be costly or complex, and we'll show you how!
Be Prepared To Commit Before You Begin With The Equipment
.
Before you get in, please remember that podcasts require a significant amount of energy to get started. As most are audio-only, it's easy to think they're simple to make, but don't be fooled. They can take a long time to set together, especially if you're just starting.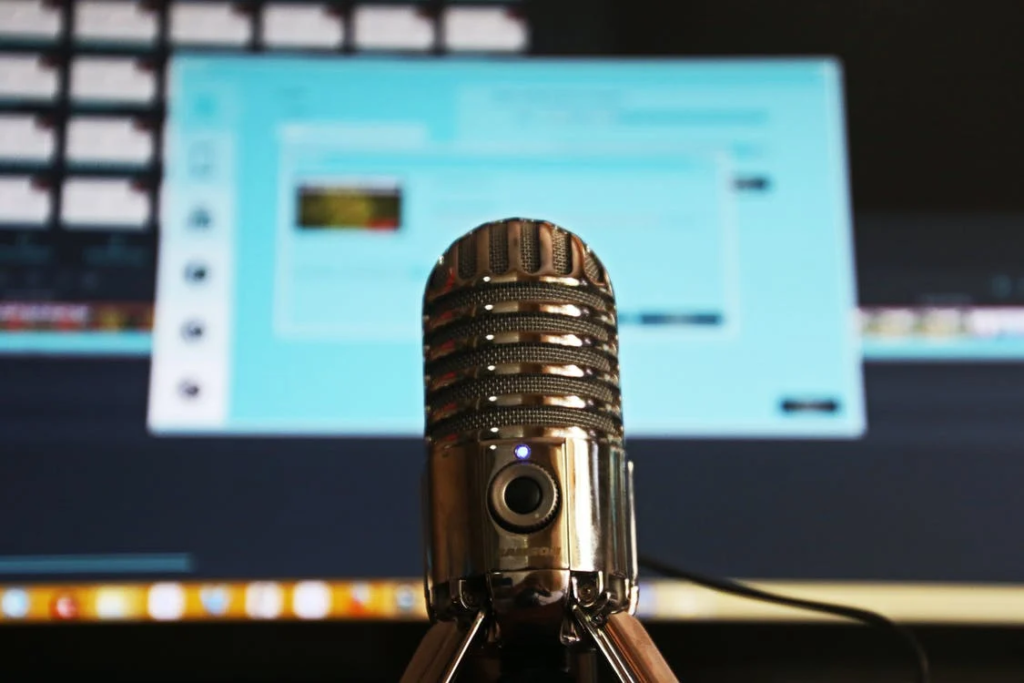 Furthermore, podcasts perform best when they are consistently released. If you want to build any listener base, you must be willing to remove programs on a regular schedule. While podcasting can be enjoyable, it is also labor and should be regarded.
Don't expect to make a fortune from podcasting. Of course, it can make money via podcasting, but this usually needs commercials, endorsements, and patrons, which may only be obtained when you've built up a sufficient audience share to make it profitable to marketers.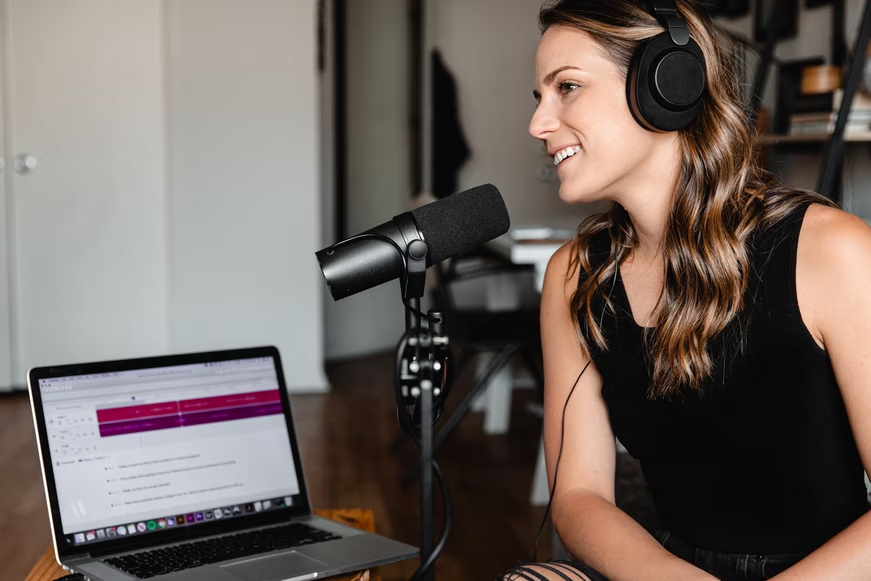 If you don't want to start a podcast to hear your voice, you might not gain much from it, except you have an active following.
Prepare A Budget
Before you go out and buy pricey podcast equipment, you should create a budget that fits both you and your co-hosts. This will make determining the podcast equipment you require much more accessible.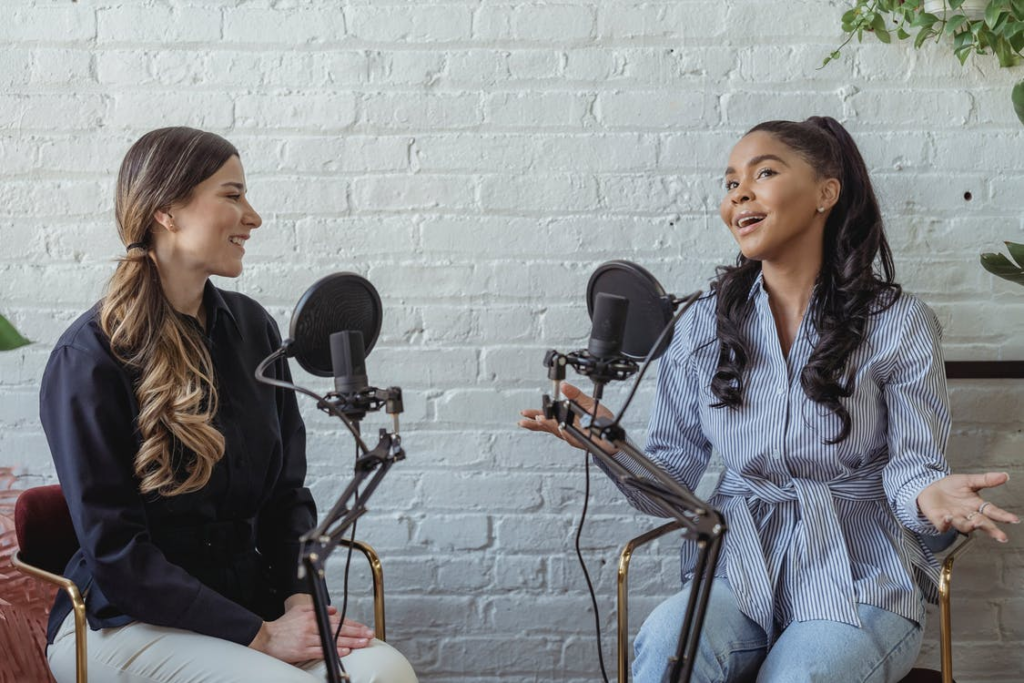 Even if you don't have much money to start with, you may still balance price and quality. Perhaps you've been in the business for a while and can afford some high-tech gear. On the other hand, you might not need to spend as much money on a podcast beginning kit if you're just getting started. In any case, begin with a figure that fits inside your budget. Then, as your audience expands, you could continually expand and purchase more.
Equipment You Need to Start a Podcast
Now that you've decided on a path for your podcast, it's time to go over the equipment you'll need. At the bare least, you will require microphones, headphones, and recording software. So first, we'll go over all of the gear you could need below, and then we'll go over which products are best recommended based on how seriously you want to take your project.
Microphone
You will require one microphone for yourself and another microphone for the folks you will be interviewing. Several variables regarding mics include style, quality, and price.
We suggest Blue Yeti or Audio Technica microphones for a short review, which cost around $180. However, the Rode Podcaster microphones would provide more outstanding audio quality for more advanced podcasters. In addition, you can consider purchasing the below-mentioned high-end USB mics:
Headphones
Headphones might not seem important, but they are essential for assembling an excellent podcasting studio. A decent set of headphones will filter out ambient noise, allowing you to concentrate entirely on the audio captured via them. Furthermore, headphones are necessary; without them, one will be blind to sound difficulties, sound level drops, and alterations that may be too tough to correct in post-production. 
Software
When it comes to podcast editing software, you have many alternatives. There are numerous excellent options, and the ideal one for you is typically one you can master to use the quickest. If you're new to podcasting, you should start with something simple. Then, as you gain experience, you can go to more powerful editing applications.
Microphone Stand
So if you and your visitors wish to hold their mics up for the duration of the podcast, you should consider investing in some microphone arms. They are, in fact, an essential component of any podcasting studio. In addition, as your guest wanders around during the podcast, microphone arms are necessary for maintaining a consistent sound level. Find the best microphone stands here:
Audio Mixers
Mixers provide you with a lot more flexibility over the production of your podcasts. With a mixer, you may adjust the level of different frequencies to create an overall fantastic podcast with the finest possible sound quality. It takes some effort to learn how to use a mixer, but it is an essential tool for just any professional podcaster.
Portable Digital Recorder 
If you plan to do any podcasting while traveling, you must buy a portable digital recorder. Of course, you can also use your phone, but digital recorders will last longer before running out of power and producing a superior-quality recording.
Cables
If you're planning to use a sound interface, mixer, preamplifier, or all of the above, you'll need the proper microphone and device cords.
Instead of just obtaining any cable that works, invest in a high-quality XLR cable for your microphone to considerably eliminate audio disturbances. We recommend starting with a mid-priced model, such as the RapcoHorizon N1M1-15. You can also select from various specialist podcasting cables available on Amazon.
Computer/Laptop
Obvious, right? To record and upload your.mp3 files, you'll need a computer or a laptop. Most people will be OK with what they have, but if you want to upgrade, we recommend investing in something that will last you several years, like Asus ROG Strix Scar II GL504GW and Dell XPS AIO.
Pop filter
Pop filters remove difficulties on both the high and low audio spectrum, making your recording easy to edit and pleasant to hear. Pop filters such as Auray PFSS-55 Pop Filter and Avantone PS-1 Pro-Shield, in addition to their primary function, protect your microphone from saliva, avoiding moisture buildup and extending the life of your microphone. Consider buying:
Shock Mount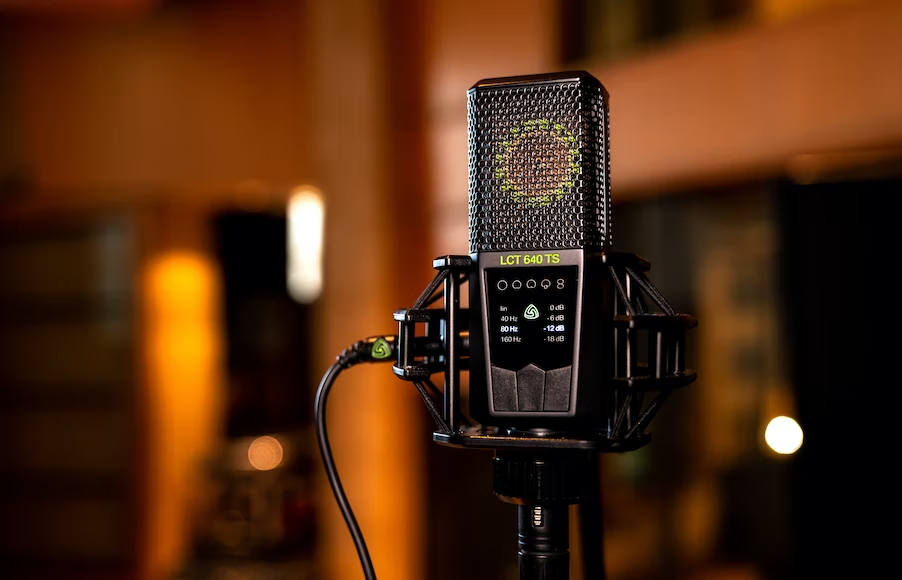 Shock mounts can minimize noise caused by a speaker bumping or accidentally contacting their microphone, but they can also help reduce the noise created by moving a mic stand or arm. Shock mounts vary significantly in quality and are the type of product you may want to spend a little extra money on. 
Low-cost mounts will be made of low-quality rubber or plastic that will become brittle or fracture over time. Furthermore, they are frequently not genuinely universal and will have a loose fit on little microphones or be unable to handle a larger body piece of equipment. 
Some of the best Shock Mounts options are:
Headphone Amplifier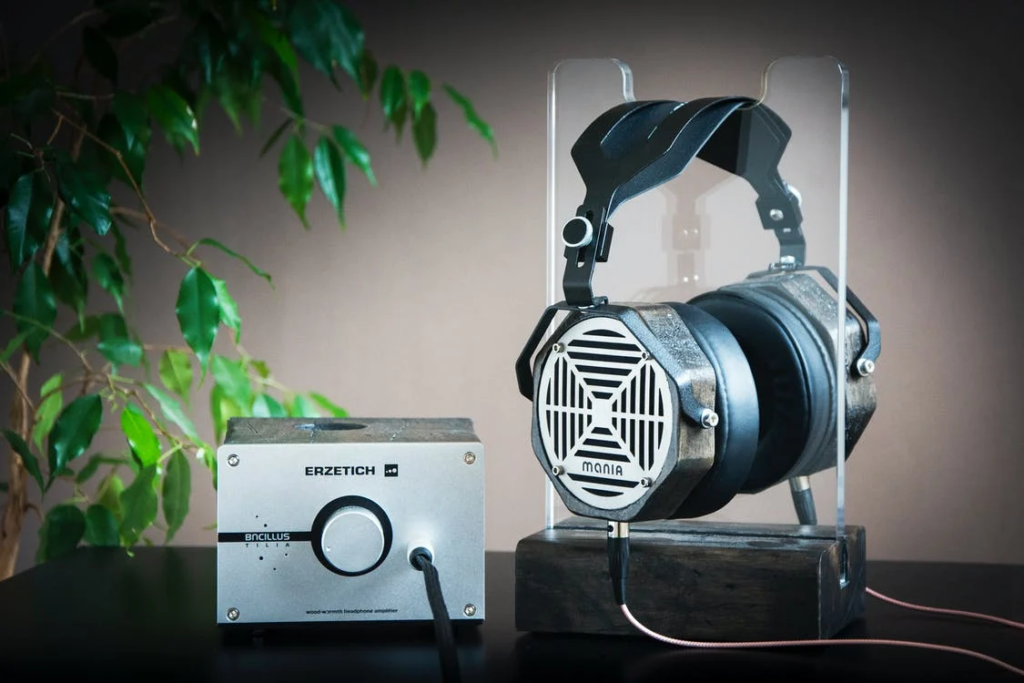 If you have many individuals on the podcast, you should consider getting a headphone amplifier. They let you split the headsets so that everyone can hear what's going on without removing their headphones. Again, it's politeness to your guests and hosts, but your viewers would appreciate it if everyone spoke simultaneously.
The Behringer Microamp HA400 has everything you need to split up into four headsets without interfering with them. In addition, each headset can be controlled independently, allowing each user to choose the level of amplification without interfering with other headphones on the channel.
Audio Interface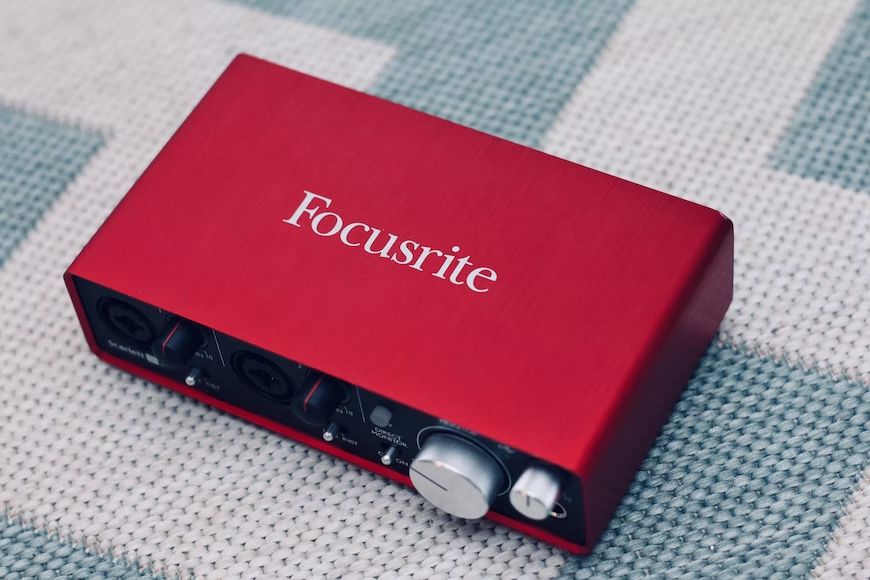 A digital audio interface connects your podcast microphone to your audio recorder. The audio recorder, in most situations, will be a PC running digital recording software.
Digital audio interfaces convert analog audio, such as your spoken voice, into computing's digital language. Unfortunately, you can't get high-quality audio onto your laptop for editing unless you have some of the best-quality interfaces.
Memory Storage Device
Once you start podcasting, SD cards will become a need. They are portable storage cards you can download and upload music files. In addition, most podcasters advise keeping all of your episodes on portable storage drives to avoid losing track of them.
Determine how many GB/minute your podcast series require, then buy a few SD cards that hold 50 to 100 episodes. It is preferable to be prepared than to run out of storage space during a recording session. SD cards are worth the purchase because you can save and reuse them for each episode.
Sound Proof Materials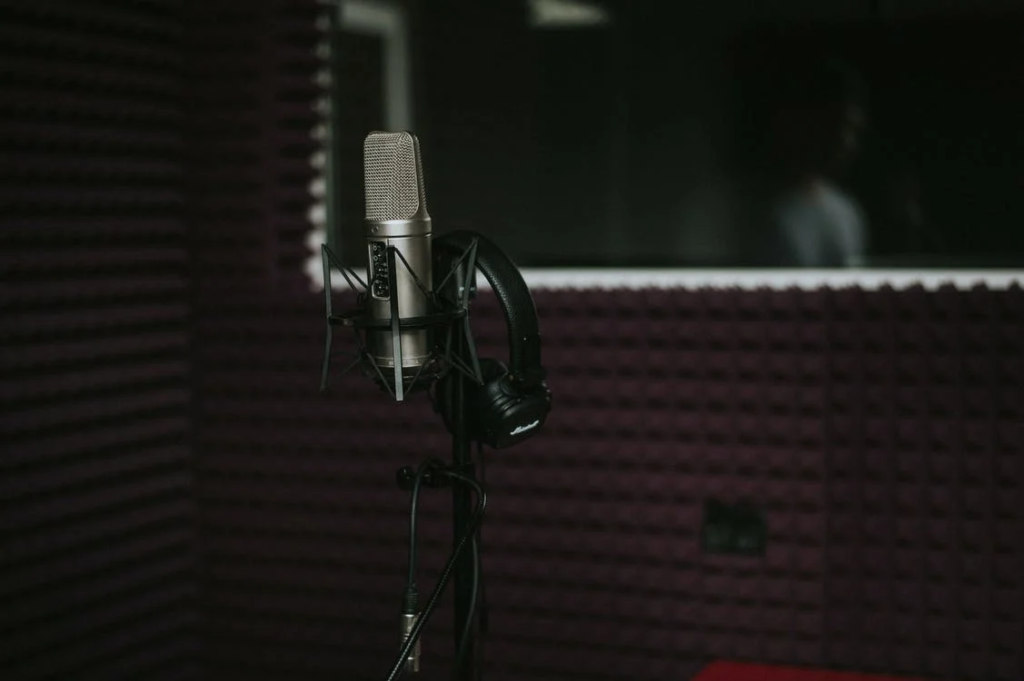 Soundproofing your podcasting environment is undoubtedly time and work well spent. So equip your podcasting studio with fantastic soundproof materials like Sound Absorber to improve audio quality and retain listeners.
Video Cameras
The best option is to utilize a dedicated video camera or camcorder to make your podcast experience a lot more exciting and perfect.
Camcorders such as the Panasonic HC-V770K and the GoPro HERO 8 Black are some great options for video recording.
Lighting
As with any filming, lighting is critical (and often disregarded) in producing the finest video podcasts. Your audience can observe emotions and body language with the most outstanding lighting setups, for example, during an extensive interview. Furthermore, a professional-looking video is always effective at attracting new viewers and listeners. These are some handy and professional lighting kits: 
Tripod
A small tripod holding your camera or smartphone is required to frame images correctly. Several good low-cost options exist, but this SmilePowo tripod package should have all you need.
Smartphone Mic
Good audio quality is essential when you're filming a video or releasing a new podcast episode. The good news is that the video quality provided with your Android smartphone has most likely improved over the last few years.
However, the built-in mic in your Galaxy or Pixel phone will not suffice. In 2022, several good external microphones will work with your Android phone — and they come in various styles based on your preferences.
A is the most prominent option that works well in various scenarios.
Smartphone Lenses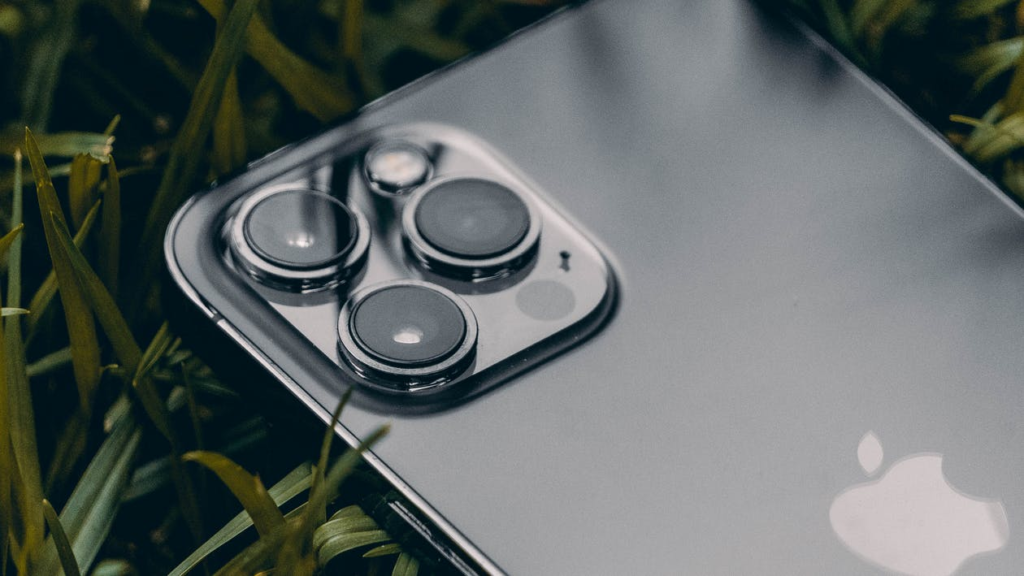 Regarding external lenses for your phone, you have a few alternatives to shooting with a camera. Having a selection of lenses and focal lengths available will help you achieve a more extensive range of photos and aesthetics. Some good Smartphone lenses are Moment 18mm and bitplay Telephoto Lens.
Best Podcast Equipment For Beginners
The Best Gear And Software For Video Podcasting 2022
Best Podcast Equipment

 
Shure SM7B Vocal Dynamic Microphone
One mic serves all purposes:

Studio, home, podcasting, and streaming. The SM7B is used by some of the world's best vocalists, podcasters, and streamers.

The SM7 B's dynamic cartridge generates a perfect and realistic reproduction of song and speech.

The SM7B Suspension system shock isolation and pop filter, used in the world's top podcasting studios, eliminates technical noise and breathiness. So, the words get through, and the rest of the mix is left out.
Focusrite 2i2 Bundle
The CM25 MkIII condenser microphone captures studio-grade recordings that are true to the authentic source. At the same time, the HP60 MkIII closed-back headphones deliver excellent sound quality and long-lasting convenience when recording and mixing.

Connect your guitar or bass to the elevated instrument inputs and begin recording without clipping or undesirable distortion. Keep an eye on your input level with the easy Gain Halo metering.
Blue Yeti USB
With upgraded effects, advanced modulation, and HD audio samples, you can create the perfect broadcast vocal sound and captivate your audience. Yeti, Yeti Nano, and Yeti X are compatible with Advanced Blue VOCE. 

Flexible cardioid, omnidirectional, bidirectional, and stereo pickup patterns enable you to record in ways that ordinarily necessitate numerous microphones.
Rode NT1 Kit
It reminisces a sound system from olden-day mics and exhibits a low noise.

Ultra-low sound, self-noise of 4.5dB (A)

Rycote's Lyre system suspends the transducer inside the mic, minimizing the outside vibrations at the capsule level.

The cardioid condenser microphone is coated by a durable, military-grade ceramic layer that resists scratches and marks. 
HypeMic
HypeMic is the only USB Microphone with an analog compressor built-in, which allows your sound to leap through the speaker. Have you ever wondered how some of your favorite podcast broadcasters manage to sound so present? It's due to compression, which is often done in post-production. You don't have to worry about it with HypeMic.

Compatible with Mac, Windows, and iOS apps, this program lets you choose an audio device, so you never go without a professional studio whether you're on the move.

The HypeMic is a high-sensitivity condenser microphone with sample rates of up to 24-bit/96kHz. It's the most accurate USB microphone on the market, making it the ideal partner for recording your voice and telling your story.
Blue Snowball iCE
Snowball iCE is the quickest and easiest way to record and stream high-quality audio. Snowball iCE delivers crystal-clear audio quality light-years ahead of your built-in computer microphone, thanks to a unique cardioid condenser capsule. It's even Skype and Discord-approved, ensuring excellent sound quality no matter how or where you use it—at home or the office.

Capturing audio via a built-in computer microphone is like walking on ice—it may work for a while, but you'll be left out in the cold in the end. Snowball iCE is the quick, easy, and dependable solution to get great-sounding audio for all your projects. Snowball iCE features a unique condenser capsule that produces crystal-clear audio that no computer microphone can equal.
Beyerdynamic DT 700 Pro X
The sound is detailed, strong, and bright

STELLAR enables a wide range of applications on all devices.

45 driver with a 48-ohm impedance

Excellent passive isolation with exceptional wearing comfort

The quality is tough, long-lasting, and robus

t.
Videos on Podcast Equipment
How To Start A Podcast For Beginners