In Post-Production, many people are involved, and trusting each other is perhaps more critical than at any other point in the filmmaking process. Post-Production is the final phase, and it is the glue that binds the film together. So, what exactly is Post-Production? Who is involved? What should you think about before getting started?
Let's have a look at what we have got.
What is Post-Production?
Editors, sound engineers, foley artists, colorists, and other experts are involved in post-production. In addition, you can find some universal practices in television, movies, and other visual arts.
However, the post-production process will differ based on the size of the production, its budget, and which sector you are working in.
After the filming is over, the post-production step continues with editing the visual and audio components.
All of the duties related to cutting raw film, combining that footage, adding music, dubbing, and sound effects, to name a few, are referred to as post-production. Depending on the project's scale and scope, the post-production process might take anywhere from a few months to a year.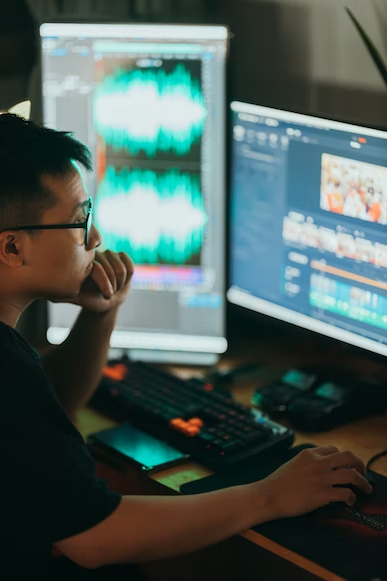 Workflow of Post-Production
Have a dependable storage system
ADR and Foley sound editing
Music that is safe to listen to
assemble materials for dissemination
Different Stages of Post-Production
Different Filmmaking Roles Involved in Post-Production
Filmmaker/Director/Producer: Backs up all footage on a secure server.
Editor: Photographs and raw footage are edited by an editor. Also, he adds titles, credits, and images.
Cinematographer: Ensures that the color and feel of all shots are consistent with the film's style.
The complete sound is handled by the sound mixer, sound designer, sound editor, and foley artist, from dialogue to sound effects.
Music supervisor/composer: Scores or obtains the music.
VFX Supervisor: Creates visual effects as a VFX supervisor/engineer.
Colorist: A colorist is a person who corrects the color of files.
Importance of Post-Production
Without the post-production process, you simply have a raw video that may or may not tell the story you want to portray. Post-production carves and gives the final picture to the film. In truth, raw material is frequently shot in the most efficient order for the performers, location, and other considerations, rather than the order intended to be presented. Therefore, it's unlikely that showing unedited footage would make sense, let alone provide a compelling story.
Every aspect of post-production contributes to the film's overall story. Background music, for example, establishes the piece's mood and tone, which is then reinforced by color grading. In addition, you can bring a movie or video.
Post-Production vs. Production
Production and post-production are two crucial but distinct aspects of the filmmaking process. Filmmakers record the raw footage for the video or film throughout production. Bringing your crew, performers, and equipment to your chosen location(s) and recording every viewpoint and scenario on your shot list is the first step in the process.
What is Post-Production in Film?
Post-Production vs. Production
Production and post-production are two crucial but distinct aspects of the filmmaking process. Filmmakers record the raw footage for the video or film throughout production. Bringing your crew, performers, and equipment to your chosen location(s) and recording every viewpoint and scenario on your shot list is the first step in the process.
Tailoring the video in the post-production process usually begins after the production is completed. However, the two approaches can sometimes overlap. For example, reviewing the footage, stitching, and editing it with audio and visual effects are all part of this process.
Process of Post-Production
You can finally retire to your bed once the film has been shot and completed production.  Just joking! It is time for post-production. You will be involved in at least a couple of steps of this process, whether you're a director, producer, or editor. There are a lot of steps to go through. Let's get started.
Importance of Secure Footage
Before you do anything else after you've finished shooting, make sure you have trustworthy storage. Check if you have the space to store all the footage you just spent hours capturing.
It could be a simple hard drive, spinning hard drives, or even RAIDs (a combination of hard drives). RAID can be either internal or external to your computer. Because it improves the performance and stability of ordinary data storage, it's typically utilized by editors who work with many videos. Make sure you have safe and secure storage in place before accepting a project or hiring an editor.
Stage One: Picture Editing
This gets us to the next most crucial element: the editing process, primarily picture editing.
Your cinematographer may have some suggestions, but make sure you're familiar with an editor's work before hiring them. Now comes the fun part: editing.
Your editor can begin working their magic after reading the script and viewing the dailies (or rushes) from the footage taken that day. They will probably produce an Edit Decision List (EDL), editing the film in the way they think is best for the tale.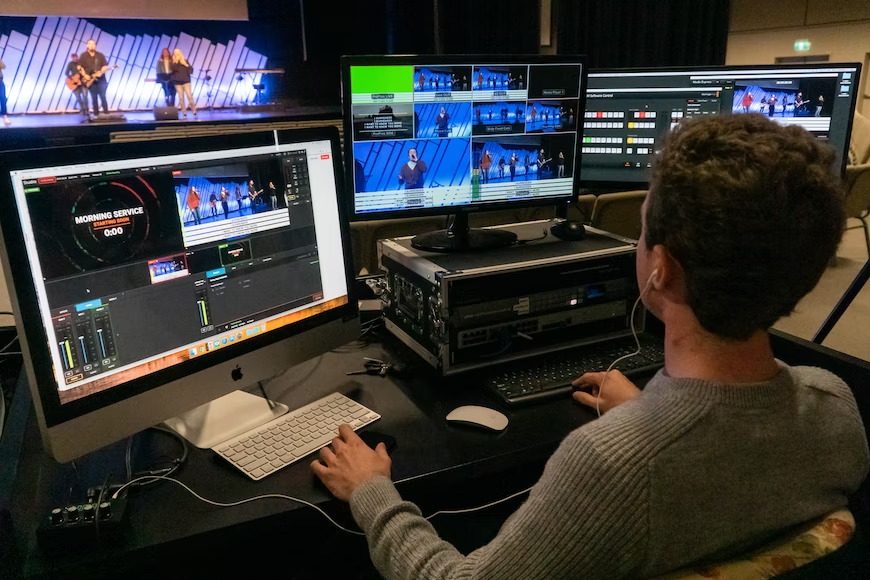 Stage Two: Creating Sound
It's time to modify the sound after the picture has been locked. Because there is a lot of labor involved, hire the best sound editors. They're in charge of putting together your film's audio tracks, reducing conversation tracks, removing undesirable noise, and even adding sound effects. The unique sound requirements for that project will determine who is hired.
A foley artist's job is to create sound effects. Foley artists come in and recreate the sound when the pre-recorded sound from the set doesn't sound quite right. They watch the movie in a studio, and it's typical for them to imitate the sound of footfall by walking on tile floors or wearing specific shoes to achieve particular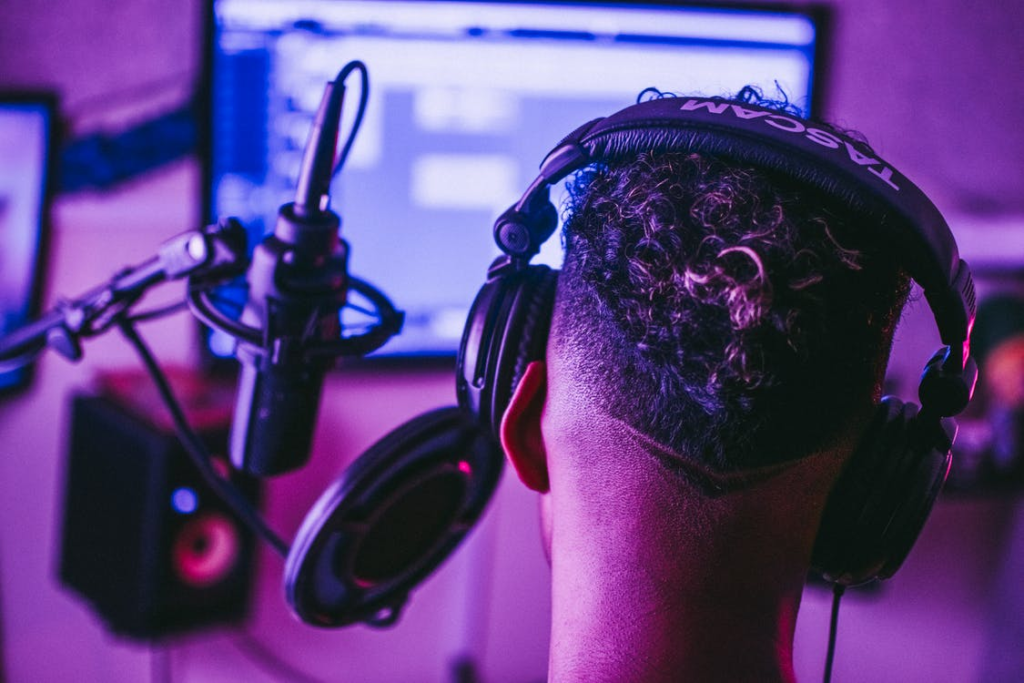 ADR, or Automated Dialog Replacement, is when actors return to the studio and re-record the conversation over the sequence. When the sound on set wasn't captured well enough, sound engineers and sound editors do this.
However, it is sometimes done for artistic purposes. This is especially useful for sequences that require voice-overs or other off-screen communication. ADR, of course, makes up the majority of "filming" in animated films.
Stage Three: Scoring/Obtaining Music
Working with a composer to create an original soundtrack for your film is always preferable to the hassle of licensing other people's music.
Of course, getting the music you want is doable. Still, it can be costly, and the Music Supervisor is responsible for procuring the recording and publishing rights. It takes time and money, and don't forget about the licensing renewals later on.
Some filmmakers take different approaches. For example, Greta Gerwig was nominated for an Academy Award for both writing and directing Lady Bird. Listen to her discussion on securing the music in the video below:
Greta Gerwig on Securing Music
Naturally, this is not always achievable. So, if at all possible, employ a musician to compose a unique score and save yourself the trouble.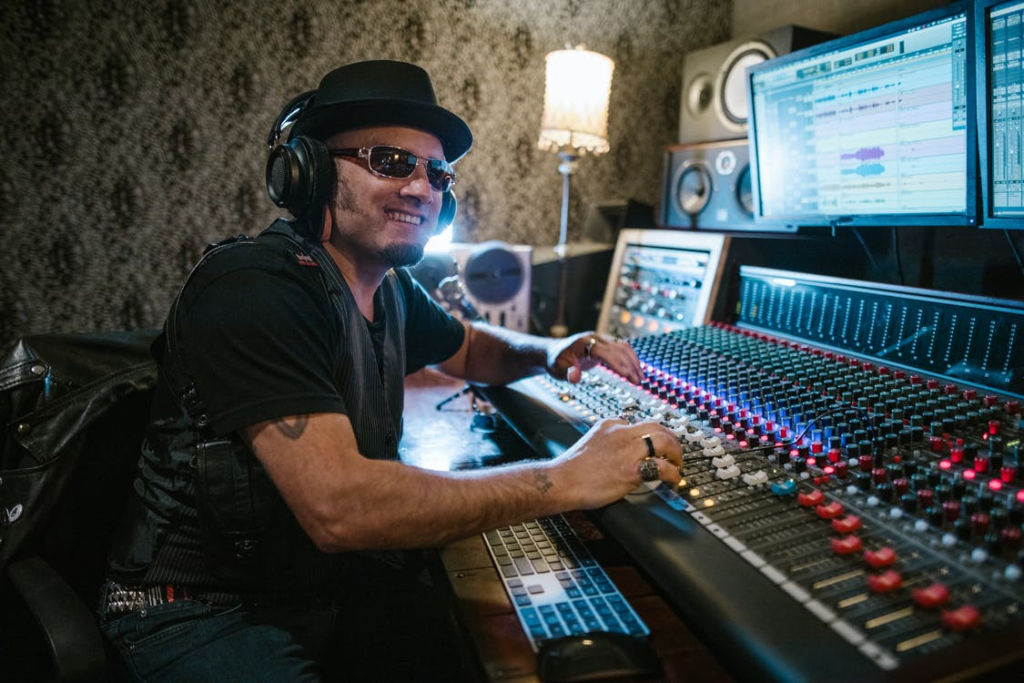 Stage Four: Sound Mixing
Now that you've got your music, sound effects, and re-recorded dialogue, it's time to start stacking them on top of one another. It's Mix time! Sound mixers will adjust all volume levels, remove anything that is overly distracting, and ensure that everything sounds perfect.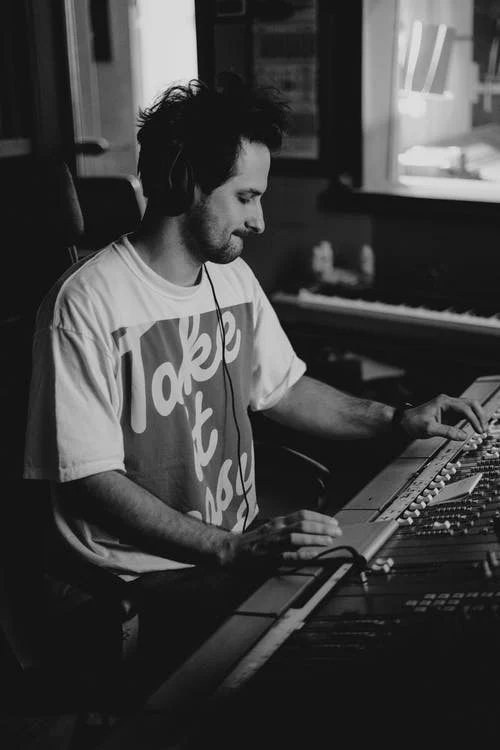 Stage Five: Adding VFX
A VFX Supervisor leads a team of artists and other engineers who use computer-generated imagery, or CGI, to produce visuals that would be hard to capture on location. For example, the dragons in Game of Thrones are obviously not possible in real life, regrettably. However, many projects will not necessitate these impacts.
Some visual effects are far smaller than dragons flying through the air and could be as basic as a single explosion, otherwise being too costly or dangerous to perform during production. Dumbo, reimagined by Tim Burton, was a more current picture that focused heavily on visual effects.
Once the picture is locked, the VFX artists get to work. Because they work frame by frame, it's a tremendous pain if they need to add extra frames or if a shot needs to be swapped, they'll have to go back in and start over. So, before VFX can begin, the editor must finish all of the dissolves and everything else.
Stage Six: Color Coding
Color correction and color grading can be done before or after VFX, but it's more common to do it after. It all depends on what each department requires. A VFX artist sometimes does the coloring.
A colorist can go in and digitally change the shots as long as the picture is locked. They modify colors and lighten frames for consistency and to mirror the scene's tone.
Stage Seven: Creating Titles, Credits, and Graphics
Next, editors add title cards, credits, and other graphics that are required.
The importance of the opening credits cannot be overstated! Of course, initial impressions are crucial, but they also provide an opportunity to capture the project's tone and mood. Put your best foot forward and spend some creative energy to capture the attention of your audience right away.
Stage Eight: Preparing for Distribution
Even if the Post-Production phase is nearing completion, you must still consider distribution.
To begin, ensure that you have an M&E ("Music and Effects") track. For example, suppose you want to sell your movie worldwide. In that case, you'll need to supply a soundtrack sans English dialogue so that you can do dubbing in another language.
Dialogue
If you are selling it to a foreign audience, you will need to build a script that includes the correct time code for each word said. As a result, the dubbing artist or the person producing the subtitles will know where to place your phrase on the screen.
Digital Cinema Package (DCP)
If you wish to send your movie out, make sure it is on a hard drive and ready to go. Make a Digital Cinema Package with the final version of your film encoded for distribution to theatres.
Stage Nine: Advertising and Marketing
As previously stated, first impressions are crucial. Your project's marketing techniques need to grab people's attention right away. People are a lot pickier with what they watch nowadays, especially given the amount of stuff available.
Campaign Image/ Poster
The image, credits, and tagline on your poster is the first thing people see. So make sure they represent precisely what your film is about, clearly and compellingly. Let's hear from a professional poster designer about current trends and design considerations when it comes to your project's principal advertising picture.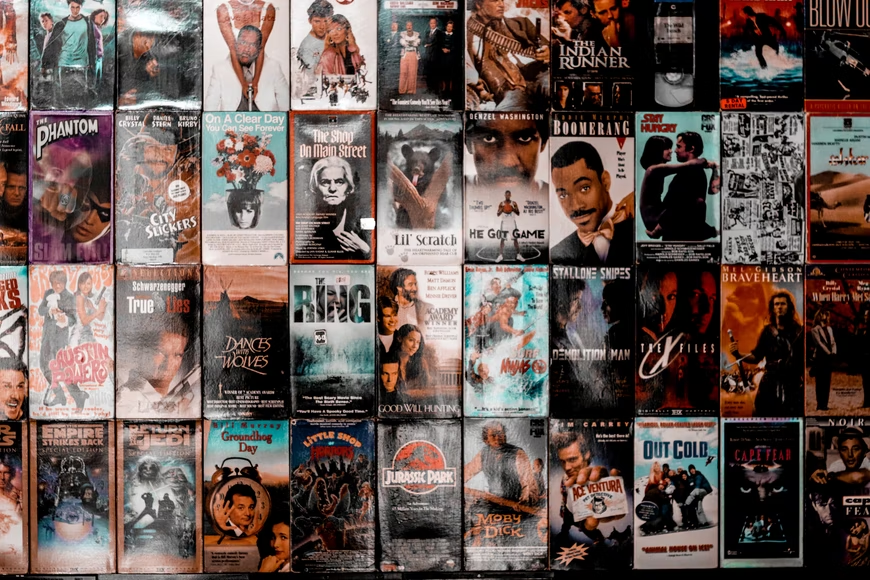 Poster Expert on Color Schemes
Trailer/Preview
Make a trailer for your film. There are, however, Trailer Editors these days. Allow them to take over if it's in the budget. They are not as invested in the picture and are approaching it with fresh eyes. They have seen it all before when it comes to extracting the most exciting and memorable scenes from a movie.
Tools Used in Post-Production
Depending on your skill level and project, you can utilize various tools for different stages of video post-production. However, there are a few typical tools that you might use in the post-production stage:
Adobe Premiere Pro
It is a non-linear editing (NLE) tool which implies that you can complete the various post-production procedures in any order and with greater flexibility. This program includes tools for video, audio, and graphics editing, as well as color correction.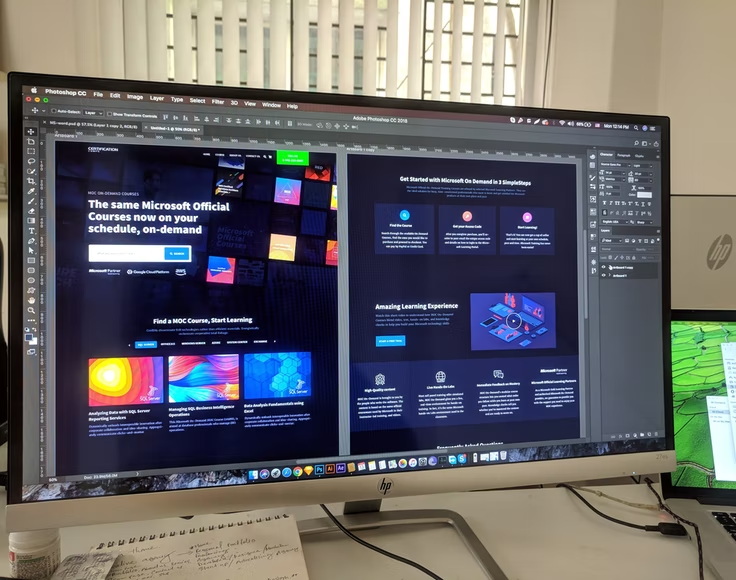 Final Cut Pro
It is a different type of NLE. It may be more intuitive for folks who are accustomed to Mac operating systems and programs. Multiple editing procedures, from audio to visual, are also supported by this tool.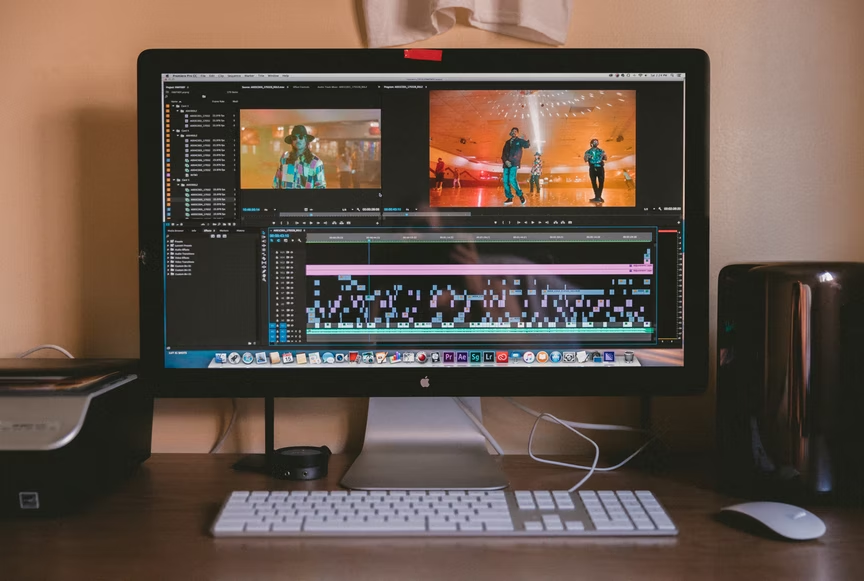 Apple Logic Pro X and Adobe Audition
These are sound tools for editing and mixing.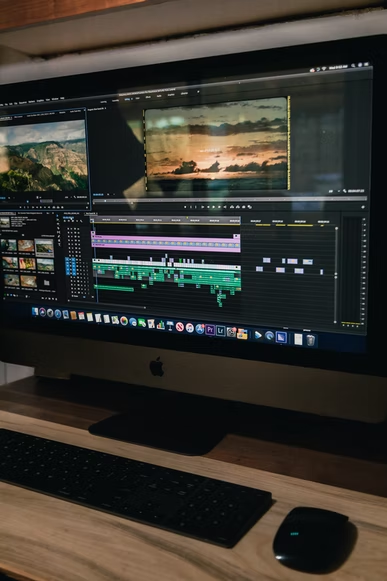 DaVinci Resolve
Its color grading skills make it a popular tool. This program renders faster than Adobe, and it is also free. While all aspects of filmmaking are crucial, post-production is a significant turning point in every movie or film. This editing method can bring any movie to its full potential, ensuring that it connects with the audience. You will be well on your way to a powerful, unified film with these tools and a post-production checklist.
Avid Media Composer
Avid Media Composer is a non-linear editing system or film and video editing software application developed by Avid Technology. The application was first published in 1989 on the Macintosh II as an offline editing system. Still, it has subsequently evolved to include uncompressed standard definition, high definition, 2K, and 4K editing and finishing. Since the 1990s, Media Composer has been the industry's most popular non-linear editing system, first on Macintosh and then on Windows.
Two Amazing Scenes Created in Post-Production
Free Solo – Boulder Scene
Even before you see Elizabeth Chai Vasarhelyi and Jimmy Chin's Oscar-winning documentary Free Solo, you already know Alex Honnold made it to the top of El Capitan without using ropes. Although the ascent is dramatic, the cutting adds to the stress. When Honnold reaches The Boulder Problem, a section he has had difficulties with even with ropes, the editing pulls us into the moment with clever framing and different viewpoints. First, we are on the ground, and one of the cameramen, unable to look, nervously turns away. Then we're up close and personal with Honnold on the rock face, his breathing audible as he considers his next move, and peers down 1,700 feet. Then there is a bird's-eye view of Honnold perched high on the cliff, with the land far below him. Even though we know how it ends, every shot is held for maximum suspense, keeping us on the edge of our seats.
Psycho-Shower Scene
The classic shower scene from Alfred Hitchcock's Psycho has stood the test of time in the nearly six decades since its release. As Marion Crane enters the shower and switches on the water, the music fades. Bernard Herrmann, Hitchcock's long-standing composer, insisted on producing music for the entire sequence, but Hitchcock refused. The solution they came up with resulted in one of cinema's most famous scenes: violins screeching in time with the knife swinging. Hitchcock uses editing and imagination to transform a regular shower into a spine-tingling massacre without seeing the actual crime.
Studio Jobs: Basic Jobs of Post-Production
Working for yourself or sound faculty specializing in post-production are the two most common ways to create a career in post-production sound. Both have their perks and disadvantages. Working for yourself, especially if you don't have much expertise, might entail fierce competition for low-budget jobs of different quality. At the same time, doing all of the sounds yourself and learning how to solve problems and alter sounds at your own pace may be a fantastic experience.
The key benefits of beginning your career are:
You will be able to work on higher-quality projects with professionals
Receive greater credit
Job security
You'll be exposed to a lot
You will meet a lot of knowledgeable people on the subject.
The biggest disadvantage is that moving up into hands-on professions like engineering or re-recording mixing can take a lot of heavy work, long hours, and time.
Jobs at a Post-Production Sound Facility
Production Assistant
A "production assistant" (PA) is a person who assists in the day-to-day operations of a company. On a typical day, you might be making coffee, answering phones, sitting at the front desk, filling the kitchen with snacks, studios with materials, running errands, and putting out the trash. You can be the first to arrive at the studio in the morning and the last to leave. PAs don't get to spend much time in sessions, but just being near them can teach you a lot. Employees are hired as PAs. PAs could be promoted interns or persons who applied from outside the firm. PA roles are in high demand, and studios receive many applications because it is a "foot in the door" position.
Interns
Interns frequently perform the same tasks as a PA, but they may be given additional possibilities because they are not paid. An intern may be allowed to observe sessions or perform light work on occasion. Interns come and go more frequently than PAs, and getting employed is never guaranteed. I know people who stayed in internships for over a year before getting paid PA employment. Unfortunately, some studios take advantage of intern status. So, it is crucial to ask questions to ensure it is not merely a PA position with no salary or learning chances.
Assistant
Assistants assist with the studio's technical operations. When an engineer or mixer has a problem, they enlist the support of an assistant. Troubleshooting computer or gear problems, setting up and testing mics, opening and dividing AAFs, prepping Protools sessions, file management, tape laybacks, quality control, and receiving/sending files to customers are all possible job responsibilities. Assistants typically advance by gradually gaining opportunities at the studio, such as engineering sessions, sound editing, or modest mixing tasks.
Sound Editor
Sound editors specialize in various duties, or a single sound editor may cover all of them. Sound editors might work for a company or as freelancers. They are increasingly expected to restore recordings in great detail. Although the position of the assistant sound editor does not exist, there is still a hierarchy of editors. Sound editors at the entry level may only perform simple tasks such as cutting background sound effects, editing recorded Foley, and light sound design. Lead editors get to do the heavy lifting in terms of creativity. Editors might be hired and promoted from within the firm or from outside. Freelancers are expected to have some editing expertise and credits and the ability to work off-site.
Engineer
In post-production, there are three categories of engineering jobs: recording voice-over, ADR, and Foley. Various faculties employ engineers, and engineering responsibilities are sometimes included in other positions. A mixer, for example, might record VO as part of his or her mix session. Some engineers are hired on a session or project basis, while others are hired permanently. Freelancers should have prior engineering experience and credentials.
Re-Recording Mixer
This individual is in charge of blending all of the elements of a mix. Mixers are at the top of the food chain. Still, they also have greater responsibilities, such as being the client's point person, sometimes challenging. Working as a re-recording mixer is rapidly becoming freelance/contract. However, there are still full-time options available. Freelancer mixers must have a lot of expertise and credits, and they may even bring their clientele to the facility.
Important People in Post-Production Jobs
Operations Manager
The operations manager controls the studio's day-to-day operations and resolves concerns. He is involved in several firm elements, including bookkeeping, sales, scheduling, human resources, etc. As the studio owner is not always the operations manager, the two collaborate closely.
Scheduler
The scheduler is in charge of coordinating customer appointments as well as arranging freelancers for sessions. The operations manager is sometimes the same person as the scheduler. A freelancer's best interest is to have a positive relationship with the scheduler because he or she may choose who to call for a session.
Sales
You will not always be able to find a good salesperson in the studio. However, getting to know the salespeople will assist you because they usually have a lot of connections in the field.
How to Get a Studio Job?
A suggestion from a connection is the most suitable approach to getting your foot in the door. Most studios do not publish job openings online and instead rely on word of mouth to fill positions. It does not always take far past staff to discover a few good candidates. Find a way to connect with a studio whenever you're contacting them. Find out whether you know someone who works or has worked thereby, doing some detective work. LinkedIn and Facebook can be helpful in this regard. Always get permission to use your connection as a referral by contacting them.
You must tailor your CV to the job you're applying for. For example, if you're applying for a PA job, mention that you have a car and are willing to run errands or have previous service sector experience. It is not necessary to know which consoles you can use. Include abilities like IT/networking, soldering, and computer or electronics for machine room operators. Do not spend your time with a demonstration. This is because the quality of the work isn't always the most significant issue. The original material and the deadline are beyond our control. It's vital to work quicker than it is to have perfect audio on some jobs.
Your CV will pique the curiosity of a studio or an employer. They might look at your IMDB page before a meeting, so keep it up to date. When working on a post-production project, I strongly advise you to update IMDB yourself. If your name wasn't in the credits, you could choose "uncredited." Add the complete sound department if you have time. This benefits your coworkers and makes it less evident that you included it.
As so many people apply for each job, studios do not have to choose the individual with the most experience. Instead, they may choose someone based on temperament or the source of the advice. They also search for people who demonstrate a willingness to accomplish the job.
Start at the Bottom
Starting as an intern or PA when you have a degree, Pro Tools skills, or other relevant experience may appear uneven, but what a studio is looking for goes beyond that.
Studios require people they can rely on. Why would a studio trust you with a critical delivery of a master tape or hard drive if they can't trust you to make a lunch order without faults and on time? Because of high-profile clients or if the sound crew learns the winner of a television show before it airs, confidentiality is also vital at a studio. It takes time to create trust in any relationship.
Studios need to ensure that the employees they hire are capable of doing the job. On resumes, a surprising number of people embellish. Worse yet, when people are unaware that they lack the necessary abilities or qualifications for the positions they are applying for. To be good at any career, you need to practice, and a studio will not pay someone to learn on their most important client's dime. You would not apply for a sound editor or engineer position until you have at least one previous work with the same title and a half-dozen credits. Applying for a re-recording mixer position without a dozen mixing credentials and two years of experience is pointless.
Studios desire employees who feel at ease representing the studio. Here's how you shouldn't do it: When the mixer left the room at a studio where I worked, an intern presented his business card to a client. How does getting a card and offering to do business with someone who came in to pick up dirty plates appear to the client? Working in post-production also requires technical abilities that take time to master. It takes time to establish a sense of synchronicity.
It may appear to be a catch-22 situation: how can I get employment if I don't have any credits to indicate that I can do it? That is why the first couple of years in the business are ideal for camping out at a studio, watching, and learning as much as possible. I learned so much at my first studio job that I felt like I was still in school! On the other hand, suppose you are patient and open-minded to studying whatever is before you. In that case, credits and opportunities will arrive in time.
Conclusion
Again, one of the most critical aspects of the Post-Production process is trusting others to do their tasks successfully. The post-production method is exceptionally collaborative and involves a large number of people. If at all possible, hire people who have a track record. And, once post-production begins, the more freedom they have to do what they do best, the better the movie will be.
Not all of these procedures may be required for your project. Some phases may be rearranged based on your time, budget, or other requirements. This filming stage takes time and can be exhausting, but it is accomplishable if you know the essentials.