A set decorator is someone from the entertainment field responsible for designing a movie set in compliance with the script. He heads the set decoration department in the television and film industry. Set decorators select, design, fabricate, and research set dressing elements required in feature films, television, or any visual media. Movie-making is the art of visual storytelling. A movie's success depends on the plot and how well the story is portrayed. Therefore, a movie maker uses various accessories that resemble real life to represent the story. This way, it is easier for the movie maker to immerse the audience into the play or the movie. Further, this is when a set decorator comes into play.
A set decorator looks after the décor element inside the sets, from practical lighting, technology, art, furniture, drapery, floor coverings, and books to exterior furnishings such as satellite dishes, Old West water troughs, street lamps, traffic lights, garden furniture, and sculptures. This article walks you through the roles, responsibilities, career path, qualifications, and experience required to become a set decorator.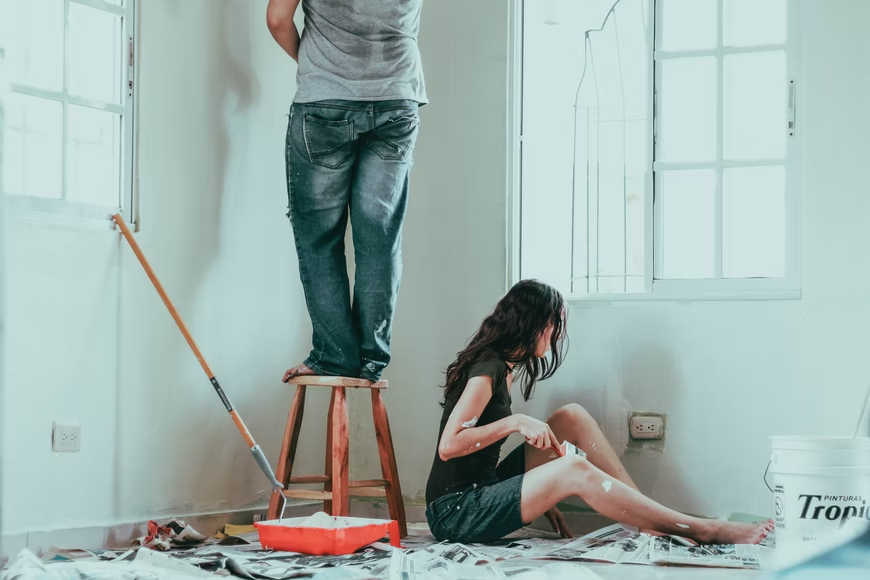 What is a Set Decorator Called? 
You will often find set decorators designated as scenic designers, display coordinators, exhibit designers, set designers, or stage scenery designers. Therefore, they are employed in theaters or studios to bring a scene to life. Further, their creativity is often required at museums and other venues that require exhibit displays. 
Who Works with a Set Decorator?
A producer hires a set decorator based on his creative talent to interpret the script visually. 
A set decorator heads the set decoration department and works in collaboration with:
Director

Producer

Assistant Set Decorators

Lead person 

Buyers

Budget Tracker

On-Set Dressers 

Property Persons

 Drapers

Upholsterers

All inside and outside manufacturers.
How Does the Set Decoration Department Function?
A set decoration department consists of a team of people who assist the set decorator in installing the set before shooting on the movie set begins. Hence, they source, create and procure furnishing and dressings to facilitate set installation. 
Set decorators develop:
A set decorating concept

Select furniture, drapery, and artwork to create the background scene

Use walls, floors, vehicles, and furniture to make a space look real. 
This way, they create an environment to convey a movie's mood, style, genre, time, and location.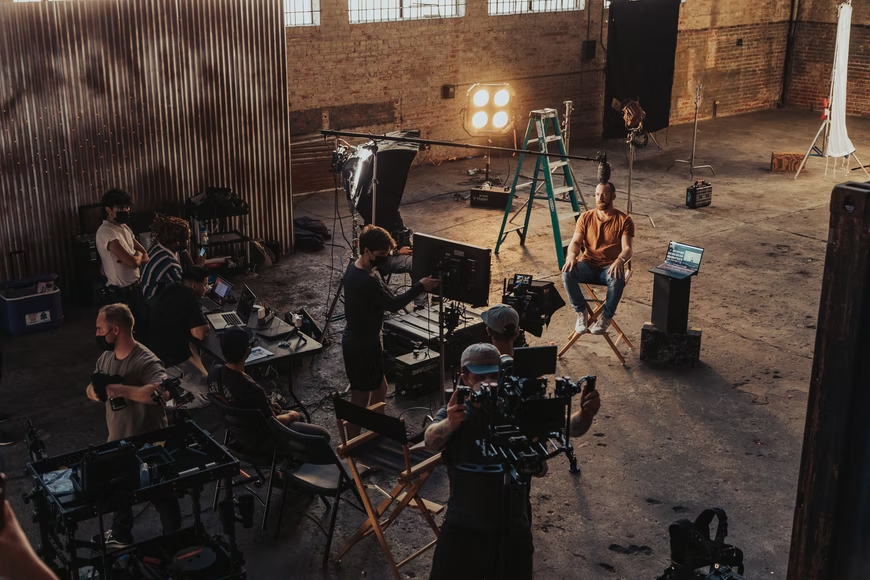 What Does a Set Decorator Do? 
Understands a Film
A set decorator gives life to a director's vision. Hence, they precisely grasp a movie's details to design a background that blends well with the story and enhances its mood.
Breaks Down the Script
Firstly, a set decorator analyzes all of the movie scenes along with the script to divide them into different sets. For this purpose, he consults the director, art director, props master, and production buyer.
Develops a Set Decorating Concept
For every set, the set decorator arrives at a decoration concept using color and form to beautify a scene. Additionally, he considers the era in which the movie is portrayed. For example, historical movies require an environment of the bygone era. 
Collaborates with Others
Further, a set decorator collaborates with the producer, director, and production designer to ensure consistency with the movie's vision to finally arrive at a decoration concept. 
Lists Dressing Elements for the Set
For each scene, a list of set dressing elements is prepared as follows: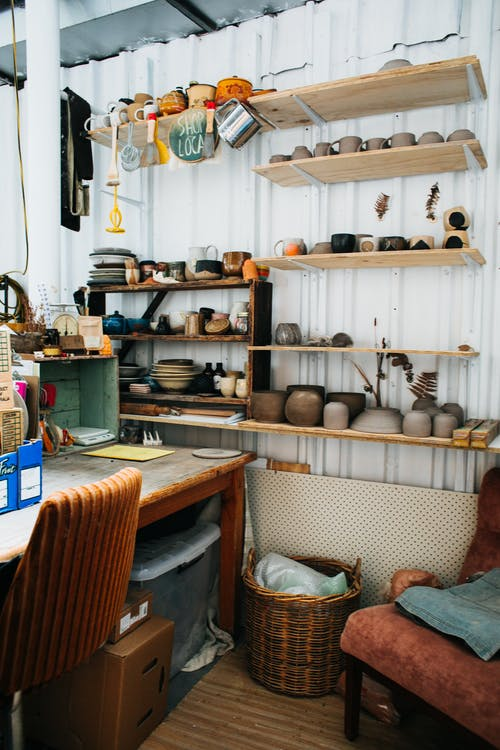 Budgeting
A set decorator creates two types of budgets: materials budget and labor budget. The materials budget deals with the decorative materials that have to be procured for filming. The labor budget deals with the number of laborers needed to complete work as per the production schedule.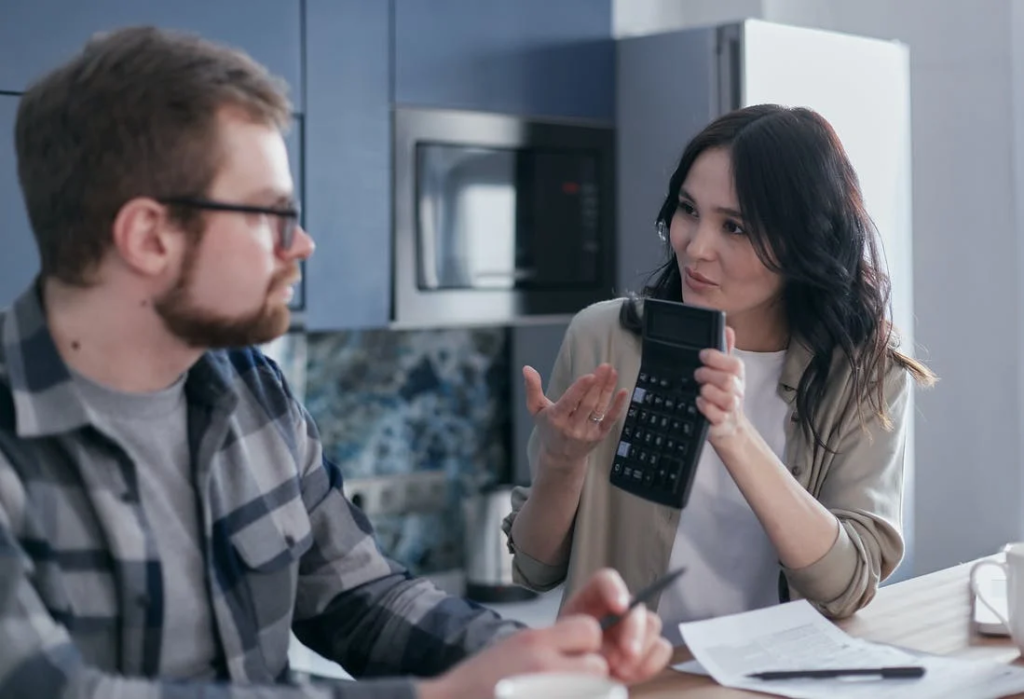 Scheduling
The material budget is shared with the prop master for procurement or making of the materials. Then, the set decorator works with the lead person to develop a dress/strike (dismantling a set) schedule as per the shooting schedule. The lead person is also responsible for the transportation of the materials. Based on the material data, a labor budget is prepared. Apart from this, a set decorator schedules work for:
Assistant Set Decorators

Buyers

Budget Tracker

On-Set Dressers

Property Persons

Drapers and Upholsterers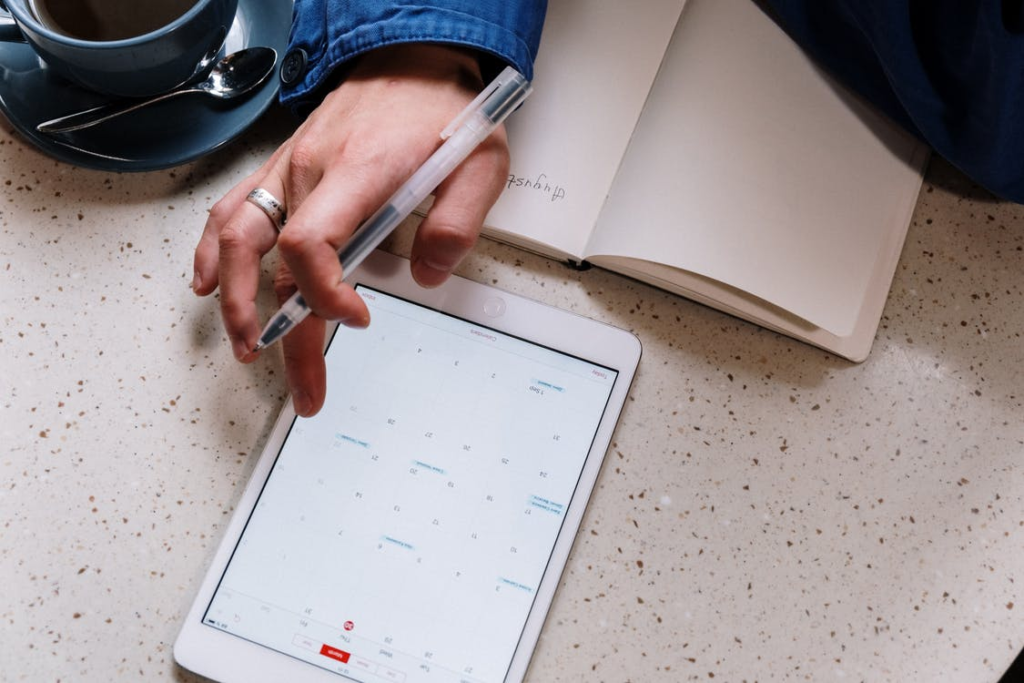 Staffing
Since a set decorator supervises his staff team, he is also responsible for their recruitment. Additionally, he is responsible for approving the Assistant Decorators' and buyers' sourcing and choice of materials.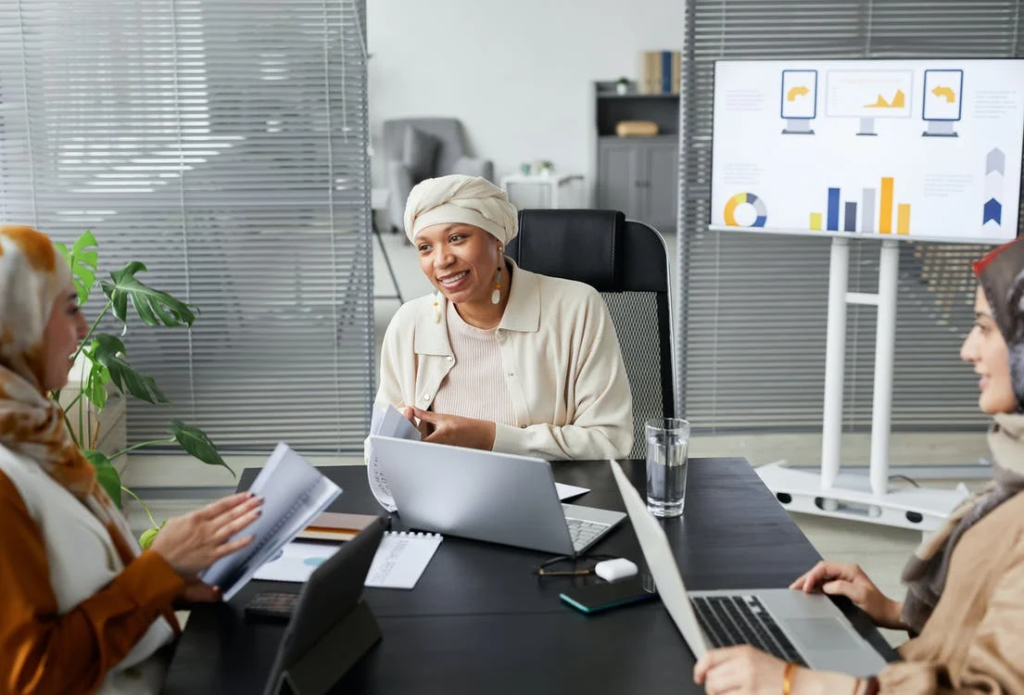 Therefore, a set decorator oversees the entire process of planning a set, budgeting, staffing, sourcing, creating, and procuring furnishing and dressings to install a set. Further, they are also responsible for its maintenance and replacement.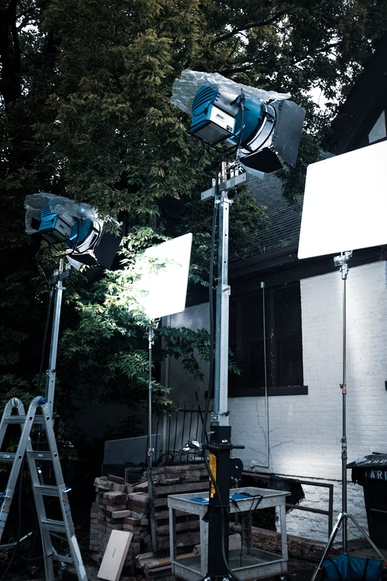 Assistant Set Decorator
An assistant set decorator serves as a backup for the set decorator and in his presence assists him with all the activities mentioned below:
Research and acquire the materials required for set decor through rental, lease, or purchase.

They help list the material for different sets. 

They assist in transporting the dressing materials within the studio or location sites.

They assist in storing, maintaining, replacing, and dressing inventory.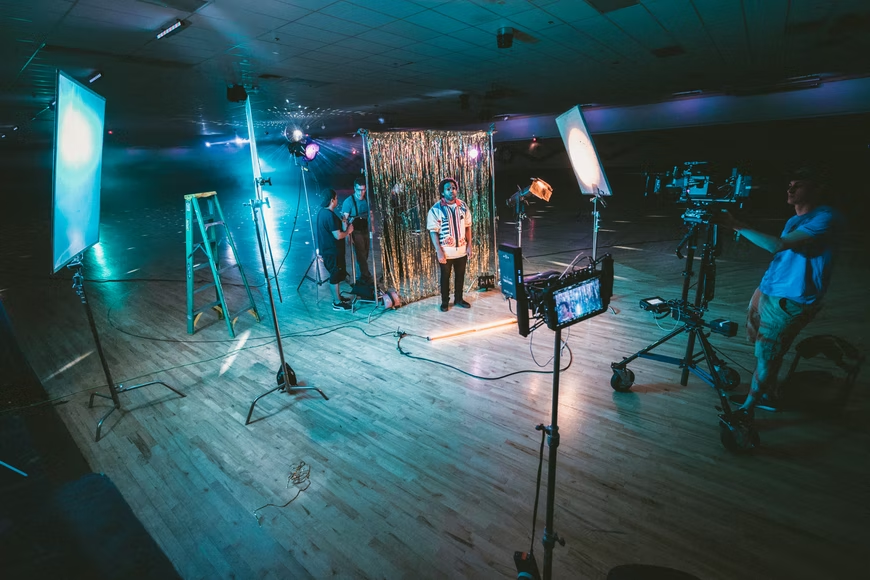 Set Dec Buyer 
A set dec buyer is answerable to the set decorator and the assistant set decorator. Further, a set dec buyer should have extensive knowledge of interiors through different eras of their work. In addition, they must develop a good rapport with stores, vendors, and rental houses. Some of the responsibilities for set dec buyers include:
They serve as backups for the assistant set decorator, and in their presence, they must procure rent or lease materials required for the studio or location set. 

They must liaise with the lead dressers to ensure transportation of the set materials at appropriate times. 
Lead Dresser
A lead dresser is answerable to the set decorator. An assistant set decorator or set dec buyer leads a lead dresser in his absence. Some of the responsibilities of the lead dresser include:
To abide by the standard protocols while dressing and wrapping sets. 

To accommodate scheduling and delegate the workflow.

To ensure the availability of proper tools and materials for the dressing crew.
On-set Dresser
The on-set decorator is responsible for the placement and replacement of the materials on set. The responsibilities of an on-set dresser include:
Set dressing and decoration.

Maintenance of set dressing pieces. 

Placement and replacement of set dressing materials as per the set decorator's instructions.

A good understanding of the camera lenses.

Maintenance of floral arrangements and other plants indoors.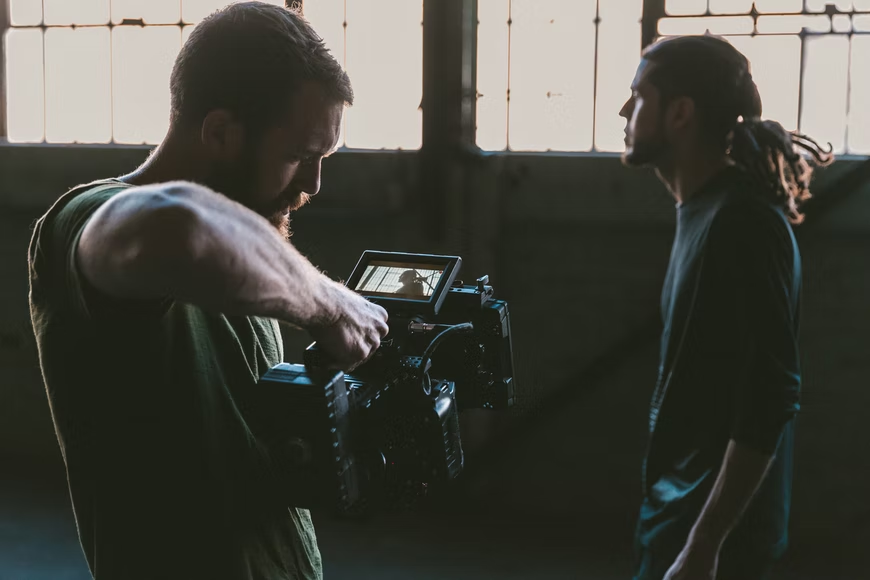 Set Dresser
A lead dresser is superior to a set dresser. A set dresser may assist in the following ways:
He ensures the safety of all materials used as set decor.

Handling, transporting, and maintaining all the materials within a set or studio location.

Listing of inventory for placement and replacement. 

Loads and unloads the truck during the transportation of materials.
Set Dec. driver
A set dec driver ensures the movement of materials to and from the set. 
Videos
THE OSCARS SHORT VIDEO ON THE ROLE OF A SET DECORATOR
Interview with set decorators and Production Designers
How Much Money Does a Set Decorator Make?
A set decorator earns approximately $104,000. As per the U.S. Bureau of Labor Statistics (BLS), the average salary of set decorators was $58,180 per year (www.bls.gov). The demand for this job profile is expected to grow by 1% between 2019 and 2029.
However, your earnings largely depend on your career maturity. Depending on the studio, you can expect an annual salary between $50,000 and $200,000 or more. Further, you also have the option to work as a freelancer. 
Projected Job Growth

(2019-2029)*

1% for set and exhibit designers

Average salary per year

$58,180 

Annual salary 

$50,000 – $200,000 
How To Become a Set Decorator?
The initial step to becoming a set decorator is to earn a bachelor's degree. Further, the most significant step towards achieving your goal is to choose the right stream. 
In addition, you will begin your career as a production assistant in the art department. For this, you have to invest your time in creating a strong portfolio of works related to the arts. You can explore different fields like architecture, film photography, wardrobe styling, interior designing, digital, print, painting, or drawing. Further, invest in an IMDBPro subscription to contact working Set Decorators to request an apprenticeship opportunity. Once you get your initial position, you can learn and make connections that will help you become a set dresser or a leadman. With this experience, you can move forward to become a set decorator and production designer. 
Educational Qualifications

Bachelor's or Master's degree 

Suitable choice of stream

Theater design and production 

Fine arts

Drama 

Interior design or a related field

Relevant Experience Required or suitable

Production Assistant

Production Designer

 Art Director

Skills Required

Keen observation

Creativity

A love for art 

People skills

Planning

Budgeting

Staffing
Frequently Asked Questions 
What is the difference between a set decorator and a production designer?
The production designer is responsible for the look of the whole show, while a set decorator is charged with decorating one or more of the sets in the production.
Final Thoughts
Summing up, a set decorator is a visual storyteller who creates a movie set background that supports the story. Hence, creativity, perception, collaboration, and people management are the most required skills in this field. In addition, a minimum bachelor's degree and a strong portfolio of your work will fetch you the best results to achieve in your career as a set decorator.