A streak or a "Snapchat streak" expresses how many days together you've managed to send a picture or video back and forth with a specific friend. Snapchat is a social media app that facilitates the exchange of photos or videos called snaps One of the most intriguing features of the Snapchat app is that these snaps disappear once you view them. Indeed, this app consists of other engaging features, and one such feature is the Snapchat streak.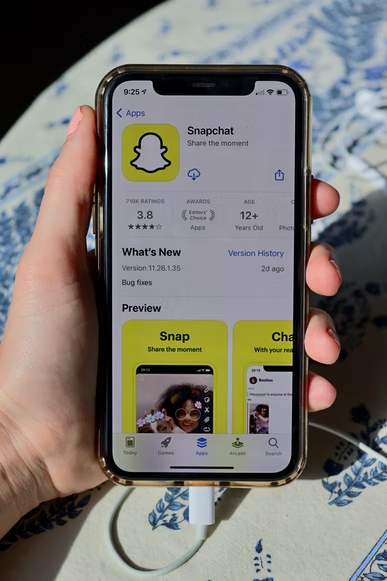 What Does Streak Mean on Snapchat? 
The streak has been a popular feature available in Snapchat apps since its 2.0 version upgrade. This feature is a gaming element that rewards your account with a streak if you and your friend collectively stick to specific rules. Since streaks promote friendship, users show a keen interest in earning it on Snapchat. In addition, getting a streak going is pretty entertaining. Consequently, the Snapchat streak has contributed to the app's immense popularity. 
Suppose you wish to experience using a streak, then you must first know how to see the snap streaks. Here are some steps that will help you on your journey:
How to See Your Snap Streaks?
You will find the snap streak appearing in the conversations tab, next to your friend's name with whom you were snapping—snapping means that you and your friend on Snapchat have been sending and receiving photos or videos to each other.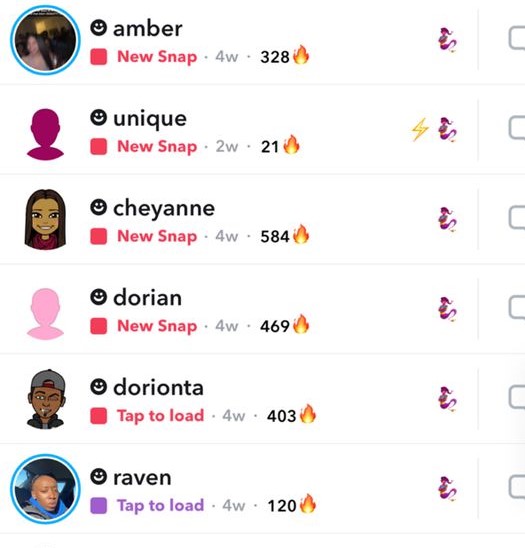 If you and your friend were snapping, you would find a flame emoji 🔥 appearing next to your friend's name. The symbol 🔥 means that you and your friend are on a snap streak. You may find the flame emoji alone or in combination with other Snapchat emojis that describe your friendship. 
What Does the Number Next to 🔥 Mean?
In addition, you will find a number next to the 🔥 icon. It gives you a count of the snaps you have shared with your friend. For example, if you keep a snap streak going for 100 days, the red hundred points 💯 emoji will appear beside the flame emoji. For example, if you have snapped for five days with your friend, the number in the brackets will be 5. However, there are some rules to follow to earn this emoji. 
How to increase snap score super fast?
Rules for Snapchat Streak
To earn a fire emoji, you and your friend on Snapchat must send and receive photos or videos only within 24 hours, successively for three days.
Interactions That Don't Count Toward Your Snapstreaks
Snapchat allows you to converse with your friends in innumerable ways. However, not all methods contribute to your snap streak numbers. Here are some interactions that don't have an impact on these numbers. 
Tap on your friend's name with whom you wish to chat. Although Snapchat offers you a convenient way to chat, it doesn't count your chats for your snap streaks.
Your snaps won't improve with the number of views your story gets.
Sending images to a group of friends does not count as snap streaks.
Sending Snaps from Memories
Photos or videos taken previously and saved in memories won't count as snap streaks.
Sharing Content through Snapchat Spectacles
Snapchat spectacles is a hands-free video recording device that allows you to share recorded video. 
Now that you know how to view the snap streak and the rules to earn it, you will want to know how to create a snap streak. Here are the steps to create a snap and share it through the apps. 
How to Create a Snap?
Snapchat offers you an easier way to create a snap. First, you need to open the apps and go to the camera screen to start snapping. 
1. Take a Picture or Video
You can take a picture with a round capture button found at the bottom of your screen. To take a video, you can hold the capture button down. A snap records up to 10 seconds of video, and multiple pictures record up to 60 seconds of video. 
Snapchat Streak ideas // streak ideas for snapchat story // Be unique
2. Get Creative
Once your snap is ready, you can enhance its look using snap streak filters. These are available to the right of your screen.
Caption (T icon)

Doodle (pencil icon).

Stickers

Scissors (scissors icon)

Music (music note icon)

Link (paperclip icon)

Crop (two right angles icon)

Timer (stopwatch icon)
4 Creative Snapchat Streak Ideas #snapchat #creative
Snapchat streak ideas | Creative snapchat streak ideas | Poorvi Shrivastava
3. Send your Snap
To send your snap, click on the "send to" arrow at the bottom right of the screen. This will lead you to select the contacts. Once you choose the contacts, share your snap with them.  
How Do I Keep a Snapstreak Going?
You and your friend must exchange snaps with each other within a 24-hour window back and forth to keep your pictures going. Snapchat filters are unique features that encourage you to reply to your friend promptly with a photo or video to support your Snapchat streak going. However, it will remind you if you fail to do so. 
How To Get Snapchat STREAK Back? (2022)
How Do I Know If My Snapstreak Is Going to End Soon?
If your snap streak with your friend is about to expire, you will find an icon ⌛️ appearing next to your friend's name. This usually happens when there are only four hours left for your streak to end. However, sending and receiving timely snaps prevents its appearance.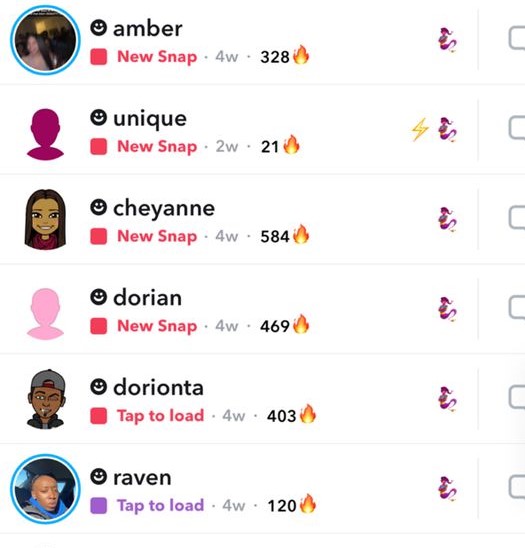 How To Restore Lost Snapchat Streaks?
Snapchat streaks are bound to break accidentally or due to an unfortunate event. In such a case, follow the below-mentioned steps to restore your lost streak:
Step 1: In the Snapchat app, tap on bitmoji and click on the settings options present in the top right corner. 
Step 2: Access the "Support section" or visit the Snapchat Support website.
Step 3: Choose the 'I Need Help' option.
Step 4: Select the 'My Snap Streaks disappeared' option from the multiple available options.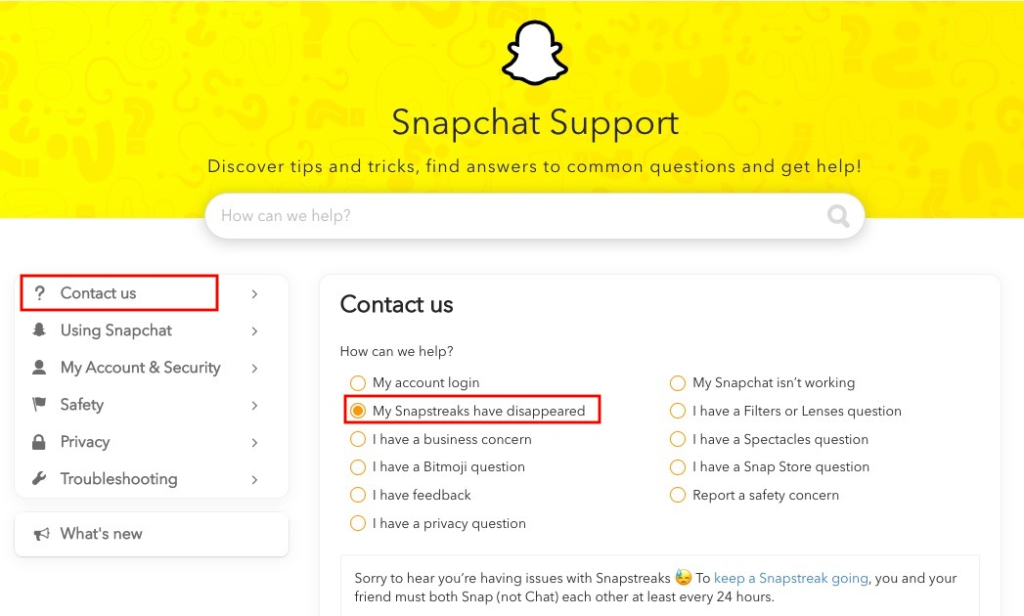 Step 5: You will be required to fill out a form to avail of Snapchat's help.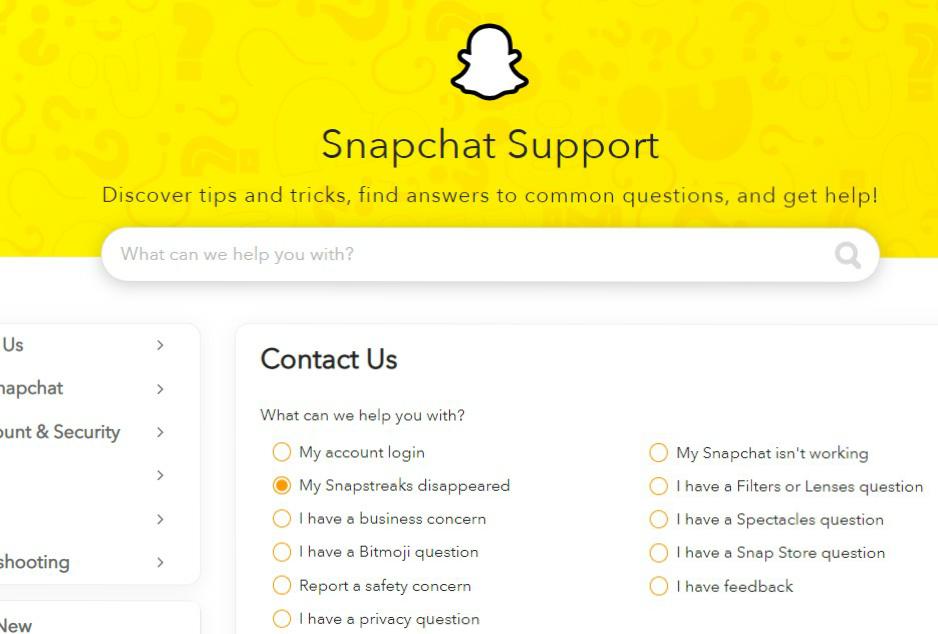 Step 6: Once you fill in your details, provide the CAPTCHA and send it.
Step 7: You can expect to restore your streaks once you receive mail from the representative. 
However, there are a few things to keep in mind while trying to restore your lost streak: 
You have to ensure to give accurate answers to all the questions. 

 Snapchat may reject your request if you follow this process for every broken streak. 
Hence, try replying promptly to every snap you receive or send. This will help you maintain your streaks. 
How to get back your lost Snapchat streak?
Tips for Snapchat Streaks
Here are some tips to help you start your streaks:
Get a Person Who Wants to Keep Up a Streak
A streak is always a team effort. Only when both of your friends are willing to snap every day will you be able to keep the line alive and going.
Bring Your Snap Streak Friend's Name To Top
Since Snapchat lists streaks in alphabetical order, you can edit your friend's name to make it top your list. This way, you will try to remember your spots. 
Checking the Filters
Since you have to deal with multiple streaks, you may forget to snap. Hence, look for the streak filter before sending a snap. It will also remind you of how long the line has been going. 
Videos
Snapchat Streaks Explained: How to Get & Keep a Streak + Helpful Snapstreak Tips!
How To Use Snapchat For Beginners?
Best Snapchat Streak Ideas! (Easy Tutorial)
Easy Snapchat Streak IDEAS 2021
Unique streak ideas for snapchat 🌼
Once you create a snap streak, you will be excited to make the longest Snapchat streak. But, to achieve this, you need to know how to keep your snap streak going. 
Final Thoughts
A Snapchat streak is a fun way to create and maintain your friendship. However, when you lose track of your streaks, you have to approach Snapchat support to help you reclaim them.