The job of a social media manager is developing at the same rate as social media marketing. When social media came into the picture, it caused a tremendous shift in the digital marketing industry. So, one cannot surpass digital marketing strategy in this world run by social media. Therefore, the social media manager is at the heart of any successful social media marketing campaign.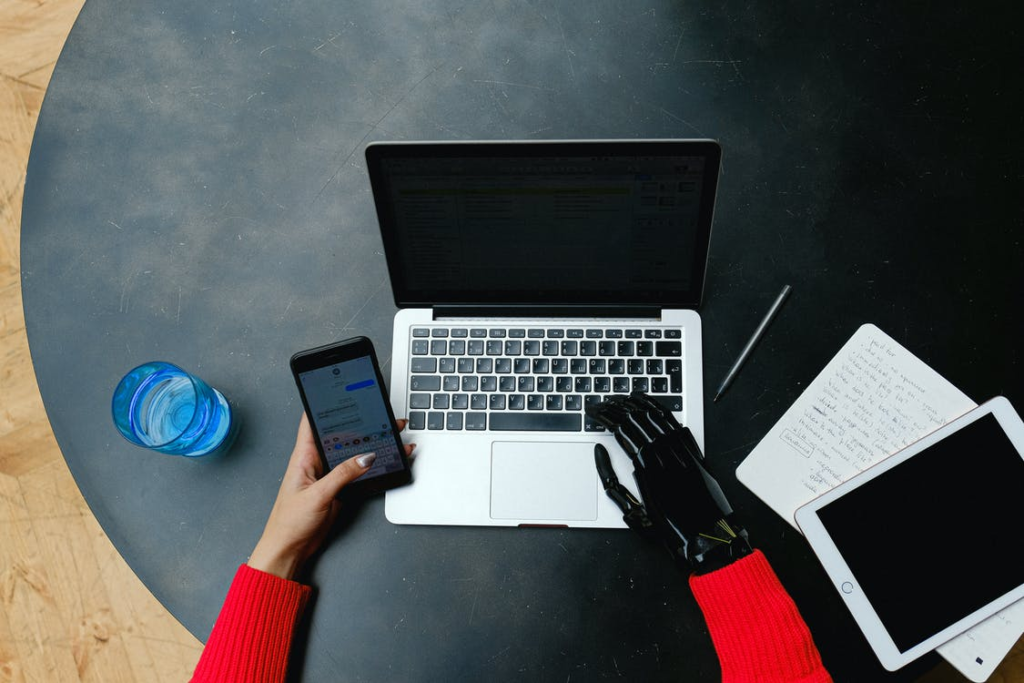 Social media's impact on advertising has been diverse. On the one hand, marketers now have more choices and channels to work with, while businesses may promote themselves for free! But on the other hand, greater competition and a content-oversaturated environment make it tough to stand apart.
Today, we find companies hiring professionals to manage their "free" social media profiles.
Why?
Networks like Facebook and Instagram are no longer anybody's game. The evolution of social media makes it increasingly challenging for companies to get their eyes on their material. In addition, many entrepreneurs prefer to hand over their login information to a qualified social media manager instead of trying to keep up with the new algorithm adjustment. This takes us to the article's main character: the social media manager.
What is Social Media Management?
Social media management refers to developing, publishing, and analyzing information posted on social media platforms like Facebook, Instagram, and Twitter, as well as connecting with people on those networks. Free or paid social media management tools and experienced social media management services can help you streamline social media administration.
What Exactly is the Role of a Social Media Manager?
Social media managers are the voices of the companies who govern and represent the company's social media profiles. They are the people behind the screens projecting your firm on social media. Depending on the number of hats a social media manager wears, they may:
Make visual content.

Make the copy

Posts scheduling

Create a strategy

Interact with their audience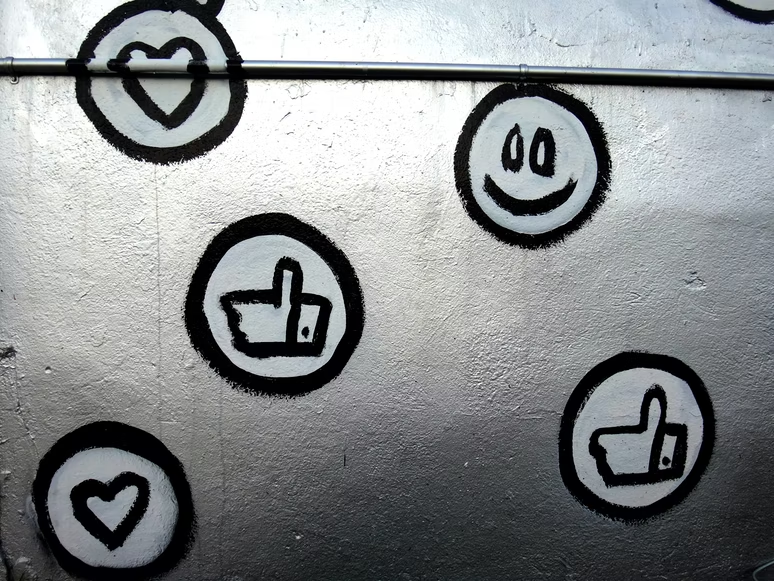 Social media managers keep up with the newest social media trends and develop innovative strategies to sell your brand. They also provide the consistency that every frantic business owner requires. But who has time to manage their social media accounts, mainly when success necessitates the following: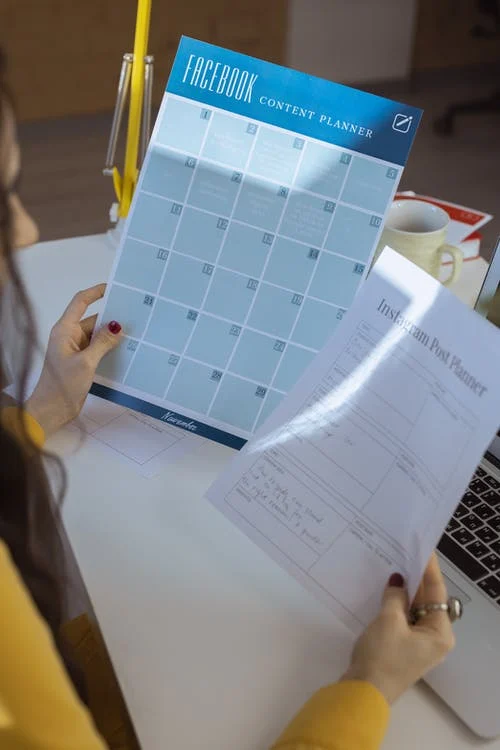 A social media manager is a specialist you require to help your business flourish on social media. They are more vital than ever, with more than half of the world's population using social media.
Advantages of Having a Social Media Manager in Your Firm
The social media marketing world is continuously changing, and it is the social media manager's responsibility to develop a marketing technique that can stay up with the trends. It all begins with determining your target audience and the type of material that interests them.
Social media managers have the following roles:
Conversion Strategy: A social media manager monitors how the target audience responds to any material or products you post. If they see problems in the strategy of your posts, they disclose them right away. This will make it easy for you to make corrections and retry. In addition, this kind of feedback assists you in converting admirers into customers.
Engagement Strategy: Customer service is essential in the digital arena. It's far too easy for dissatisfied customers to complain and leave negative feedback on Facebook or Google. This is why you want an excellent engagement approach. Your social media manager will handle all elements of social media involvement, such as responding to comments and messages and liking and sharing content. This can also include responding to negative feedback. The more effective your engagement strategy, the stronger your customer relationships — and stronger customer relationships equal more sales.
Promotional Strategy: Social media trends change all the time. There is always something trendy to try. Social media managers will investigate these trends and evaluate which ones will benefit your plan. Then, instead of coming up with ideas and techniques, you'll have someone bring you ideas and carry out the approach you agree on.
Visual Design: Appealing graphics are essential on social media – they are a component of your overall appeal. People are far more likely to discover accounts with outstanding graphic material. Social media managers are in charge of your brand's visual representation across all platforms. Even if they don't develop the content, they are in charge of managing it so that your overall design is uniform, appealing, and relevant.
Social Communication: Social communication should consume a significant portion of a social media manager's time. This is because posting material is only part of what social media is all about. Community participation is the "social" component that many business owners overlook. To be successful, you MUST reply to comments, share other people's content, and thoughtfully remark on other people's content. If it seems tiring, you should consider employing a social media manager as soon as possible!
A Social Media Manager's Day-to-Day Tasks
Following are some of the most typical tasks associated with managing a brand's social media presence.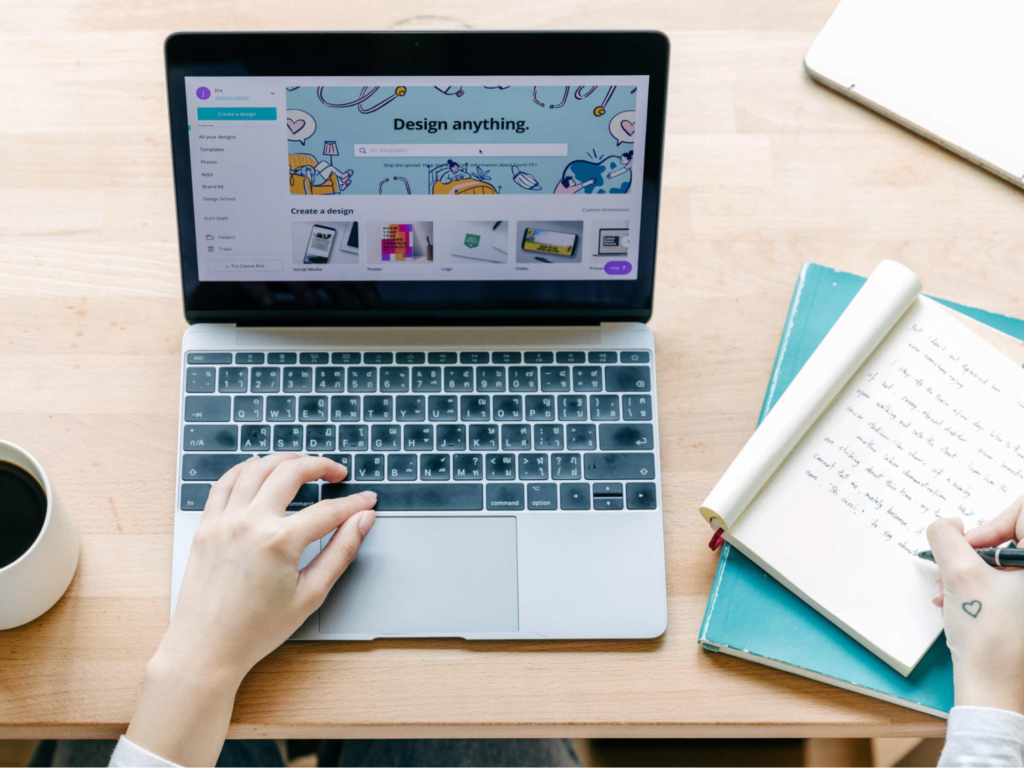 Image Source: Better Team
Scheduling the posts

Creating profiles

Designing graphics

Dealing with customer service questions

Identifying and sharing relevant information 

Optimizing profiles and posts for organic traffic

Providing reach, traffic, and other critical metrics to key stakeholders
Social media managers can specialize in their services and do not have to cover everything on this list, but they should be knowledgeable enough to provide clients with a full service worth the price.
Clients prefer to make things as simple as possible and do not want to engage a slew of social media managers to conduct routine duties.
A Day in the Life of a Social Media Manager
What Skills Should a Social Media Manager Entail?
Social media managers must learn a wide range of skills to perform their tasks effectively. Here are some of the most critical talents to have if you want to work as a social media manager:
Copywriting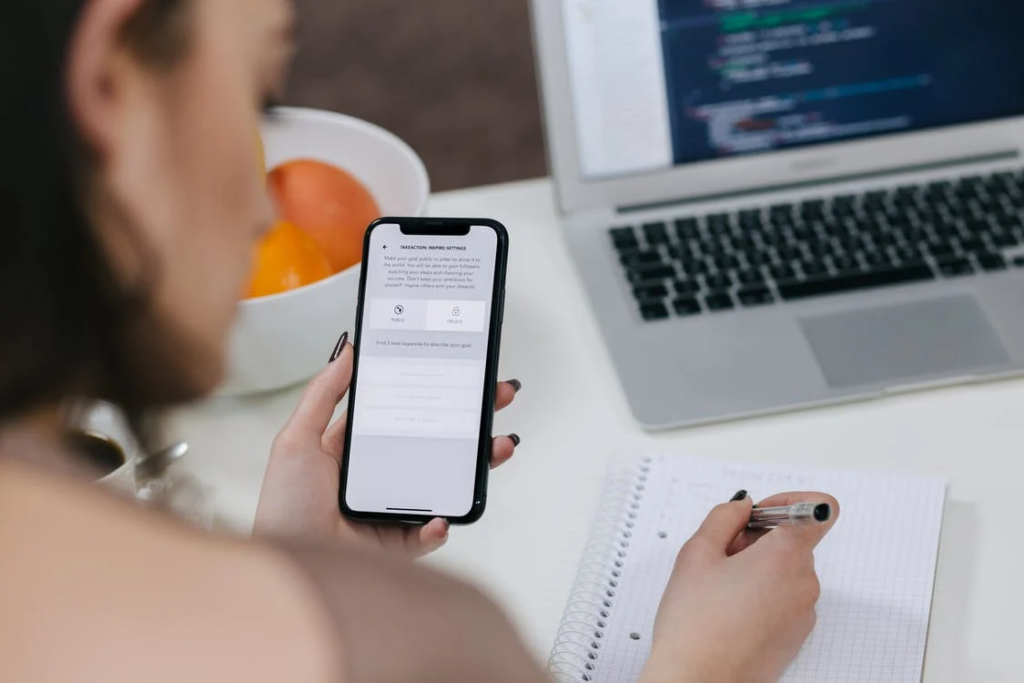 To express their brand's message to their target audience, social media managers must master writing. As a result, it is critical to hone your copywriting talents so that you can produce short content that captures your audience's attention and provokes an emotional response.
Graphic Designing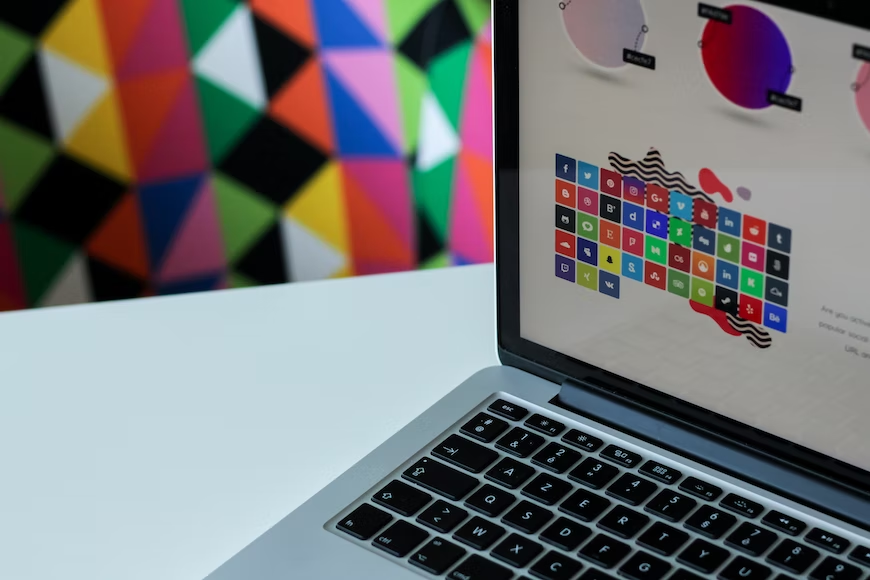 Visual content is critical for capturing your audience's attention and encouraging them to interact with your company. As a result, the ability to develop eye-catching graphics is an essential component of being a social media manager.
Customer Service
Customer service skills are essential for social media managers since they help them understand your client's needs and engage with them more personally.
Customers frequently have concerns, and many of them resort to social media accounts for answers, either in the comments section of postings or through direct messaging.
Research Skills
As a social media manager, you must keep up with the latest news and trends in social media and the digital age. This will assist you in guaranteeing that your plan is successful and that you are not skipping out on any fresh opportunities. You can use the following sites and tools to run with the trending content:
Using multiple hashtags in your posts can significantly draw the audience's attention.
How to Get a Job as a Social Media Manager?
1. Learn Social Media Marketing
Being a proficient social media manager necessitates continuous learning.
You must understand the ups and downs of social media platforms and gain the abilities required to fulfill the duties of a social media manager. This entails acquiring the capacity to manage purchased promotions and organic social media outreach.
Paid advertising offers businesses a significant opportunity to contact their target audience and build their client base while receiving a high return on investment.
SEO is especially vital for social media sites, as most of them serve as their search engine. Therefore, knowing how to conduct keyword research and organize your social media content will assist you in reaching a highly relevant audience.
Social Media Management Course: UpGrad
As a social media manager, you will need to be adept in the following platforms: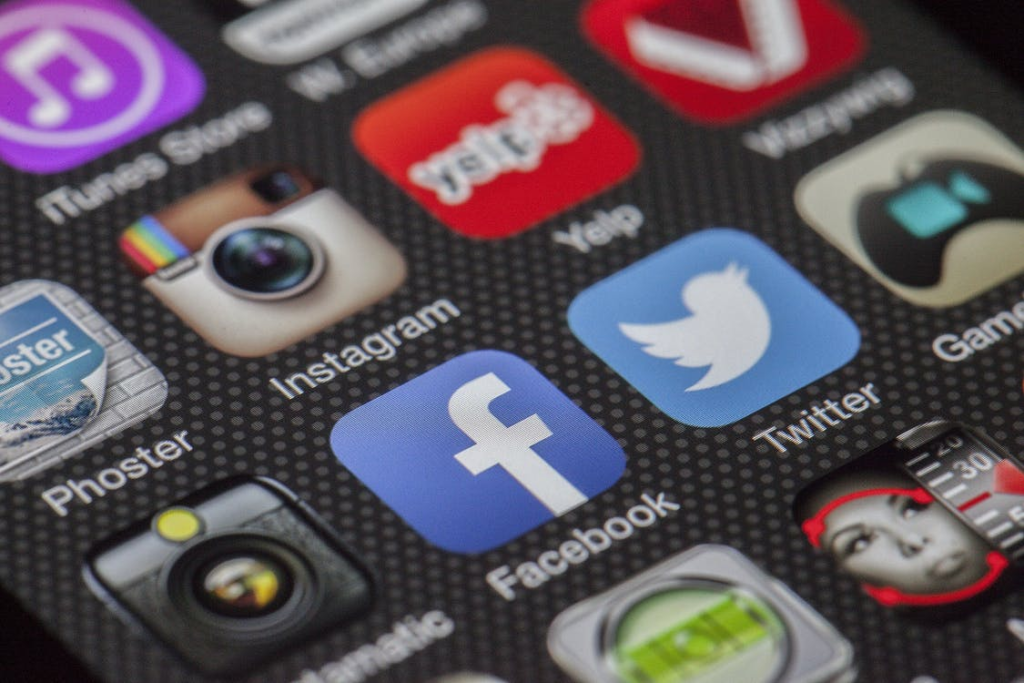 Facebook
With over 2.5 billion active members, Facebook is the most popular social networking platform. It has become a valuable marketing tool for many enterprises.
The most frequent ways to interact and communicate with your primary audience on the platform are to create business pages, join groups, and run paid adverts.
Instagram
Instagram allows users to upload photographs and short videos and leave comments. Almost half of all Instagram users follow at least one business, and the site is a popular way for people to learn about companies and products.
LinkedIn
LinkedIn is a professional-oriented social network. Users are interested in business, networking, and high-quality, authoritative material such as long-form blog articles and thought-provoking leadership pieces.
The user demographic is mostly older, and there are more experts in high-ranking roles than on any other network.
Twitter
Twitter may not be as popular as Facebook or Instagram, but it is still an excellent marketing tool. The site is more prevalent among youth and is another go-to option for consumers interested in learning about companies and enterprises.
Pinterest
Pinterest is also another image-based website that works similarly to a search engine. People utilize the platform to discover more about their interests and activities and the things they want to purchase.
Pinterest's primary demographic is higher-income women, and the platform generates a far better return on spending than other social channels.
2. Increase Your Social Media Presence
Your profiles are the best ways to hone your skills as a social media manager. In addition, you can use it to find new clients.
By establishing a solid online presence, you will be able to use your accounts to demonstrate your abilities and social media insight to potential clients. Whether you intend to operate as a freelancer or for a firm, you should build profiles on all major platforms, including Facebook, Twitter, Pinterest, Instagram, and LinkedIn, listing your social media services.
You can even use your profiles to test new strategies before implementing them on your clients' profiles.
3. Set Up Business Accounts On Major Social Media Platforms
You'll need an efficient way to manage several client accounts as a social media manager.
The extensive social media networks include business accounts that allow you to arrange all of your profiles. Business accounts are also vital for your clients' safety because they will enable you to see their profiles without requiring them to provide you with their login details or immediate access to their accounts.
Creating a company account on social media networks is a simple process.
4. Improve Your Management Skills
Aside from the industry-specific talents required to support your social media marketing profession, becoming a manager necessitates a unique set of abilities. Some of the critical skills you'll need to acquire include: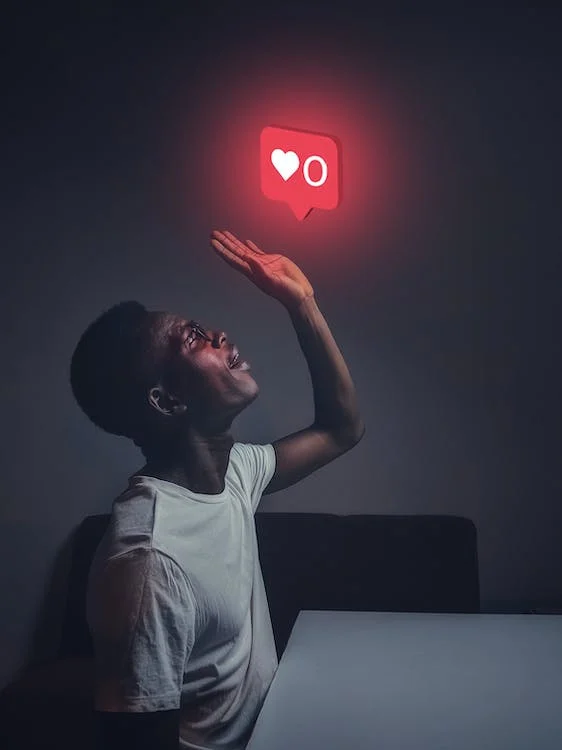 Communication
As a social media manager, you must effectively communicate with clients and your staff. This entails being able to adequately describe your social media strategy and the strategies you will employ to achieve your objectives.
Articulating your job can help you strengthen your client interactions and ensure that your projects go well.
Time management
You must be able to meet deadlines adequately to run a successful social media campaign. As a social media manager, you must create and structure campaigns and lead and execute them from beginning to end.
To do this for numerous projects simultaneously, you must build processes and use technologies to keep everything moving in the proper direction.
Analytical abilities
A social media manager must be able to analyze data and use it to make more informed judgments. This allows you to optimize your sponsored and organic marketing initiatives by focusing on what works and changing what doesn't.
5. Specify Your Services
After you've honed your social media and management abilities, you'll need to decide what services to offer and how much to charge for your services.
To begin, it's a good idea to concentrate on a few services. This will allow you to learn particular subjects more quickly and make it easier to gain new clients because specialization can assist build your trustworthiness.
You can opt to specialize in the following services:
Campaigns for paid advertising

Graphic Designing

Profile creation and optimization

Customer service and involvement in the community

Content creation and curation
6. Create Your Client Portfolio
Once you've landed a few clients, you'll want to compile a portfolio of your work to show to other potential clients. Getting potential clients as a social media manager is mainly reliant on your ability to demonstrate what you can accomplish and how your skills can benefit a company.
Building your internet presence will help to some extent, but being able to show prospective customers the results you have achieved for other firms is a solid approach to swiftly growing your business.
You can also write extensive case studies about the accomplishment of your projects and post them on your blog. If you're wondering how to get your first contract without a portfolio, there are a few options.
To begin, you can volunteer for a non-profit or a friend. You might also charge your clients a very minimal fee for your services. This can assist you in gaining your initial set of clients to get your social media management firm off to a good start.
7. Apply online as a Social Media Manager
If you prefer working for someone with the social media skills, knowledge, and strategy you possess, being a social media manager for a company or an agency is the best choice.
There are numerous online job boards to find open social media manager employment. Some popular choices are:
Indeed 

Glassdoor 

ZipRecruiter

WeWorkRemotely

AngelList
You can also use your network to check if any of your contacts can assist you in securing an available position.
You may also obtain several social media marketing certifications to help you stand out from the crowd. This contains courses from social media networks such as Facebook, Twitter, and LinkedIn and popular apps such as HootSuite.
8. Build Your Social Media Marketing Company
You might launch a social media or digital marketing agency if you want to broaden your reach and serve numerous clients at once.
The first step in starting your social media marketing agency is deciding on a niche.
You can specialize in a single field or work with clients from various industries. For example, if you only work with apparel companies, you may want to concentrate on visual platforms such as Instagram and Pinterest.
However, if your clientele comprises B2B businesses, you should concentrate on LinkedIn and Twitter.
You should start growing your team once you have a more precise concept of the type of clientele you will pursue and the offerings you will provide.
The actual composition of your team will benefit from the project you want to offer. Still, in general, you will need to locate team members knowledgeable in each of the various skill areas required of a social media manager operating independently. This includes the following:
Copywriters

Graphic Designers

Managers 

Representatives of customer service

Curator and news commentator
You may serve more clients at scale by hiring a team of experts that specialize in different aspects of managing social media accounts.
Starting your agency has the disadvantage of requiring more administrative work than operating independently because you will be responsible for all of your employees and the overall operation.
Salary of a Social Media Manager
Social media managers earn a good living all over the world. However, your pay scale varies according to your area and experience level.
Holding a bachelor's degree specializing in mass communication, journalism, or marketing and business management can earn you more credits for the role. In addition, courses such as Meta Social Media Marketing Professional Certificate add feathers to your cap.
You can try your hands at these entry-level jobs before becoming a social media manager. Internships also can be of great aid:
Social media analyst

Social media coordinator or specialist

Digital content producer

Marketing Assistant

Social media associate
According to Glassdoor (December 2021), Social media managers earn an average salary of $55,117 in the United States.
As with paid staff, the amount you might make as a freelance social media manager varies according to expertise. Less experienced freelancers can earn $15 to $50 per hour, while intermediate freelancers earn $50 to $100 per hour.
Important Takeaways
Social media experts and managers are responsible for several tasks, including developing and publishing content, interacting with influencers and clients, and monitoring what others say about the company on the internet.
Social media managers must learn various skills to carry out these responsibilities, including writing, graphic design, analysis, time management, and engagement.
It would be best if you grasped the ins and outs of each social media site and the different types of audiences that utilize them. It is also necessary to learn various social media platforms to plan and manage projects successfully.
You must first create your profile on whatever path you take to begin your social media marketing job. This will assist you in honing your talents and expanding your internet profile. You can then demonstrate your expertise to gain additional clients. Finally, as you get more clients, you can construct a portfolio on your site showing off the achievements you've achieved.
If you want to gain experience before becoming a manager, you might work as a company's social media advisor or specialist. As you learn how to manage various marketing efforts effectively, you will be willing to work as a manager for a firm or as a freelancer. If you wish to serve more clients on a larger scale, you could even start your agency.
Social media marketing will continue to flourish, opening up several possibilities for digital marketers to leverage their social media abilities into relevant employment.
Social Media Management and How To Get Started?
How Much Does a Social Media Manager Make?
How To Build A Social Media Manager Portfolio