Stop motion is an animated filmmaking technique in which a physical object is moved in small increments and photographed at every step. When these images are stringed together and played rapidly, the things in them appear to carry on their own. Stop motion differs from a traditional 2D hand-drawn animation using a physical object instead of drawings. This technique is most prevalent in commercials, music videos, television shows, and feature films. However, this method's execution time is pretty high as one second of a video can accommodate only 12 frames.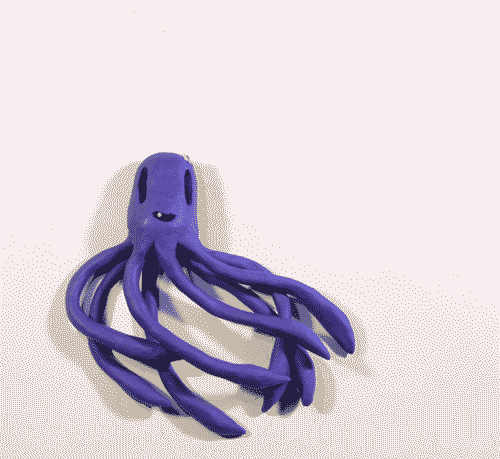 A Brief History of Stop Motion Animation
Year
Movies or series
Significance
Synopsis

1898

The Humpty Dumpty Circus

The first documented stop-motion film

No surviving recording of the animation

1902

Fun In a Bakery Shop

An early example of Claymation, a form of stop-motion animation using plasticine clay
A minute-and-a-half short film featuring a baker making funny faces out of dough.

1912

The Cameraman's Revenge

The first fully animated stop-motion film

It runs for about twelve minutes—a dramatic story about an affair between a beetle and a dragonfly and her grasshopper lover's revenge

.

1957-69

The Gumby Show

Stop-motion animated series

Episodes of Gumby's adventures with his friend Pokey, an orange horse

1980s

Claymation: Three-Dimensional Clay Animation

Will Vinton's documentary about clay animation

2009

Coraline

Stop-motion animated dark fantasy

Narrates Coraline's discovery of an idealized parallel world behind the secret door in her new home, which shows the way to unexpected cryptic and ominous secrets.
Types of Stop Motion Animation 
Stop motion can be captured in different types depending on the captured objects. They are:
Object-Motion
Moving and capturing objects per frame to create a stop motion is called object motion. This technique offers you unlimited storytelling possibilities with various kinds of things available.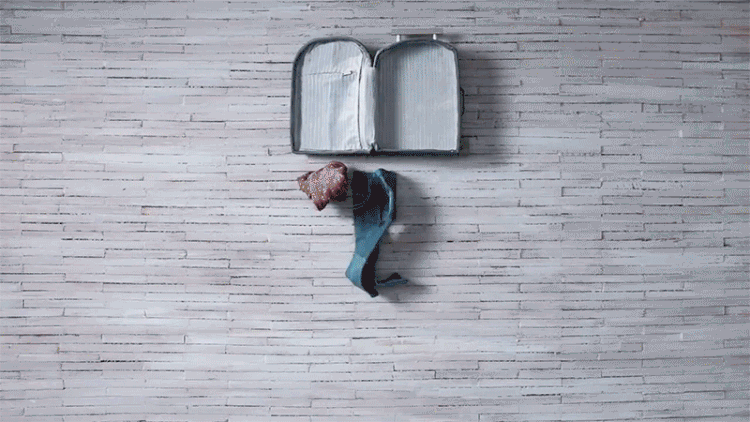 Objects come alive with stop-motion animation
Claymation 
Claymation involves moving clay objects in each frame. This way, you can bring in innovative figures built with wires and clays that can be used creatively on screen. The best examples of claymation include Gumby and DreamWorks' Chicken Run.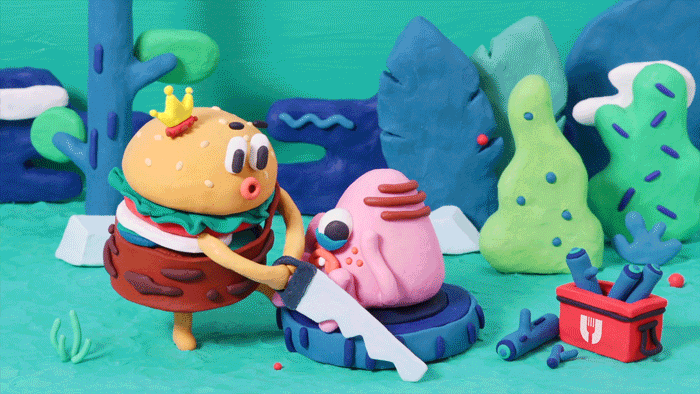 Pixilation Stop Motion 
This technique of stop motion involves capturing the movement of people. Since people are involved, it takes a long time to complete a frame. Additionally, movement control has to be considered in this method.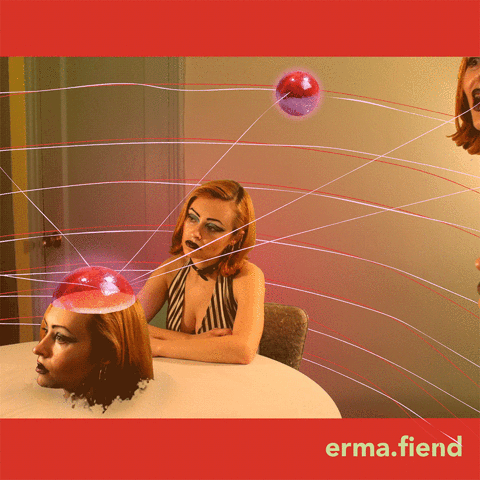 Pixilation–Animation in the Real World
Cutout Animation 
Cutout animation involves the use of a variety of cutouts. These can be colored to express details. Although you can control its movement, cutting pieces of cutouts is quite overwhelming.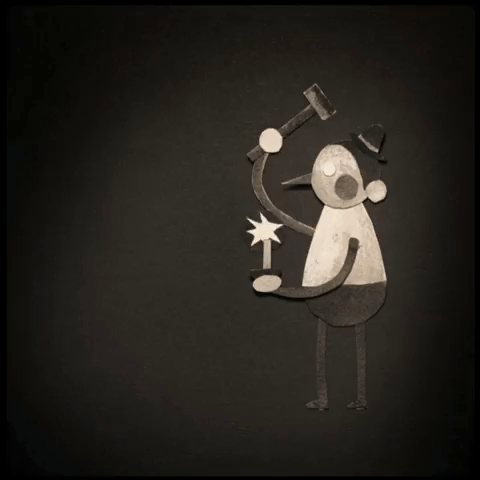 Puppet Animation 
Producing stop motion using puppets is termed puppet animation. Puppets help tell unique stories. However, the presence of strings makes your shoot challenging. This animation does not suit beginners, but experienced animators find it more manageable.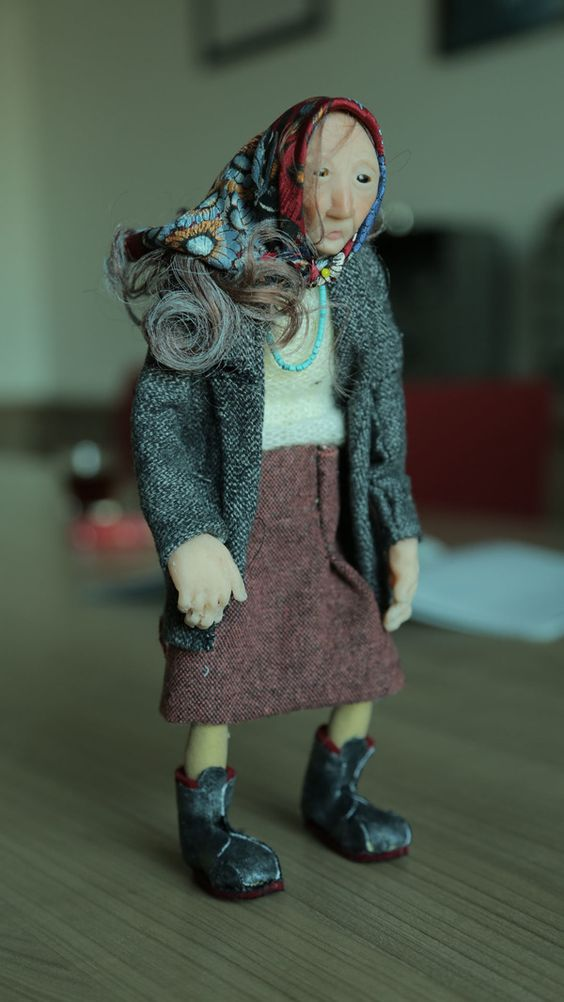 Silhouette Stop Motion 
 This technique involves placing the objects or actors behind a thin white sheet and illuminating their shadows with a backlight. This budget-friendly process helps you create a beautiful silhouette animation.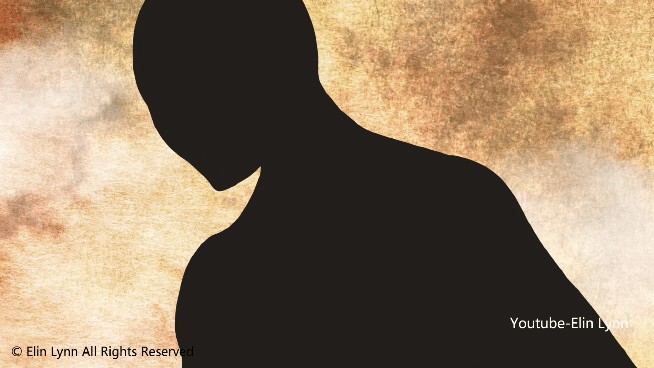 Tools Required to Make Stop Motion Animation
If you want to try stop-motion animation at home, you can do it with simple tools. They include:
Camera
To capture the image, you can use a smartphone or a digital camera like a DSLR.
Tripod
A stand or holster to keep your camera steady.
Editing software
To edit the frames together in an animation.
Materials/objects
Inanimate objects become your subject of animation.  
How to Process Stop Motion Animation? 
1. Find your setting
The first step when you wish to stop motion animation is to establish where you can place your camera. Further, fill your frame with the location or backdrop and ensure not to capture the edges outside your frame to maintain consistency. 
2. Set your camera right
You need to limit your camera shakes to have a good setup for your stop-motion video. For this purpose, you can use a tripod or a stand to maintain your camera in a stable position. 
3. Use a remote trigger or timer
You will get an elegant stop-motion animation when you avoid clicking your camera every time. You can trigger your camera using a remote or set a timer to take a picture every few seconds to make this possible. 
4. Shoot with manual settings
When you shoot the picture with your camera in auto mode, the settings will adjust the camera itself to every image you take, resulting in a flickering effect. However, setting a uniform shutter speed, ISO, aperture, and white balance helps overcome this issue.
5. Control your lighting
Too much lighting can cause shadows and minor flickerings that may not suit your animation. Hence, always be mindful of windows and maintain only essential lighting to allow you to see your objects.  
6. Frame Rate
As a beginner, it is enough for you to know that a second of video constitutes 12 frames. However, if you exceed this rate, your video can become jittery. 
7. Move-in small increments
Move your objects in small, consistent increments to create a smooth animation. On the other hand, if you want your things to appear slower, you can move the objects quickly. 
8. Audio
Once you are done shooting the silent stop-motion animation, you can add some audio to your video to make it enjoyable. For this purpose, opt for a dedicated stop motion software or app.
Examples of stop-motion animation
 Some of the most famous examples of stop-motion films and television shows include:
A Grand Day Out (1990):

The characters Wallace and Gromit

in this short film are created using plasticine clay. This movie is a classic example of Claymation stop-motion animation. 

The Nightmare Before Christmas (1993):

This film achieved an illustrated setting blending clay and other etched textures, constituting about 110,000 frames.

Coraline (2009):

A groundbreaking stop-motion project shot entirely in 3D. This film blended claymation and 3D printing to produce several heads with different facial expressions.

South Park (1997):

This movie was filmed with the help of cutouts made from paper or other 2D materials that facilitated movement. However, later the movie continued to be animated using computer software.  
Some of the recent films that fall in the line of stop-motion animation include:
The nightmare before Christmas (1993)
Jack Skellington is the famous pumpkin King of the fantasy world " Halloween Town." Accidentally, he stumbles upon the Christmas town and discovers its mightiness. Hence, he wants to share this celebration thought with his friends back home. However, things don't go as Jack expected.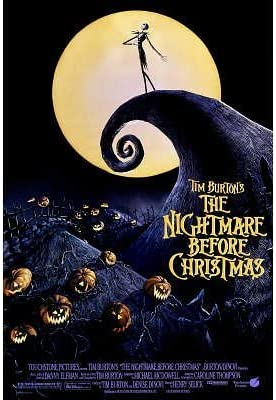 Director: Henry Selick
Review:
95%
Shaun the Sheep (2015)
Shaun the Sheep is tired of toiling on the farm. Hence, he plans to take his flock, trick the farmer and get a day off. Unfortunately, the farmer is diagnosed with amnesia following an unexpected accident that completely destabilizes their farm life. Shaun the sheep and his squad plan to garner the farmer's memory back to life as they don't find a good life without the farmer. However, an animal control worker, Trumper, stands in their way.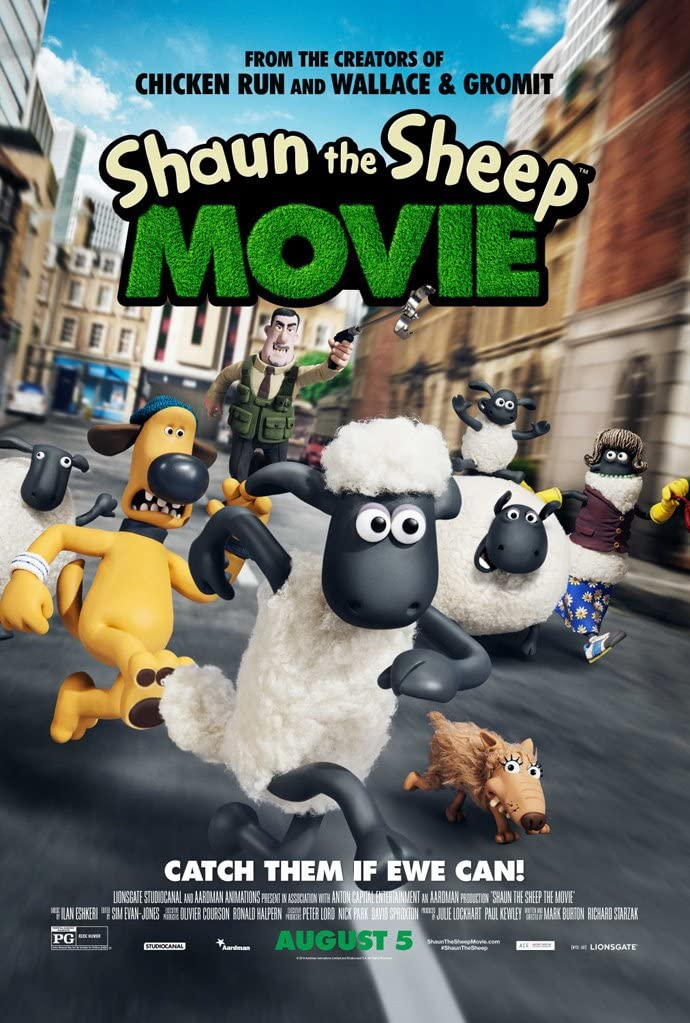 Director: Richard Starzak, Mark Burton
Review:
99%
Kubo and two strings (2016)
Kubo tends to his mother in the village. He earns his living telling stories about the adventures of the samurai warrior, who is his father. Unfortunately, he doesn't remember the whole story and frequently asks his mother about it. However, due to her deteriorating memory, even she cannot recollect the same. But his mother warns him of the estranged spirit of his maternal grandfather. The rest of the story revolves around how Kubo saves himself and the people who believe in him from the ill-tempered spirit.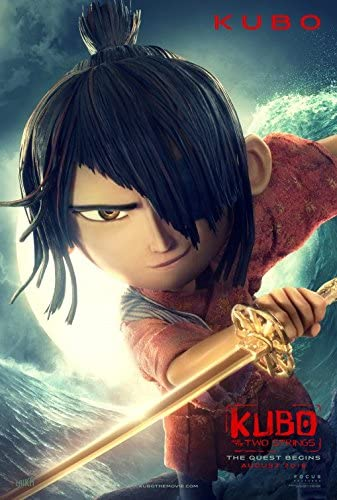 Director: Travis Knight
Review:
97%
Mary and Max (2009)
A heartwarming story of the pen- friendship between an eight-year-old Mary and Max of forty years. They bond through their writing based on their loneliness and individual eccentric lives. However, they remain supportive of each other throughout their hardships. The rest of the story reveals if they will meet each other.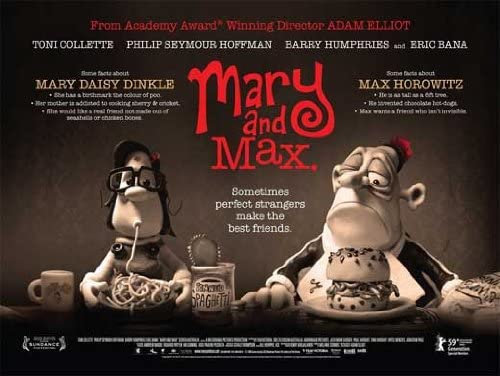 Director: Henry Selick
Review: 91%        
Professor Wallace's village hosts an annual Giant vegetable festival. However, while the competition is nearing this year, a mysterious giant sabotages the garden vegetables. Hence, Professor Wallace, along with his dog Gromit, is on a mission to stop this beast.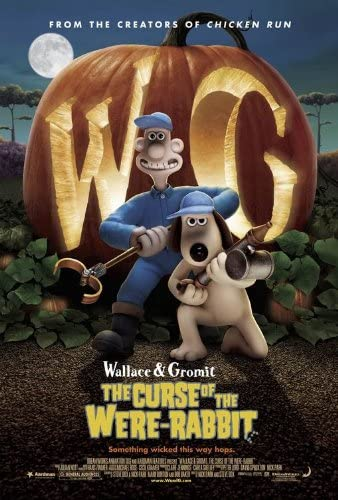 Director: Henry Selick
Review: 91%
Anomalisa (2015)
Michael Stone leads a mundane life and often thinks from his perspective. This makes him struck with negativity. However, life gives him varied experiences that make him alter the course of his negative thoughts.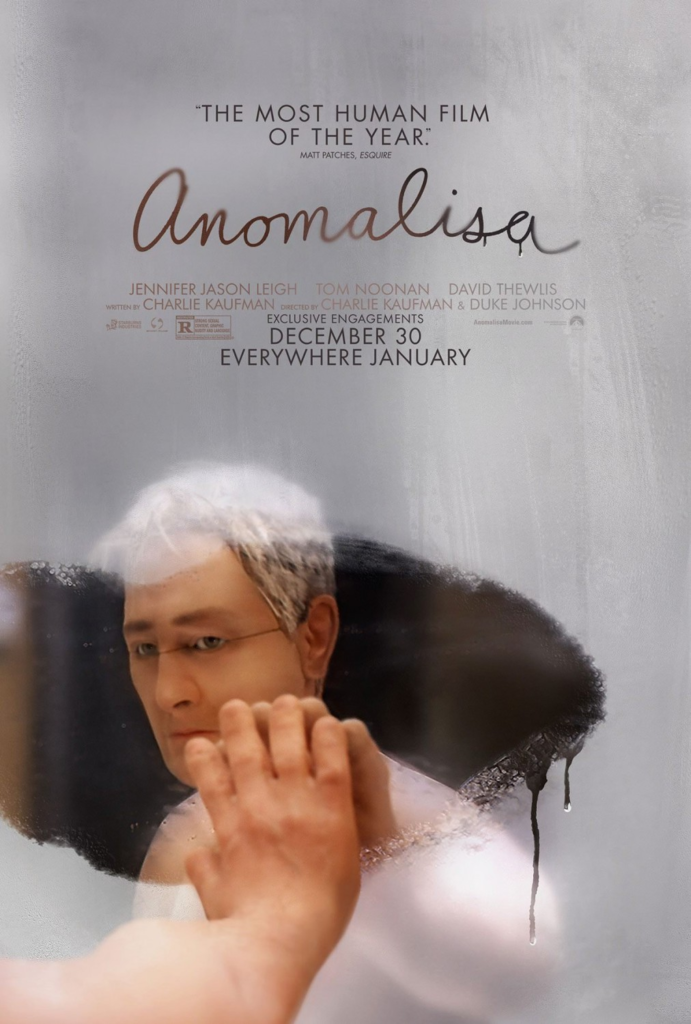 Director: Henry Selick
Review: 91%
Coraline (2009)
Coraline is a young girl who moves to an old house with her parents. While exploring her home, she encounters a secret door that leads her into a parallel world similar to her real life. However, people there have buttons instead of eyes. She feels that they are pretty caring compared to her real-life parents. Her adventure turns out to be dangerous after her mother, in the parallel world, invites her to stay with them forever. Eventually, the rest of the story revolves around saving herself and her family.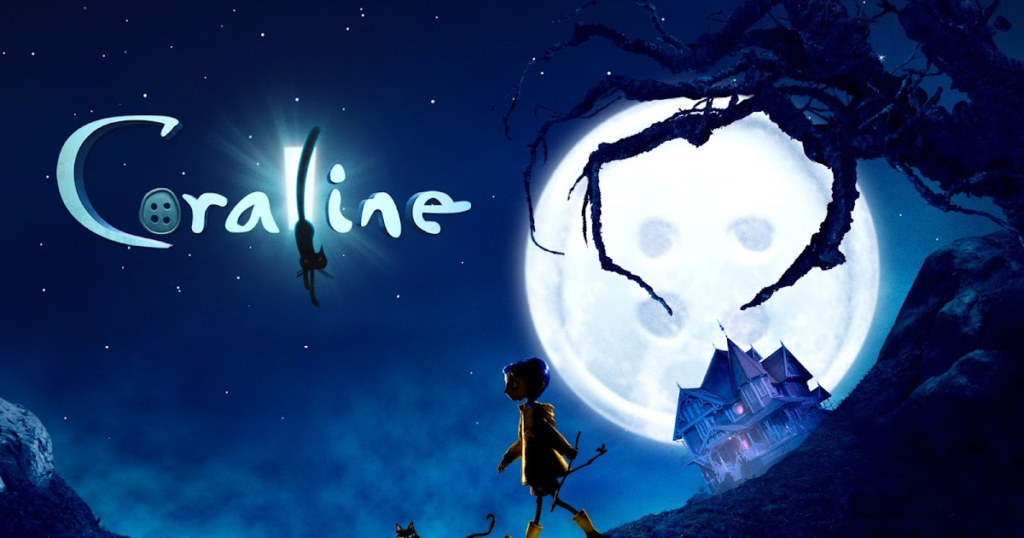 Director: Henry Selick
Review: 91%
Jason and the Argonauts (1963)
Pelias kills Jason's father and acquires the Kingdom of Thessaly. At the same time, an infant Jason is safely hidden from the eyes of the conspirators. However, after 20 years, Jason meets Pelias while helping him out of danger. Since Pelias recognizes Jason, he advises him to sail off to the end of the world to find the magical golden fleece. Jason follows Pelias's advice as the magical golden fleece will help him claim the throne. At the same time, Pelias presumes that Jason will be unable to return. However, much to Pelias's dismay, Jason returns with a crew of the best men from Greece.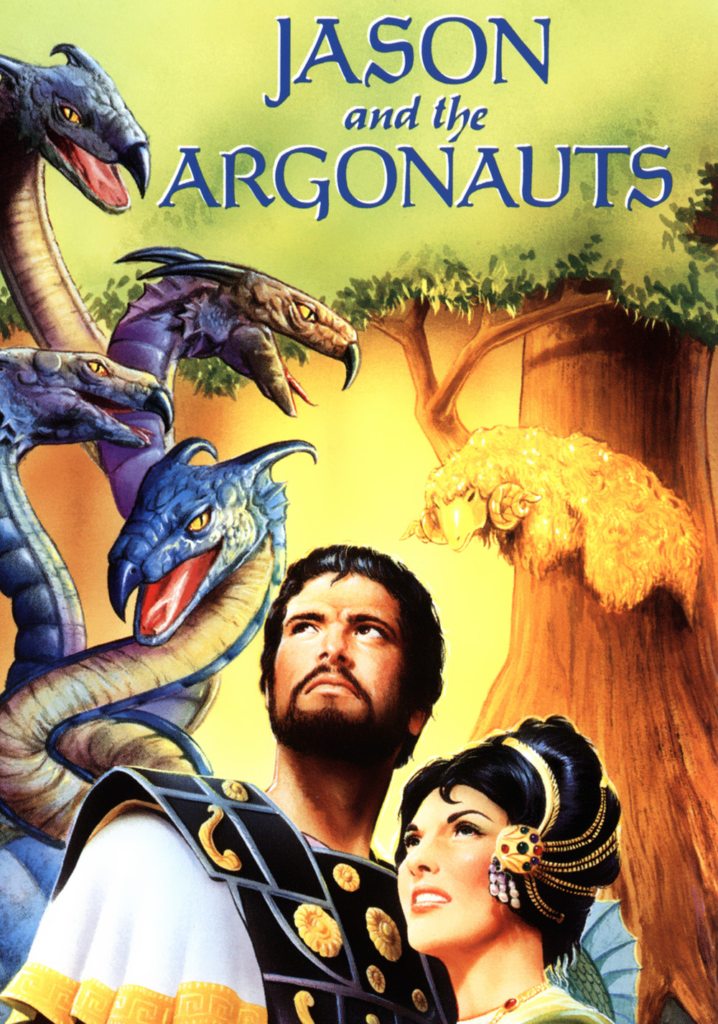 Director: Don Chaffey
Review: 93%
Fantastic Mr. Fox (2009)
Based on the classic book by Roland Dahl, this movie follows the misadventures of Mr. Fox. He tries to steal all the things around him. This puts him and his family in trouble when he encounters three mean farmers.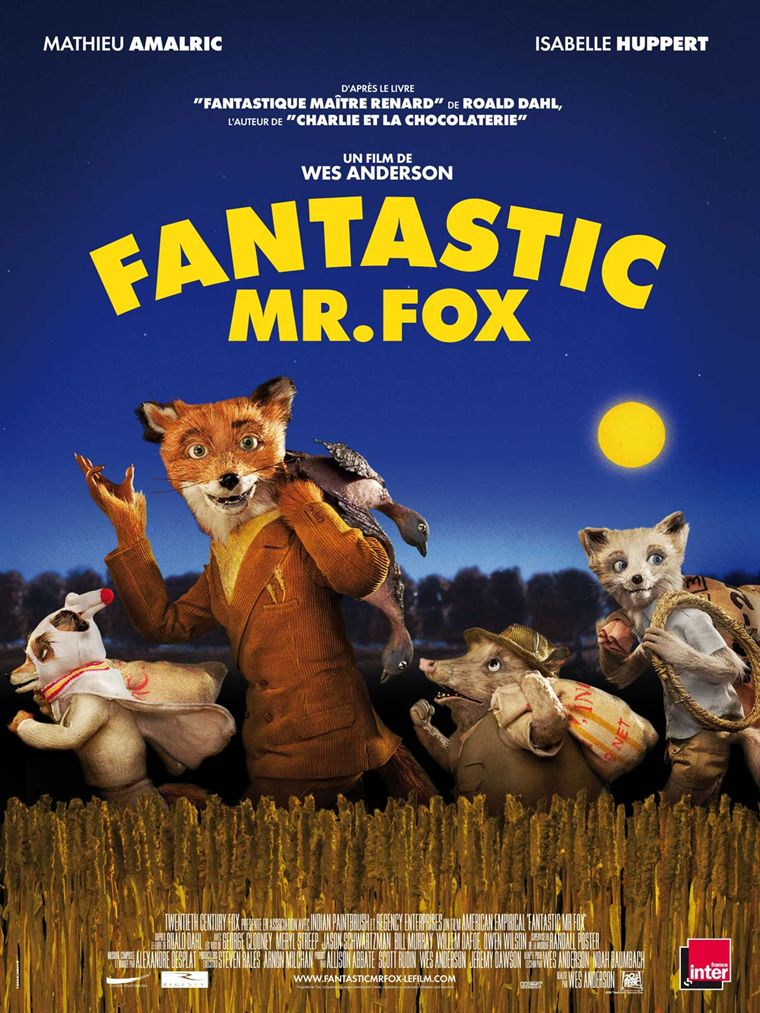 Director: Wes Anderson
Review: 92%
Chicken Run (2000)
Chicken run unfolds the life of Ginger, Bunty, Babs, and Fowler chicken who are held on the farm. If they don't produce eggs, they will have to die at the hands of their cruel farm owners Mr. and Ms. Tweedy. Unfortunately, their plan for escapade has never been successful despite trying several times. However, when Rocky, the rooster, lands on the farm, they discover that learning to fly is the only way to escape.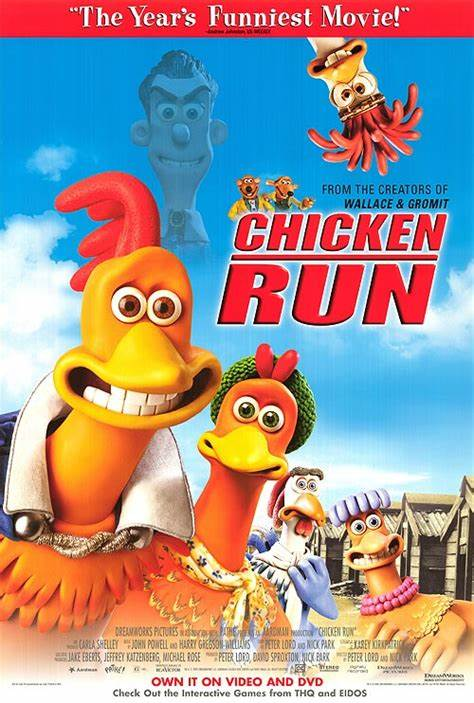 Director: Peter Lord, Nick Park
Watch the movie on Amazon Prime
Review: 97%
Videos
How Stop-Motion Movies Are Animated? 
How Stop-Motion Movies Are Animated? 
Conclusion
Although stop motion animation is a time-consuming process, it is a highly different art form that arrests the viewer's attention. Despite the progress of computer applications in animation, stop-motion continues to thrive due to its uniqueness.