"From a early age, the art of motion pictures had always captivated me. I pursued cinema on my own for many years, but the ambitions of youth can only take one so far. I wanted to turn my childhood dreams into a sustainable living, and that's where I found Nashville Film Institute. Through NFI, I was truly able to bring that vision to life. I now am the co-founder of a video production company and working full time in the film industry."
—Tyler Whitaker, NFI Alumnus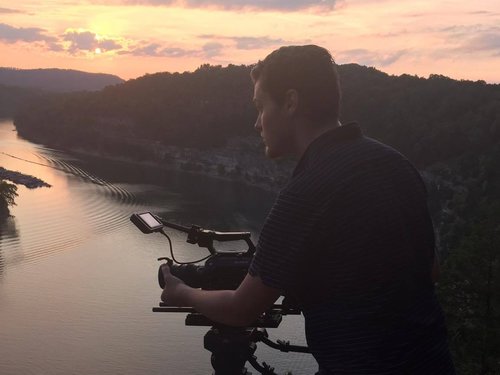 "Nashville Film Institute gave me everything I needed to be successful in the film industry."
— Katrina Coe, NFI Alumni, GI-Bill
Tracey Hague, NFI Alumna
"I was an English teacher for 20 years before I decided to make a change and start living my own dreams.  The film industry has always interested me in that it's the best way I know to tell stories.  NFI is giving me all the tools I need to start telling my OWN stories!  Look out world, I'm on my WAY!"
David Rose, NFI Alumnus
"I am a Veteran of the U. S. Army serving my country for four years.  After I left the military, I decided I wanted to take a leap and do something different.  That's why I chose NFI to use my creativeness to tell my story through film.  NFI has definitely helped me along in my transition into civilian life, helping me to funnel my talent in a productive and hands on way!"
Michael Cooney, NFI Alumnus
You might notice that the word "Believe" appears all around NFI. It's an important part of the creative work culture at Nashville Film Institute. As Michael says in this quick clip, he set a New Year's resolution — believed in it — and graduated from NFI prior to attending a 4-year university.
Kappel Cloninger, NFI Alumnus
NFI graduate and filmmaker Kappel Cloninger interviewed while one the set of one of his production company's projects.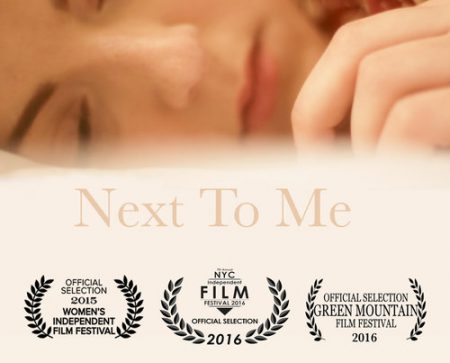 "Before attending the Nashville Film Institute, I had zero experience in the film industry. I was working as a makeup artist, taking photos for my own portfolio, when I decided I didn't want to continue telling a story simply through photography. I wanted to put my stories, and ideas into motion still within the realm of the fashion industry. As my education, and skills set progressed, I excelled in cinematography and screenwriting, and was encouraged and afforded the opportunities to dive more into the areas of film making I was most passionate about. The instructors, and staff allowed me to find my own creative voice within this industry, and have really helped shape the career path I've embarked on."
—Marci Badman, NFI Alumna
"At Nashville Film Institute, Tyler was able to find his passion and connect it in a way that made sense and worked in the real world. He was able to take the skills he had learned at NFI and apply them in the film industry and make a living at it — in just a few short months — because of his own hard work and what he learned at Nashville Film Institute."
—Father of Tyler Manuel, NFI Alumnus
"Within three months after graduation, my son was working full-time in the field, six-days-a-week — even turning down jobs. What he loved about NFI is that it was hands-on and a nine-month program, and it worked. He is the success story."
—April Clary, Mother of NFI Alumnus
PRIASE FROM THE INDUSTRY
"Of the 58 cast and crew members on the set of Father, Son & Holy Moses!, the NFI grads stood out as a powerful force. They had all of the ingredients a producer looks for. They were the hardest working. [NFI Alumni] Michael Butts, our Director of Photography, never hesitated to get the extra angle or take to ensure each scene reached its max potential. He was on his feet for three 12-hour days in a row and was always positive. All their training translated to production effectiveness. [NFI Alumni] Sammy Pendergrast, 1st Assistant Director, was confident and decisive on the set. When diminutive Sammy yelled 'Quiet on the set!' everyone knew who was in charge. Lastly, NFI grads were versatile. [NFI Alumni] DeMoyne Culpepper was the Script Supervisor on Day 1 and an extra in the classroom on Day 2. She changed gears seamlessly and even offered to come back on Day 3 in a different role. For my next feature film, I'm going to contact NFI first as I build my crew!"
—Mitch Emoff, Writer/Producer Laughter For Soul Productions Group Leader, Nashville Filmmakers Meetup
"NFI has created a wonderful environment for serious filmmakers to learn the practical skills needed for production activities. I have had the pleasure of working with several students and find them to be motivated, talented, and passionate about their industry and profession."
—Kelly L. Frey, MS, JD, "The Film Guy"