NFT Profile Picture is a new DeFi Wallet feature that allows users to use NFTs they own as profile pictures. So, how do you project yourself on social media? Most people take selfies, photos with their friends, or photos of their pets—but what about a digitally created character?
NFT profile pictures are digital works of art that people use to express themselves online. Each item represents a character's face and has a distinct set of characteristics that lend it collectability.
They, like other NFTs, are secured on a blockchain and can be purchased and sold in exchange for cryptocurrency. While nothing stops you from screenshotting an NFT and using it for your profile, the market for these items is expanding.
What are NFT Profile Pictures?
What are CryptoPunks?
CryptoPunks are widely considered to be one of the first examples of NFTs. Larva Labs released the collection, including 10,000 unique "punks," in 2017.
One astounding fact is that these NFTs were distributed for free after their inception, but they are now worth a fortune. According to OpenSea, CryptoPunk #3100 was sold in March 2021 for 4,200 Ethereum.
The blue alien skin on #3100, which only eight other punks have, contributes significantly to its perceived value. In other words, it is highly uncommon.
Bored Ape Yacht Club
The next collection of 10,000 unique profile picture NFTs is the Bored Ape Yacht Club (BAYC). Unlike CryptoPunks, BAYC NFTs display a character's head and torso (in this case, an ape).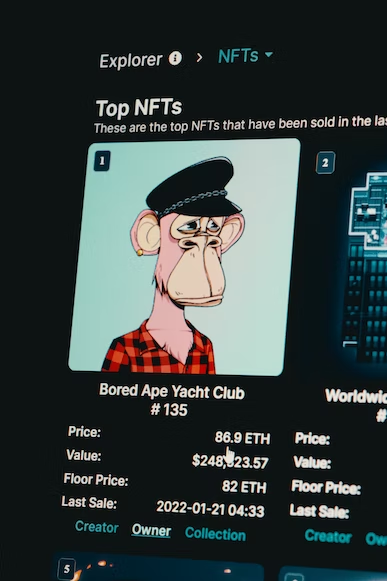 This allows for a plethora of clothing, facial features, and accessory combinations. There are seven attributes in total:
Background color
Clothes
Earrings
Eyes
Fur
Hat
Mouth
What is the Bored Ape Yacht Club?
Cool Cats NFT
The final collection is Cool Cats NFT, which has 10,000 images. Cool Cats were created at the cost of 0.06 Ethereum, or about $200. The act of "minting" an NFT is analogous to putting metal coins into circulation.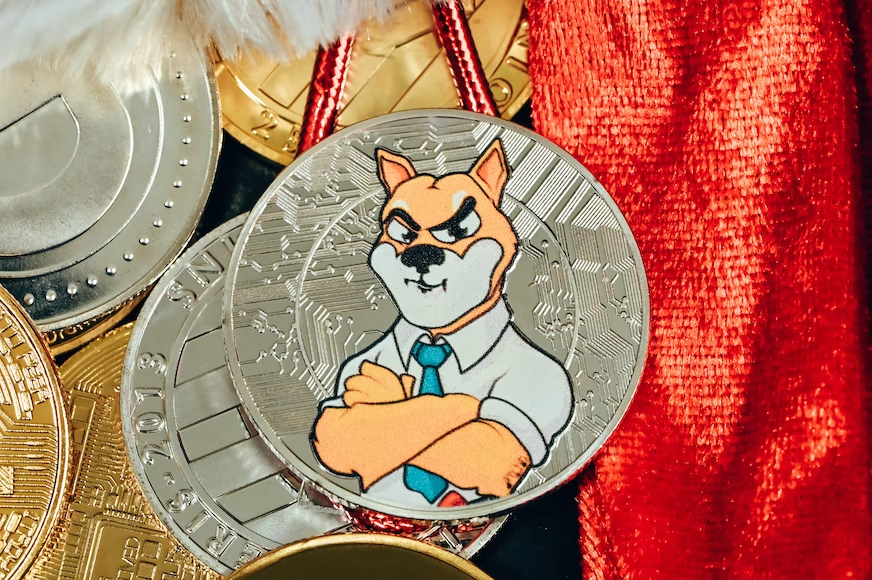 Each Cool Cat NFT depicts a cartoon cat with different facial features, hats, and shirts. In total, you can include over 300,000 options.
This collection also includes nine "hidden" cats with one-of-a-kind features. For example, #500 depicts an upside-down cat floating in a blue sky, whereas #2288 is simply a skeleton.
How to Setup an NFT Profile Picture?
The users can choose their profile pictures on the Edit Avatar page, which is the next step in setting up the newly added or imported account name for a new wallet account that is just being created or imported.
DeFi Wallet will load the supported NFTs stored in this wallet account on its own and categorize them in NFT collections after the wallet name of an imported wallet account is confirmed by hitting on the Continue button.
If there is no NFT in this account, the page will switch to the default icon on its own. The user can then swipe to choose an NFT profile picture from a set of DeFi Wallet-provided default avatar pictures (not NFTs). You have to handle the newly added accounts in the same manner.
How to Edit an NFT Profile Picture?
Existing users will be assigned a default profile picture before changing their profile pictures. However, users can always edit their profile pictures in the Settings menu by clicking on the edit logo in the upper right corner of the newly added profile picture.
Furthermore, if the corresponding NFT was used as a profile picture, users can see a snapshot preview on the NFT detail page of an NFT collectible listed in the NFT feature. Users can change their profile picture instantly by clicking the Use as Wallet Avatar button.
What Formats can be used for an NFT Profile Picture?
Most image files, such as JPG, PNG, TIFF, and others, can be used as profile pictures by users. However, vector graphic files such as SVG will not be supported or displayed on the Edit Avatar page. Other media formats, such as videos or 3D models, are also ineligible for use as profile avatars.
How to get your FIRST NFT profile picture or make money! Glos, Bored Ape, Yacht Club CryptoPunk
How to Add an NFT Profile Picture on Twitter?
First, you must be a paid Twitter Blue subscriber, which costs $3 per month in the United States. To sign up, go to Twitter's sidebar and select the feature. Australia, Canada, and New Zealand also have access to the service.
Once you have signed up for Twitter Blue, you must use an iPhone to access Twitter because the NFT feature is currently available only on iOS. However, according to the company, NFT profile pictures will be available for Android and the web in the future.
Head to your profile in the Twitter app, and you should see a notification about changing your profile picture to an NFT. You can get the notification by going to the profile of someone who already uses an NFT in this manner. Do the following now:
Choose NFT and then Connect My Wallet.
Choose a wallet to hold your NFTs, such as MetaMask, Coinbase Wallet, or Rainbow.
You will be taken to your wallet and asked to connect it to Twitter.
Once the connection is established, you should be able to view your gallery of NFTs.
Select an NFT and resize it as needed.
To make the NFT your profile picture, click Done.
Your profile picture will now be in a hexagon shape, indicating to others that you own a verified NFT.
How to Get an NFT Profile Picture on Twitter
How to View Other NFT Profiles on Twitter?
If you come across someone else with an NFT as their hexagonal profile picture, you can click on their profile picture and then on View NFT details to explore their NFT. The following will be visible to you:
OpenSea or any other NFT marketplace verification.
Creator of NFT.
Owner of the current NFT.
A collection of NFTs with a summary.
Rare traits, for example, are examples of NFT properties.
NFT information includes the contract address, blockchain, token ID, and token standard.
You can gather more information at the bottom of the NFT page. You can also view the NFT in the marketplace by tapping on any link.
How to Get NFI Profile Pic Verified on Twitter
Conclusion
NFTs are hugely popular right now, and with so many people switching their profile images to PFPs, it is worth learning about the trend and why people are so excited about the concept of supporting digital artists and building a community around these projects. According to opposing viewpoints, NFTs are the first step toward the next stage of digital connection in the metaverse, or they are a complete sham and a waste of money with little immediate or long-term value.