Hollywood – a name known in every nook and corner of the globe. Most people worldwide know Hollywood as a movie industry, and significantly fewer people (of course, leaving the  Americans) to be Tinseltown, a neighborhood in Los Angeles, California, and home to the American entertainment industry. The star-studded city is a major tourist destination in America with an endless list of spots to visit. All people with movie love and will never be without knowing Hollywood. Let's now have a ride knowing what Hollywood is.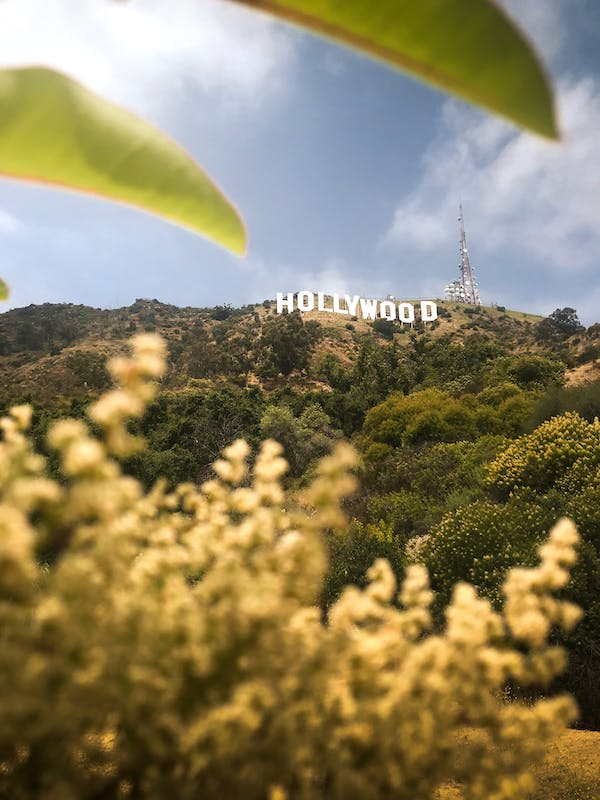 What is Hollywood?
Hollywood is an area in the central region of Los Angeles, California. The name has become synonymous with the American film industry over the years. Famous studios, like Disney, Paramount Pictures, Warner Bros., and Universal Pictures, were founded in Hollywood. Hollywood was incorporated in 1930 as a municipality and consolidated with Los Angeles in 1910. Eventually, a promising real estate town grew to become a prominent place for the American and Western film industry and thus became the most heard place around the globe. Hollywood is a term used by directors and filmmakers associated with American movies and television shows.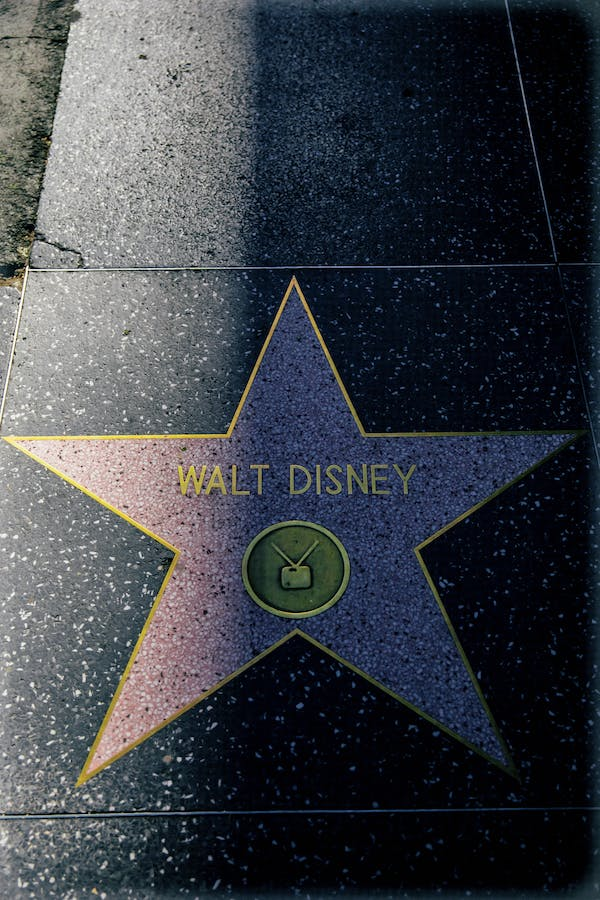 Which Part Of The Country Is Known As Hollywood?
Hollywood lies northwest of downtown Los Angeles and is bordered by Beverly Boulevard (south), Hyperion Avenue and Riverside Drive (east), Beverly Hills (west), and the foothills of the Santa Monica Mountains to the north. Being called a Tinsel town, Hollywood is an ideal place balanced with pleasant weather conditions and a geographical structure that is also a promising market for labor. Since the early 1900's Hollywood has homed the actors and directors and is synonymous with American movies and television shows. The film industry has spread all over southern California, including New York City, yet Hollywood remains the American film industry's omphalos.
What Is Hollywood Known For?
Hollywood is the oldest film industry, where the earliest film studios and production companies emerged. It is the birthplace of various genres of cinema—among them comedy, drama, action, musical, romance, horror, science fiction, and the war epic—and has set the example for other national film industries.
What Is Hollywood Like?
Hollywood and glamor walk side by side and are defined by a celebrity persona and impression. Everyone in Hollywood is always striving to become something or someone, and those who have already reached the top are no longer who they are and live in other people's intentions and perceptions. However, there is nothing to be surprised by as the town is characterized by success, personality, being able to impress, and fame, fame-based social hierarchies, and thus makes it hard for one to be themselves.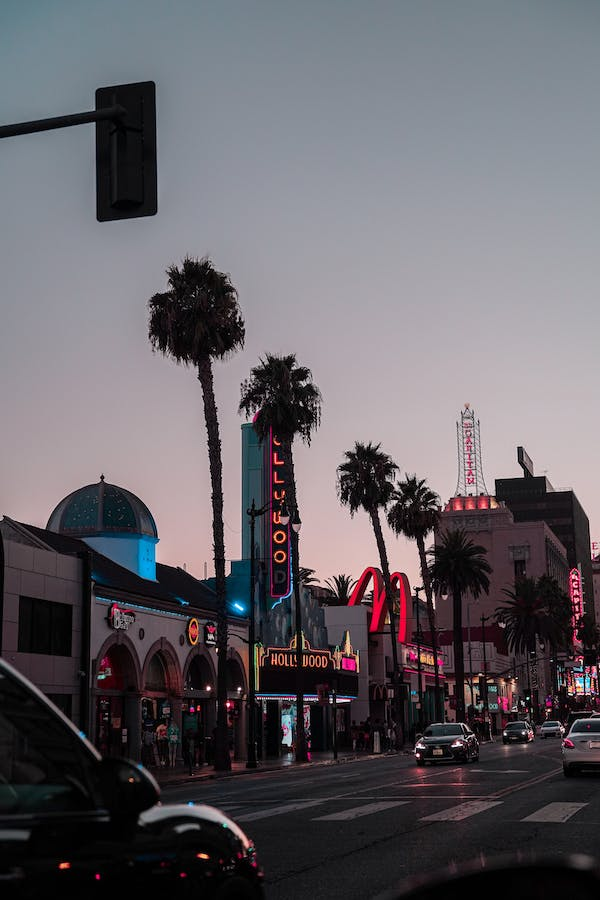 How Did The Name Hollywood Originate?
The name Hollywood was officially registered in 1887 by Harvey H. Wilcox in his land deed. Another version also tells that his wife, Daedia Wilcox, heard the name from her friend, Ivar Weid, and suggested the same to her husband. However, another story says that Daedia met a stranger on a train who lived in a state named "Hollywood" in Illinois. Although many versions of stories are attached to the origin of the name Hollywood, there is little to no evidence to prove the same.
What Is Hollywood Most Known For?
Hollywood is the destination for all American movies and television shows and is situated in California. Hollywood has many tourist attractions, including the "Walk of Fame" and the Hollywood Sign. The once small Tinsel town gained popularity such that the whole American Film industry became Hollywood. However, it is to be noted that all movies are not made in Hollywood. Hollywood has evolved in popularity to become a metonymy. Major award functions and theater releases are made in Hollywood at important theaters and concert stages. The town is famous for the "Walk of Fame" and is a major tourist destination. The Hollywood Walk of Fame was launched in 1958, and the first star belonged to the actress Joanne Woodward in 1960. The Walk of Fame is a sidewalk along Hollywood Boulevard and the USA. Tourists visiting the Walk of Fame can see more than 2000 five-point stars that feature various notable artists and filmmakers of the industry. Some of the popular destinations Hollywood is known for being.
Madame Tussauds Hollywood

Pantages Theatre

The Hollywood Museum

Dolby Theatre

Hollywood

Hollywood Boulevard

Universal Studio

Hollywood wax museum

Ripley's Believe It or Not!

Capitol Records Building

Museum of Illusions
Why Is Hollywood So Popular?
Hollywood is the biggest film industry in the world. Why is it so popular? What makes Hollywood different and unique from other film industries? Let's check out:
Huge audience:

 Hollywood movies are released around the world and thus have a vast audience and followers. Another major factor that contributes to its fan following is the language. English is a language spoken and understood widely around the world. However, presently Hollywood invests in the USA and other film industries in other countries.

Professionalism:

Hollywood is known for its professionalism in every aspect. The scenes or parts of the movie will hardly have flaws and are depicted with perfection.

Keeping in track:

Hollywood movies stick to one concept throughout the movie and do not deviate from the track. If the plot is an action-thriller, the movie concentrates on the plot alone. 

Variety:

Hollywood movies come with various subjects, unlike the other film industries with the same plots with slight variation. The audience gets to see a variety of plots, genre, and stories and never get bored.

Technology and Graphics:

Technology and graphics take the lead in Hollywood with experts who know their job. Some movies with excellent graphics and effects include Avengers, Planet of the Apes, Gravity, Jurassic Park, and Avtar. 

Sound effects:

Hollywood has shown the world how sound effects contribute majorly to a scene in a movie. Hollywood movies have one of the best soundtracks with exceptional effects.
What Is New Hollywood?
New Hollywood is a film movement led by a group of students in filmmaking around 1967-1976 in the United States. These students were passionate about filmmaking and worked within the studio system. Their movement was called the New Hollywood Wave, and they gave a radical angle to actual filmmaking.
Where Did New Hollywood Emerge From?
The most important few years in American film history are frequently cited by film academics as 1967–1969. In those years, films by Martin Scorsese, Brian De Palma, Woody Allen, and many others debuted. The Graduate and Bonnie and Clyde, however, were two 1967 releases that actually heralded the arrival of New Hollywood. The Graduate had sexual activities, and Bonnie and Clyde featured sex and violence. Both pictures were daringly frank. They are significantly responsible for eliminating the Hays code and unleashing a creative renaissance in Hollywood thanks to their daring subject matter. 
Who Are Notable New Hollywood Filmmakers?
These filmmakers are well known for their techniques, such as shot framing, narratives, transition effects, camera angles, and lighting. They have also won or got nominated for several Academy Awards.
George Lucas

Steven Spielberg

Martin Scorsese

Peter Bogdanovich 

Brian De Palma

Francis Ford Coppola
Videos
Driving Beverly Hills to Hollywood 8K HDR Dolby Vision
Hike to the Hollywood Sign: Trail Addresses and Parking Info Included! (2021)
Part 1 A History of the Hollywood Sign, 1923 2009
HOLLYWOOD, California – What's it like? Los Angeles travel vlog 1