Influencer marketing is when a brand collaborates with a social media influencer to market one of its products or services. An influencer works to build brand recognition amongst a specific group audience through the trust they earn while the brand pays for it. This way, they mutually benefit each other through collaboration. Thanks to the enormous growth of social media, influencers have gained a platform to showcase their expertise in choosing a product. Social media Influencers build and foster relationships and share their views on products or services with their followers. Their prowess, uniqueness, and authenticity earn their followers' trust and influence their buying decisions.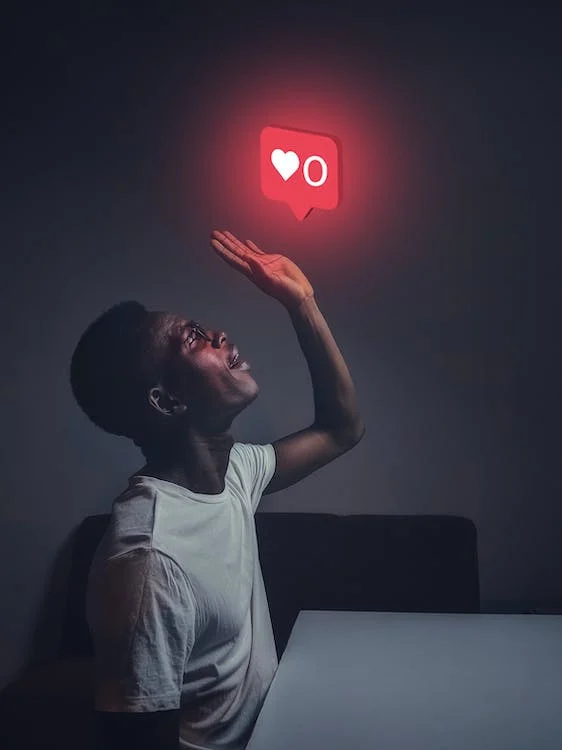 On the other hand, modern-day consumers research products before purchasing them. Hence, they ask trustworthy people who use these brands. Therefore, influencers have the following roles:
Connect with their target audiences.

Increase social media exposure of the brand

Drive traffic to the brand websites.

Sell products through recommendation or story-telling.
Why is Influencer Marketing Popular?
Influencer marketing has been the buzzword taking the marketing world by storm. The influencer marketing landscape is deeply rooted in the system, which grew by almost 63% in 2021. The significance of influencer marketing arises from its benefits to various businesses. 
Why Are Brands Choosing To Work With Influencers? | The Business of Influence | Forbes
Benefits of influencer marketing
It enhances your brand's awareness

An excellent

way to enrich your content strategy.

It generates quality leads.

It is cost-effective. 
Having understood the significance of influencer marketing, here is how to get started with it. 
How to create an influencer marketing strategy?
A successful influencer marketing program requires careful strategic planning and targeting the right audience at the appropriate time. For this, you must research appropriately to locate the most appropriate social media platform for your brand and pick the relevant influencer who will resonate well with your brand based on your budget. Research is the key to executing all your influencer campaigns. 
8 Steps to Create Your Influencer Marketing Strategy
Here are some steps to follow if you are starting in influencer marketing: 
Choose the most suitable platform 
The first step is to research the most suitable platform for your brand. You can either start with a network your brand already has a presence on and expand it or start with one and stick to it. If you are beginning, social listening must be your priority. So invest your time in identifying the platform where your brand is talked about the most. Next, you must choose the right platform to ease the process of earning a good number of followers. 
Determine your goals 
Influencer marketing helps you to increase brand awareness, reach new customers, promote product consideration and drive sales. Despite the several benefits of influencer marketing, your business must adopt a more targeted approach. For this purpose, choose a specific goal. For example, if you're entering social media, you can focus on increasing your brand awareness on a single platform. Further, set a measurable, attainable, and realistic goal with a completion timeline to support your business objectives. For example, you can use different tools to understand the improvement in brand awareness after the campaign. This way, you will know if your goal is attainable and realistic and if you are moving in the right direction. 
Know your audience
A successful influencer marketing strategy involves communicating with the right audience. Therefore, create an audience persona to define your audience to achieve your specific goal. This way, you will know who to reach out to, whether a new set of audiences or more of your current audiences. Further, this will also give you an insight into the qualities you must look for in your influencer. 
Identify and reach out to the most influential voice 
You can then focus on locating the most influential voice in your industry. For this, it is vital to understand the different types of influencers and pick the one that will resonate well with your brand. This will also determine the budget for your campaign. 
Set your goals and messages
Influencer marketing aims to promote sales and increase your target audience's brand awareness and product consideration. However, these are broader target goals. Therefore, refining your plans to address your business needs is good. For example, you can improve your customer base in a younger demographic or like to launch a new product to a new user group, or wish to project your brand values. In whichever case, you will target a specific group through your influencers. Their narrative and conversational tones will help influence their audience's decision. Hence, it would help if you balanced not interfering with an influencer's creativity while restricting them from posting content unrelated to your campaign. To overcome this, chart out a structure for your campaign and the message you wish to stick to later. 
Set a budget and management strategy
Once you know what to pay your influencers, you must create a budget. It can include planning, execution, and review of the campaign. Following this, carefully monitor and follow up with your influencer to refine their approach to suit your business needs. Alternatively, consider setting up a formal ambassador, provided you have the time and budget. 
Measure the ROI
You must consider your marketing goals to align your social influencer marketing campaign to reach the expected ROI. To determine if your influencer's posts propel your marketing campaign, and compare your expectations with other firms with influencers. You can also compare the budget of an influencer with that of a video production agency's work. Further, set a predetermined date to start measuring your campaign's progress even when it is ongoing. 
Types of Influencers
Mega-influencers 
Mega-influencers have millions of followers, earning them the prestige of a social media celebrity.
Macro-influencers 
Macro-influencers have followers between 100,000 and 999,999. They focus on a specific niche, such as beauty, lifestyle, gaming, fitness, fashion, or business.
Micro-influencers 
Micro-influencers are masters of a specific field with several followers ranging from 1000 to 100,000. Since many influencers fall under this category, this is the most preferred type of influencer. 
Nano-influencer 
Nano-influencer characterizes people with a following between 500 and 1000. They are usually hyper-niched and have a closely-knit audience group. 
Types of Influencers & How to Pick the Best for Your Brand and Product
How to Choose the Right Influencer for My Brand?
Here are some points to consider while locating the right influencer for your brand. The process of influence constitutes the following : 
Relevance
Your influence must have a history of posts similar to your products or services. For example, if your restaurant wants to promote a new menu, look out for influencers who regularly post about dining out and their food menu.
Reach
Analyze if the account is legitimate. Scroll through their feed and click through posts to know the engagement ratio and the follower count. However, ignore them if you find spam-like comments, as they signify a fraudulent account. 
Resonance
Find out if they worked with similar brands as yours. Some may come up with a press kit containing a portfolio while you have to get through the others. Alternatively, you can also use the Twitter Analytics tool to locate potential influencers for your campaign. 
Compile a short list of influencers who will satisfy the above scenario and research them individually to pick the one for your brand. Once you identify an influencer, you must find ways to reach out to them. Some may be available through a direct private message; others may list their contact information or website to connect. 
How Influencers Have Transformed Modern Marketing | Rachel David | TEDxVancouver
Influencer Marketing tools and platforms
As you start with your strategy, studying the market through social media can be challenging. This is where influencer marketing tools and platforms come in handy. It simplifies identifying the appropriate marketing platform and the right influencer for your brand. Here are some influencer marketing tools and platforms you can rely on: 
Fourstarzz Influencer Recommendation Engine
5 Influencer Marketing Tools to Improve Your Campaigns
Influencer marketing platforms
How to Measure Influencer Marketing ROI?
Measuring the ROI for your influencer marketing campaigns is a way to evaluate the effectiveness of your campaign. There are several ways to achieve this based on your campaign's KPI and goal. 
| | | | |
| --- | --- | --- | --- |
| Goal  | Track  | Use | Measures ROI in terms of  |
| Brand awareness or social media visibility | Impressions, engagement rate, and outreach | Get your influencer's statistics | Cost per engagement |
| | Search interest and media mentions  | Google Analytics and internet monitoring software | |
| To know the efficiency of content-related collaborations | Leads  | Landing pages with lead generation forms and promo codes | Cost per lead |
| To know the efficiency of content-related  collaborations | Sales | Affiliate links and discount codes | Cost per sale |
| To know the efficiency of product collaborations. | |   | Number of units that sell |
Apart from the above methods of measurement, you can measure content collaborations in the below-mentioned ways:
Compare your in-house cost for content creation with the cost of influencer-generated content. 

Analyze how influencer-generated content results in conversion compared to your in-house content conversion. 
If your influencer's content conversion outweighs your in-house content conversion, it indicates the need to alter your strategy. Here are some popular tactics commonly used in influencer marketing strategy.
Strategy 1: Social Media Takeover
This strategy works to grow your follower base on social networks. Brands can either delegate their social media profile work to their influencers or invite an opinion leader to run a stream. 
Strategy 2: Affiliate Marketing
The purpose of this strategy is to generate leads for your business. To execute this, you must pay your influencer for each customer who visits your website through their website or social media account. While hunting for an influencer, you could publish an affiliate program on your website. 
Strategy 3: Sponsored Content
This strategy works to boost brand awareness among your audiences through your influencer. Influencers get paid for posting promotional posts on their account. However, the opinion leader takes the role of a content creator according to the client's requirements. 
Strategy 4: Unboxings 
Brands generally give their products to their influencers with the notion that they will unbox them on social media and review them. Although this strategy can give good results, it is also equally risky because of the possibility of negative feedback.
Strategy 5:  Brand ambassador programs
Some influencers will have a genuine love for your brand. They will be willing to promote even without a share and partner long-term. Therefore, they can be deemed brand ambassadors. These brand ambassadors combine the virality of word of mouth and the power of their influence to promote your product. However, it would help if you tracked their efforts too.
Having seen the different strategies to employ for influencer marketing, let us now uncover the influencer marketing tips:
Influencer Marketing Tips 
Prioritize Engagement over the number of followers
The influencer you choose for your brand must have a reasonable engagement rate. You can count on the number of likes, views, and comments to know it. Further, their comments must not be limited to emojis and one-word phrases as it indicates a red alert. 
If you want to become an influencer and know how to make money from it, here's our blog to read through:
Prefer Micro-influencers
Micro-influencers own a targeted group of audience. Therefore, they demonstrate a reasonable engagement rate which you can leverage to bring about brand awareness and sales. 
Aim for long-term partnerships
It is good to work with several different influencers (TikTok, Amazon, LinkedIn, etc.) and bloggers. You can gain more paying customers when they showcase your products through their work. Therefore, building and maintaining a solid relationship with them is vital. 
Include Video makers
Video is the most popular content form amongst audiences. Since people are losing interest in traditional ads, it's a great idea to approach video makers who constantly post their content on other video-sharing platforms like Instagram. 
Influencer Marketing | Influencer Marketing vs Traditional Marketing
Did You Know?
In 2022, Influencer marketing multiplied to $16.4 billion.

Since 2016, the search volume for "Influencer Marketing" has increased by 465%.

According to the influencer marketing hub, 90% of survey respondents trust influencer marketing as an influential tool and Instagram as the most widely used platform, with 67% of brands using this medium for influencer marketing.
Conclusion
Influencer marketing is the best way to boost brand awareness and acquire distinguishable leads. However, your success in influencer marketing depends on how closely you monitor and track the campaign's progress.