Hollywood is not just a place or a city but a dream-like sound to all movie buffs worldwide. It is the home of American movies and is one of the historical tourist destinations in Los Angeles. All crazy heads with a love for movies and television shows will never be without knowing Hollywood. Let's now have a ride knowing where Hollywood is.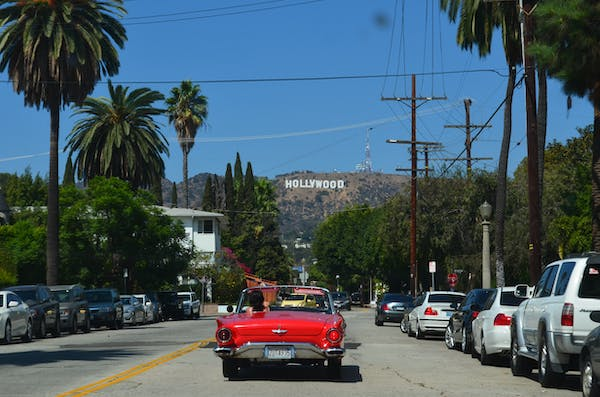 Where Is Hollywood?
Hollywood is situated in Los Angeles, California. It lies northwest of downtown Los Angeles and is bounded by Hyperion Avenue and Riverside Drive (east), Beverly Boulevard (south), the foothills of the Santa Monica Mountains (north), and Beverly Hills (west). Also called Tinseltown, it is an ideal place with balanced climatic conditions, a geographical structure, and a market for labor. Since the early 1900s, Hollywood has caved its way into movie-making and remains synonymous with American movies and television shows. Although the movie industry has spread all over southern California, including New York City, Holly wood remains the hot spot of the American Film Industry.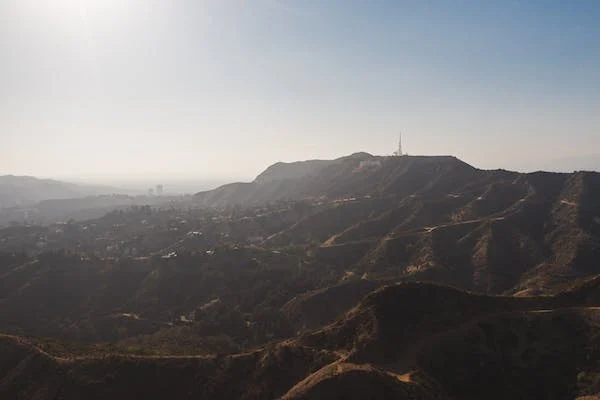 How Was Hollywood Formed?
Interestingly, the film industry did not start in Hollywood. Hollywood was a small city in California in the 1800s. Harvey Wilcox laid down Hollywood as a real-estate subdivision in 1887. His wife, Daeida Wilcox, named the place Hollywood. Daeida was a devoted Christian and overheard the word on a train and found the name suitable for their place to achieve their idealistic vision. Later, H.J. Whitley, the real estate magnate of those times, transformed the small city into a wealthy and famous residential area. H.J.Whitely contributed widely towards the city's development by bringing in water supply, electricity, telephone, and gas lines and is called the "Father of Hollywood." In 1910 the residents of Hollywood voted to merge with Los Angeles due to poor water supply. The 1900s was called the golden age of Hollywood, and the era made the finest movies of all time. World War II hit badly on the film industry, and many production houses started to move out of Hollywood. However, the rise of television led the way to television shows, and by the early 1960s, Hollywood became the home of the American Television Network. 
Where Is The Hollywood Sign?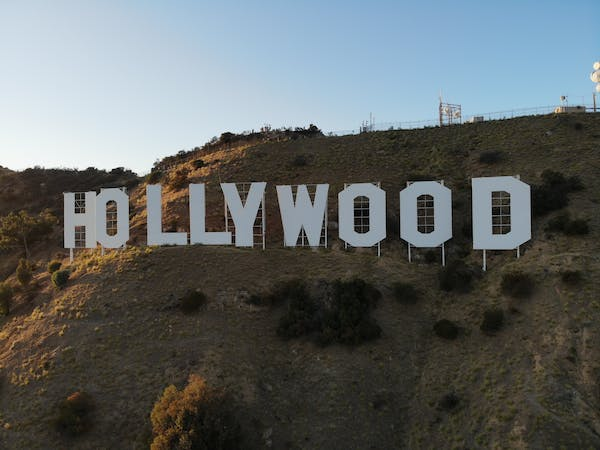 Hollywood is a cultural icon and landmark of America and overlooks the city of Hollywood, Los Angeles, California. It was originally called Hollywoodland Sign and is situated on Mount Lee, in Beachwood Canyon, Santa Monica Mountains. It is among the well-known signs of the United States and is also seen more often in films and television series. The sign was initially built to promote and advertise real estate development in 1923. However, it was rebuilt into a steel structure in 1978 due to the increased recognition the sign brought in. 
Can You Drive To The Hollywood Sign?
Yes, visitors can drive to the Hollywood sign, one of the most popular tourist destinations. One can hike as close as possible to the letters, one of the most popular things people do in Los Angeles. However, touching the letters is impossible as the sign is protected 24/7 to prevent vandalism. Also, take note of parking while driving to Hollywood Sign due to the narrow streets. It is best to take a tour by public transport or an Uber than to drive by yourself. Alternatively, the Hollywood Sign can be best viewed from the city's neighborhood streets, parks, and lakes. The popular trails while hiking through Griffith Park to the Hollywood sign include:
Hollywood Trail

Brush Canyon Trail

Wonder View Trail

Cahuenga Peak Trail
Which Is The Best Place To See The Sign?
The Hollywood Sign is best seen in the Griffith  Observatory and Hollywood & Highland. It has to be noted that the sign is not illuminated at night time and is visible only during the daytime. The visitors can hike along the trails in Griffith Park but cannot go very close or touch the sign. The Hollywood Sign Trust has made all provisions to have clear and enjoyable ways to view the Sign, like webcams and more. 
Top Places To Visit In Hollywood
Visiting Hollywood is a dream come true for most travel lovers and wanderlust people. Here is a list of the top places to visit while in Hollywood.
Hollywood Walk of Fame

Madame Tussauds Hollywood

Pantages Theatre

The Hollywood Museum

Dolby Theatre

Hollywood

Ovation Hollywood

Hollywood Boulevard

Charlie Chaplin Studios

Cinerama Dome

Hollywood wax museum

Ripley's Believe It or Not!

Capitol Records Building

Museum of Illusions
Best Time to Visit Hollywood
Los Angeles is well known for its ideal weather conditions. It is warm to hot and dry during the summer and gently cold to warm with occasional pouring during the winter. You can barely experience the Spring and Autumn season. Winter and summers play the lead role making the rest of the seasons insignificant. Therefore, plan your trip meticulously to enjoy the most out of it. 
What Is Close To Hollywood?
There are various other cities in California one might want to visit while in Hollywood. The below cities are within 11 miles of Hollywood, California.
West Hollywood

Beverly Hills

Glendale 

Los Angeles

Burbank

Culver City

Inglewood

Huntington Park

South Pasadena

East Los Angeles

Walnut Park

Westmont

Santa Monica

Lennox

La Canada Flintridge
Is Hollywood Safe?
No, the neighborhood of Hollywood is not safe to live in.  The city has small enclaves and wealthy hillside areas that are safe, but most of Hollywood is dangerous. Hollywood is situated in Los Angeles, which has a considerably high crime rate. Homeless people are a common sight and can be seen around tourist destinations. However, celebrities and wealthy people live in the Hollywood Hills in the north of the city, which is well guarded, protected, and patrolled by private security.
TOP 10 Things to do in LOS ANGELES – [2022 LA Travel Guide]
ULTIMATE Los Angeles Travel Guide – Travel LA Like a Pro!
Driving Downtown – Hollywood Sign 4K – USA
Hike up to the back of the Hollywood Sign