Will Smith, at 51, is one of the most famous movie actors of the last two decades, and his rise to that position is spectacular. Smith was on you so fast that you barely had time to realize that he had taken over the globe, from teenage rap to The Fresh Prince of Bel-Air to Independence Day to worldwide supremacy. And, even when his star has dipped a notch or two in recent years, he remained likable and relatable. He even managed to be pleasant in Suicide Squad, something people thought was impossible.
Do not assume Will Smith lacks depth because he has played "serious" roles in both tragedies (Ali) and blockbusters (I Am Legend). Despite his gaffes, Smith is the movie star you don't see anymore. So, we have listed below all of his movies to reminisce about his talent!
1. King Richard (2021)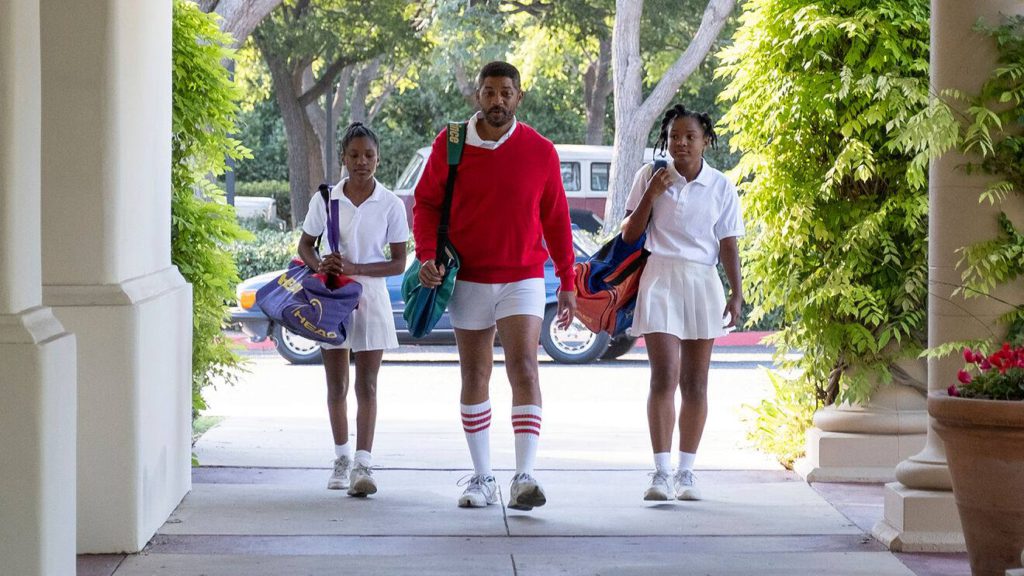 Richard Williams is unreasonable in every aspect. He is obstinate, unrepentant, obnoxious, and assured of his virtue and judgment that everyone who works with him wants to tear out their hair. (Someone will do a fantastic supercut of this film that only shows people's irritated reactions to him.) The issue is he always seems to be correct about everything. Nevertheless, this approved but far from a hagiographic biopic of Williams, who famously informed the world that his two little girls would grow up to be the best tennis players in the world, and then they were, is thrilling heartwarming sports film.
Director:

Reinaldo Marcus Green

Language:

English

Genre:

Biography, Drama

Main Cast: 
Will Smith

Aunjanue Ellis

Saniyya Sidney

Demi Singleton

Tony Goldwyn

Jon Bernthal
2.  Bad Boys for Life (2020)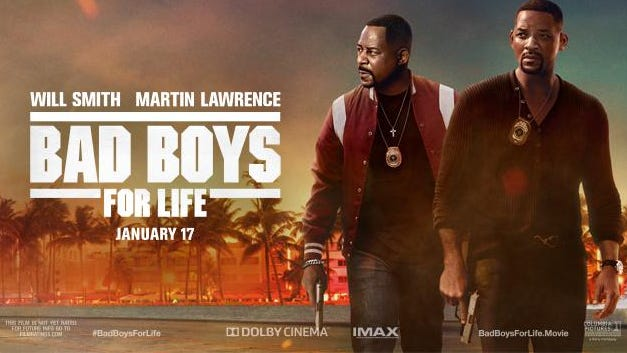 This superfluous sequel is essentially a spruced-up, duller version of either of the first two films. It's not disrespectful, and it won't make Smith cringe if he watches it in 20 years, but it's also not that engaging. Despite Michael Bay's Michael Bay-ness, he manages to keep his films flowing and dynamic. Unfortunately, directors Adil and Bilall, while dutiful and energetic, cannot elicit the same intensity from their leading men. It is amusing how people raved about this movie for 20 years and then completely forgot about it when it came out.
Director:

Adil & Bilall

Language:

English

Genre: Action
Main Cast: 
Will Smith

Martin Lawrence

Paola Núñez

Vanessa Hudgens

Alexander Ludwig

Charles Melton

Kate del Castillo

Nicky Jam

Joe Pantoliano
3. Aladdin (2019)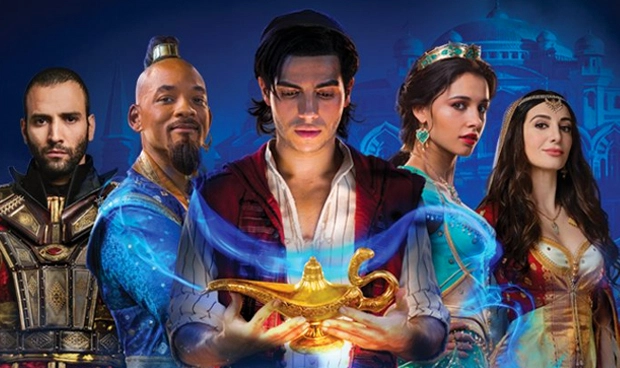 After the Aladdin trailer, which featured Will Smith as the Big Blue Dude, drew mixed reactions on the internet, it was understandable to be skeptical of this live-action version. However, lowering expectations is definitely for the best: the new film isn't bad, but it's far from the original—with Smith as the jovial genie. Strangely, for all the hits he's been a part of over the years, he's rarely done what you'd call a straight-up family film, except maybe Shark Tale. So, it's surprising to watch him tap into his big-kid enthusiasm prominently in this film.
Director:

Guy Ritchie

Language:

English

Genre:

Fantasy

Main Cast: 
Will Smith

Mena Massoud

Naomi Scott

Marwan Kenzari

Navid Negahban

Nasim Pedrad

Billy Magnussen
4. Gemini Man (2019)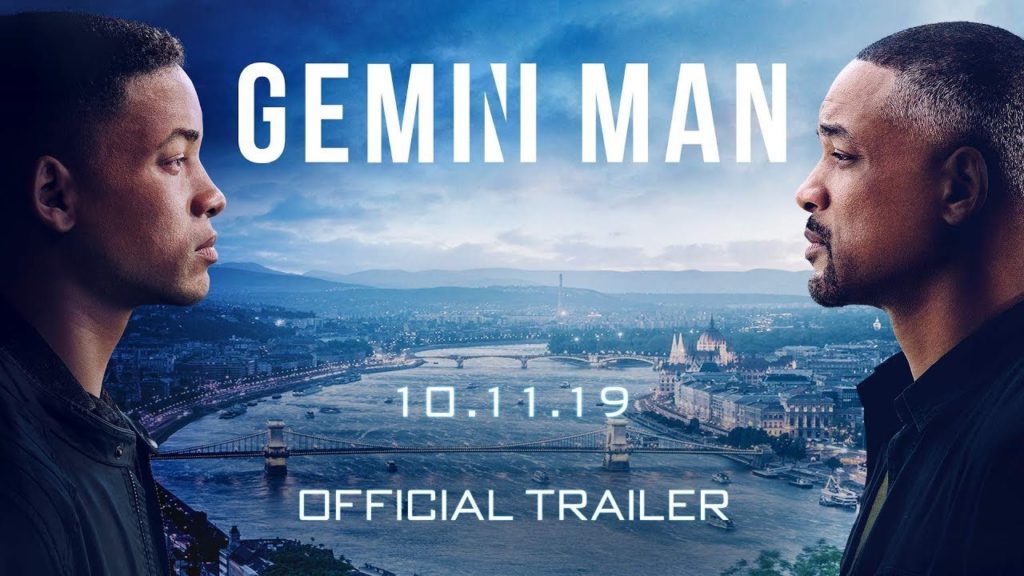 Will Smith is up for the challenge of dueling (and eventually joining up) with his 30-years-younger clone, but even he can't overcome this clichéd, aging-hit-man story, in which he doesn't once declare, "I'm too old for this stuff." (And don't even get us started on Ang Lee's fixation on an accelerated frame rate, making the entire film appear like the most costly episode of As the World Turns ever.) Fortunately, Smith is still committed enough to sell the interplay between his two selves, and there are some touching moments in which you see him striving to reconcile with his younger self, both on and offscreen. However, if you're attempting to recreate a youthful Will Smith, don't you have to make him more entertaining than this?
Director:

Ang Lee

Language:

English

Genre:

Action

Main Cast: 
Will Smith

Mary Elizabeth Winstead

Clive Owen

Benedict Wong
5. Bright (2017)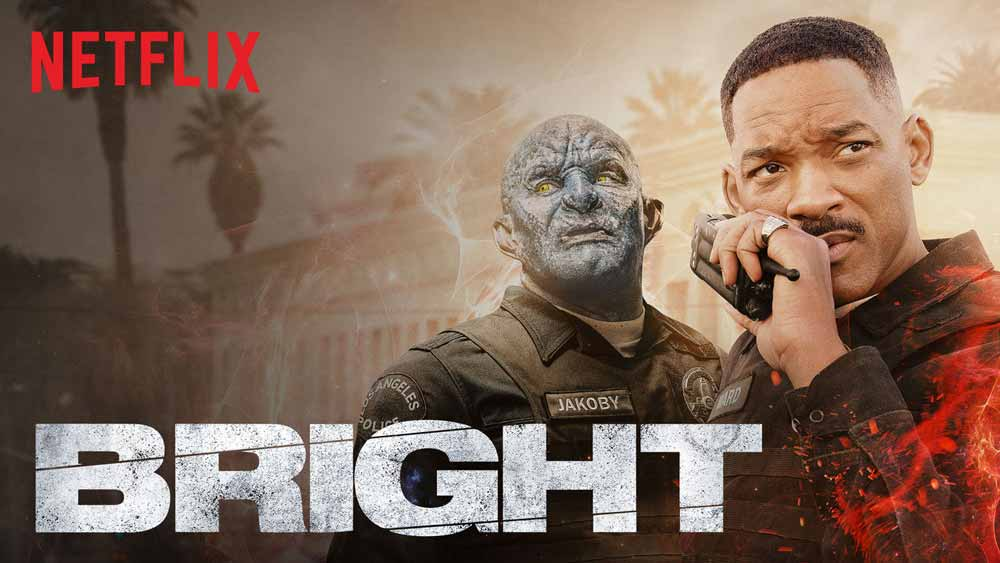 The infamous Netflix fiasco — and by "fiasco," we mean "millions of people vaguely paying attention to it while folding laundry" — is pretty bad, possibly worse than Ayer's much-maligned Suicide Squad. The worst part is how tethered Smith is here. Even when the material is terrible, you can always count on Smith to give it his all. He appears to be constantly peering off-screen to see if his Netflix check has been cashed. The duo is a lethal combination: This is a low point for him.
Director:

David Ayer

Language:

English

Genre:

Action, Fantasy

Main Cast: 
Will Smith

Joel Edgerton

Noomi Rapace

Lucy Fry

Édgar Ramírez

Ike Barinholtz
6. Collateral Beauty (2016)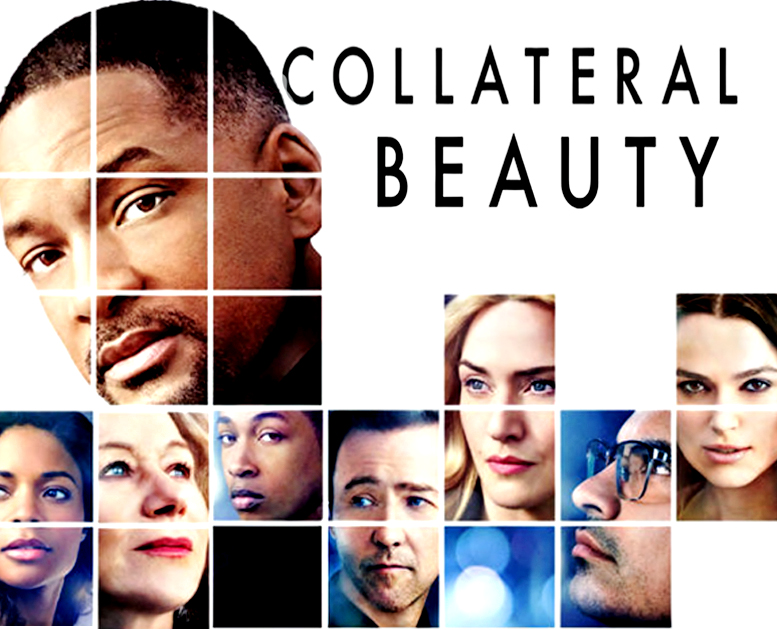 Yes, it's the complete misguided mess you've heard. Still, it's more disappointing for Edward Norton, Michael Pena, and Kate Winslet. They play the horrible human beings meant to be the "good guys" of this befuddling "heartwarmer" — then it is for Smith, who is primarily put-upon and thus manages to escape the true vileness. The actual issue with Smith here is one shared by many of his "serious" performances: He loses the star power that we love in Will Smith and becomes mopey and melancholy.  
Director:

D

avid Frankel

Language:

English

Genre:

Fantasy, Drama

Main Cast: 
Will Smith

Edward Norton

Keira Knightley

Michael Peña

Naomie Harris

Jacob Latimore

Helen Mirren
7. Suicide Squad (2016)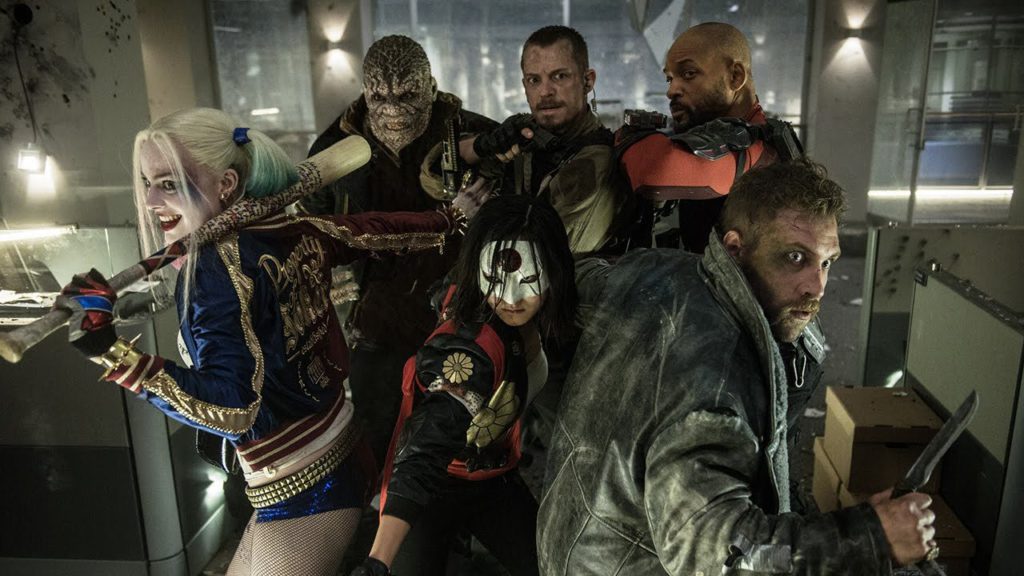 You can't blame Smith for everything that goes wrong in Suicide Squad, and at the very least, he's a reason to remain watching even when the film is flapping around and running into walls. He and Robbie are the only persons who appear to have given much attention to what was shown on screen, and for that, we must be grateful. And then flee the theater.
Director:

David Ayer

Language:

English

Genre:

Fantasy, Action

Main Cast:
Will Smith

Jared Leto

Margot Robbie

Joel Kinnaman

Viola Davis

Jai Courtney

Jay Hernandez

Adewale Akinnuoye-Agbaje

Ike Barinholtz

Scott Eastwood

Cara Delevingne
8. Concussion (2015)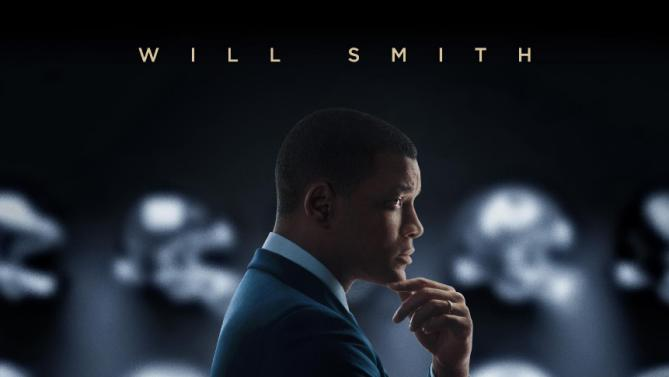 Smith gives his most robust straight-drama performance since 2006's The Pursuit of Happiness as Bennet Omalu, a soft-spoken Nigerian doctor residing in Pittsburgh. The latter helped discover the catastrophic brain injuries that are killing NFL players. It's a modest performance with little actorly fireworks, and the two-time Oscar nominee relies mainly on his quiet decency. That's more than enough when you're one of the most charismatic people globally.
Director:

Peter Landesman

Language:

English

Genre:

Biography, Sports drama

Main Cast: 
Will Smith

Alec Baldwin

Gugu Mbatha-Raw

Arliss Howard

Paul Reiser

Luke Wilson

Adewale Akinnuoye-Agbaje

David Morse

Albert Brooks
9. Focus (2015)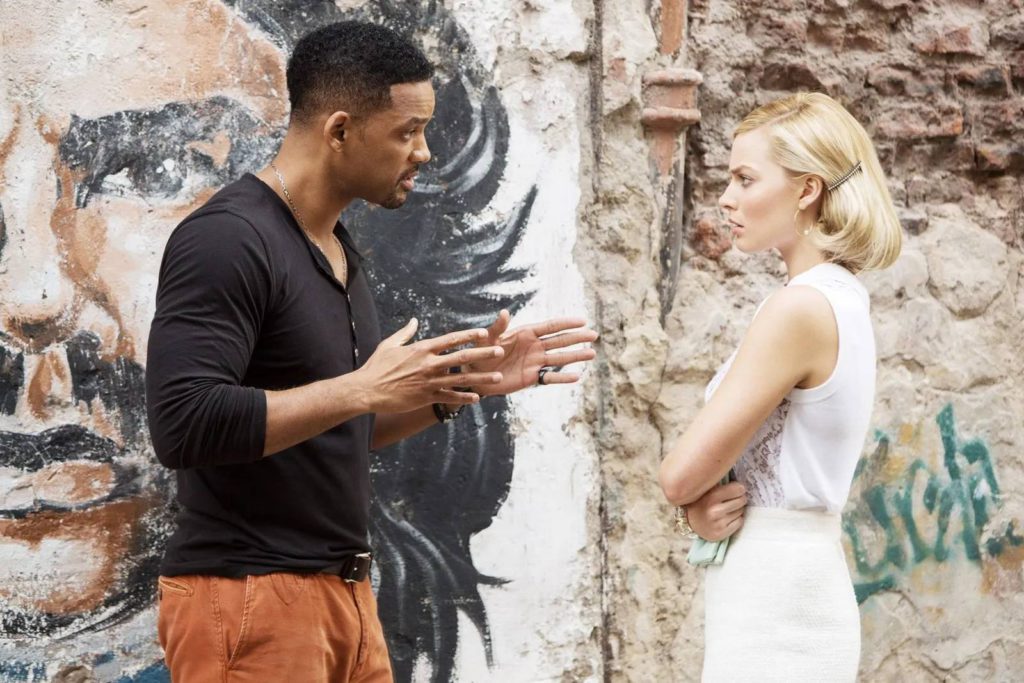 Smith has a lot of fun as a con man — the first con man he's played since Six Degrees of Separation 20 years ago, a film with a very different tone — in a movie that can't decide whether it's a heist comedy, a dark thriller, or something. He has an apparent relationship with Margot Robbie, which would continue over to a film like Suicide Squad, and he effortlessly gets the audience on his side, as he always does. The plot contains too many twists and turns to be taken seriously, yet it's worth hanging out.
Director: 

Glenn Ficarra, John Requa

Language:

English

Genre:

Comedy, Crime

Main Cast: 
10. Winter's Tale (2014)
Smith has a minor role in this Akiva Goldman blunder, but it's hilarious: he plays the devil! Still, he doesn't do many wicked things.
Director:

Akiva Goldsman

Language:

English

Genre:

Romance, Fantasy

Main Cast: 
Colin Farrell

Jessica Brown Findlay

Jennifer Connelly

William Hurt

Eva Marie Saint

Russell Crowe

Will Smith
11. After Earth (2013)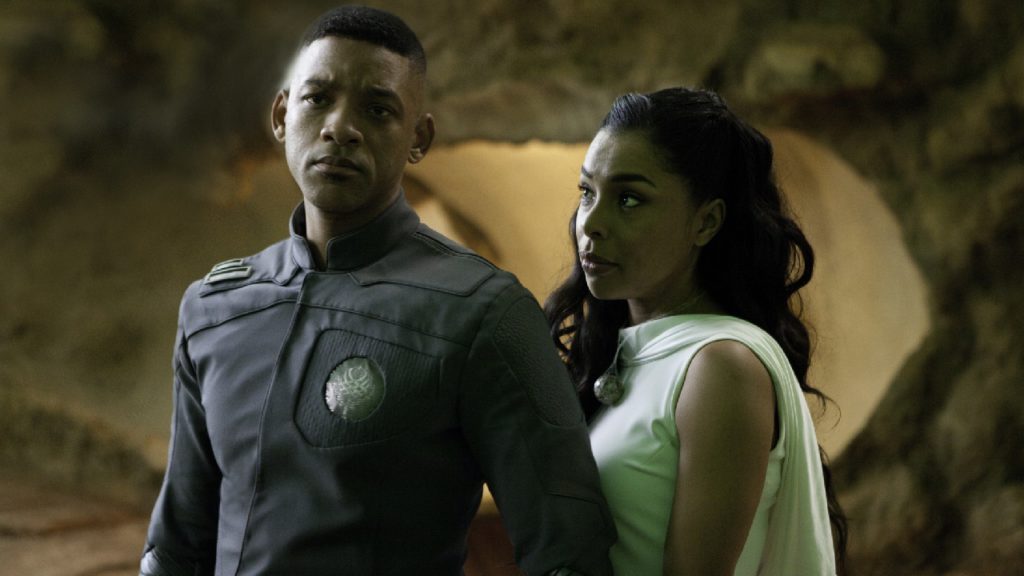 After Earth, the flop that forced Smith to take an 18-month break from acting is just as horrible as you remember it: an overly ponderous, dragging sci-fi action-drama in which Will's son Jaden lacks the charisma that made his father a megastar. Smith's failure was probably exacerbated by the fact that he devised the original screenplay and cast his son in the lead part, believing it would drive him up the Hollywood food chain. Perhaps this explains Smith's gloomy demeanor throughout the film: he appears to be released in real-time. What a lousy idea After Earth was.
Director:

M. Night Shyamalan

Language:

English

Genre:

Action

Main Cast: 
12. Anchorman 2: The Legend Continues (2013)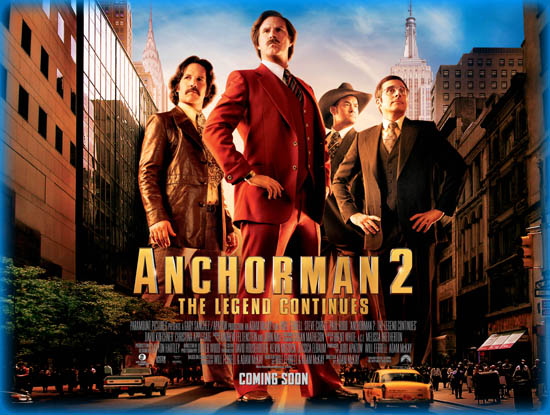 We had somewhat failed to remember Will Smith was in this, as well. Or, on the other hand, perhaps we needed to neglect: Smith is essential for the epic, faltering fight royale that occurs close to the furthest limit of this sufficiently great spin-off. He's the anchor of the ESPN group, and his appearance generally comprises a ridiculous mid-'80s hair styling. Furthermore, what's with his voice? Could it be said that he is attempting to make his personality sound snobby or geeky? Try not to feel awful, Will: Everybody in this scene – Tina Fey, Kanye West, Jim Carrey – falls off seriously.
Director:

Adam McKay

Language:

English

Genre:

Comedy

Main Cast: 
Will Ferrell

Steve Carell

Paul Rudd

David Koechner

Christina Applegate

Dylan Baker

Meagan Good

James Marsden

Fred Willard

Kristen Wiig

Will Smith
13. Men in Black 3 (2012)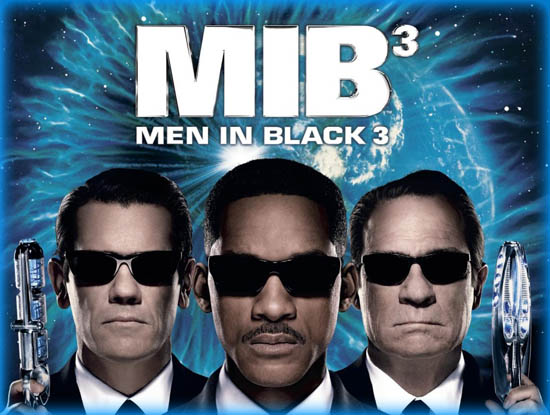 This was the first film Smith made after 2008's Hancock and Seven Pounds, and the four years from multiplexes just reminded us of the amount we cherished the person. Men in Black 3 washes away the terrible recollections of the 2002 continuation, blending Smith generally with Josh Brolin, who's playing Tommy Lee Jones' Agent K before. The time-bouncing account and Brolin's right on target Jones impression are the film's features, which permits Smith to move once again into celebrity mode, providing Agent J with interminable cool yet heavenly comic planning.
Director:

Barry Sonnenfeld

Language:

English

Genre:

Action, Comedy

Main Cast: 
Will Smith

Tommy Lee Jones

Josh Brolin

Jemaine Clement

Michael Stuhlbarg

Emma Thompson
14. Hancock (2008)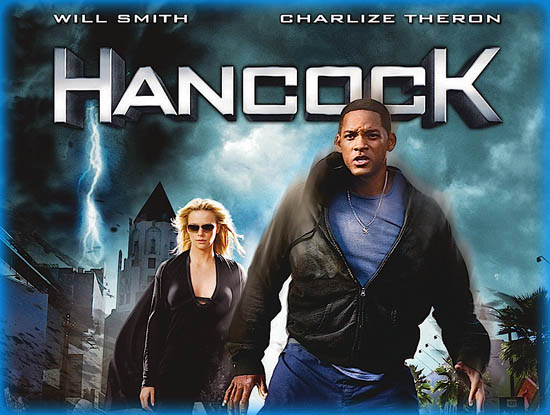 Smith's nerviest blockbuster observes him playing a hero who's likewise a butt sphincter. The entertainer appears to be tickled at the possibility of tweaking his own clean as a whistle picture. Hancock doesn't constantly adjust its longing to be a dark parody of comic-book films with its need to convey supersized, stay-put display. However, Smith finds the subtlety and torment in an almighty person who can save the world yet can't escape his specific manner.
Director:

Peter Berg

Language:

English

Genre:

Fantasy, Action

Main Cast: 
Will Smith

Charlize Theron

Jason Bateman
15. Seven Pounds (2008)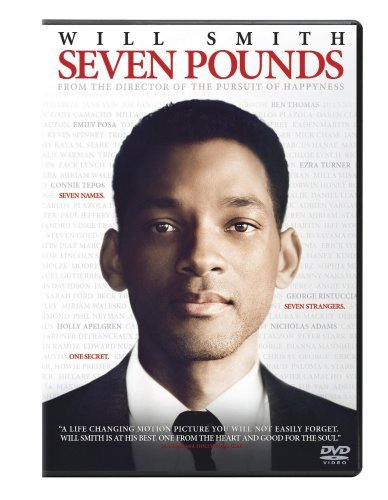 The scandalous Jellyfish film. At any point, this is the nearest Smith came to John Travolta's Battlefield Earth, an area, an individual venture that is a bad dream to endure and truly made you keep thinking about whether Smith had some Jesus complex.
Director:

Gabriele Muccino

Language:

English

Genre:

Drama

Main Cast: 
Will Smith

Rosario Dawson

Michael Ealy

Barry Pepper

Woody Harrelson
16. I Am Legend (2007)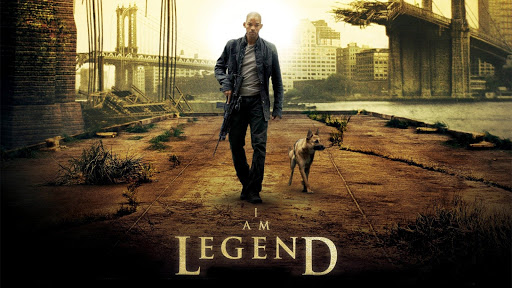 The film never fully sorts out its closure. The underlying ending could have been an ideal spot to land from the book, yet dismissed by test crowds. However, Smith is unquestionably moving as a lost man, everybody he cherished and knew yet, notwithstanding himself, continues to walk forward. It's an exciting exhibition, and its solidarity is in Smith's reluctance to go for the simple out: You can perceive he's put resources into what a man like this would go through, and he shows up harmed from it. Not everything in this film works, but rather it may be Smith's most undervalued presentation.
Director:

Francis Lawrence

Language:

English

Genre:

Action, Thriller

Main Cast: 
Will Smith

Alice Braga

Charlie Tahan

Dash Mihok
17. The Pursuit of Happyness (2006)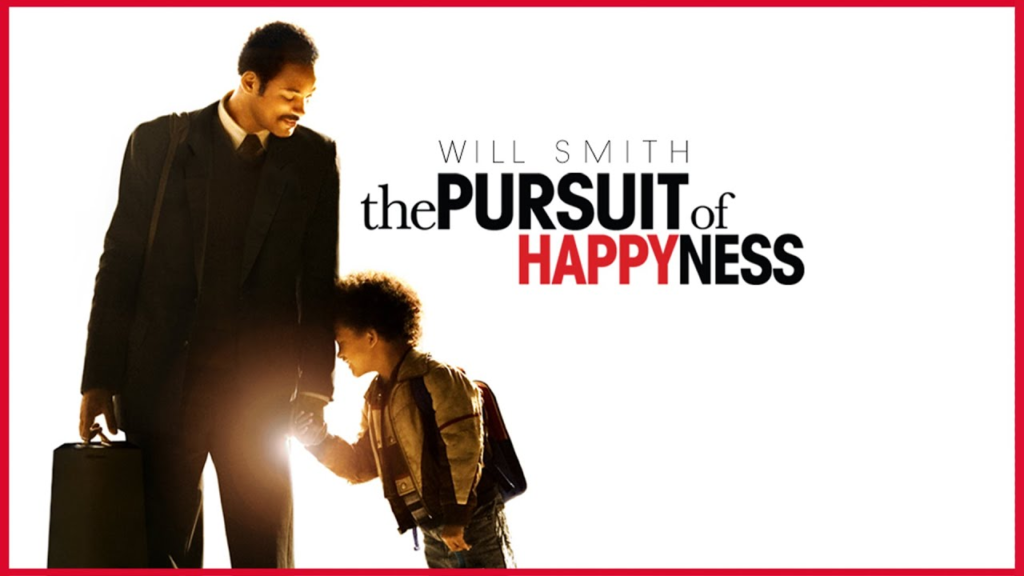 One of the most challenging roles for A-list actors is that of "regular" people. (Staying in the spotlight for too long causes you to lose touch with reality.) But Smith easily received his second Best Actor nomination for his portrayal of Chris Gardner, who became homeless in the early 1980s while raising his young son (Smith's son Jaden). Smith's portrayal is unobtrusive, which is essential for a character who has been battered by life but retains a defiant optimism. Smith's apparent love for his son shines through the screen.
Director:

Gabriele Muccino

Language:

English

Genre:

Biography

Main Cast: 
Will Smith

Thandiwe Newton

Jaden Smith
18. Hitch (2005)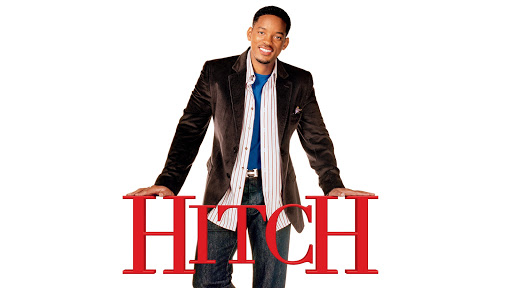 The kind of dumb studio rom-com that goes as far as its megastar will take it, Hitch suggests what Smith's profession would possibly have been like if he'd taken the Matthew McConaughey route. He performs a suave relationship adviser who counsels dorky Kevin James on how to discuss to a relative gal (Amber Valletta) — so, of course, he's frightened in his existence attempting to woo assertive gossip columnist Eva Mendes! So yeah, as we said, Hitch is dumb. However, it's dumb in a fluffy, attractive way, and Smith receives to work that 1,000-watt smile while taking part in the romantic lead — something he hasn't accomplished a good deal at the movies.
Director:

Andy Tennant

Language:

English

Genre:

Romance, Comedy

Main Cast: 
Will Smith

Eva Mendes

Kevin James

Amber Valletta

Michael Rapaport

Adam Arkin
19. I, Robot (2004)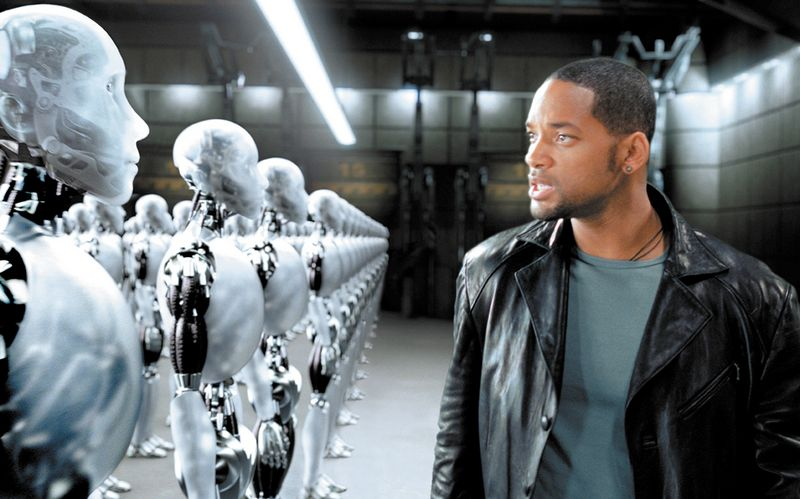 It's a reasonably primary thriller that hasn't aged properly, unlike the Isaac Asimov book it's primarily based on — and feels compromised, no longer least of which by using some virtually weird product placement. Smith can play this type of Wry Cop in his sleep. However, he's under constant pressure amongst all the chaos around him. He's additionally an extremely pressing motion star: He's physical, sure, however additionally prone and insistent. He makes it seem to be more straightforward than it is.
Director:

Alex Proyas

Language:

English

Genre:

Science fiction

Main Cast: 
Will Smith

Bridget Moynahan

Bruce Greenwood

James Cromwell

Chi McBride

Alan Tudyk
20. Jersey Girl (2004)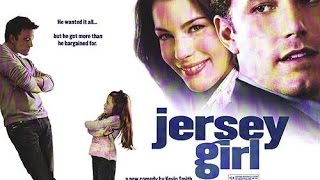 Yes, Will Smith was in a Kevin Smith movie. But only for a moment. This brief and ill-fated attempt by Kevin Smith to become a Serious Hollywood Filmmaker failed — to be fair, anything would have had a hard time surviving Bennifer — but it's worth noting that Smith has a nice small cameo here. As for himself, he encounters Ben Affleck's character in a hospital waiting room and offers the film with its single authentic scene. He and Affleck share a genuine moment of understanding and commiseration.
Director:

Kevin Smith

Language:

English

Genre:

Comedy, Drama

Main Cast: 
Ben Affleck

Liv Tyler

Raquel Castro

George Carlin

Stephen Root

Mike Starr

Jennifer Lopez

Jason Biggs

Will Smith
21. Bad Boys II (2003)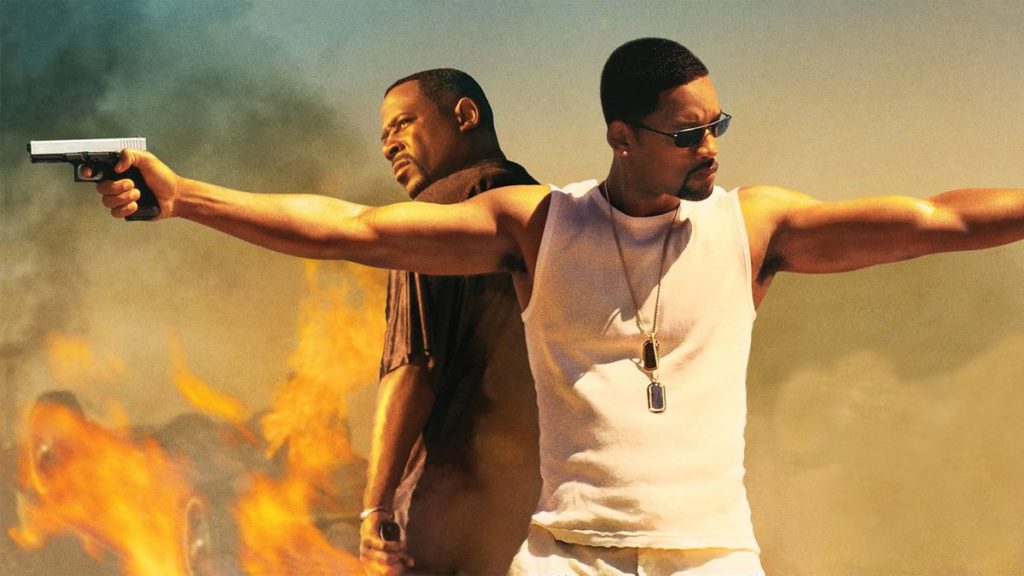 Smith didn't have to do this sequel — he was once already the most extensive film megastar on the planet at this factor — and he likely ought to have stayed away. Instead, this is Michael Bay attempting, possibly a little too an awful lot of comedy, to the element that the opening sequence takes place at a Klan rally where Martin Lawrence receives a shot in the butt. It goes downhill from there. However, Smith maintains it afloat, mostly because he's Will Smith and has an inner governor that won't let him sink too low.
Director:

Michael Bay

Language:

English

Genre:

Comedy, Drama

Main Cast: 
Martin Lawrence

Will Smith

Jordi Mollà

Gabrielle Union

Peter Stormare

Theresa Randle

Joe Pantoliano
22. Men in Black II (2002)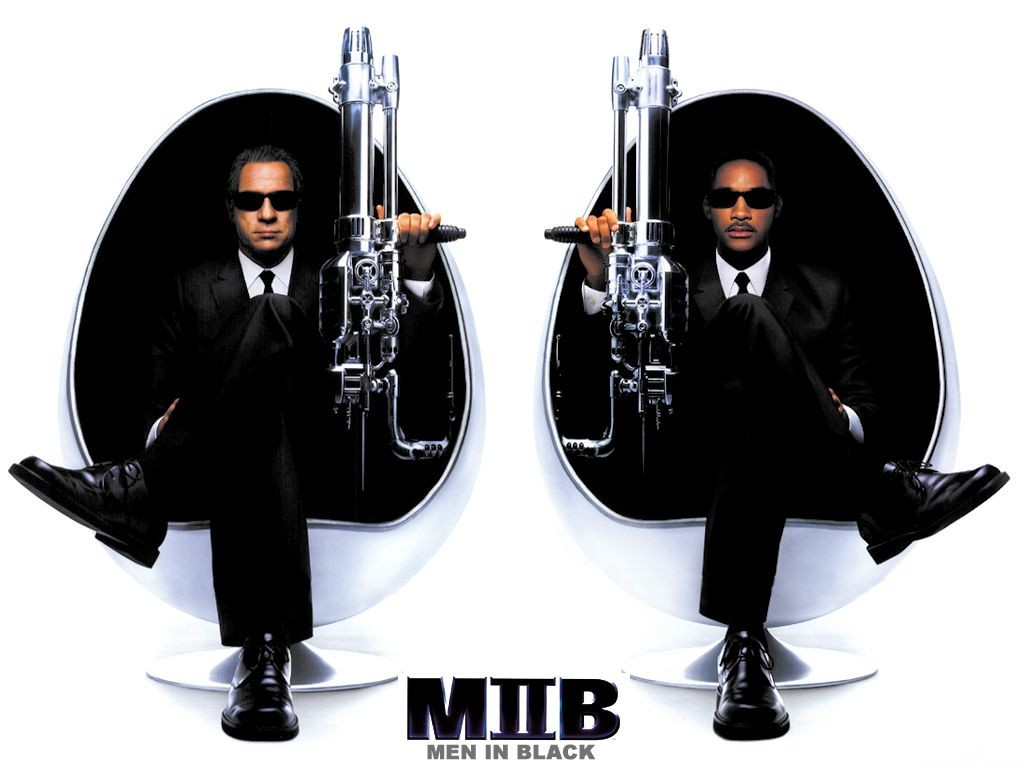 Everything that made the first Men in Black so great — the hilarious premise, the trendy tone, the oil-and-vinegar relationship between Smith and Tommy Lee Jones — is gone in this forced, unfunny sequel. Where Smith's Agent J was once an incredible smart guy, Men in Black II paints him as just a smug dick. This is the first time Smith appears to have taken a film only because he wanted a hit, which was the case in the aftermath of Wild Wild West.
Director:

Barry Sonnenfeld

Language:

English

Genre:

Action, Comedy

Main Cast: 
Tommy Lee Jones

Will Smith

Lara Flynn Boyle

Johnny Knoxville

Rosario Dawson

Tony Shalhoub

Rip Torn
23. Ali (2001)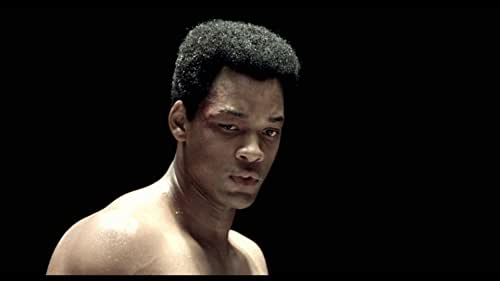 Muhammad Ali's death may have given this truly moving, underappreciated biopic newfound acclaim, but Smith's portrayal was never in doubt. Ali combines the two sides of this dynamic performer — the electrifying entertainer and the deep dramatist — into a perfect whole, depicting the renowned boxer as the greatest showman who was also sensitive to (and swept up in) the political and racial turbulence that surrounded him. Smith, who receives his first Oscar nomination, wields his charisma as a weapon, capitalizing on Ali's sting-like-a-bee attraction.
Director:

Michael Mann

Language:

English

Genre:

Biography, Sports drama

Main Cast: 
Will Smith

Jamie Foxx

Jon Voight

Mario Van Peebles

Ron Silver

Jeffrey Wright

Mykelti Williamson
IMDb Rating: 6.7
Running Time:

157 minutes

Movie Trailer:

Ali (2001)



24. The Legend of Bagger Vance (2000)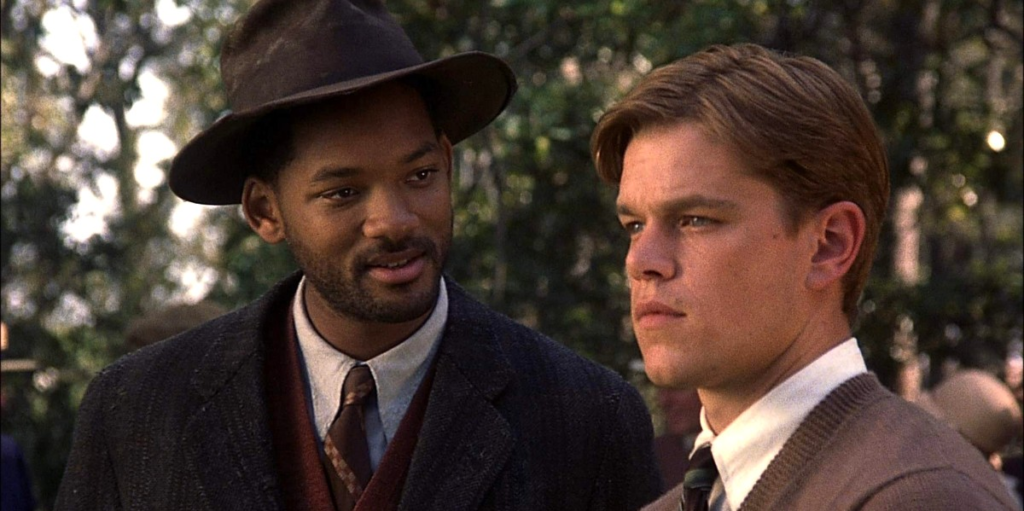 This is a low point for both Smith and director Robert Redford. It's a classic "Magical Negro" part that Smith avoided for the remainder of his career. The character is beneath Will Smith and any prominent black actor; it's difficult to picture it being made today. Still, seriously, go back and watch this: You will be surprised. (It was also Jack Lemmon's final film.)
Director:

Robert Redford

Language:

English

Genre:

Sports, Drama

Main Cast: 
Will Smith

Matt Damon

Charlize Theron
25. Wild Wild West (1999)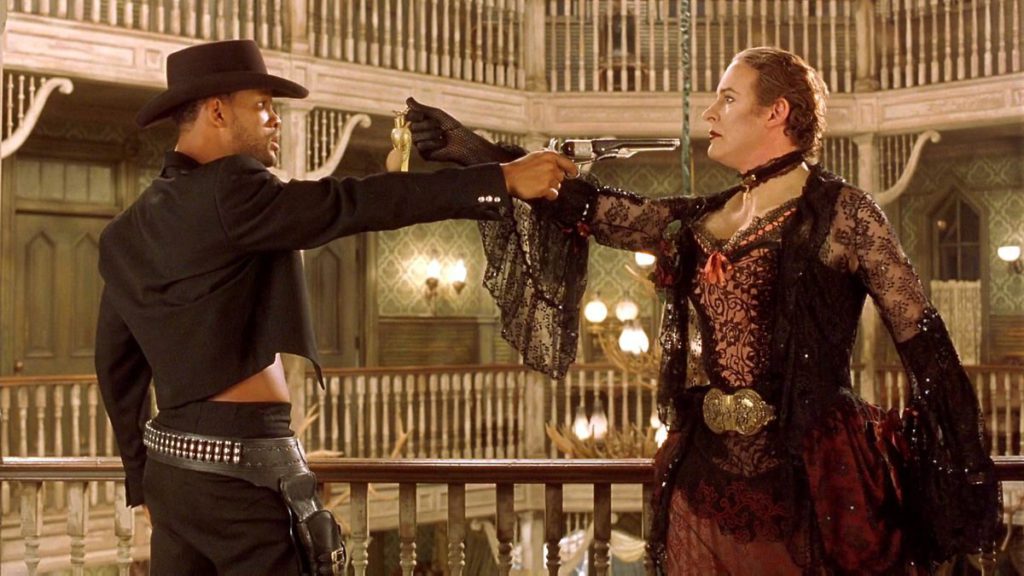 This made perfect sense at the time. Men in Black director Barry Sonnenfeld, Kevin Kline as the dependable sidekick, and a sci-fi-meets-Western plot. But, my goodness, did it ever go wrong. (Let's start with that awful theme music. We're sure Smith would appreciate it if he could get that one back.) At its worst, Hollywood cinema is pandering, chaotic, and disorganized. The one true big-budget flop of Smith's career, and you can't argue that it doesn't deserve the moniker.
Director:

Barry Sonnenfeld

Language:

English

Genre:

Action, Drama

Main Cast: 
Will Smith

Kevin Kline

Kenneth Branagh

Salma Hayek

Ted Levine
26. Enemy of the State (1998)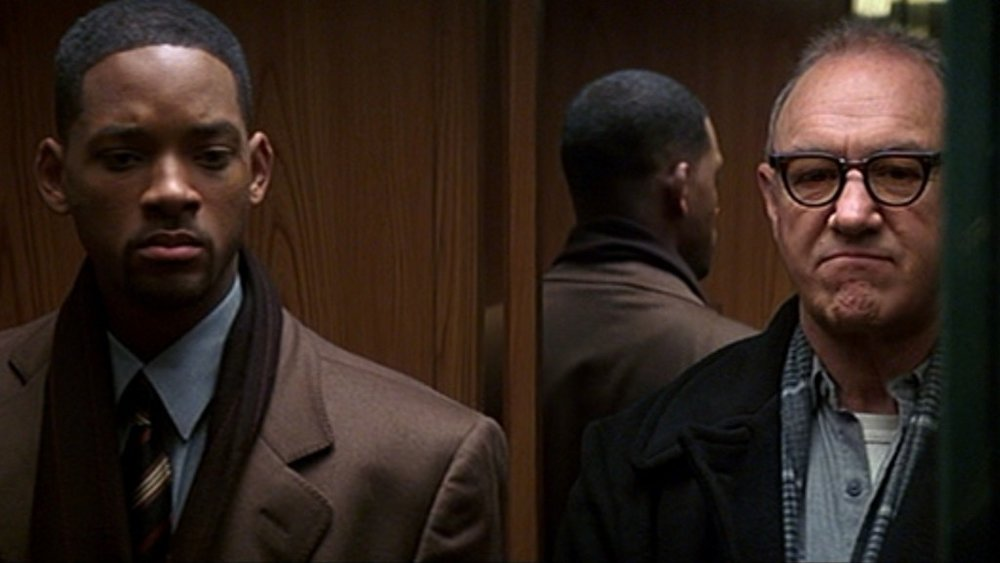 This Tony Scott action-thriller was released during Smith's bulletproof heyday when he couldn't go wrong. (Spoiler alert: Next year's Wild Wild West would end that streak.) This time, he's not the cool cat or the confident showboat: he plays a mild-mannered lawyer caught up in a government scheme, with only Gene Hackman's mystery agent able to save him. Smith's performance as a regular guy battling for his life in Enemy of the State was a warm-up for the dramatic roles he'd soon be pursuing, and he's assertive and empathetic as a regular guy fighting for his life.
Director:

Tony Scott

Language:

English

Genre:

Action, Thriller

Main Cast: 
Will Smith

Gene Hackman

Jon Voight

Regina King

Loren Dean

Jake Busey

Scott Caan

Barry Pepper

Gabriel Byrne
27. Men in Black (1997)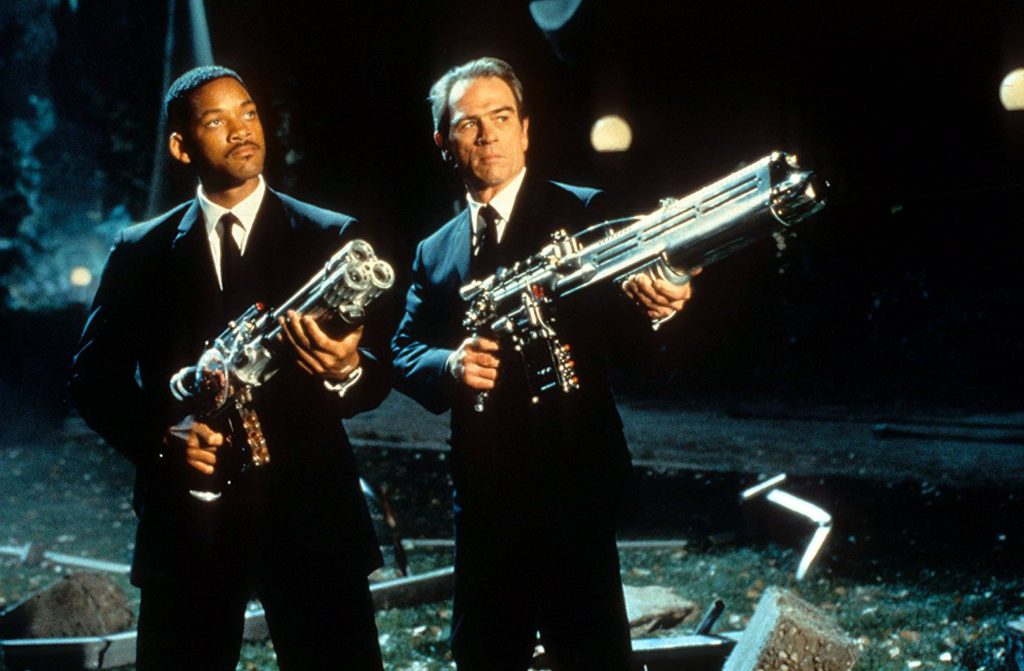 Sure, he's a fantastic theatrical performer. But let's be honest: this is the movie — and persona — that comes to mind when someone talks about Will Smith. Men in Black is a blockbuster miracle — a slick, witty, eye-popping sci-fi action film — and Smith treats the whole thing like a great lark. No other movie celebrity makes blasé irreverence seem more hip, and no other movie star makes event movies seem like the coolest thing in the world. What do you think? He did an excellent job of making this appear suitable.
Director:

Barry Sonnenfeld

Language:

English

Genre:

Action, Thriller

Main Cast: 
Tommy Lee Jones

Will Smith

Linda Fiorentino

Vincent D'Onofrio

Rip Torn
28. Independence Day (1996)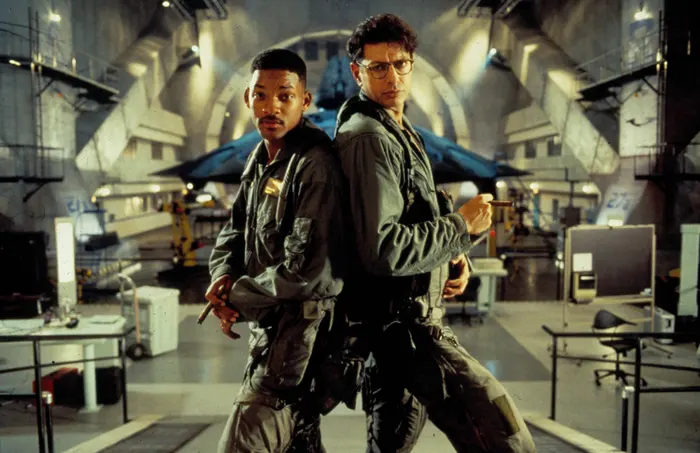 This movie didn't bring Smith back, and it left a large hole in its wake: Would we have made this such a great hit, would we have cared so much if it hadn't been for Smith? The film is regular disaster-flick porn, done in Roland Emmerich's harmlessly idiotic way, but Smith brings it to life every time he appears. So it's no surprise he became a July 4th celebrity: This is America as we want to see it, with a little John Wayne and Muhammad Ali thrown in for good measure. Hello and welcome to Earth!
Director:

Roland Emmerich

Language:

English

Genre:

Action

Main Cast: 
Will Smith

Bill Pullman

Jeff Goldblum

Mary McDonnell

Judd Hirsch

Margaret Colin

Randy Quaid

Robert Loggia

James Rebhorn

Harvey Fierstein
29. Bad Boys (1995)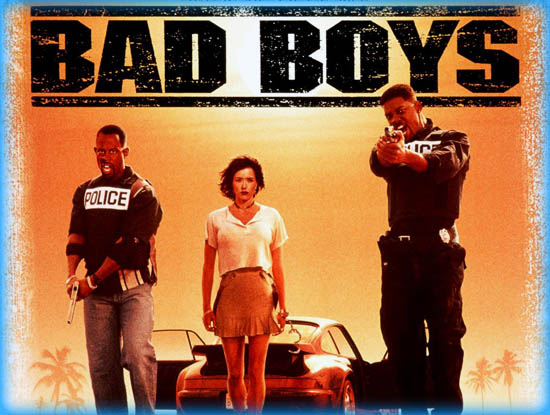 Smith and filmmaker Michael Bay collaborated when both men were on a roll, and the result was a highly appealing (and, yes, a little racist and homophobic) film. This is where the Fresh Prince transforms into a villainy action hero for the big screen, paving the way for Independence Day, Men in Black, and the title of King of the Fourth of July Blockbuster. What's funny about viewing Bad Boys now is that Dude looks so youthful, but his sassy chemistry with Martin Lawrence still comes through.
Director:

Michael Bay

Language:

English

Genre:

Action, Comedy

Main Cast: 
Martin Lawrence

Will Smith

Téa Leoni

Tchéky Karyo

Theresa Randle

Joe Pantoliano
30. Six Degrees of Separation (1995)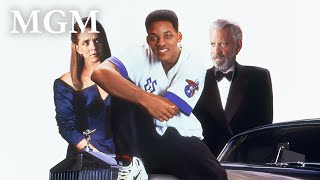 This production of John Guare's Pulitzer Prize-winning play had all the cachet a young actor seeking to establish a name for himself would want. Still, what's surprising is how much fire and passion Smith gives to the performance, at times wiping out seasoned vets Donald Sutherland and Stockard Channing. Smith seems a touch mannered at first as a thief who dupes an educated NYC couple into believing he's Sidney Poitier's son, but as his hoax is exposed, he and the picture become much more visceral and scorching. Even if you thought Smith was cute before, his performance piqued your interest: "Wait, he can do this?" Yet, in some ways, he hasn't pushed himself enough.
Director:

Fred Schepisi

Language:

English

Genre:

Comedy, Drama

Main Cast: 
Stockard Channing

Will Smith

Donald Sutherland

Mary Beth Hurt

Bruce Davison

Ian McKellen
31. Made in America (1993)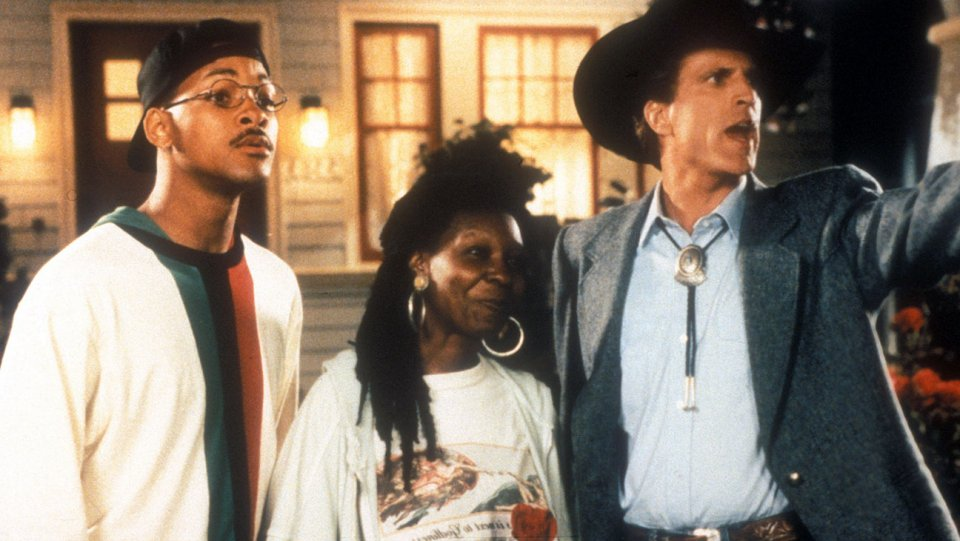 The premise of this film is so weird — Whoopi Goldberg discovers that the father of the child she produced via a sperm donor is a jerk car salesman named Ted Danson — that you look for any way out. And you can see it in Smith, who plays the daughter's love interest (Nia Long) with such movie-star charm that he virtually bursts off the screen. Of course, he wouldn't have to perform ridiculous comic-relief supporting roles for much longer, but he was pretty good at them. He's so animated and having so much fun that you nearly forget about Goldberg and Danson's real-life connection. Almost.
Director:

Richard Benjamin

Language:

English

Genre:

Comedy

Main Cast: 
Whoopi Goldberg

Ted Danson

Will Smith
32. Where the Day Takes You (1991)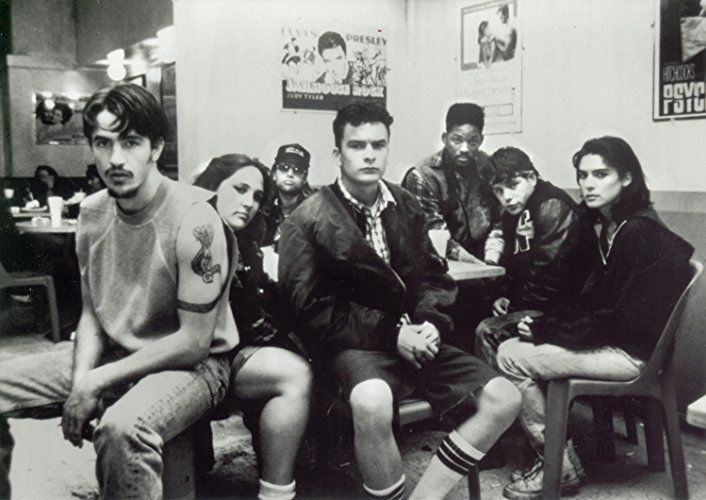 What happens when a seemingly random sprinkling of up-and-coming young "stars" from the early 1990s all don't take a bath for a day and pretend to be "troubled" drug addicts on the streets of Los Angeles? It looks like a scene from a week's movie, with everyone dressed in flannel. Check out the cast: Dermot Mulroney, Sean Astin, Lara Flynn Boyle, Christian Slater, David Arquette, Nancy McKeon, Alyssa Milano, and Ricki Lake! Smith plays Manny, a legless homeless child who turns out to be pleasant, moves a wheelchair rapidly and gets beaten up in his first picture. Fortunately, Smith would soon be out of these responsibilities.
Director:

Marc Rocco

Language:

English

Genre:

Crime, Drama

Main Cast: 
Sean Astin

Lara Flynn Boyle

Peter Dobson

Balthazar Getty

Ricki Lake

James LeGros

Dermot Mulroney

Adam Baldwin

Nancy McKeon

Alyssa Milano

Will Smith

Rachel Ticotin

Stephen Tobolowsky
Streaming Platform: Prime Video