The Arun Vijay-starring rural entertainer Yaanai, directed by acclaimed director Hari, is one of Tamil cinema's most anticipated films. The film's shooting was completed earlier this year, and now the makers have released Yaanai's action-packed teaser.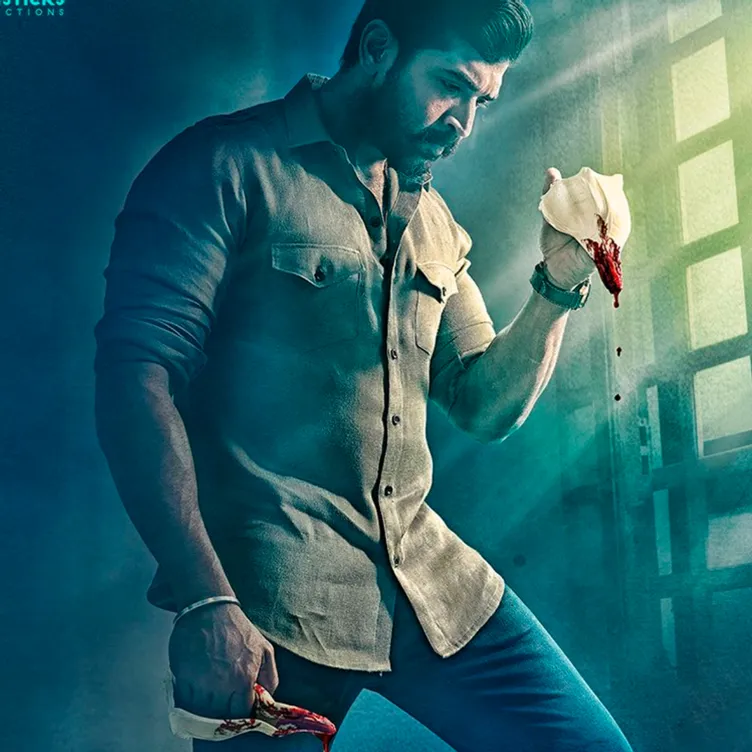 Story, Screenplay, Dialogue & Direction: Hari
Language: Tamil
Genre: Action and Drama
Main Cast: 
Arun Vijay 

Priya Bhavani Shankar

Ammu Abirami

Imman Annachi

Samuthirakani

Radhika Sarathkumar 

Garuda Ram
Music: GV Prakash
Producer : Vedikkaranpatti S. Sakthivel
CEO: G. Arunkumar
Movie Trailer: Yaanai (2022) – Movie Trailer
Release Date: February 25th, 2022
Additional Details
DOP:

Gopinath

Editor:

Anthony 

Co-Director:

N. John Albert 

Production House:

Drumsticks Productions 

Production Executive:

M.S.Murugaraj and Chinna R. Rajendran 

PRO:

Johnson 

DI, VFX & Sound Design:

Knack Studios

Sound Mix:

T. Udhaya Kumar

Music on:

Drumsticks Productions Team

Art Director:

Micheal B.F.A 

Lyrics:

Snehan, Ekadasi, Arivu 

Stunts:

  Anl Arasu 

Choreography:

Baba Baskar and Dhina  

Chief Make-Up Artist:

Muniyaraj 

Costumer:

Rangasamy 

Costume Designer:

  Nivetha Joseph and Geetu

Stills:

Saravanan  

Publicity Design:

Reddot Pawan   

Educational Partner: Clusters Media College
Team Drumsticks Productions
Brand & Marketing:

Gunasekaran Punniyamoorthy 

Cashier:

N.G. Arjun

Rest of the Team:

Guru, Ponnuvel, Nandha Kumar.
Announcement Date of Yaanai
The film's announcement was made on September 9th, 2021. Director Hari's Yaanai is Arun Vijay's upcoming film. Arya, Anurag Kashyap, Vijay Sethupathi, and Keerthy Suresh were among the 33 celebrities who unveiled the first look poster, denoting the actor's 33rd movie.
Yaanai was shot in Palani, Chennai, Karaikudi, and Tutikudi, among other locations. Previously known as AV 33, the film was last in the news when Samuthirakani replaced Prakash Raj.
Priya Bhavani Shankar plays the female lead role in Yaanai. Samuthirakani, Yogi Babu, Ammu Abirami, KGF Ramachandra Raju, Radhika Sarathkumar, Aadukalam Jayapalan, Imman Annachi, Rajesh, Aishwarya, Bose Venkat, Sanjeev, Pugazh are the co-stars. GV Prakash composed the soundtrack for the film, and Gopinath is the Director of Photography.
The Title "Yaanai" for the Film
In one of his media interviews, actor Arun Vijay said that the film was titled Yaanai (which means 'Elephant' in Tamil) because the film's protagonist tries to protect his family in the same way that elephants defend their families and surroundings. The actor also revealed that Yaanai would be his first rural-based script in over a decade.
Dubbing for Yaanai
On December 8th, 2021, Arun Vijay posted a picture of himself dubbing for the movie on his Instagram account.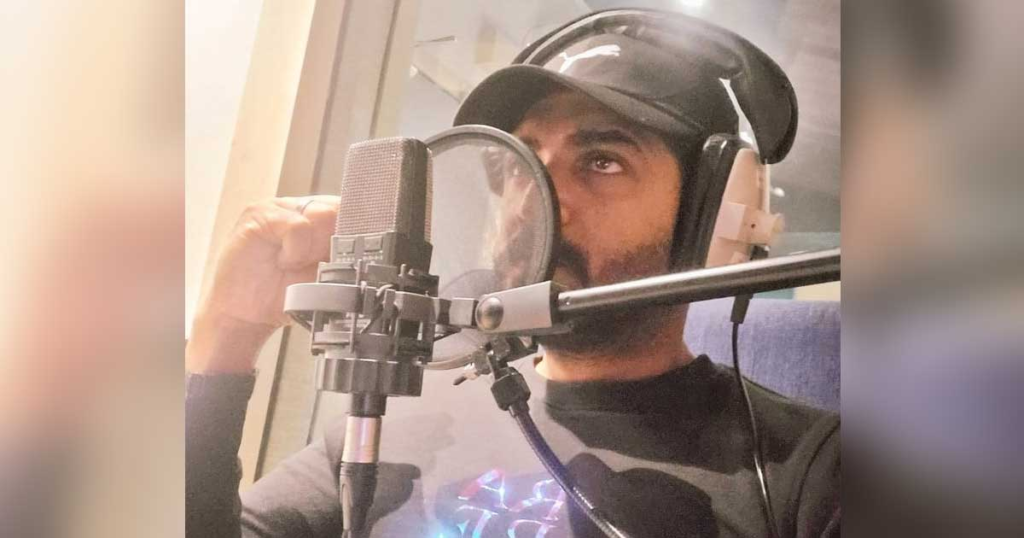 Teaser of Yaanai
On December 23rd, the teaser of Yannai was released across various platforms on the internet. 
When the makers of Yaanai released the teaser for the film, the link encountered copyright concerns, and Arun Vijay had to remove the link from his post. Netizens were shocked to discover the deleted tweet. However, the team quickly resolved the problem, and fans watched the preview.
Review of Yaanai Teaser
Arun Vijay's rural manifestation challenges opponents in the trailer. Arun Vijay appears strong in the teaser, as in the first look posters, with his well-built physique, while the action-packed massy teaser reveals the film's motion.
Aerial pictures of Pamban Island and Dhanushkodi open the one-minute video, followed by a voiceover that explains the film. After that, Arun Vijay is seen walking with a Vinayagar idol.
When a few ruffians prepare to attack him, he wears a white shirt and a dhoti and guarantees that the idol is secure. He beats them to a pulp and wields a butcher knife in his hands before taking on additional thugs who are waiting to finish him off.
Trivia of Yaanai
Yaanai

marks the first collaboration between Director Hari and Arun Vijay.

This film was known as AV33 before Arun Vijay revealed that the film's title is

Yaanai

.

Yaanai

made a lot of noise when Samuthirakanai replaced Prakash Raj.

Arun Vijay got injured while shooting an action scene for the film.

Arun Vijay will be playing a rural character after 12 years in

Yaanai

.

The movie will also be released simultaneously in the Telugu Language
Stills of Yaanai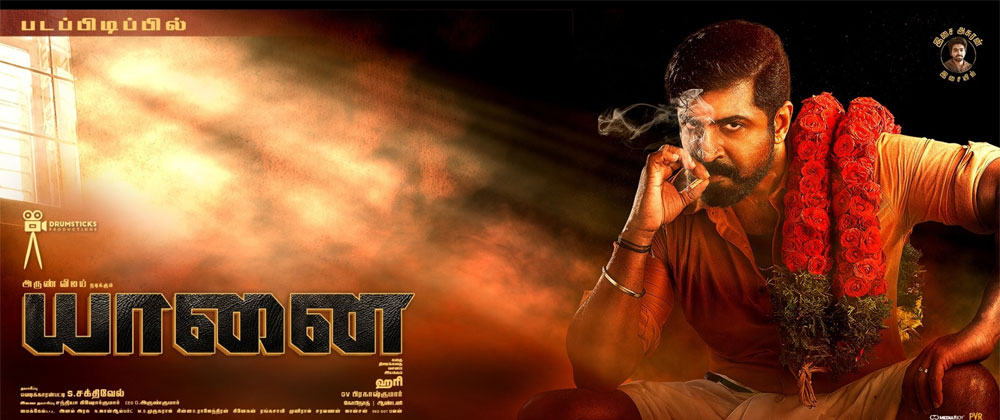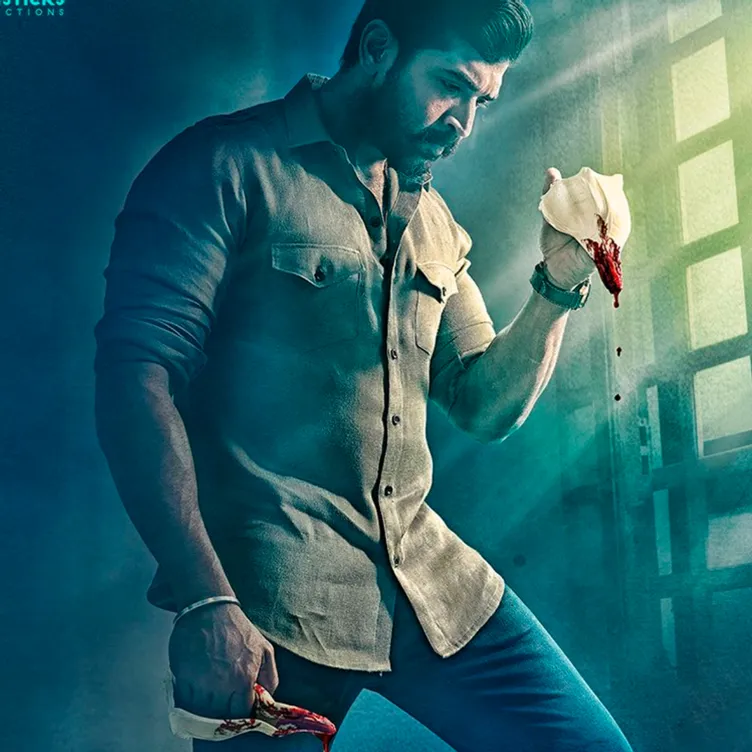 Gallery