YouTube's attractive monetization feature for content creators has transformed the phrase 'Content is the king' into 'Video content is the king.' As a content creator, you need to make tremendous efforts to earn viewers and subscribers. Once there, your earning potential expands vastly. This article helps you learn to monetize YouTube videos and share ideas to profit from your YouTube channel.
What is YouTube monetization? 
YouTube monetization is a distinct YouTube feature that allows you to earn revenue from your shared video content on YouTube. For this purpose, you need to be a part of the YouTube Partner Program (YPP).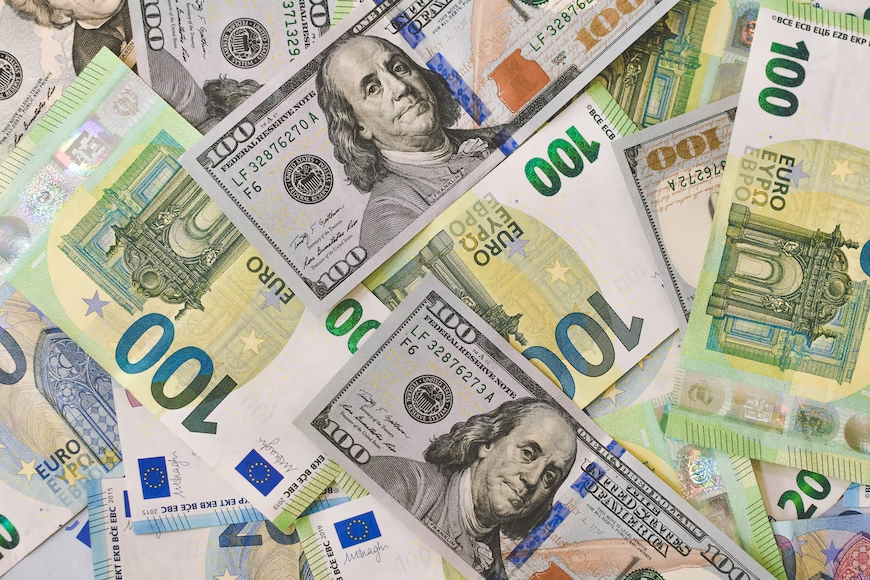 How to Get Monetized on YouTube? 
YouTube Partner Program (YPP)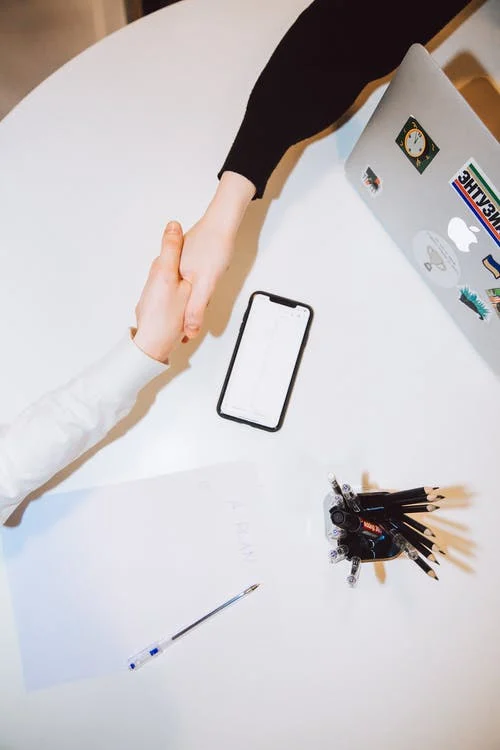 A YouTube Partner Program is a way to monetize your videos. Being a partner allows you to position ads on your video content. Suppose your viewer watches or clicks the ad in your video. In that case, revenue is generated for every uploaded content. You will receive a share of 68%, and the rest goes to YouTube. In addition, you get access to other monetization features. However, your channel will earn the privilege of being a partner only if it  satisfies certain conditions as given below:
How to Join a YouTube Partner Program?
YouTube Partner Program (YPP) Requirements: 
Policy

– your content must comply with YouTube's current

monetization policies

.

Location

– YouTube Partner Program must be available at your location.

Watch time –

YouTube encourages quality content that has attracted 4,000 valid public watch time hours in 12 months.
If you are an existing YouTuber, follow the below steps to know if your channel has earned 4000 public watch hours and 1000 subscribers:
Log into YouTube Studio.

Click on the left menu to find monetization.

The resultant page will show you the number of watch hours and subscribers you have earned. If you're eligible to join the program, you will see a blue button that you can click to apply for monetization.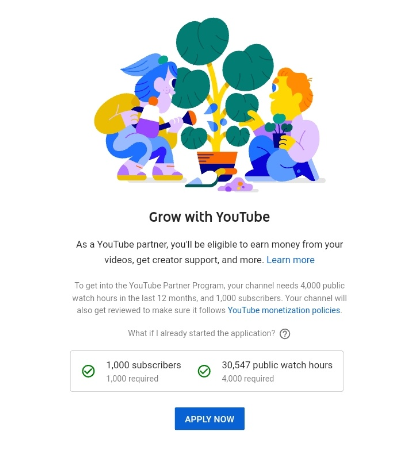 Subscribers

Your channel should have drawn at least 1,000 subscribers to join the program.

AdSense –

Link your channel to an active AdSense account.
Create a Google Adsense Account
You must create a Google Adsense Account and link it to your channel to receive your revenue share from YouTube. However, the content should comply with the Adsense policies and can have:
Repetitive Content

provides your viewers the ways to spot the difference between different videos on your channel.

Repurposed Content:

You can repurpose others' video content in your style. However, you have to be aware of the copyright policies. 
In addition, it is good to review the terms of the YouTube partner program to avoid being rejected. 
How to create an ad sense account
Review the YPP Terms
Here are some of the terms you need to know before applying to the YPP program
Community guidelines. Your videos should refrain from featuring: 
Spam, deceptive practices, and scams

Nudity and sexual content

Child hazards

Harmful or dangerous content

Hate speech

Harassment and cyberbullying
If your content does not comply with the community guidelines, you will lose your monetization opportunity, resulting in the removal of your content from YouTube. 
YouTube

Terms of Service
YouTube's copyright

: You must adhere to copyright rules and upload original or authorized content. These rules are also applicable to music or audio tracks, other copyrighted works, or videos created by others.
YouTube Review 
YouTube reviews the subject of your channel to know if it abides by monetization policies. For this purpose, the YouTube team examines your channel, focusing on: 
Main theme

Most viewed videos

Newest videos

The most considerable proportion of watch time

Video metadata (including titles, thumbnails, and descriptions)
YouTube Monetization Review Process Explained
What To Do If You Get Rejected by the YouTube Partner Program? 
Your channel's application to the YouTube Partner Program may be rejected if it does not meet the requirements. In that case, you can reapply for monetization after 30 days of your rejection. First, however, you need to ensure that all the requirements are met. 
How To Apply To The New YouTube Partner Program – New Requirements
Enable YouTube Monetization
Once you successfully become a YouTube partner, you need to enable monetization on your account. For this purpose, open a YouTube studio to facilitate monetization and follow the simple steps. Following this, YouTube reviews your channel to ensure that it satisfies its policies. In addition, if you prefer to monetize videos with ads, your content must meet the Advertiser-friendly content guidelines. 
What Does the Yellow Dollar Sign Mean on YouTube?
If your content is unsuitable for a specific group of audiences, it curtails the possibility of featuring an ad in your video. YouTube notifies the advertisers with a yellow dollar sign if your content is not appropriate for all audiences. This sign prevents some advertisers from working with you despite more views. Therefore, to avoid this situation, you must refrain from featuring the below types of content in your video.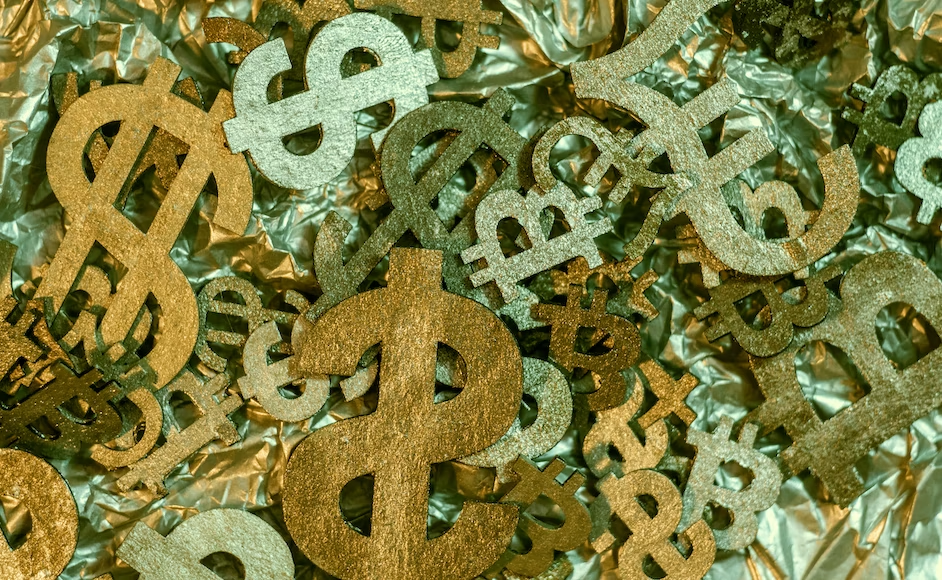 Excessive Foul Language:

If your video contains swear words, your video gets flagged as obscene.

Shocking content:

Advertisers don't prefer to be associated with content that is quite shocking, featuring videos like jump scares to reveals.

Misleading thumbnail:

You must pick a thumbnail relevant to your domain. For example, if your video is about beauty care and your thumbnail depicts a fashion personality, your channel gets flagged as misleading. 

Controversy and False Statements:

If your opinions presented seem to incite debate or are found to be false, you could lose your ability to monetize. 
In addition, if your channel's content is found to be incendiary, demeaning, or hateful and is not advertiser-friendly, YouTube can:
Turn off ads from your content

Suspend your participation in the YouTube Partner Program

Suspend or even terminate your YouTube channel
In addition, you will receive an email explaining the enforcement of their policies and the possible options for you.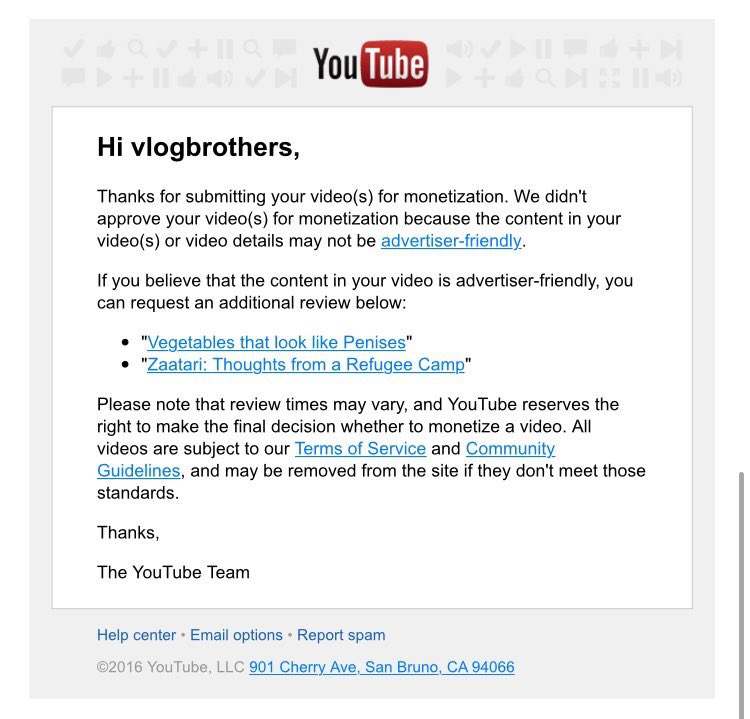 However, you can also get the necessary support from the Creator Support team as part of the YouTube Partner program. You can access 1:1 chat and email support and use the copyright match tool through this. Here are a few situations in which they may be of help:
Optimize how you use YouTube

Get tips on technical or service aspects of YouTube

Find out how to navigate policy and copyright guidelines

Get answers to account and channel management questions

Resolve content ID and rights management issues

Troubleshoot and fix bugs or problems with your account
What type of content can I monetize? 
Monetization icon guide for YouTube
Ways to Monetize on YouTube 
1. YouTube Ad 
The well-known method to monetize your YouTube channel is to host, display, overlay, and stream video ads on your channel. These ads appear before or during your videos. You can choose the ad format and decide where to position the ads on your videos. Still, you need to ensure that your content is advertiser-friendly. 
2. Paid Sponsorships
Once your channel builds a decent subscriber base, you can approach brands, or they may partner with you for sponsorship. As a YouTuber, you will be asked to use or demonstrate their product in a video. In return, you will be either paid in cash or entitled to receive free products from the brand. This way, you earn, help your viewers with knowledge, and help the brand promote its products. You can also encounter many sponsorship opportunities depending on your channel and viewers.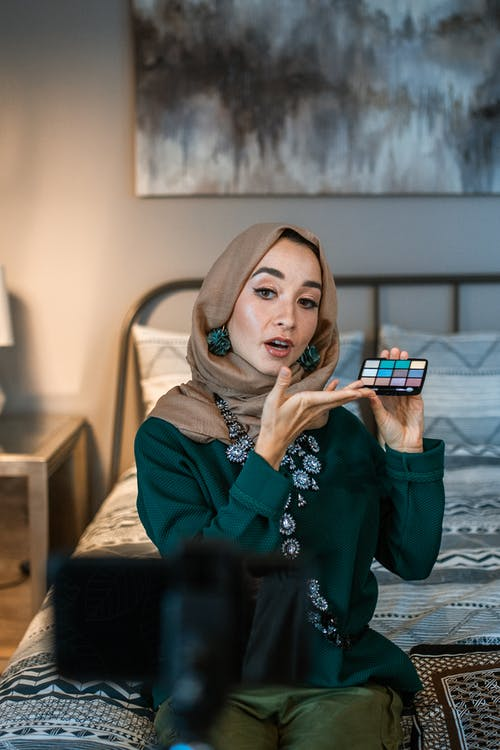 3. Affiliates
Affiliate programs are yet another way to earn a commission from product sales, although not as lucrative as sponsorships. As part of affiliate marketing, you need to include purchase links in your description box that lead your viewers to buy the product, which earns you a commission. In addition, you can offer discount codes to your followers while purchasing through your link. 
4. Channel Membership
You can charge your viewers to view your content every month in exchange for special perks like badges, emojis, and other goods. As a creator, you can decide on the membership fee.
5. Patronage
If you have a sizable following fan base, you can avail the help of third-party sites to offer extra perks to your subscribers. These include getting early access to videos, additional videos, bloopers, or behind-the-scenes footage. This ensures funding for the YouTubers and, in turn, opens the gates for sponsorship opportunities with leading brands.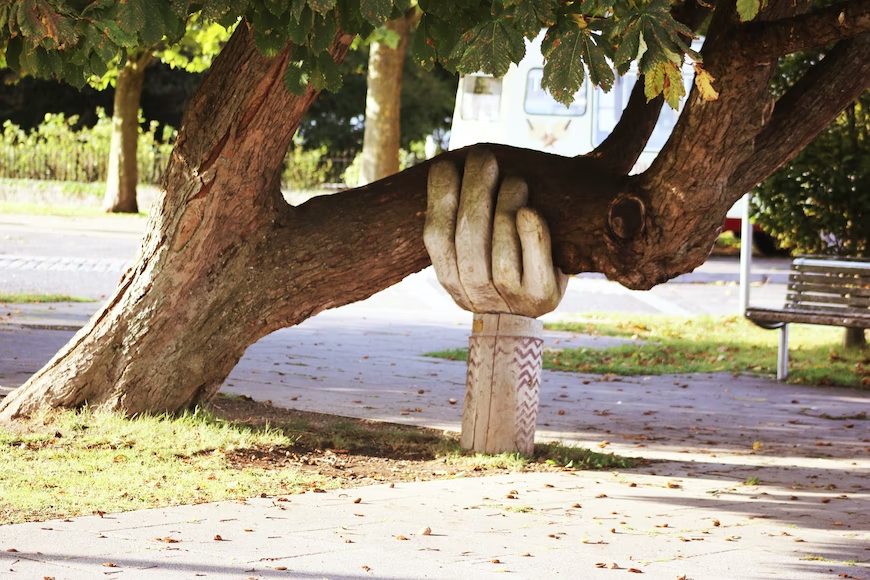 6. Merchandise
If you have expanded your subscriber base to include 10,000 subscribers, you can sell merchandise via a merch shelf. The merch shelf facilitates the sale of merchandise to your followers through your video page. It offers an excellent opportunity to grow your brand.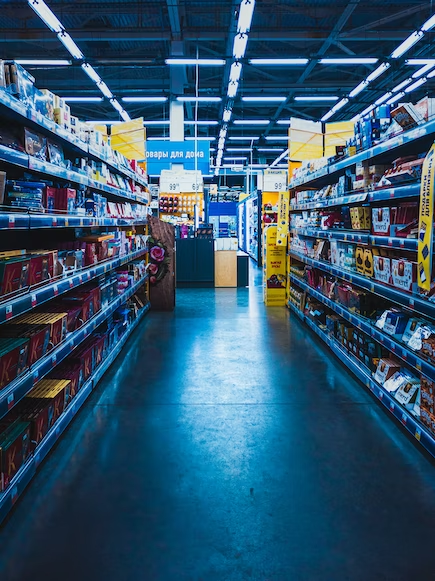 7. Super Features: Super Chats, Super Stickers, Super Thanks
While live streaming on YouTube, you will encounter some highlighted chat messages. These messages stand out because of a feature called Super chat. 
Super chat

is a monetization feature on YouTube that lets creators highlight their fans' messages for payment between $1 and $500 in a Livestream chat. 

Super stickers

offer its fans to buy their favorite stickers and share them through the chat. 

Super thanks

is another monetization feature that fans buy to appreciate their creators involving the donation of a small amount. However, Super Thanks is available for any video, unlike the other two.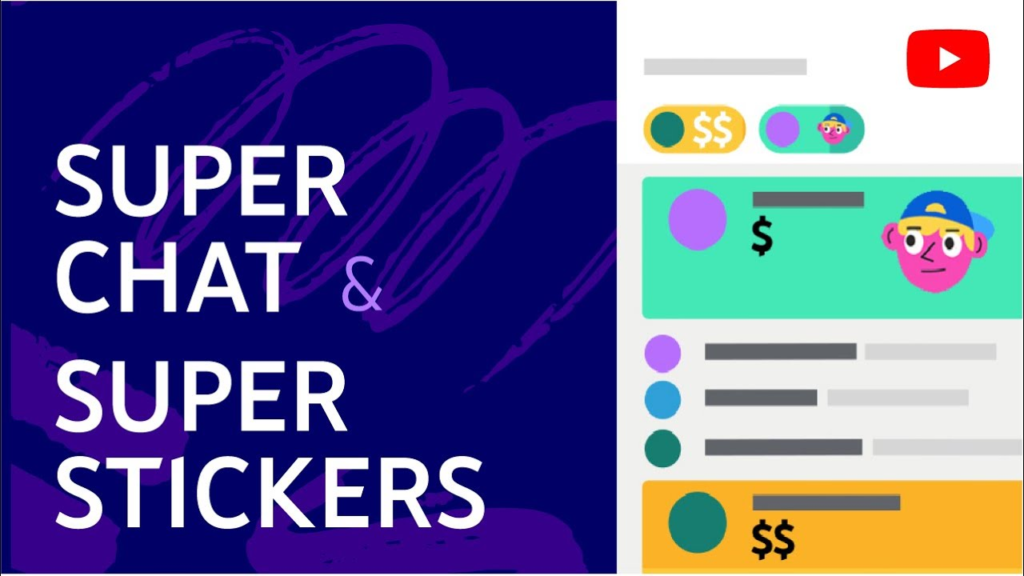 8. YouTube Shorts Fund
Google allotted a $100M fund for 2021-22 to reward YouTube Shorts creators for uploading creative and captivating short videos. Google qualifies you for the fund based on your channel's Shorts performance for the previous month, considering the number of viewers who watched your videos.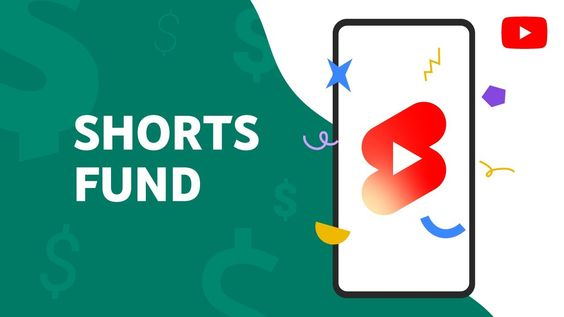 How much can a YouTuber make from YouTube shorts funds? 
You will qualify for the fund once you satisfy the below-mentioned eligibility criteria:
You must have published at least one eligible short in the last 180 days. 
Your channel abides by the YouTube Community Guidelines, copyright rules, or monetization policies.
You only share original and unique content on the YouTube Shorts platform. However, you cannot upload movie clips or re-upload videos from other video platforms. 
You must be 13 years of age or older.
Once Google reviews your channel, they will notify you through the YouTube app or via email after the first week of each month. You can claim between $100–$10,000 through YouTube Shorts before the 25th of each month as part of the YouTube shorts fund. However, this amount varies depending on the location of your audience. Hence, the criteria for qualification are unique for every creator. In addition, your failure to qualify for a month will not affect your capability for the preceding month. Finally, you need to have an active and approved Adsense account to receive your payment. However, if not, you must create one. 
9. YouTube Premium
You can stream your content to YouTube premium subscribers and earn a portion of their subscriber fee when they watch your content. However, the amount you earn depends on the number of premium subscribers. 
10. YouTube Brand Content
Since creators have gained the confidence and trust of the audiences, they can connect with brands through YouTube BrandConnect for content campaigns. However, this feature is limited to the U.S., Canada, and the United Kingdom.
Final Thoughts
Summing up, YouTube monetization offers several ways to earn money. However, content creators have to stick to their respective guidelines and policies to ensure they make a free-flowing revenue. Although YouTube monetization seems simple, it requires a lot of patience and perseverance to achieve the real feat.