Ashley Judd, also known as Ashley Tyler Ciminella and Ash Sweet Pea, is an American actress. If you enjoy watching Divergent, you should be a huge fan of Ashley Judd. Judd is not only an actor but also a political activist. Since Harvey Weinstein, a former film producer, co-founder of Miramax, and sex offender, was exposed, Judd has been a loud celebrity. It was Judd who brought it to light. Besides these, the actress is well-known for her two-decade career, involvement in worldwide humanitarian endeavors, and political activism.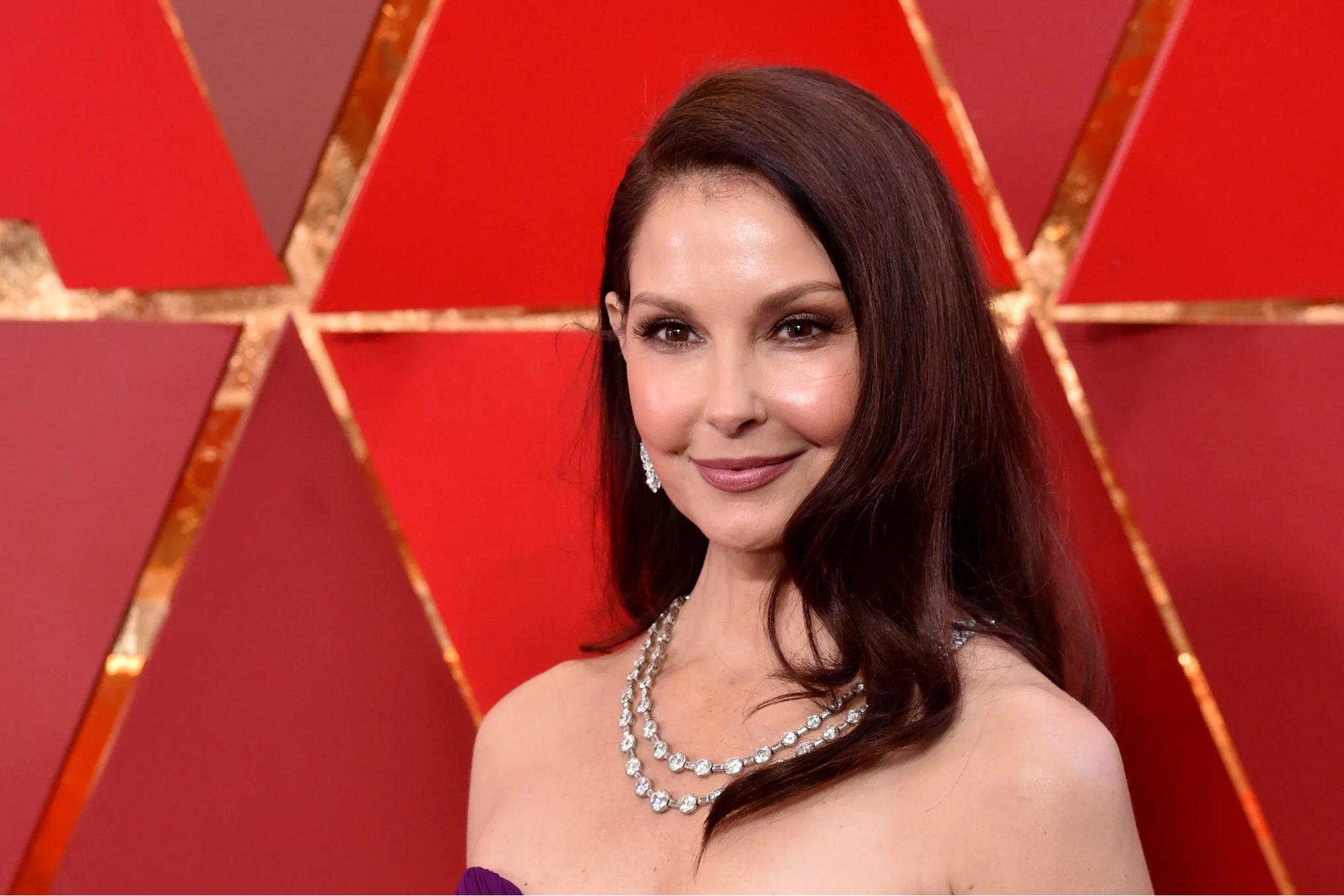 Image Source: ET Canada 
Born in Granada Hills, California, Ashley Judd has worked in the Hollywood entertainment industry, and her artwork has appeared in English-language films. Her film credits include Ruby in Paradise, A Time to Kill, Kiss The Girls, and Olympus Has Fallen. She is also recognized as Wynonna Judd's half-sister and Naomi Judd's daughter, an American country music star and actor.
Ruby in Paradise – Trailer (Exclusive) [Ultimate Film Trailers]
Olympus Has Fallen Official Trailer #1 (2013) – Morgan Freeman Movie HD
A Quick Glance At Ashley Judd
Born:

April 19, 1968

Age:

54

Occupation:

Actor

Hometown:

Granada Hills, California

Notable Project:

A Time to Kill

Instagram:

ashley_judd

Twitter:

ashley judd
Childhood and Adolescence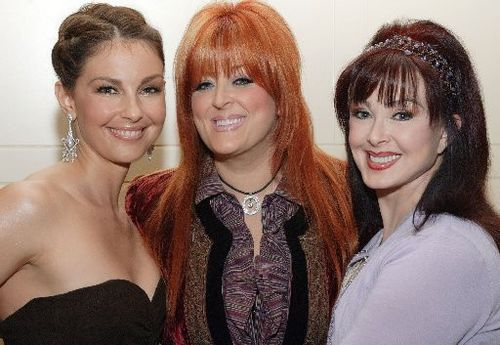 Image Source: N.J.com
Ashley Judd was born in Los Angeles, California, on April 19, 1968. Ashley Ciminella was her birth name. From 1983 through 1991, her mother, Naomi Judd, and half-sister Wynonna Judd were members of the country music group The Judds.
In 1972, her father, Michael Ciminella, and her mom split. Her youth was spent primarily in Kentucky. She had to live with different family members when her mother and sister began traveling with their music group. When she wasn't in school, she went on tour.
Education
Even though Ashley Judd spent most of her childhood in Kentucky, she attended 13 schools during her twelve years of education. It's because they continued to move. Paul G. Blazer High School and Franklin High School were two of her high schools.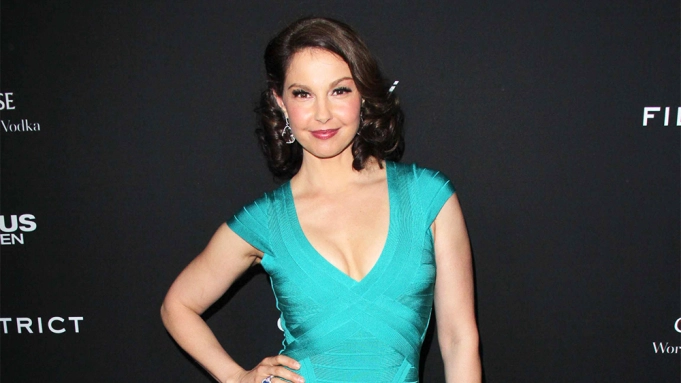 Image Source: Variety
Ashley Judd went to college at the University of Kentucky. She majored in French and spent a semester abroad. Due to insufficient paperwork, her 1990 bachelor's title with four majors and Phi Beta Kappa honors did not arrive until 2007. She earned a master's degree in Public Administration from Harvard University in 2010.
Journey to Stardom
Ashley Judd attended the University of Kentucky before moving to Hollywood to pursue acting at Playhouse West. In 1991, she appeared in television shows such as Star Trek: The Next Generation and Sisters.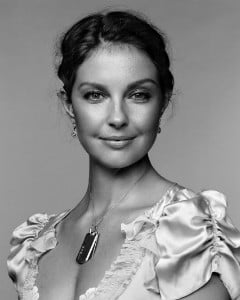 In 1992, she appeared in Kuffs alongside Christian Slater. Nevertheless, she made her acting debut in 1993 with the starring part in Ruby in Paradise. The Sundance Film Festival awarded the independent film the Grand Prize.
Ashley Judd's Role in 'Star Trek: The Next Generation'
Kuffs (1992) – Official Trailer
Career
Judd appeared in several notable films following the success of Ruby in Paradise. She appeared in:
Smoke

and

Heat

in 1995

A Time to Kill

,

Normal Life

, and

The Locust

in 1996.
Smoke | Official Trailer (HD) – Harvey Keitel, Forest Whitaker, Ashley Judd | MIRAMAX
Official Trailer – NORMAL LIFE (1996, Luke Perry, Ashley Judd)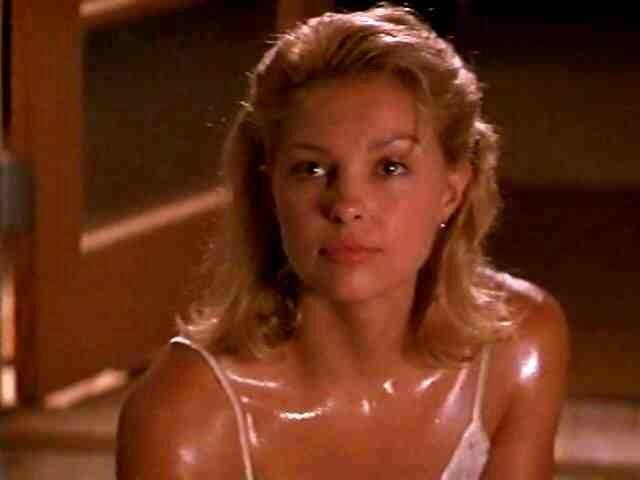 The same year, she appeared in a cable TV film on Marilyn Monroe. In Norma Jean and Marilyn, she played Norma Jean Baker.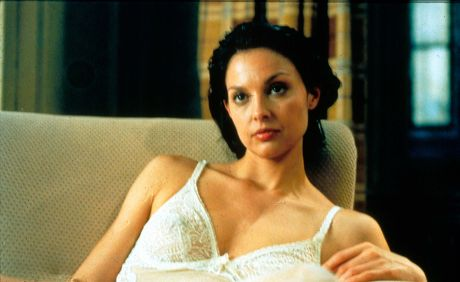 In 1997, she demonstrated her ability to play action protagonists in criminal thrillers such as Kiss the Girls. Later in her career, she would play the lead in films such as Double Jeopardy and Eye of the Beholder.
Double Jeopardy (1999) Official Trailer – Ashley Judd Movie
Eye Of The Beholder (1999) – Official Trailer
Ashley Judd performed in films featuring drama, romance, or mystery year after year. Some of these jobs have also received industry recognition. For example, she received a Golden Globe nomination for her role as Linda Porter in De-Lovely.
De-Lovely – Kevin Kline Movie (2004) 
Since then, she has appeared as a supporting actress in several films and television shows. Recent films include Olympus Has Fallen, Divergent, and the two Dolphin Tale flicks.
Personal History and Legacy
Ashley Judd married racer Dario Franchitti in 2001. In 2013, they divorced. She checked into the Shades of Hope Treatment Center in Buffalo Gap, Texas, in 2007 after experiencing periods of depression, insomnia, and codependency. Later in 2008, she backed Barack Obama's presidential candidacy.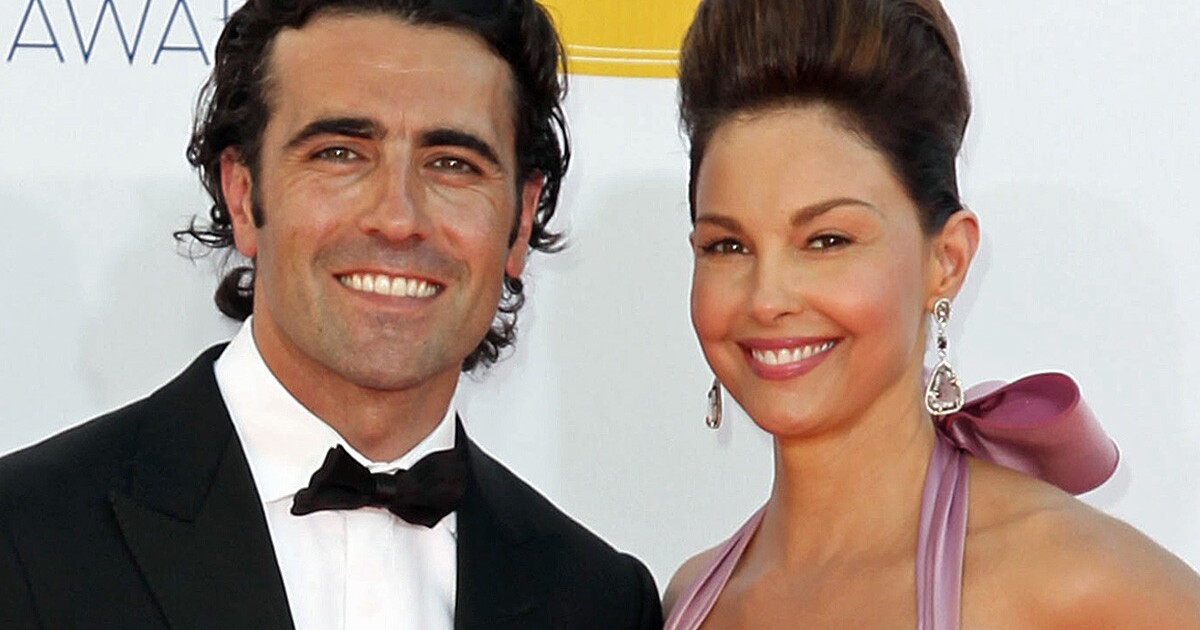 Humanitarian / Charitable Work
Ashley Judd is a feminist activist. She is an activist for the poor and illiterate. One area of emphasis has been AIDS. She is a YouthAIDS ambassador.
Judd not only speaks to diplomats and world leaders, but she has also used her voice talents in films for the organization. Other charities and organizations she supports are concerned with children's health, wildlife conservation, and women's rights.
FNN: Ashley Judd Performs Her "Nasty" Poem At Women's March DC 
Famous Films And TV Shows Starring Ashley Judd
Ashley Judd's Star Trek paved the door for an actress to achieve prominence. She gave it all, working from morning to night on her other films and TV series. Here are some of the most popular:
Sisters (1991)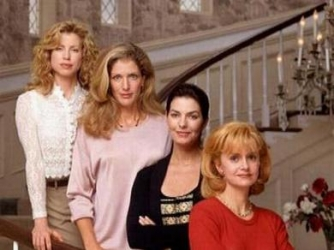 The teenage actress rose to prominence thanks to her role in the popular TV show. She played Reed Halsey, the main character's daughter (played by Swoosie Kurtz). Ashley could bank on a role in a big-screen movie after participating in a TV series that aired for six seasons.
Sisters (1991) Reed Falls For Victor
Ruby In Paradise (1993)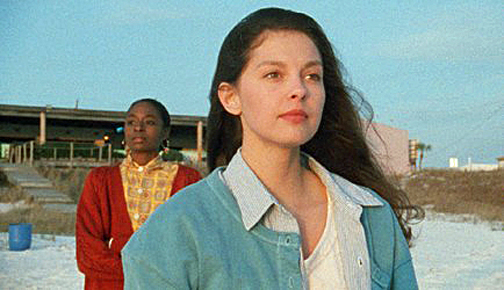 Judd's big break was most likely the film "Ruby in Paradise." It premiered in 1993 and catapulted Ashley, then 25, to international fame. Her heroine, Ruby Lee Gissing, received positive critical praise, and the film won the Sundance Film Festival's Grand Prize.
Watch the Trailer: Ruby in Paradise MOVIE TRAILER – YouTube
Smoke (1995)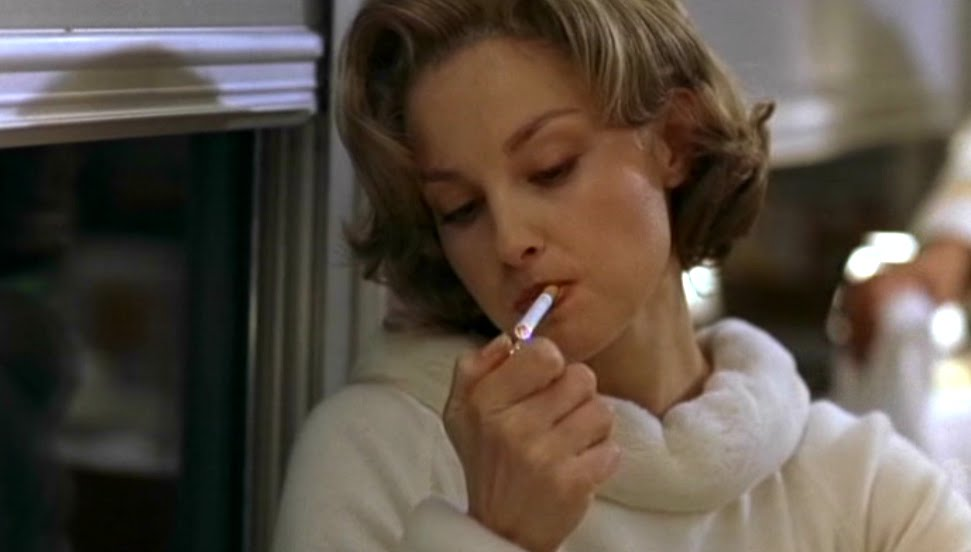 The film by Wayne Wang and Paul Auster was not a huge success, but it did have a modest cult following. The film's intriguing structure is divided into five segments, each telling the story of a different hero and his extraordinary life—the sweet smoke of dreams links all of the heroes' fortunes. Judd played Felicity.
Watch the Trailer: Smoke | Official Trailer (HD) – Harvey Keitel, Forest Whitaker, Ashley Judd | MIRAMAX
Heat (1995)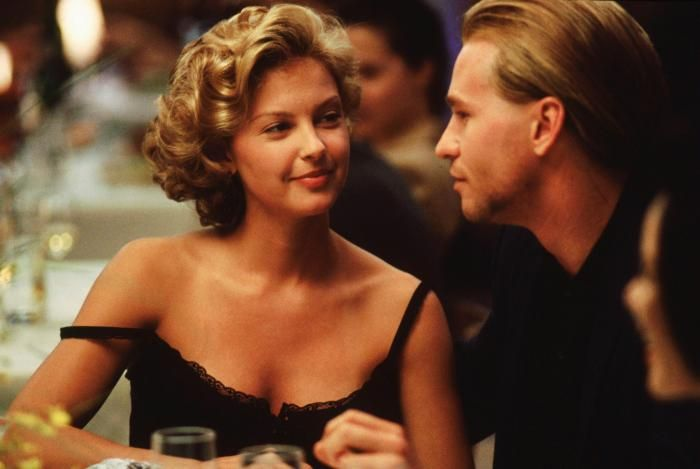 This film went on to become one of Ashley Judd's most successful. It allowed her to work alongside Al Pacino and the great Robert De Niro.
Watch the Trailer: Heat Trailer HD (1995)
A Time To Kill (1996)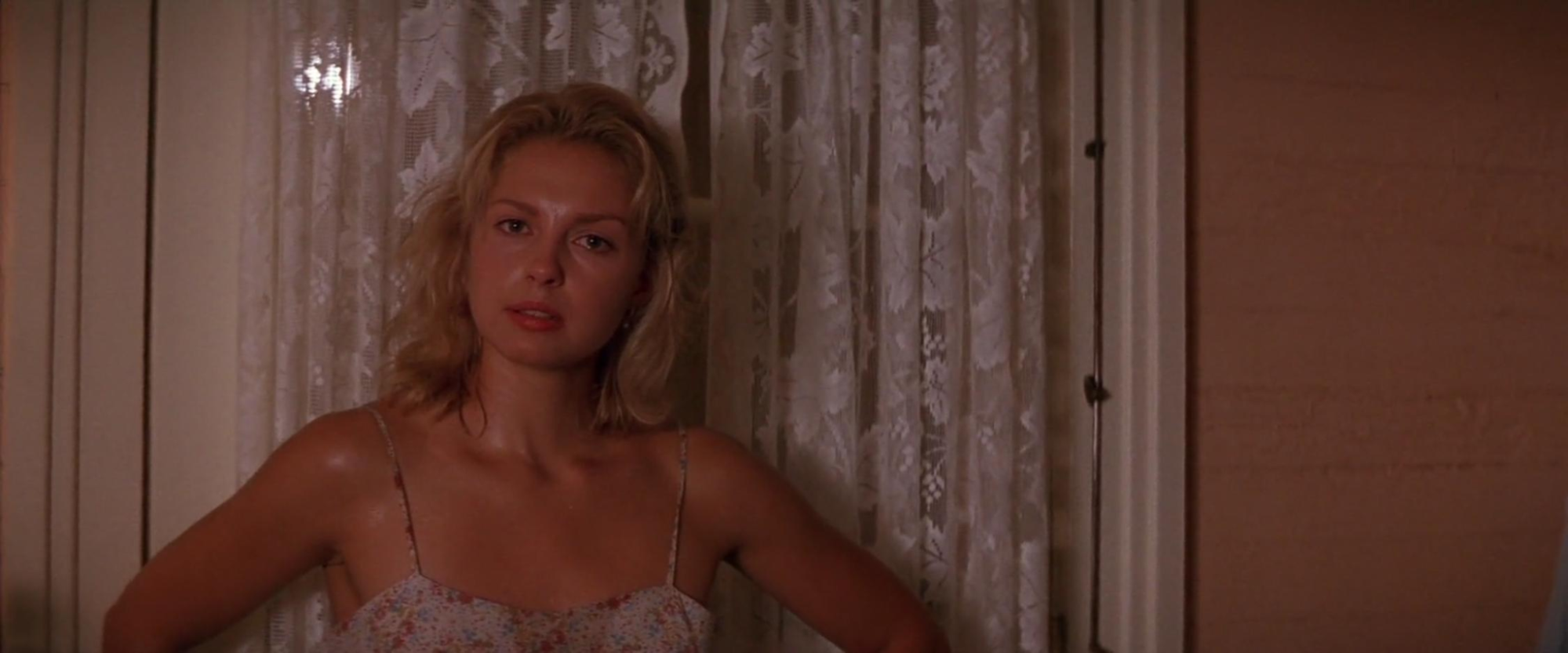 This Joel Schumacher film was expected to succeed because it included a star-studded cast. Ashley Judd encountered stars including Matthew McConaughey, Sandra Bullock, and Samuel L. Jackson on the film's set.
Watch the Trailer: A Time to Kill – Trailer
The Locusts (1997)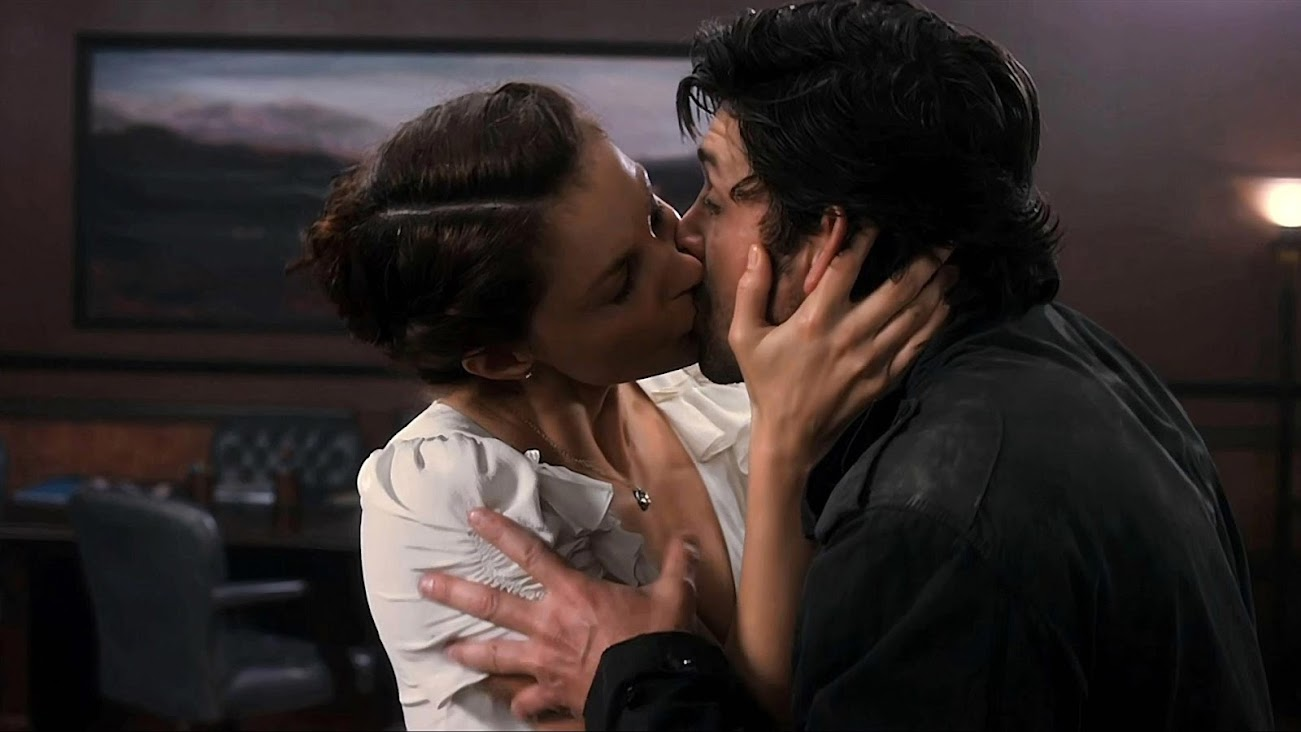 John Patrick Kelley's film has an intriguing plot and an excellent cast. Nonetheless, it was not commercially successful.
Watch the Trailer: The Locusts (1997) Teaser
Norma Jean And Marilyn (1996)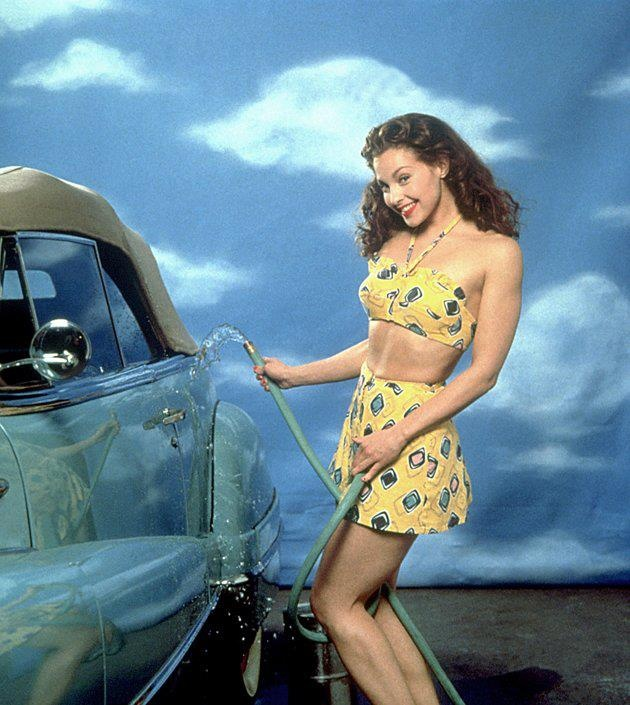 Ashley Judd became more prosperous and recognized as Marilyn Monroe's alter persona, and she got to work with Mira Sorvino.
Watch the Trailer: Norma Jean And Marilyn Trailer 1996
Kiss The Girls(1997)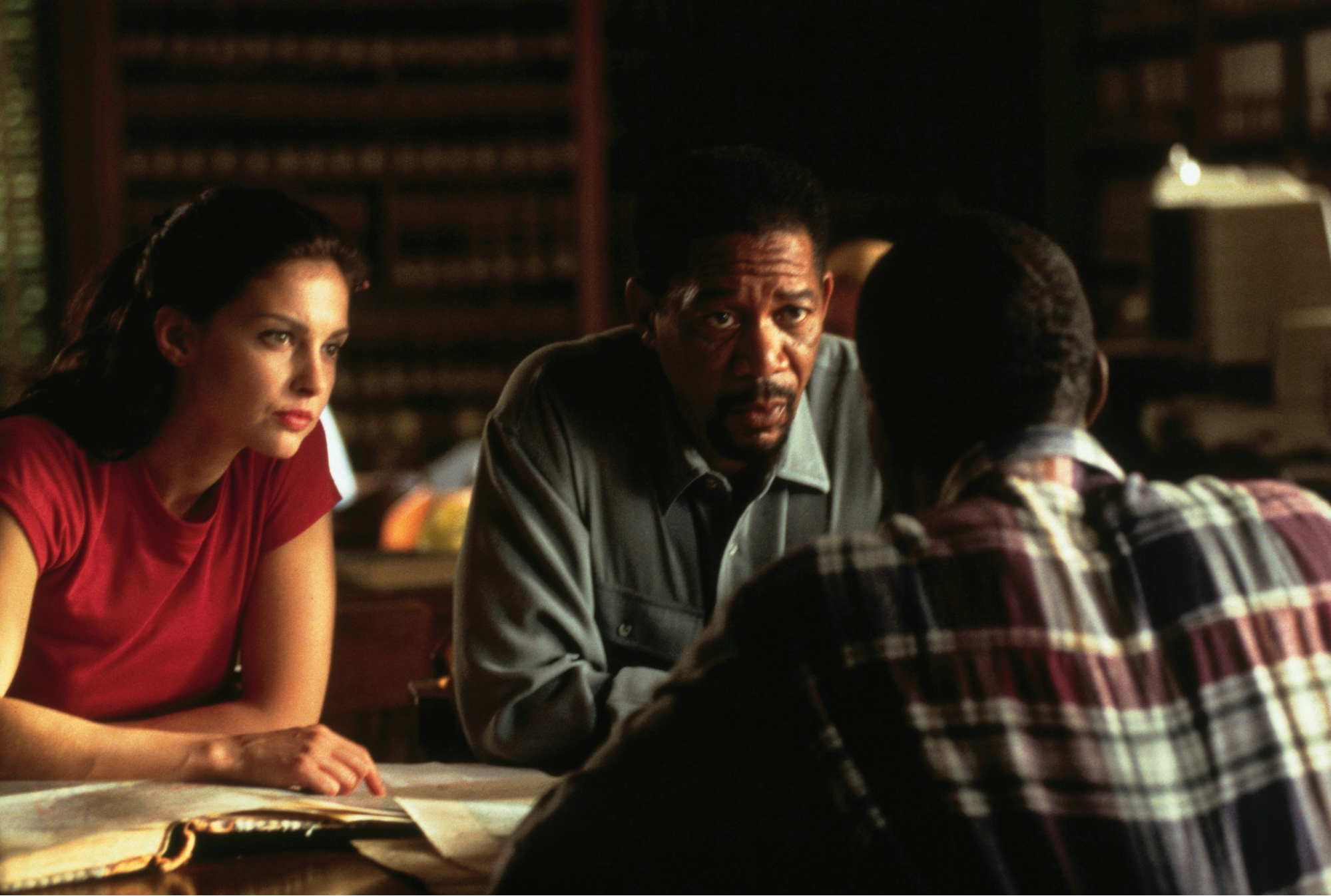 This is one of Ashley's most successful films. It grossed more than $60 million and was a box-office success.
Watch the Trailer: Kiss the Girls – Trailer
Interesting Facts You Should Know About Ashley Judd
Judd's a true blue Kentucky girl at heart
Although born in Los Angeles, Ashley Judd is passionately linked to the state where she grew up. It means to her: "New York has tough goals. They're from Georgia, sweet girls. But we Kentucky girls are born with fire and ice in our veins. We can ride horses, toss left hooks, and drink with the boys while making sweet tea, darlin'. And if we have a viewpoint, you can bet you'll hear it."
Ashley Judd grew up in poverty.
Ashley's mother Naomi and sister Wynonna were enormous successes in the 1980s as the country music duo The Judds, with 14 chart-topping hits. On the other hand, Naomi Judd was a jobless single mother when Ashley was born in 1968. "When we were kids, we were so poor that our inheritance was all we had," Ashley recalled. "'Kids, add extra water to the soup,' Mama would advise. 'Better days are on the way.'"
Judd's in fantastic shape.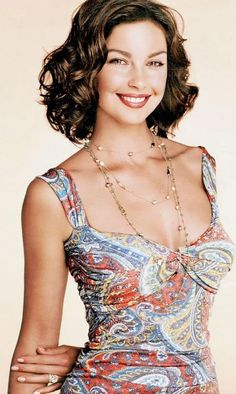 Judd practiced kickboxing for her part in 1997's "Kiss the Girls" and continued to do so after the film's release. In addition, she has recently picked up Zumba (a fitness program that mixes predominantly Latin dance techniques with calisthenics) and AcroYoga as she approaches 50. 
Judd was hesitant to do naked scenes until she met Mira Sorvino.
Judd and Mira Sorvino portrayed two aspects of Marilyn Monroe in HBO's "Norma Jean & Marilyn" in 1996. According to Judd, "I told my co-star, Mira Sorvino, how frightened I was since I didn't know how my mother would respond. 'Can I be frank with you?' she asked. I've seen your mother in interviews, and she appears to be fairly messed up. I don't think there will be much you could do to surprise a woman like her.'
Ashley Judd made a choice not to have children.
Judd, who was wedded to three-time Indianapolis 500 champion Dario Franchitti from 2001 until 2013, decided not to have children when she was around 18 years old. "It's unethical to breed with the number of children dying of starvation in impoverished nations," she says.
Ashley Judd wasn't the number one choice for "Double Jeopardy."
Two thrillers featuring Morgan Freeman and Ashley Judd, "Kiss the Girls" in 1997 and "High Crimes" in 2002, performed well at the box office. Despite this, Judd was the fourth choice for 1999's "Double Jeopardy." Brooke Shields and Meg Ryan declined the lead part, which Jodie Foster eventually filled. However, Jodie became pregnant, so Ashley was called in.
Judd and Wynonna Have a Difficult Relationship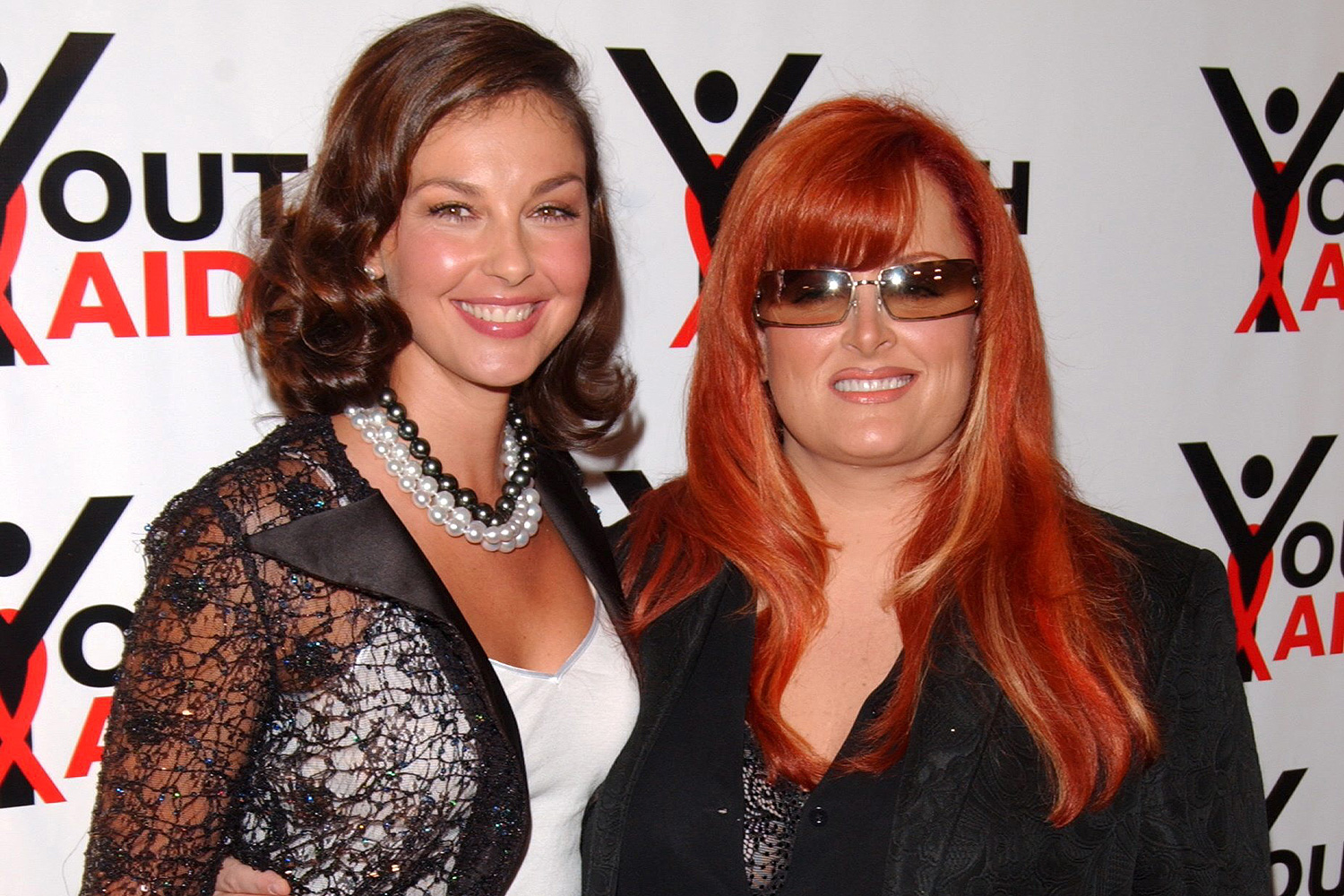 Wynonna did not invite Ashley to her wedding in 2012. Wynonna was later accused of installing a tracking device in Ashley's automobile to spy on her. When Ashley faced condemnation for her emotional speech at the 2017 Women's March, Wynonna said, "I love my sister, I am for my sister, and I will always be there." Watch the two of them onstage as Wynonna performs "Come to Some Rainy Day," She tells the audience, "I don't care how rich and popular she gets; she'll always be my little sister."
Come Some Rainy Day (Live w/ Ashley Judd) – Wynonna Judd
Judd is a horse's Godmother.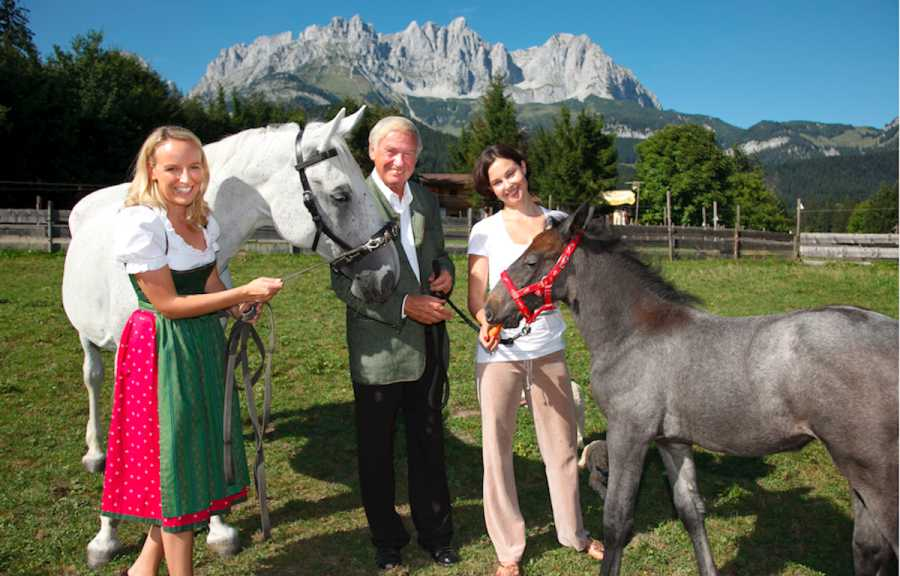 Judd fell madly in love with a baby Lipizzaner—a species associated with classical dressage—while vacationing near the Austrian Alps in 2011 and suddenly agreed to be the little stallion's godparent.
Judd is crazy about her pets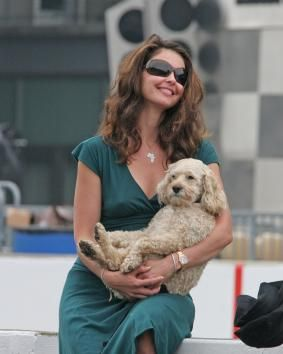 For many years, Judd, who has been in treatment for depression related to childhood sexual assault, seemed inseparable from Shrug, a dog certified as a "psychological support" animal. The diva is also alleged to have taken many animals to film sites. She refers to her pets as "the loves of my life."
Honors and Awards
Favorite Actress,

Double Jeopardy

, Blockbuster Entertainment Award, 2000

De-Lovely

received a Golden Globe nomination in 2004.

Union College awarded her an honorary Doctor of Humane Letters in 2009.
Ashley Judd Movies
| | |
| --- | --- |
| Movies | Genres |
| | Action, Fiction, Romance |
| | Romance, Comedy, Drama |
| | Action, Adventure, Mystery |
| | Action, Thriller |
| | Comedy, Mystery, Crime |
| | Drama, Crime |
| | Romance, Drama |
| | Drama, Mystery |
| | Romance, Comedy, Drama |
| | Romance, Thriller. Drama |
| | Thriller, Crime, Drama |
| | Action, Comedy |
Videos on Ashley Judd
Ashley Judd Speaks About Mother's Passing
Inside The Tragic Life Of Ashley Judd
Ashley Judd Quotes
"I have a responsibility to nurture and shepherd my talent and when I'm living the parts of my life not related to that I feel I have the right to be left alone."

"I can't think of anything I want and need that I don't already have but at the same time, I'm not satisfied."

"The amount of gender violence that I experience is absolutely extraordinary. And a significant part of my day today will be spent filing police reports at home about gender violence that's directed at me in social media."

"You have so much power to bring awareness, prevention and change."

"Tough girls come from New York. Sweet girls, they are from Georgia. But us Kentucky girls, we have fire and ice in our blood. We can ride horses, be a debutante, throw left hooks, and drink with the boys, all the while making sweet tea, darlin. And if we have an opinion, you know you're gonna hear it."

"It is better to begin in the evening than not at all."
Gallery