Are you interested in acting and finding ways to become an actor? Then, there is more than one path to becoming a successful and promising actor. Being an actor allows you to experiment with new characters and roles, unlike your true self. Acting is all about living as the character you portray on the scene while you are in front of the camera. Your dedication and understanding of the role make it easier to excel in the auditions and top the list while kick-starting the career and sustaining in the industry from thereon.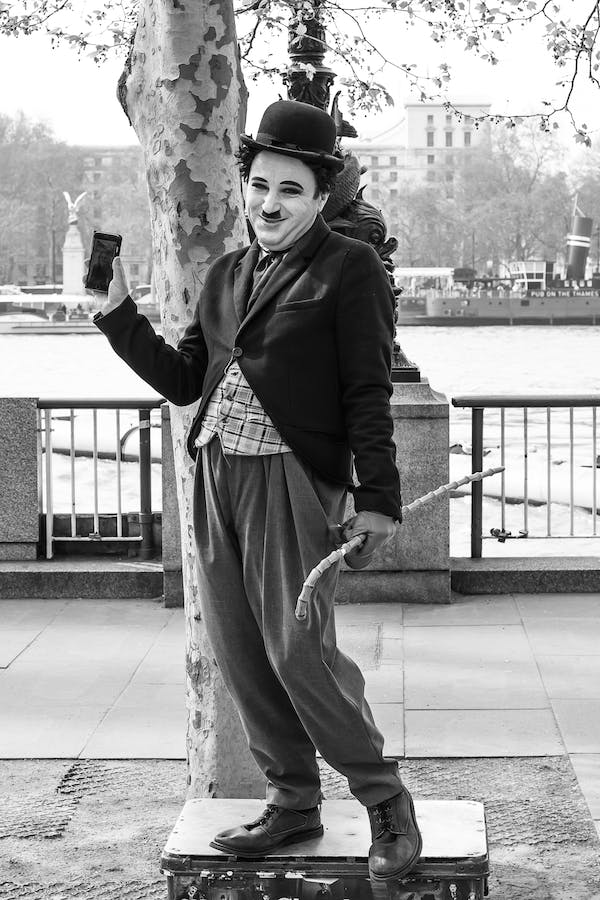 Though it could seem scary, remember that all well-known actors had challenges when they started acting. Every start is a terrible first-time everyone has had to experience. The secret to becoming a successful actor is to audition, be spontaneous, dwell in the role, brand yourself, and practice as much as possible. Then, with consistent efforts and commitment, you see yourself on the big screen one day. 
how to start your acting career step by step from nothing
What does an actor do?
An actor's primary responsibility is to bring the character to life for the viewer. The actor aids the filmmaker and author in telling their narrative and gives vitality to the roles and characters on paper. They act out their memorized words with emotion on stage or in films.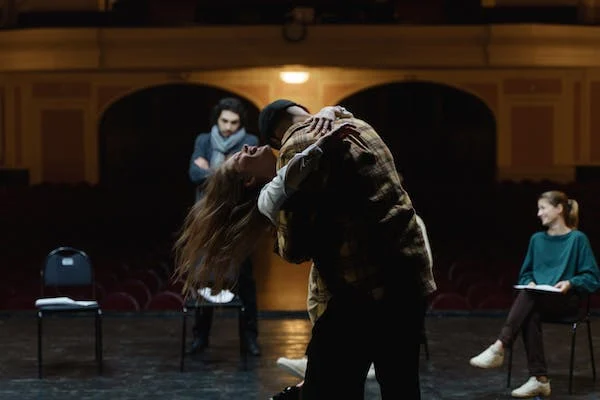 The actor must adhere to the director's instructions while on site and ensure they hit all their marks. In addition, they must act in the film in the same manner for each take to make editing simple and be able to follow instructions.
How easy is it to become an actor?
Nothing ever comes easy. It would be best if you were ready for the realities of the industry. Success as an actor is not guaranteed, but yes, talent plays a part in success. However, it is also to be noted that good fortune and the appropriate connections play a vital part. Ensuring you are in show business for the right reasons is essential. To succeed as an actor, you must have patience and consistency. Success is only a matter of time, and an actor should always carry perseverance, and commitment, improving with each role and work ethic. The years of hard work and commitment are the real investment one makes as an actor to become successful. To hear a yes, one should be prepared to hear the nos. Always remember that rejections are always a part of success.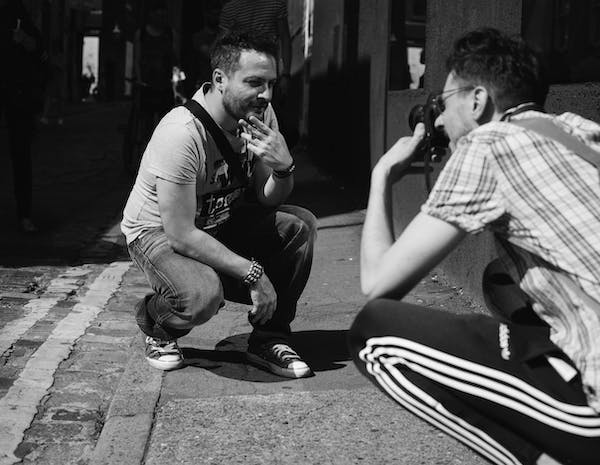 Different types of actors
Though one cannot become a star overnight, there are various types of actors and job roles one can explore:
Screen actors

: Films, television, commercials, web series

Stage actors

: On-Broadway and off-Broadway, musical theater

Voice actors:

Animation, ads, podcasts, video games, audiobooks
Acting Techniques & Methods / Acting 101 
Films, television, theater, or web series serve as actors' media. The type of acting technique you do will depend on the medium. For example, commercial voiceover work will require different training than preparing for a musical theater audition. Likewise, acting for the camera differs significantly from acting in front of a live audience. However, many actors switch between the stage and the cinema over their careers. So when you start your acting career, think about your most exciting medium. Nowadays, there are many opportunities to explore web series, social media videos, and OTT platforms.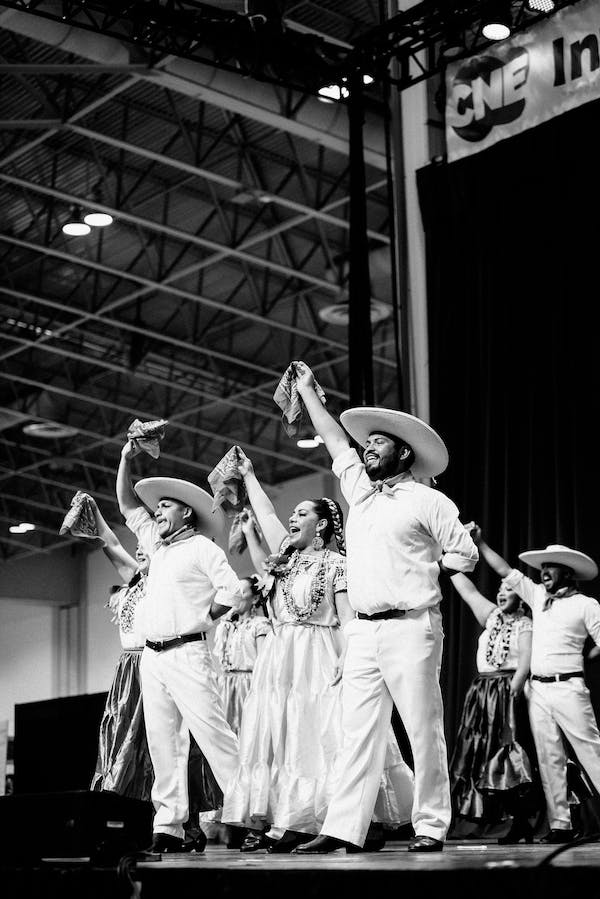 How to be a good actor?
The fact that actors perform naturally is one of the main reasons they are passed over during auditions. Instead of hiding their feelings, they frequently go overboard or display them. We don't attempt to display our feelings to others in real life. Instead, we often try to conceal them unless there is a worthy cause to let the other person see our feelings. It's about something other than how much training you have that makes you a great actor. Many actors, even those with theater training, tend to overreact and appear unnatural when filmed. Sometimes the best performers are the ones who have never received any professional training at all. Looking for acting tips and advice from famous actors can help you to a great extent. Enact and practice your favorite roles to master acting skills.
Steps to become an actor
An actor must also undergo various processes before getting tuned into a fine actor. A few steps to becoming an actor are :
Train to become an Actor
Although actors are not required to have a formal education, training plays a vital role. If you're a student, consider enrolling in a summer program or earning a BA or MFA in the theater. However, local acting lessons are always available and are usually the best option for most people.
The Most IMPORTANT Acting Lesson For Beginners 2022 | Acting Advice
Be Prepared
It would help if you were in your shoes with a headshot, acting résumé, and demo reel. You must frequently submit these materials before casting directors may consider you for roles. It is always wise to have these ready if you get a call from one of the casting crews. 
HOW TO MAKE A REEL FROM SCRATCH | Acting Reel Demo | Actor Showreel 
Build a Strong Resume
Create an impressive online portfolio and build a strong resume. A resume is more than just a piece of paper; it represents who you are, including your skills, knowledge, experiences, and previous jobs. It's okay, even if you're starting and attempting to get into acting without prior experience.
How to Make an Acting Resume w/ NO EXPERIENCE!
Gain experience
Experience helps one to improve their resume and reel. The more auditions and roles you play, the more skill you gain and experience. It always shapes you as an actor.
How to Get Acting Experience Without an Agent | Acting Advice for Beginners 
Practice
Turn your home into an acting or theater school and begin practicing as much as possible and wherever possible. Attend community theater performances, acting classes, and drama groups. Facebook, YouTube, and other social media are great platforms to showcase your talents. Aspiring actors can use social media accounts where the reach is more and can find instant feedback, which may help in improvement.
Practice Acting at Home with Free Movie Scripts Online
Acting in commercials
Your acting career can begin with commercial acting roles. A diverse range of experiences will expose you to many situations and help develop your acting skills and techniques. In addition, you may practice utilizing a camera and lighting on these platforms. Also, this creates a habit of practicing before auditions.
Commercial Audition Tips with Carolyne Barry
Watch films and read books related to acting
Practice all you've learned, then start performing in the privacy of your home. In addition,  watch and analyze your favorite movies to learn fundamental techniques such as character development, dialogue delivery, expression, body language, and voice modulation.
Volunteer
Spend time volunteering at colleges and schools to participate in acting shows and thus strengthen your resume. An excellent way to get exposure is to take part in local theater. Theater performances help to enhance acting skills as most local theaters are looking for aspiring actors.
Research
Gather information on renowned casting directors, producers, the movie business, management companies, and acting studios. You can develop your plan with the help of an understanding of the work culture in the film industry. Read and learn about the agencies that work the best for you.
Networking
Socialize, connect, and engage with performers, casting directors, and producers on social media. Develop relationships with people in the film industry and communicate with them frequently, not just when you need something but also to wish them their accomplishments and new releases. The social circle you create will help to develop your skills and learn how to become an actor. 
Find an agent
Your experience will make an impression on an agent and help you to be represented. In addition, with an agency on your side, you'll have access to larger projects and more influential positions.
Who is the Best Agent? | Agent Recommendations for Actors
What are the requirements to become an actor?
There are no educational requirements for acting. However, formal training can be beneficial. These skills speak for an actor's film career and the preparedness to understand and take up various roles. However, practically every actor in the industry today has undergone some form of training. Also, many different types of actor training exist, including on-set coaches, BFA and MFA schools, acting and improv classes, and even online courses.
Do You Need A College Degree To Become An Actor? | Acting Career Advice 
Skills required to become an Actor
Though courses and degrees are available to become an actor, an actor must possess a definite skill set to become an actor. 
Ability to memorize

Patience in dealing with rejections

Physical stamina to handle long working hours

Creativity

Communication and ability to socialize
How do actors vary?
Actors vary according to experience and the years they spend as an actor.
Amateur Actor
Amateur actors receive acting lessons at the start of their careers. Even if you're the best actor in the world, you will only be considered if paid. Being an amateur has nothing to do with your talent or aptitude; it simply implies that you are a beginner. An amateur actor's day includes:
Acting classes.

Hanging out with pals for rehearsals.

Auditioning for free small shows.

Performing in them.
Working Actor
A professional actor earns a career via performing and typically works a side job to help pay some of their bills. This person aspires to land a breakthrough part and adores the acting craft. Their long-term objective is never again to be required to attend auditions and instead to receive offers of work based solely on their name.
Famous Actor
Famous actors are successful people whose name is known by hundreds of thousands of people. They are so well-known in the field that they may be called for a role without marketing materials. Meetings with their publicist, speaking engagements, award ceremonies, and working on set and rehearsals like a professional actor are all part of a famous actor's schedule.
UNCHARTED – A Day in the Life with Tom Holland 
Types of Acting Training
Acting schools and classes
Acting lessons are the ideal alternative for most aspiring actors because of their wide variety of subject matter, time commitment, and cost. Check out the classes and courses available in your location and a few possibilities that may look interesting. Choose the instructor and method that most appeals to you. Take a course for a minimum of six months. 
Acting coaches
Coaches play a significant role in acting yet cannot replace other forms of training. In addition, the acting coaches are better at fine-tuning as they teach the fundamentals of good movement and voice use.
Summer training
There is no better place for young actors to improve their skills with other talented young people than summer training. So many American actors, such as Matthew Fox, Rose Byrne, and Lea Michele, have gained strong fundamentals through training and programs.
Higher education
A degree only sometimes helps in the acting industry. For example, a degree from a drama school or a film institute may sharpen your skills but is not a passport as an actor. Degrees help to become a stage actor but not a Hollywood star.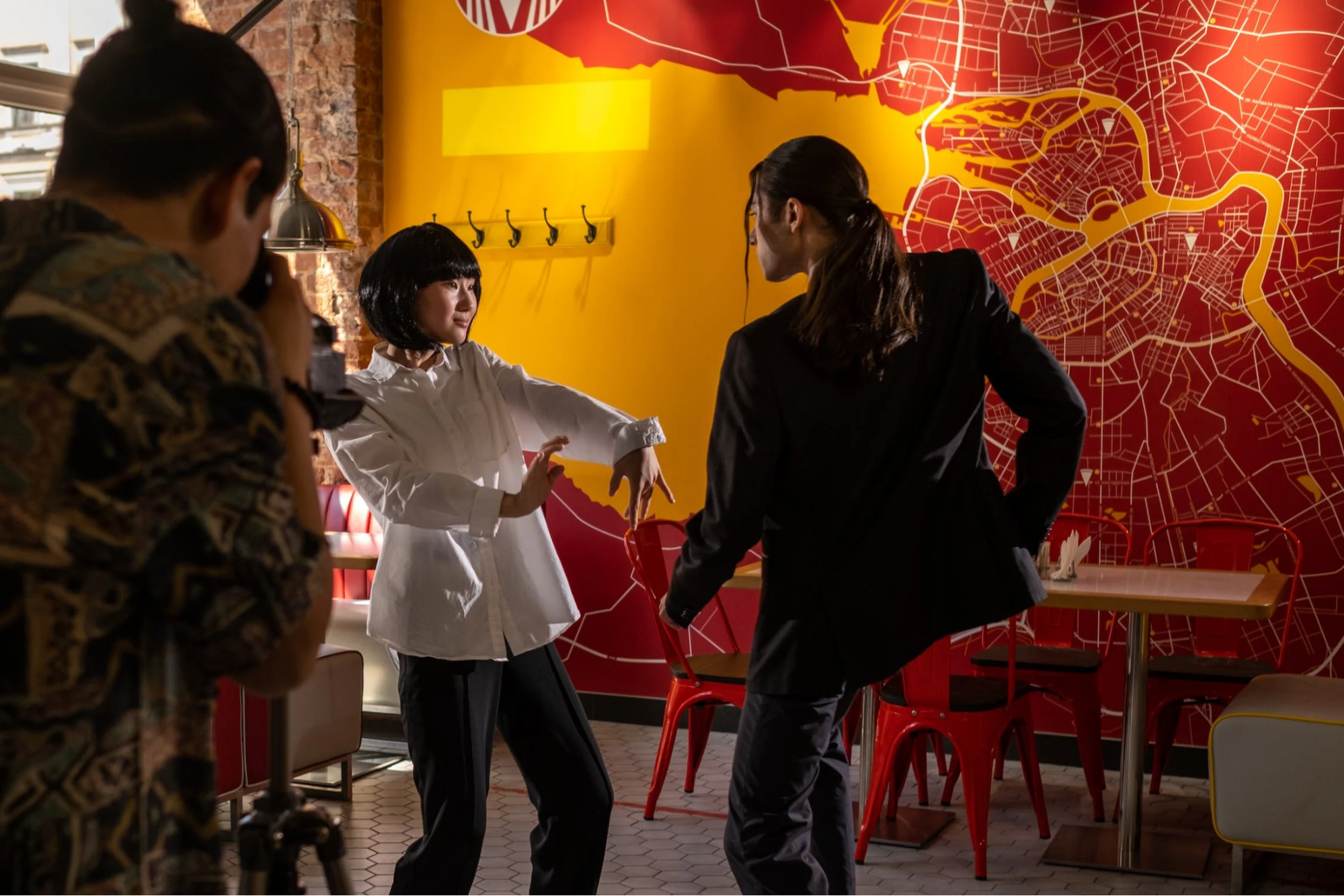 Tips for becoming a successful Actor
Follow a healthy lifestyle and exercise to improve memory power for memorizing the lines.

Rehearse your voice

regularly for a clear and audible voice at the auditions.

Practice and work on different dialects, voices, and accents.

Understanding the personality and emotions of the character.

Learn an extra skill like dancing, singing, or anything related to an acting career.

Enroll in a course or degree at any drama school or university. 

Join summer camps and acting workshops in your area.

Participate in the plays in community theater as a practice of roles.

Hire an acting coach who will help with the techniques and skills.

Signup with social media platforms and websites to showcase your acting reels for feedback and networking.

Research the industry and be informed.

Attend as many auditions as possible and practice different monologues.

Be always prepared for a call or an audition

Move to bigger cities for

more enormous

opportunities.

Grab the opportunities to act in commercials and as an "extra" in bigger productions.

Hire an agent.
David Harbour, Edie Falco & Jeff Daniels Teach You How to Make it in Hollywood | Vanity Fair 
Where to reside to become a full-time actor?
Many aspiring actors wonder if they should relocate to New York or Los Angeles for an acting career. Of course, the two biggest markets for working actors today are New York City and Los Angeles, but which is best for your career depends on the jobs you choose to pursue.
Los Angeles
If you want to act in TV shows and mainstream films, Los Angeles is the place to land.
New York City
New York is the best bet for one who wants to be in theaters and loves Broadway.
How much do actors earn?
The average annual salary for actors is $55,046; the highest salary is $100,000, and the lowest is $28,749. Comparatively, theater players earn $50,356 annually, while models earn an average of $41,475 annually.
Best-paying cities for an Actor
| | |
| --- | --- |
| Cities | Avg Salary |
| Los Angeles | $67,483 |
| NewYork | $70,483 |
| Denver | $61,088 |
| San Francisco | $75, 135 |
| New Haven | $65, 037 |
Best-paying states for an Actor
| | |
| --- | --- |
| States | Avg Salary |
| Arizona | $59,427 |
| California | $67,141 |
| Wisconsin | $59,207 |
| New Hampshire | $61,010 |
| Tennessee | $54,608 |
Videos
How to Become an ACTOR in 2023 (w/ NO experience) | Start your acting career
How to Become an Actor with No Experience | Start YOUR Acting Career
Matt Damon Talks About What it Takes to Succeed as an Actor