Sports journalists write and report about sports events and teams in a diverse environment. As a sports journalist, you perform various job duties such as drafting game statistics, interviewing coaches and players, and offering game commentary. Also, you work in multiple media such as radio, television, internet, and print.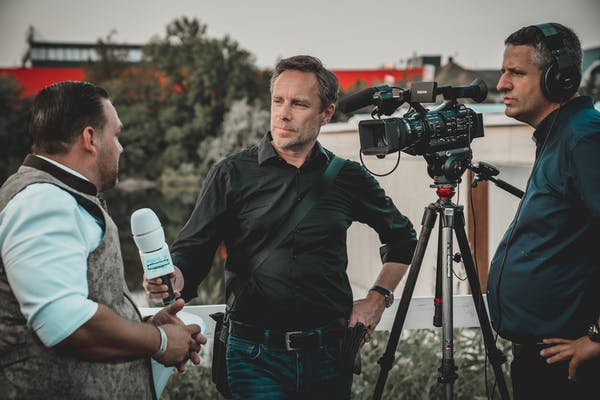 Increasingly, media outlets are covering sporting events and employing sports journalists. This step does not only provide better coverage and analysis for sports fans than ever before, but it also means that there are more job chances in the sports media industry than ever before.
Who is a Sports Journalist?
Newspapers, radio and television shows, magazines, and websites all use sports journalists to produce content about sporting events and teams. Journalism is a reasonably competitive field in general. Before progressing through the ranks, aspiring sports journalists may have to start in low-paying entry-level employment in tiny areas. They may, however, be able to establish a reputation and a long-term profession, go to various athletic events and even interview athletes after they have done so.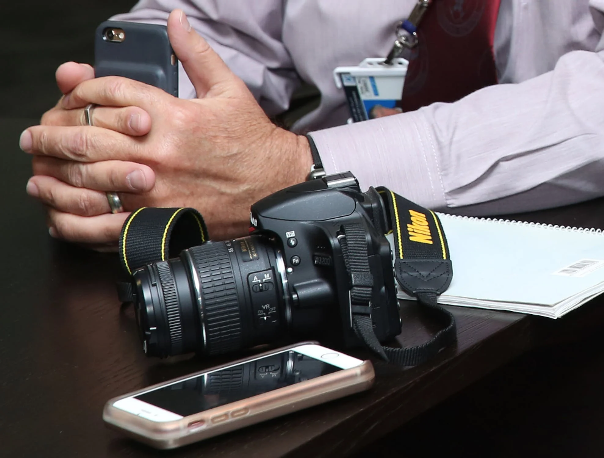 All journalists, especially those who cover sports, are expected to have a basic knowledge of grammatical norms. Almost every sports journalist is expected to follow the guidelines laid down in the manual. To state it in another way, they must write in AP (Associated Press) style or another style if required. 
Skills Required to Become a Sports Journalist
Knowledge of the Sports Business Industry is crucial

Excellent research abilities

Creativity

Excellent written and verbal communication abilities

A strong desire to participate in sports

The capacity to build relationships with sports fans
How to Become a Sports Journalist?
Obtain a Degree
For aspiring sports journalists, a bachelor's degree in journalism, English, communications, or a closely related field is required. A degree program in journalism gives a foundation in writing, reading, critical thinking, and other abilities. Interviewing, reporting standards, online journalism, and journalism ethics are common subjects in journalism programs. Additionally, these programs may cover specific reporting themes, such as sports and entertainment journalism. Also, particular colleges and universities offer bachelor's degrees in sports journalism.
While in college, take advantage of internship opportunities to gain real-world experience working alongside experienced journalists at local publications and news stations. You can also bring opportunities from internships by contacting local sports organizations, newspapers, or other media outlets.
Writing for campus newspapers is another excellent approach to obtaining journalism experience. This can assist students in improving their interviewing and reporting abilities while also acclimating them to working under pressure. In addition, aspiring sports journalists might consider working on the sports beat to obtain experience in their industry.
Build a Portfolio and Gain Experience
A good journalism portfolio, or a collection of journalism samples that indicate skills and expertise in journalism, is essential for sports journalists. A journalist's portfolio may consist of pieces published in campus newspapers during internships. Following that, graduates present the portfolio to potential employers.
In most cases, sports journalists begin their careers as entry-level writers for local journals in small towns or cities. Then, they may advance to larger, more well-known news agencies in major cities such as New York, Los Angeles, Chicago, and Washington, DC. Additionally, they gain experience, develop their reporting talents, and establish a name for themselves in the field. As the journalist's career advances, their portfolio should evolve as well.
How to become a Sports Journalist?
Keep Getting Education
While a bachelor's degree is sufficient for this position, sports journalists who want to separate from the crowd and obtain advanced reporting abilities should pursue a graduate degree. In addition, it could be beneficial for sports journalists who are having problems starting their careers or who have bachelor's degrees in subjects other than media. A master's degree in journalism usually includes coursework in new digital technologies, multimedia journalism, specialty fields, and completing a dissertation or thesis project.
A bachelor's degree in journalism or a field closely linked to journalism, a solid portfolio, and experience in the area are typically required to become a sports writer. However, to develop in their careers, some sportswriters pursue post-graduate degrees.
Kinds of Sports Journalist
Here are several examples of professions in sports journalism, each with its unique job description:
You can work as a sports reporter or writer in print media (newspapers, magazines, etc.).

You can work as a sports reporter and writer in online media (websites, blogs, e-magazines, e-newspapers, etc.).

Editor-in-Chief of a Sports Magazine (online or print).

Sportscaster, host, and announcer (TV or radio).

For sports broadcasts, working as a writer/reporter (TV or radio).

Specialist in sports information centers.

An amateur, university, or professional sports team's media representative

A sports association's communications officer.

Announcer (play-by-play).
General Duties of a Sports Journalist
While a Sports Journalist's Job Description varies depending on your employer, individual positions, and the type of media you work in, most sports journalism professions have some distinct responsibilities.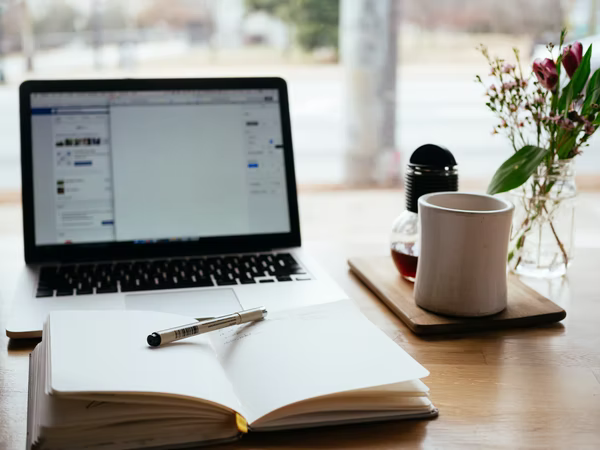 Production
Sports journalists conduct thorough research, and interviews, and attend events such as games, tournaments, and press conferences that they are covering.
Editorial Meetings
Sports reporters and writers meet with their sports editors to review assignments, deadlines, and publication plans. Editors provide high-quality information and collaborate with designers to ensure that the material is appropriately presented in the final print or online publication.
Publication/Presentation
Broadcasters read scripts or deliver on-the-spot commentary, news, or play-by-play, while directors ensure that the broadcasts go off without a hitch. Editors ensure that the information is of high quality and collaborate with designers to ensure that the material is presented properly in the final print or online publication.
Preparing for Presentations
Sportswriters/reporters write pieces for magazines or broadcast scripts. Editors or producers ensure that all staff members meet deadlines, respond to questions, and cover all information; they may also compose articles and scripts.
A sports journalist's other vital responsibilities include networking with sports figures, athletes, and relevant stakeholders. Also, he brainstorms fresh ideas for future issues or presentations.
It is important to remember that sportswriters frequently work on multiple projects simultaneously. This necessitates work schedule flexibility. A sports journalist, for example, might be required to interview an athlete or attend an event early in the morning or late at night. 
A sports journalist may work alone in some instances. Someone who is entirely responsible for a sports team's media representation, for example, may need to create their editorial lineup, duties, and work schedule and come up with all of the content ideas.
Job Requirements of a Sports Journalist
You must first complete some educational and experiential criteria before seeing how a sports journalism job description translates into real life. According to the Bureau of Labor Statistics, most sports journalism employers prefer employees with a Bachelor's degree. Some students declare a specialization in journalism, then concentrate on sports journalism, which almost always includes one practical internship.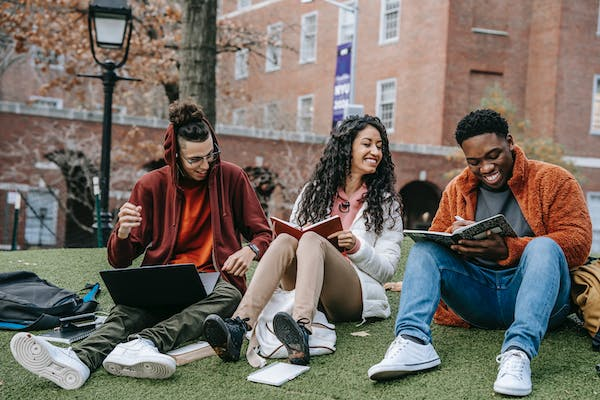 Take advantage of the on-the-job training that an internship provides by gaining as much experience as possible. For example, start a sports blog, contact an expert sports writer for assistance or work shadowing opportunity, or contribute to the sports department of your school newspaper.
A guide to studying Sports Journalism at university
Benefits of Being a Sports Journalist
Due to the ever-changing nature of the profession, a sports journalist never knows what to expect from one day to the next. It is challenging and demanding, making it excellent for performing best under duress. You frequently get the opportunity to meet new people from different walks of life who you would not otherwise have had the chance to meet. In addition, you get to work in an industry that you love and write pieces with your name on them.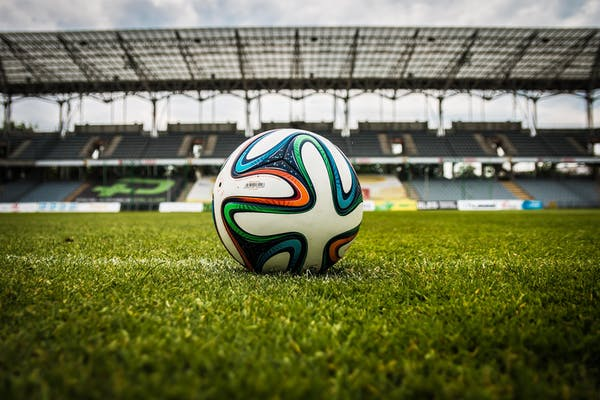 Drawbacks of Being a Sports Journalist
You'll be paid very little at the outset of your career ($17,000-$20,000). You will be required to work long and irregular hours, including holidays such as Christmas and Easter.
Sports Journalists in Print 
In addition to total box scores, player information, and team standings, sportswriters working in the print medium provide lengthy previews of forthcoming events and post-game analysis. Local and national sports are covered by major national newspapers, which provide Internet links to their content. Also, ESPN and other major sports networks have a substantial, sophisticated online presence. You could blog, produce narrative sports features, and write sports columns as a journalist or reporter.
Sports Journalists in Broadcast
Broadcast sports journalists give real-time news and commentary on sporting events in television and radio broadcasts. Before, during, and after a game, sideline reporters interview players; production teams direct, edit, and produce sports telecasts. In addition, television, like print, offers specialist sports networks like ESPN that report on sporting events, news, and entertainment programming.
Sports photographers take photographs of sporting events to capture the game experience in a single image. Newspapers, television, the internet, and magazines such as Sports Illustrated publish sports photographers' work.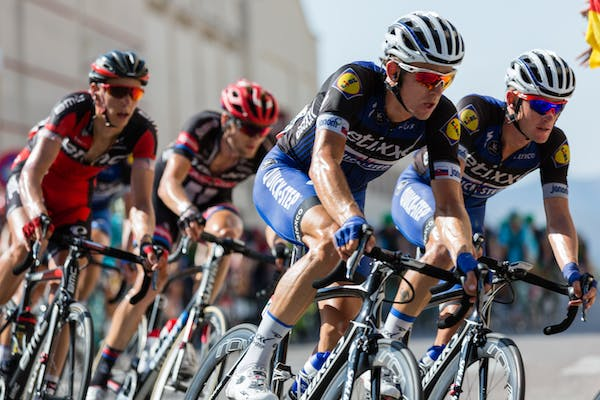 Sports Journalism in the Digital Age
Print newspaper circulation and advertising numbers have been rapidly declining since the turn of the millennium. As a result, the industry has seen substantial cost-cutting and layoffs. Compared to the number of journalists in 1980, there are now 29% fewer in the workforce. Technological advancements have had a considerable impact on sports journalism since well-known publications such as Sports Illustrated and ESPN have decreased content, raised fees, and reduced the number of publications available, resulting in more people canceling their subscriptions. The rise of online and digital sports journalism can be linked to the decline in print sports journalism. Newspaper sports journalism has a complement and a competitor in digital sports journalism. ESPN launched its first website in 1995, ushering in a new era of digital sports journalism.
At first, digital sports journalism covered a broad range of topics, but as the internet became more widely used, bloggers and team-specific websites began to dominate the industry. The bulk of these smaller websites did not charge a subscription fee because they were primarily supported by advertising. The shift away from print and digital was fueled by decreased consumer costs and expanded access to a wide range of highly explicit materials. However, the increase in advertising revenue in the digital sector has not compensated for the losses in print journalism. As online marketers support these sites, click count has become increasingly important. As a result, many shorter journalistic pieces have emerged that provide controversial viewpoints to garner the maximum clicks.
Tips to Become a Sports Journalist
Conclusion
Working at a magazine or newspaper, television, radio, or online, sports journalists report on sporting events to the general public. They watch and report on sporting events, follow up on leads for stories, and conduct research. Therefore, you will need solid writing, interviewing, and presenting skills, research and organization abilities, a keen eye for detail, curiosity, and the ability to operate under pressure as a sports journalist.