Influencers are Instagram users who have noted credibility and audience, who can convince others because of their trustworthiness and authenticity. Since most people embrace digital content on social media, blogs, stories, and posts such as Instagram, digital marketing has become extremely important today. This creates a new form of marketing, which we call influencer marketing. If you are bonded to Instagram and your followers like your posts and stories, then you should consider becoming an Instagram influencer.
Your brand influencers are the users who use your brand hashtags and have the largest numbers of loyal followers. Brands seek advertising, promotions, and paid partnerships from Influencers. Influencers are getting paid based on a per post on Instagram.
Know the latest trends of Instagram 2021
How large is the market for Instagram Influencers?
According to the social media giant, more than 80% of Instagram accounts follow a specific company or brand, and more than 200 million Instagram users visit company profiles every day.
A study by the Pew Research Center shows that Instagram is the most commonly used platform by young people – about 59% of 18-29-year-olds have an Instagram account.
However, a third of adults with annual incomes of more than $75,000 are most likely the people that big brands want to target.
So, we can say with certainty that the market for becoming Instagram influencers is huge.
Who are the most famous Instagrammers?
Some of the most famous Instagrammers include Cristiano Ronaldo, Selena Gomez, Kylie, and Leo Messi.
A great way to plan your success on Instagram is to look at the paths of people who have walked before you and see what worked for them.
Here are the Top 5 Instagram Influencers
Christiano Ronaldo 
Any football lover will immediately recognize the name of the famous footballer – Cristiano Ronaldo.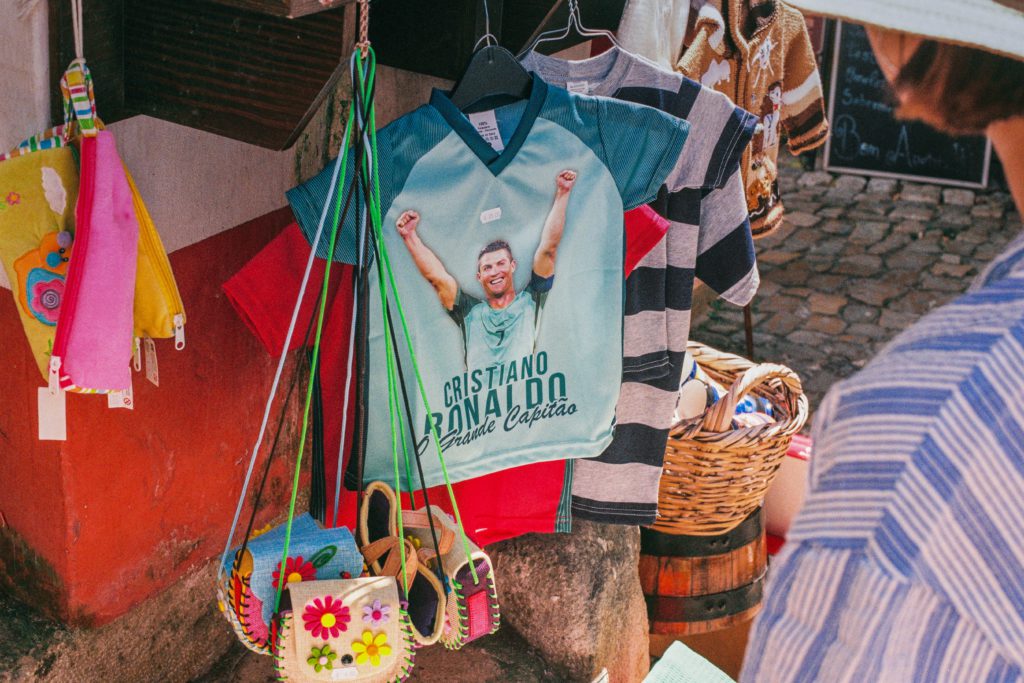 Ronaldo is a professional Portuguese football player who has played for the Italian Juventus club. Over the years, he has been regarded by people as the best player in the world. Many people still think he is one of the best players ever. Like most professional athletes, you may be interested in sponsorship offers at preferential prices.
Selena Gomez 
Selena Gomez is a multi-talented personality. She is a famous American singer, actress, and producer. She first earned recognition in the children's TV show "Barney & Friends" and then became widely known in Disney's Wizards of Waverly Place.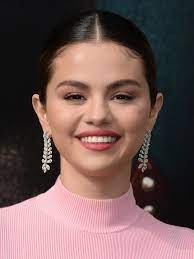 Initially, she achieved musical success with the band Selena Gomez & the Scene and released three albums, which made it into the US Billboard 200. She continued her success, winning seven of the top ten on the US Billboard Hot 100. Billboard reported in 2017 that it was very popular – more than 7 million albums and 22 million singles have been sold worldwide.
Gomez continued to combine acting with her music career and appeared in various movies and her music videos.
Kylie Jenner
Kylie Jenner is another member of the Jenner Kardashian family, sister to Kendall Jenner, and half-sister to Kim Kardashian, Kourtney Kardashian, Khloe Kardashian, Rob Kardashian, Brandon Jenner, and Brody Jenner.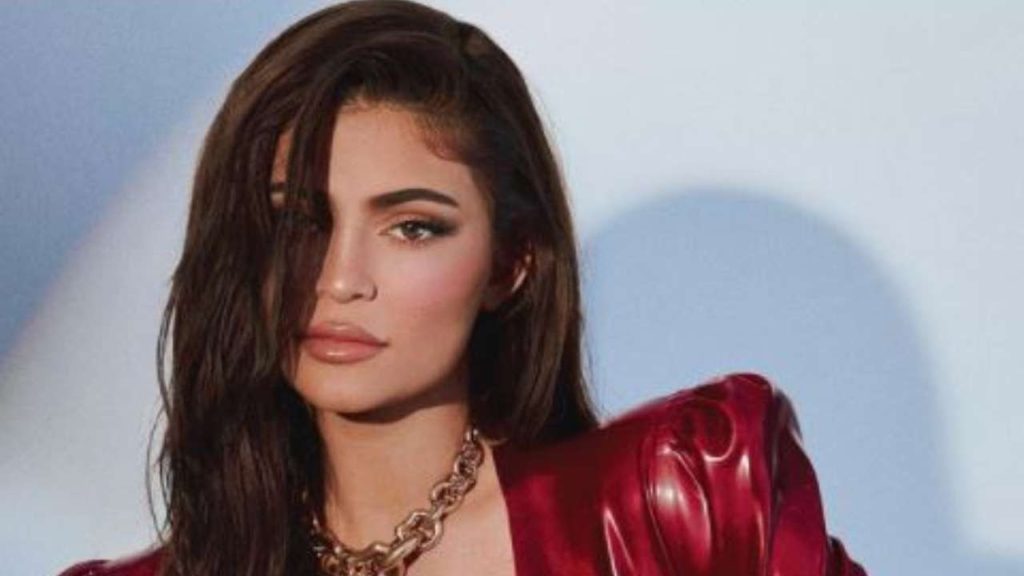 She is the founder and owner of a famous cosmetics brand – Kylie Cosmetics. In the years 2014 and 2015, Jenner sisters were listed in Time Magazine as one of the most influential girls in the world.
"Forbes" included Kylie on the 2017 "Forbes" Top 100 Celebrities list, making Kylie the youngest person on the list. That year, Forbes named her the youngest spontaneous billionaire in the world in March 2019. Later, the listing caused controversy, with many debating whether she is truly "self-made".
Lionel Messi
Lionel Messi is the best Argentina football player, a striker, and the captain of the Spanish club Barcelona and the Argentina national team. Many people consider him to be the best player in the world, and some people think he is the best player of all time.
He spent his entire professional football career with the Spanish club Barcelona, ​​where he won the club record with 32 trophies. Messi has the record for most goals in the La-Liga league and the top five European leagues, as well as many other goal-scoring records. In his career, he scored more than 680 points for club and country.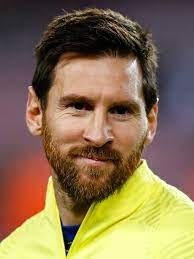 Lionel Messi declared his international retirement in 2016 but overturned his decision and led his country to qualify for the 2018 FIFA World Cup, in which he became the third Argentina player after Diego Maradona and Gabriel to score in three different World Cup matches.
Kendall Jenner
Kendall Jenner is a member of the Jenner-Kardashian family. She is now a model and gives Instagram credit for her success. She has done several editorials and covers for "LOVE" and international "Vogue" editions. Jenner also walked for Victoria's Secret and acted as the brand ambassador for the Estee Lauder advertising campaign.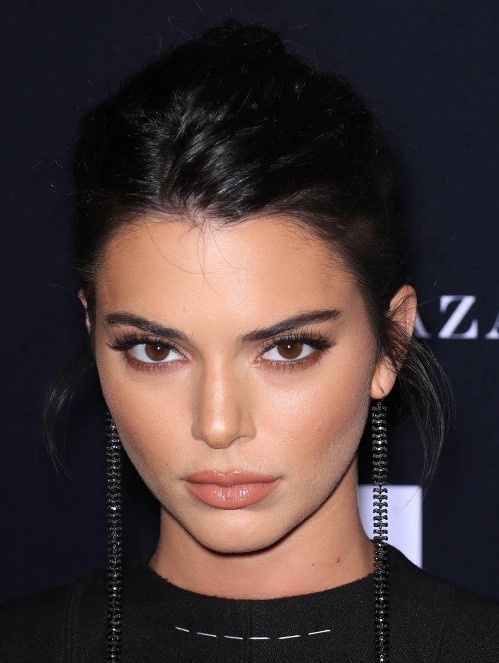 You will find that many of these Instagrammers have overlapping goals, for example – actors, writers, fashionista, model, player, and producers. They demonstrate the different types of skills that Instagram influencers can employ and how one type of creative activity can help to broaden the opportunity of another type.
How to become an Instagram influencer?
Becoming an influencer has become a lucrative business, and everyone wants to be one in their field. Influencers in almost every major industry are increasing. And brands use them more than ever.
If you are one of them and want to be a successful influencer, you have come to the right place. Follow the steps below:-
As you can see from the above list, there are several ways to become a famous Instagram Influencer. However, there are some steps you can take to become an Instagram Influencer:
Profile Building – Create an Engaging Instagram Profile

When you are a social media influencer, i.e., Instagrammer, your profile is not limited to your personal information and a few random photos. Your profile or bio is the first thing visitors see and build an impression of. You should create an engaging profile that engages people with your story and your field of expertise. Influencer's profile must be outstanding and have features suitable for your niche market.
Add Profile and a Cover Photo 
Also, add a profile and a cover photo to your profile to complete the creation of the profile. This is an important component for building a brand image because the image always stays in people's minds. A relevant image helps people to recognize you and your brand and increases the chance of getting more impressions on your profile.
Select a high-quality picture that clearly shows your face. 
Here are some tips for creating influencer profiles: 
Make your profile genuine and influential. Post images and content that are relevant to your niche or that you wish to convey through your profile.
Choose the appropriate hashtag.
Check out the latest products related to your niche market and share them on Instagram.
Use feeds or create stories if you visit interesting places or perform activities.
Create engagement rooms and follow people with similar interests.
Express your opinions on viral news and share the updates on it.
Find a Niche
It is very important to find or develop an area of interest that people should know and follow. You can talk about multiple areas of concern at the same time, given there is a connection between them. The area of interest for a niche could be related to health, fashion, interiors, food, travel, or funny content.

While picking your niche, consider your strengths and passions. If you are not interested in your chosen field of expertise, you will not be able to create rich content day-in and day-out.
To Be a Successful Instagram Influencer, You Must Keep it Simple and Interesting
When you find a niche you like, your posts will automatically become creative and influential. Posting pictures or adding infographics about your niche and area of ​​expertise is a great strategy to become an Instagram influencer.
Become an Instagram influencer of your favorite hobby/activity, not an acquired skill. This is an added benefit when posting pictures and messages.
Understand Your Audience
What does your audience want to know? This should be the question you want to answer when trying to understand your audience. To understand your audience, analyze the demographics and interests of your current follower base. The content you publish should be suitable for the type of audience you serve. For health enthusiasts – Try the exercise and share your plans and the first-hand experience performing it.
For travelers – The best place to explore, the best time to visit the place, etc., so they can keep followers aware of industry trends. Once you understand your audience, you can prepare more relevant content to make them keep coming back to your Instagram profile.
Create and Post Relevant Content 
Publish relevant images and provide people with tips and tricks about their interests so that they can be constantly inspired and updated. Relevant content is the most important influencer strategy. In this way, you show that your followers are listening. The more you interact with the audience, the more people will influence your opinions and suggestions.
To become a successful Instagram influencer, develop a conceptual content strategy and use two or three types of content to engage your audience. Influencers do not mix feed about their industry or niche with information about their personal lives.
When you influence food, you can post photos of groceries, recipes, photos of restaurants you've been to recently, and even promote food or beverage brands. You can also post reviews of your most liked restaurants, grocery stores and post photos of your favorite foods.
Create Engaging Content
Innovating your content in a niche is the key to becoming a successful Instagram influencer. Life on social media is unrealistic. Posting content you don't like is easy to identify. When fake news is discovered, it will leave a bad impression on your followers and listeners. To keep your audience updated and entertained, post content of real events and pictures. If you are a social media influencer, this is very useful for your audience.
Post New Content Often – Keep Regularity & Consistency
Now you know what kind of content you want to publish. The next step is to strategically determine the frequency and timeline for publishing your content regularly. Most social media platforms, including Instagram, prefer consistency. You can publish news daily, weekly, or on any schedule.
Research has found that on certain days and hours of the week, you can get maximum engagement and focus on your posts. Most social media platforms, including Instagram, have the highest participation or engagement rates in the late morning and afternoon hours midweek. So, you should choose the best time to publish to the platform of your choice and plan to publish accordingly.
Audience Engagement 
When your followers start to like and comment on your posts, the whole intent of becoming an influencer becomes a reality. This is the best proof that your followers like your content and want more content from it. These comments cannot be ignored.
Follow the rules to answer the questions raised in your posts or like their comments; show that you recognize and appreciate their participation in the feed. These interactions can help you establish a personal connection with your audience and become a stronger Instagram influencer.
Use of Latest & Viral Techniques 
As a potential Instagram influencer, keeping an eye on current trends that can have a viral impact will allow you to get the most followers.
Use hashtags to post content and videos on relevant pages to keep your followers interested. Repost and share your message with others on your network. This shows your commitment and interest in the niche and helps you get more exposure.
Make Personal Connections 
A celebrity or brand ambassador's reply or comment on your post will give a push to your post and enhance your followers. Maybe they give you personal advice or comment on your posts. Similarly, if you reply to your followers, engage with your followers, send a personal reply or thank you message for their compliments. It increases your visibility and makes them feel a personal touch.
Active and Lively Posts
Posts should be interesting, influential, and attention-grabbing so that people can remember and find them insightful. Popular posts attract people's attention and increase your visibility to their daily routine or the interest that they follow.
Share stuff and give credits to other people's profiles to show that you respect their work and like what they share. Attract your followers by live-streaming on Facebook, let them feel and care about your life.
Enjoy Your Work
Your Instagram activities should be active, and you should enjoy your work. When you enjoy events and life on a social media platform like Instagram, your followers will love it. Keeping real-time and informative content on your timeline is a great way to attract people's attention.
Make Use of Analytics
To understand how social media promotions and posts work, several tools can help you determine who viewed your profile, impressions on specific posts, etc. Social media is about your popularity and your reach amongst people. These tools and trending technology help you understand what changes can be made to your posts to improve performance.
Using Paid Services
Instagram also provides sponsored content services. You can use them to greatly increase your audience. These paid services are very helpful for people trying to build their brand or increase their followers.
Be Careful of Fake Paid Services
When trying to become an Instagram influencer, some influencers become so desperate that they approach to buy fake followers. Some services that sell robots in the form of fake followers are useless. It is also a bad practice to create a fake profile yourself to increase followers.
You can use a proxy like LimeProxy to avoid activities that might block your profile. LimeProxy is an efficient proxy service that allows you to securely access all social media accounts without being blocked by your ISP.
Targeting followers and gaining visibility through organic means is the best way to become a successful Instagram influencer.
Let Brands Know You are Open to Collaborate
Tell the brand that you are willing to collaborate with. When you are successful and have good followers on Instagram as an influencer, reach out to the world and let them know that as an influencer, you are ready to work with the brand. Mention the same in your Insta profile that you are interested in collaboration and provide contact information so that potential clients can contact you.
Design promotional templates and make relevant brands aware of your offer. This saves a lot of time, and you can easily introduce different brands at the same time.
You can find several influencer platforms where brands and influencers can find each other. You can also use such platforms to find brands that you want to collaborate with within your niche market.
Another way to collaborate with the brand can be to tag respective brands and mention them in your Instagram post when you talk about any of their products.
How to promote your Instagram account?
To promote your Instagram page, 
You need to optimize your profile.
A clear profile picture, attractive profile, brand tags, and trackable URL will help you optimize your profile.
You should also do practice using relevant hashtags.
Cross-posting with each of your posts and your other social networks (such as Facebook, Linked In, and Twitter).
You can also choose paid advertising on Instagram. Instagram has an advertising function and can work at a Cost per 1,000 impressions (CPM), which means you will pay a bid for every 1,000 people who view the post.
So, to achieve this, the first step you need to do is to create an Instagram business account. Then go to the ad settings, and select the ad target, audience, and ad format in the ad manager.
Instagram also allows you to automatically create an audience similar to your existing audience by its algorithm. You can decide when the ad will run and the budget you can spend on it. You need to collaborate with other influencers and organize giveaways to strengthen your position and gain traction.
Investment needed
The initial investment of Instagram influencers is zero at the beginning of their career, but once they are favored, you should invest in a phone with good camera quality. The price of these phones is around 25,000-30,000 Indian rupees, which should be good enough.
You can also join platforms like Preview. The platform allows you to schedule posts on Instagram in advance to ensure post consistency. It also offers free and paid options. You can also invest in giveaways for your followers on the Instagram channel. This will also enhance your engagement levels.
Becoming an influencer on Instagram can generate greater interest in your profile. Big brands will recognize you and will work with you to sell their products. This is a great opportunity because it can not only help you grow but also help to realize your plan of being spotted by the crowd.
As an Instagram influencer, it is important to establish your name on the Internet and in niche markets. This can bring long-term results, help build partnerships with brands, and promote future collaboration.
Follow Your Passion & Follow Yourself
At last, you should give time to all these steps and tricks to become a successful Instagram influencer in your domain. No one can become a famous influencer overnight. These steps have been tested by experts and can achieve the expected results. Be patient, follow your passion and follow yourself; you can become a successful Instagrammer and earn a huge amount of money online.
Now that you know how to become an Instagram influencer, you can spend hours using the social media workflow with the help of the above tips.
So, are you ready to become an Instagrammer? What is the first step for you to become an Instagram influencer? Create an appealing Insta Bio and apply all the essential tips, and you are sure to make a major impact.